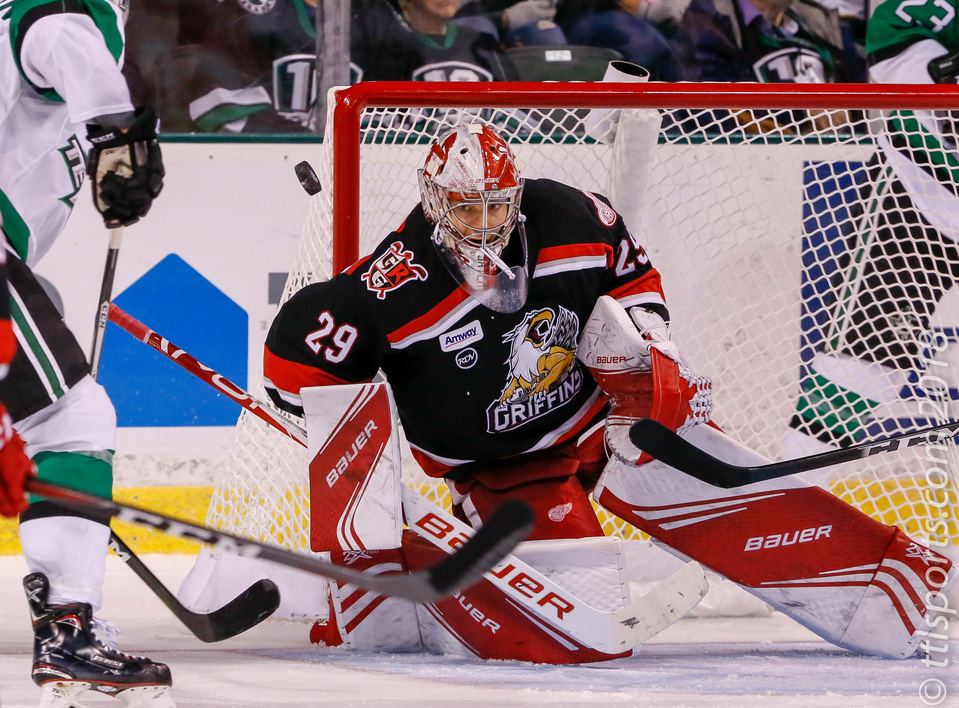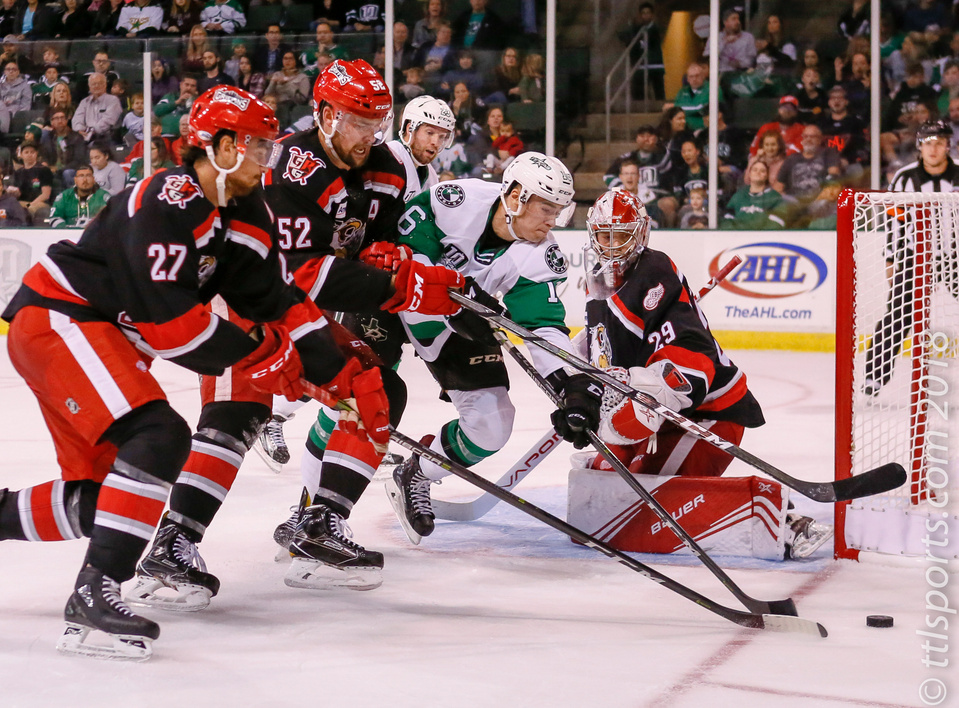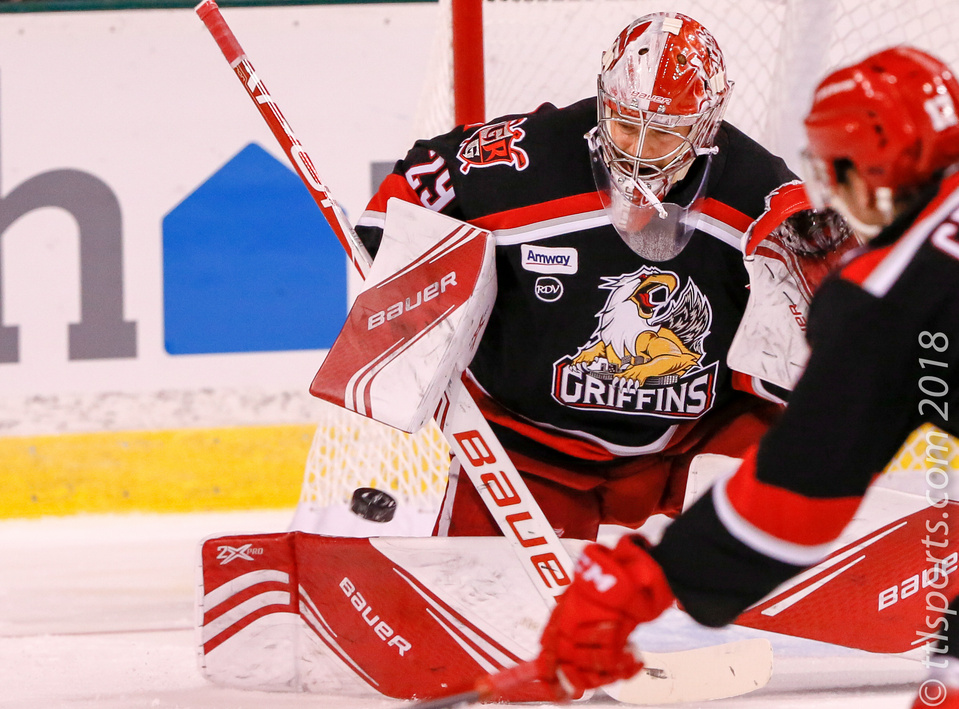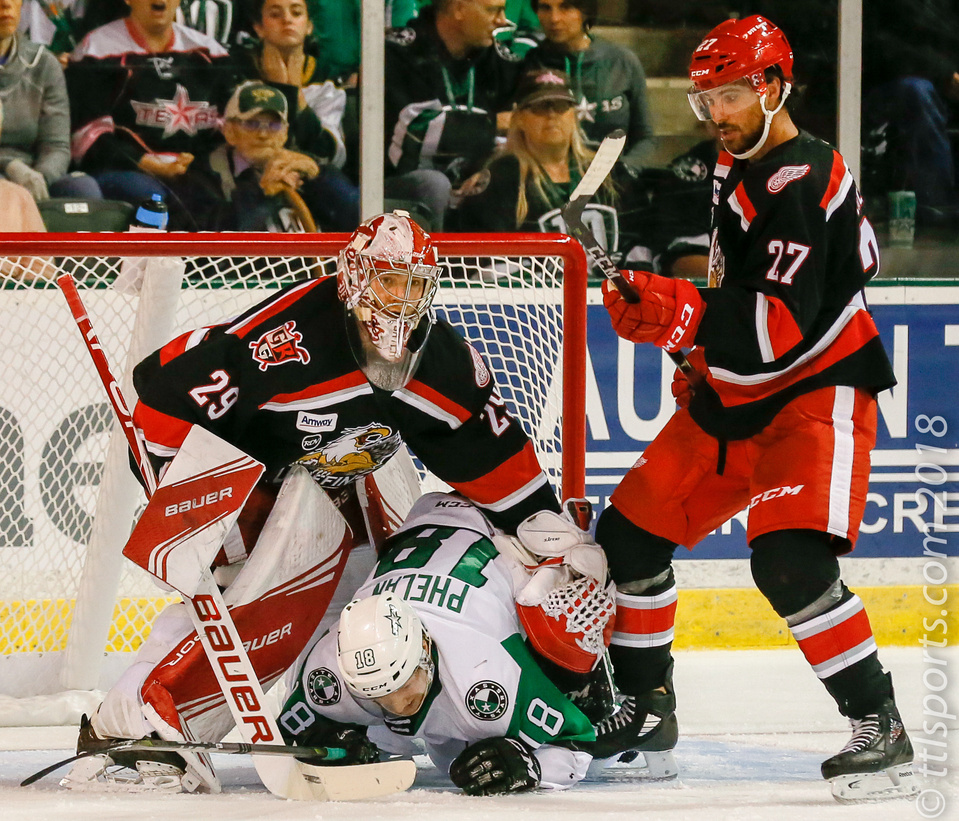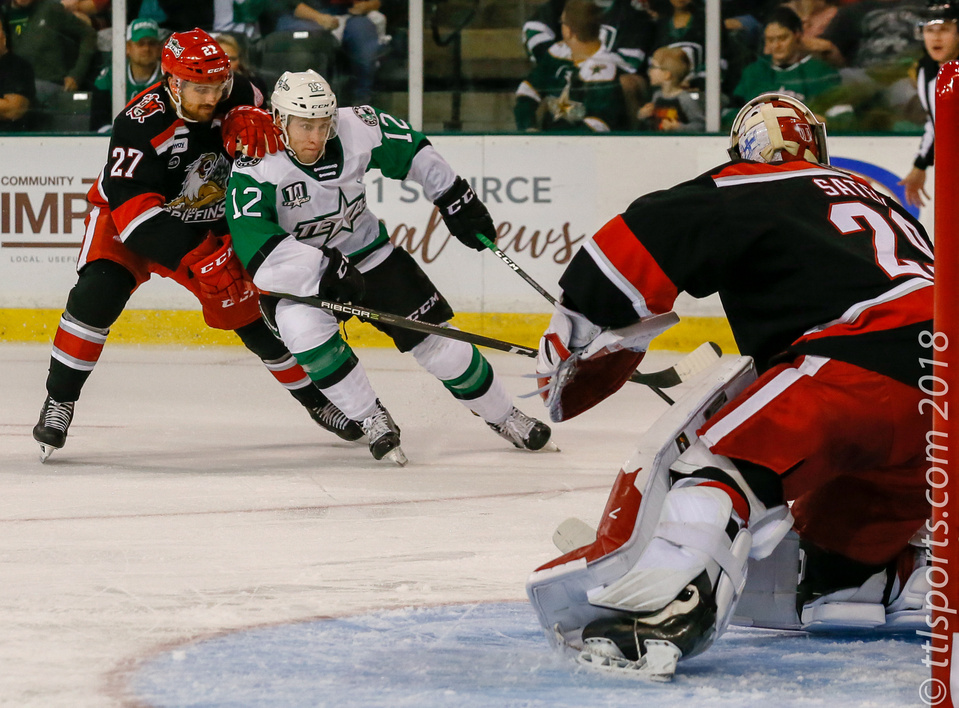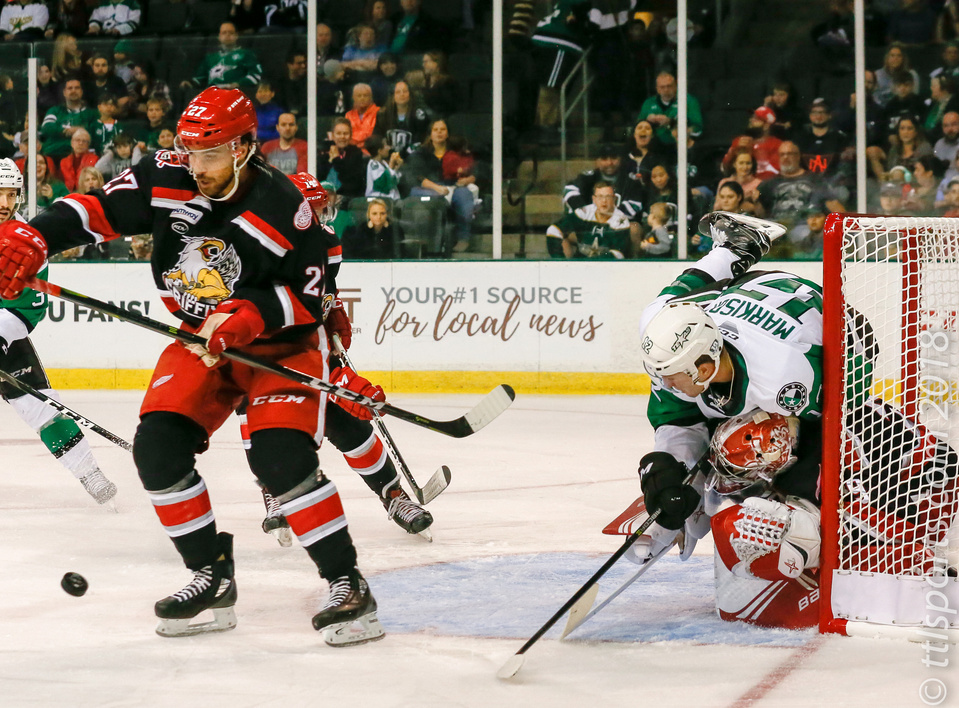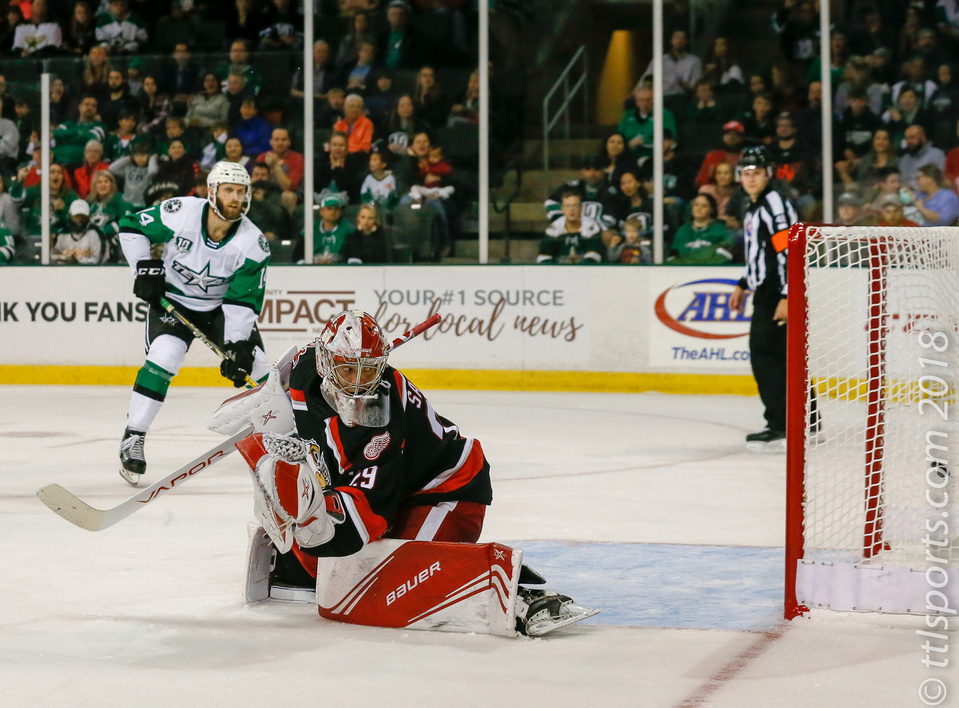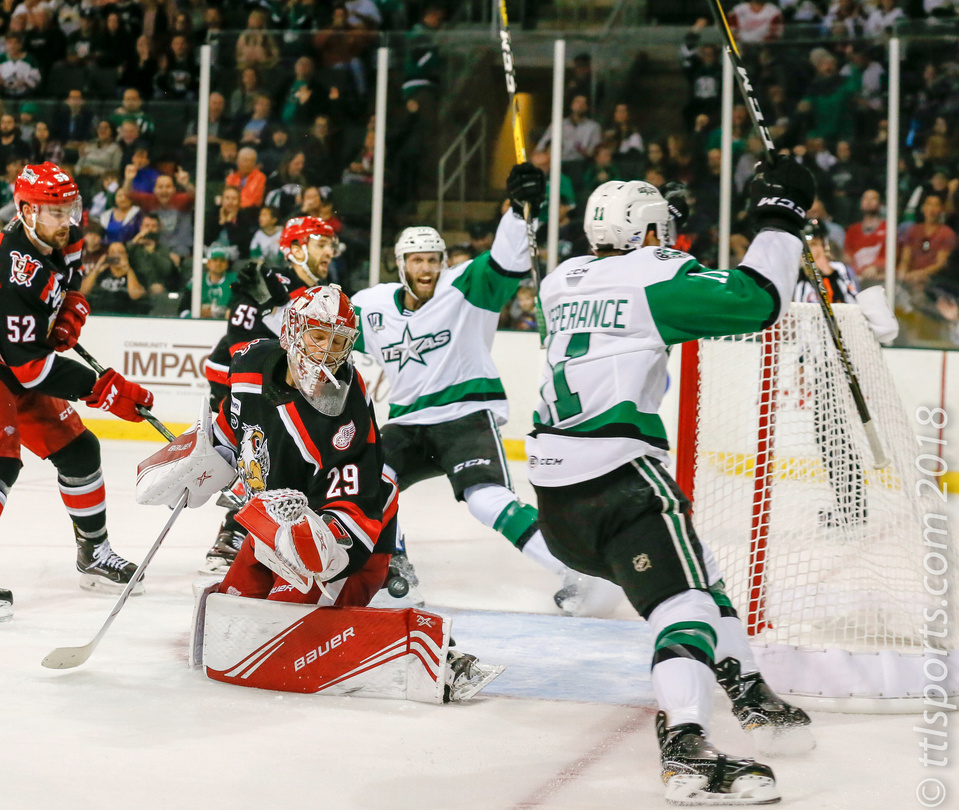 There is no better way to begin a new season than with a home opening win. The Texas Stars did exactly that the tenth consecutive time in the team's history. The Stars beat division rival, the Grand Rapid Griffins, 3-1.
Prior to the game the Stars unfurled the 2018 Western Conference Champion banner. Texas came within one game of winning the AHL Championship Calder Cup in June 2018.
Eleven members of the Championship team have returned for the 2018/2019 season. Three members of the Stars made the AHL debut: forward Adam Mascherin, forward James Phelan and defenseman Ben Gleason.
The Stars jumped to an early lead when Colton Hargrove scored an unassisted, short-handed goal at 3:03 in the first period. The Griffins' Matthew Ford evened the score later in the frame.
Texas took the lead again at 14:13 in the second period when Joel L'Esperance found the back of the net. Erik Condra and Hargrove assisted L'Esperance.
The Stars held the Griffins scoreless for the remainder of the game. Justin Dowling scored an empty net goal with 34 second remaining in the game to seal the victory.
Grand Rapids capitalized on one of its six power play opportunities. Texas did not convert on it three man-advantage opportunities.
Texas goaltender Landon Bow earned the win, making 24 saves on 25 shots. Harri Sateri was assigned the loss for Grand Rapids. Sateri allowed two goals on 18 shots.