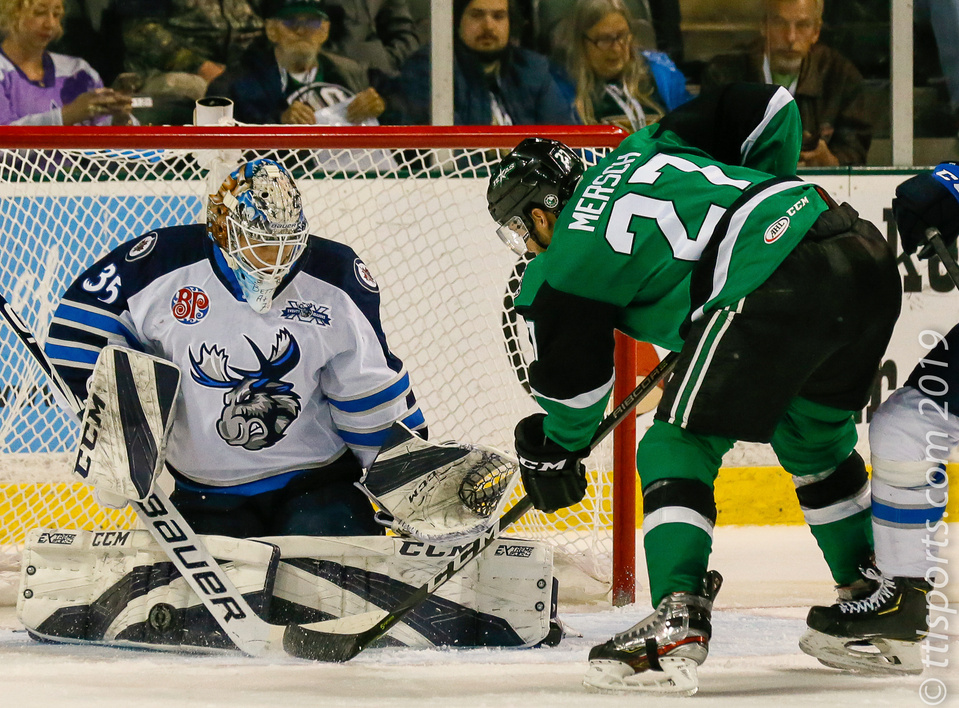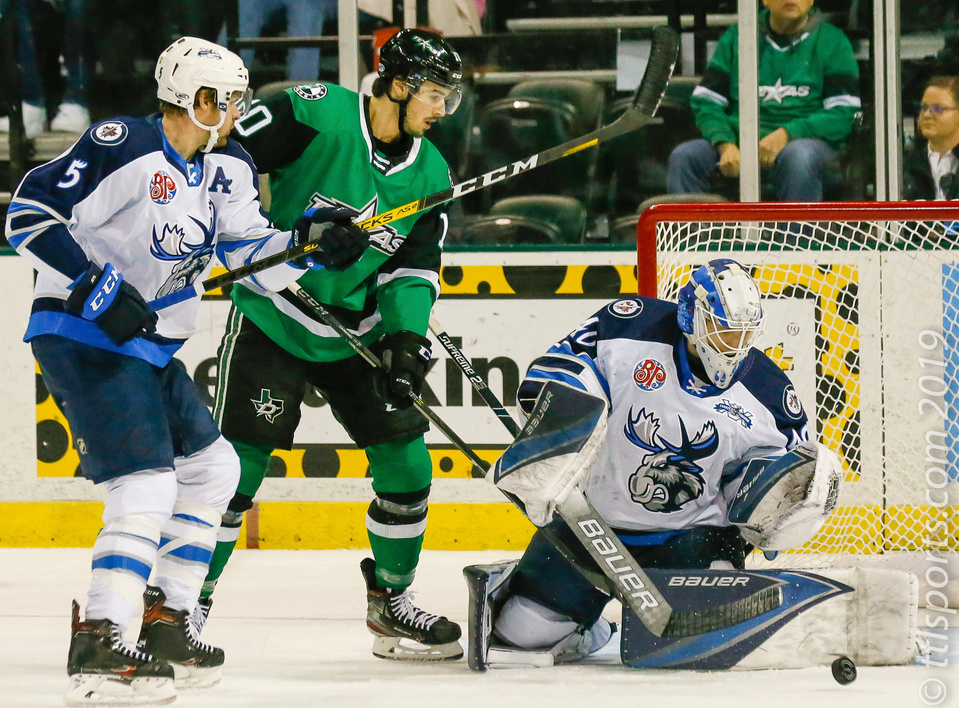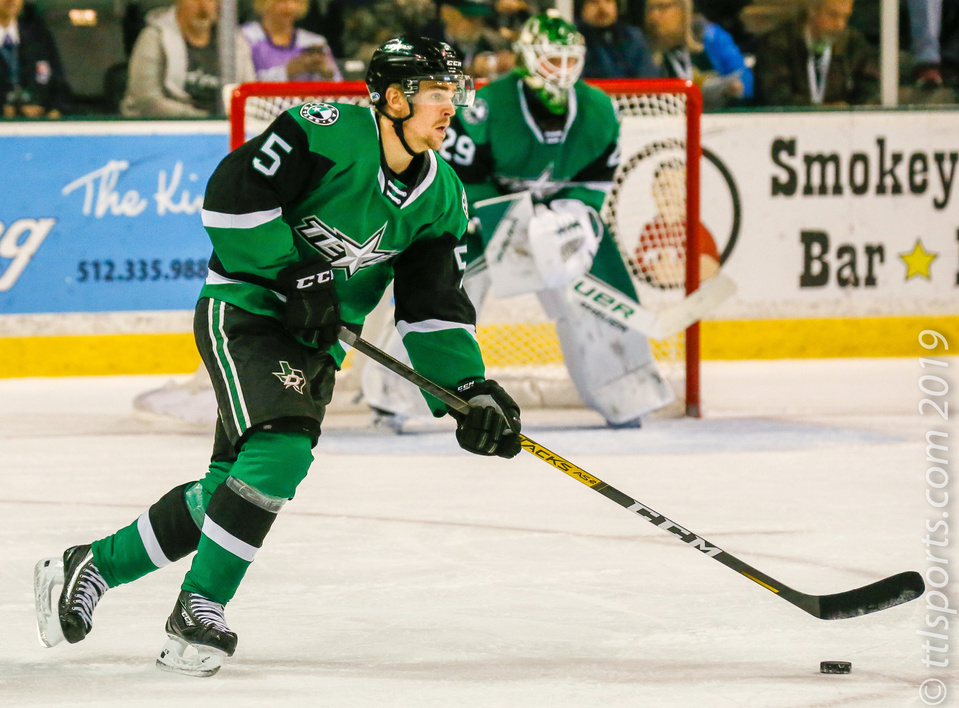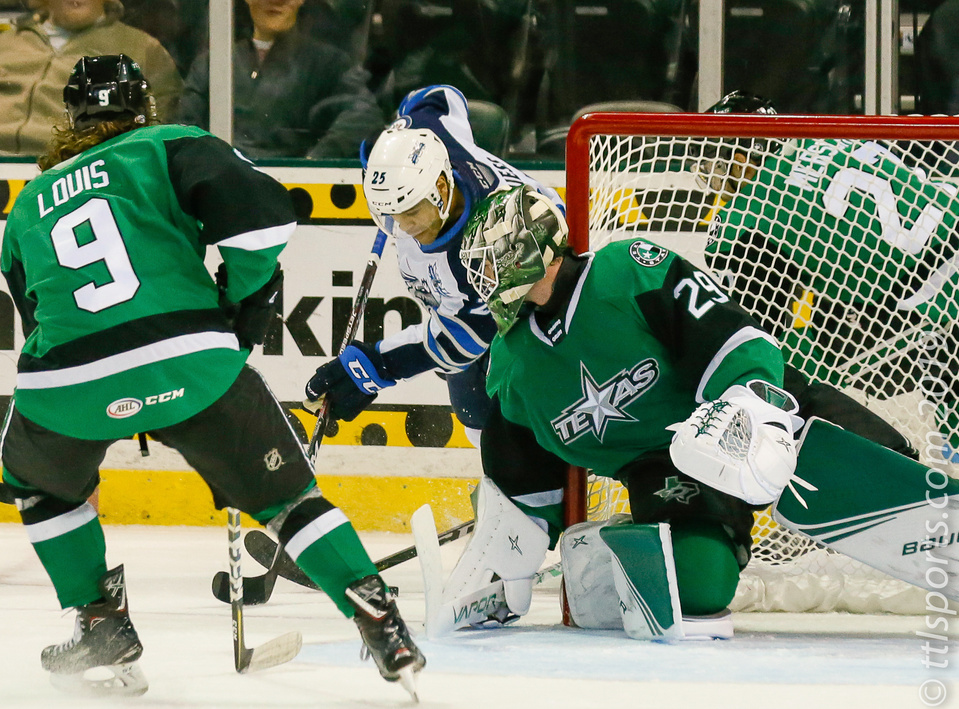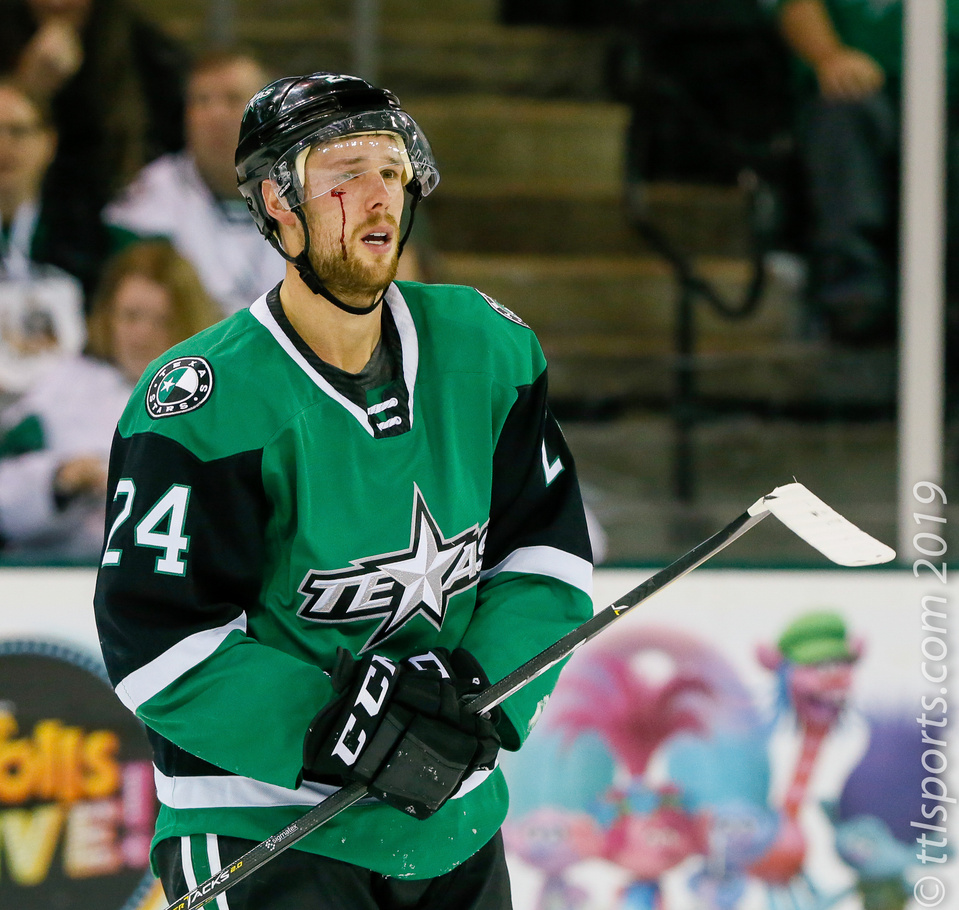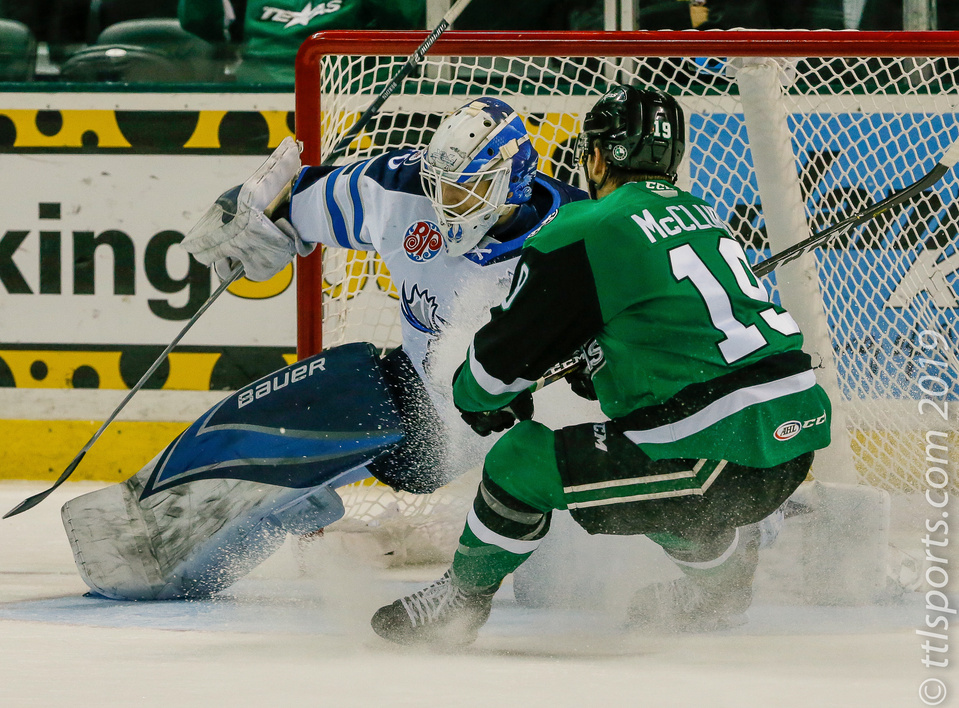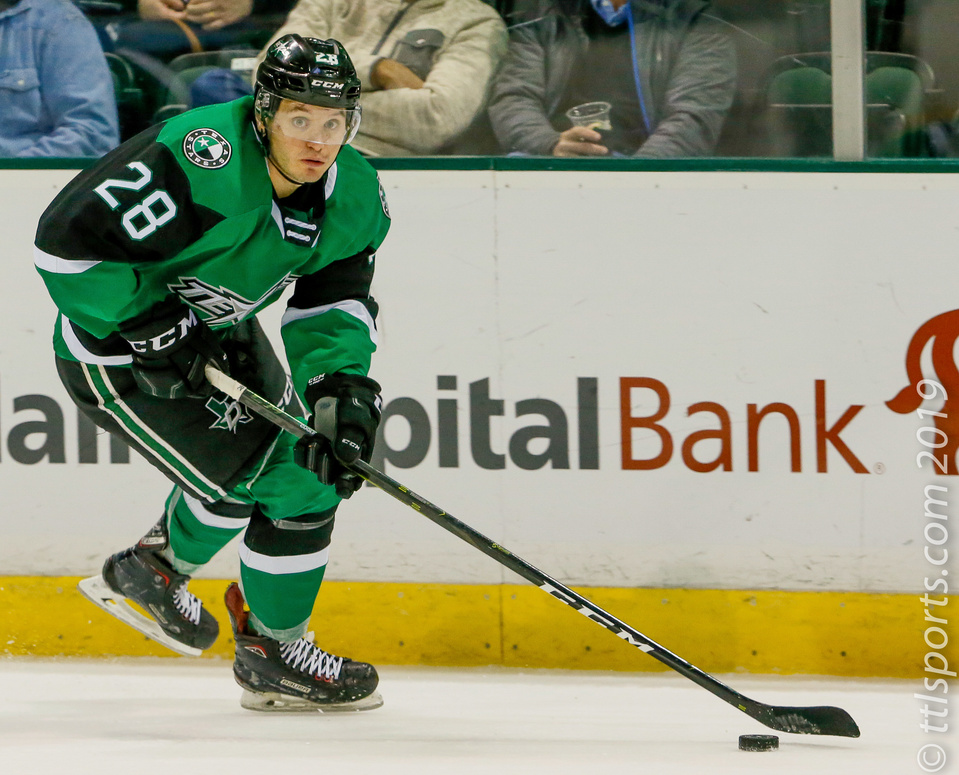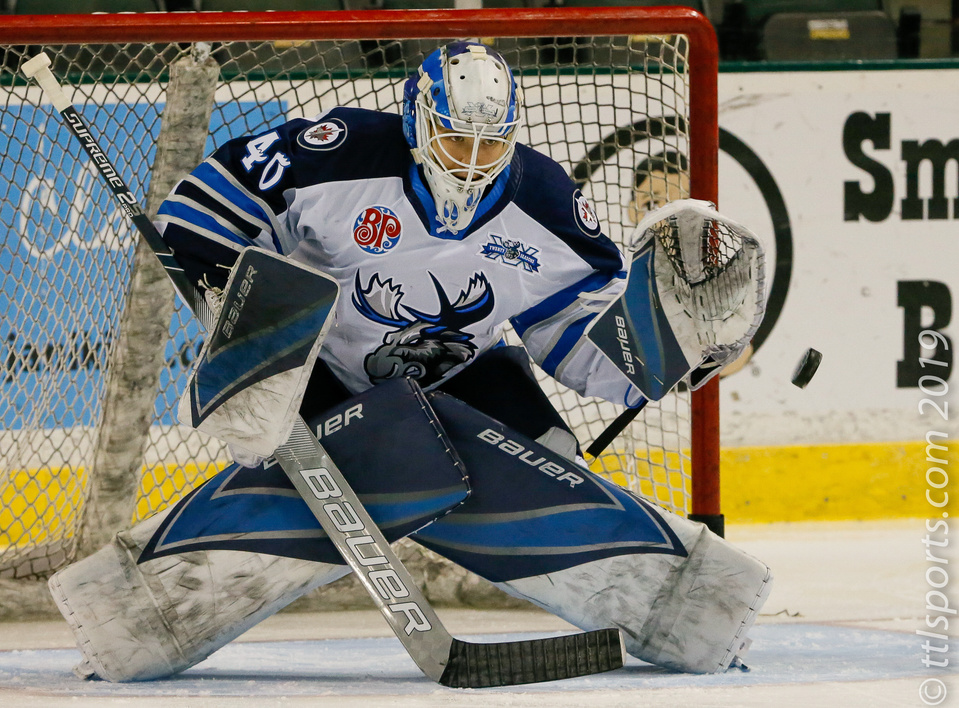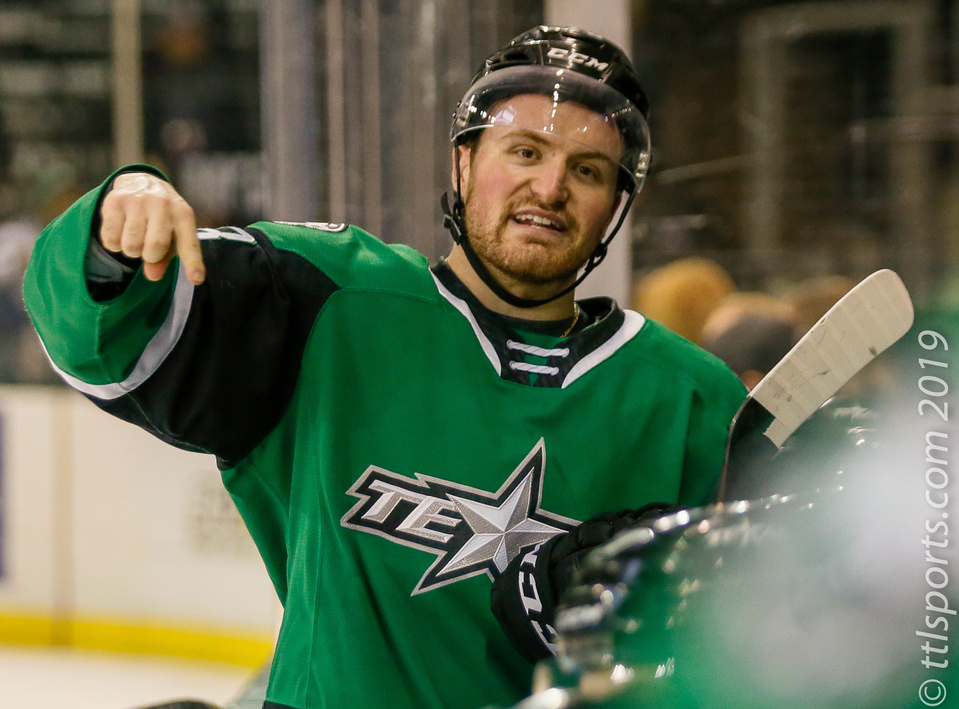 The Texas Stars (10-13-1-2) looked anything but unsettled as they soundly defeated the Manitoba Moose (13-14-0-0), 3-1. Anthony Louis led the Stars with a goal and an assist.
The Stars had good reason to be unsettled as six-year head coach Derek Laxdal was promoted to the Dallas Stars in the midst of a surprise shake-up at Dallas. Laxdal was replace by first year assistant coach Neil Graham. Travis Morin was elevated from player development to assistant coach after ten years on the ice for Texas.
The game looked lackluster from the stands and from the press box. Both teams played a very structured game, looking to the other to make the first mistake.
Texas took advantage of that first mistake as Anthony Louis' duped Manitoba goalie Mikhail Berdin with a head-fake and put the puck past Berdin midway through the opening frame. Reece Scarlett and Gavin Bayreuther assisted on the goal.
Texas added two additional goals in the second period from the sticks of Joel L'Esperance (10thof the season) and Parker MacKay. The score was MacKay's second in his AHL rookie season.
Texas goaltender Jake Oettinger nearly skated away with a shutout until Manitoba's Jansen Harkins found the back of the net late in the game. Leon Gawanke and Cameron Schilling aided on the score.
Oettinger (4-6-2) earned the win, making 26 saves on 27 shots.
Berdin (13-12-0) suffered the loss, surrendering three goals on 13 shots. Griffen Outhouse took over for Manitoba in goal in the third period. Outhouse stopped all 10 shots he faced.
The Stars saw some improvement in special teams. Texas successfully defended the five power play opportunities had by Manitoba. However, Texas failed to convert any of its eight man-advantage chances. Texas is eleventh (out of fifteen team in the conference) on power play conversions (14.6%) and is fourteenth on penalty kills (7.4%).
"We've been playing some really good hockey in the last eight to ten games," said Texas Stars head coach Neil Graham. "It's growing, it's going to continue to grow and we like that now we're continuing to take steps."