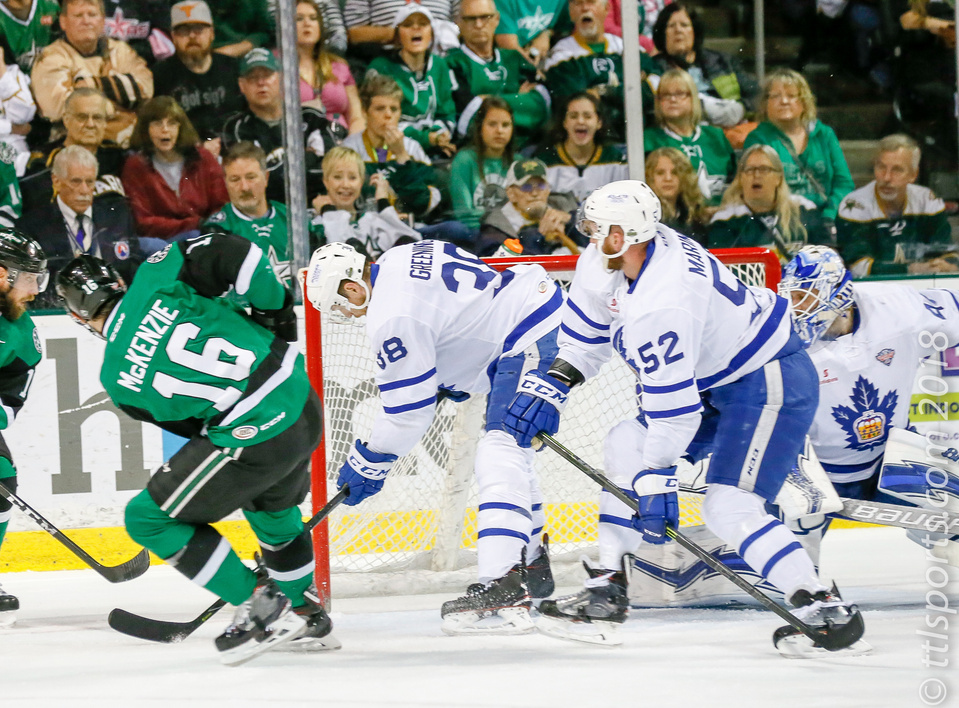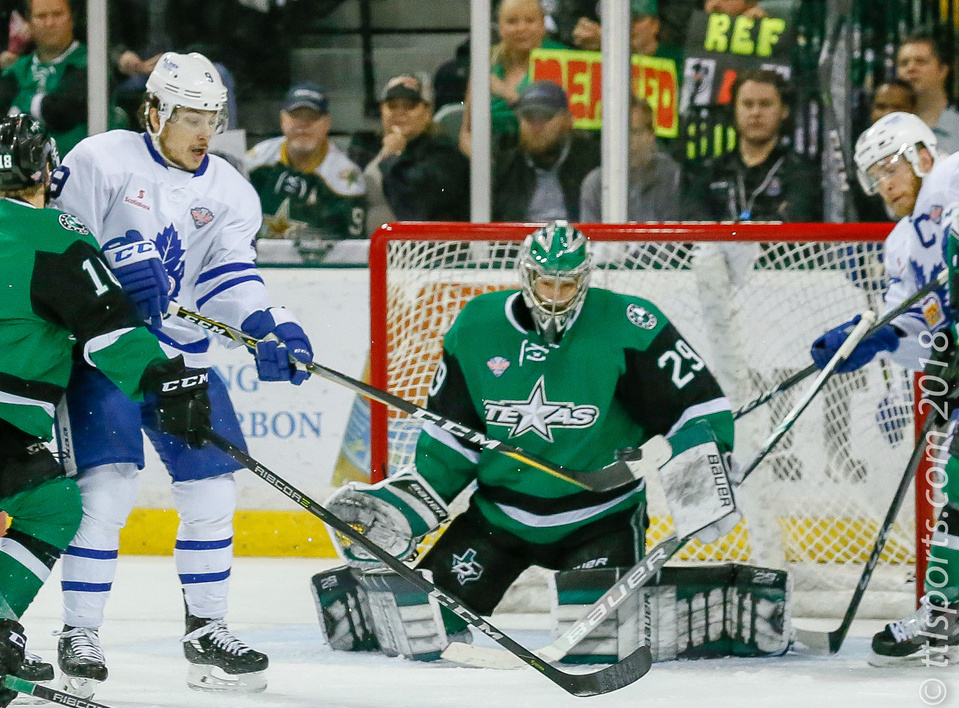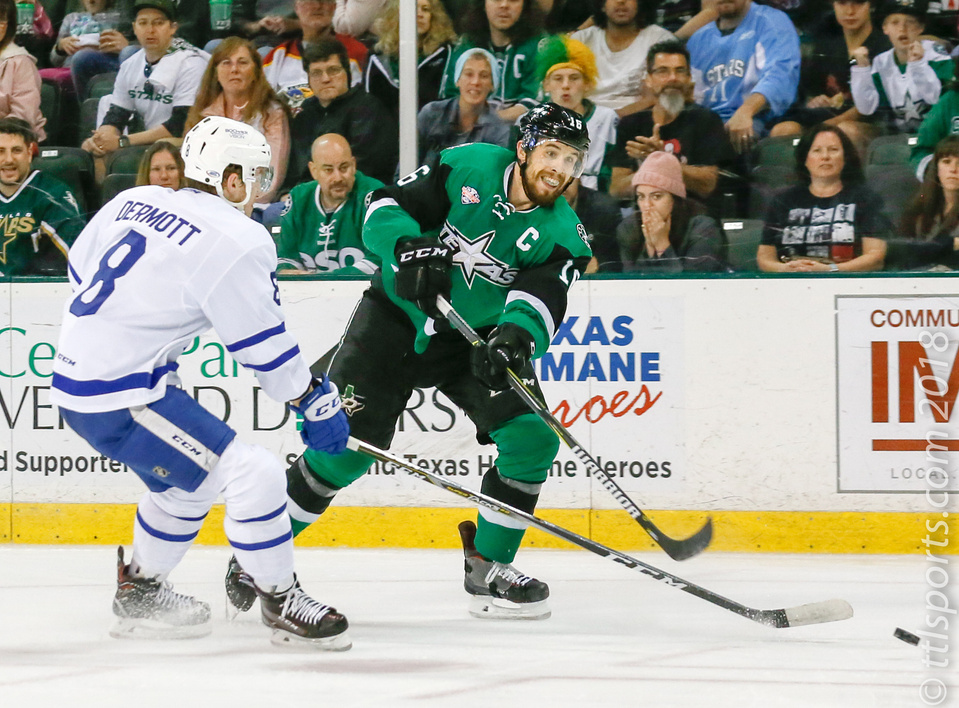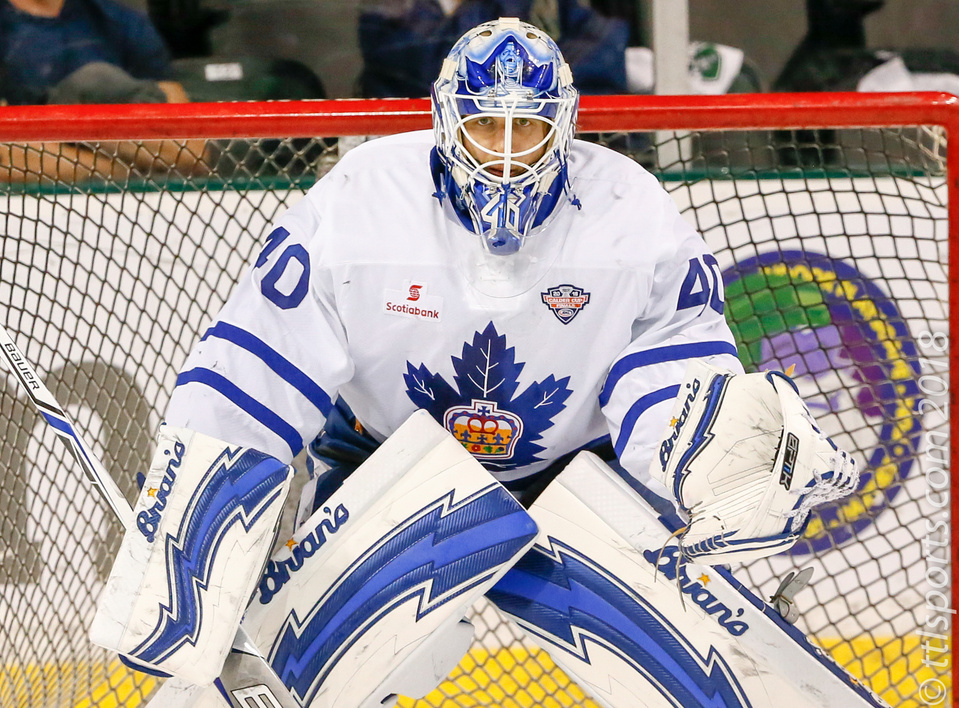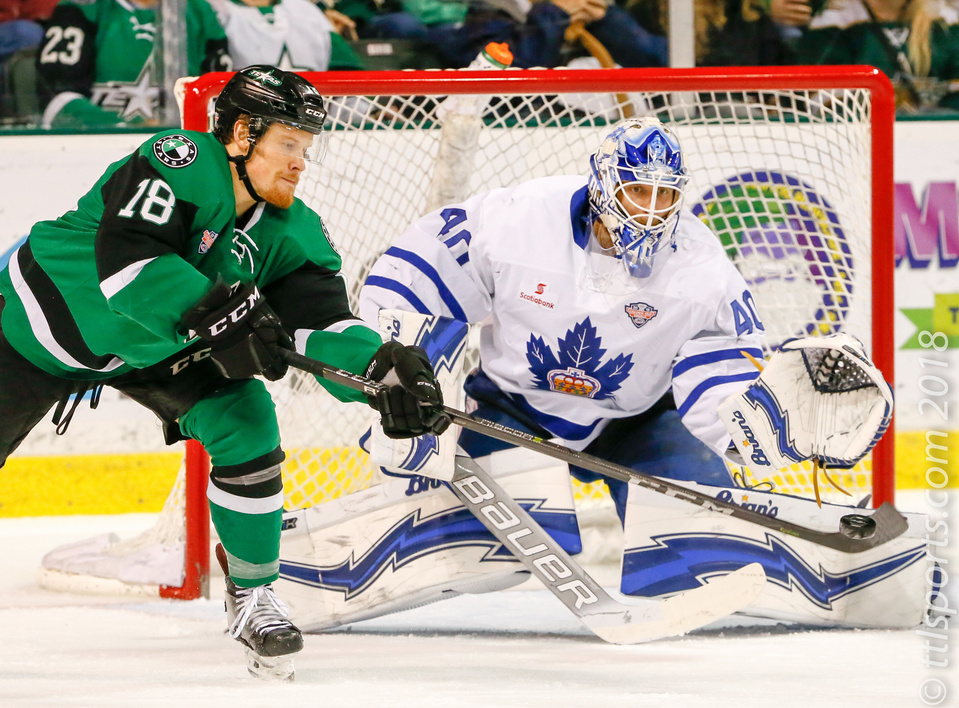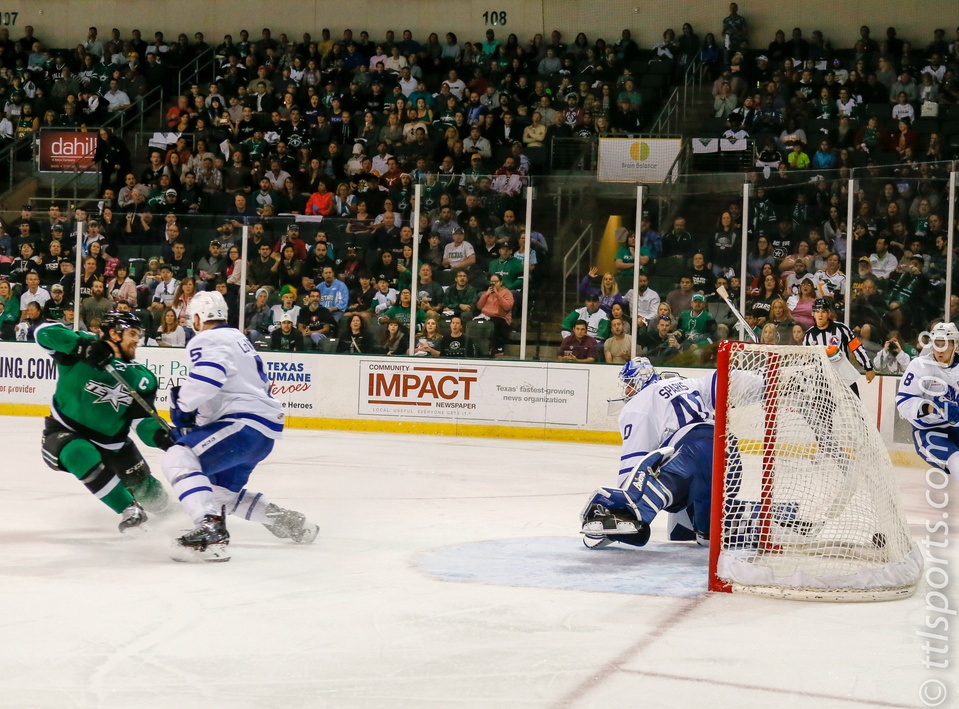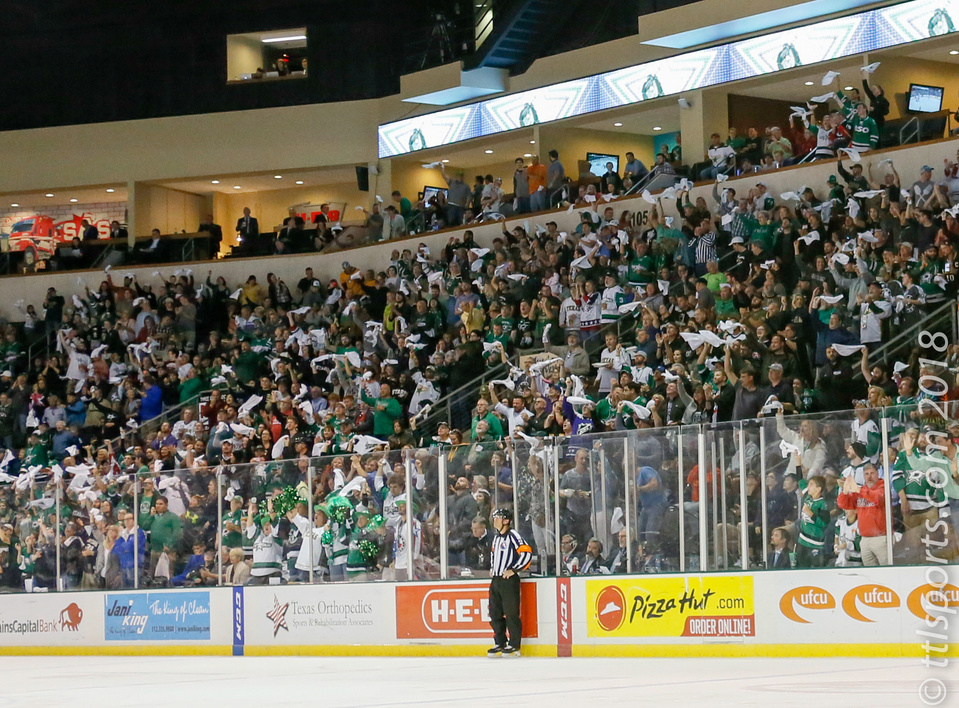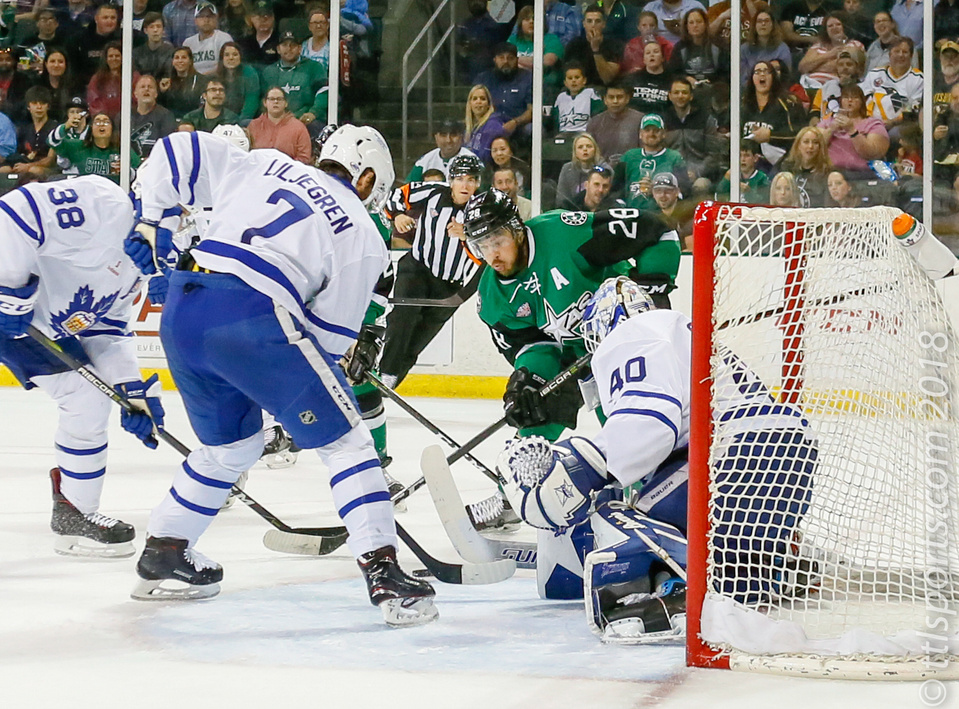 The Texas Stars skated onto the ice with an edge of urgency. The Stars were trailing 2-1 in the Calder Cup finals against the Toronto Marlies. The team has an all-time 2-3 record when down 2-1 in a series, and 0-1 when down 3-1. The Stars needed a win.
"They know what's at stake," said head coach Derek Laxdal of his team.
But the Stars were faced with a real threat. In the net for Toronto was Garrett Sparks, winner of this season's "Baz"Bastien award as the leagues top goaltender. Sparks was 30-9-2 during the regular season with a 1.81 goals against average and a 0.939 save percentage. Toronto is 13-2 in the playoffs.
Defending for the Stars was Mike McKenna, tenth in all time AHL Playoff wins (32) and regular season wins (223).
Texas's Curtis McKenzie opened the scoring midway through the first period on a power play. McKenzie extended the Stars' lead at 6:00 into the second period. Toronto's Dmytro Timashov put the Marlies on the scoreboard late into the second period, and Andreas Johnsson tied the game 40 seconds later. The teams took a 2-2 score into the locker rooms at the end of the second period.
Both teams played with intensity in the final frame. It was Justin Dowling gave the Stars a 3-2 lead at 9:58. The Marlies amplified the pressure in the remaining time, pulling their goalie with two and one-half minutes in the game. The Stars defense not only held tight, but attacked the empty net, barely missing on multiple attempts.
"I thought our D corps was much better tonight," Laxdal said of his defense. "Bayreuther helped on the game-winning goal. Bodnarchuk and Scarlett really stepped up."
Toronto out-shot Texas 31 to 18. Stars goalie Mike McKenna was up to the challenge and earned the win by making 29 saves. Marlies goalkeeper Garret Sparks was assigned the loss, allowing three goals on the 18 shots.
Game 4 was more physical than game 3. Each team was assessed three penalties; game 3 had a single penalty.
McKenzie moved into the No. 1 position for total points in the AHL Playoffs (9-5=14).