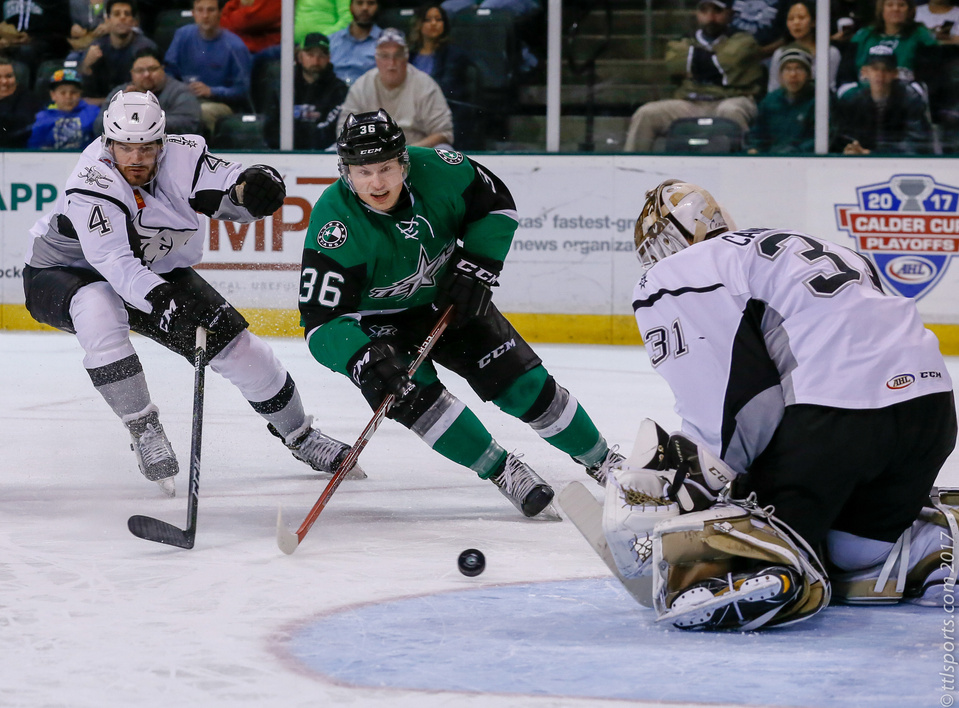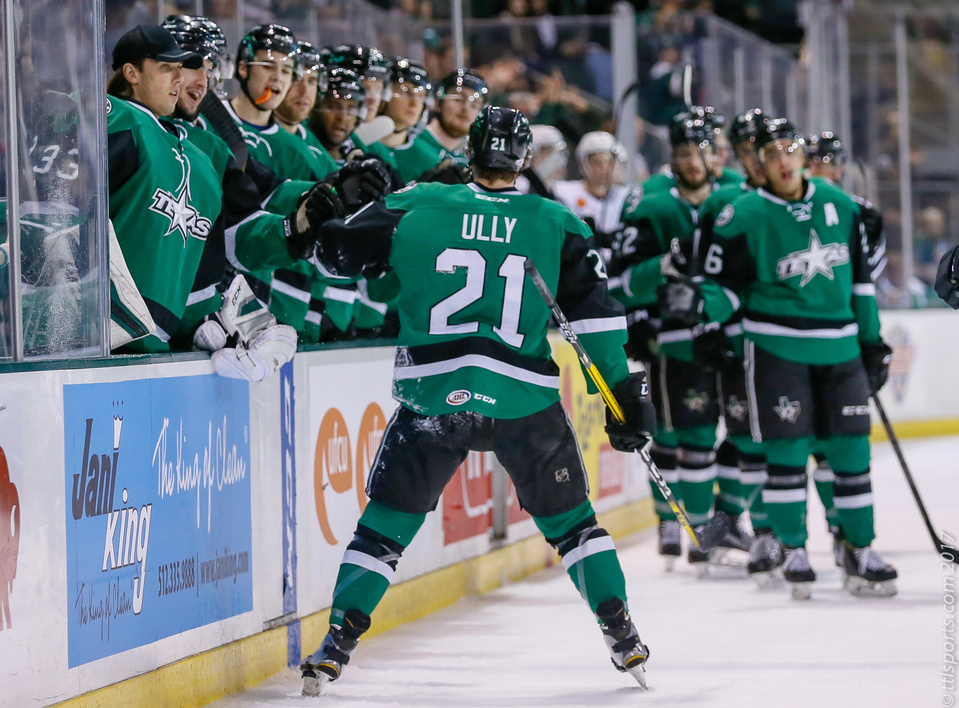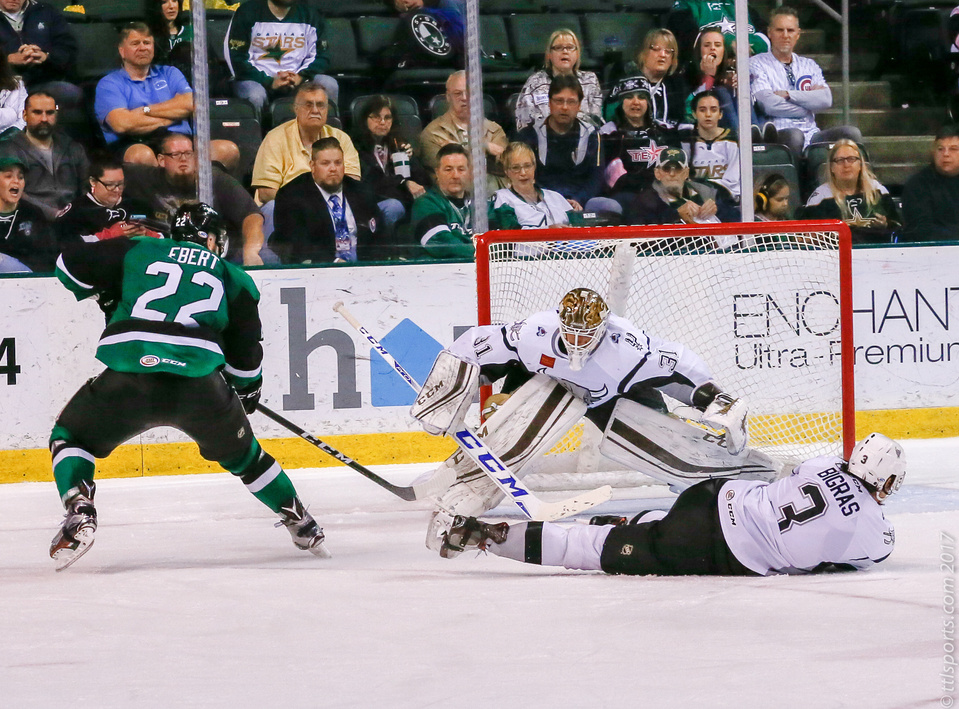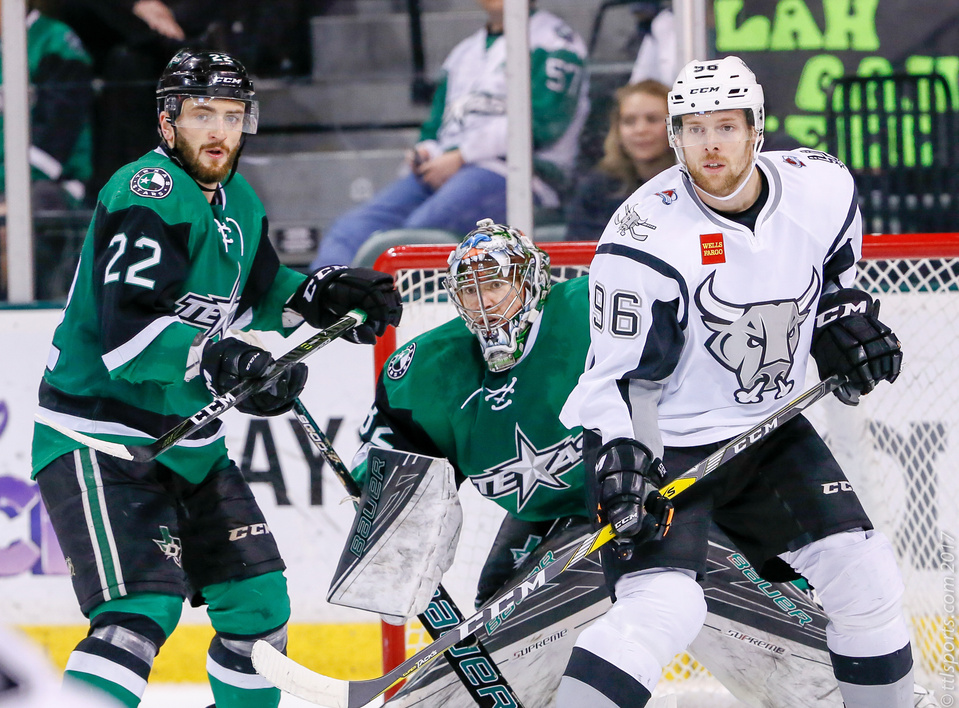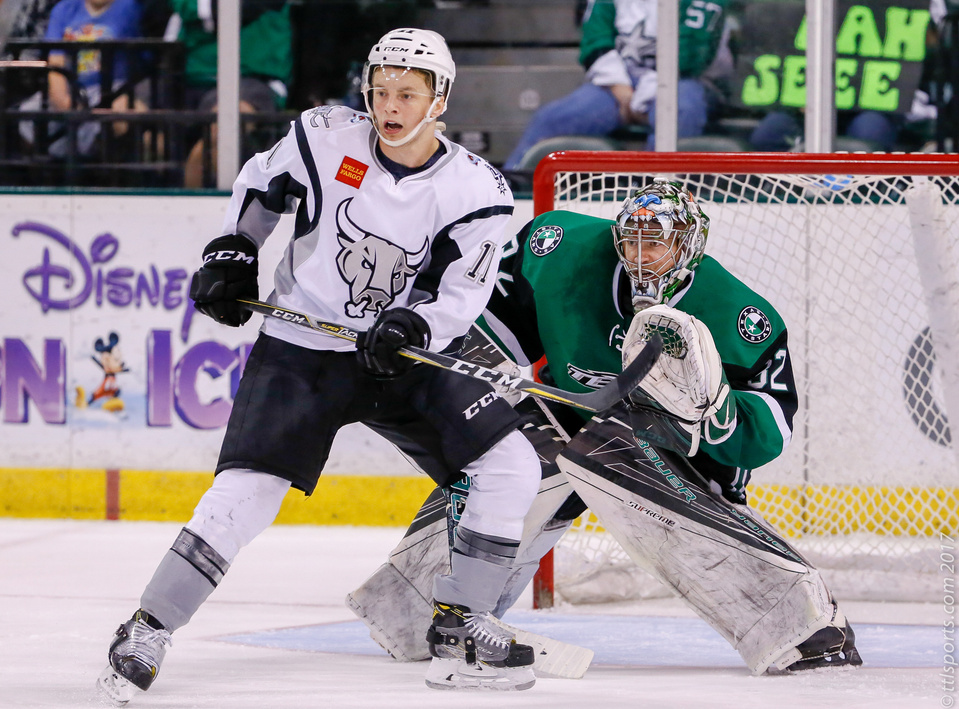 Wednesday's game was the twelfth meeting this season between the Texas Stars and the San Antonio Rampage. The games are usually exciting, owning both to the short distances separating the cities and the comparable, albeit sub-0.500, level of play. Texas leads the series seven games to four.
San Antonio started the contest early in the first period on a goal by Rocco Grimaldi at 3:57. Both teams fought back-and-forth until Gemel Smith scored for Texas with six seconds remaining the period to tie the game.
Power plays dominated the second period. The Stars capitalized on the man-advantage with a goal by Matt Mangene mid-way through the second period. The Rampage converted on their man-advantage four minutes later, compliments of Chris Bigras. Texas took a lead into the locker room at the break on a goal by Cole Ully at 16:12.
The final frame saw both teams trade goals. Denis Gurianov scored for Texas at 5:09 and Reid Petryk for San Antonio a minute later.
Final score: San Antonio 3, Texas 4. Texas' win was the 599th career victory for Head Coach Derek Laxdal.