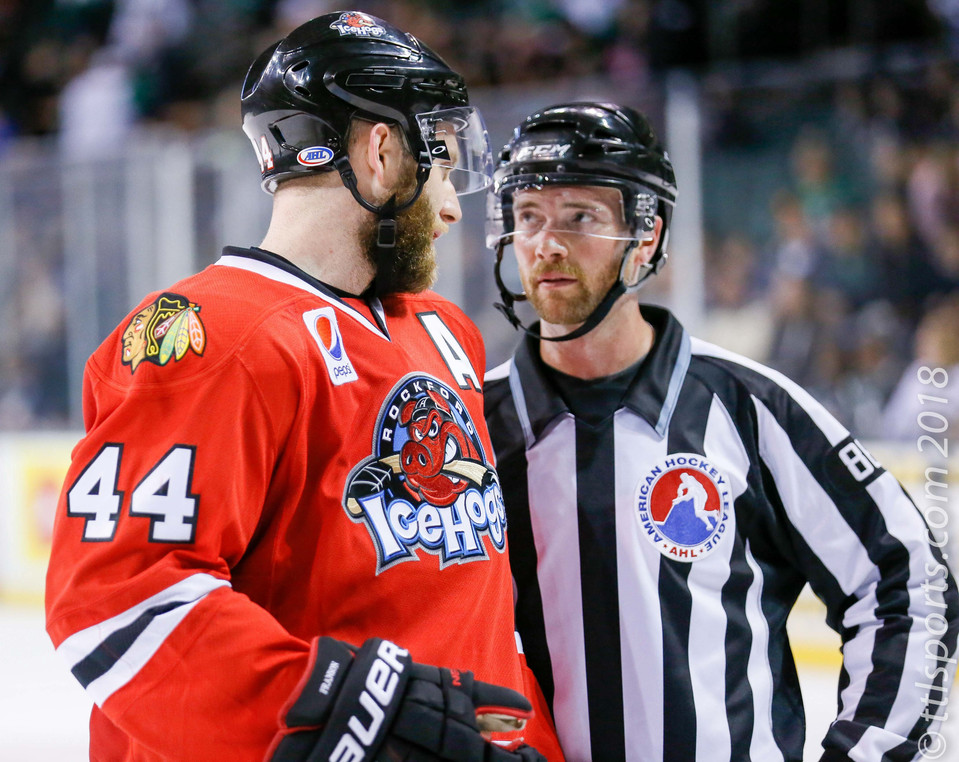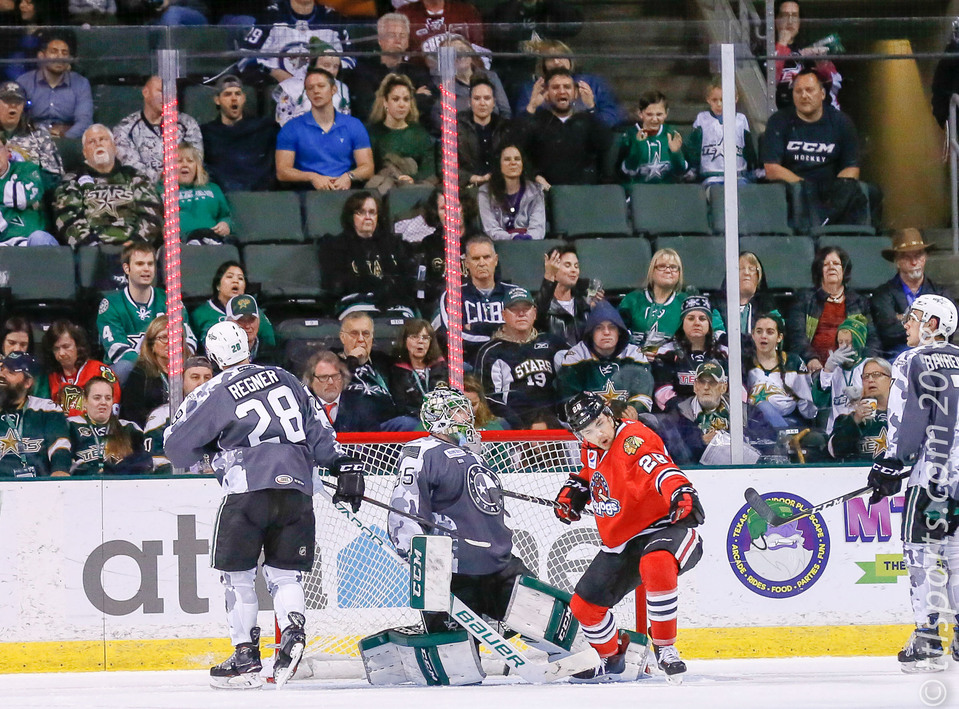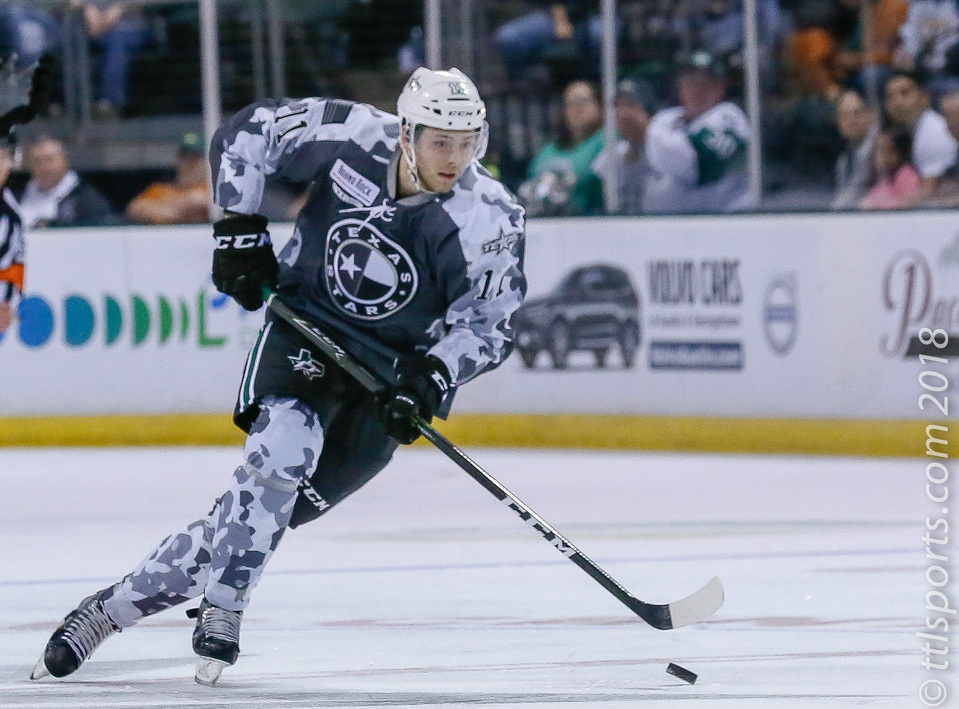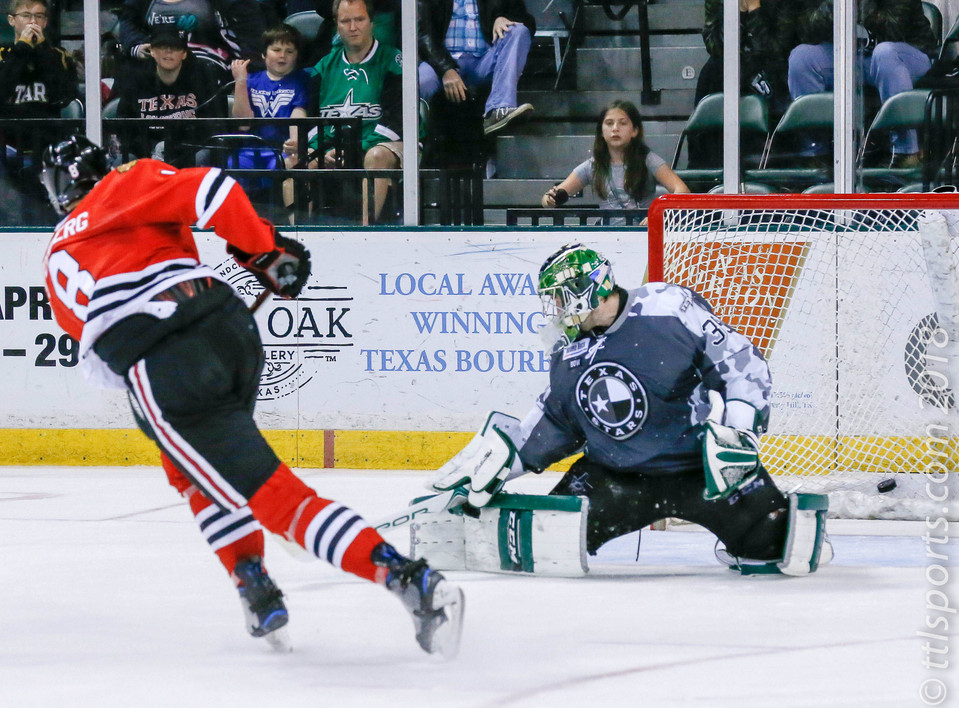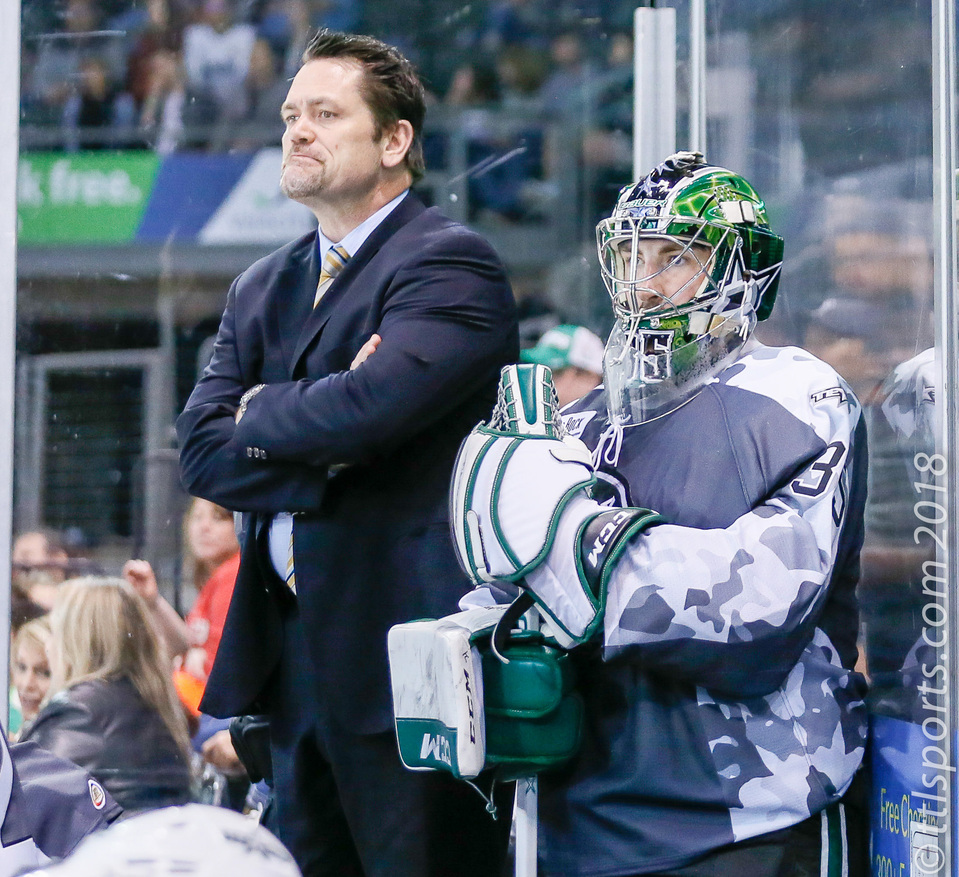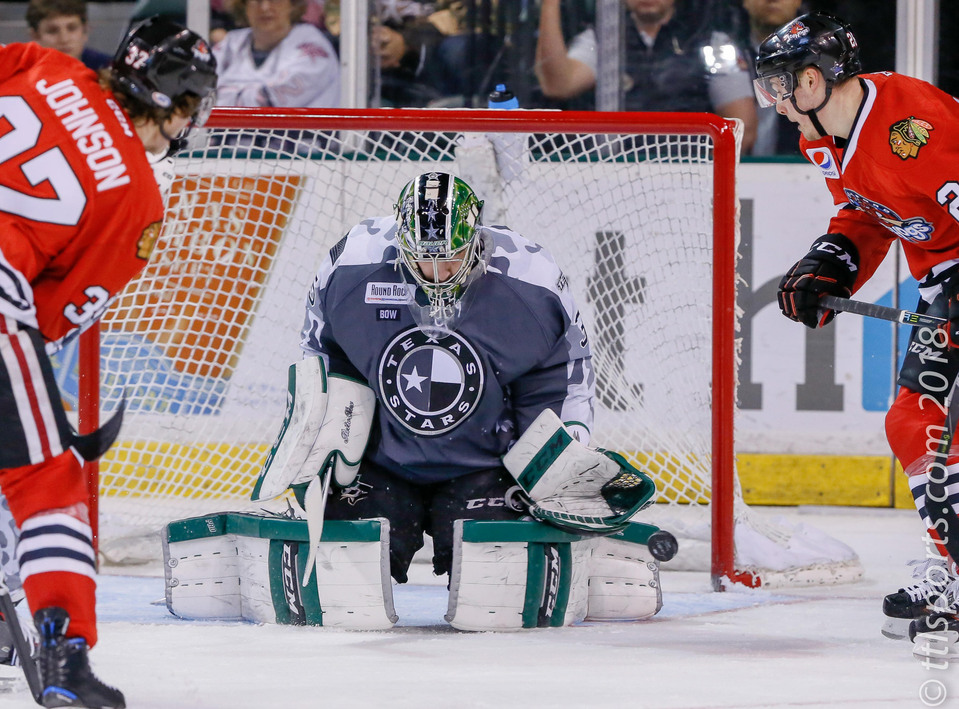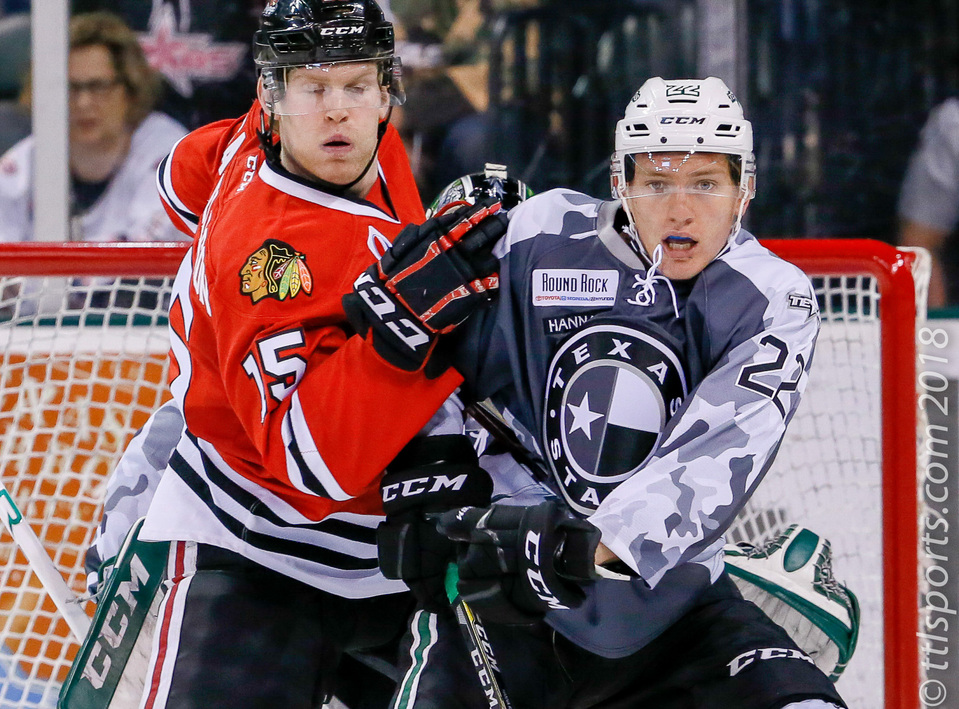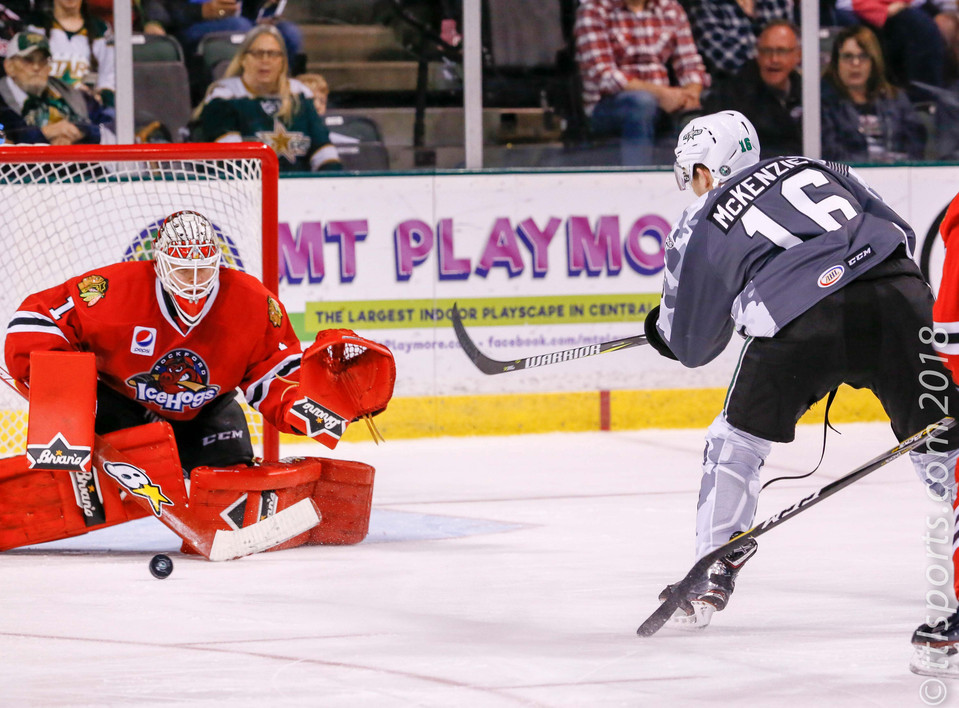 Pulling the goaltender in the final seconds of a game usually results in an empty-net goal against you more often than a goal to tie the game. Not was the case for Texas Stars as they took on the Rockford IceHogs as they battle for a playoff spot.
Texas took the lead late in the first period on a goal by Brent Regner, his ninth of season.
Rockford evened the score in the second period on a power-play goal by Tyler Sikura. The IceHogs added a second power-play goal by Chris DiDomenico early in the final frame to take the lead.
The Stars aggressively attacked the IceHogs, but Rockford held tough. Head Coach Derek Laxdal took the usual step of pulling goalie Phil Desrosiers with 1:30 minutes left in the game, producing unusual results. Defenseman Gavin Bayreuther found the back of the net fifteen seconds later to tie the game and force an overtime time.
The five-minute sudden death over-time period produced no decision, forcing an over-time shoot-out.

Travis Morin of the Stars scored against Colin Delia in the third round of the shoot-out. Cody Franson immediately followed with a goal for the IceHogs to extend the
over-time. The fourth round of the shoot-out produced no results. Viktor Svedberg of Rockford scored the only goal in the fifth round to win the over-time contest.
Despite the loss, the Stars picked-up one point and dropped their magic number another point earn slot in the post-season play.