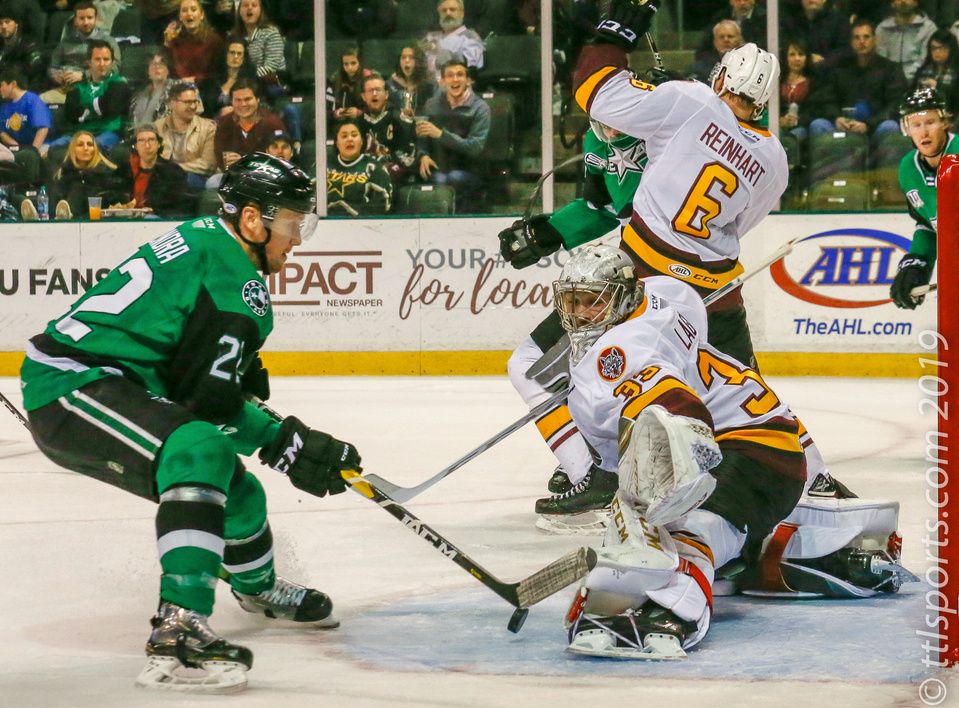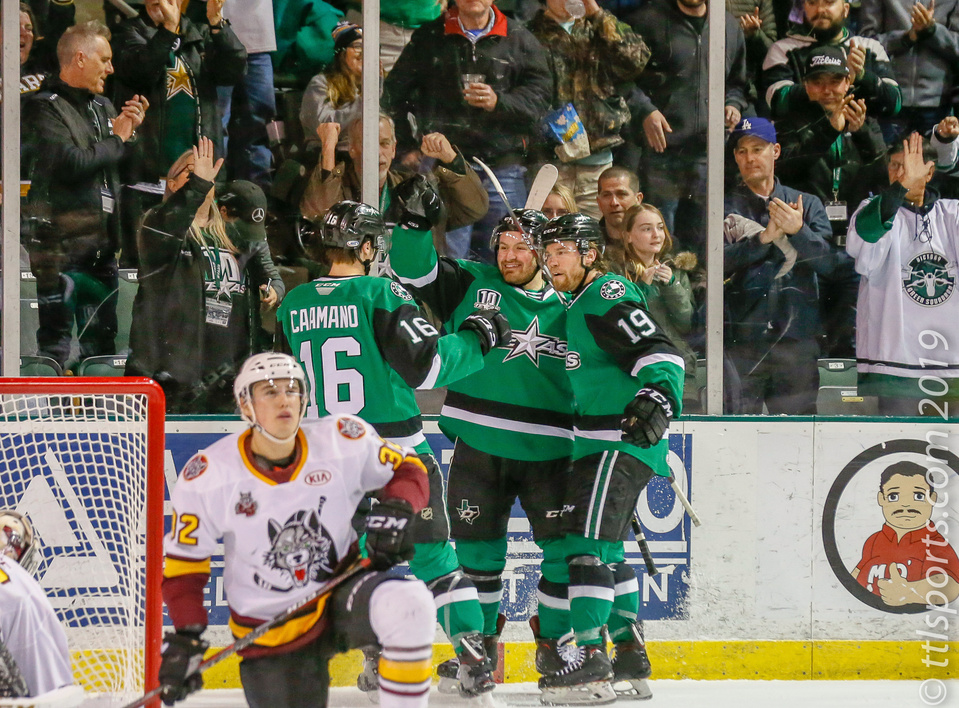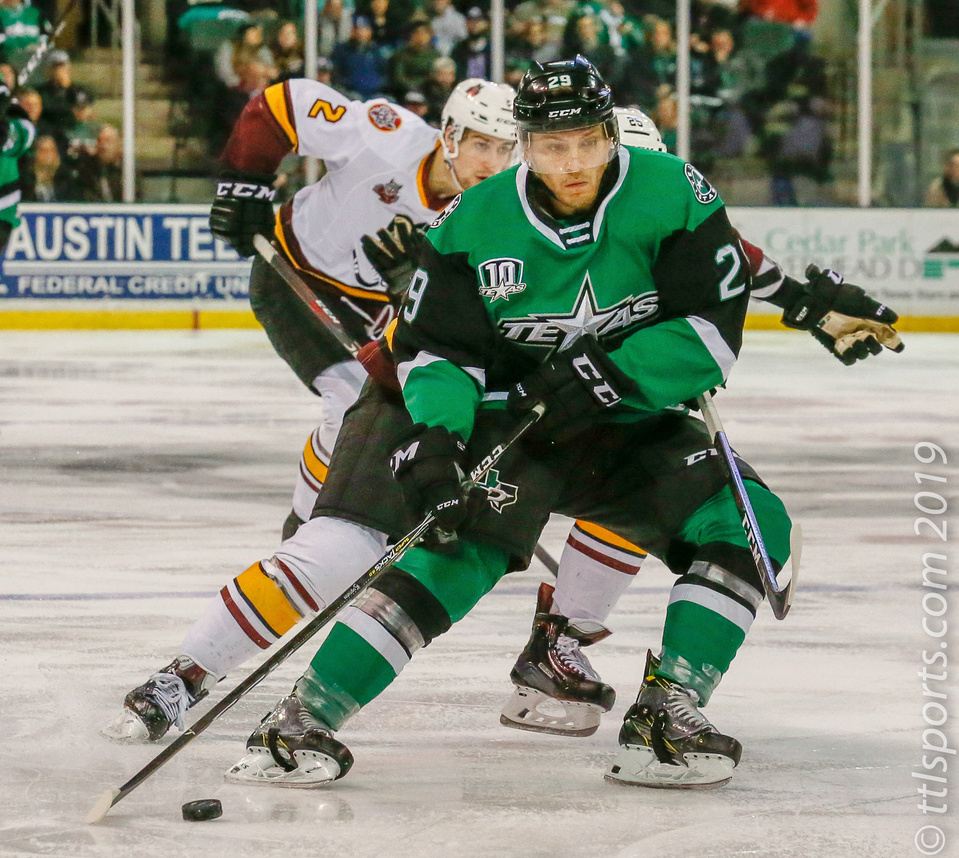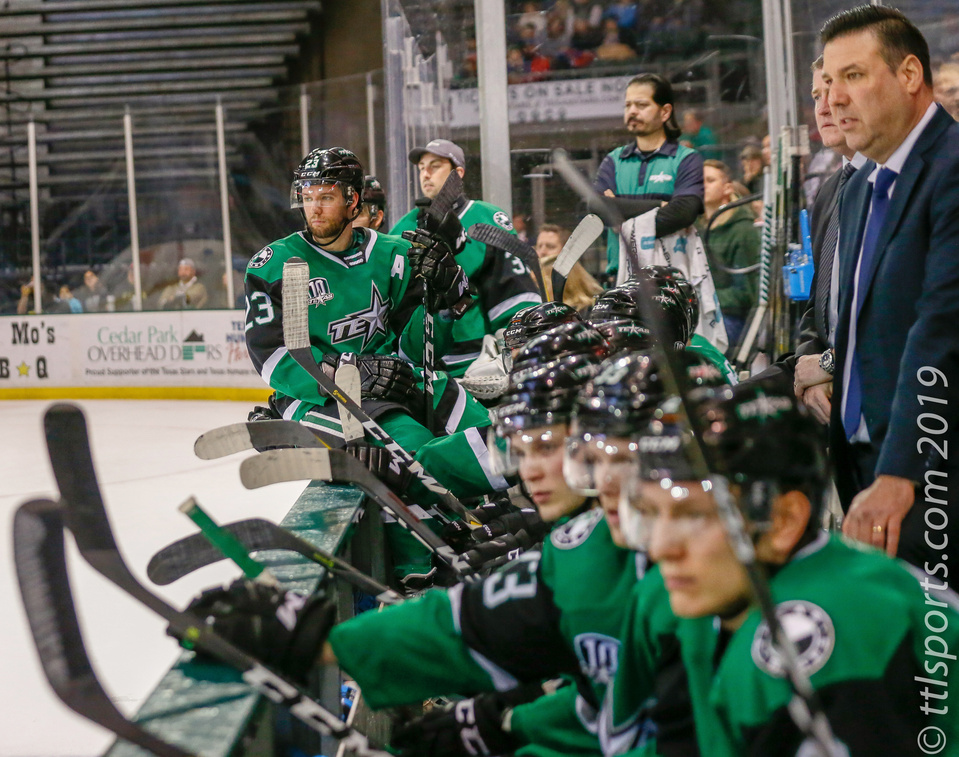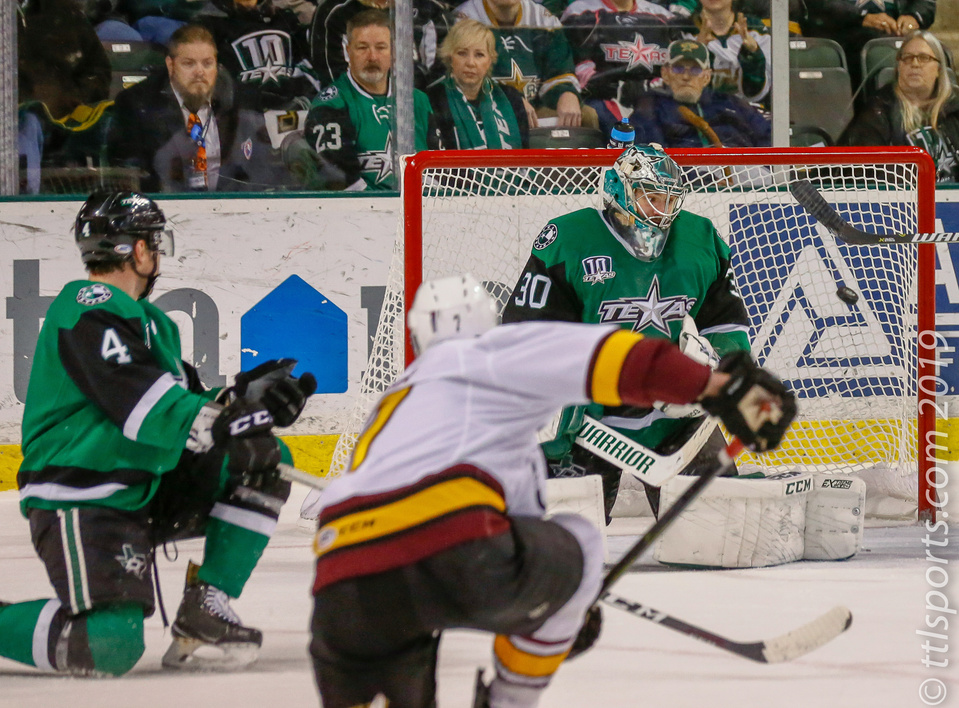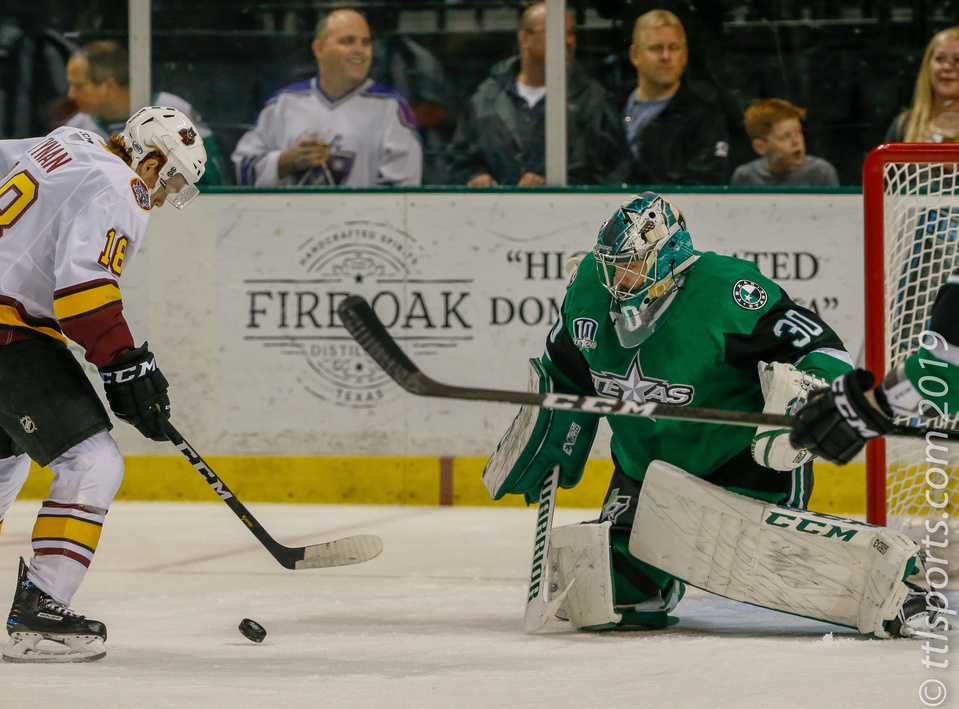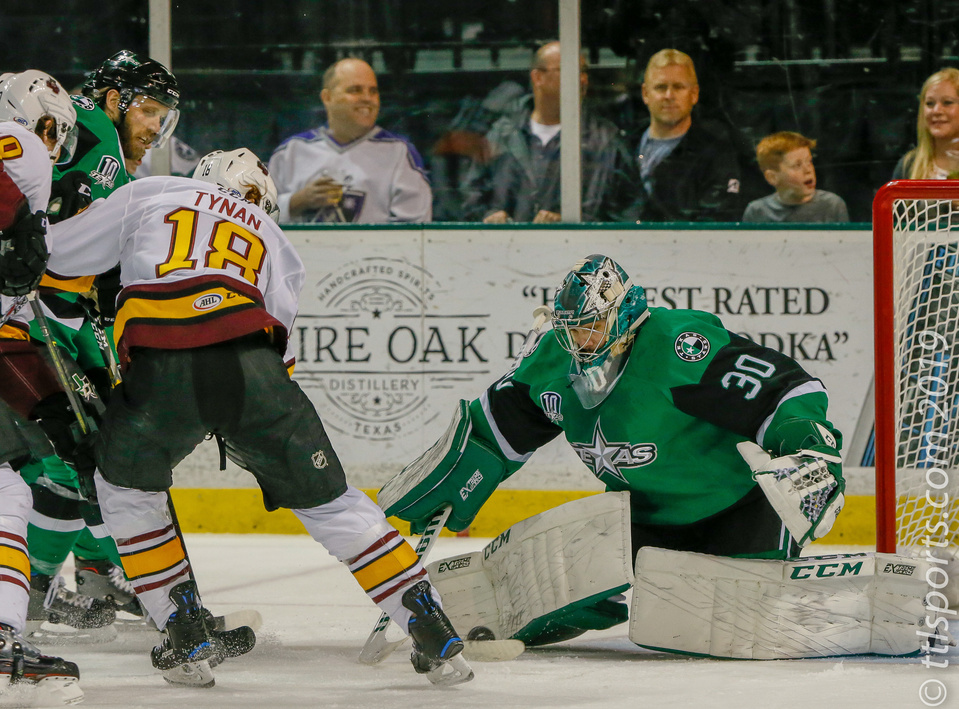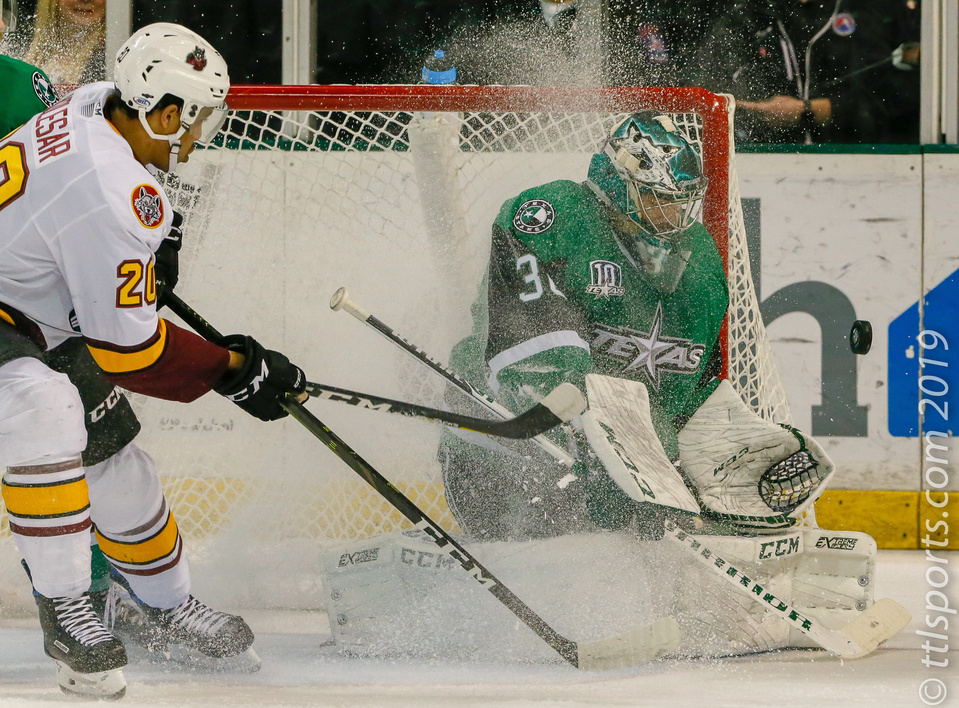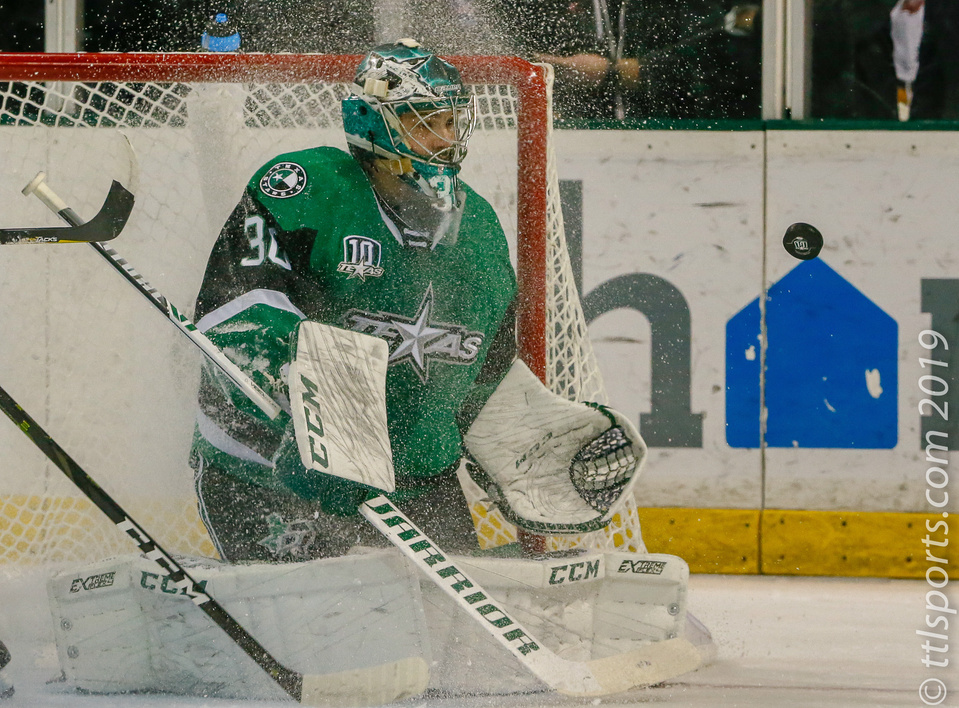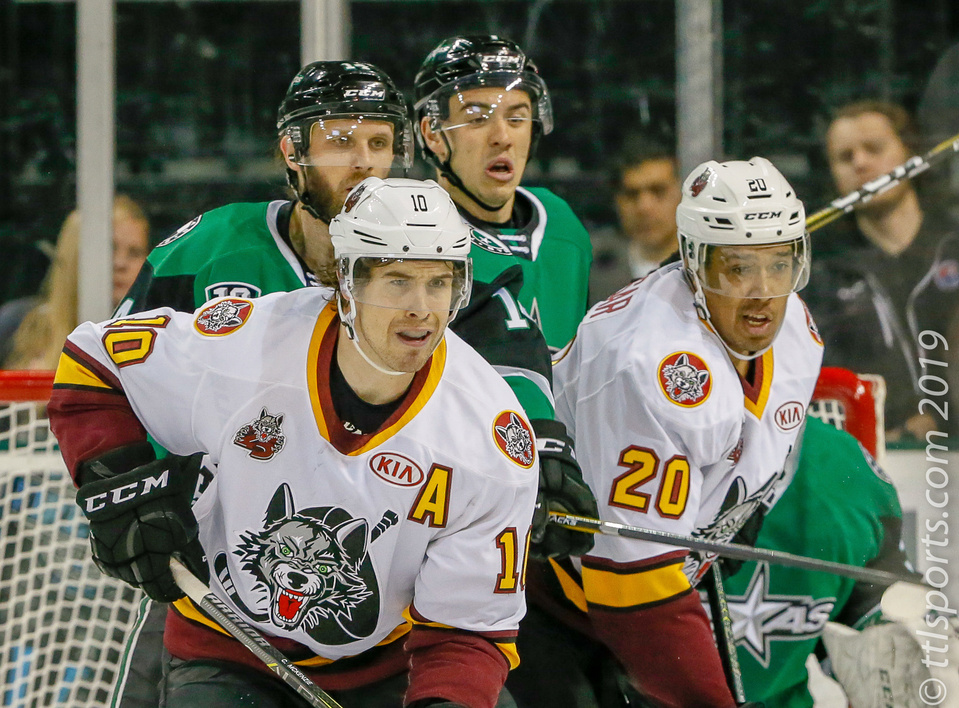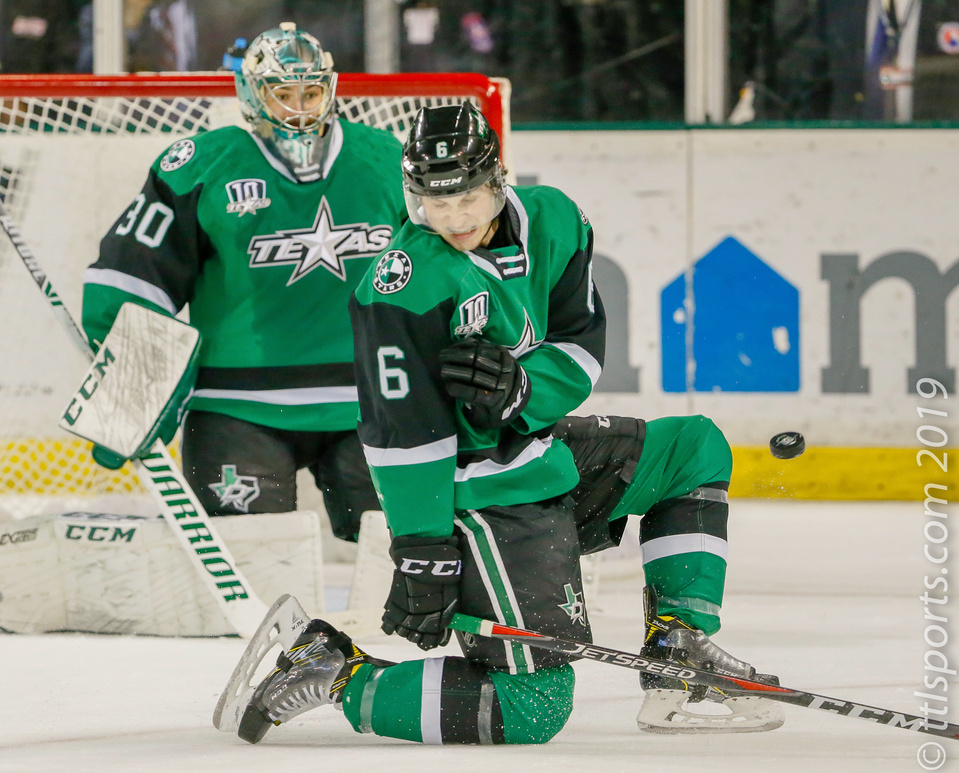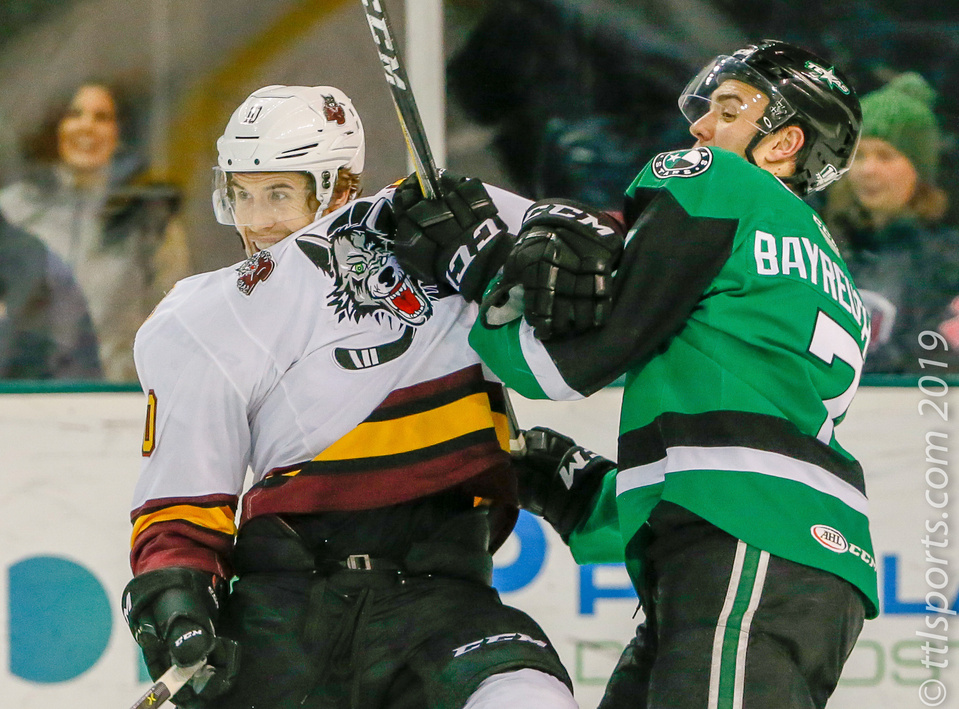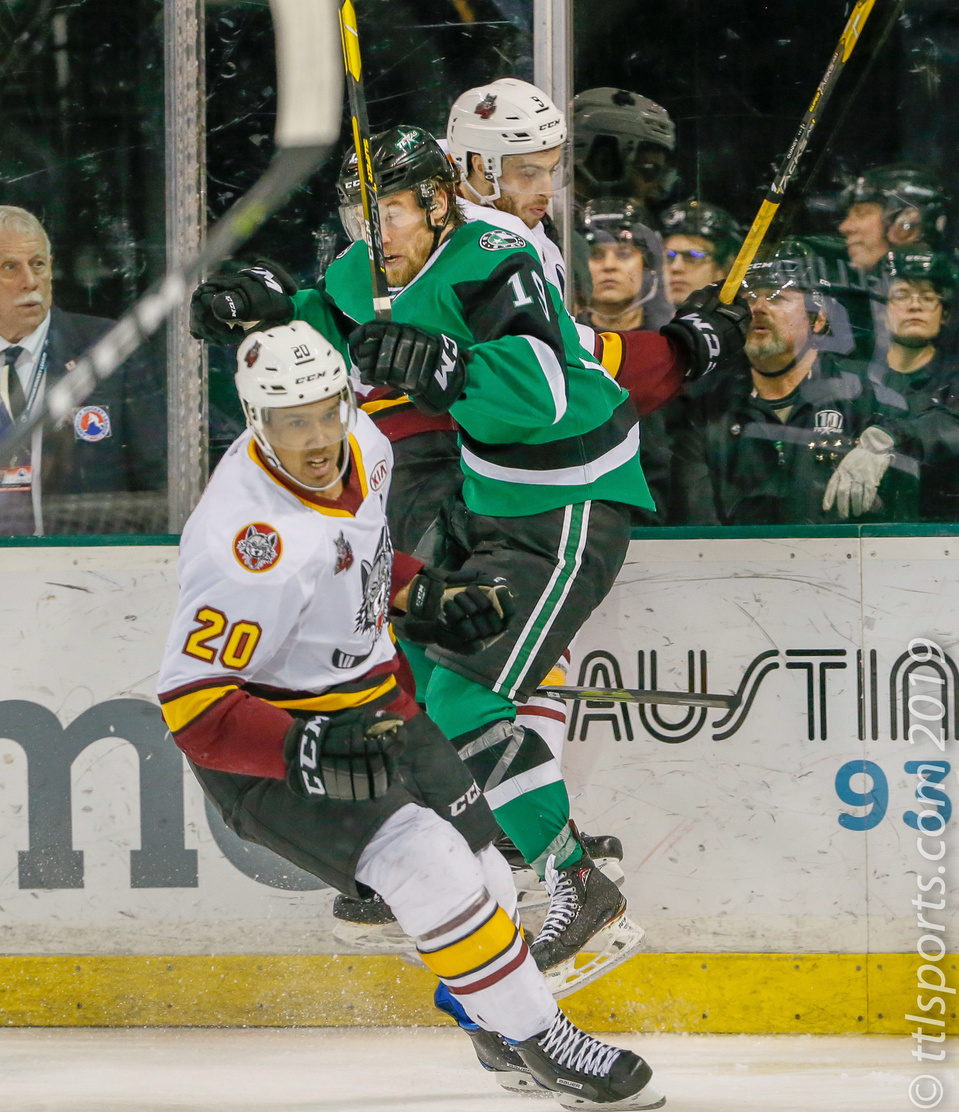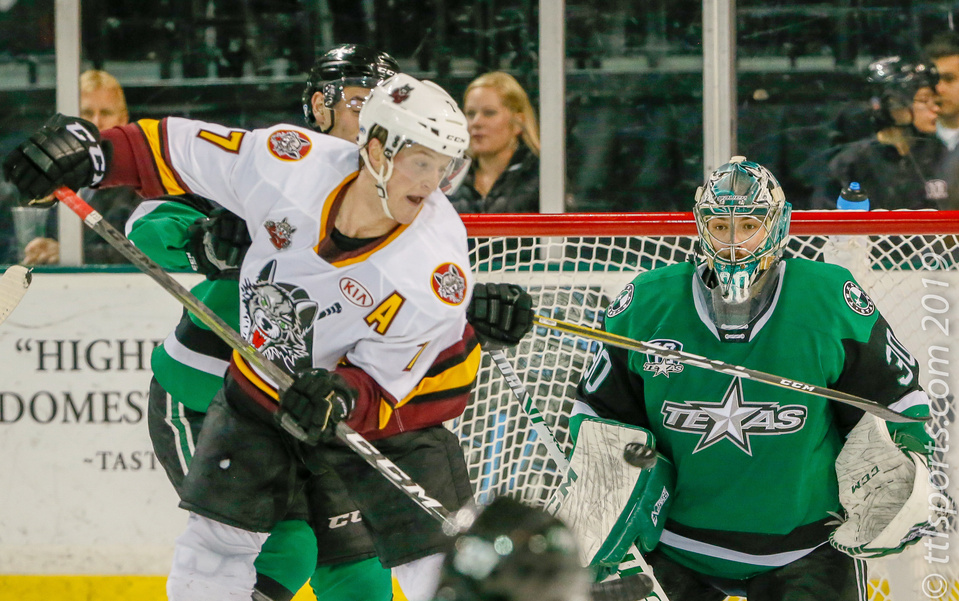 "We don't have the fire-power to score 4, 5 goals a game. We have to play the 1-0, 2-1 games," said Texas Stars head coach Derek Laxdal.
And that's exactly what the Texas Stars (27-24-4-3) did as they took on the division leading Chicago Wolves (33-17-5-1), and lost 2-1 in overtime.
Missing from the roster were powerhouses Roope Hintz, Denis Gurianov and Joel L'Esperance, all playing with the parent club in Dallas. "Chicago is a very good hockey club and I think our guys did a very good job just hanging with them."
Texas did more hang in there for the first three periods.
The Star's Adam Mascherin opened the scoring midway through the opening period on a power play. Texas is second in the league in man-advantage conversions.
Goaltender Phillipe Desrosier (6-9-1, 22 shots-20 saves) did a masterful job during regulation play, allowing a single goal from an off-the-skate deflection from his own defenseman. Keegan Kolesar was credited with the goal for Chicago.


"I think Phil was outstanding," said Laxdal, "Phil gave us a chance to win the game and he was outstanding."
The tide turned for Texas 40 second into the overtime period when Nicholas Caamano was called for slashing, giving Chicago the man-advantage. Daniel Carr found the back of the net just 24 seconds later on a slap shot over the left shoulder of Desrosiers.
Former Texas goalie Max Lagace (15-7-4) earned with win, making 20 saves on 21 shots.