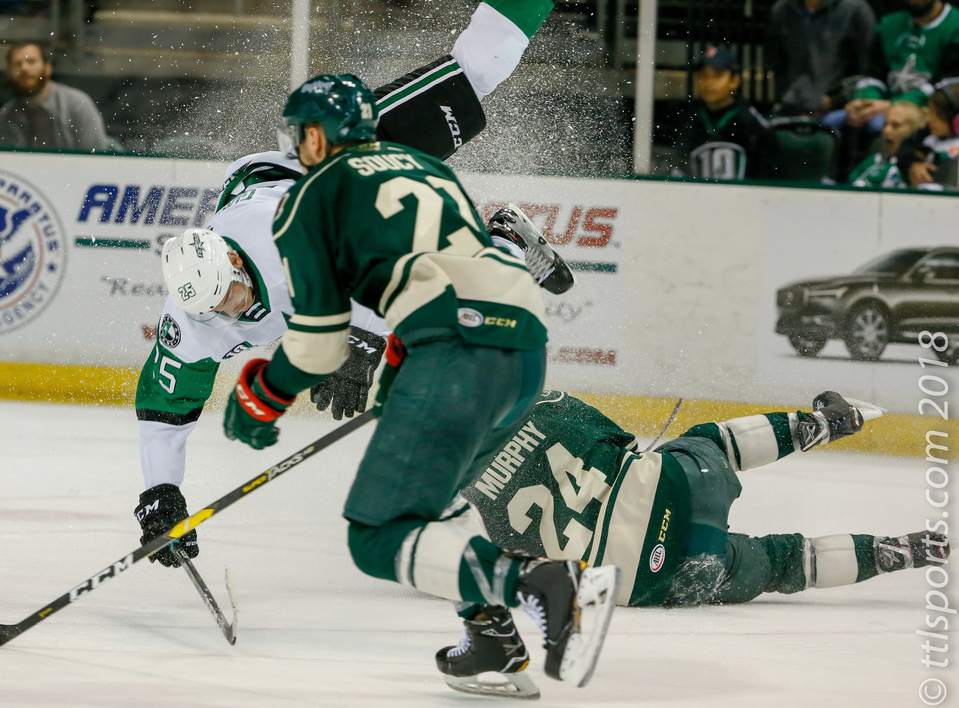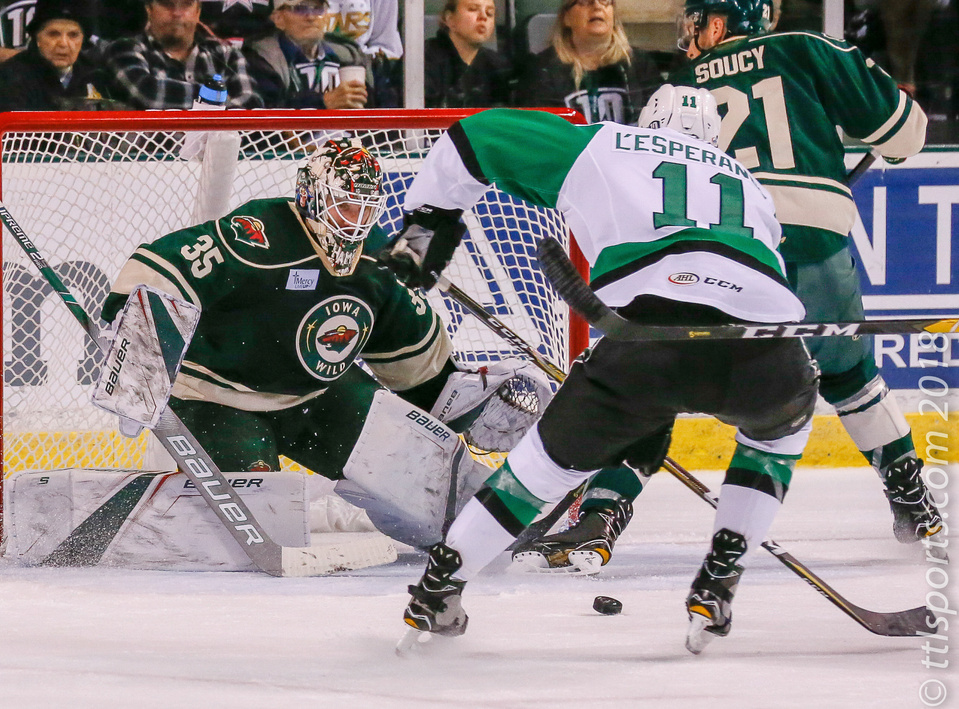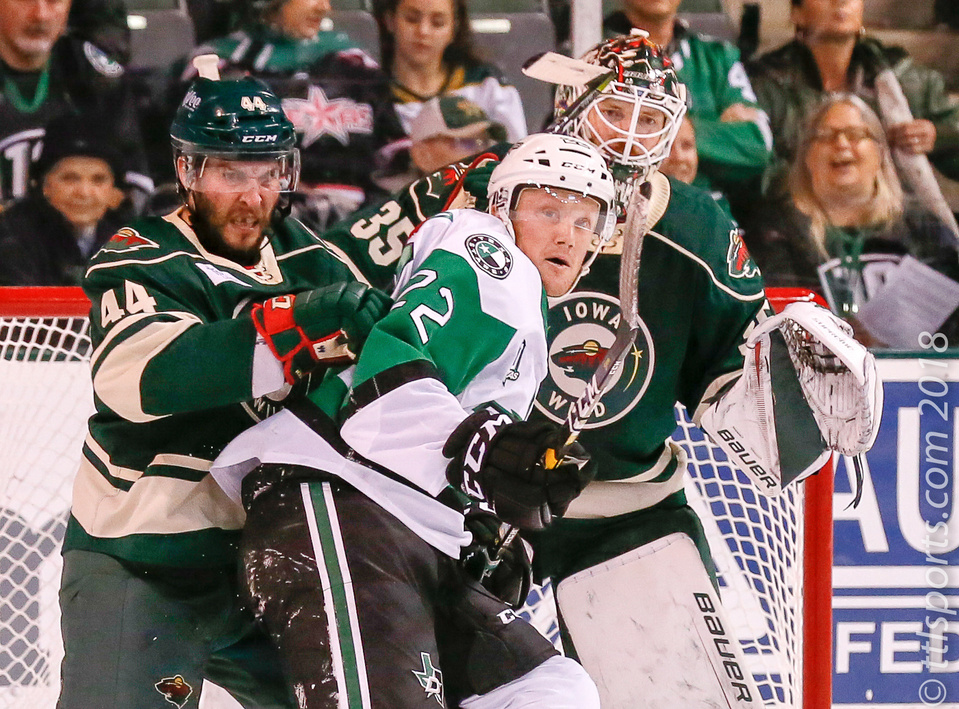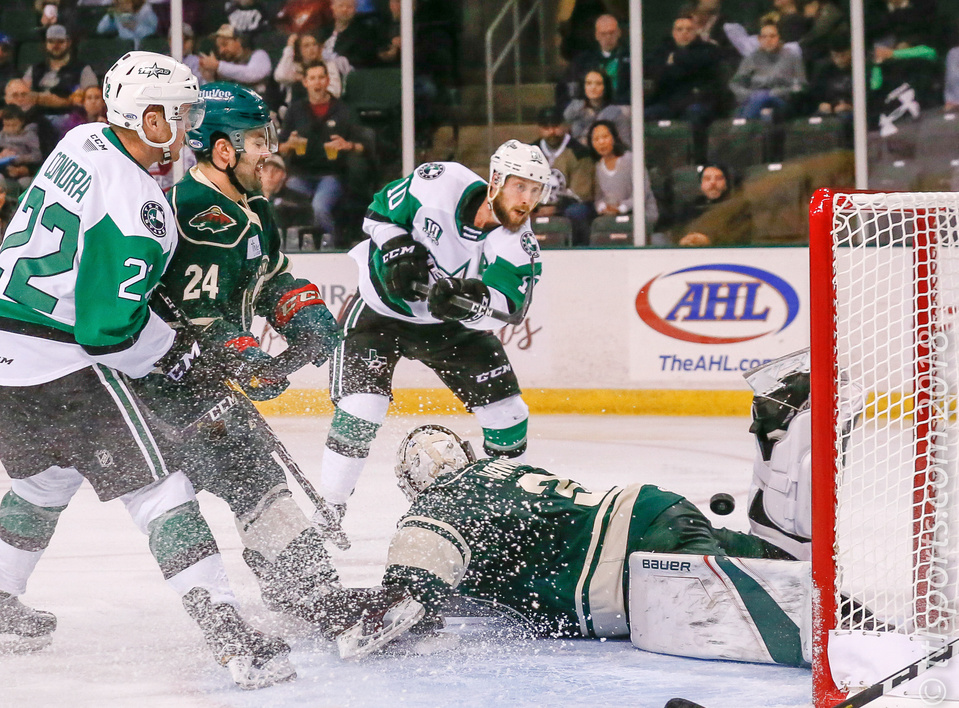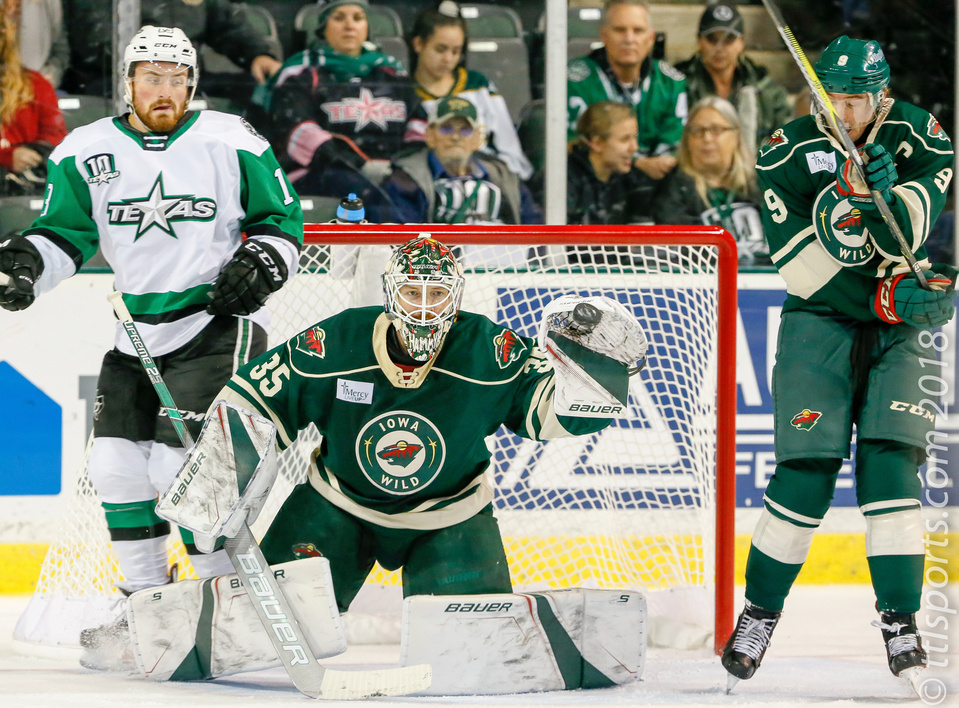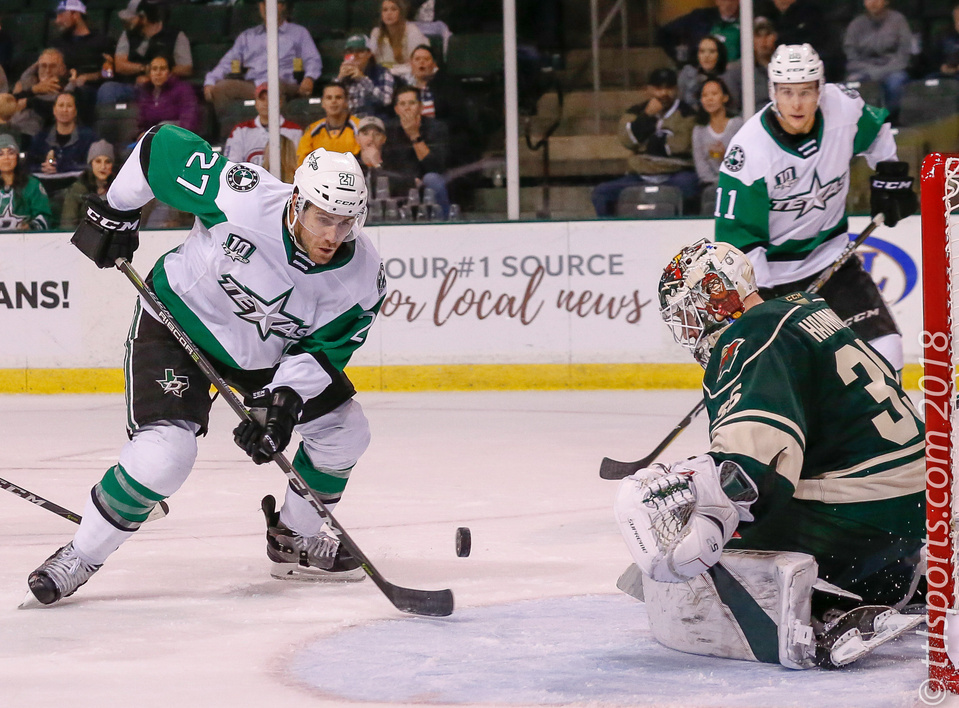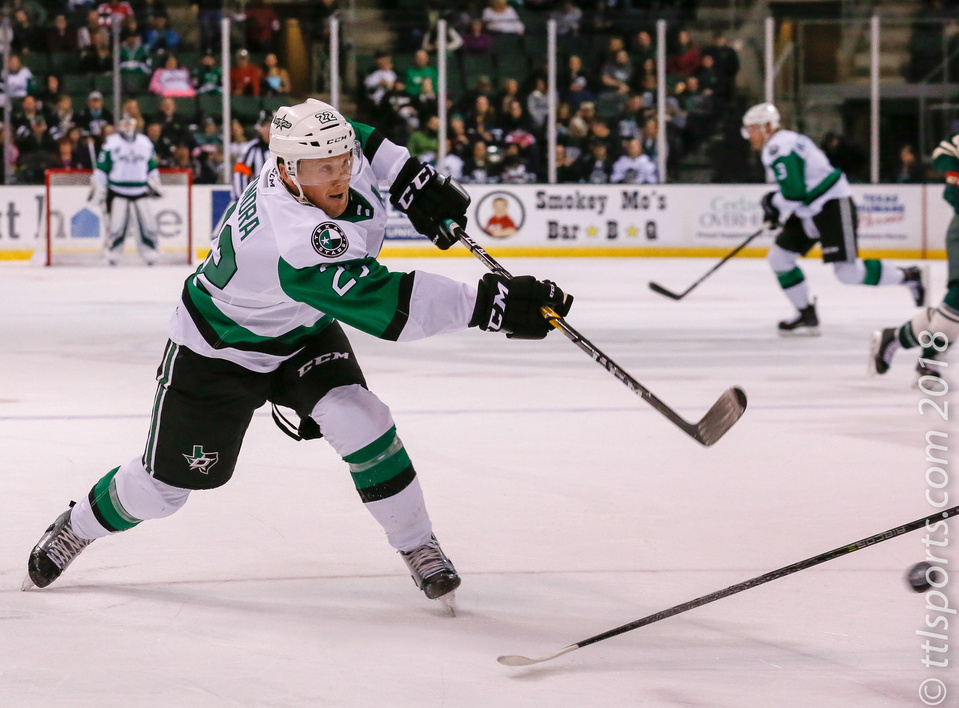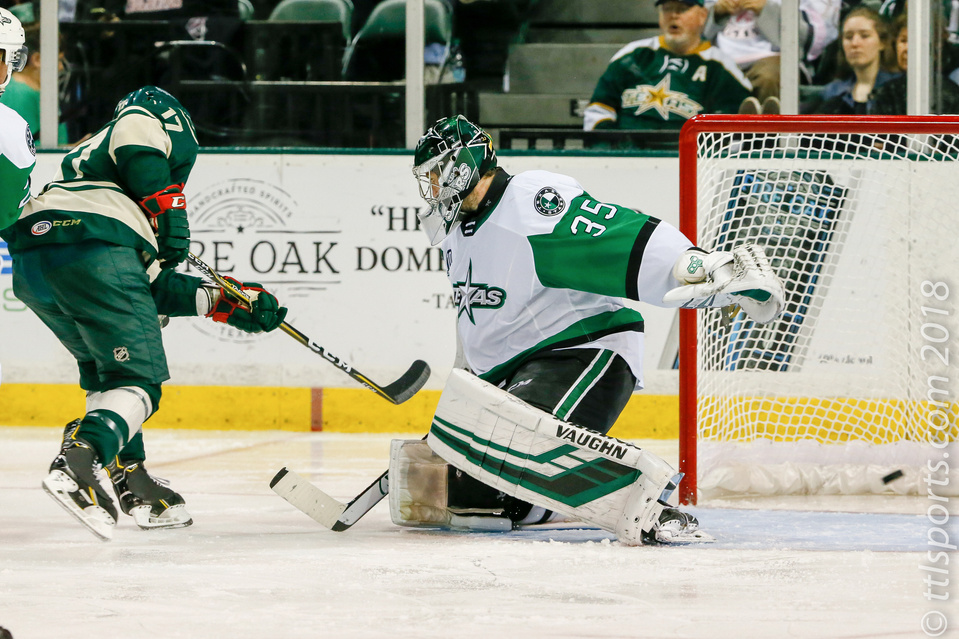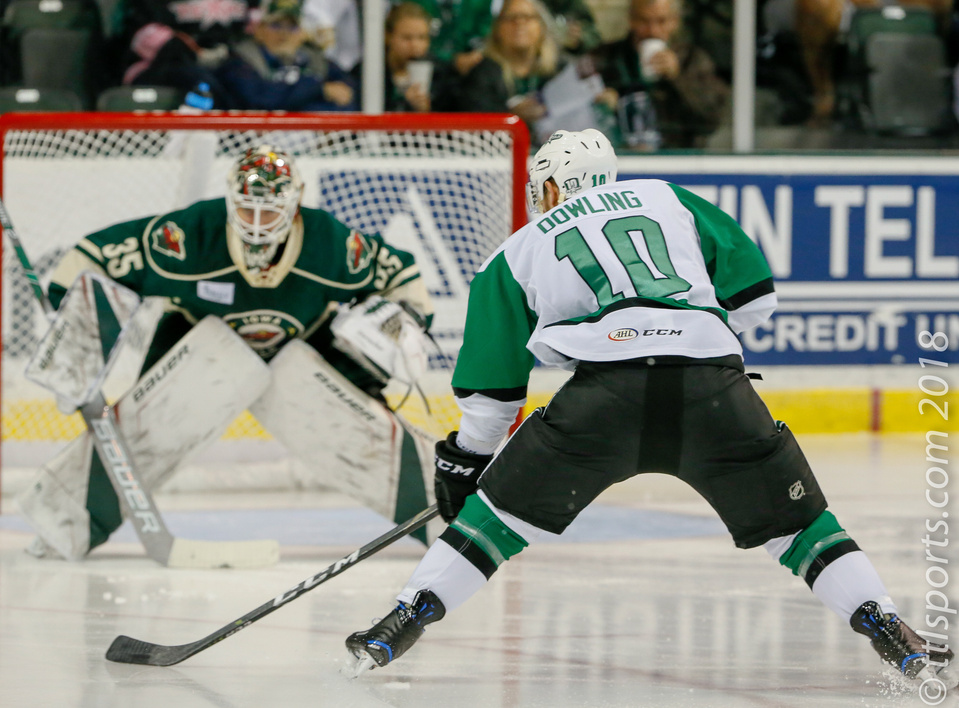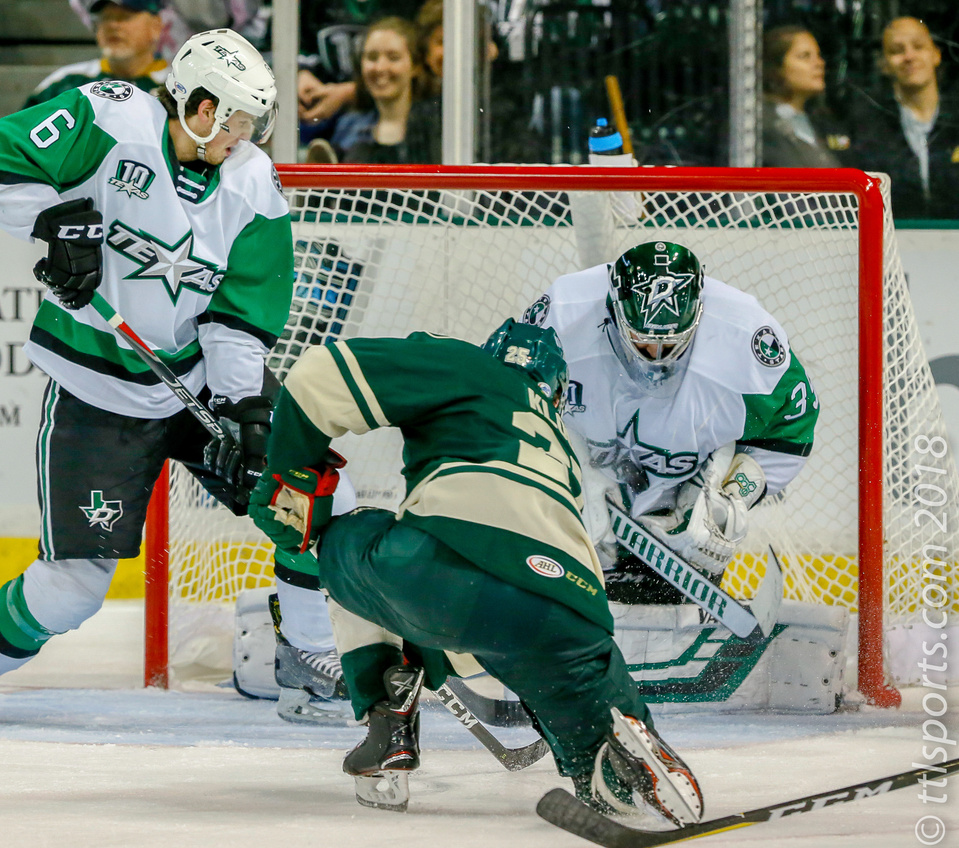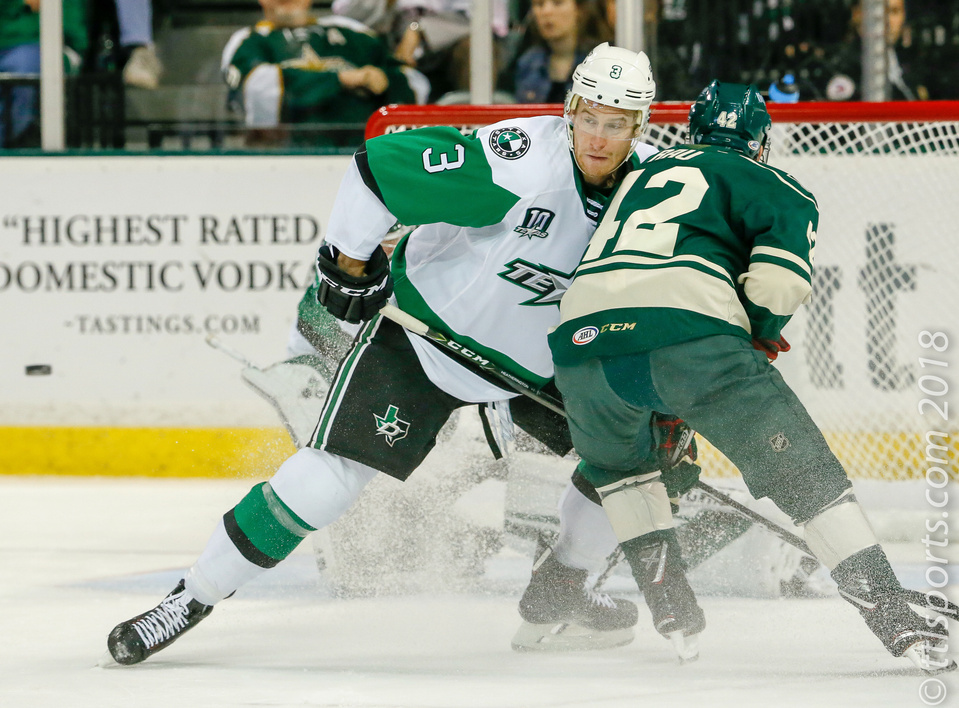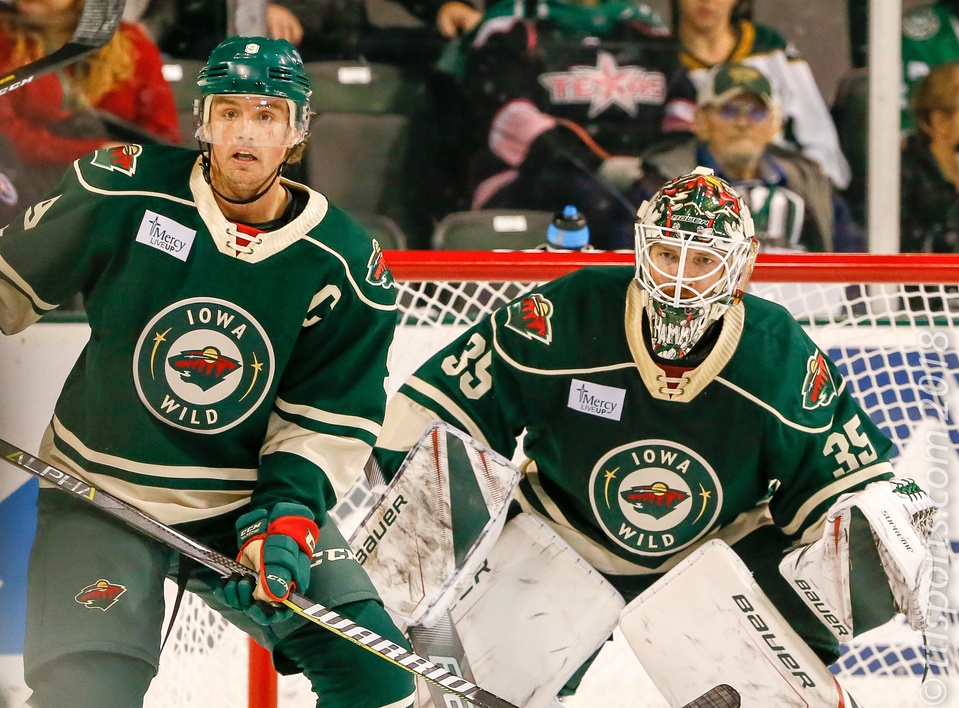 The Texas Stars (3-1-1-1) overcame a slow start to give the Iowa Wild (3-1-0-0) their first loss of the season. Texas mounted a four-goal third period to earn the 5-4 victory.
Down by two goals Iowa unleashed a massive attack in the final two minutes of the game. A hooking penalty by the Stars' Dillon Heatherington and pulling the goaltender gave the Wild a two-man offensive advantage. Iowa came within one goal of Texas with 30 seconds left in the game, but the Stars held out for the win.
Texas' Ben Gleason and Joel L'Esperance each netted a goal and an assist on the evening. Justin Dowling notched two assists. Nicholas Caamano, Denis Gurianov and Michael Merch also found the back of net. Cal O'Reilly, Mike Liambas, Luke Kunin and Kyle Rau scored for Iowa.
Thirteen penalties and five power play goals were a significant factor in the game. The Stars converted on three of eight man-advantage opportunities and the Wild leveraged two of five chances.
Star goalkeeper Landon Bow improved his record to 3-1-1, make 26 saves on 30 shots. Iowa goaltender Andrew Hammond (5-1-0) suffered his first loss of the season, allowing five goals on 26 shots.