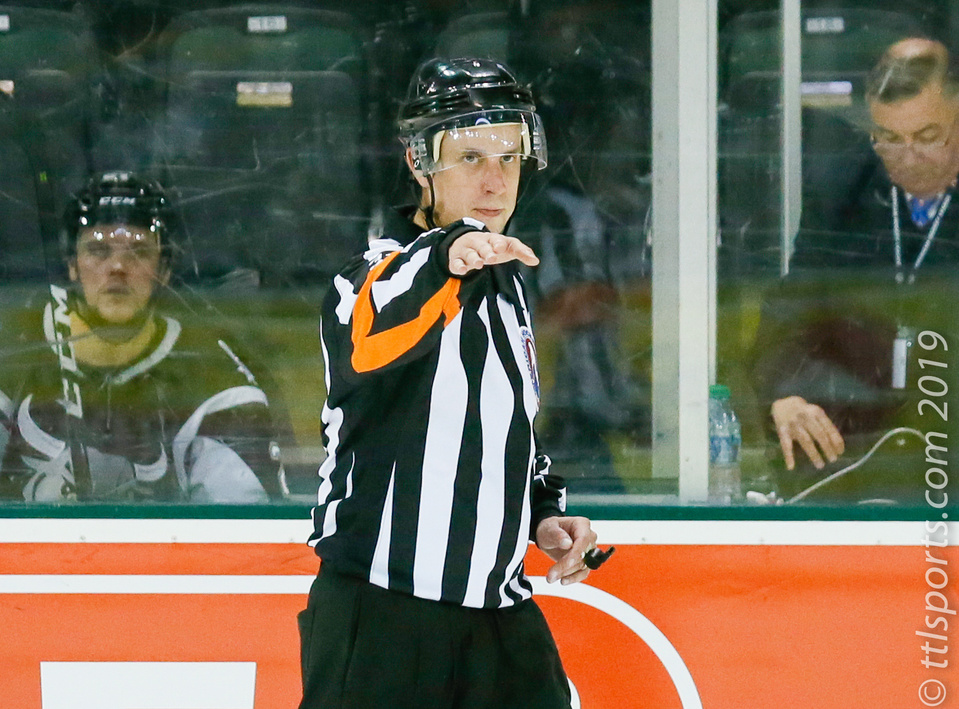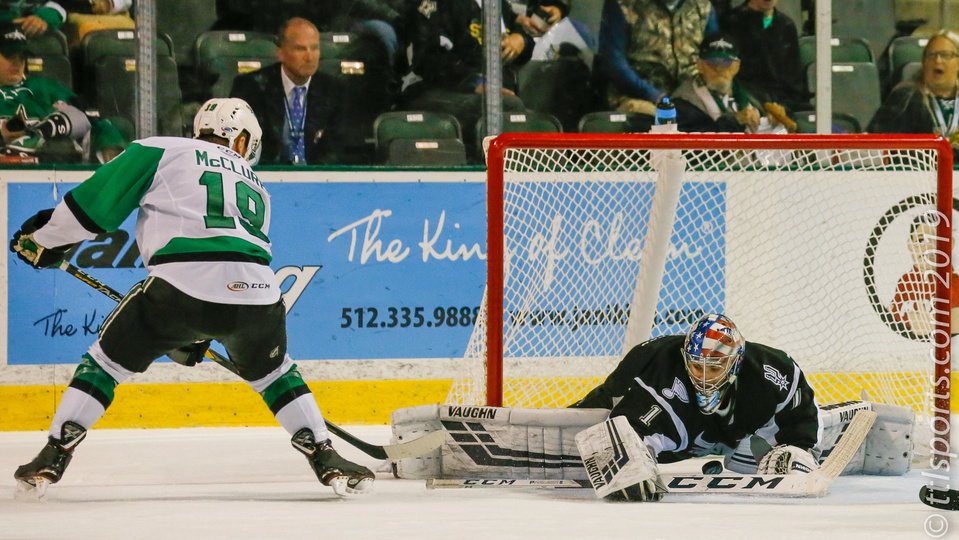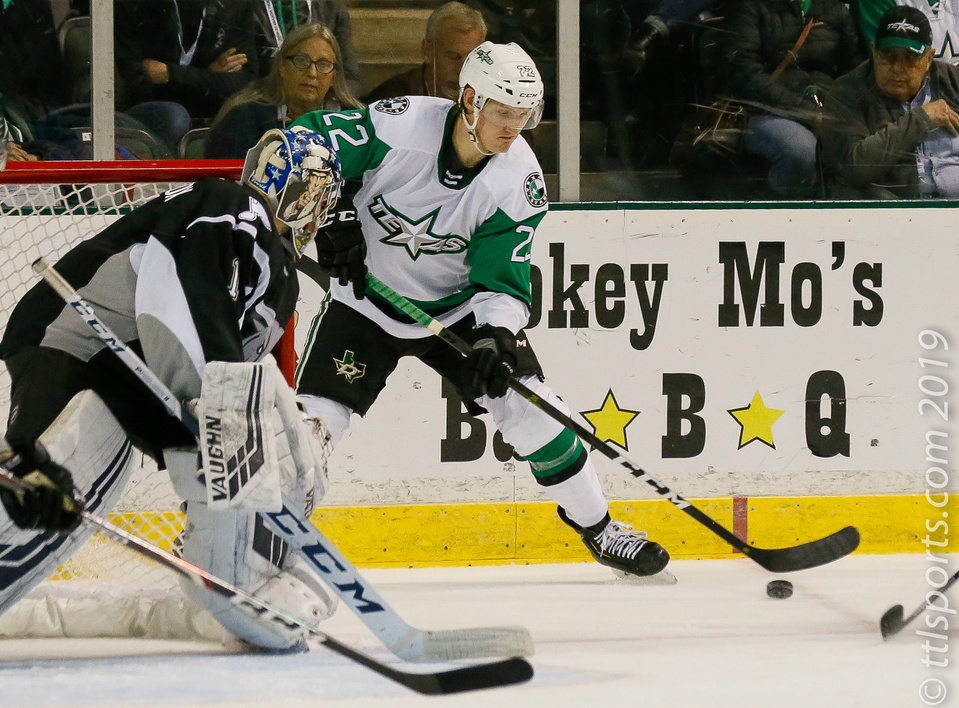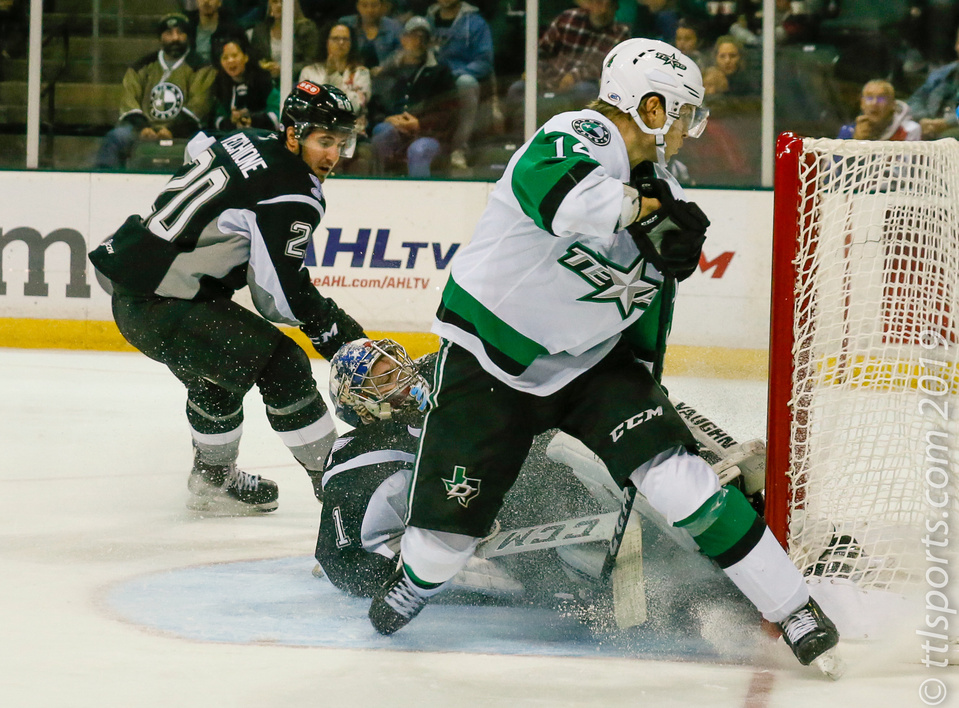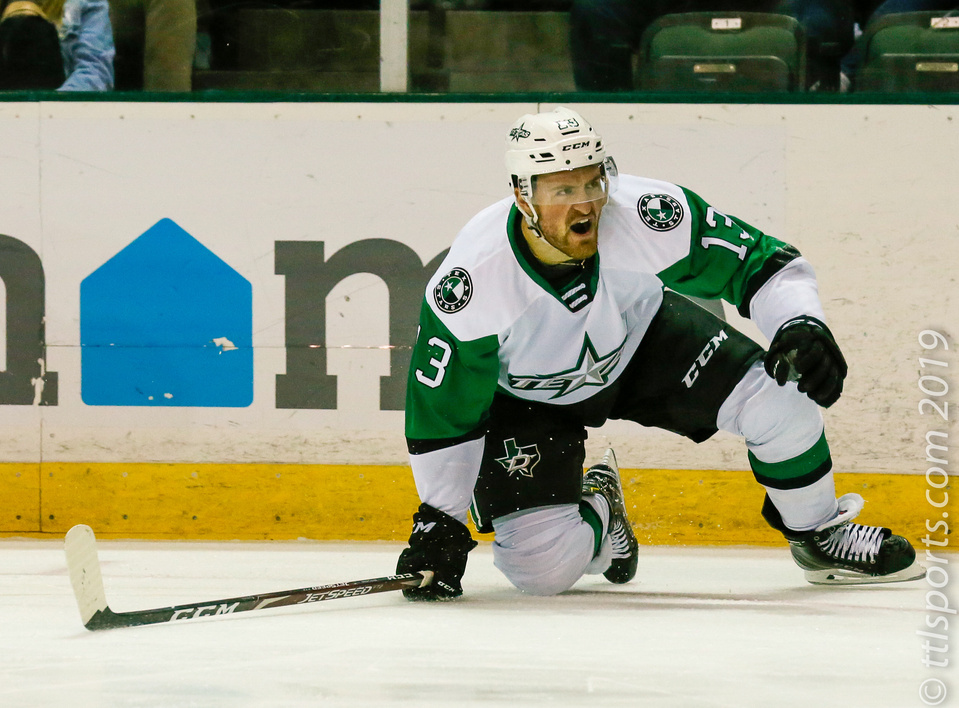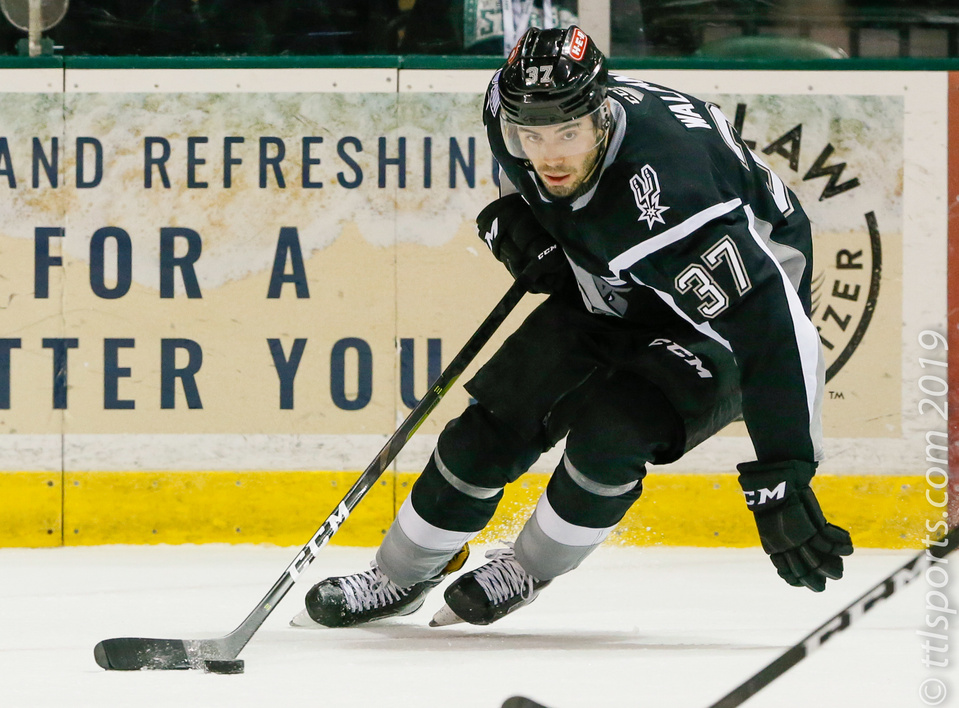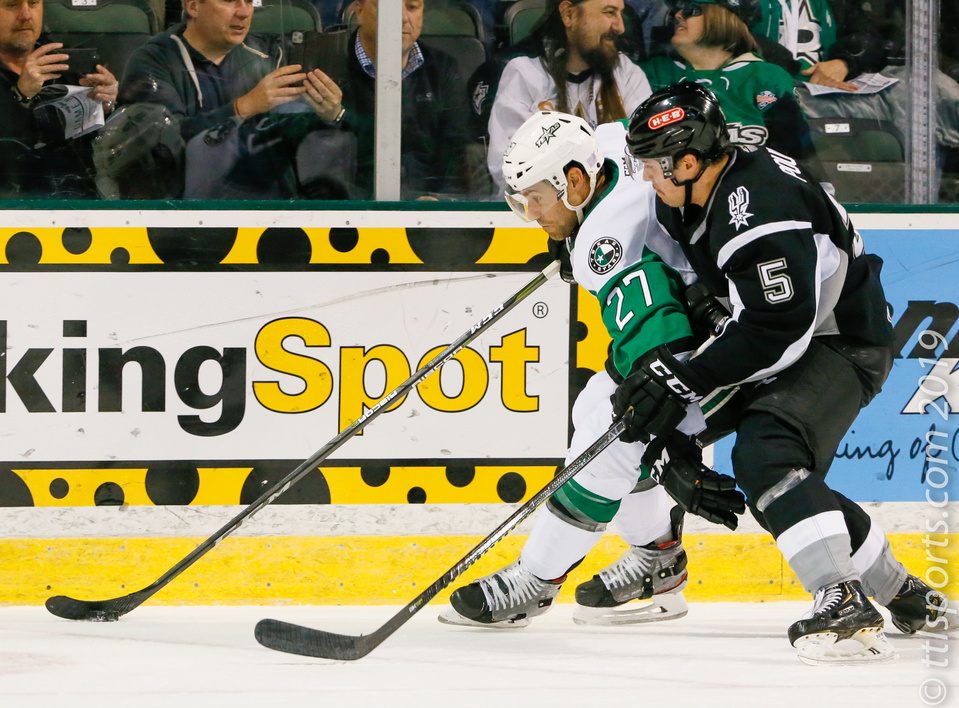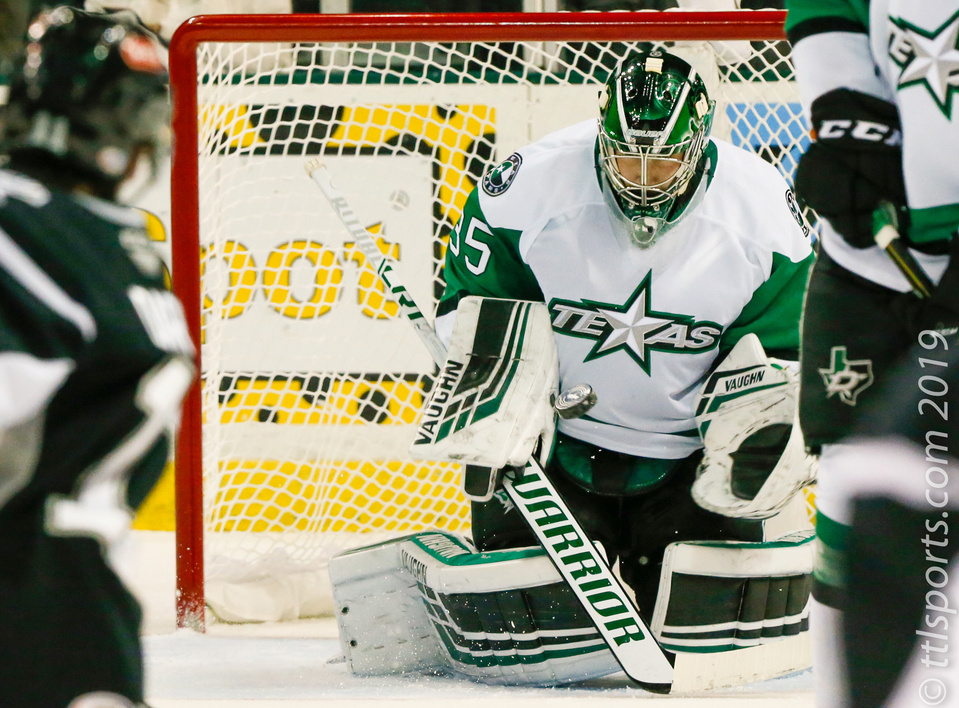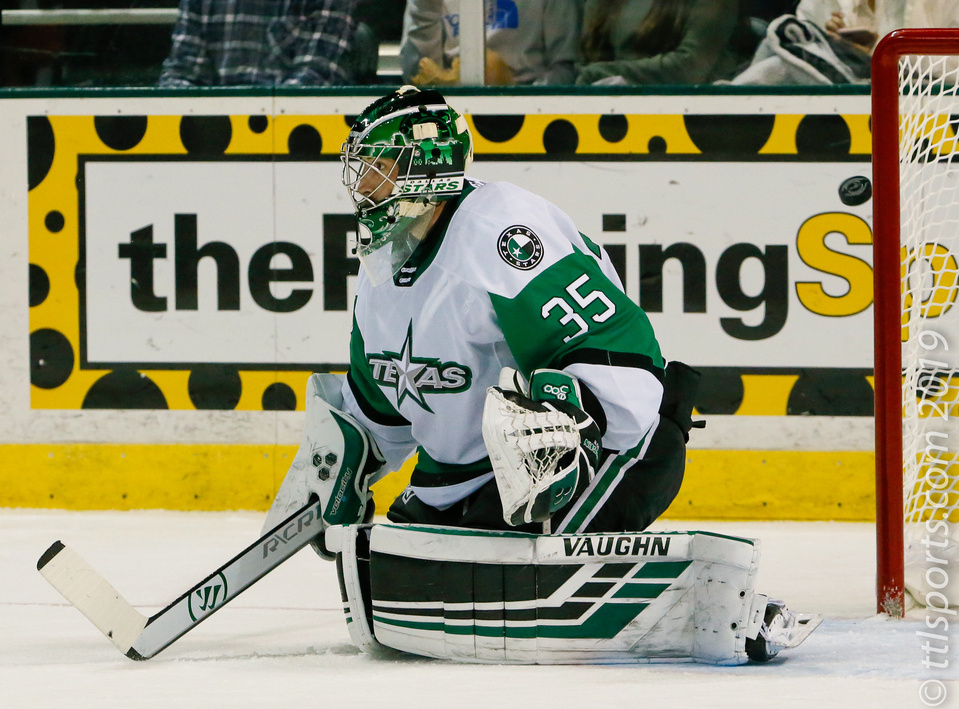 The San Antonio Rampage (5-2-2-1) defeated the Texas Stars (3-6-0-2) at the HEB Center in Cedar Park, Texas. Lack of experience on the part of the Stars appeared to be a major cause of that defeat.
"We've done a lot of teaching here in the last three weeks," said Stars head coach Derek Laxdal, "Right now we seem to making the same mistake quite often."
Both team played a cautious and scoreless first period. The Rampage generated
7 shots on goal compared to 5 by the Stars.
San Antonio significantly increased the intensity in the second period, but it was Diego Cuglietta of Texas that first scored early in the frame. Mike Vecchinoe evened the score two minutes later. San Antonio out-shot Texas 17 to 6 in the period.
Power plays played a large role in the final frame. Jake Walman gave San Antonio the lead at 7:36. Less than a minute later Austin Poganski extended that lead to 3-1 on a power play. Rhett Gardner narrowed that margin to 3-2 for the Stars, also on a power play. An empty net goal by Alexey Toropchenko sealed a 4-2 victory for San Antonio.
"We've had some difficulty closing out the last four games," Laxdal said. "In a four or five minute time period the in experience kicks in and we get stung."
Goalkeeper Adam Wilcox (1-0-2) of the San Antonio Rampage earned his first win of the season making 22 saves on 24 shots. Stars goaltender Landon Bow (2-4-0) endured the loss, allowing 3 goals on 32 shots.
"Our goaltender was very good tonight," Laxdal said. "He gave us a chance to win."