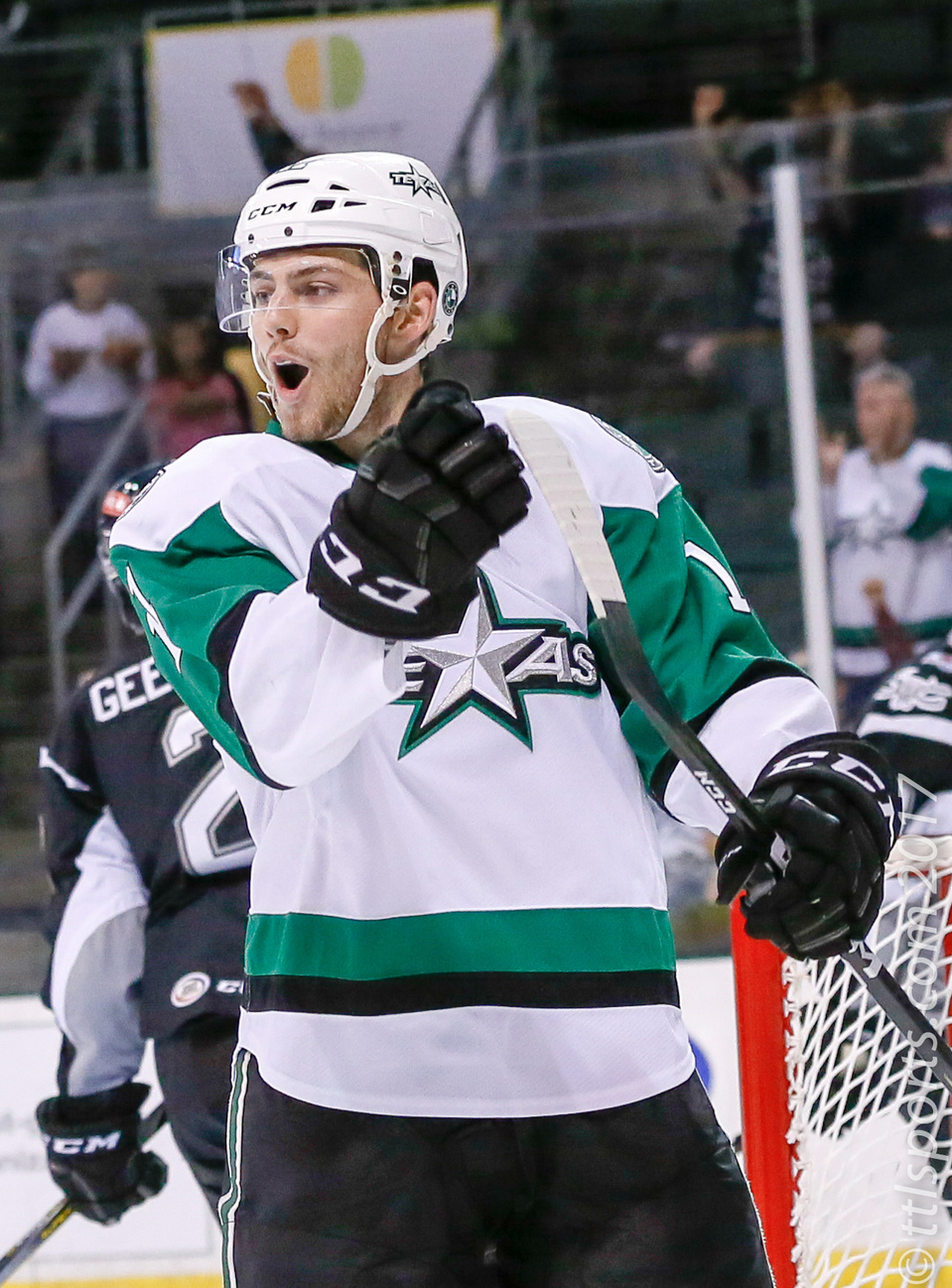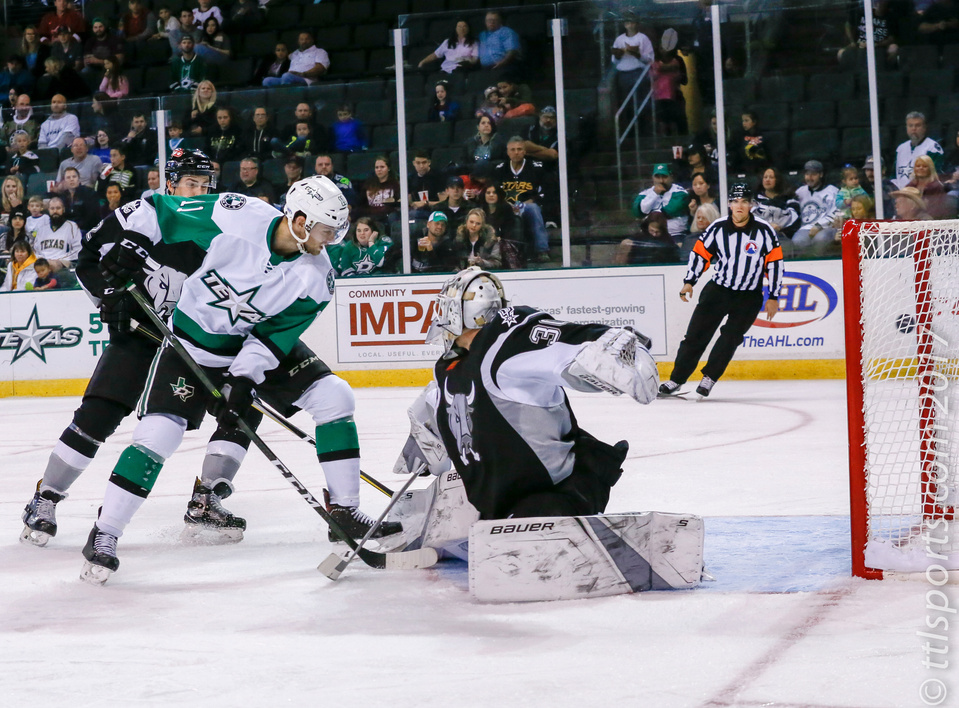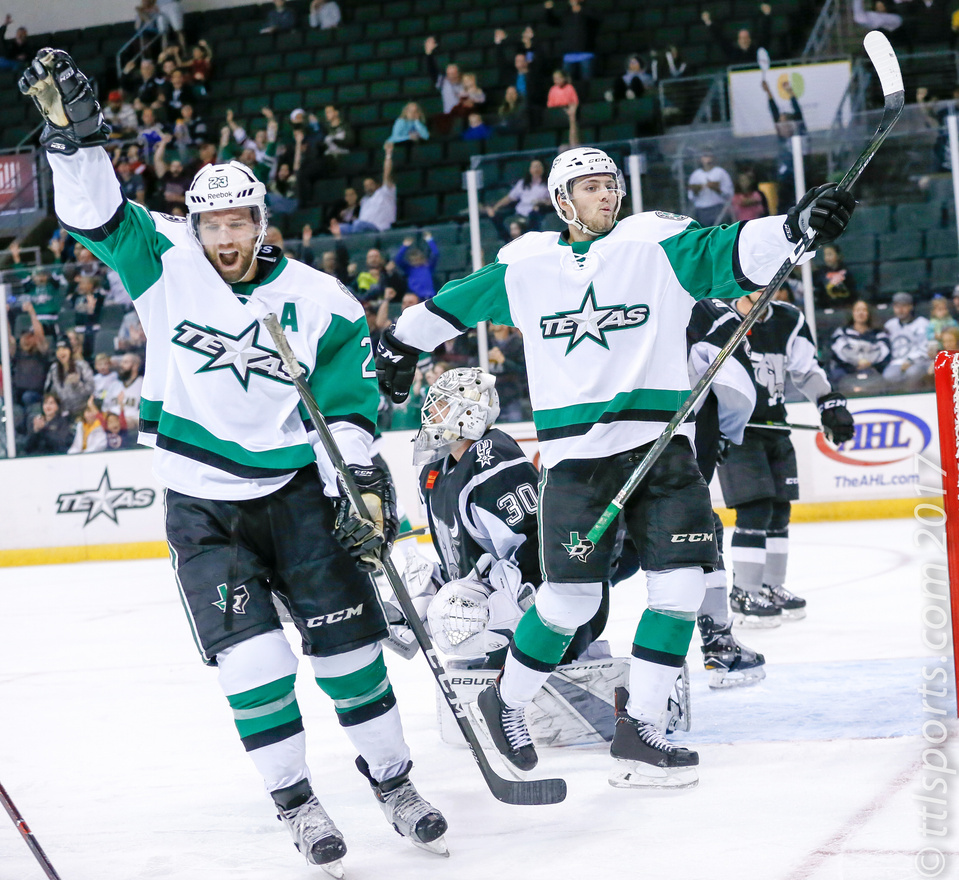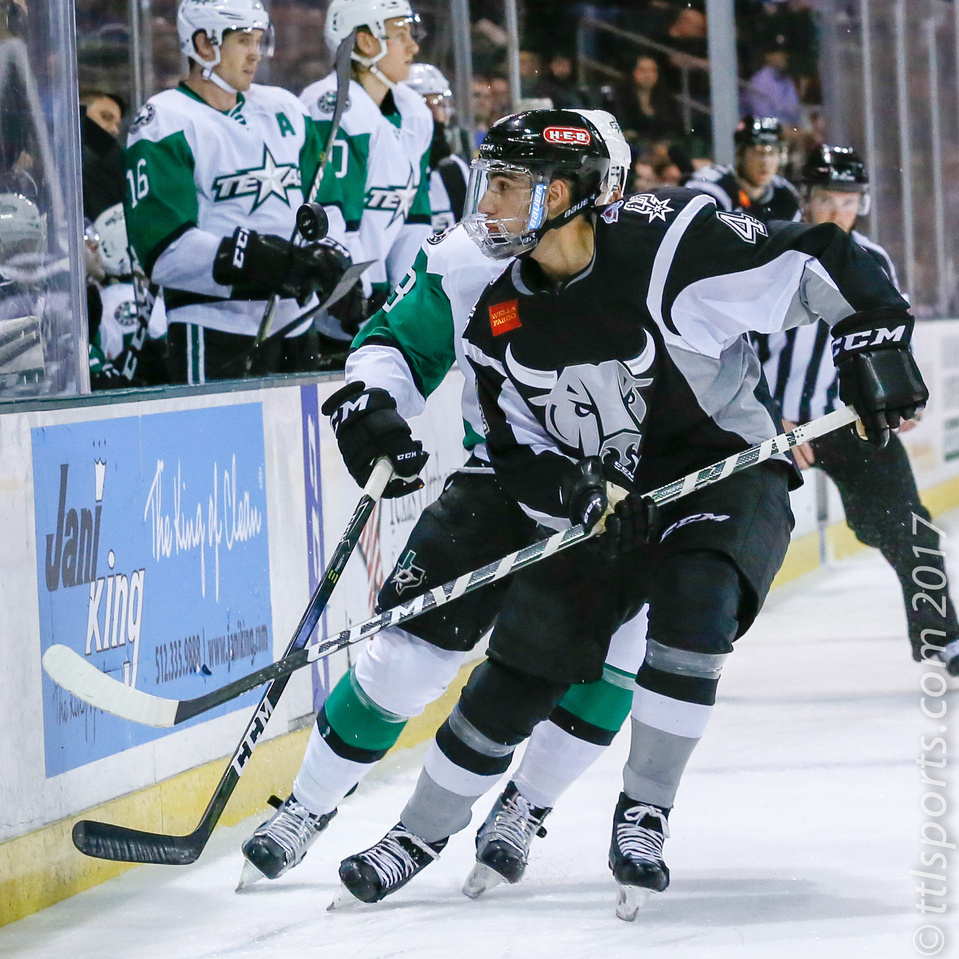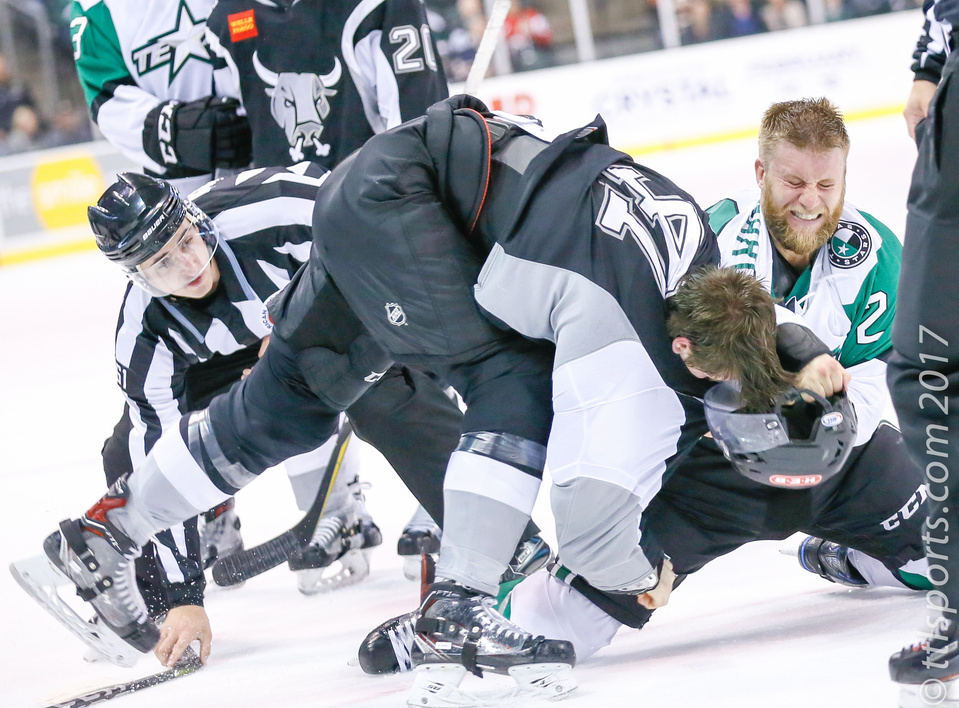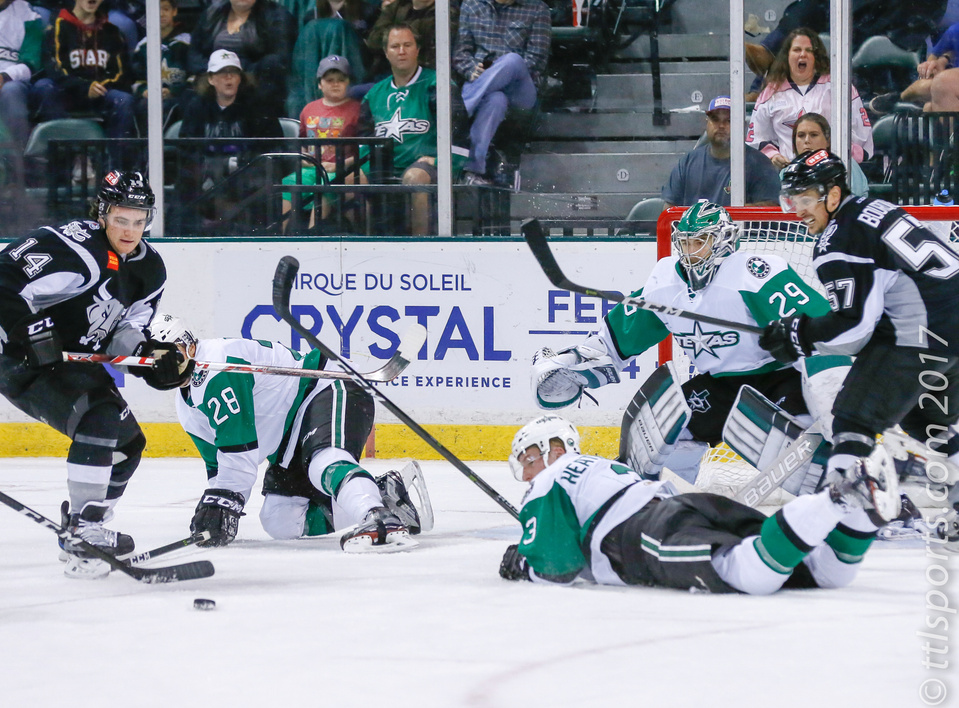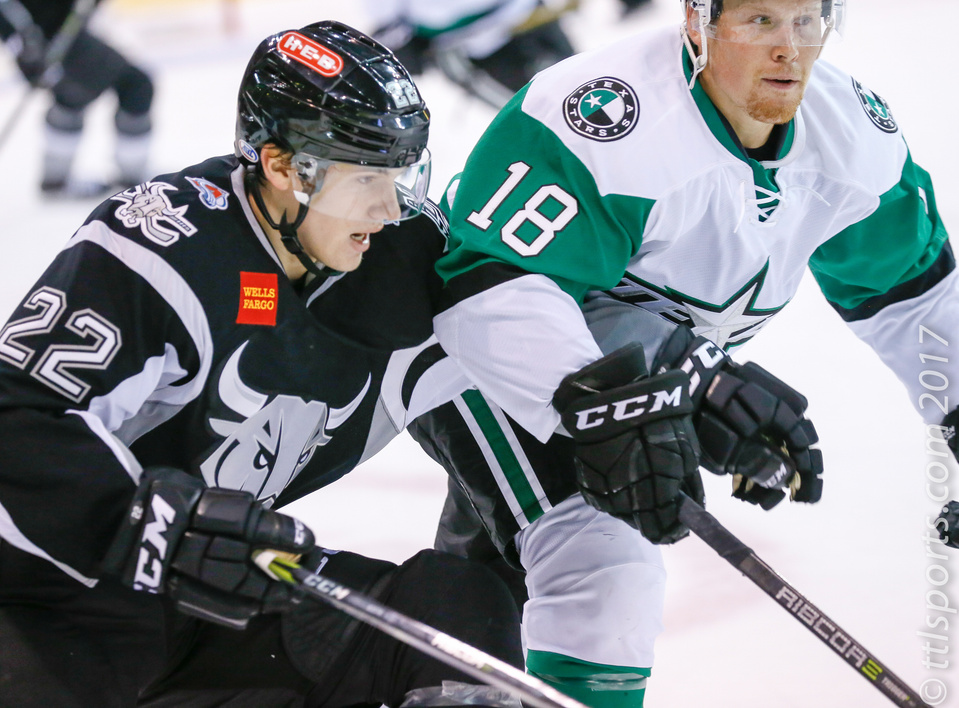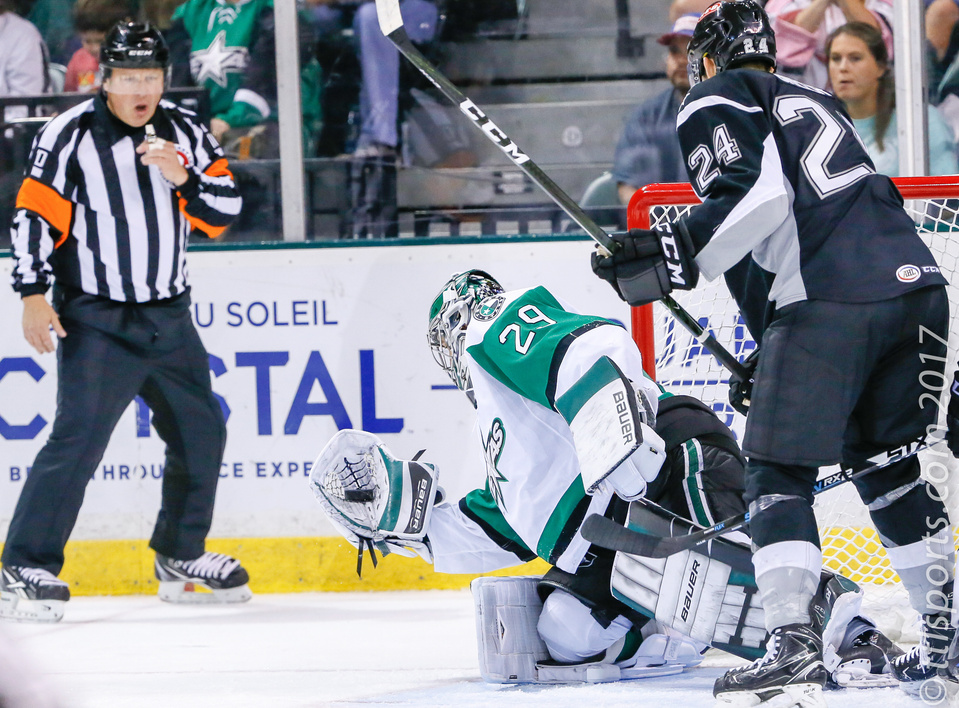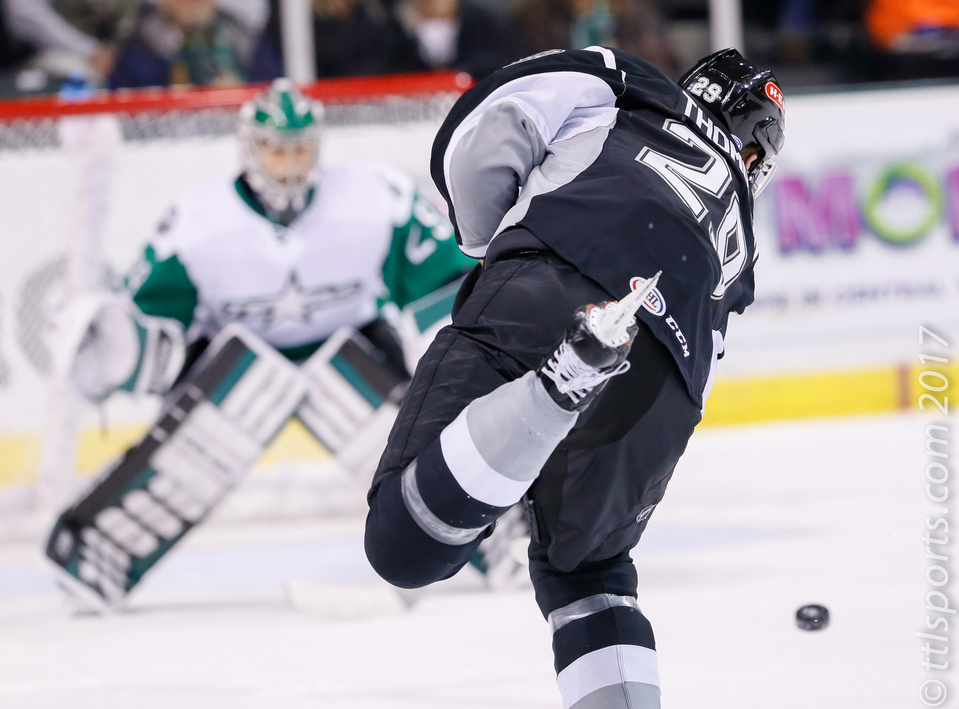 Muhammad Ali perfected the rope-a-dope in the legendary 1974 "Rumble in the Jungle" match-up against George Foreman. Ali beat Foreman in an eighth round knockout. The contest has been called "arguably the greatest sporting event of the 20th century".
Ali won by taking a defensive stance to fend-off incoming blows while looking for opportunities to land strategic counter-punches. And if the opponent lacks mental or physical stamina, their power will decrease and their frustration will increase throughout the contest.
Much was the case on Friday night as the Texas Stars took on the San Antonio Rampage in the HEB Center in Cedar Park. In the first two periods the Stars out-shot the Rampage 28 to 7, yet each team found the back of the net twice.
Curtis McKenzie started the scoring for the Stars at 12:47 in the first period. The Rampage tied
the game less than a minute late on a goal by Tage Thompson. Texas took the lead again at 4:50 of the second period on a score by Jason Dickinson. San Antonio tied the game again on a goal by Mason Geertsen at 13:36 of the period.
Penalties played a dominant role in the second period. The defining point came when Nicholas Meloche was tossed from the game for checking from behind and fighting. Dillon Heatherington immediately retaliated and was tagged with instigating a fight and fighting.
Commenting on the first two periods, Justin Dowling said "We came out of the gates hot, but got into a little penalty trouble." "Got lots of looks. Just one of those things. Puck not going into the net," Dowling continued.
The tables were turned in the third frame, as San Antonio out-shot Texas 14 to 3. However, neither team scored, forcing a five minute overtime period. San Antonio continued to dominate in overtime, out shooting Texas five to two. Again, neither team scored, forcing an overtime shoot-out. San Antonio finally wore Texas down, taking the shoot-out 2 to 1 on goals by Joe Colborne and Rocco Grimaldi. Travis Morin scored for the Stars.
Commenting on San Antonio's play Dowling said "Their goalie played very well. He's been around. Played the NHL. He's an 'All Star' in this league. He's a great goalie.
Andy Nietupski (anietupski@ttlsports.com)