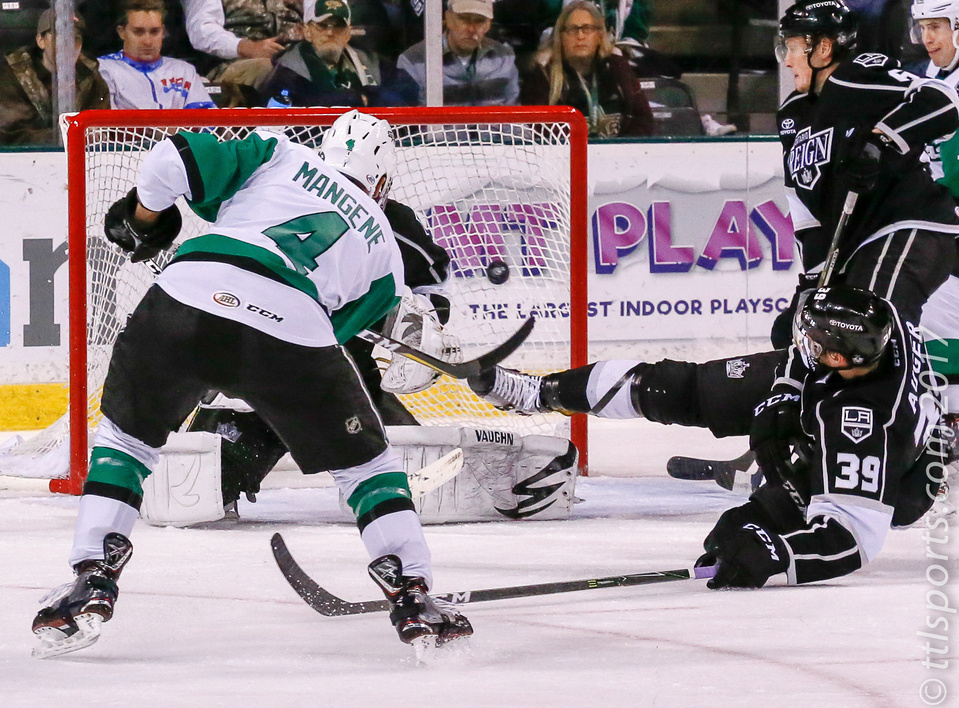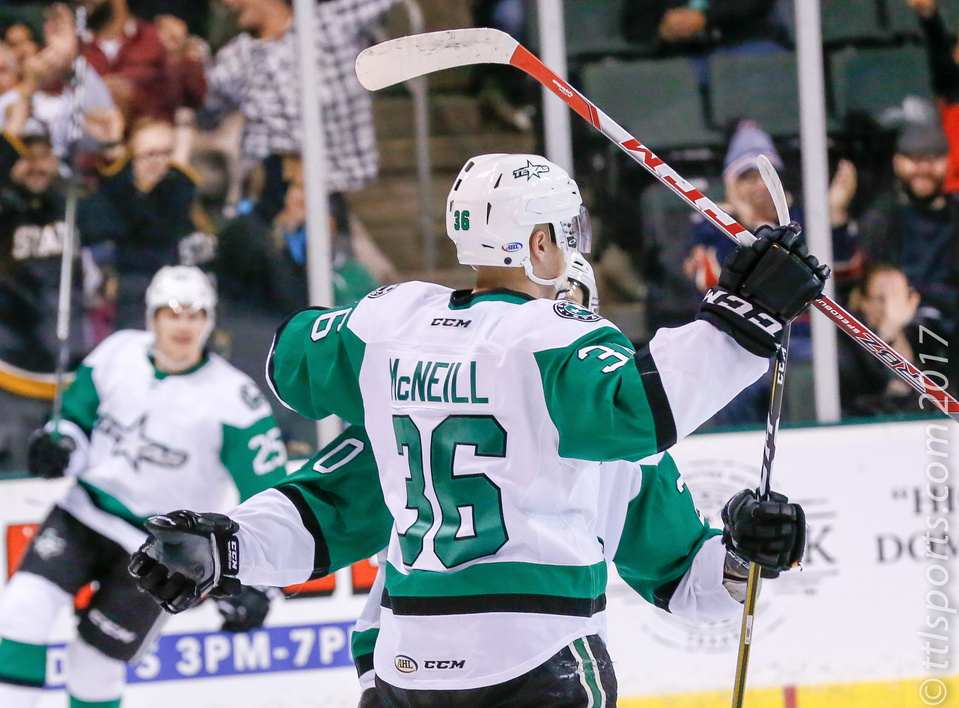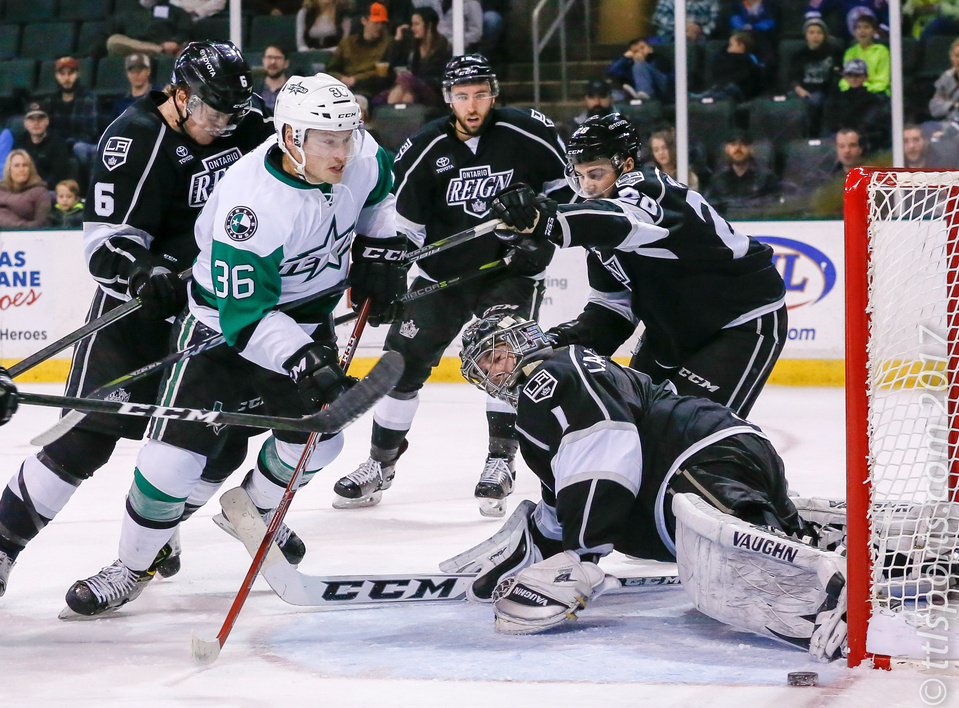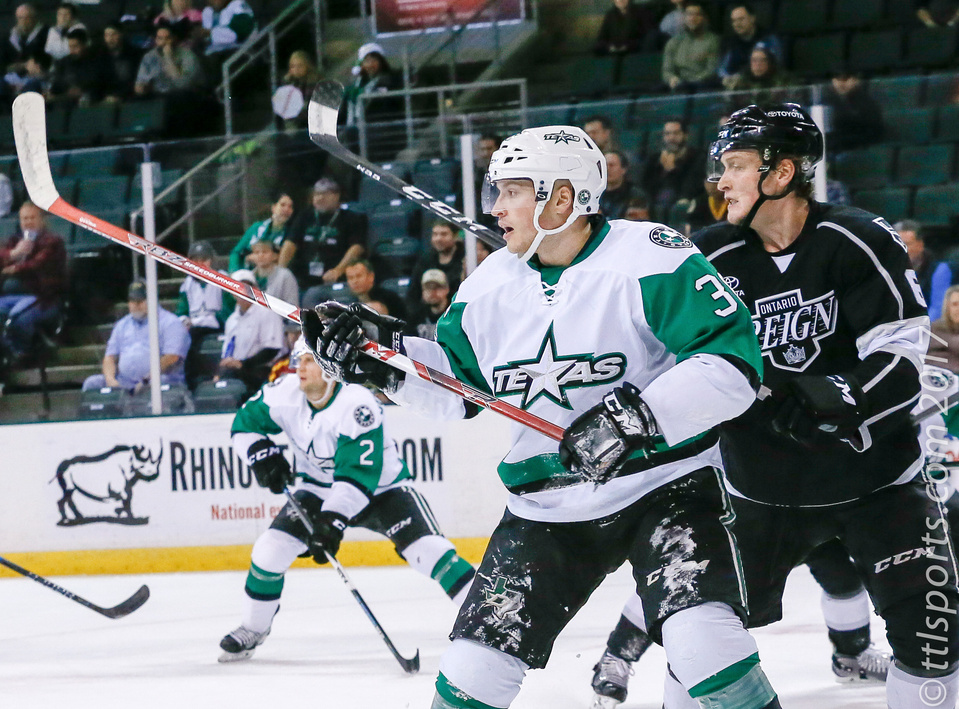 The Texas Stars have won eight of their last ten games, and have steadily risen in the Pacific Division of the AHL West. And tonight the Stars could lay claim to second play if they won their match-up against the Ontario Reign, and if the Stockton Heat lost to the San Diego Gulls.

Mark McNeill of Texas scored the first goal of the evening early in the first period on a power play. Paul LaDue of Ontario evened the scored later in the frame, also on a power play.
The second period also saw an exchange of goals. The first goal was by Curtis McKenzie of
Texas, and the next by Mike Amadio of Ontario.

The final frame was all Ontario. Kevin Gravel scored mid-way through the period on a power play. The Reign added an empty net goal with 30 seconds remaining in the game.
The Stars skated with confidence and composure despite the loss.
Ontario goalie Jack Campbell earned the win, stopping 29 of 31 shots on goal. Campbell's record improved to 7-6-1. Stars' rookie goal tender Landon Bow was assigned the loss, allowing three goals on 28 shots. Bow's record falls to 11-6-0.

Final Score: Ontario Reign 4, Texas Stars 2.