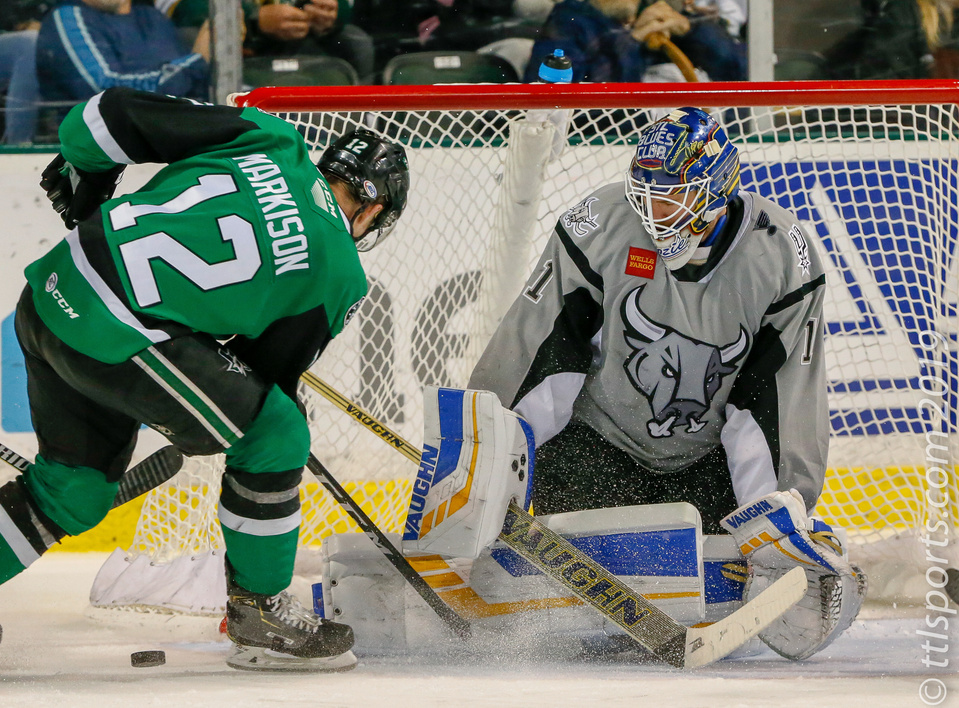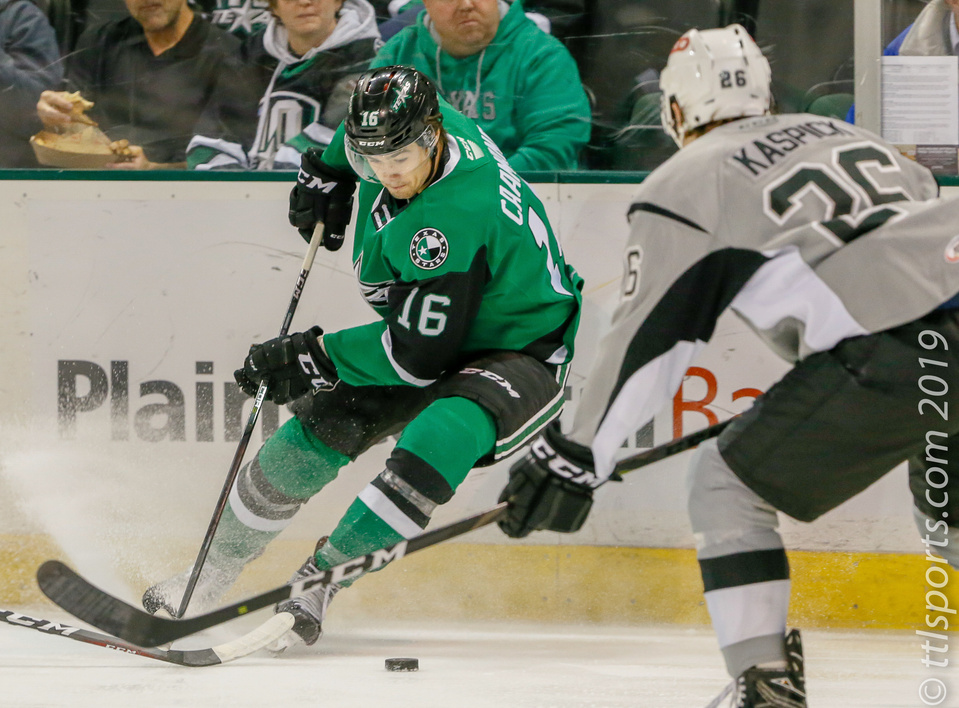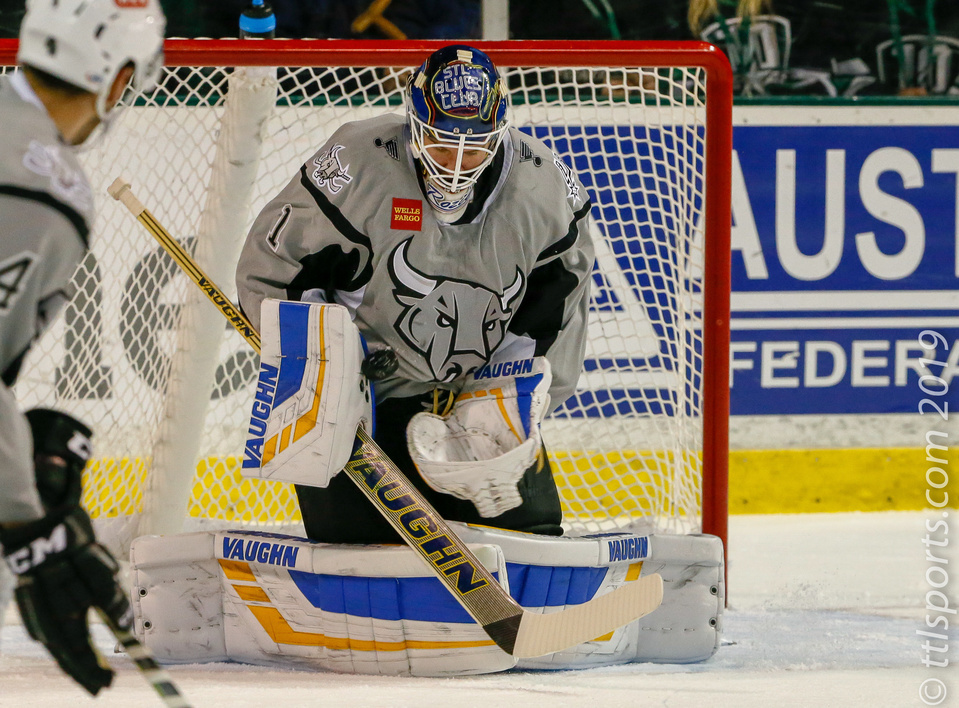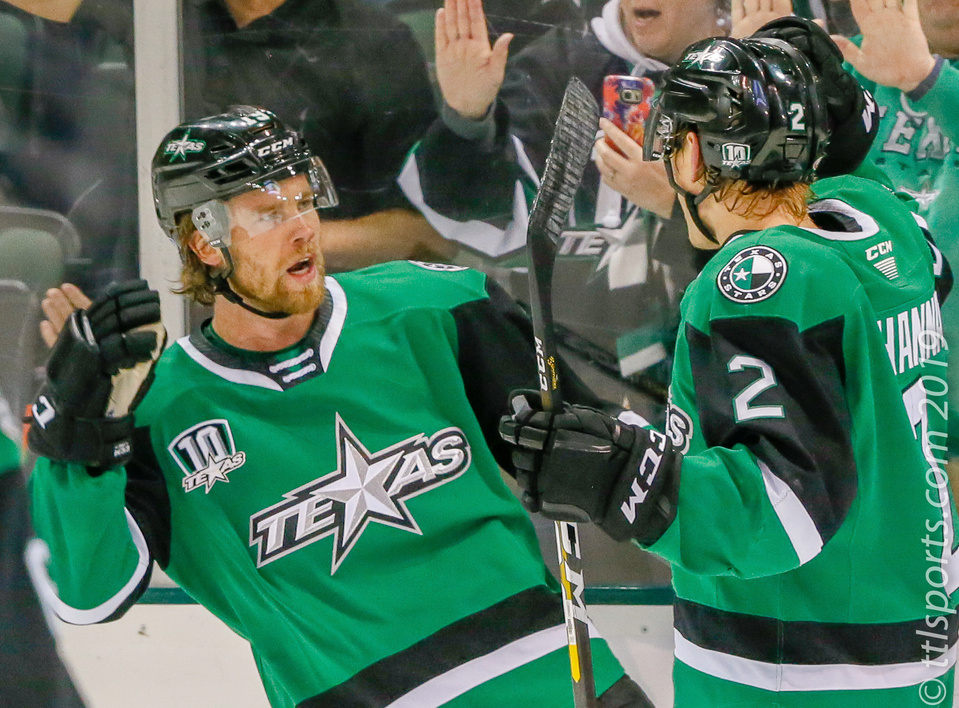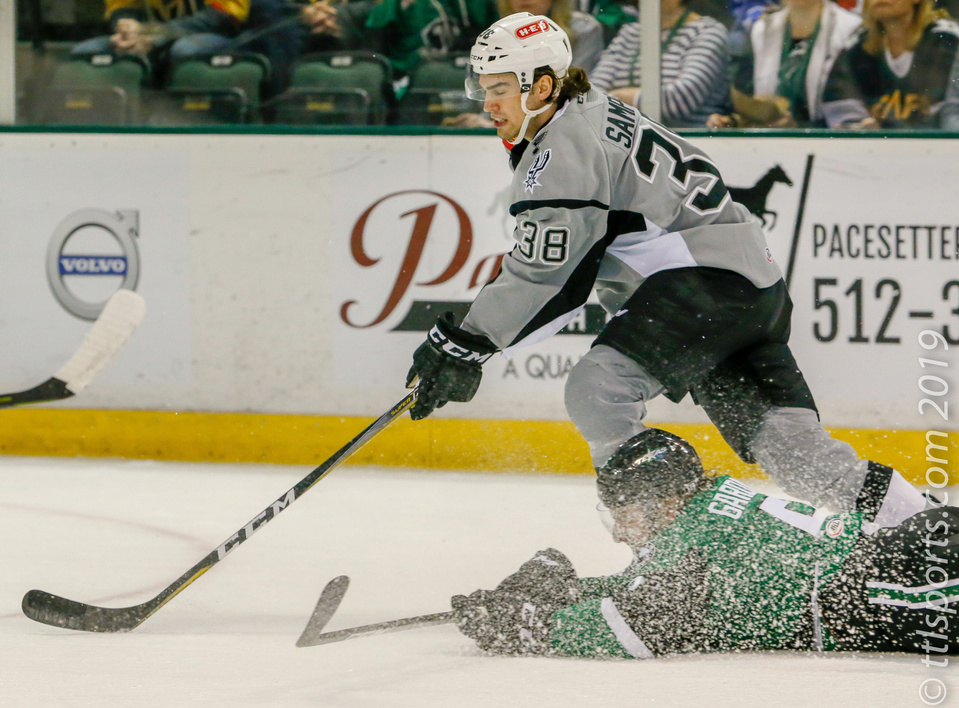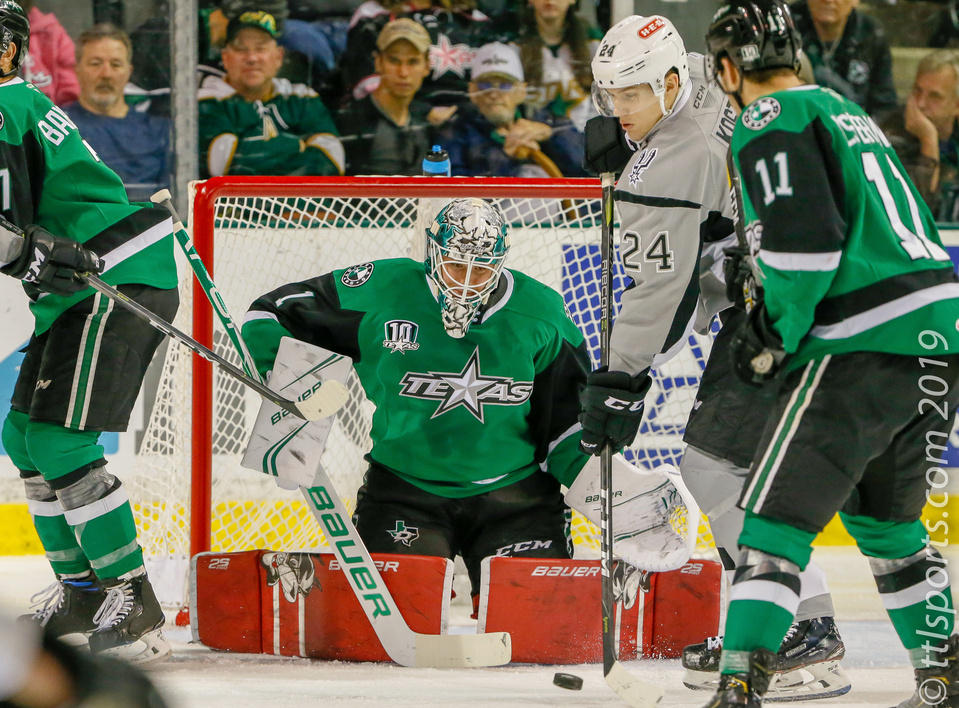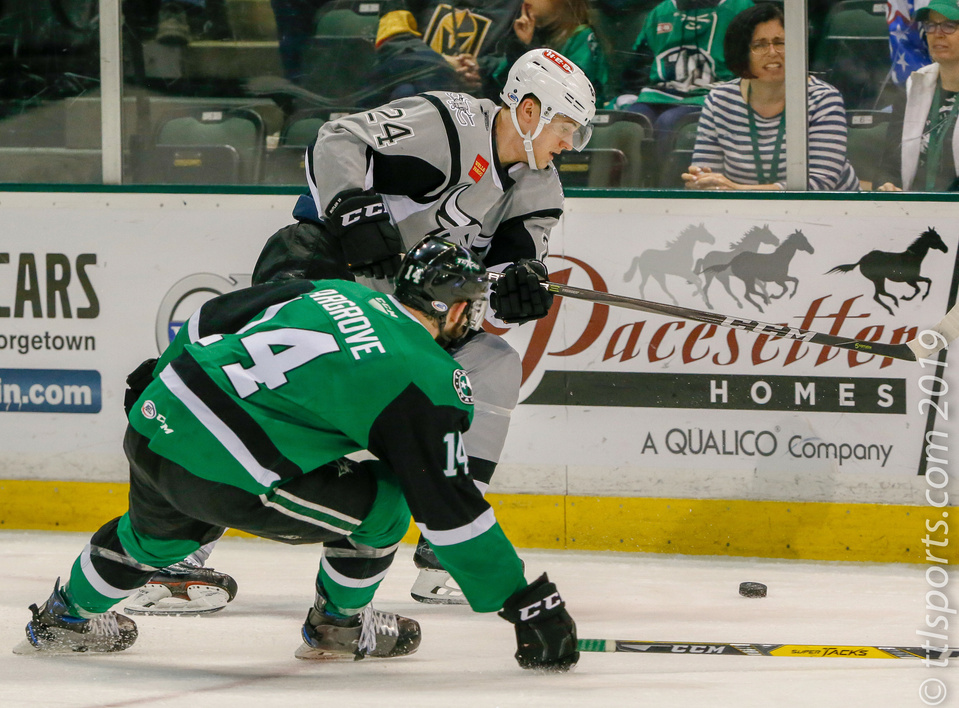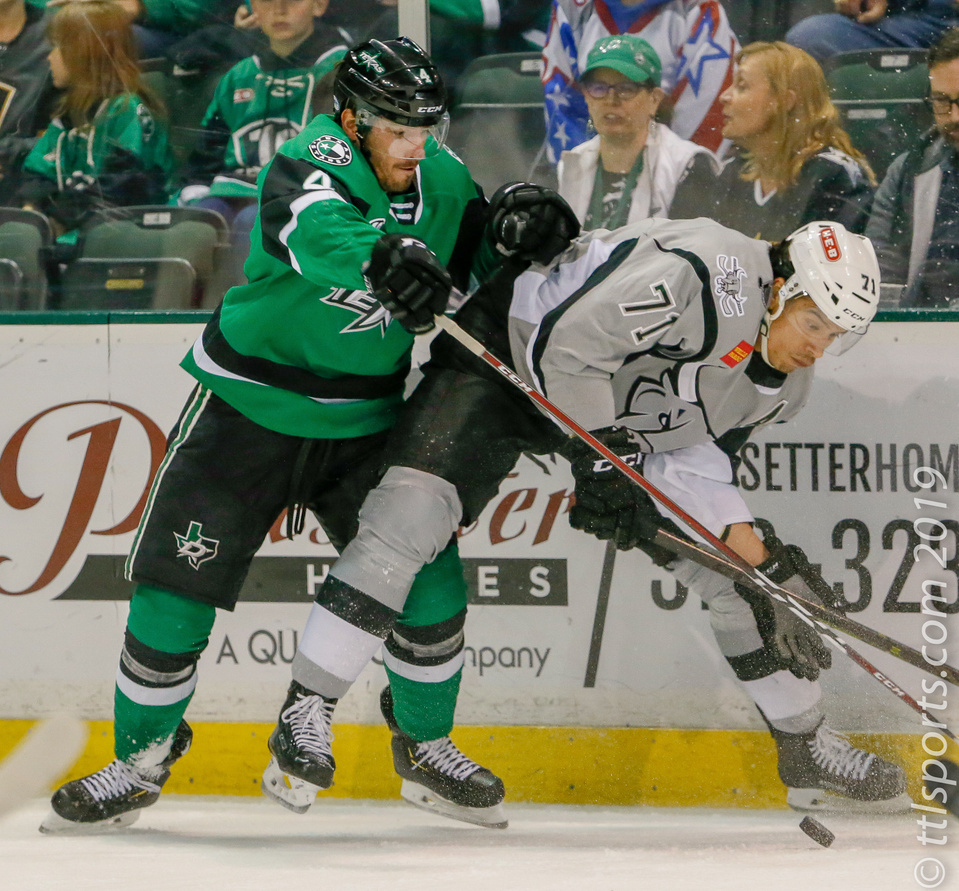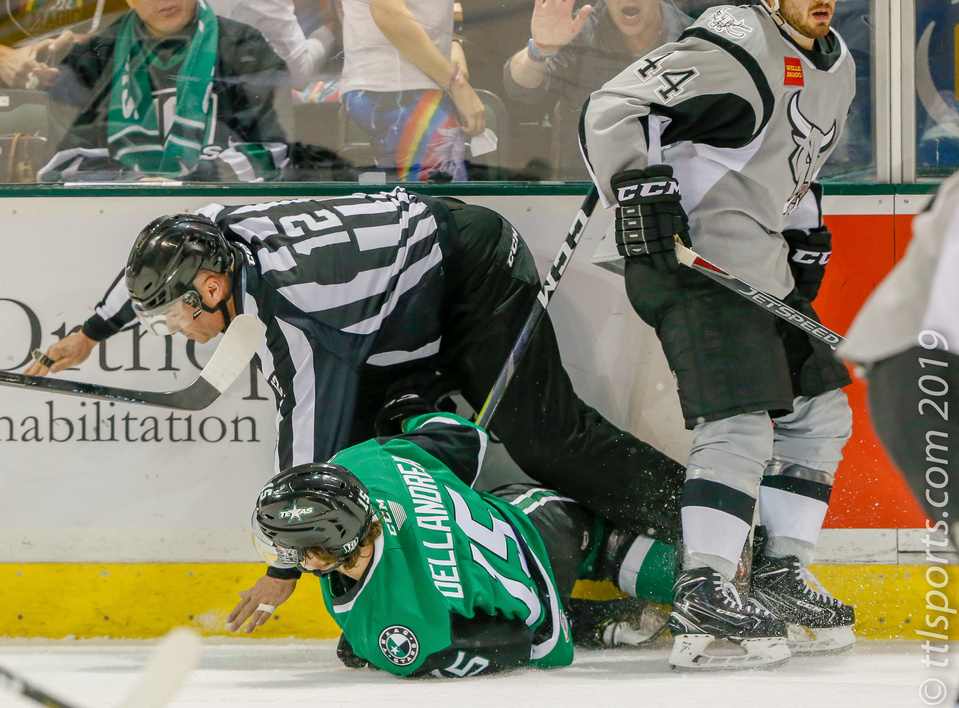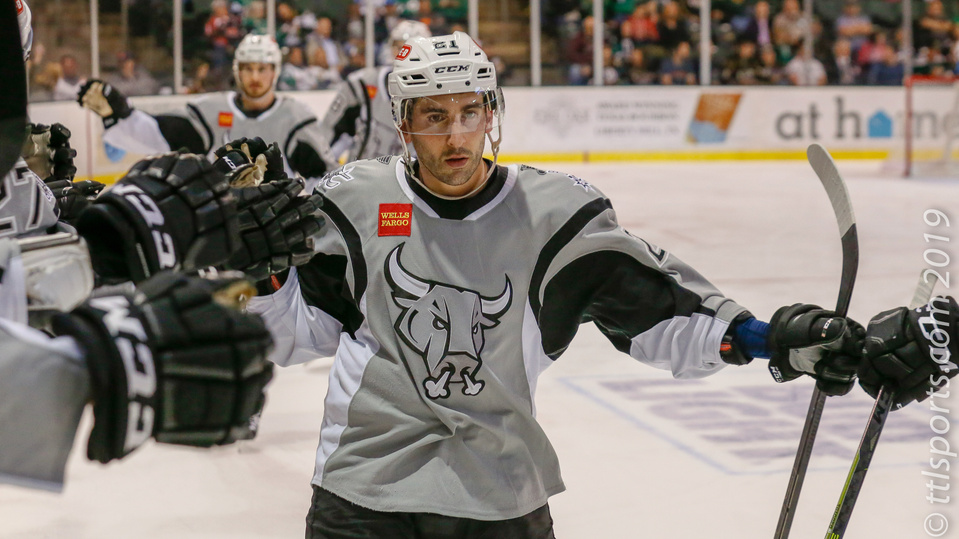 The Texas Stars (36-30-4-4) dropped the first game in a critical three-game against the San Antonio Rampage (30-37-6-1) that closes out the regular season. The Stars a competing the Manitoba Moose and the Iowa Wild for the final playoff position in the Central Division.
San Antonio, however, was playing for self-respect. The Rampage have fallen in 12 of their last 14 outings, and have a dismal 3-7-1-0 record against the Stars. San Antonio was looking to be the spoiler.
Brad McClure opened the scoring for the Stars at 14:04 in the first period. It was ninth goal of the season. The Stars' lead held for five minutes until
Mitch Reinke found the back of the net for the Rampage on a power play.
The Stars reclaimed the lead on a goal by Joel Hanley early in the second period. Rhett Gardner added to the Stars lead with his third goal of the season. Texas led 3-1 in the second period.
The remainder of the game was all San Antonio, as the Rampage scored three unanswered goals to win 5-3.
Stars goaltender Jake Oettinger was assigned the loss. Oettinger made 15 save against 19 shots and his record fell to 2-1-1.
Goalkeeper Jared Coreau of the Rampage earned the win, making 31 saves on 34 shots and improved his record to 14-19-9.
The Stars blistered #1 Jared Coreau with 14 shots on goal to only 3 shots by San Antonio in the first period. "I thought it was a tale of two different teams tonight. Played decently in the first half and then just fell apart in the second," said Stars head coach Derek Laxdal.
"We got down 3-1 at the start of the second and I though the demeanor changed as a group. Thought it was going to be an easy night with the shots and the score." Recapping the game, Laxdal said. "We pressed in the third but just couldn't generate."