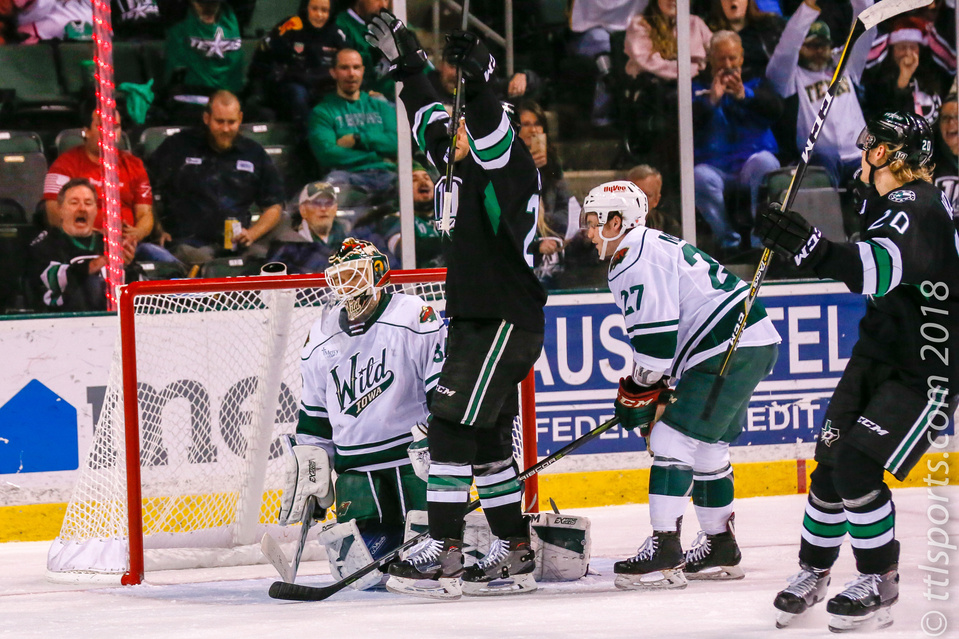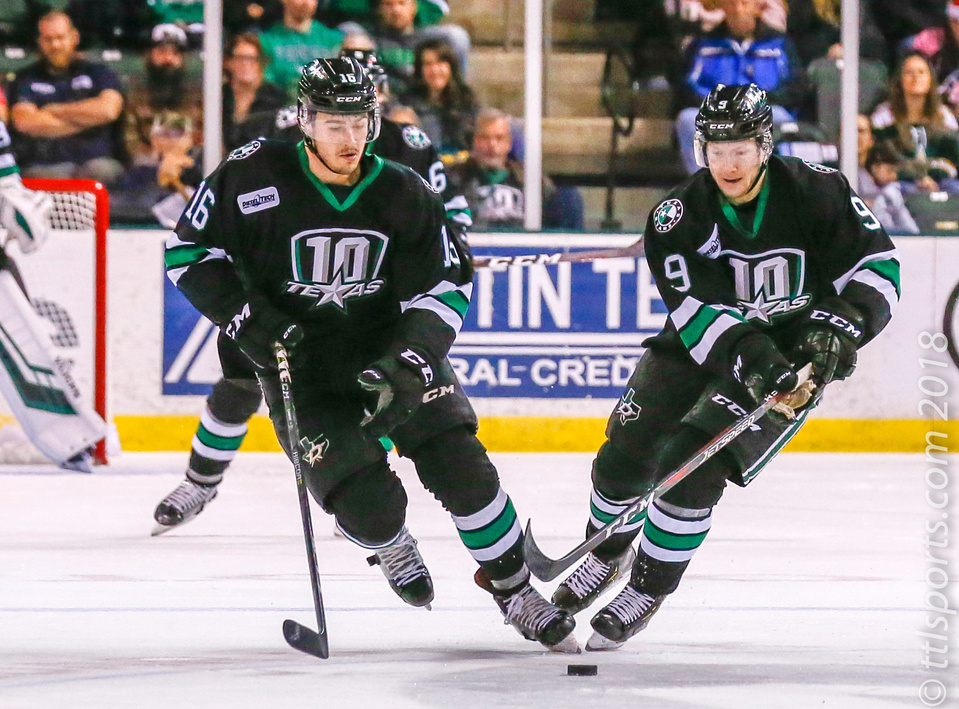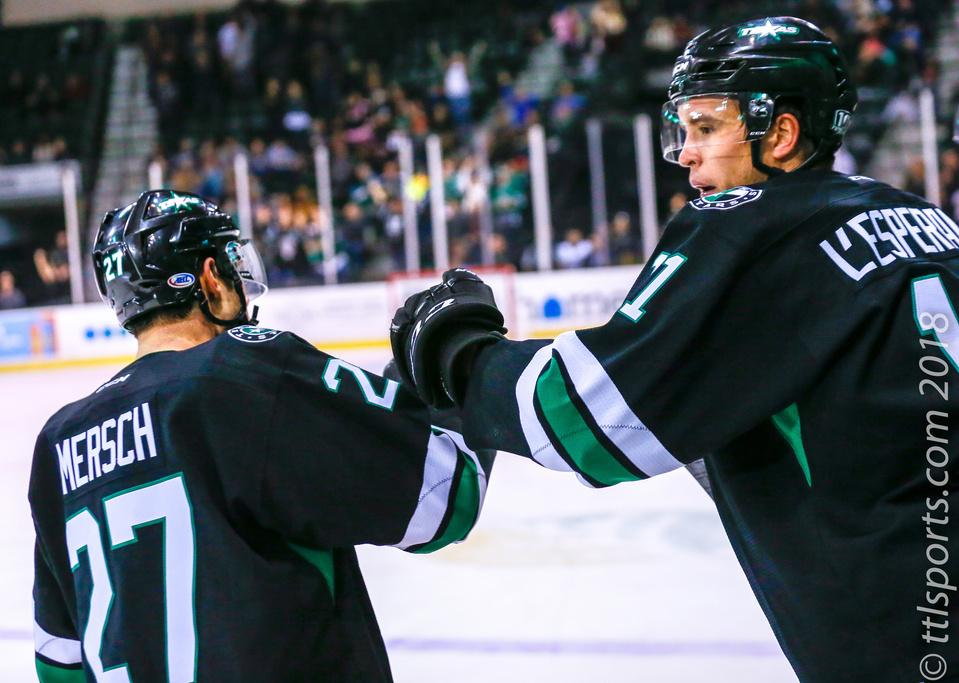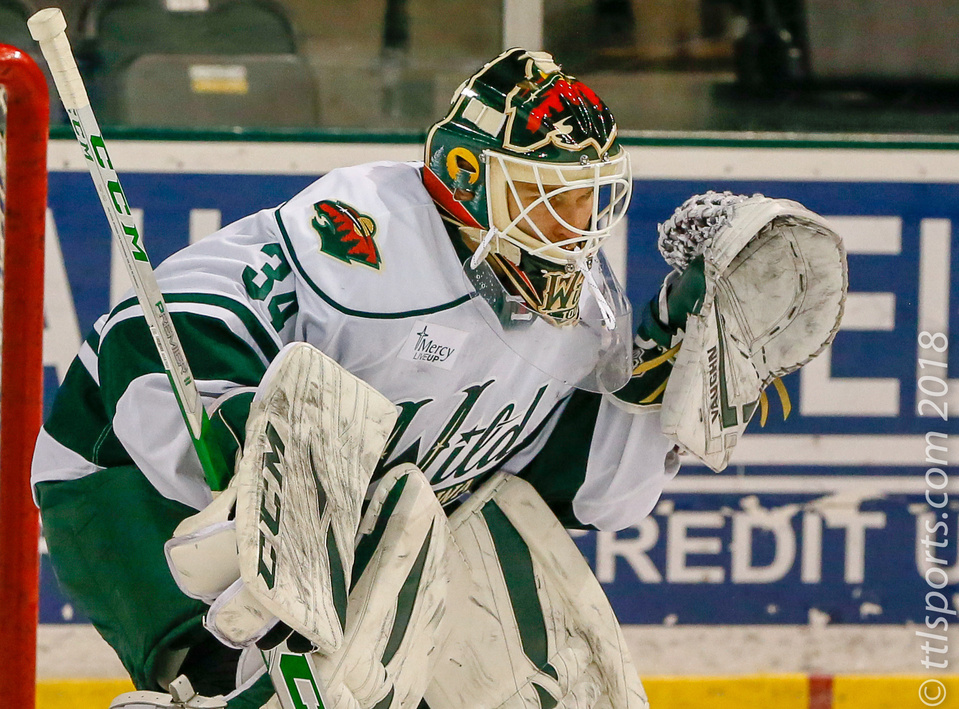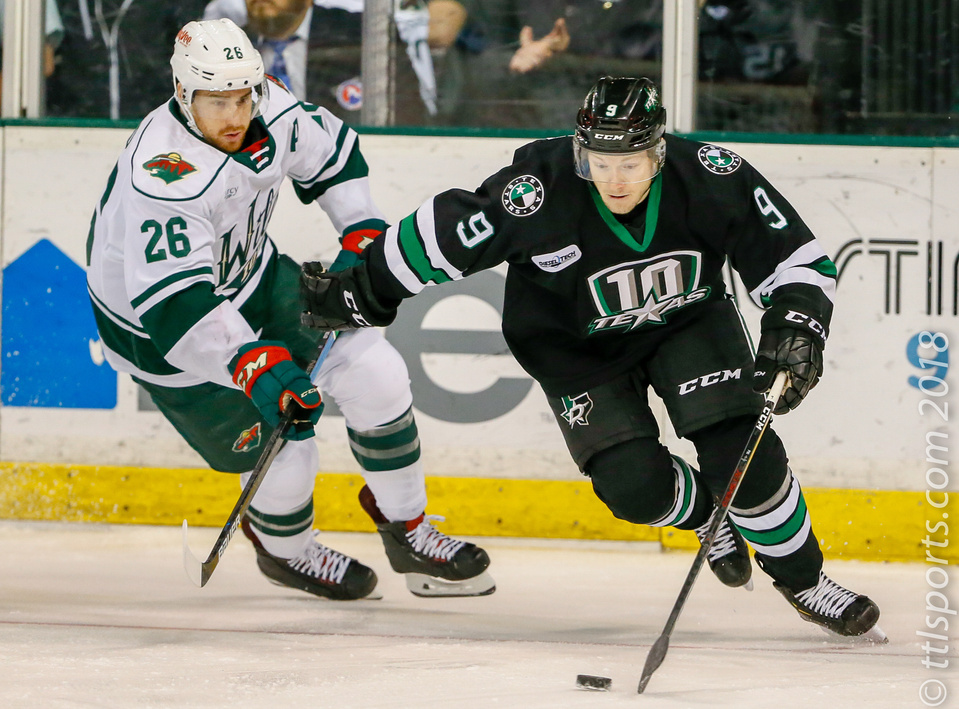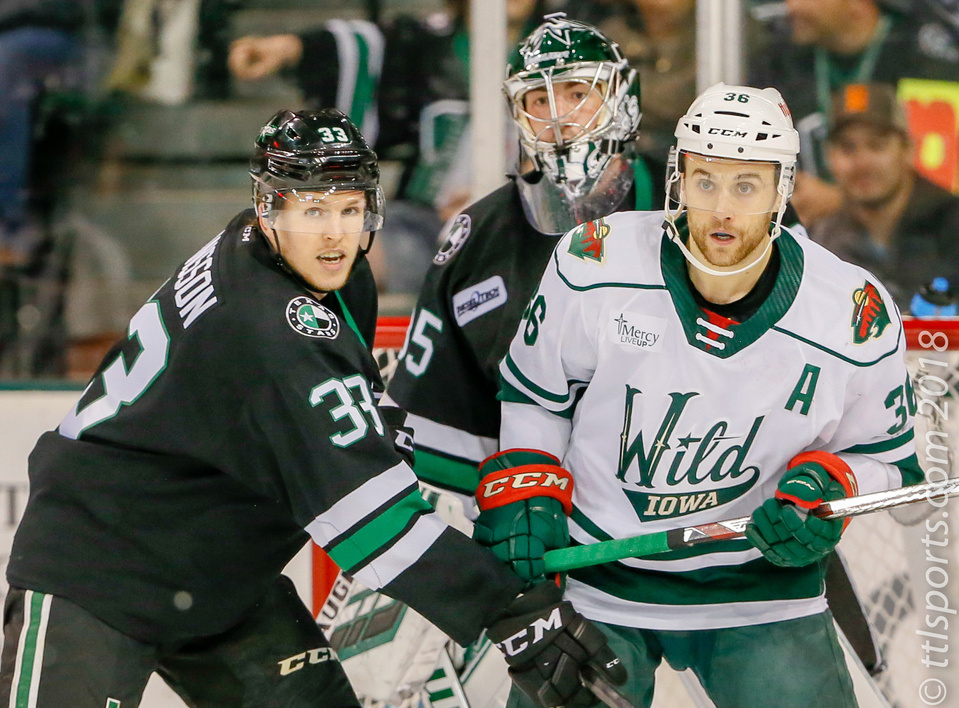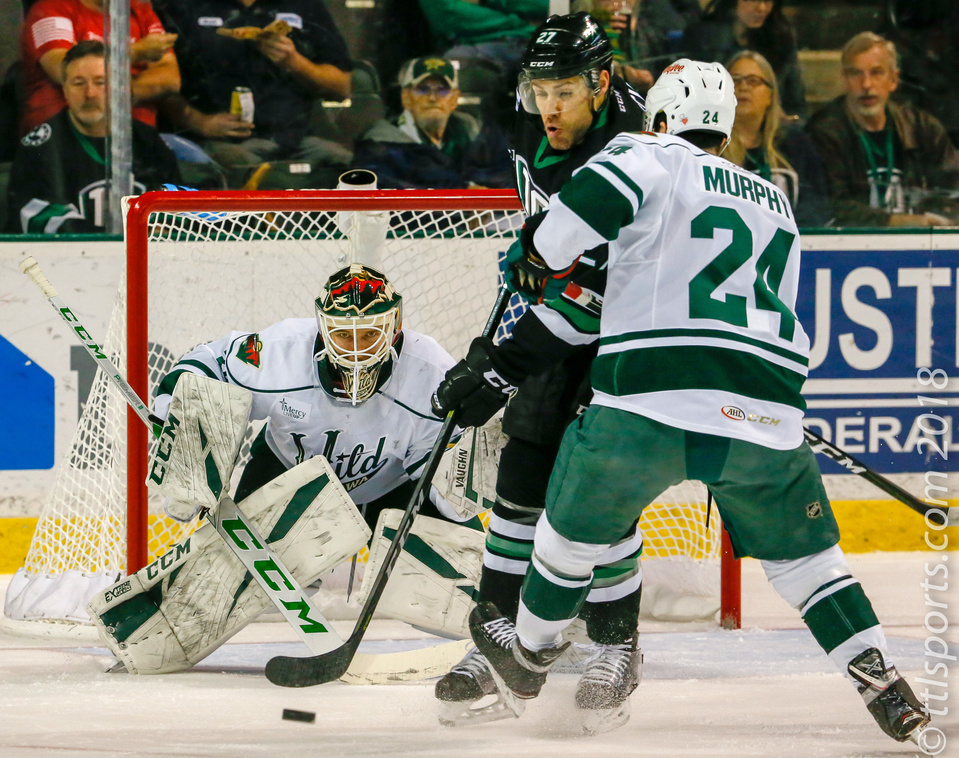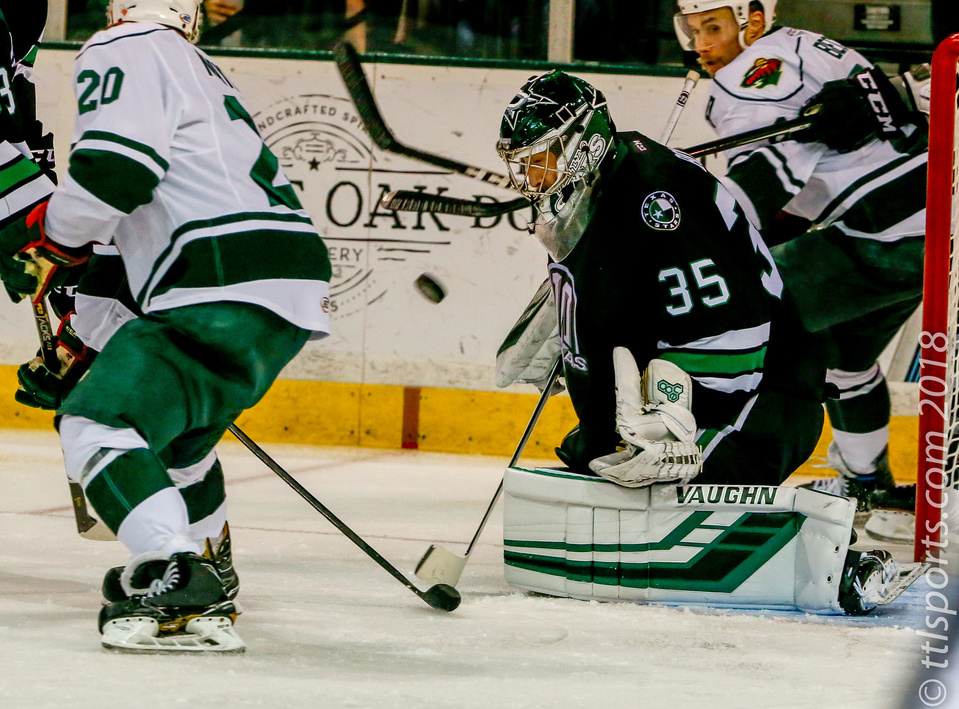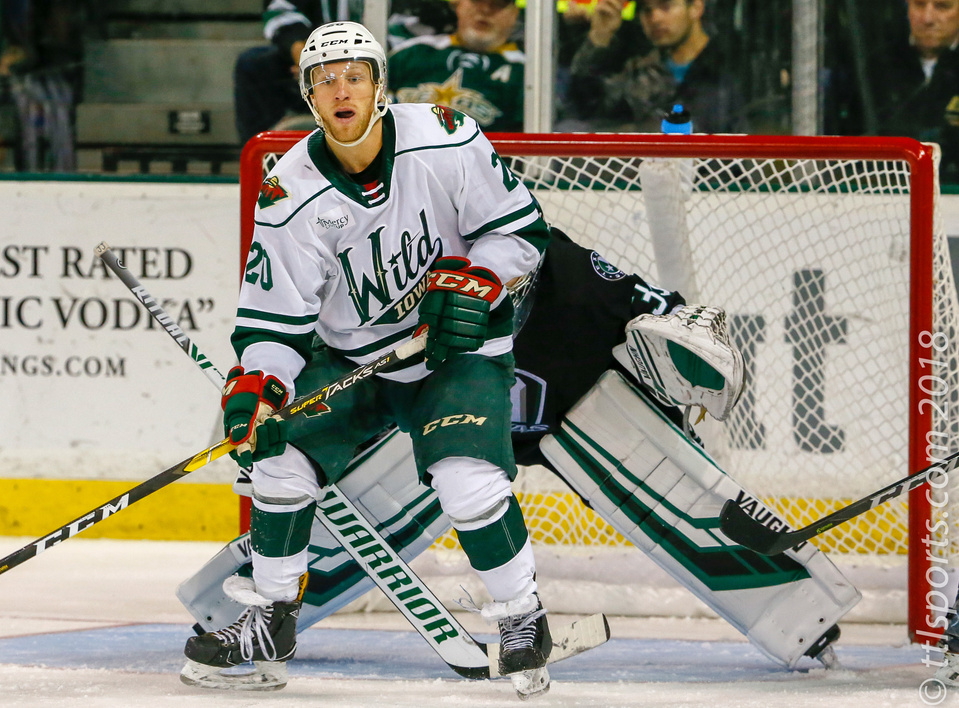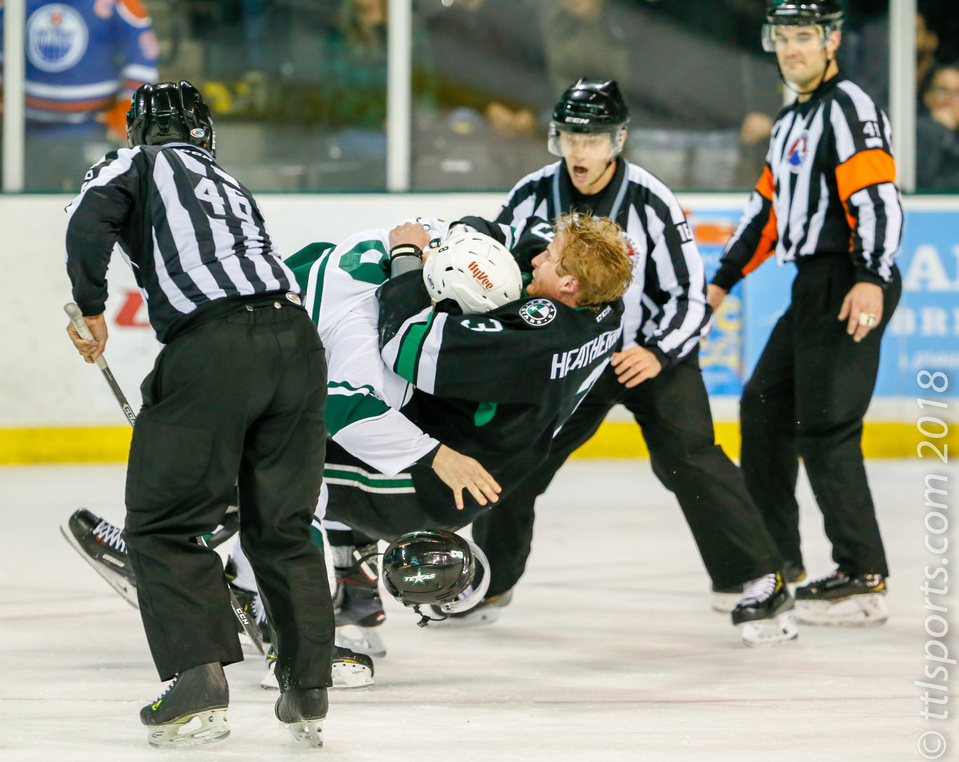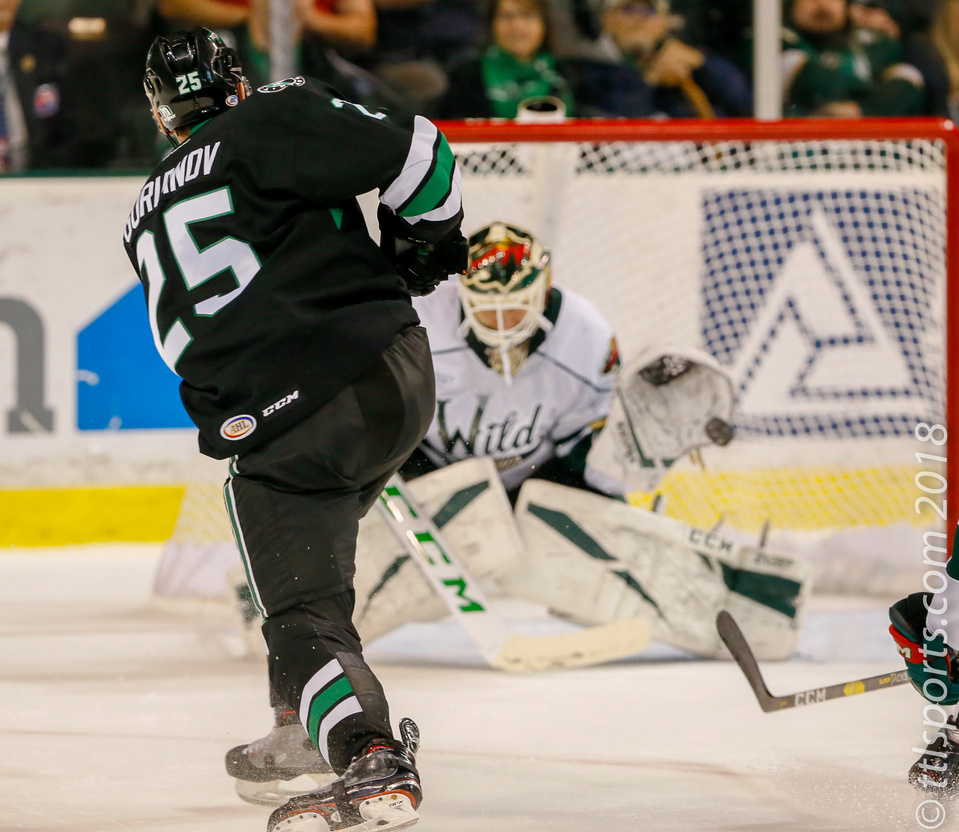 The Texas Stars (13-9-1-1) looked extremely impressive as they defeated the first place Iowa Wild (14-5-4-2), 6-3. It was the team's fourth win in a row.
"It's a big win," said Texas Stars Head Coach Derek Laxdal, "they got a good hockey club, they got good speed; they got some high end skill."
Most of the first period looked like a power play going against the Stars. Iowa's Gerry Fitzgerald found the back of the net barely 2 minutes into the contest. But Michael Mersch of Texas evened the score at 14:52 in the period.
"We were kind of chasing our tails in the first period," said Laxdal, "It took us about 10 minutes to find our legs and find our game."
Colton Beck of the Wild regained the lead early in the second frame. But Erik Condra scored for the Stars midway through the period to tie the game.
The goal extended Condra's scoring streak to 11 games to tie a franchise record set by matt Fraiser in the 2012-2013 season.
Colin Markison's goal late in the second period gave Texas 3-2 lead going into the break.
The Star made exceptional good use of the power play, converting on 2 of the 4 opportunities. Adam Mascherin scored on a power play early in the final frame, followed by Mersch, giving the Stars a 5-2 advantage. It was Mersch's second goal of the evening.
The Wild tighten the game when Dmitry Sokolov scored on a power play. Iowa capitalized on 1 of their 5 opportunities. But Erik Condra found an empty net, his second goal of the evening, to seal the victory.
Landon Bow (10-5-2) earned the victory for the Texas, making 25 saves on 28 shots. Kaapo Kahkonen (6-4-4) was assigned the loss for Iowa, allowing 5 goals on 29 shots.