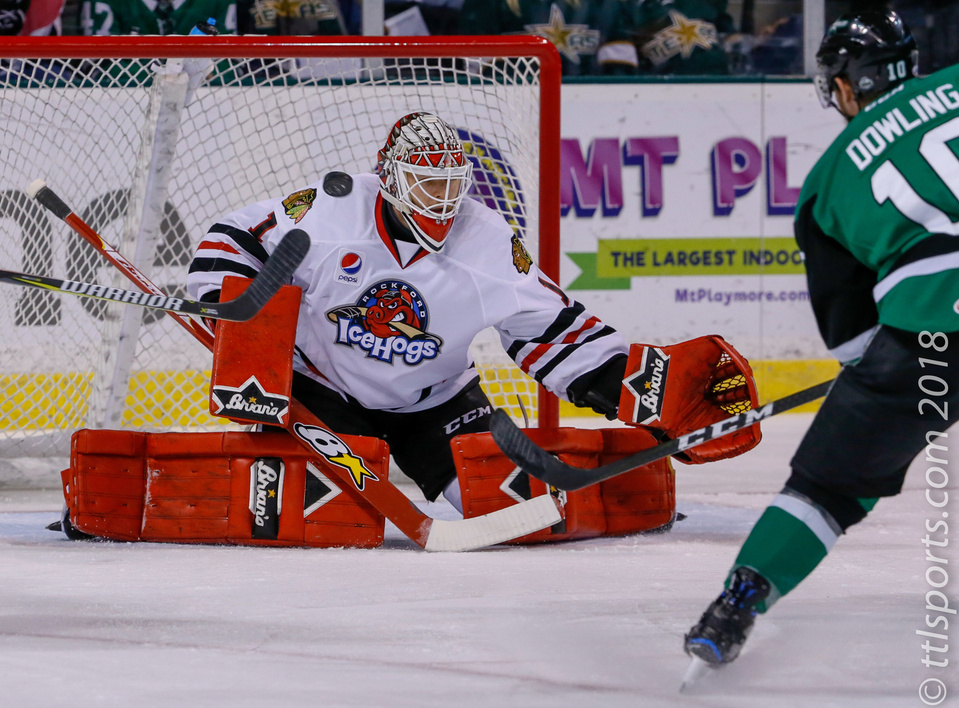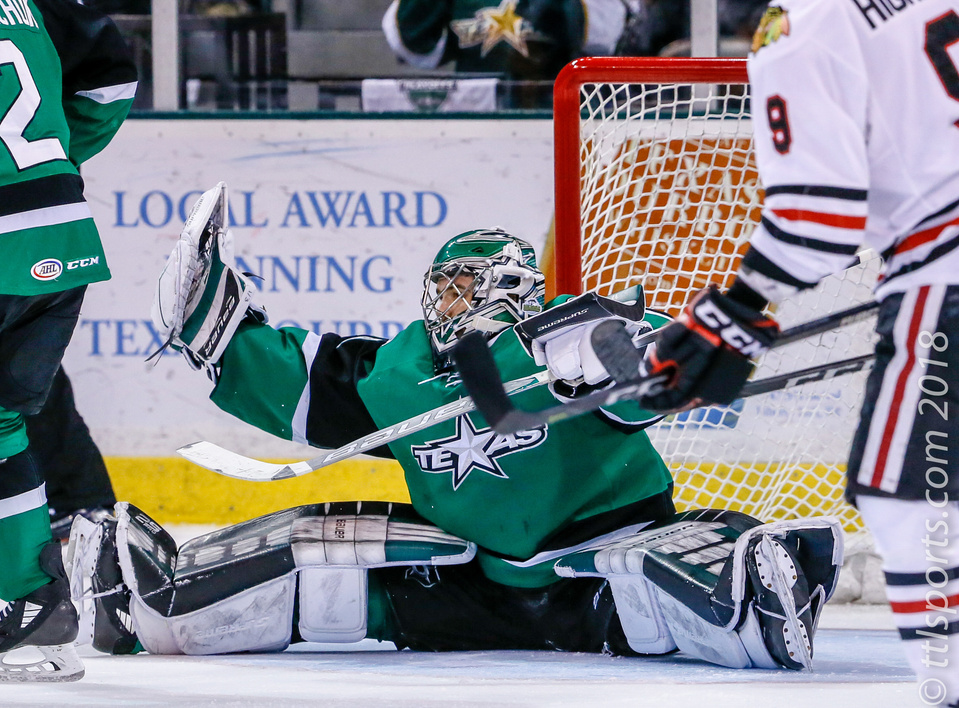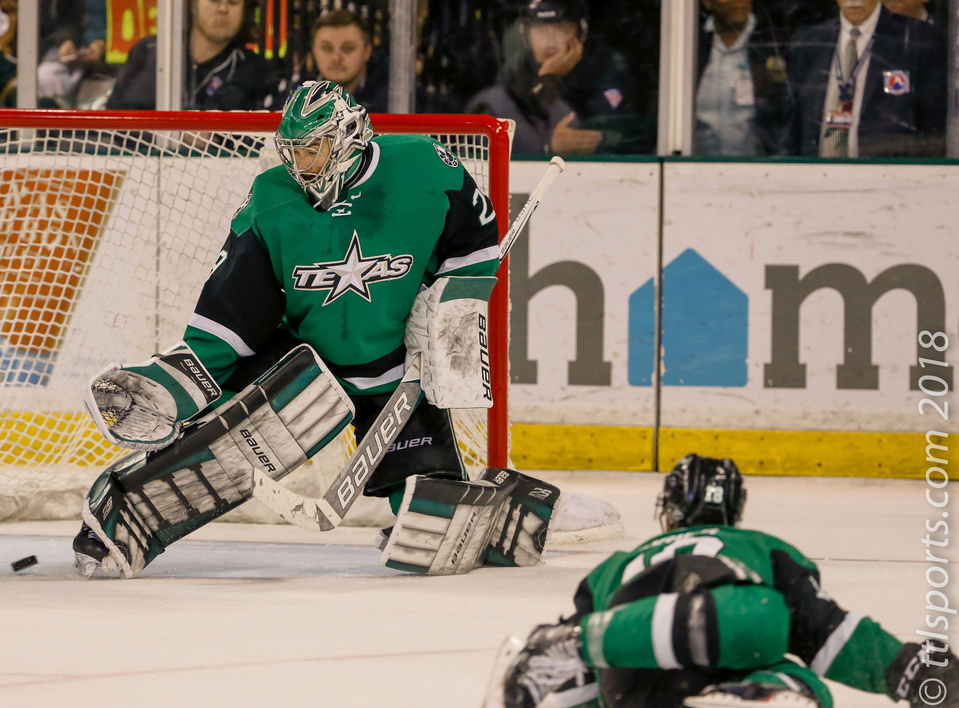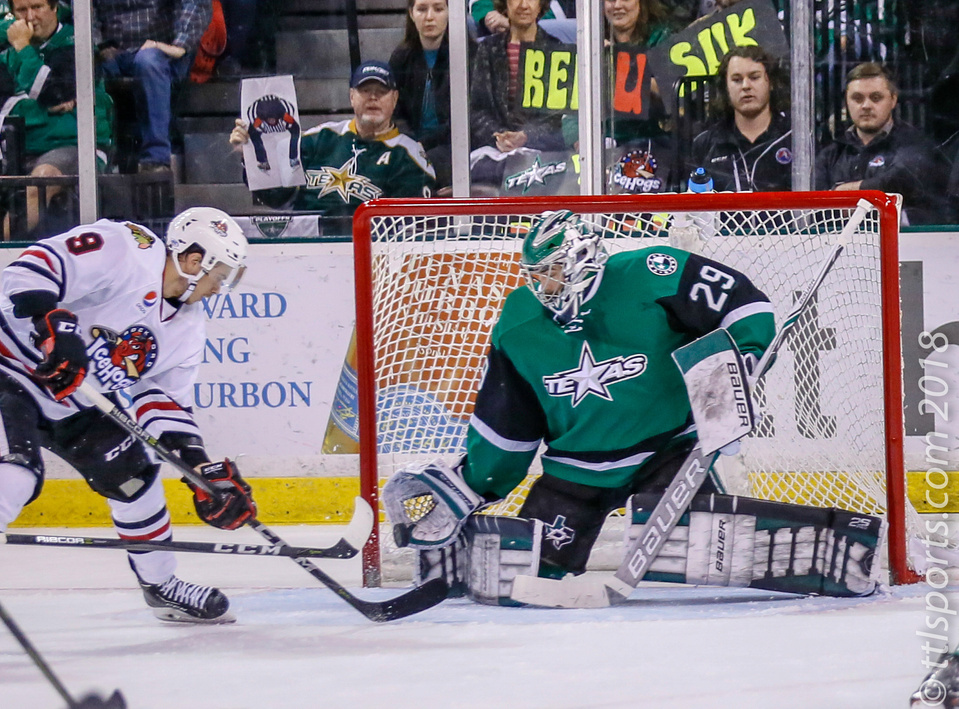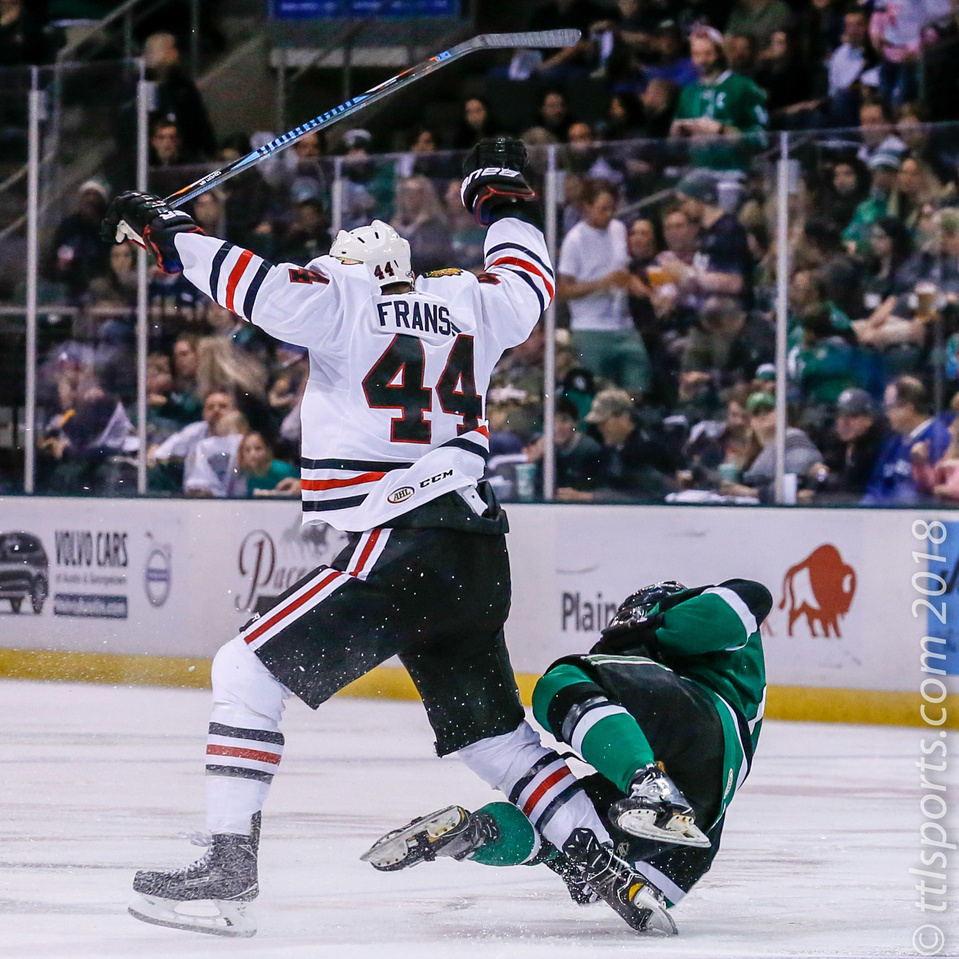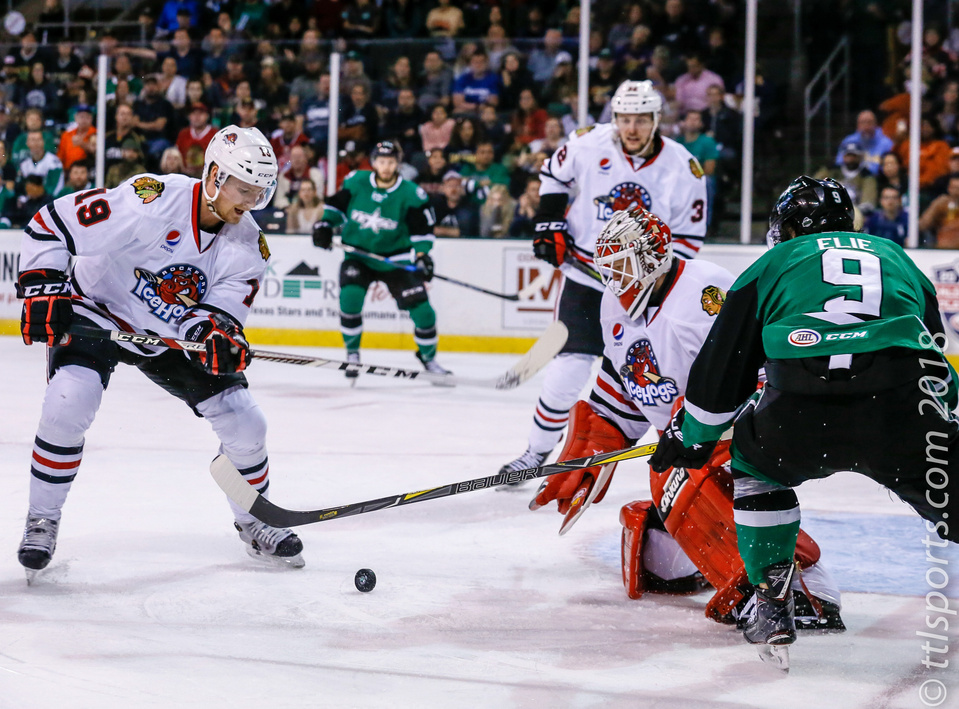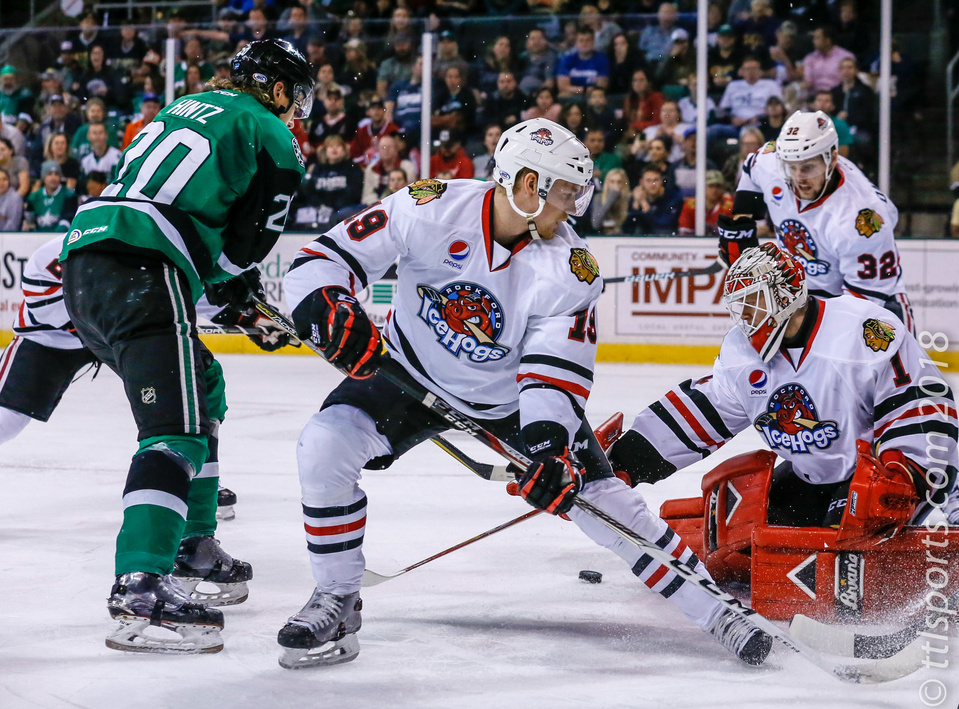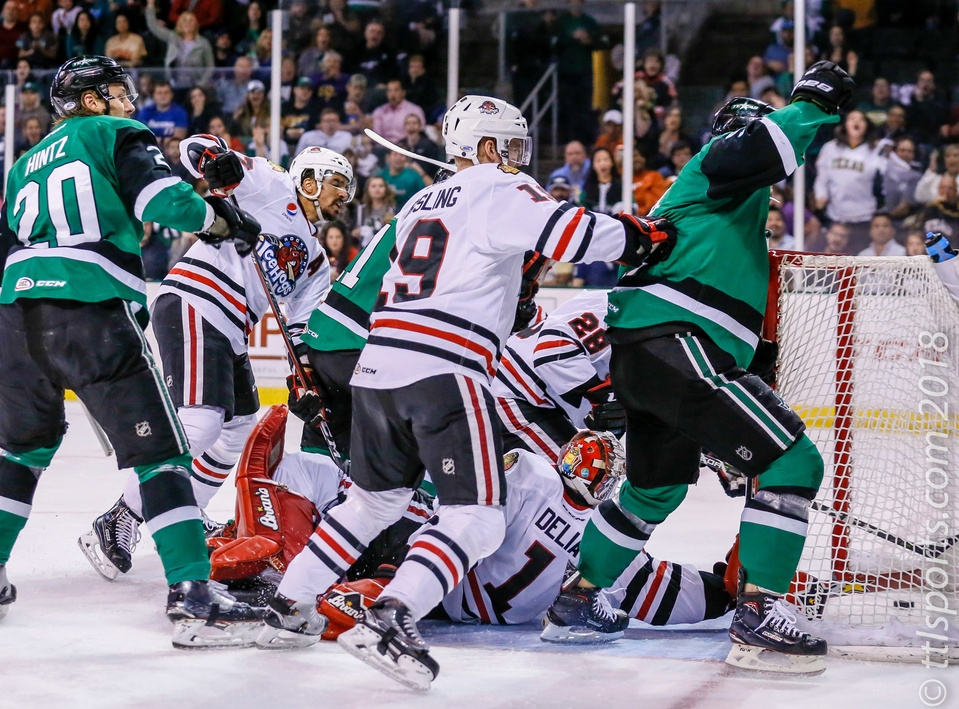 The Texas Stars (7-2) took on the undefeated Rockford IceHogs (7-0) in game one of the Western Conference Championship. The winner of this best of seven game series will advance to the AHL Calder Cup Championship.
Texas played a cautious first period, making only seven shots on goal; however, two shots found the back of the net. The first Texas goal came at 4:22 by Curtis McKenzie, and the second by Roope Hintz at 12:37. Rockford's Chris DiDomenico scored at 11:19 on a power play. The Stars took a 2-1 lead into the locker room at the end of the first period.
The second period saw both teams trade goals. Rockford's DiDomenico got his second goal of the evening to tie the game at 4:35. Remi Elie of the Stars scored what would be the game winning goal at 8:37 on a power play. Texas led 3-2 at the end of the second period.
Texas put the game on ice at 7:18 of the third period on a goal by Sheldon Dries. Final score: Texas 4, Rockford 2.
Mike McKenna was nearly flawless between the posts, making 31 saves on 33 shots on goal. With the win, McKenna's playoff record improved to 8-2-0-0, allowing a scant 1.65 goals per game and a 95.2% save ratio.
The loss was assigned to Collin Delia, allowing four goals on 24 shots. Delia's playoff record fell to 7-1-0-0, with 1.64 goal per game and a save percentage of 94.8%.