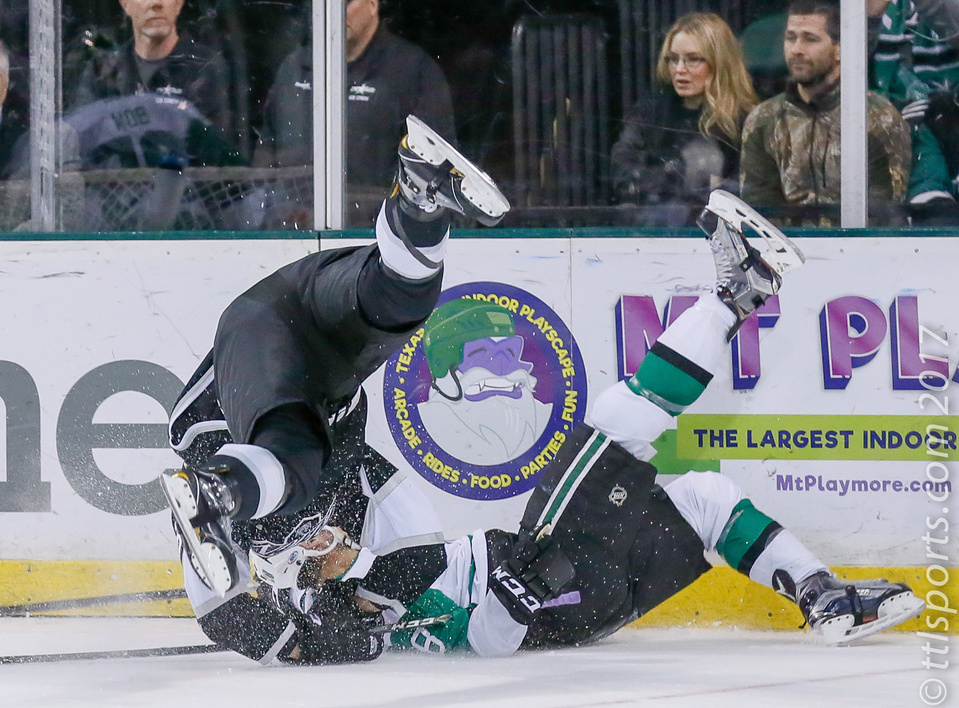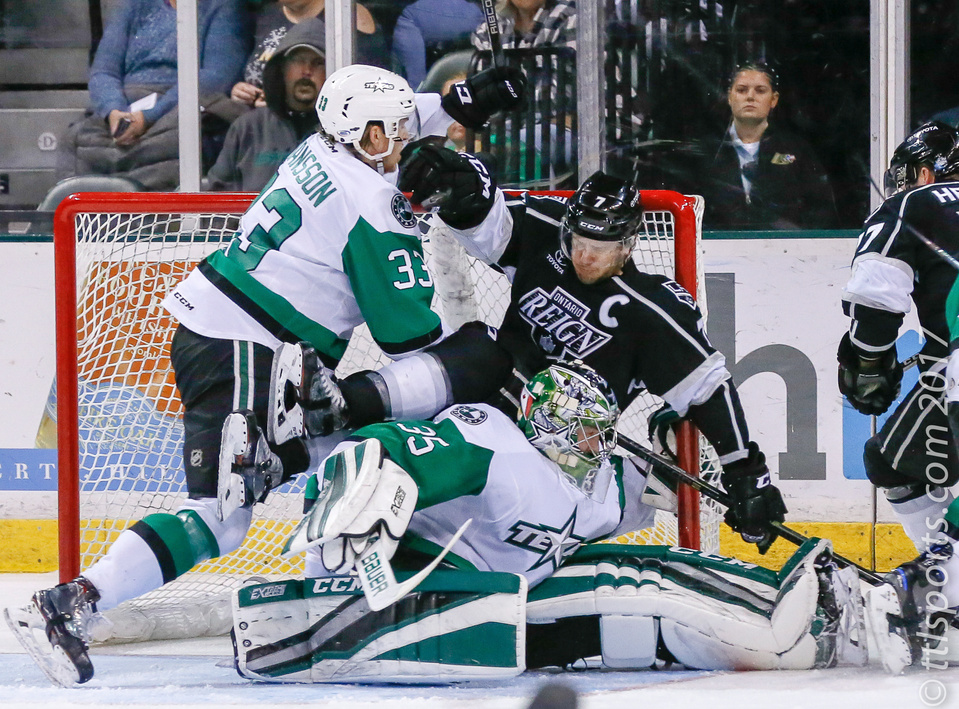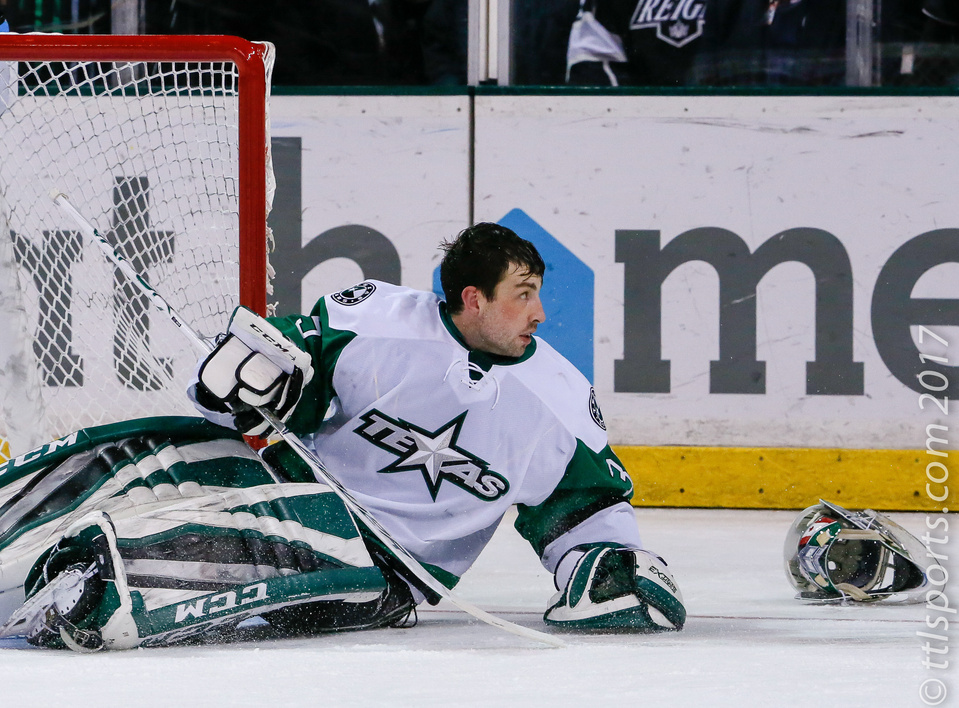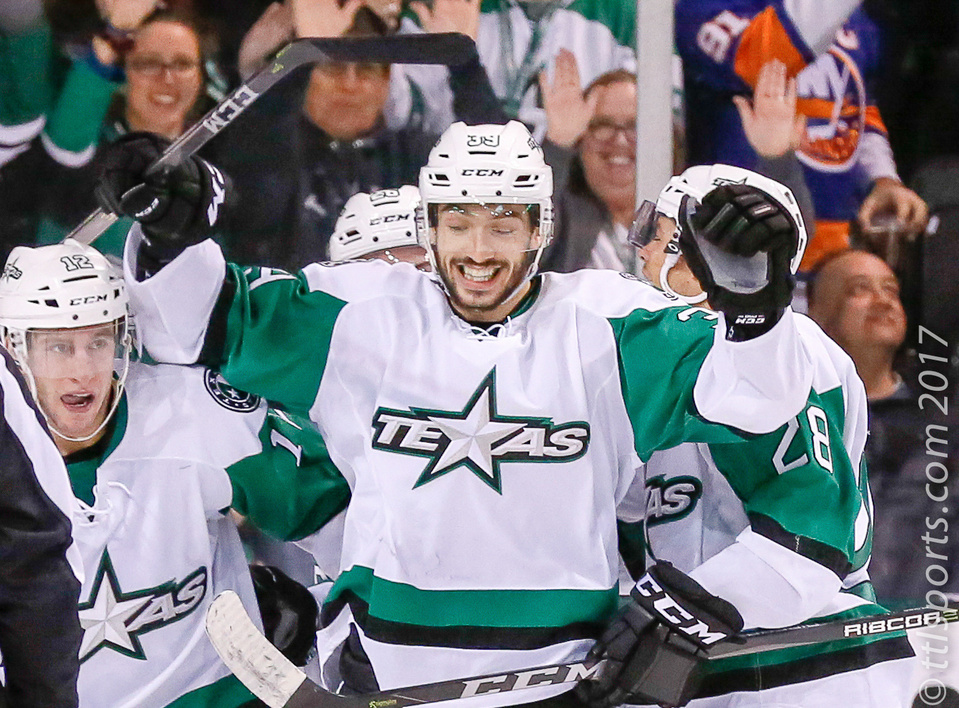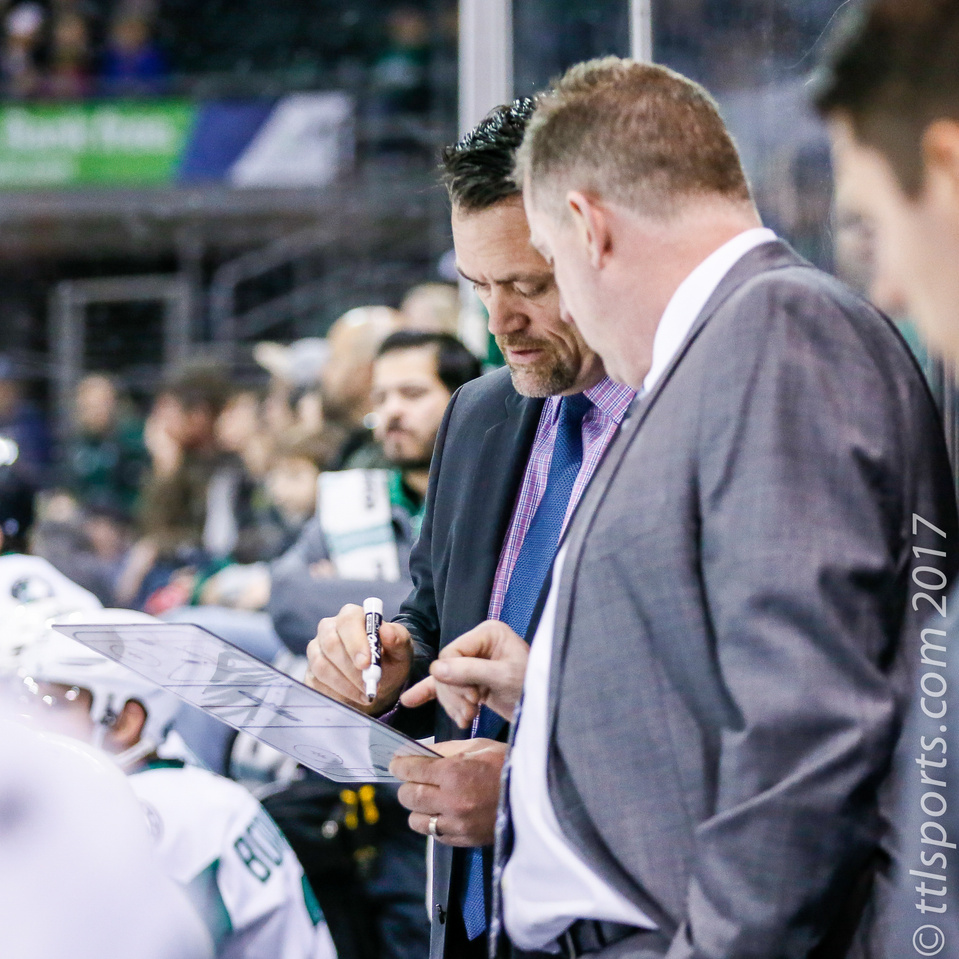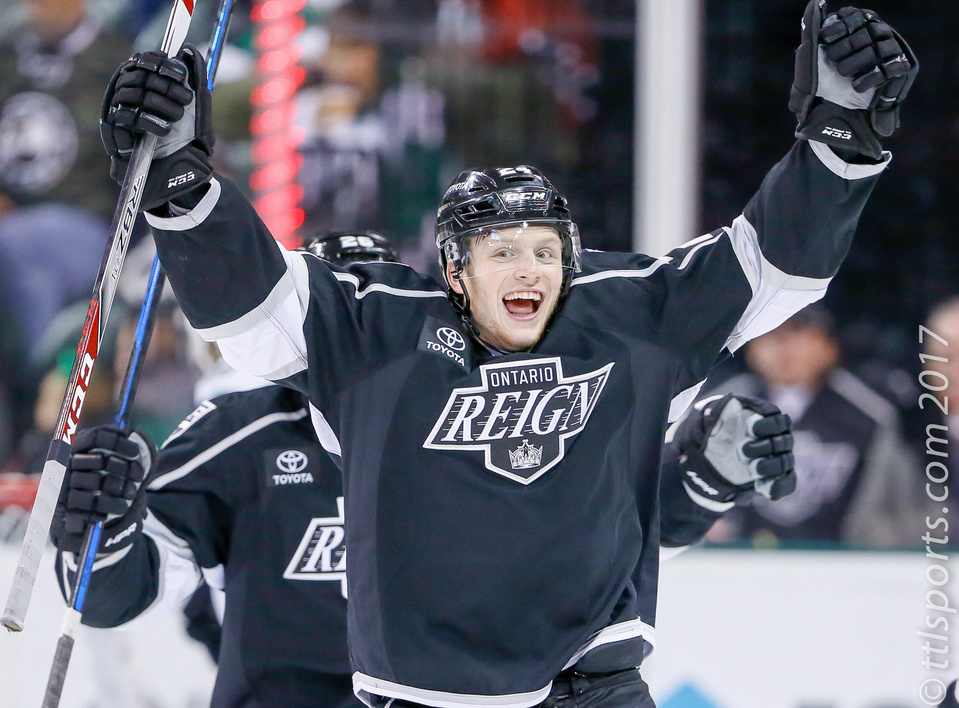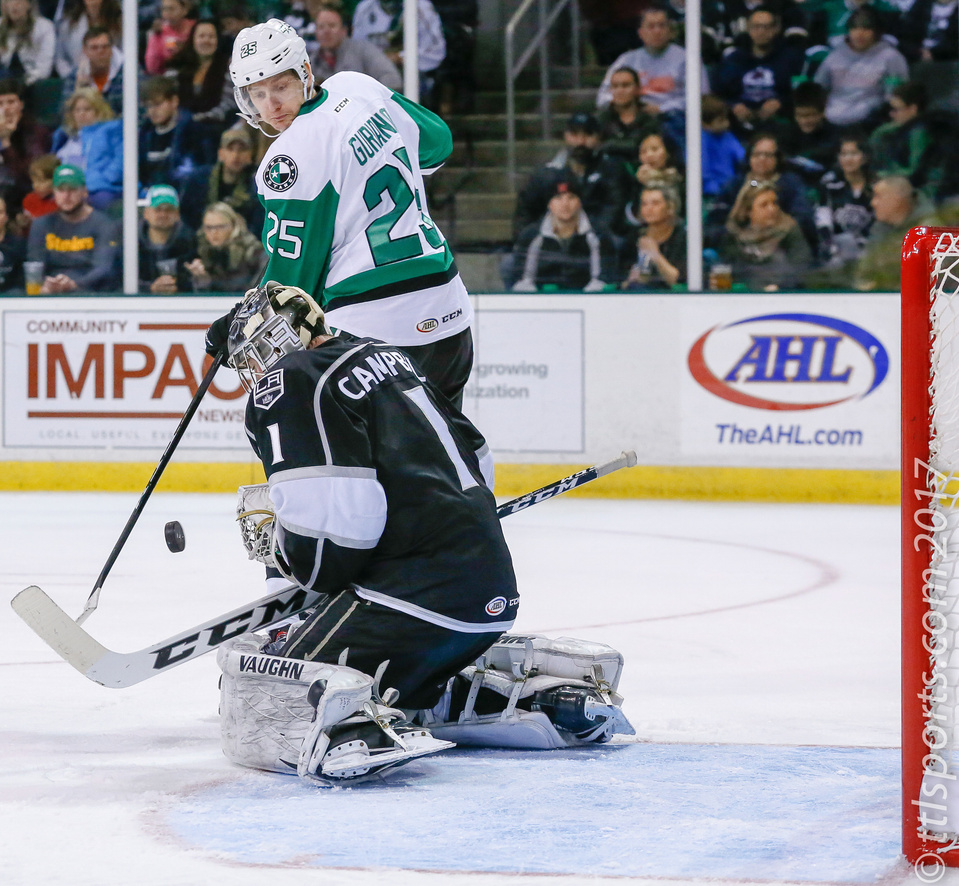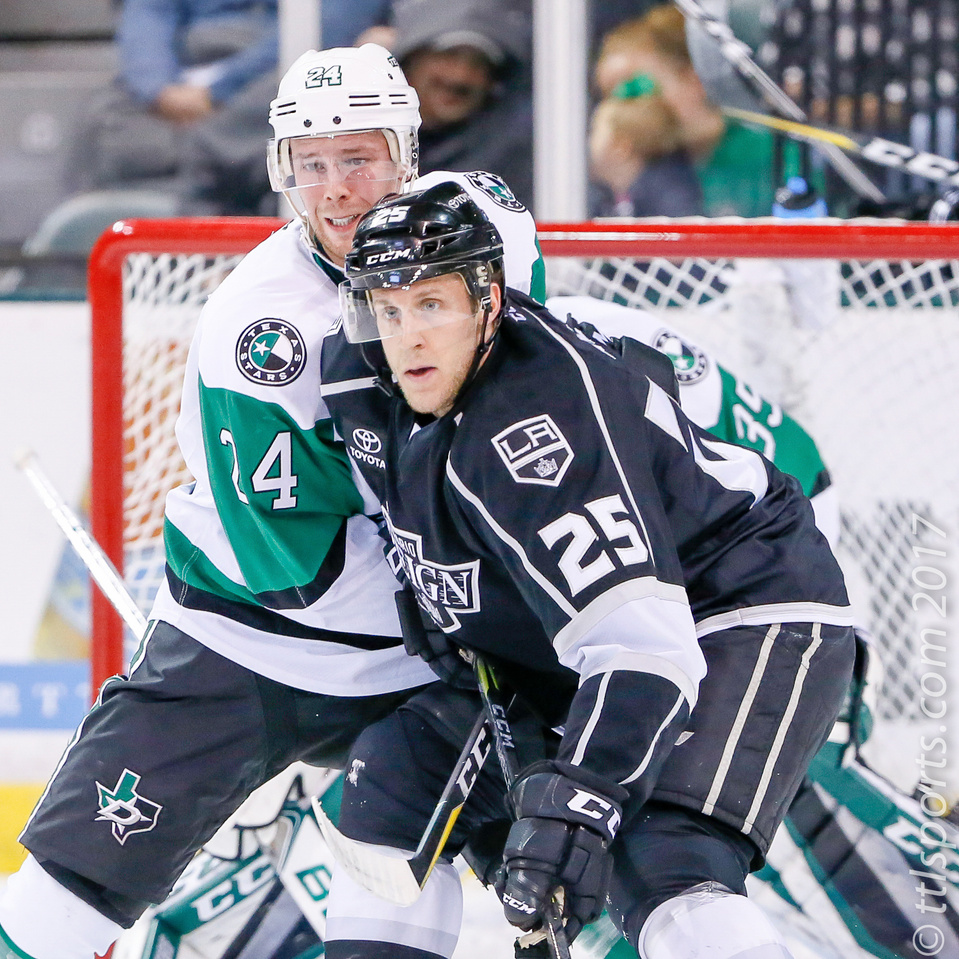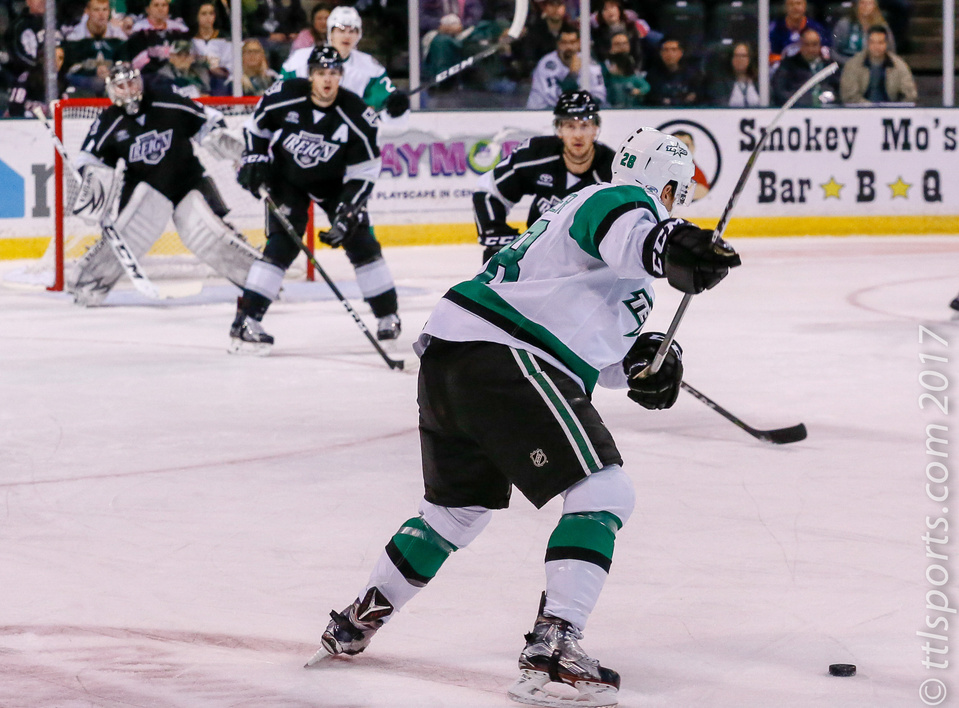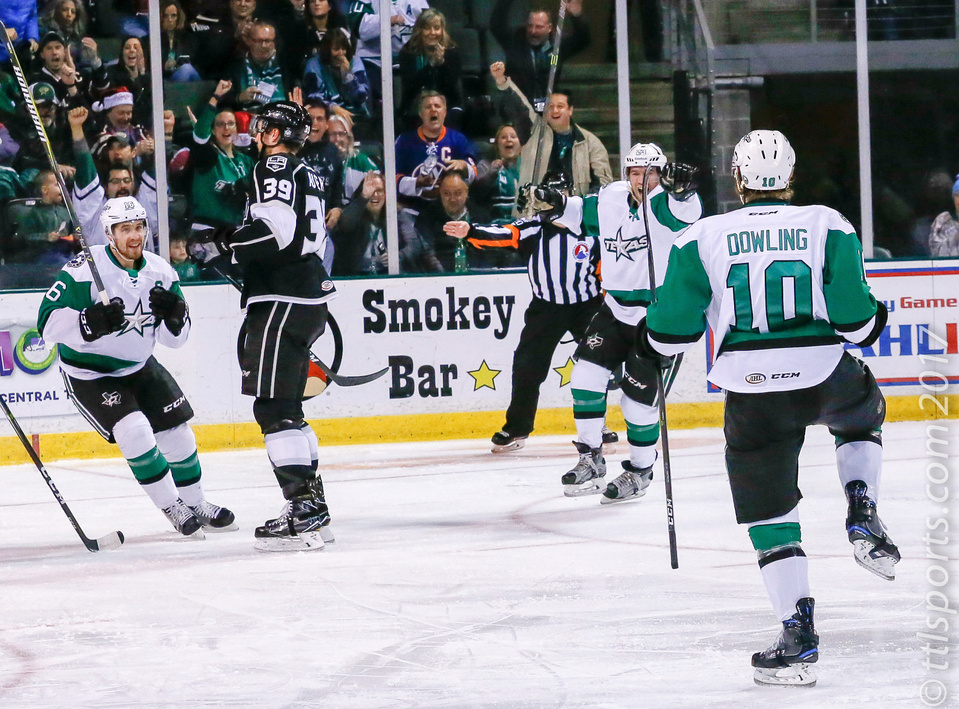 Who are these guys? Where did they come from? What happened to last season's Texas Stars? You remember, the same guys that got chased out of their loading dock warm-up area by visitors.
This year's Texas Stars are aggressive. They have a swagger. They fight every minute in a sixty-minute game. They even seem to be having fun. All of that produces eight wins in the last ten games.
Saturday's match-up against the Ontario Reign was more of the new stuff. The Stars were all over the ice pressing the Reign. Play was so lopsided that the Reign couldn't get a shot-on-goal in the first ten minutes of play.
Justin Dowling gave Texas the lead on a power play goal early in the first period. Michael Mersch tied the game for Ontario late in the second period, also on a power play. The Reign momentarily took the lead in the beginning of the third period on a goal by Austin Wagner. The remainder of the game was all Texas.
Jason Dickinson scored the first of two goals on a power play. Less than a minute later Samuel
Laberge scored the game winner. Dickinson's empty-net goal sealed the victory for the Stars.
The Stars, who previously failed to leverage power plays, converted two of five man-advantage opportunities.
Stars goal tender Landon Bow performed brilliantly, despite being manhandled by Reign center Brett Sutter on two occasions. Bow made 23 saves against 25 shots-on-goal. Former Texas goalie, Jack Campbell, was assigned the loss, allowing three goals on 32 shots.
Final score: Ontario 2, Texas 4.