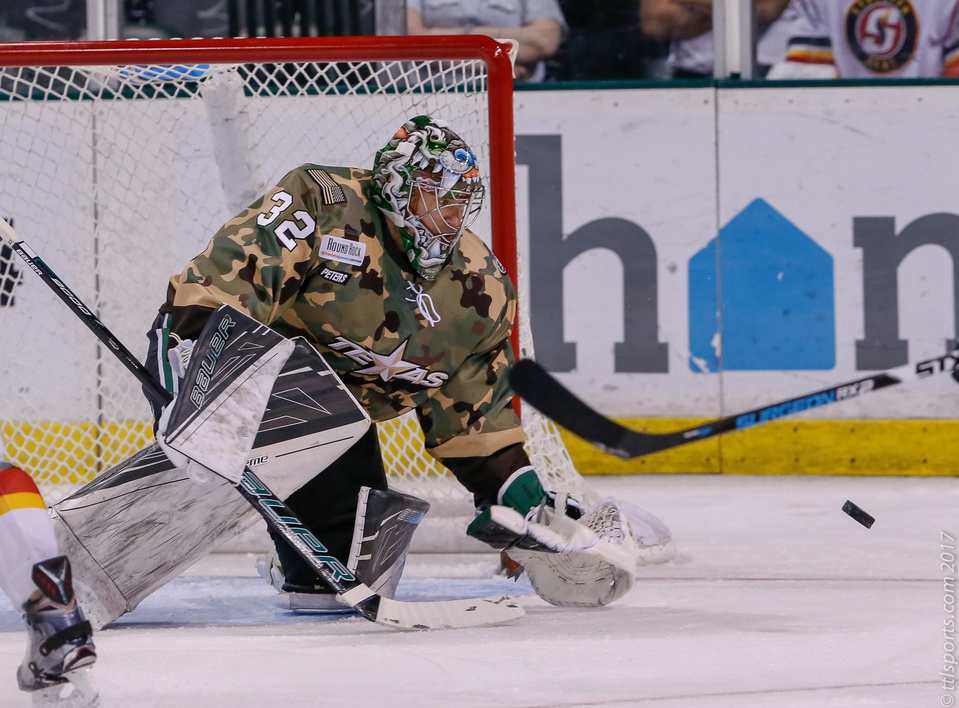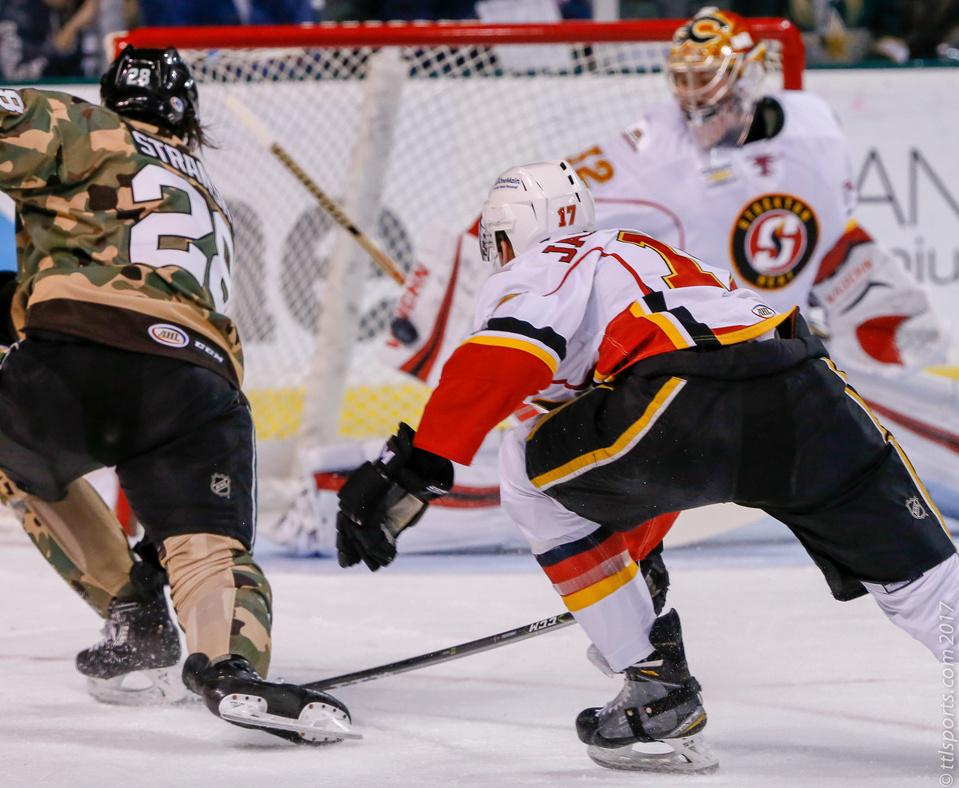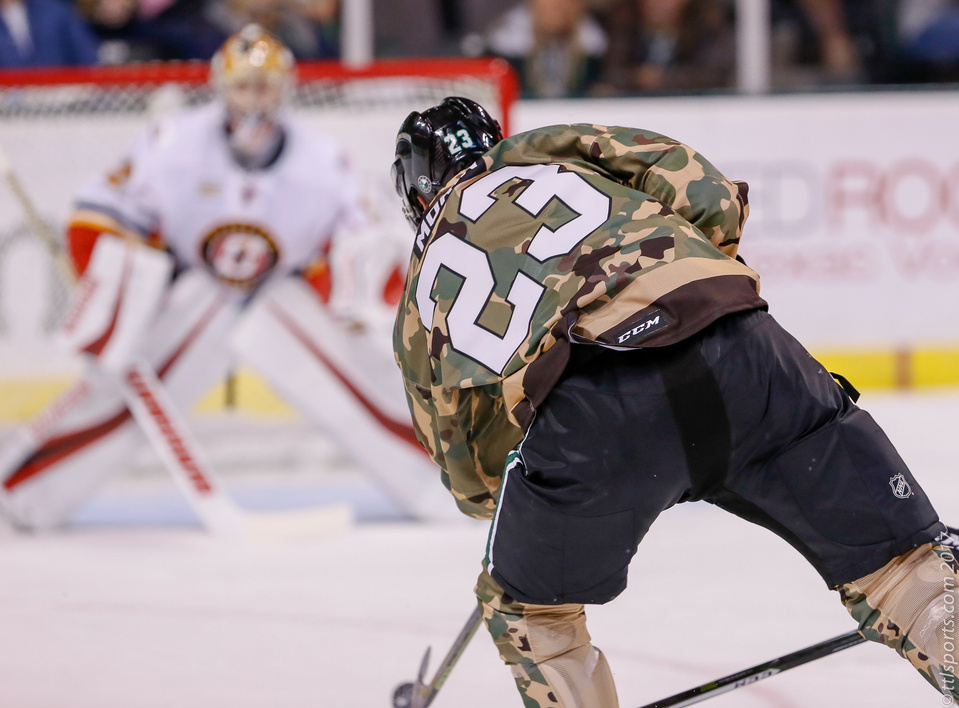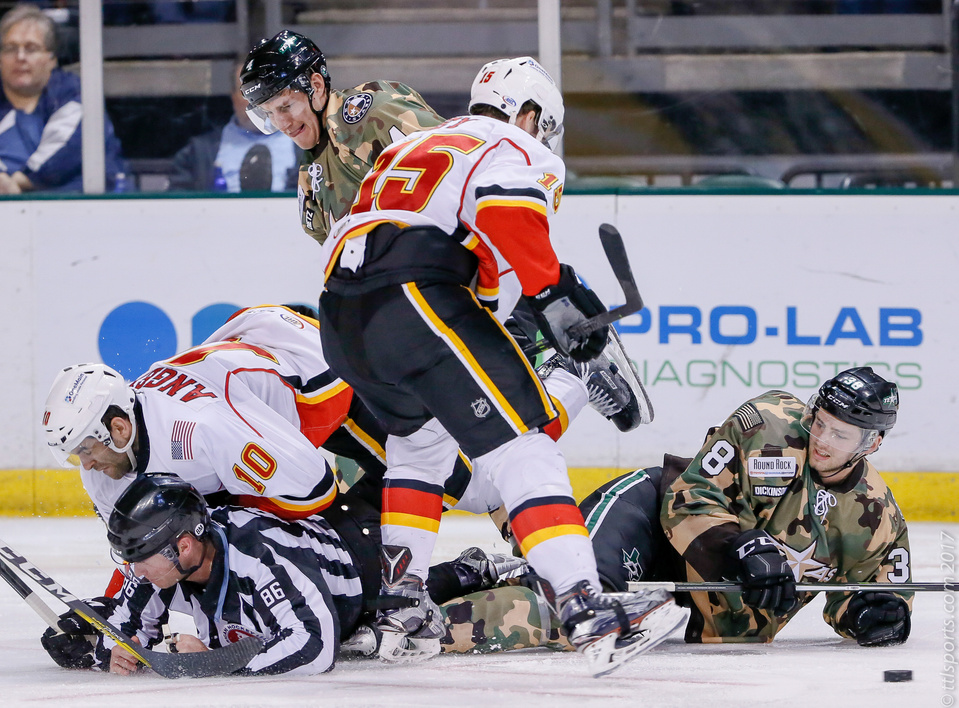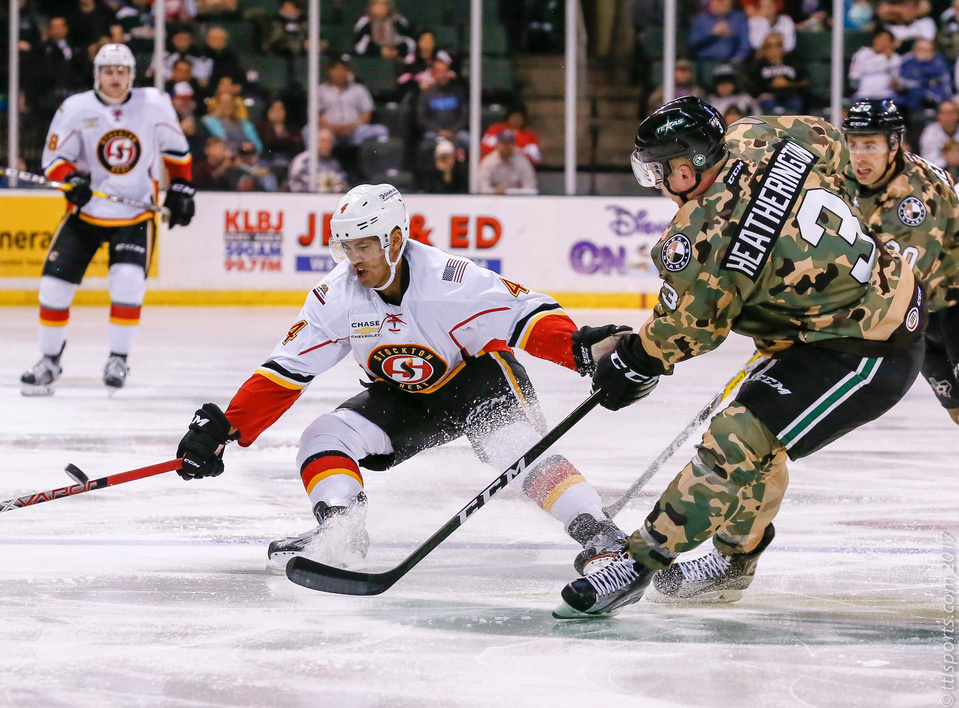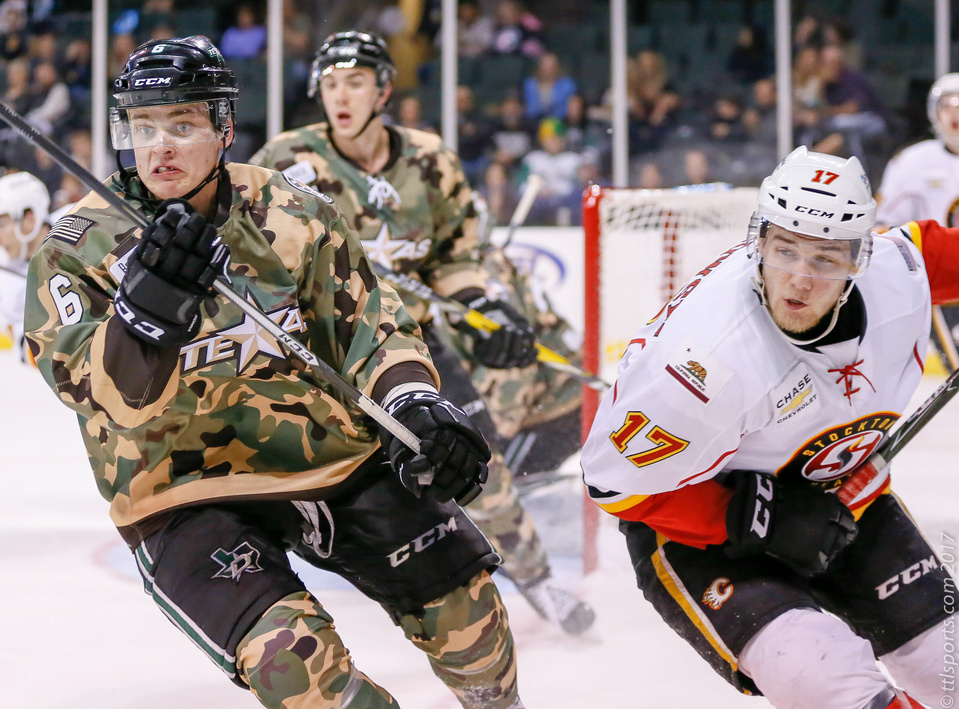 The struggling Texas Stars showed a glimpse of their former selves Friday night against the Stockton Heat. Texas got an early jump on the night, when Jason Dickinson scored on a power play at 2:35 in the first period. Dillon Heatherington added another Star's goal at 15:02, and Texas led 2-0 at the end of the first period.
The second period was a back-and-forth contest which started quickly as Ethan Werek scored at 1:24 for the Texas. Less than a minute later Stockton found the back of the net, for the first of many times, on a goal by Linden Vey. Werek scored again for Texas at 13:20, followed by two goals by Stockton (Mark Jankowski at 13:20, and Garnet Hathaway at 18:21). The Star lead 4-3 at the end of the second period, but the momentum had clearly shifted in favor of the Heat.
Stockton tied the game at 3:08 of the third period on a goal by Tyler Wotherspoon and sealed the come-from-behind victory one a score by Morgan Klimchuk at 11:39.
The loss was a major disappointment for the Stars. "You could say complacency or you could say bad bounces, but, in the end, we lost. It's hard to process right now because we were playing so well. We were dominating the game, and I don't know how it turned or where it turned. It sucks." said Ethan Werek.