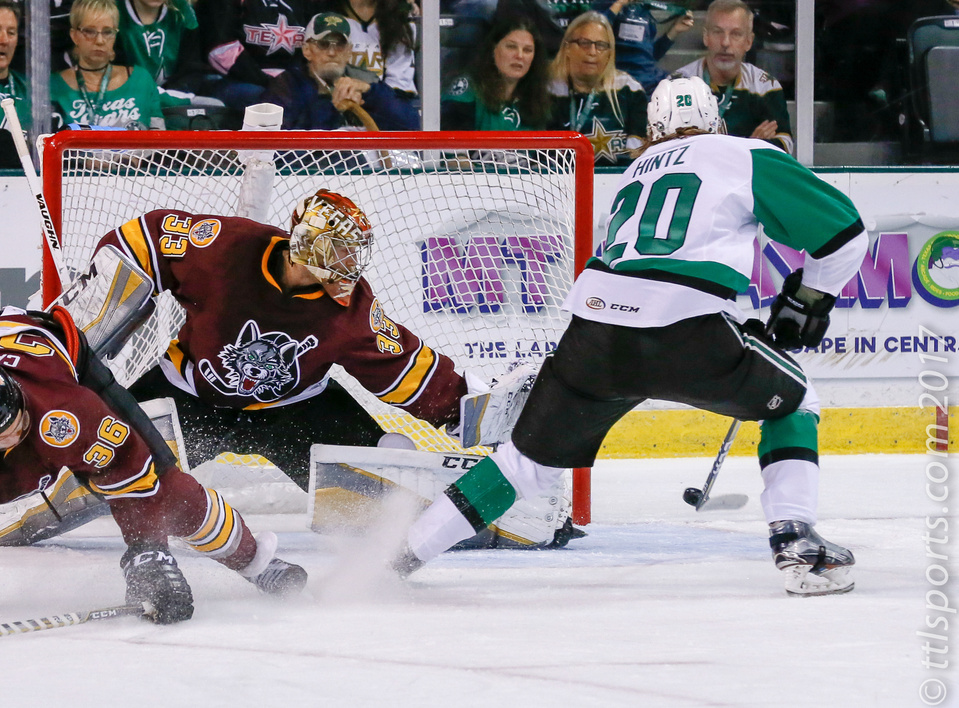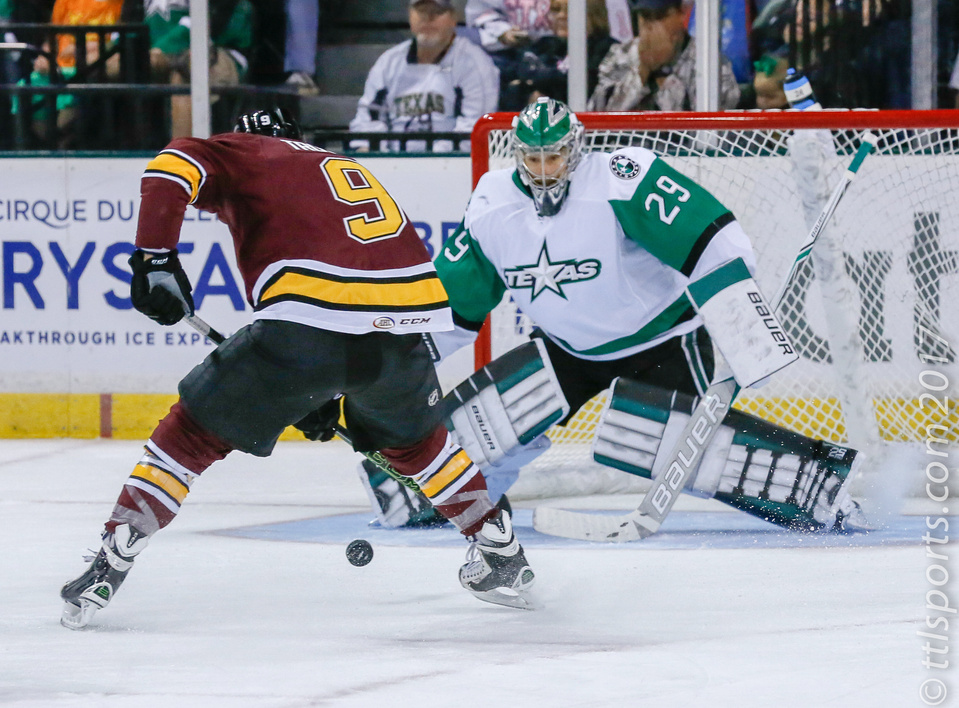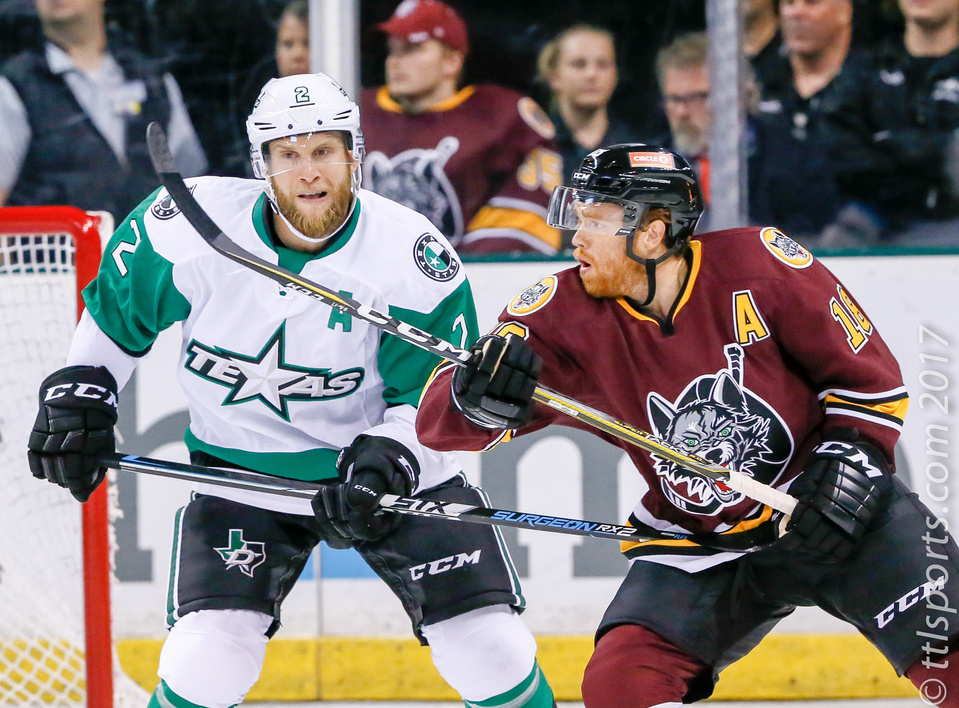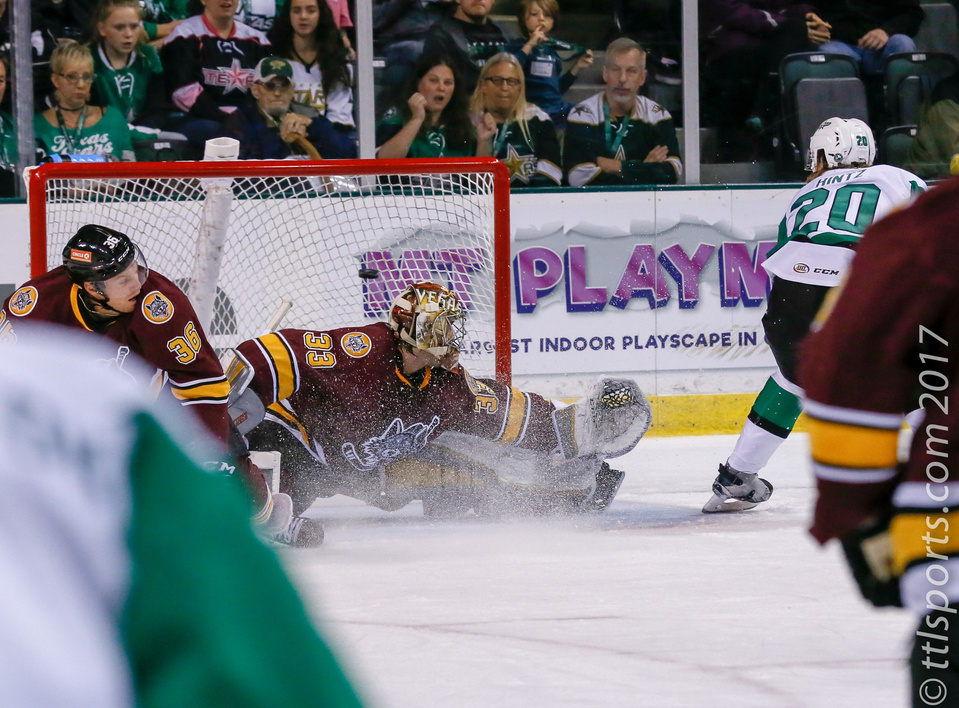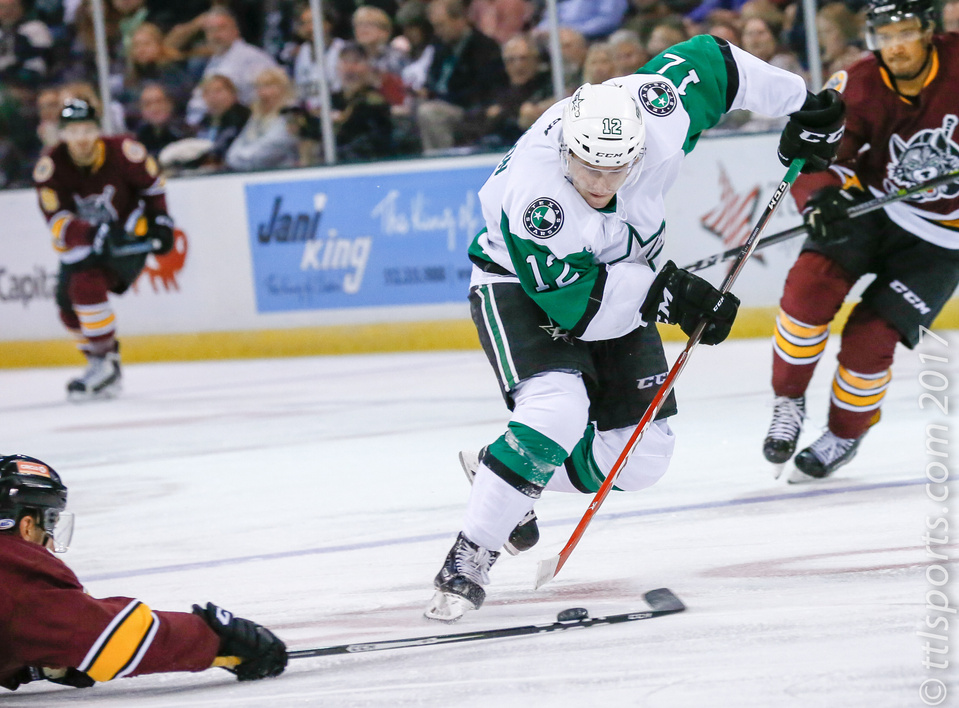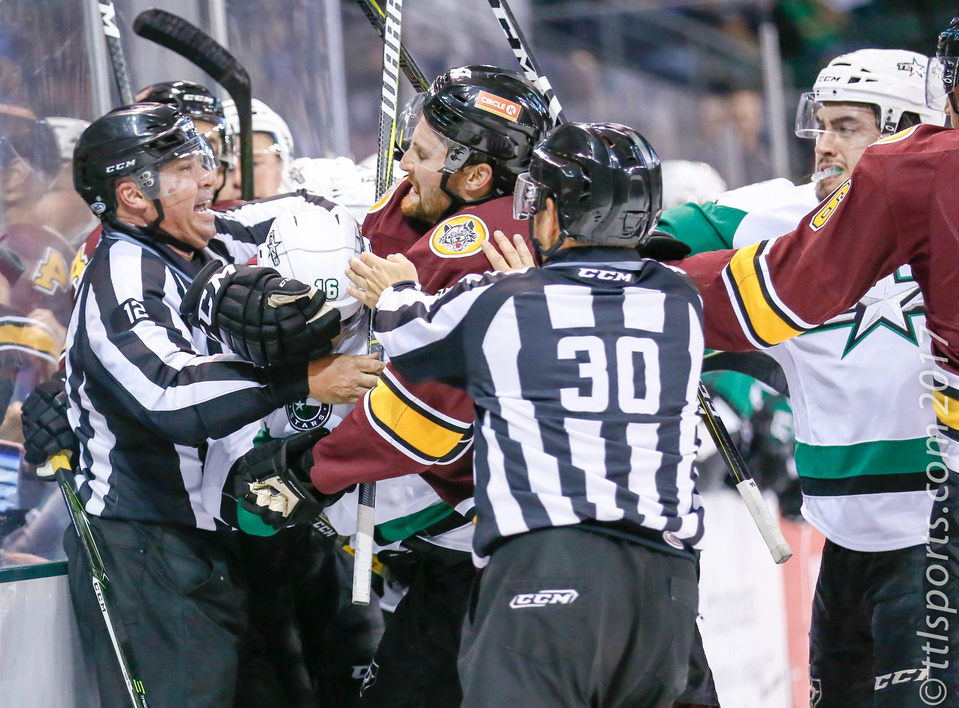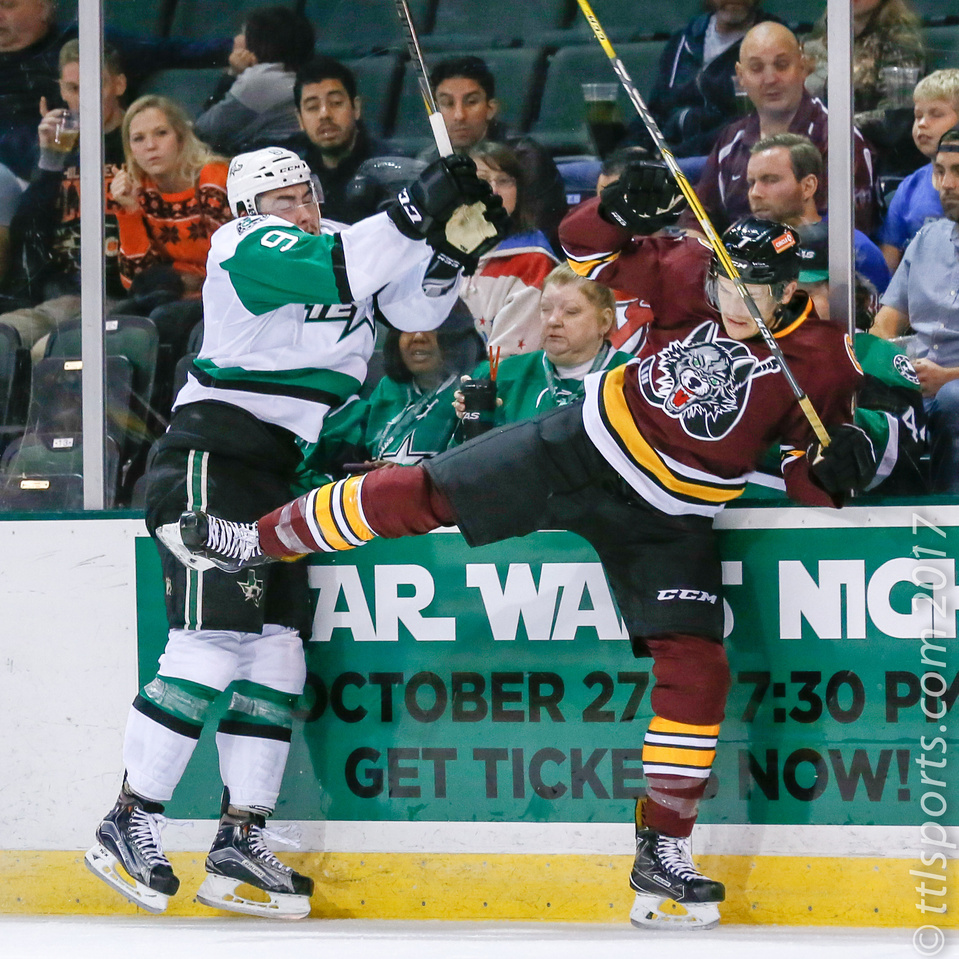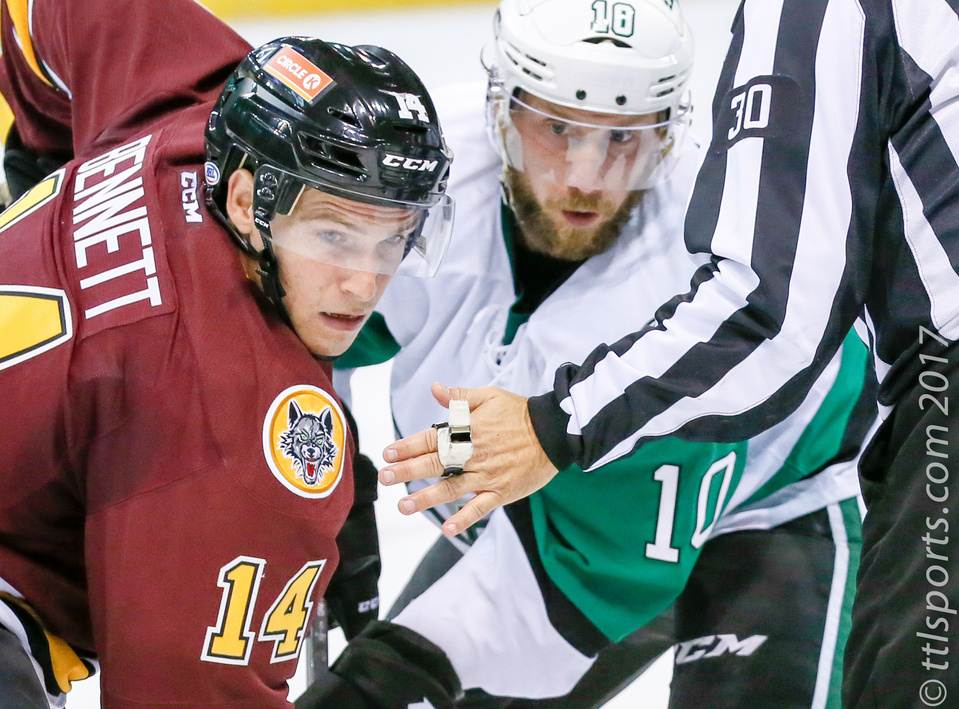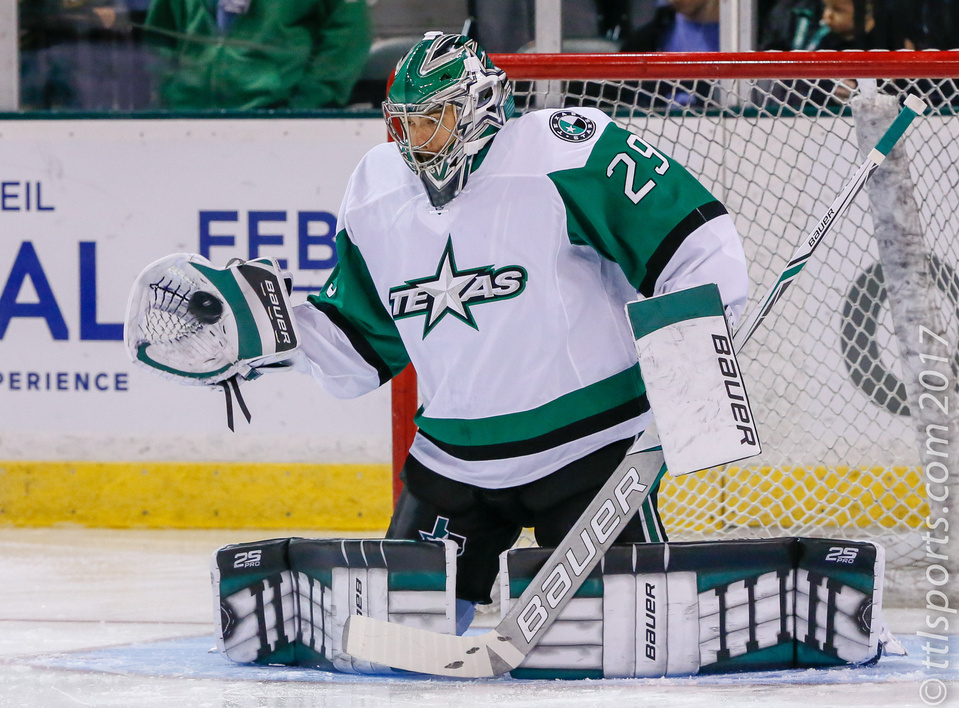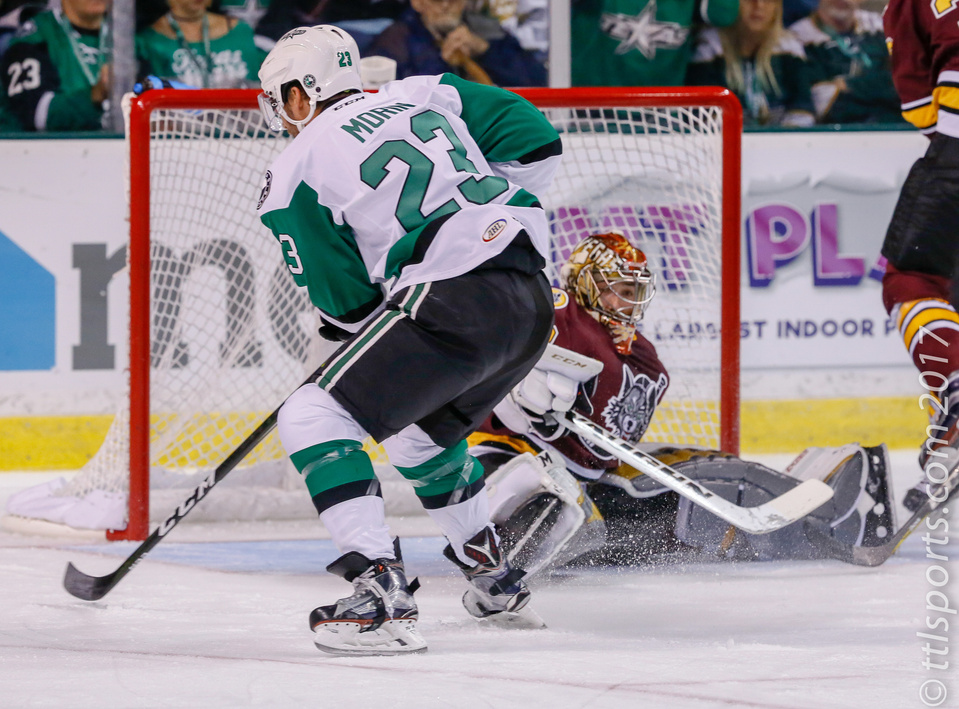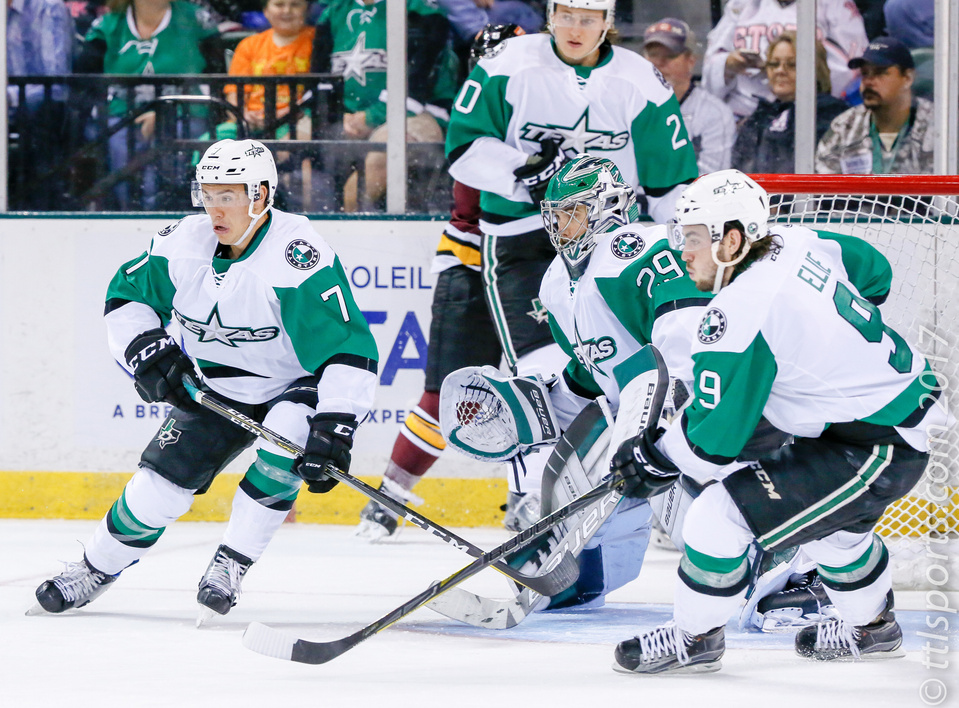 Wow!
The only word to describe the Texas Stars' season opening game against the Chicago Wolves at the HEB Center at Cedar Park.
Wow! Six different Stars players found the back of the net.

Wow! The Stars defense gave up five goals and nearly blew a three-goal advantage with less then six minutes remaining in the game.
And the final wow goes to Alex Tuch, the Wolves' right wing who netted a hat trick and an assist in this first game of the season.
The Stars jumped to the lead on a Jason Dickinson goal at 8:24 in the first period. Alex Tuch of the Wolves tied the game shortly thereafter with his first goal of the evening. Brian Flynn and Rope Hintz also found the back of the net for the Stars. The Stars led 3-1 at the end of the first period.
Second period was quiet, relative to the high scoring first. Tuch added his second goal of the evening at 4:06. Sheldon Dries countered later in the period, give the Stars a 4-2 lead to close the second period.
The final frame was a melee of scoring. Teemu Pulkkinen of Chicago started the raucous with a goal at 2:40 in the period. Texas appeared to control the game with successive goals by Colin Markinson and Remi Elie, giving the Stars a three goal cushion. But Texas appeared to ease-up and Chicago pulled within one on goals by Alex Tuch and Shea Theodore. The final goal occurred at 14:12, giving Chicago plenty of time to tie the game. Chicago pushed hard and came close to forcing overtime but the Stars persevered and won the match 6-5.
The winning goal tender was Mike McKenna, stopping 28 of 33 shots on goal. Former Stars goalie, Maxime LaGace suffered the loss, allowing 6 goals on 27 shots.
Andy Nietupski (anietupski@ttlsports.com)