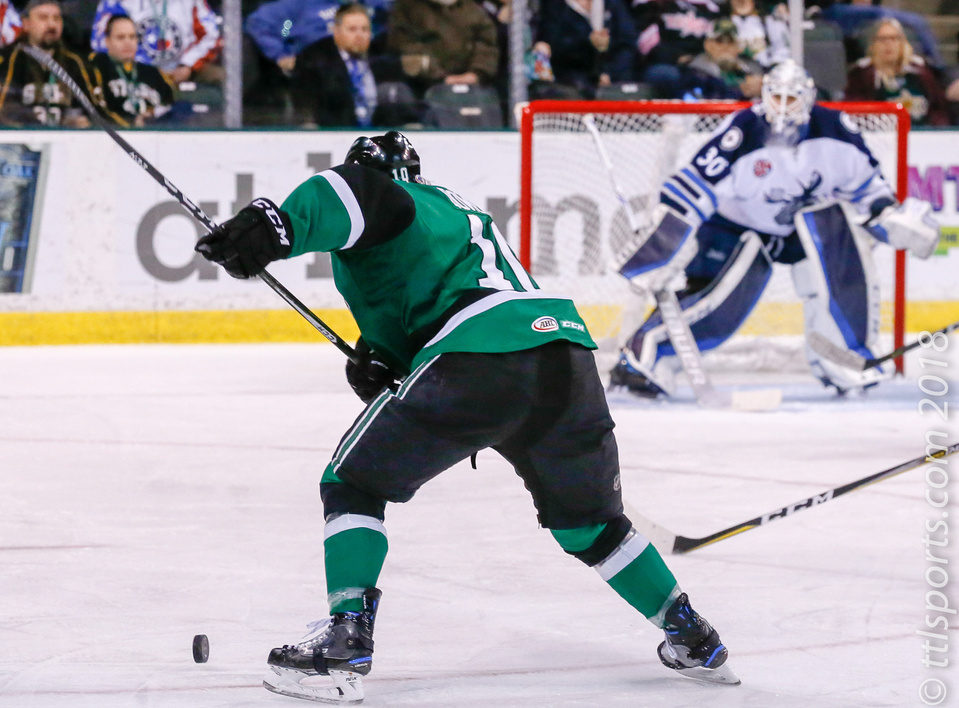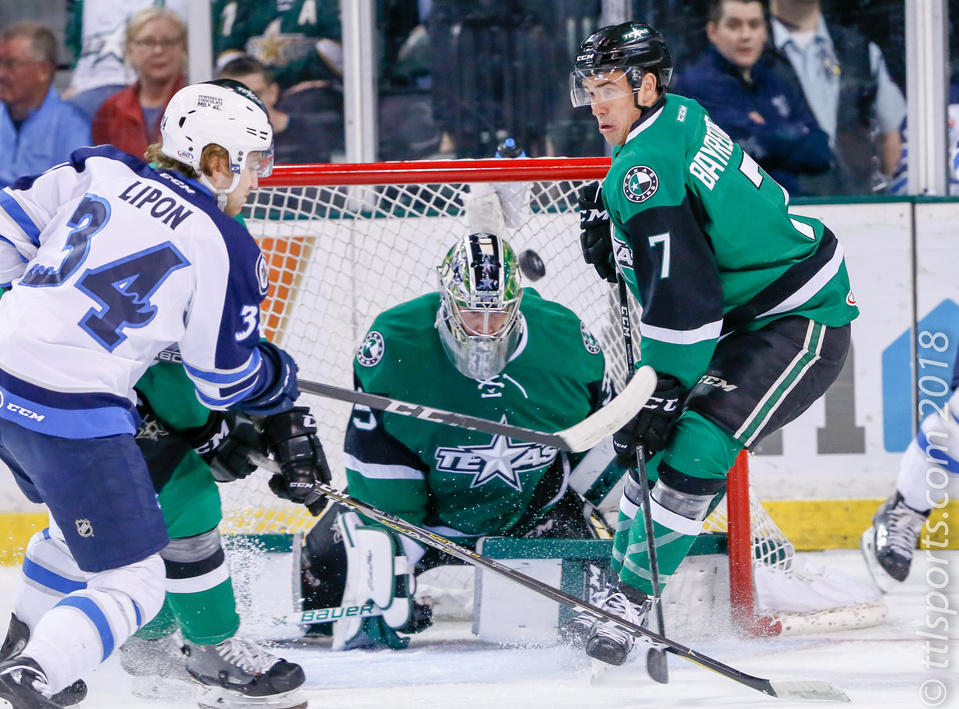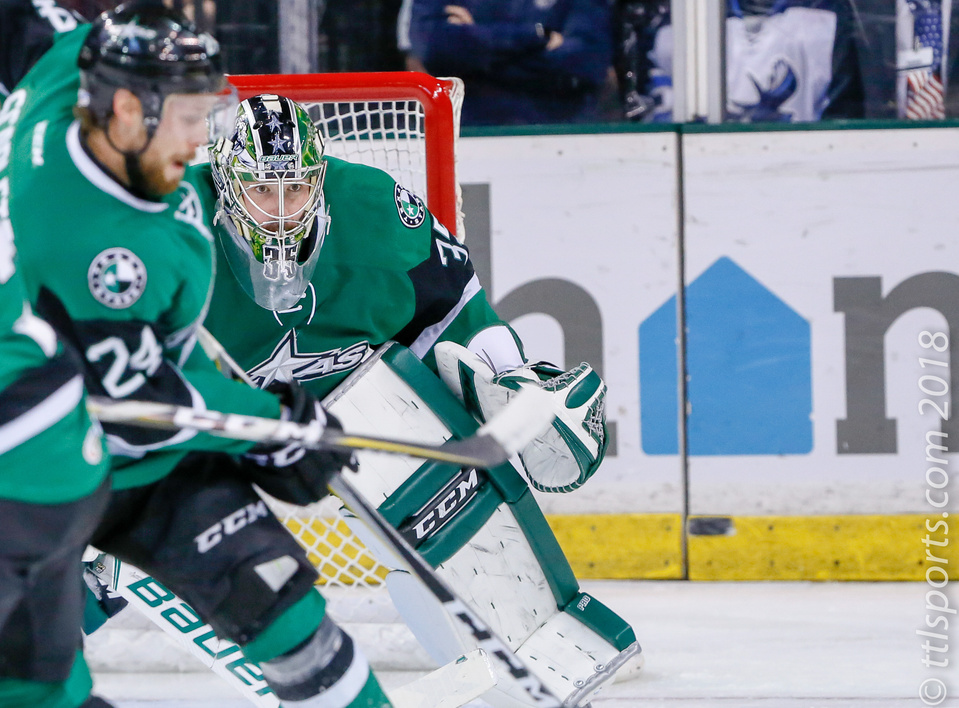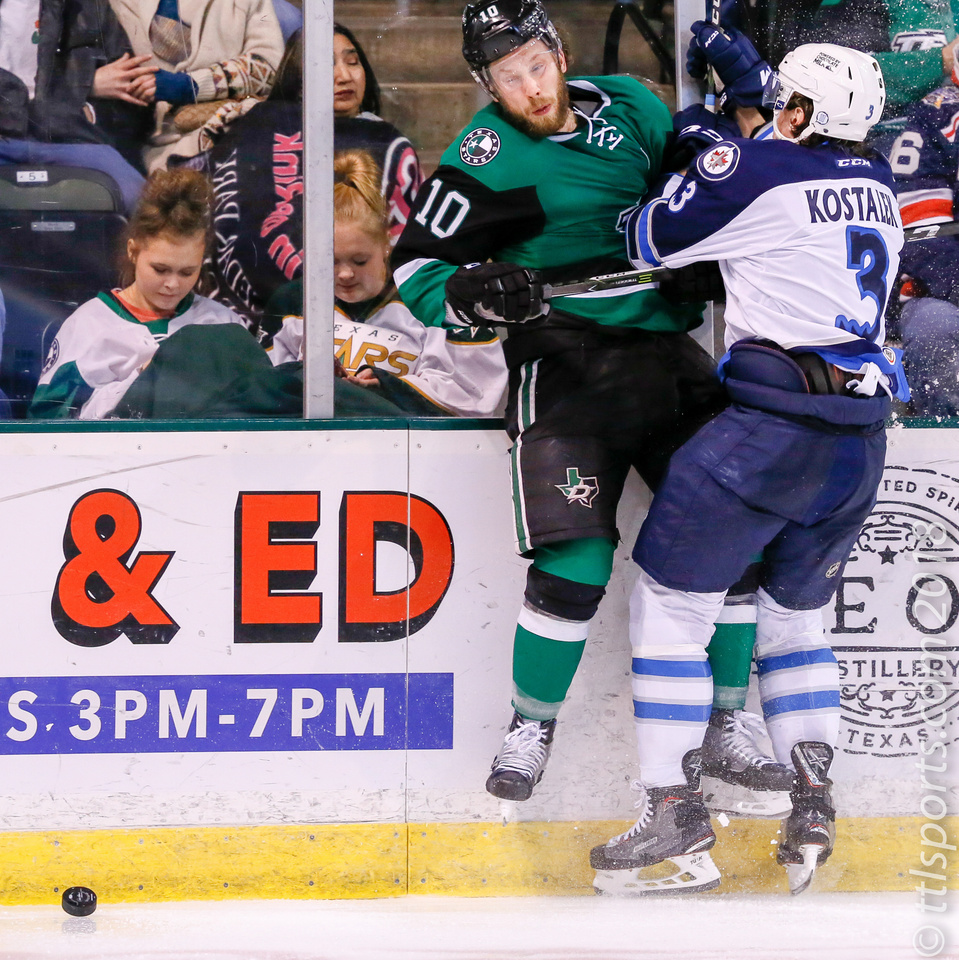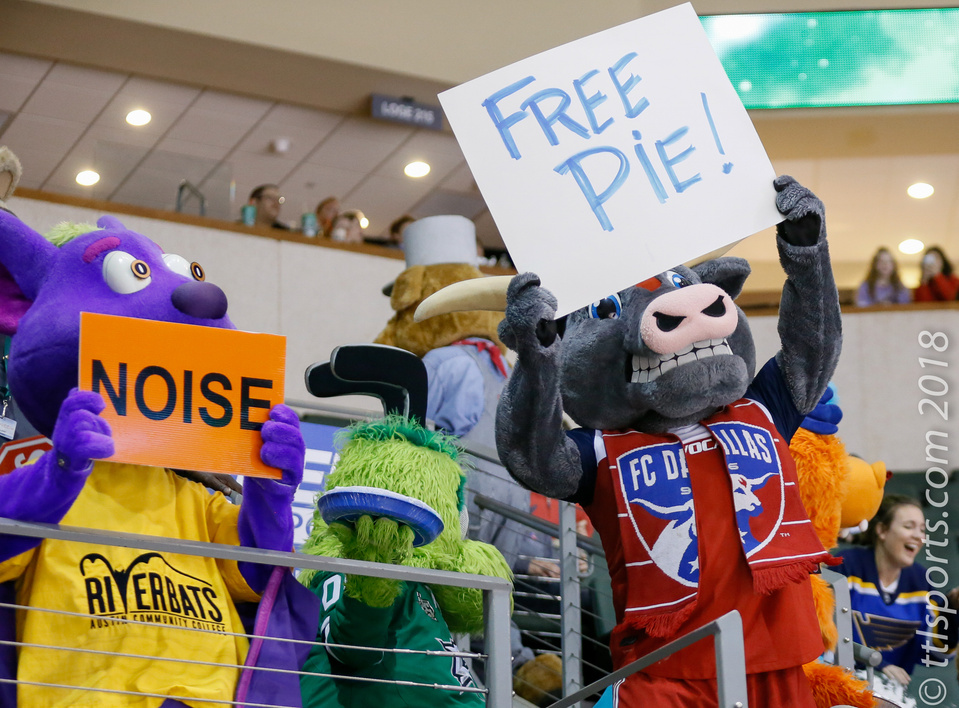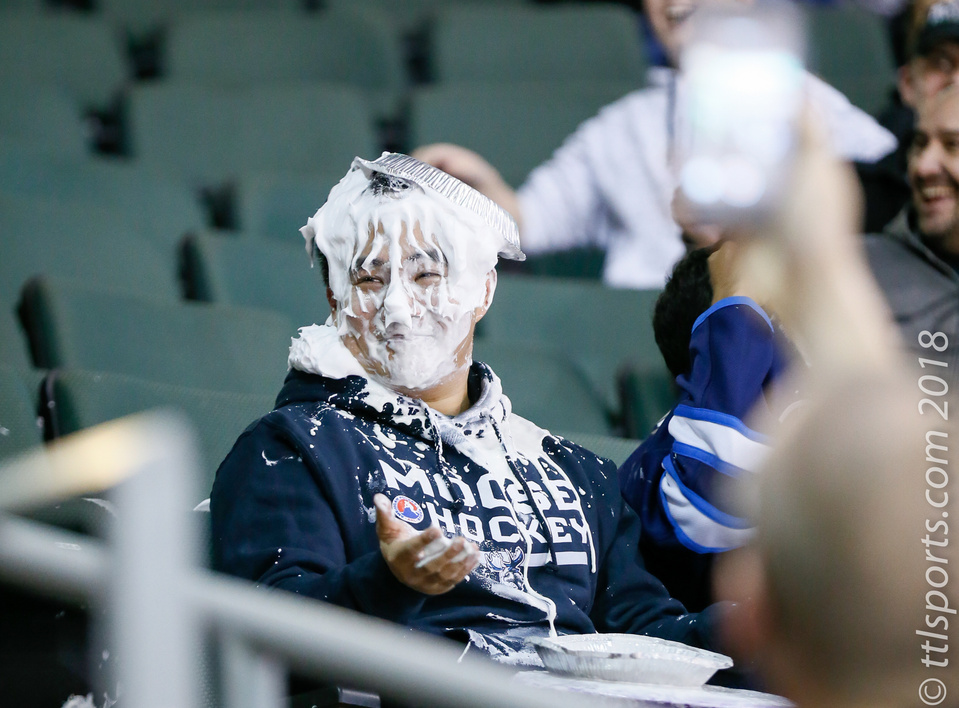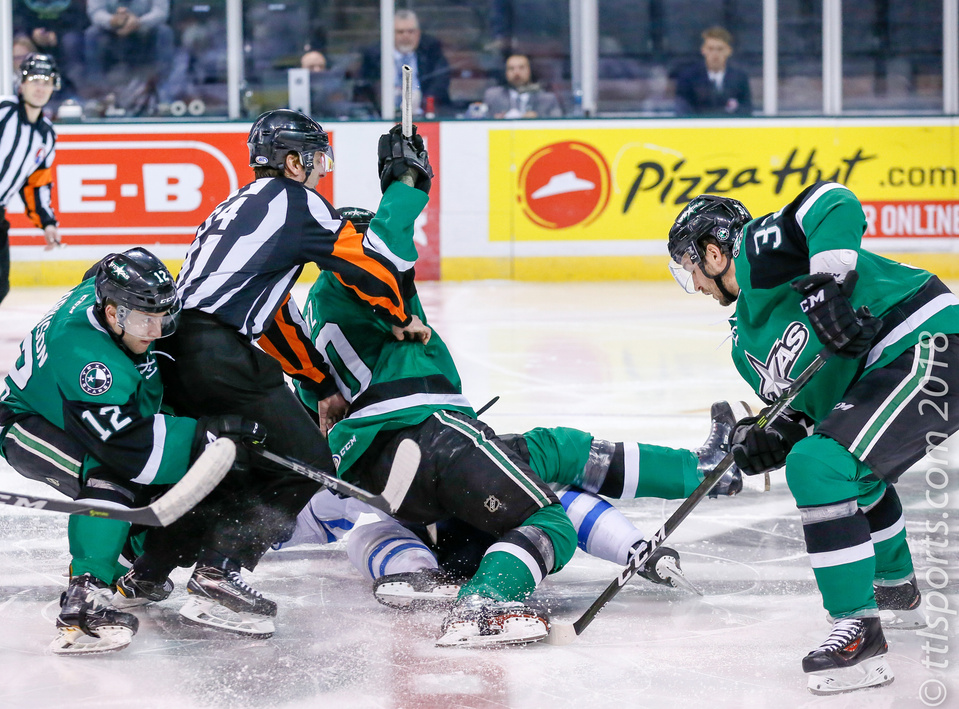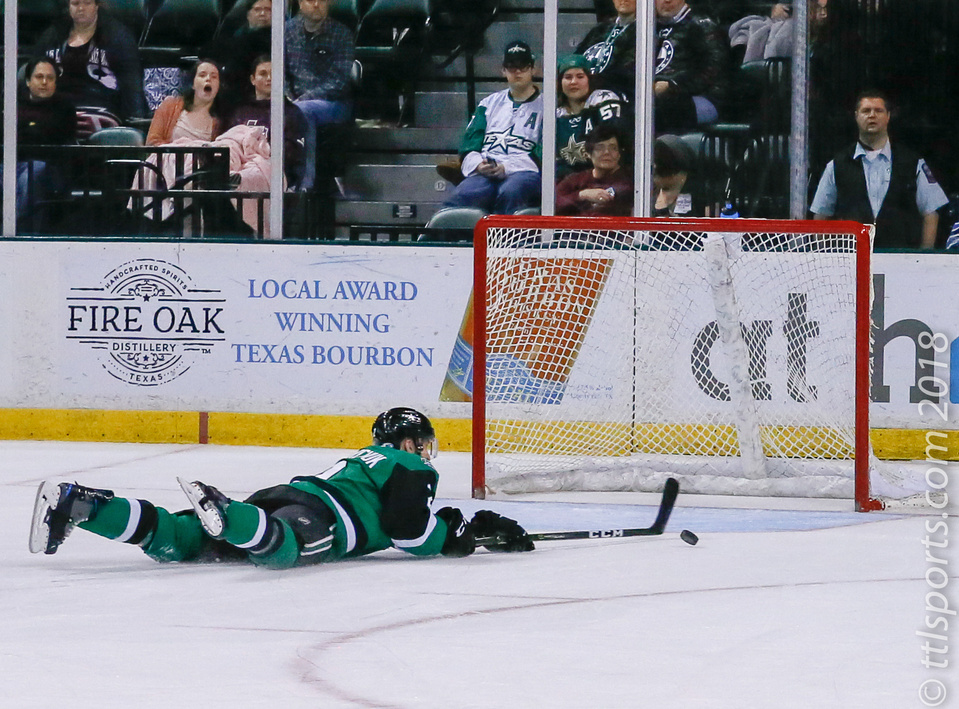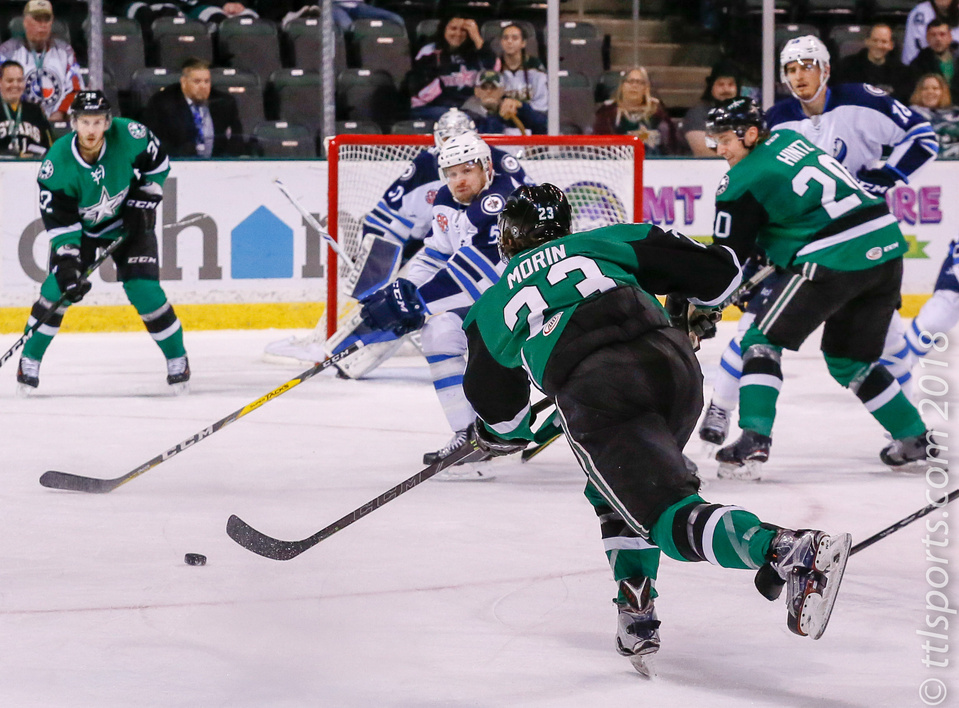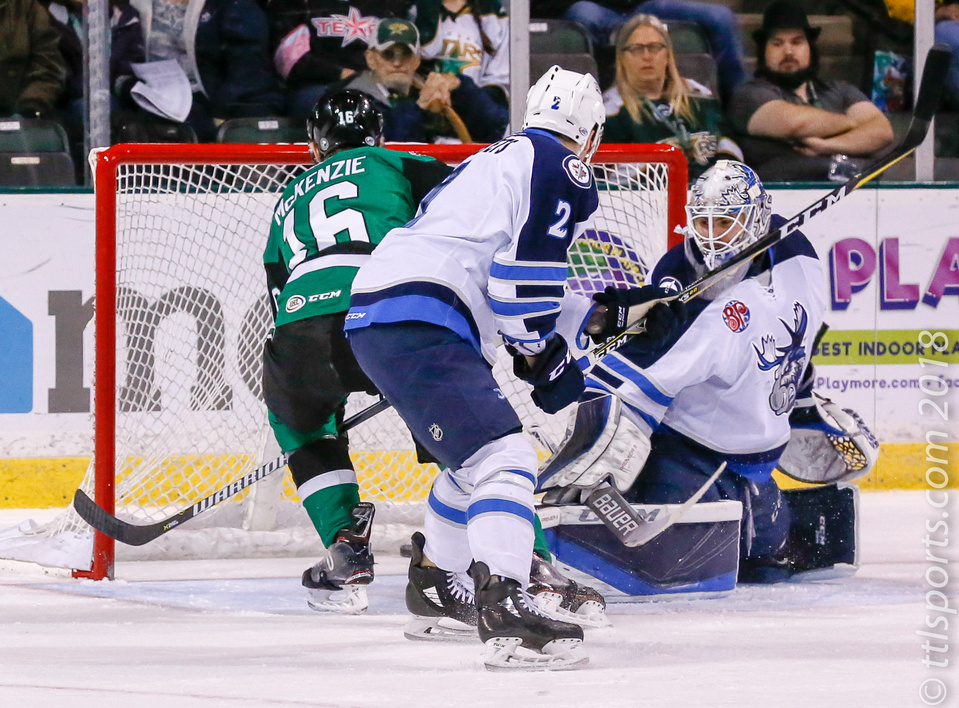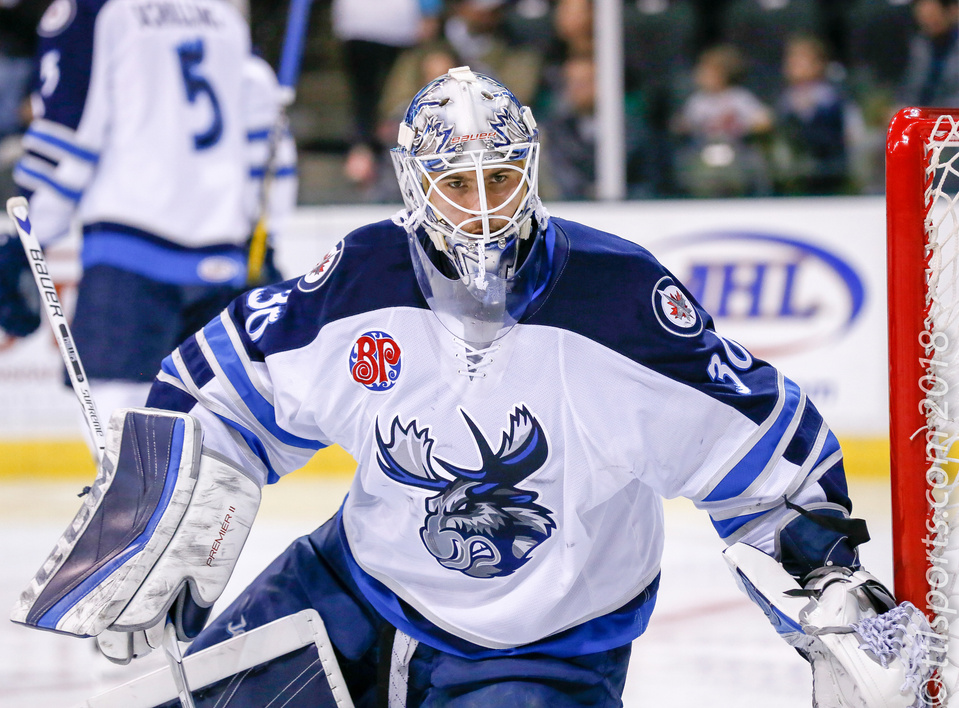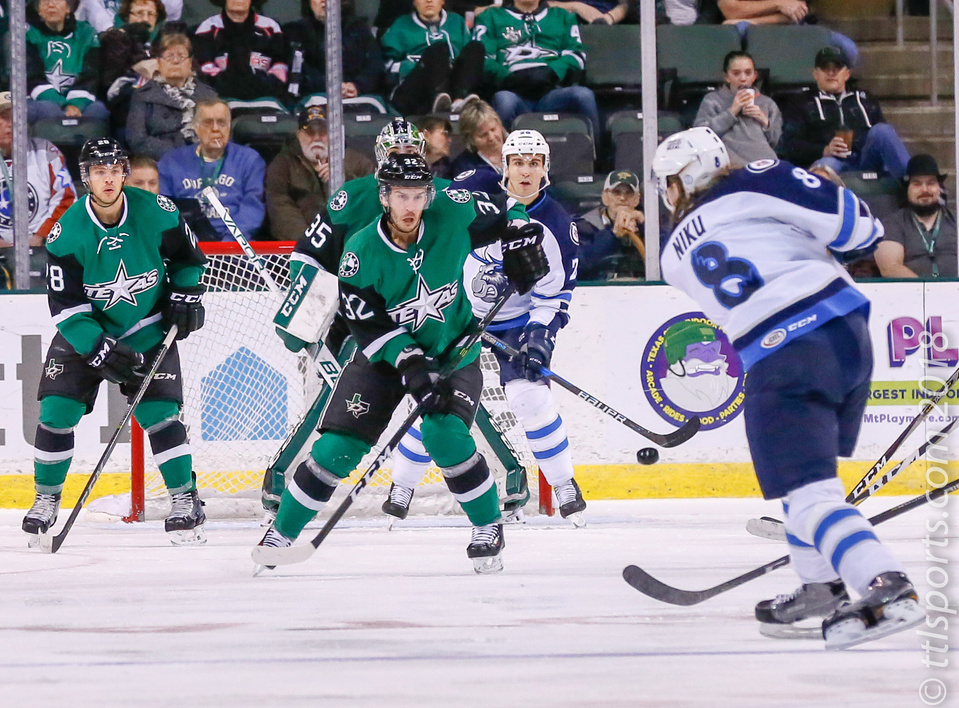 The Texas Stars (32-21-6-3) took on the Manitoba Moose (36-17-4-4) in the third of four meetings this year. The Stars are battling for a playoff position in a very tight ALH Pacific Division. With four weeks left in the season, the Pacific is the only division where every team has a winning record. Texas is one of three teams battling for two playoff slots.
The Stars played a hard, physical game, but were out-matched by the Manitoba Moose. Texas made surprisingly good use of the power play in the first period. Curtis McKenzie opened and closed the first period with man-advantage goals. The remainder of the period was Manitoba's, with goals by Jan Kostalek, Kirill Gotovets and Peter Stoykewych. The Moose led 3-2 at the end of the first frame.
The second period was relatively quiet, the only scoring coming on a Manitoba power play by JC Lipon.
Manitoba's domination continued in the third period with goals by Patrice Cormier and Brett Welychka. Samuel Laberge snuck in a score for Texas late in the period, but the damage was done. Final Score: Manitoba 6, Texas 3.
An embattle Landon Bow was pulled from the game early in the third period. Bow allowed six goals on 29 shots and was assigned the loss. Bow was replace by Phil Desrosiers who made two saves on two shots.
Manitoba's Jamie Phillips had a solid game between the pipes. Phillips made 22 saves on 25 shot in route to the win.
Commenting after the game, Stars head coach Derek Laxdal said "They showed us that if you play like a team you're probably going win more nights than not." Laxdal went on to say "5-on-5 we didn't establish a forecheck or enough offensive zone time. They looked like a team that wanted it more than we did."