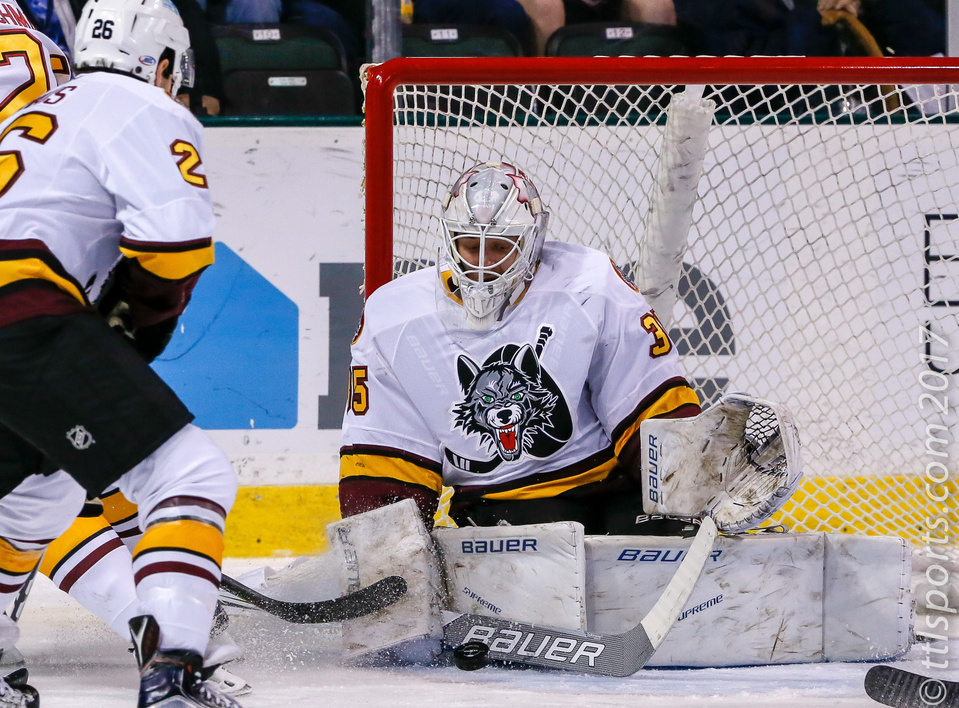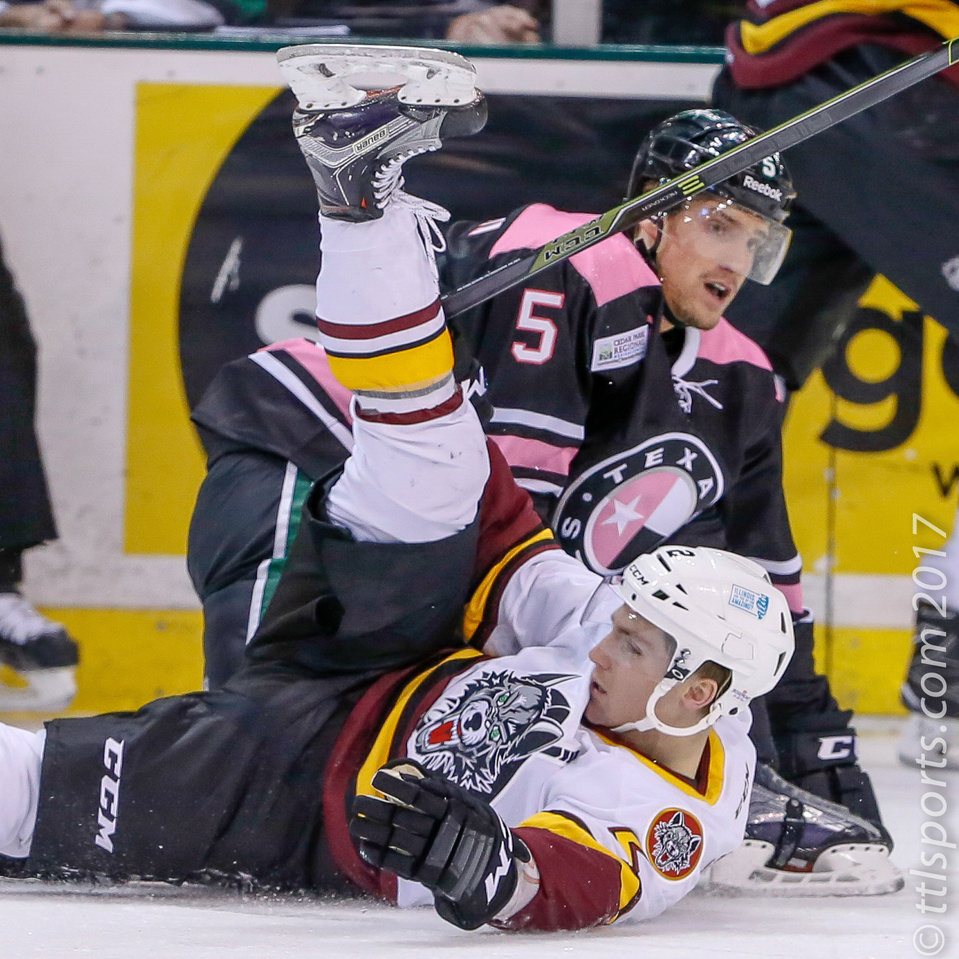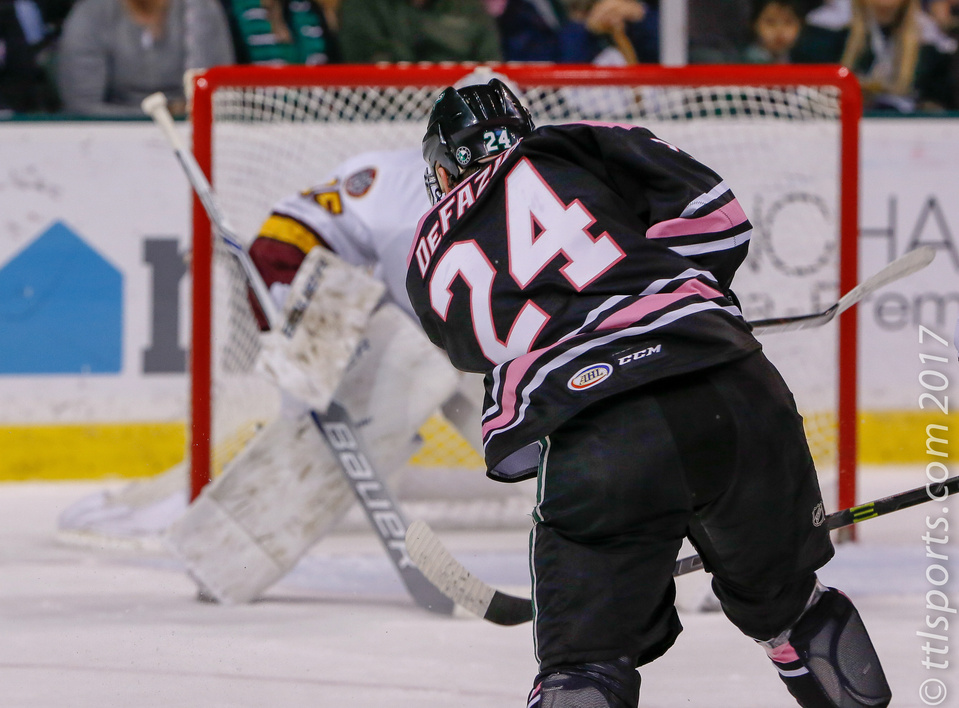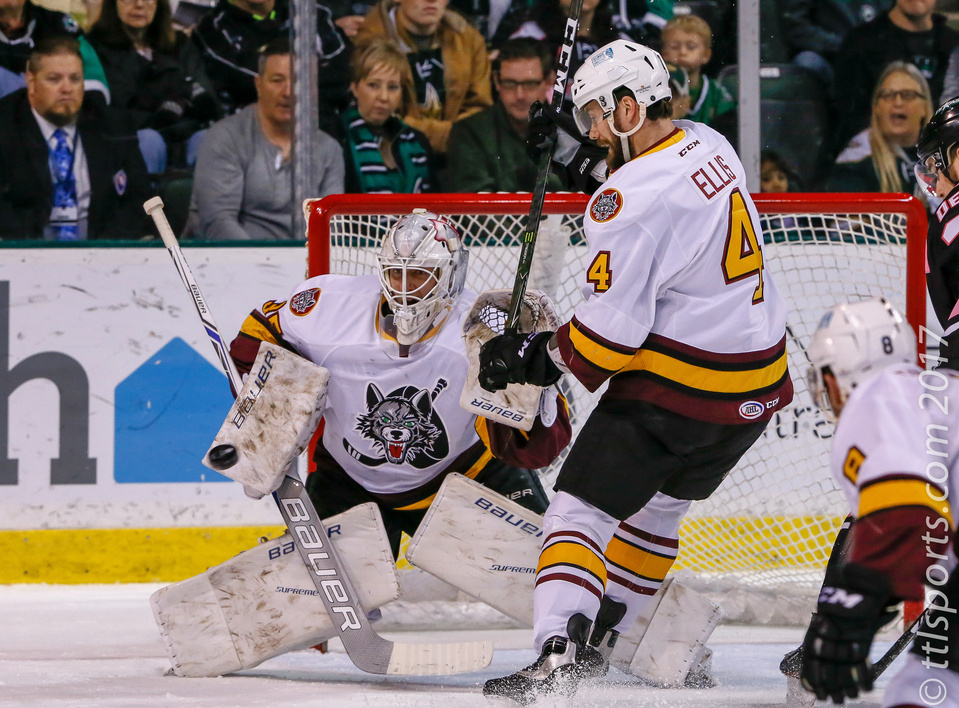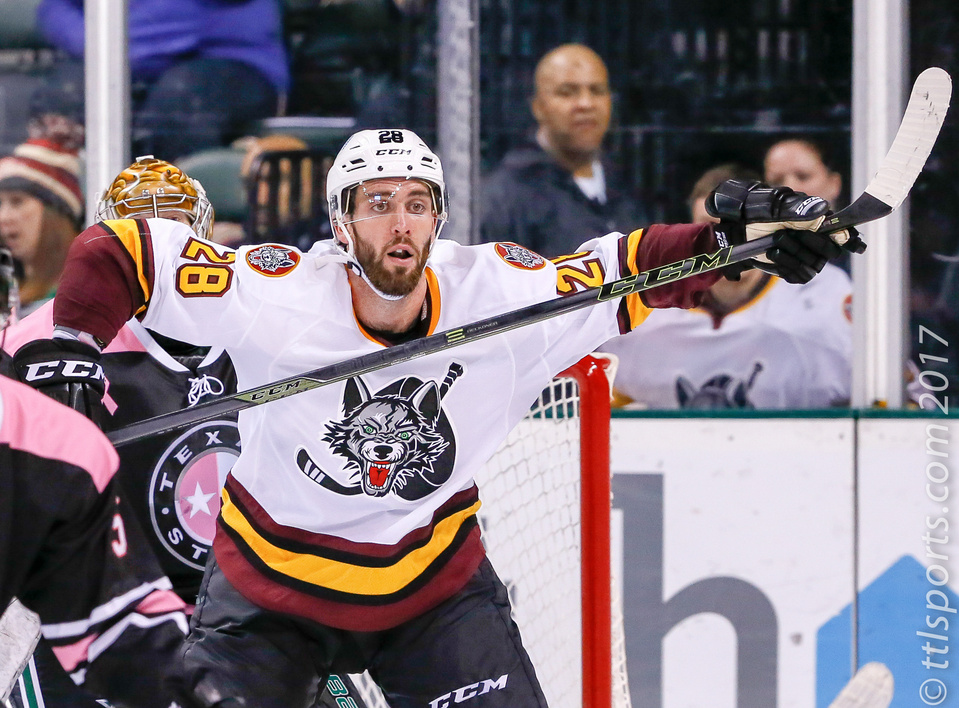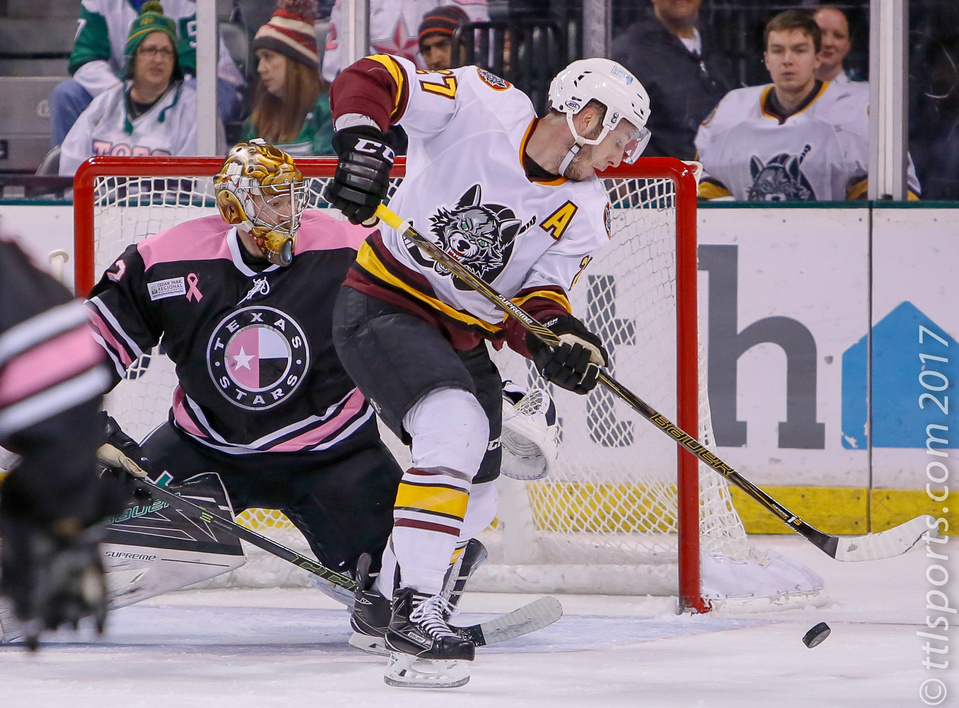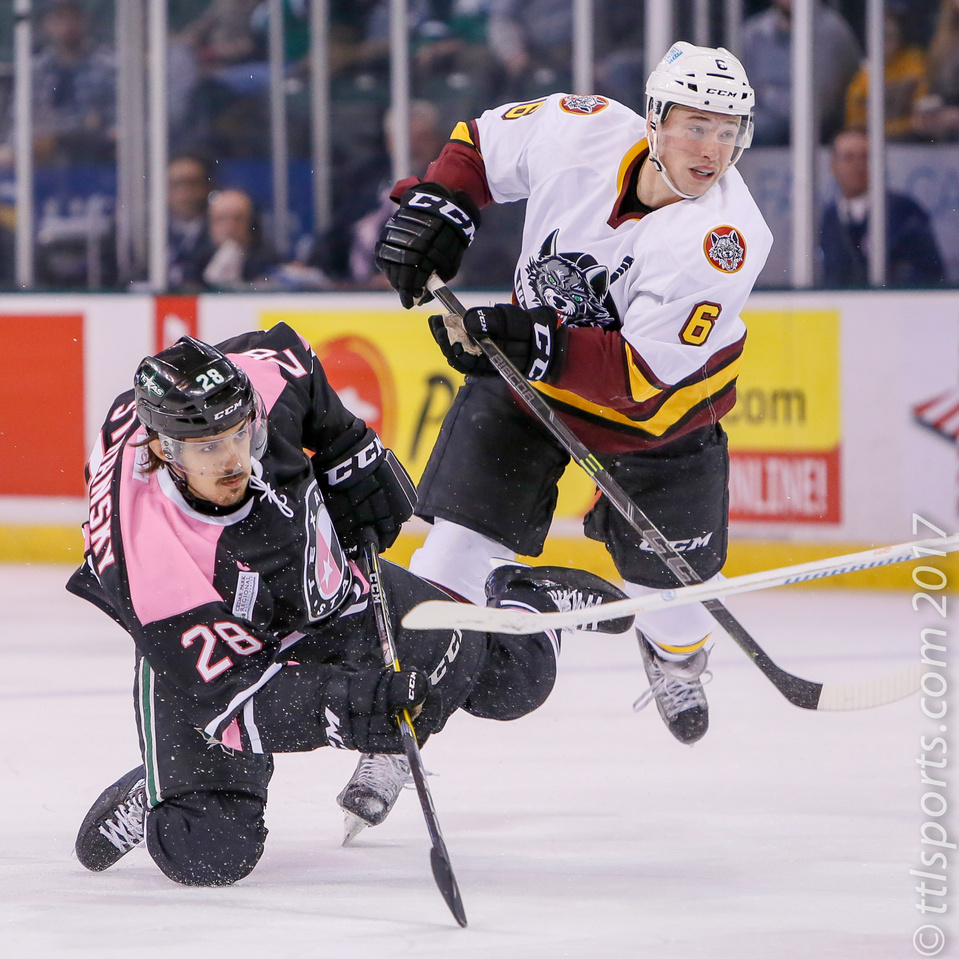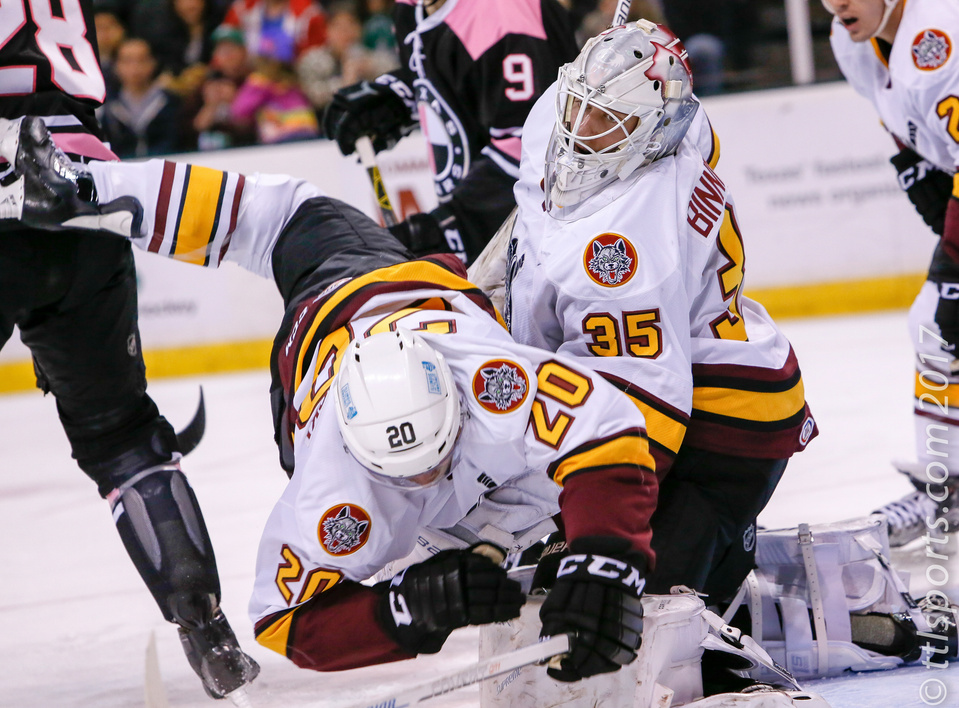 Nick Ebert could have taken another 24 seconds, but he chose not. Instead the defenseman converted a 4-on-3 overtime power play to secure the win for the Texas Stars over the Chicago Wolves. It was the eighth goal of the season for Ebert.
Mike McMurtry of the Stars started the scoring at 6:41 of the first period, assisted by Dustin Stevenson and Justin Hache. Chicago tied the game a few minutes later as Morgan Ellis put the puck by goalie Justin Peters. But Brandon DeFazio gave the Stars the lead going into the break with his 16th goal of the season. DeFazio's goal was assisted by Jason
Dickinson and Mattias Backman.
The second period opened with a Chicago goal at 1:07 to tie the game. Both teams pitched a back-and-forth battle, but the period ended tied at 2-2.
Stars' center Travis Morin started the final frame by finding the back of the net at 1:04, assisted by Jason Dickinson and Matej Stransky. The match was Texas' to lose until 19:14 when Ty Loney of Chicago tied the game and forced overtime. Ebert's overtime goal came at 4:34 and was assisted by Ludwig Bystrom and Gemel Smith.

Goalie Justin Peters recorded the win for the Stars, allowing 3 goals on 21 shots.