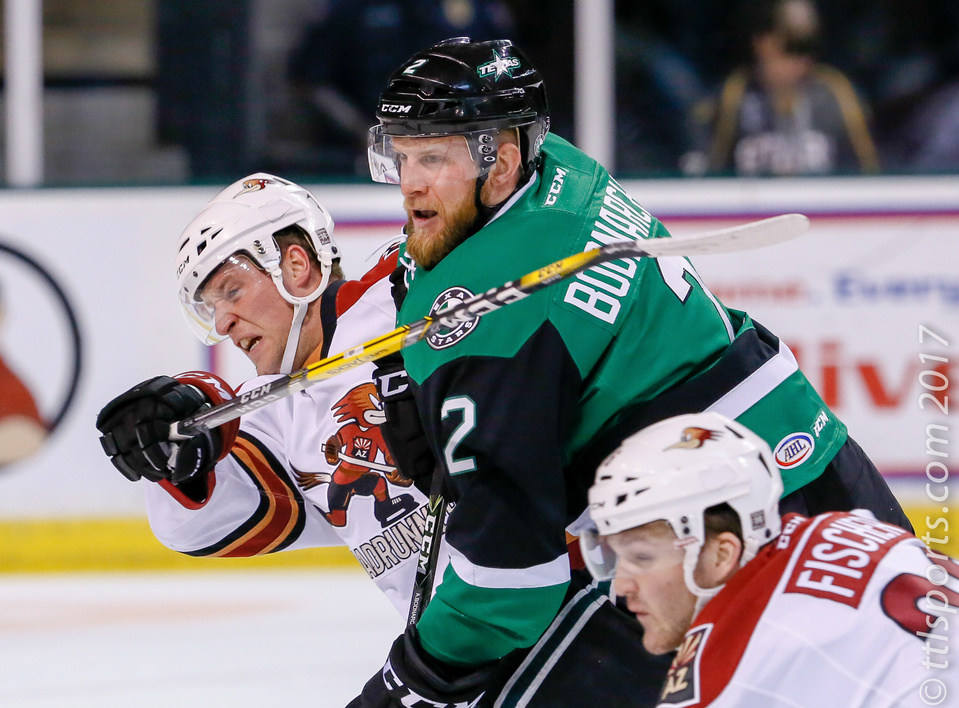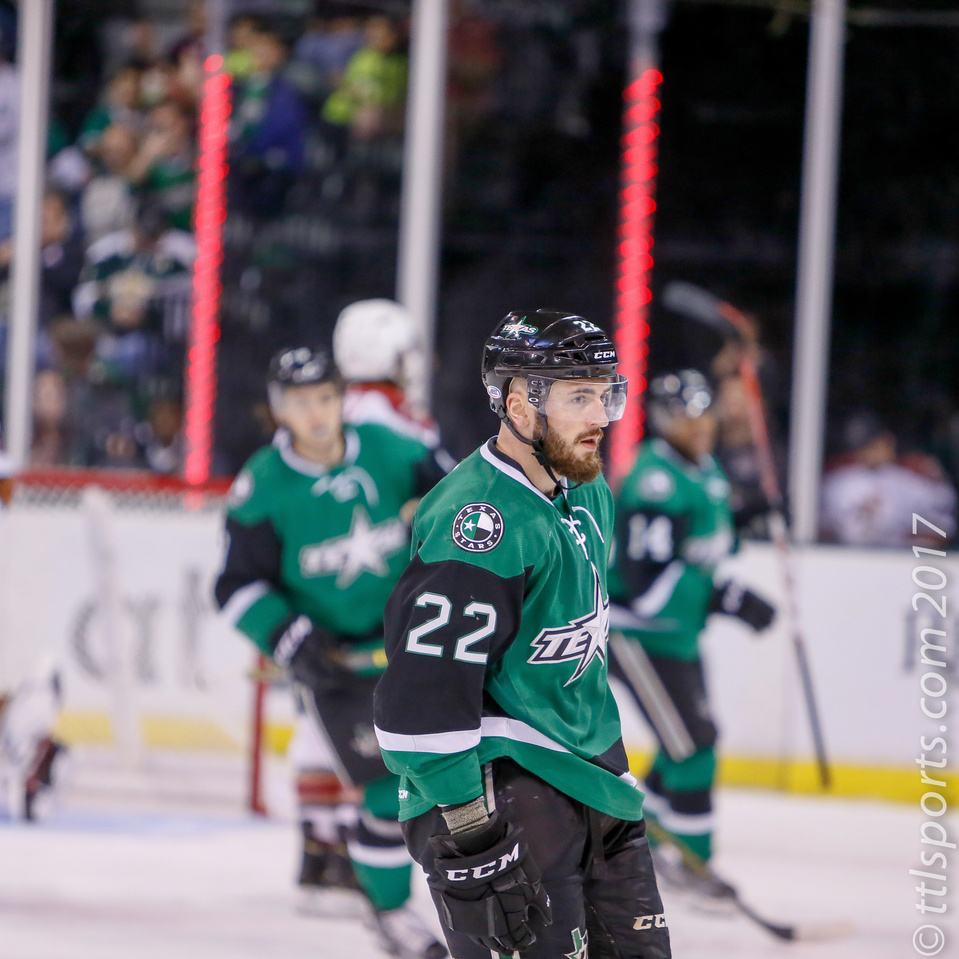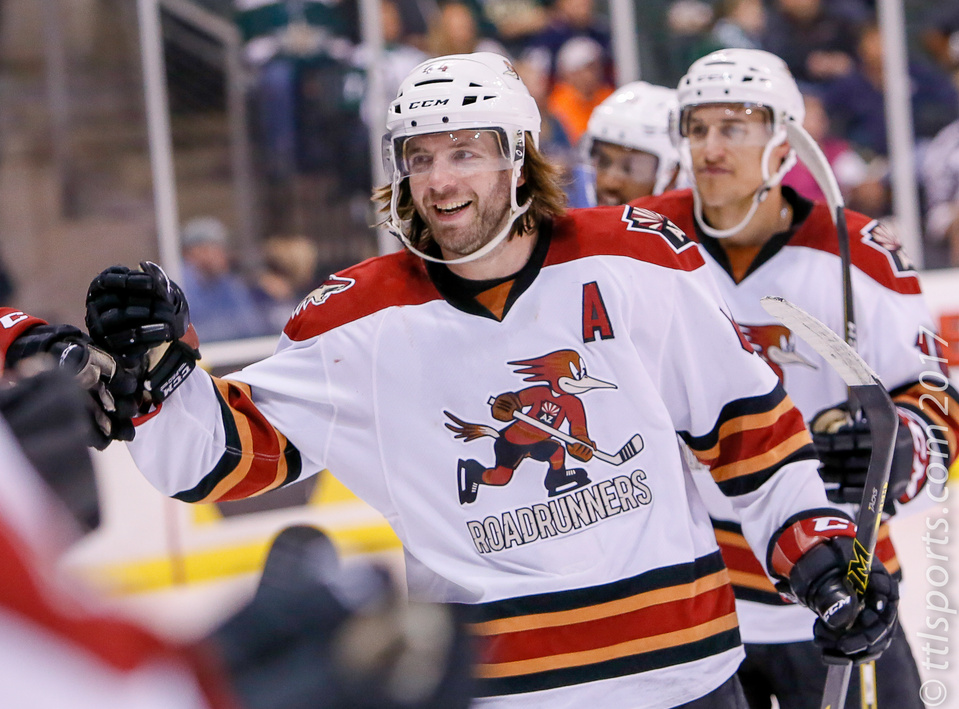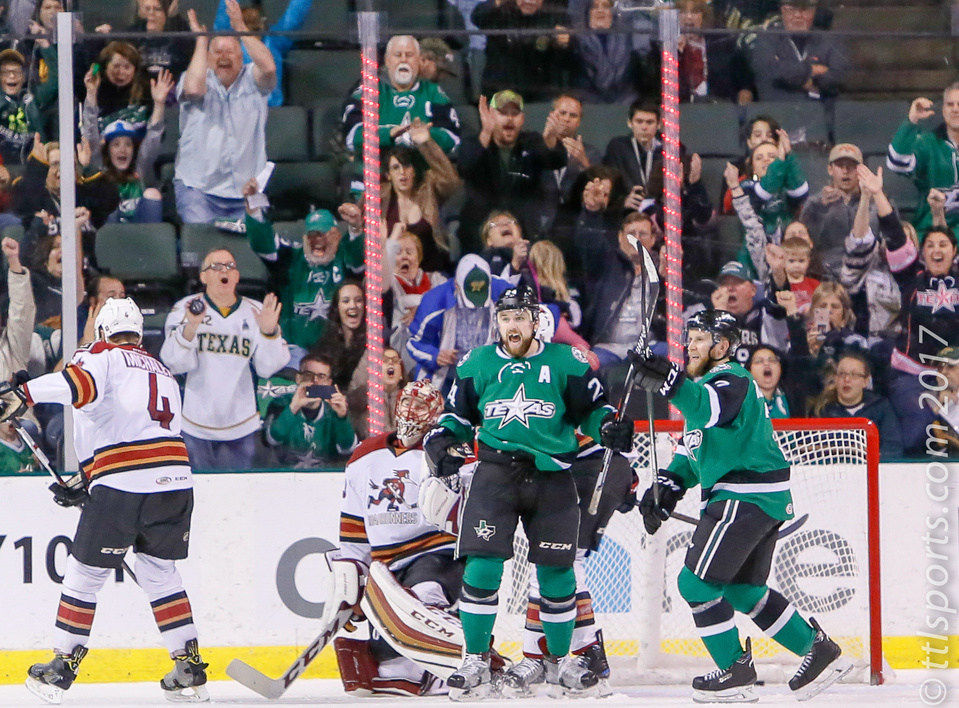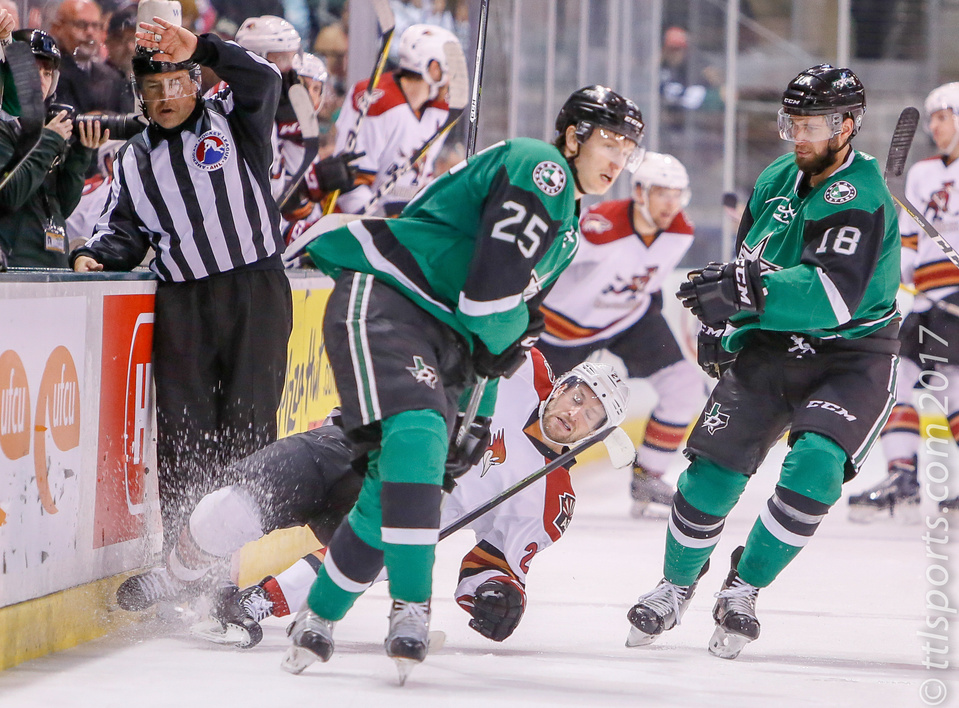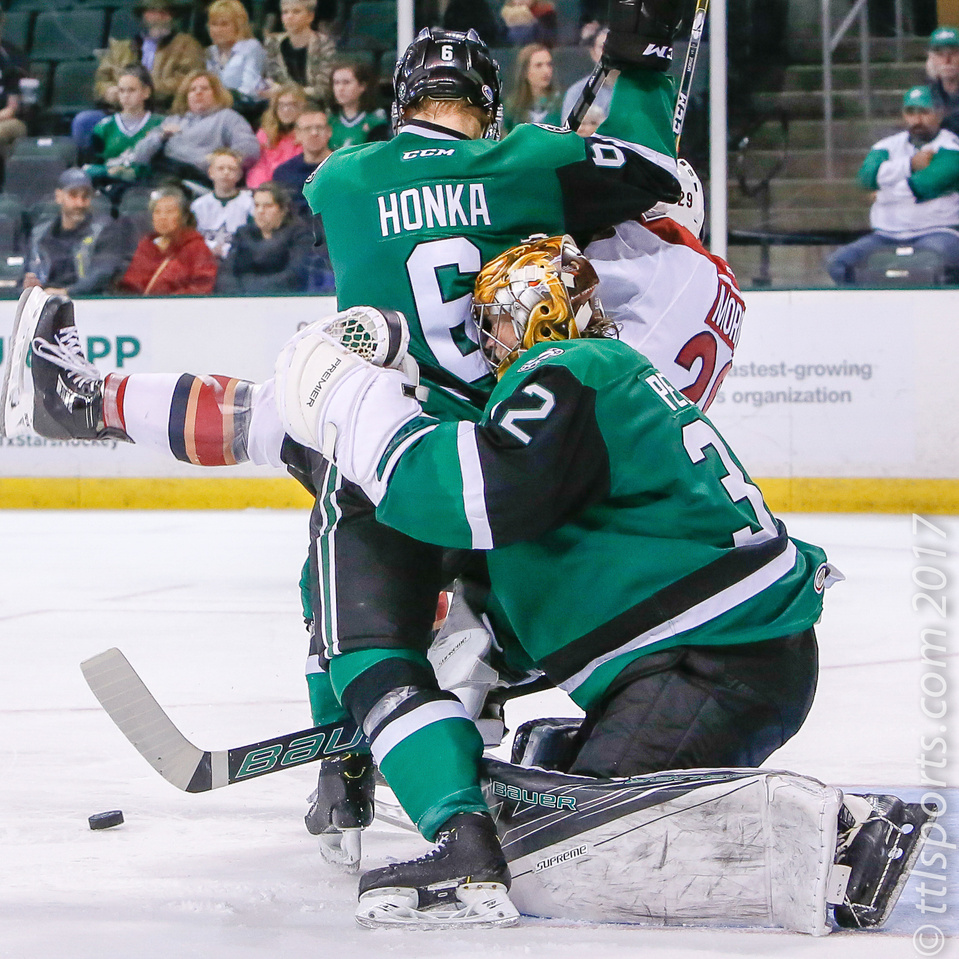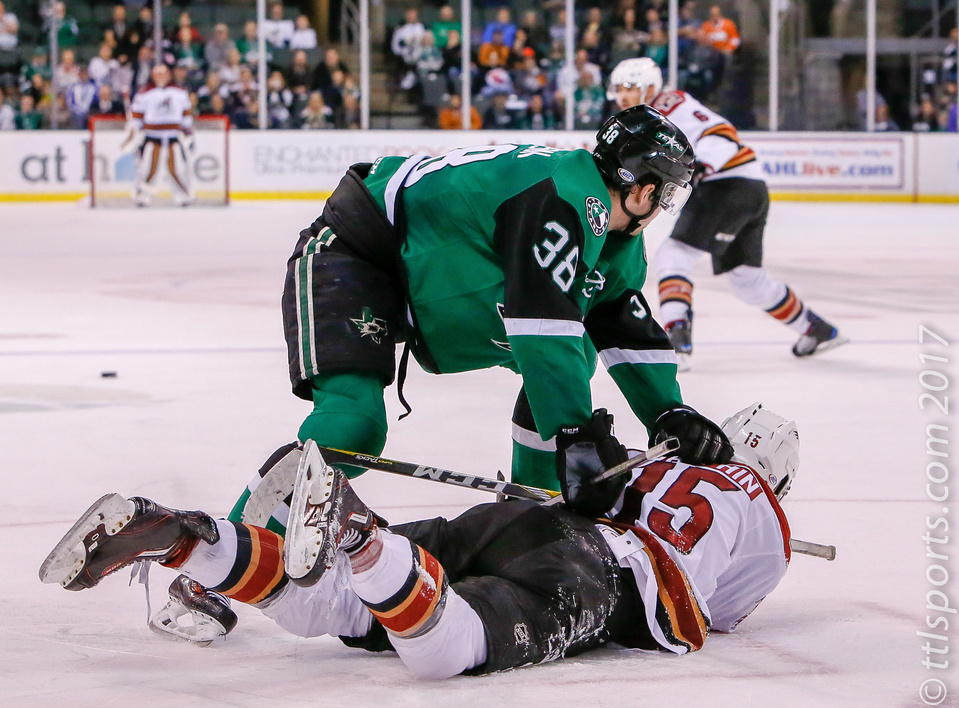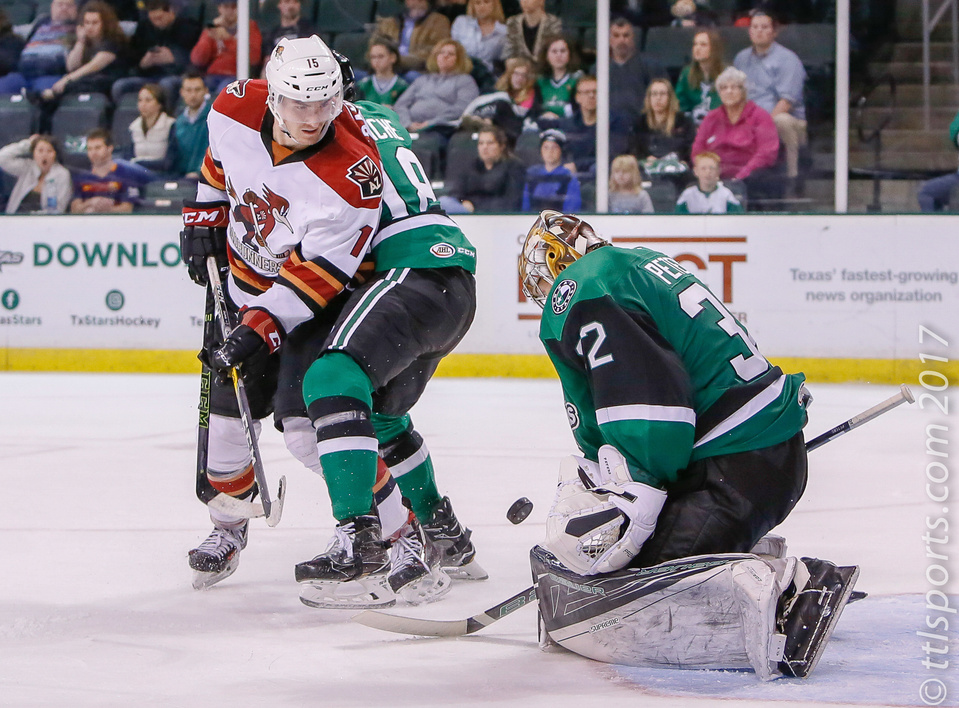 The Texas Stars converted on four of seven power plays to beat the Tucson Roadrunners 6-2.
The Stars scored the first three goals of the game, starting with Travis Morin (16) at 10:39 of the first period. Julius Honka (6) followed at 12:10 with the first power play goal of the evening. And Nick Ebert tallied the second power play goal at 2:46 of the second period.
The Roadrunners attempted a comeback at 11:35 of the second frame with a goal by Christian Fischer, followed with another at 19:57 Eric Selleck. The remainder of the scoring was all Texas.
Matej Stransky found the back of the net for the Stars at 9:12 of the third period on the evening's third power play goal. Gemel Smith added to the power play total one minute later. The final Stars goal of the evening was by Remi Elie at 12:41