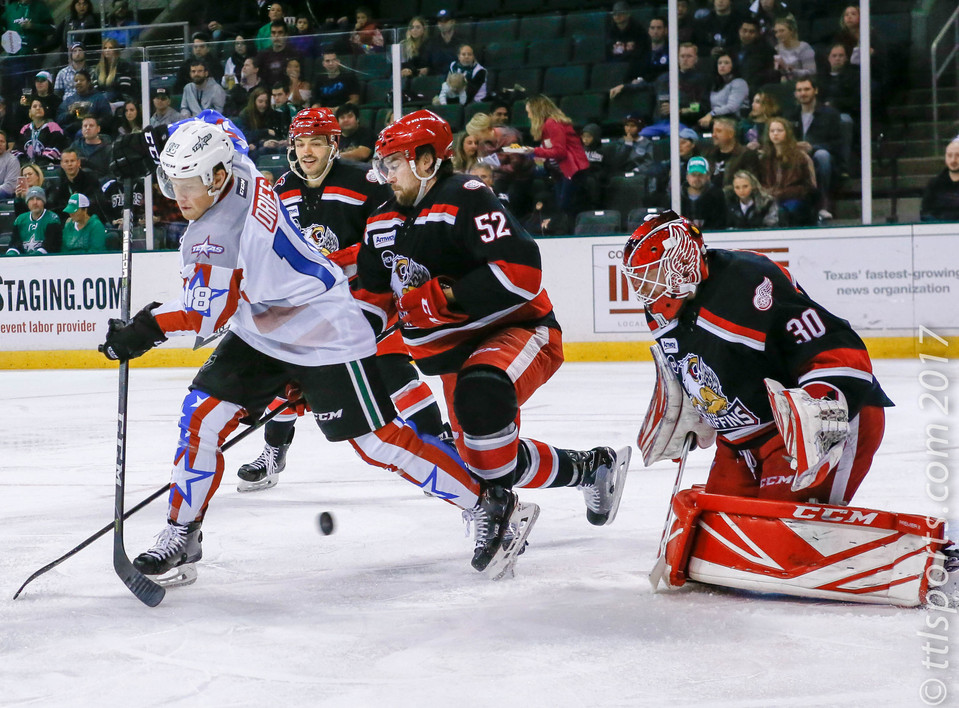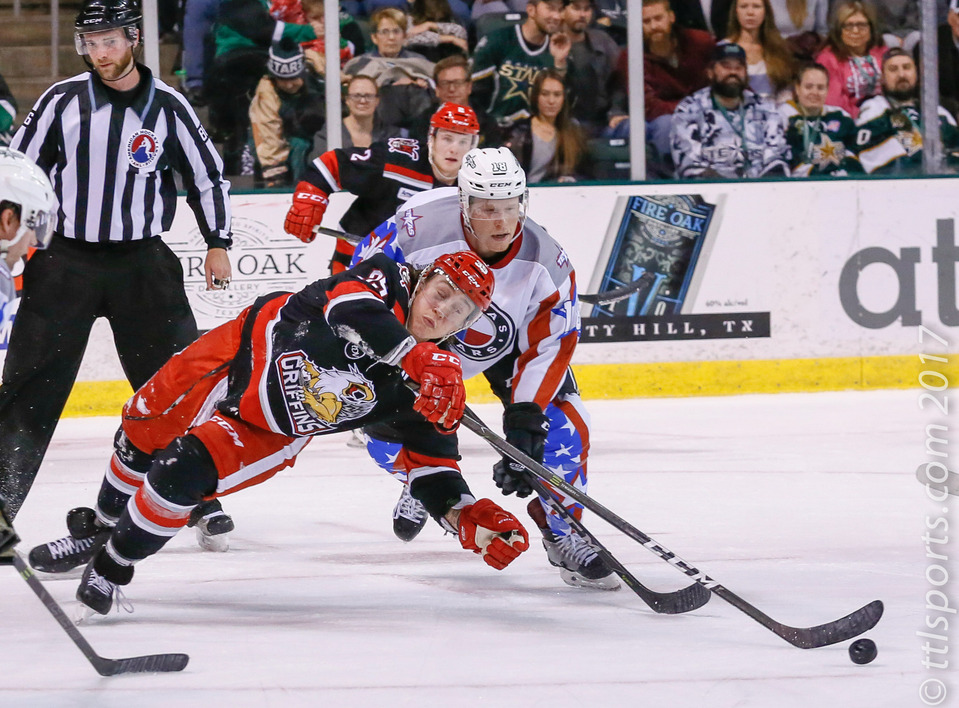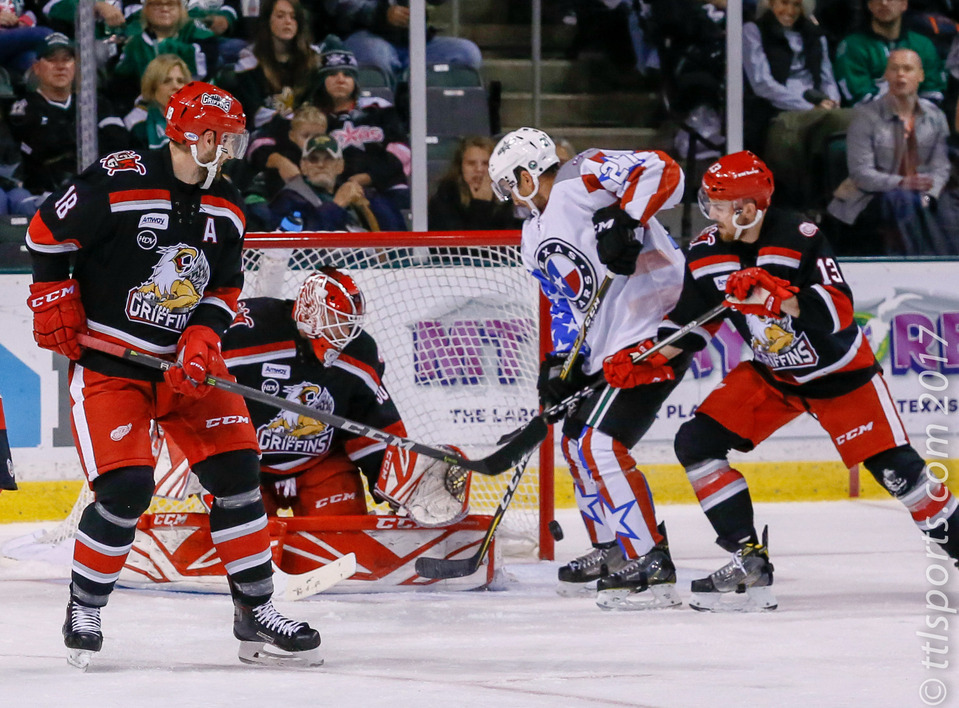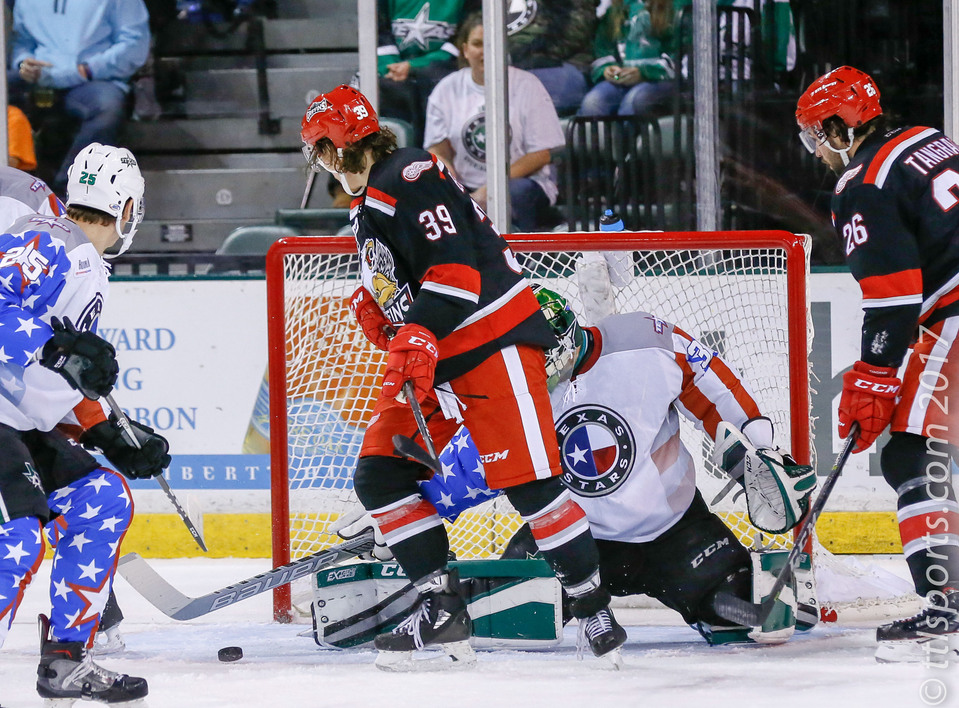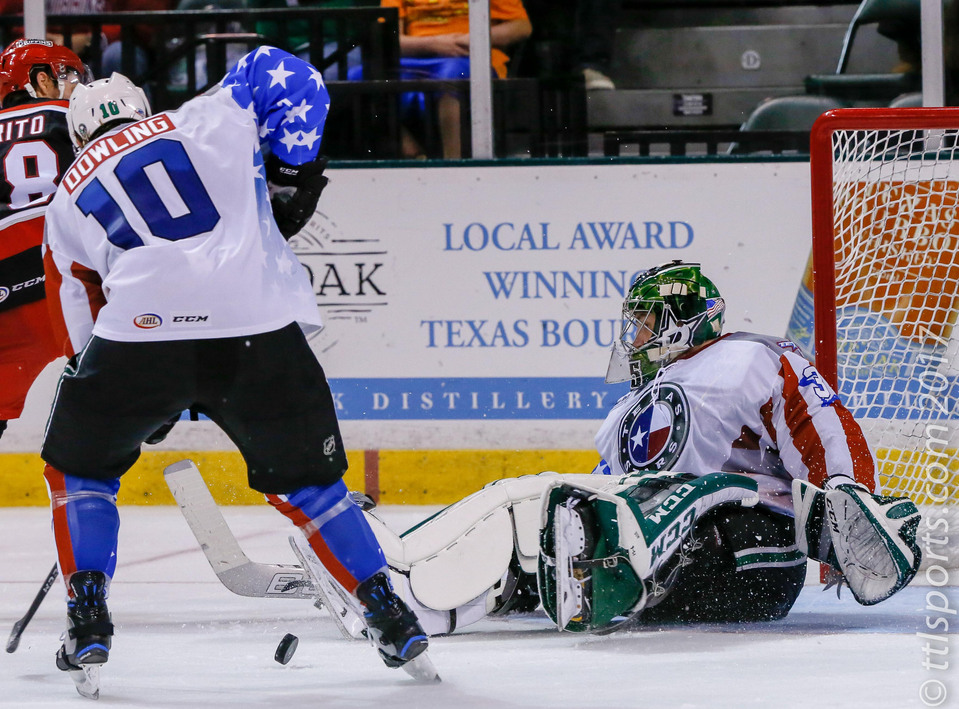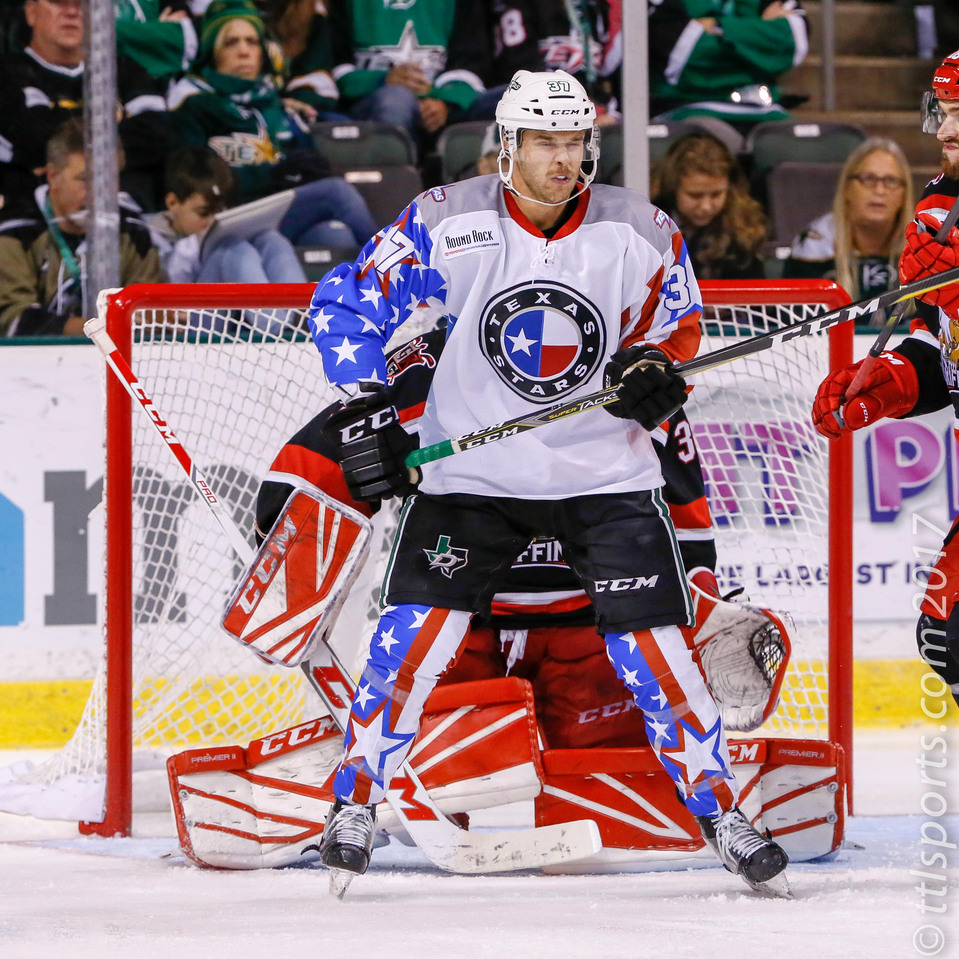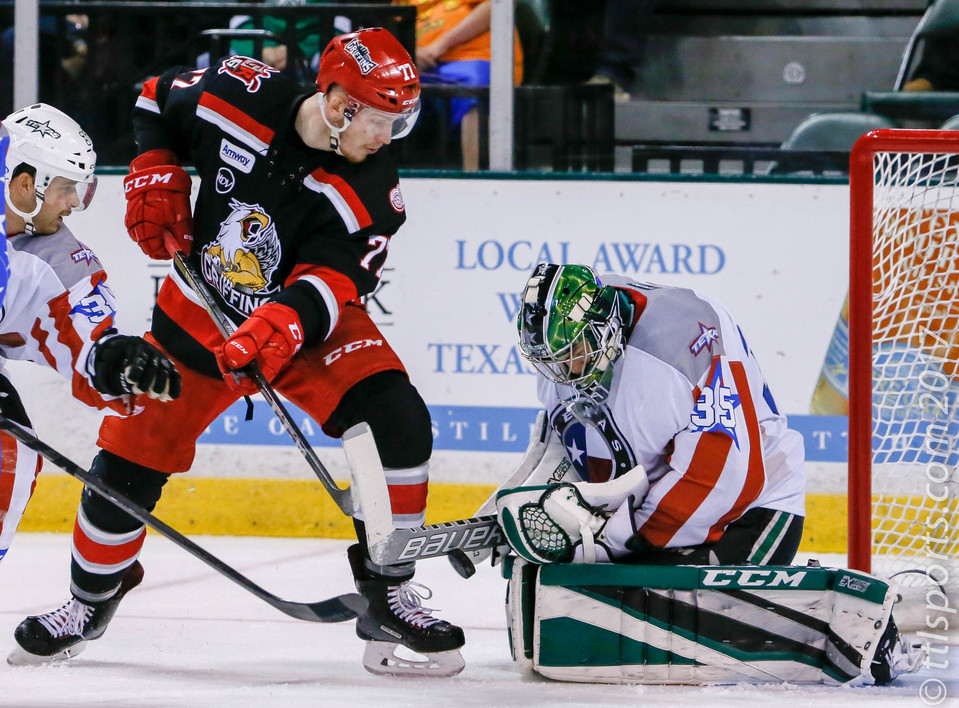 The Grand Rapids Griffins drew a play from Desert Storm on Friday against the Texas Stars. Shock and Awe used overwhelming power and spectacular displays of force to paralyze the Iraqis in the Gulf War. It worked convincing against the Iraqis, but not so well against the Stars.
The first ten minutes of the opening period looked like a power play against Texas, but with no penalties. The Stars held-up under a withering attack from a real power play mid-way through the period with both Sheldon Dries and Dillon Heatherington in the penalty box. Play was so intense that players from both teams were bent over the boards, sucking air, during a time out near the end of the period. The Griffins out-shot the Stars two-to-one. Landon Bow did a spectacular job between the posts and stopped all 16 shots. The only scoring came near the end of the period from the Star's Colin Markison.
The second period saw a reduced intensity as both teams went back and forth. Grand Rapids evened the game with a goal by Tyler Bertuzzi at 12:49 of the period.
The two-way intensity returned in the final frame. The Stars took the lead mid-way through the
period on an unassisted short-handed goal by Sheldon Dries. Grand Rapid was hell bent on tying the game, again out-shooting the Stars 2-to-1. But the Stars didn't bend, never-mind break, especially in the final two minutes when the Griffins pulled their goalie.
Both goaltenders were on top of their game. Landon Bow stopped 33 of 34 shots for the
Stars, while Tom McCollum allowed two goals on 23 shots for the Griffins. Texas upped their record to 7-6-0-1, while Grand RapidS fell to 6-7-0-1. The teams meet again on Saturday night.
Andy Nietupski (anietupski@ttlsports.com)