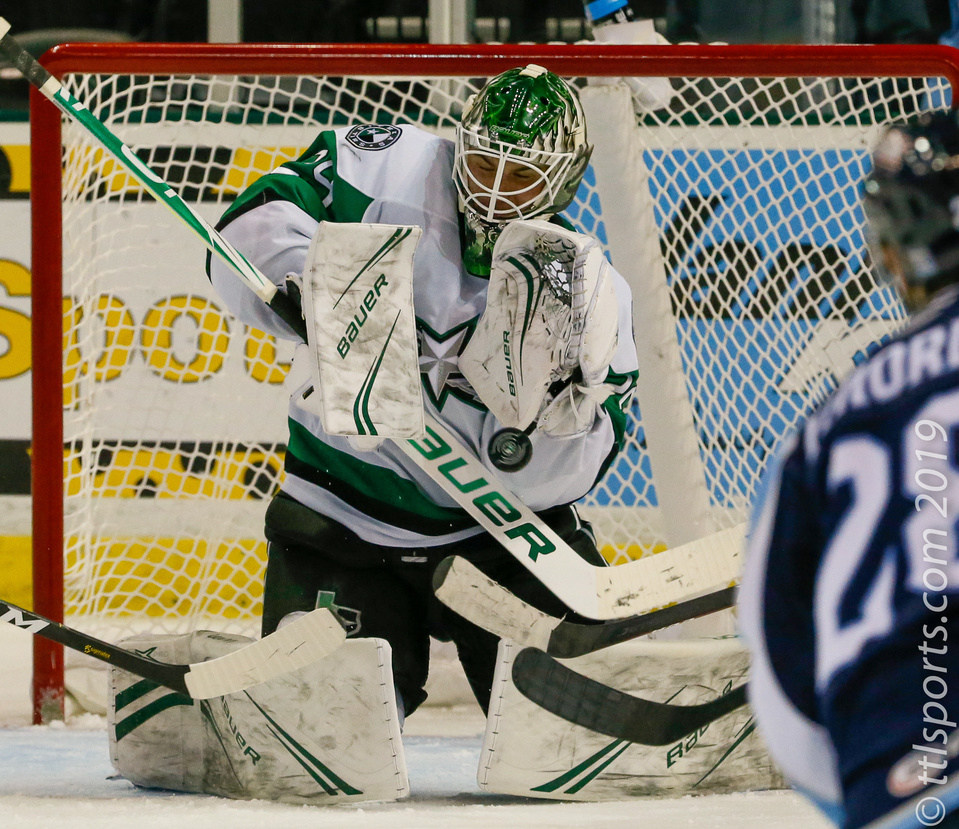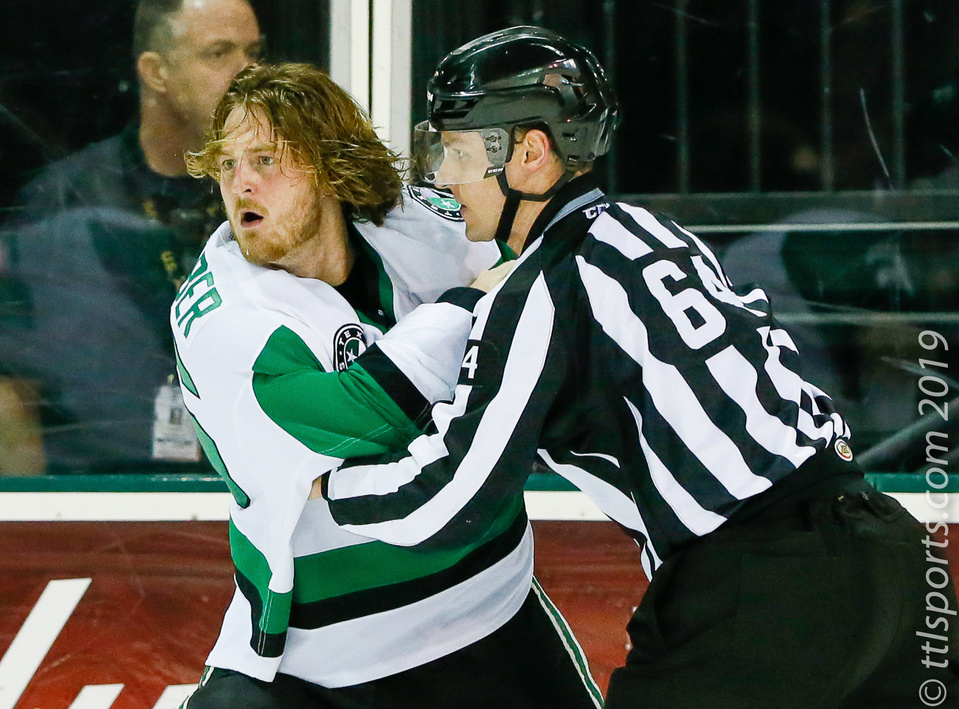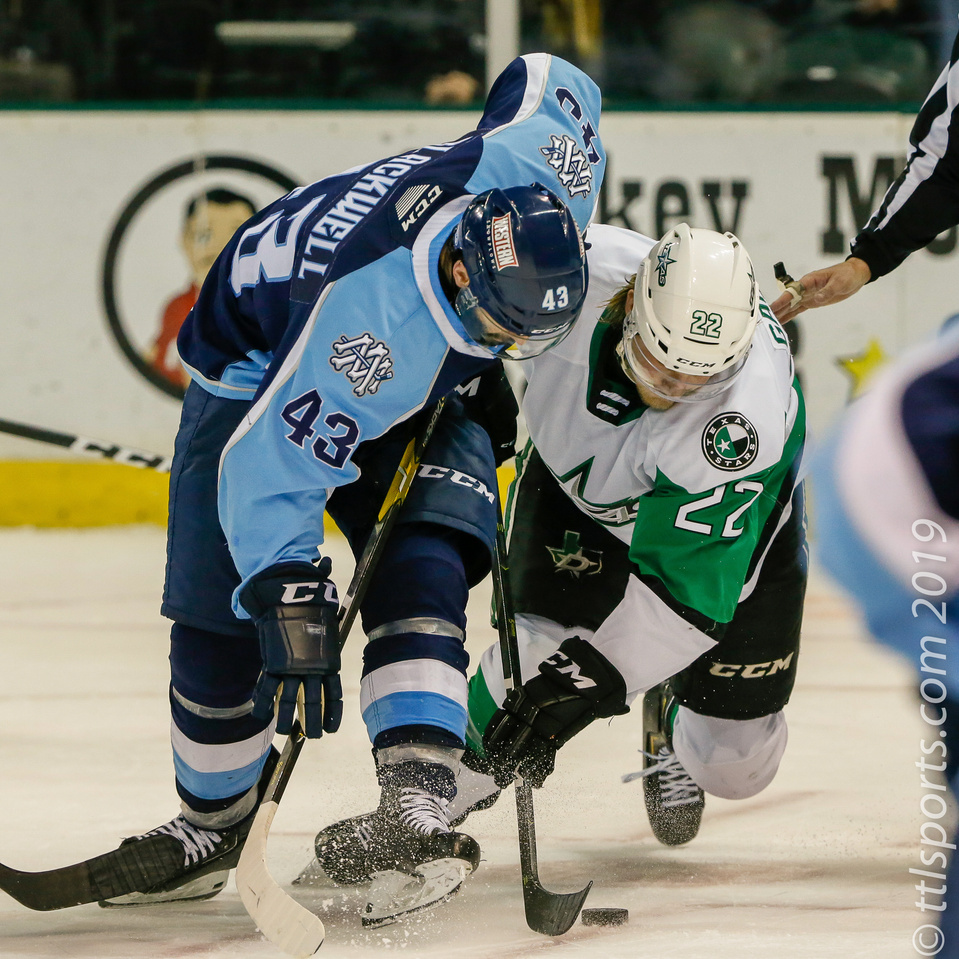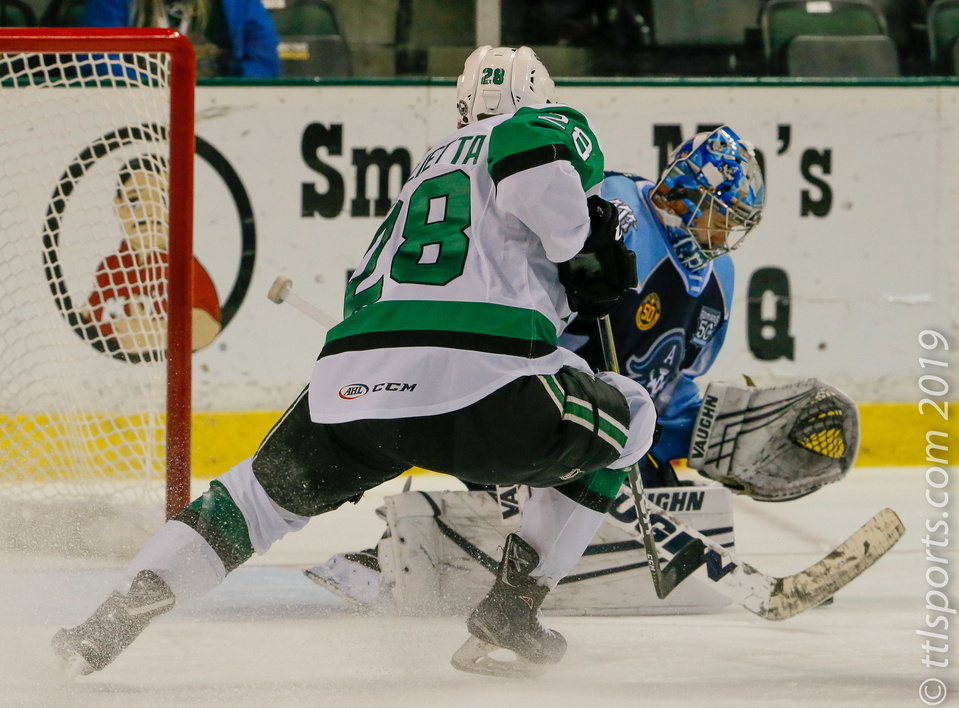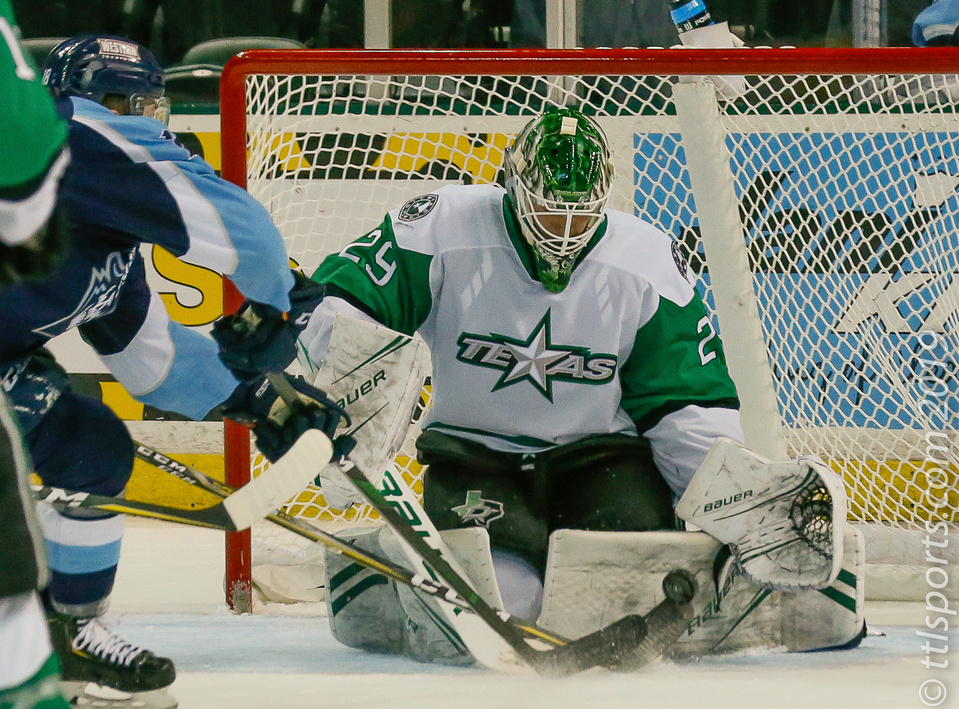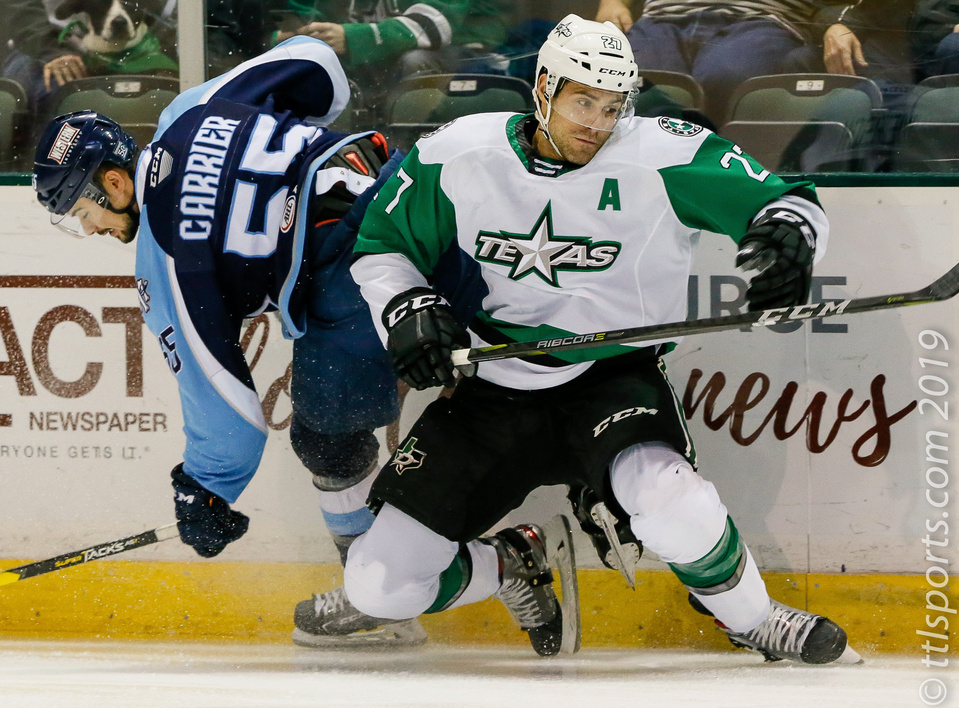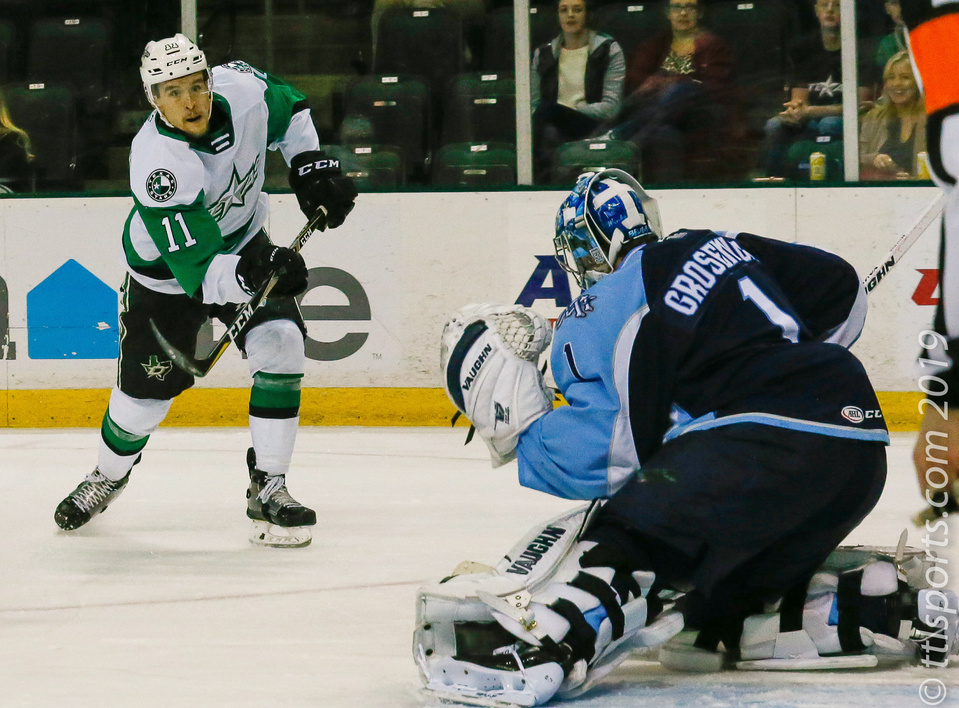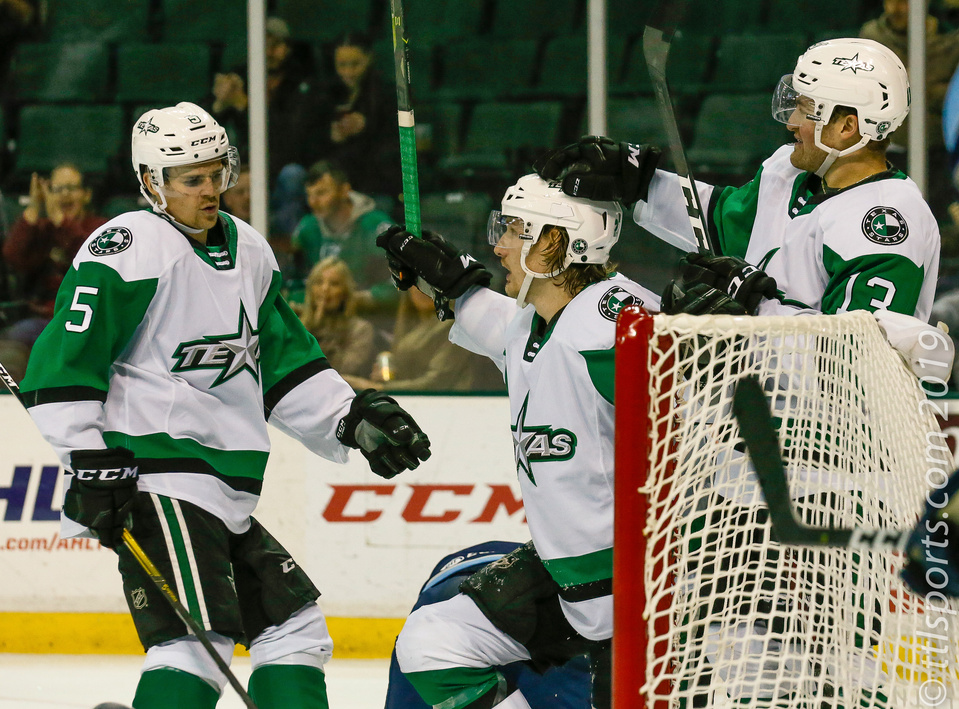 The last place Texas Stars (7-13-1-2) defeated the conference leading Milwaukee Admirals (17-4-1-2) by a score of 5-1 to break the Admirals' 13-game winning streak.
Both teams played a cautious first period.
Milwaukee's Yakov Trenin opening the scoring at 4:18 in the second period on a power play, for the Admirals only goal in the game.
Texas responded with only four shots-on-goal in the second period, each finding the back of the net. Jason Robertson started the run on a power play. Rhett Gardner, Joel L'Esperance and Adma Mascherin each followed.
Michael Mersch added a fifth goal for the Stars early in the final frame. Texas' five goals came in a span of six shots-on-goal.
Stars rookie goaltender Jake Oettinger (2-5-2) was spectacular between the posts and earned the win by making 39 saves on 40 shots-on-goal. Milwaukee goalie Troy Grosenick (8-2-2) suffered the loss, allowing 5 goals on 20 shots.
"When Otts was called upon he was outstanding," said Texas head coach Derek Laxdal. "I think the difference in the game was goaltending"
Overall, Laxdal summed it up at"Good home stand. Going 4-0-1. We broke the losing streak. Hopefully we can bottle this up and take it on the road."
Texas travels to Wilkes-Barre Scranton to play the Penguins.