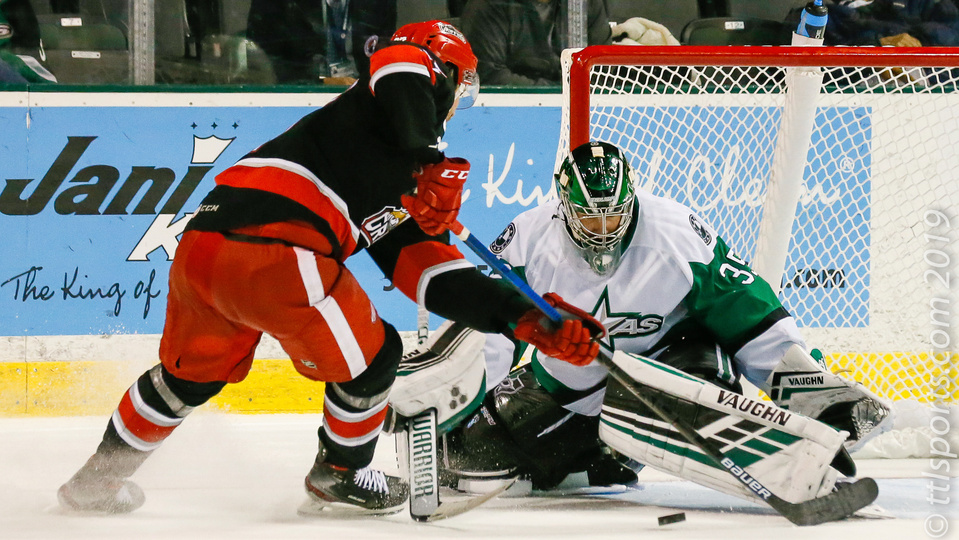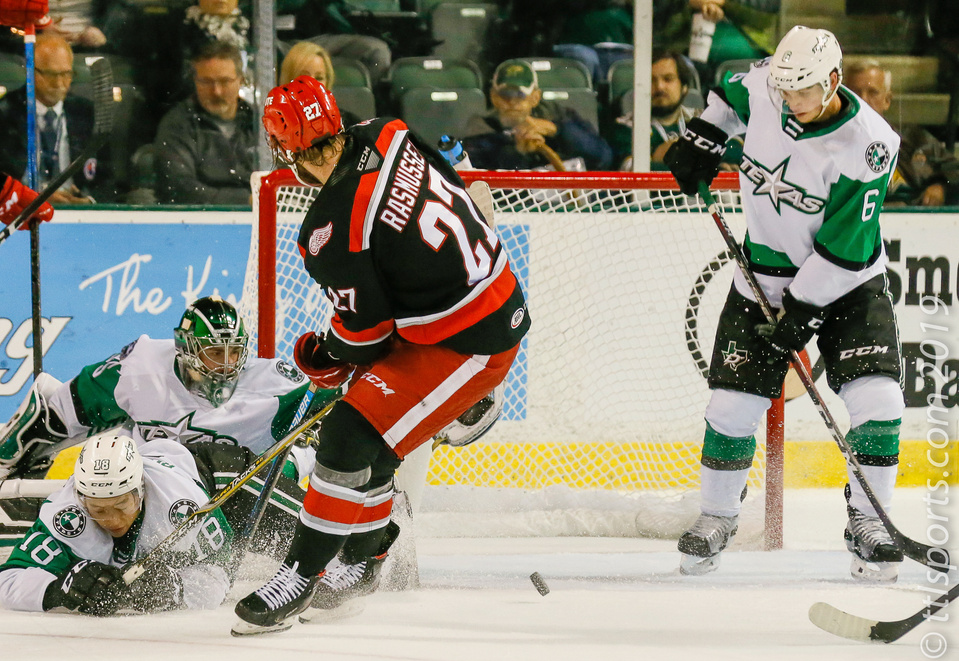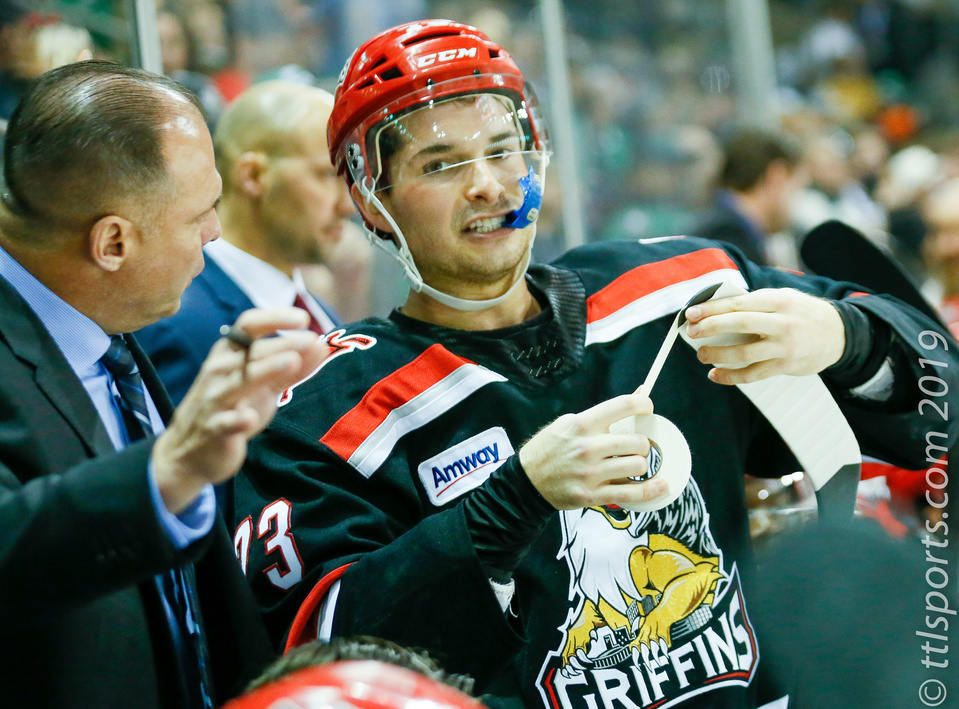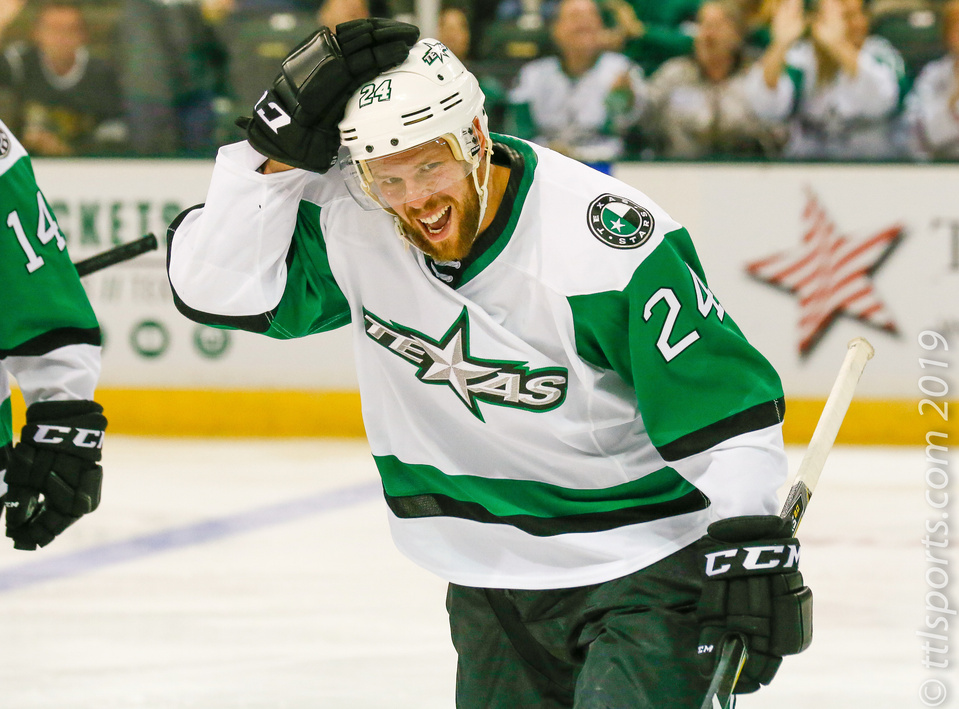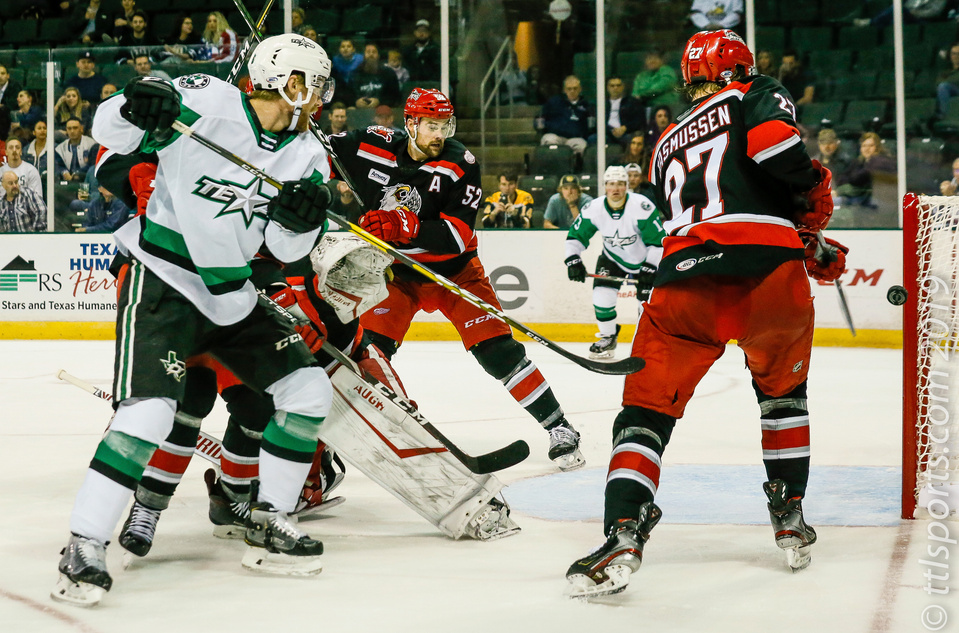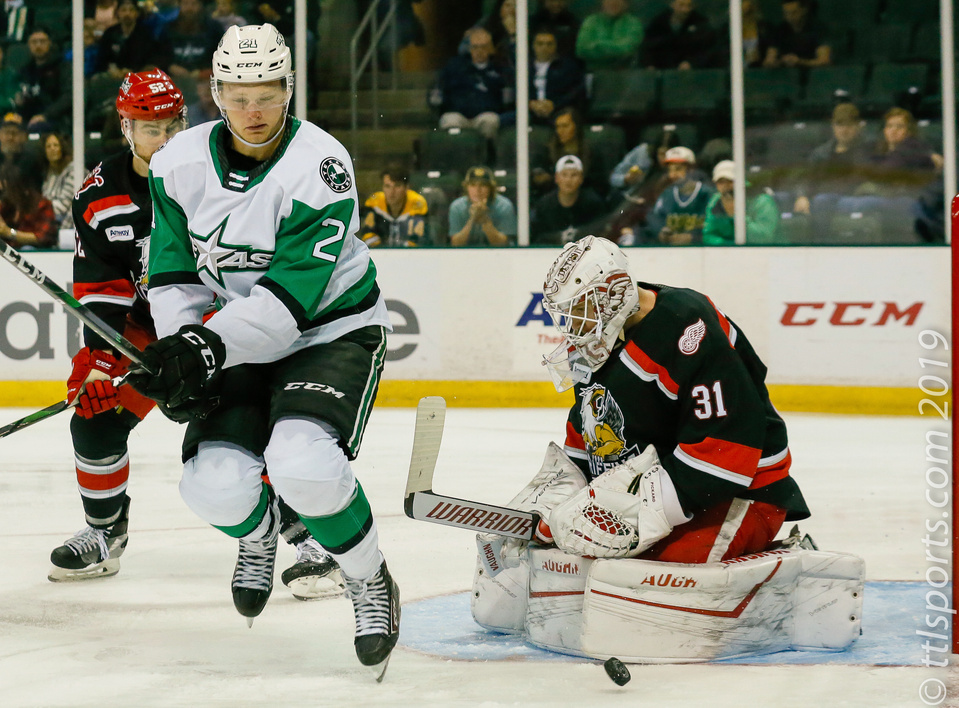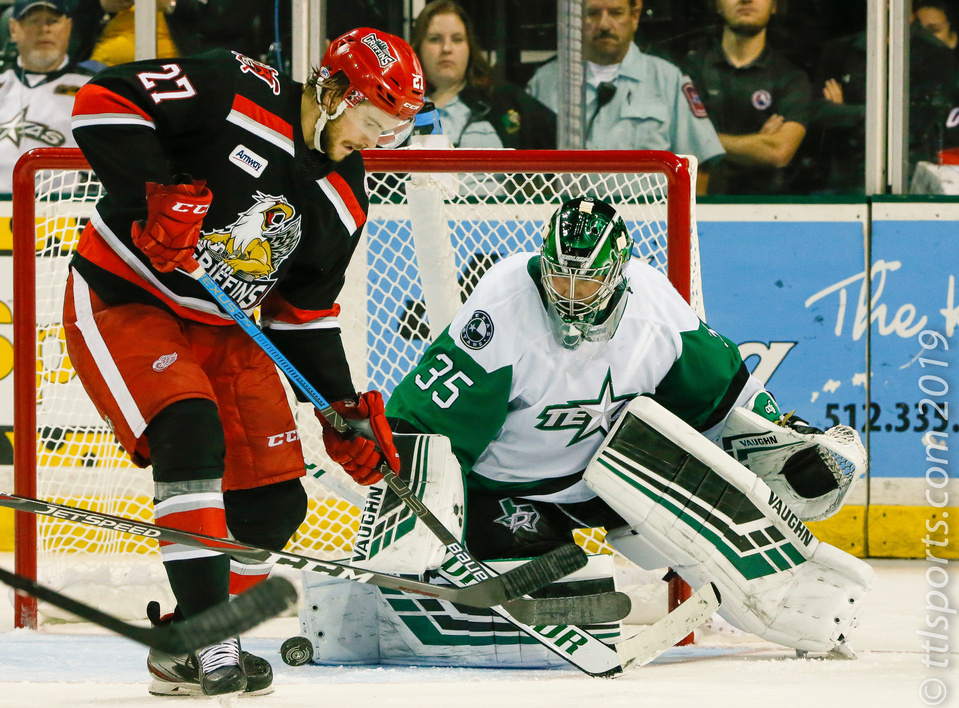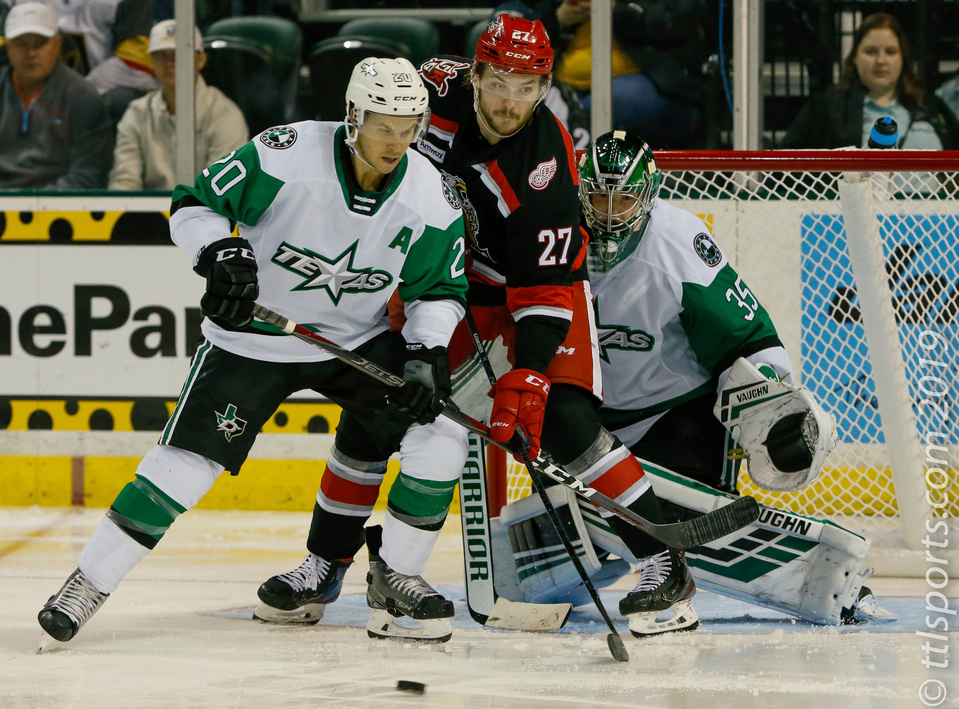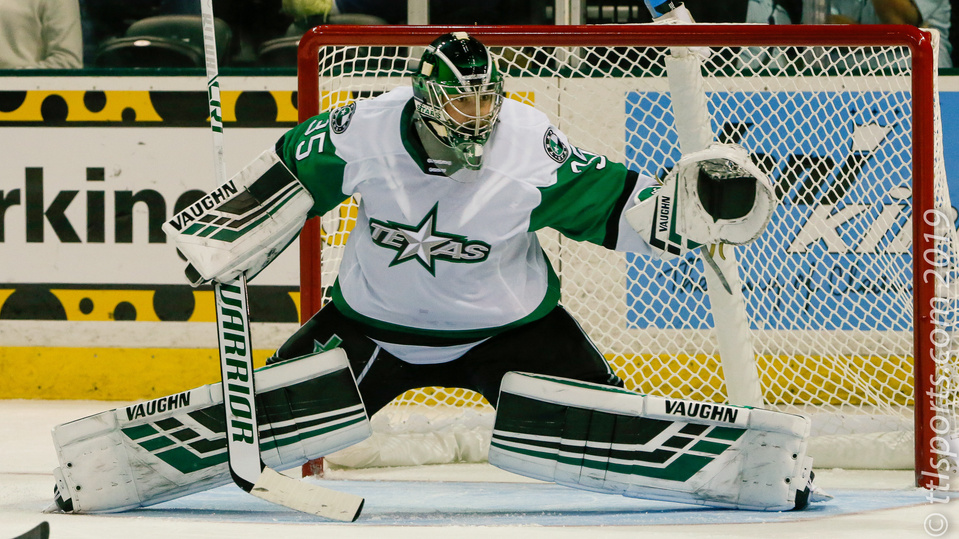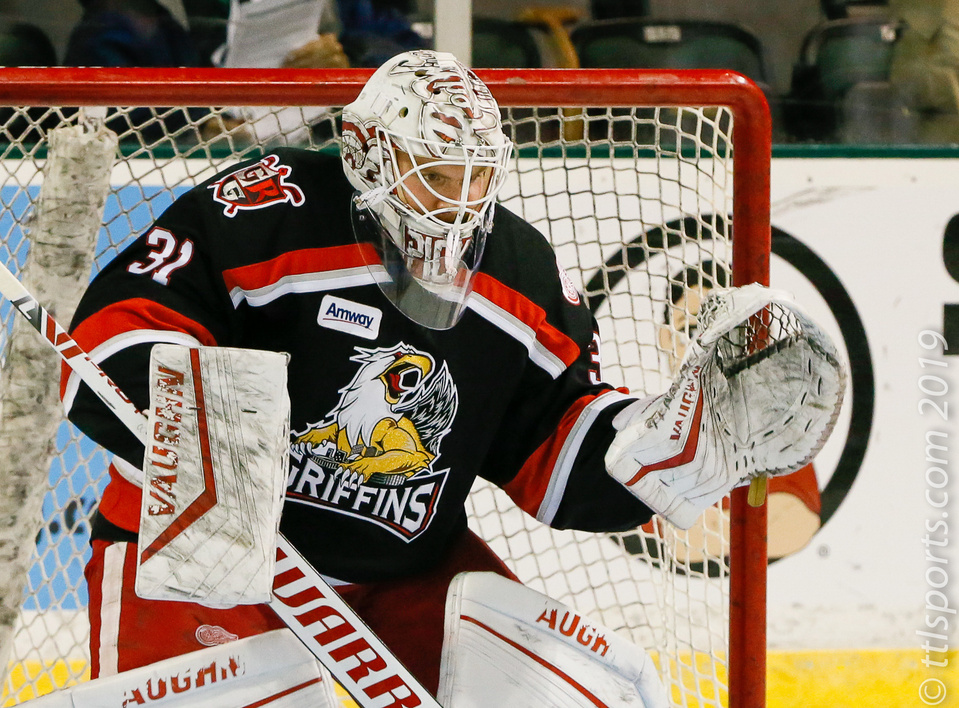 The Texas Stars (2-2-0-1) eked out a 4-3 victory over the Grand Rapid Griffins (2-1-0-1) in an uneven performance that ended in a shootout.
The Stars suffered an anemic first period, mustering only 5 shots on goal versus 12 by the Griffins. Matt Puempel gave the Griffins a 1-0 advantage, scoring on a first period power play.
Penalties hurt the Stars with 2 of Grand Rapid's 3 goals coming on power plays. "We took too many penalties tonight," said Star head coach Derek Laxdal. We couldn't stay on the box. They have a lethal power play."
A different Texas team came to the ice for the second period, putting up two unanswered goals. Conner Bleackley found the back of the net for this third time this season and Brad McClure scored his first goal of the season on a power play.
When asked what they discussed between periods to achieve such turnaround Laxdal said "We just talked about some of the things we could have done better. (That) you just have to grind a game out when you're down 1-0."
Texas lost their 2-1 advance in the third period and was forced into overtime. The highlight of the period was a goal by defenseman Reece Scarlett. The goal was Scarlett's first since the 2017 / 2018 season, having missed all of last season due to injury.
He's such a big energetic part of our (locker) room," said Laxdal of Scarlett. "He's a well-rounded defenseman. He got some great shot blocks during the game. It was good to see him score that goal."
The Stars failed to convert on Grand Rapid penalty during the overtime period and was forced to a shoot-out.
Tanner Kero was the only Texas skater to but the puck pass Grand Rapid goalie Calvin Pickard, while Texas goalkeeper Landon Bow rejected all three Griffins attempt.
"With the young group that we have we're going to need to some big nights in the net, and I think he was outstanding." Said Laxdal on Bow's performance on the evening. "They got some pretty good firepower over there. I think he stood his ground very well in the shoot-out, so give him a lot of credit."