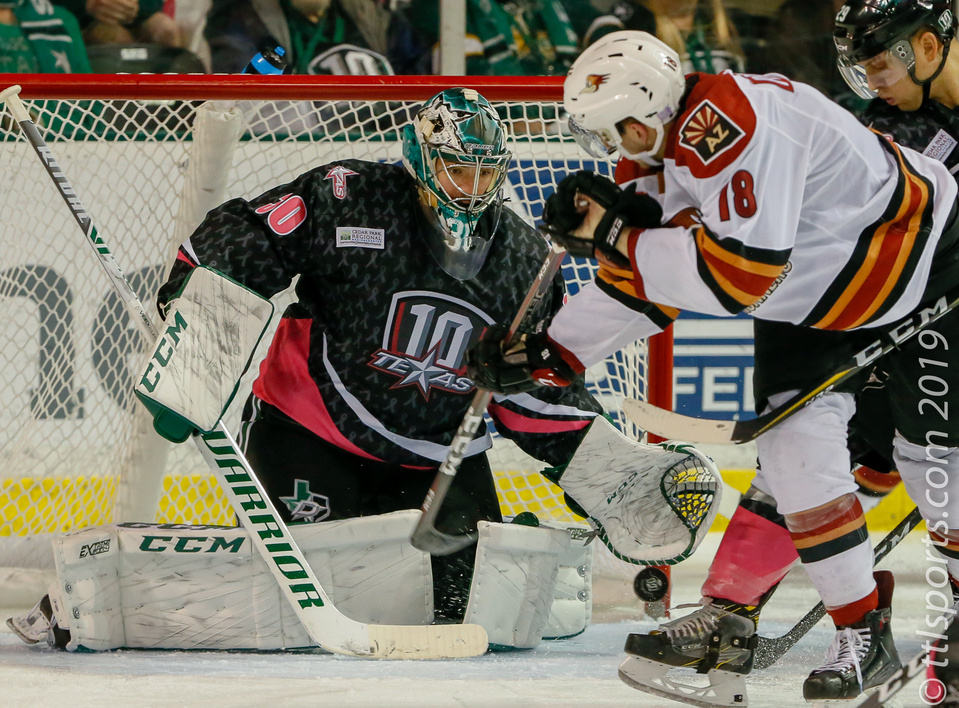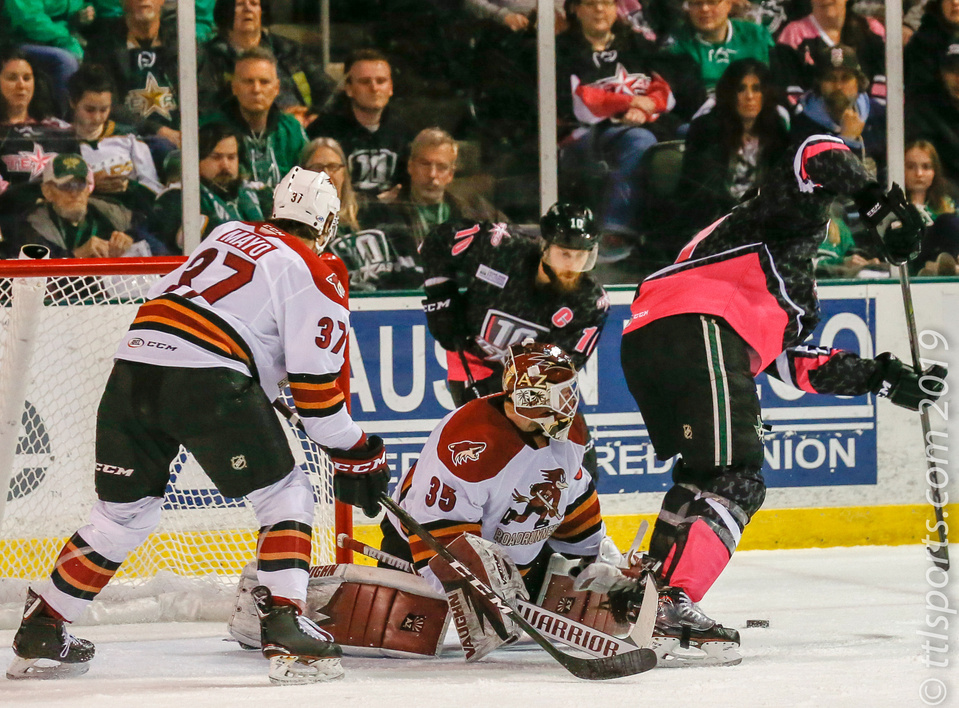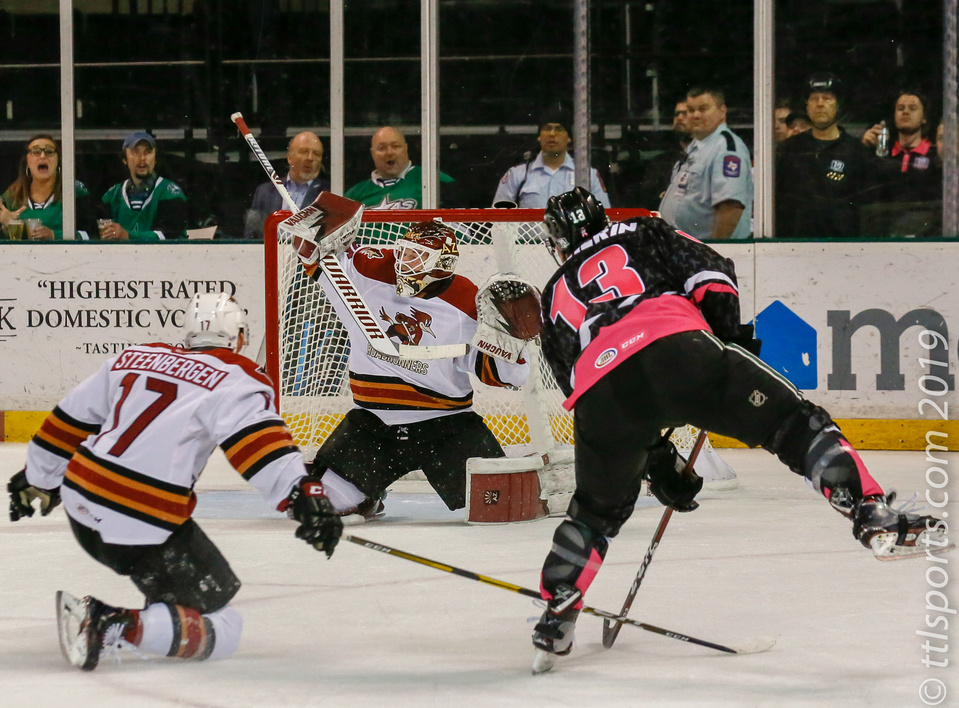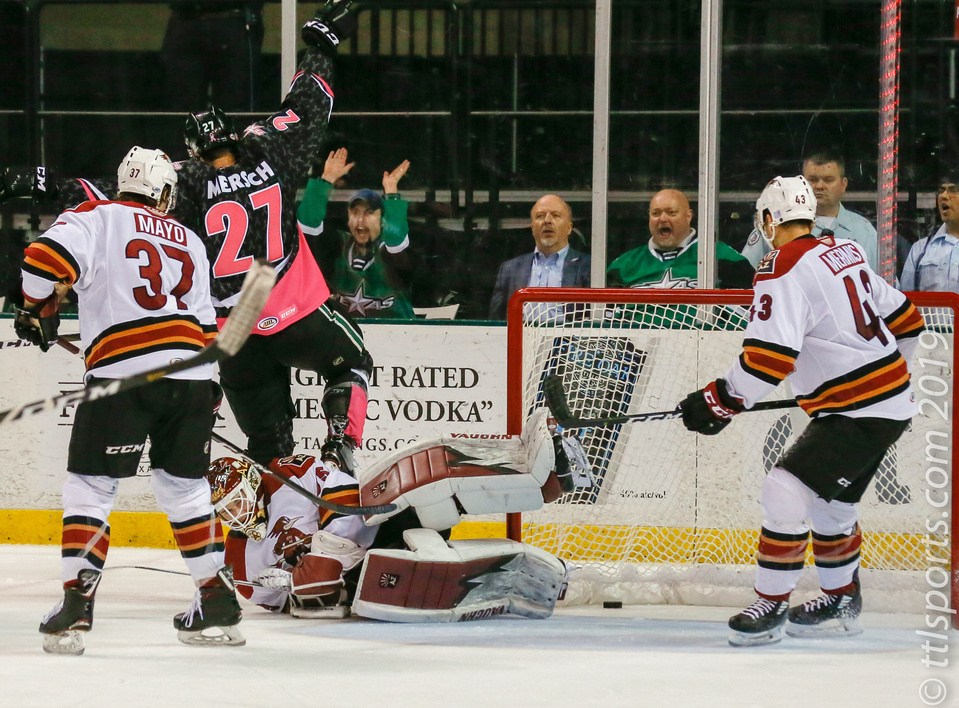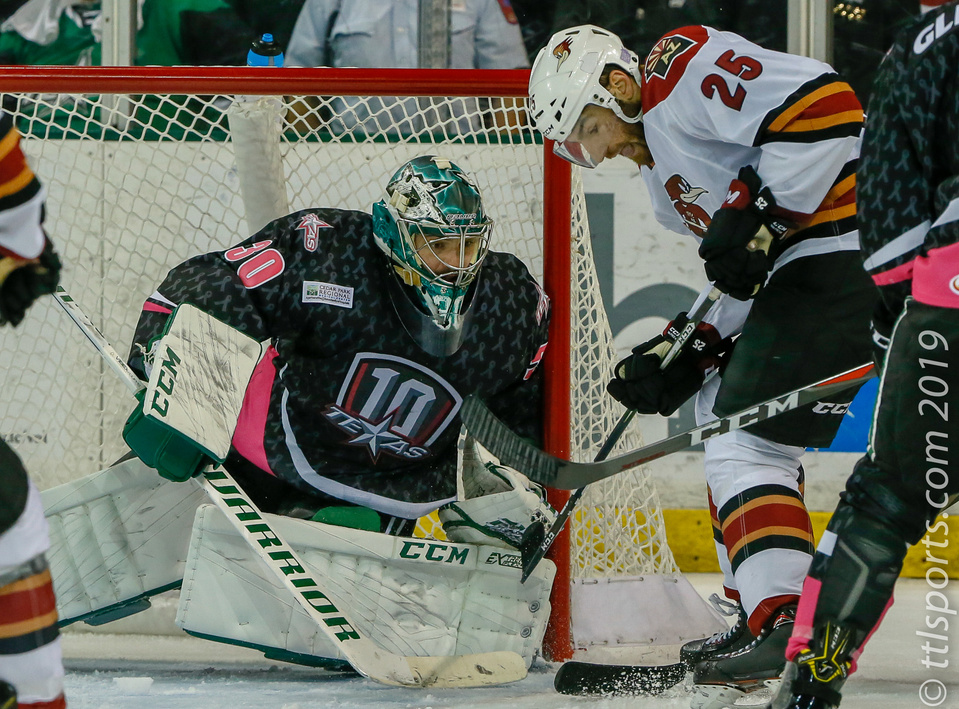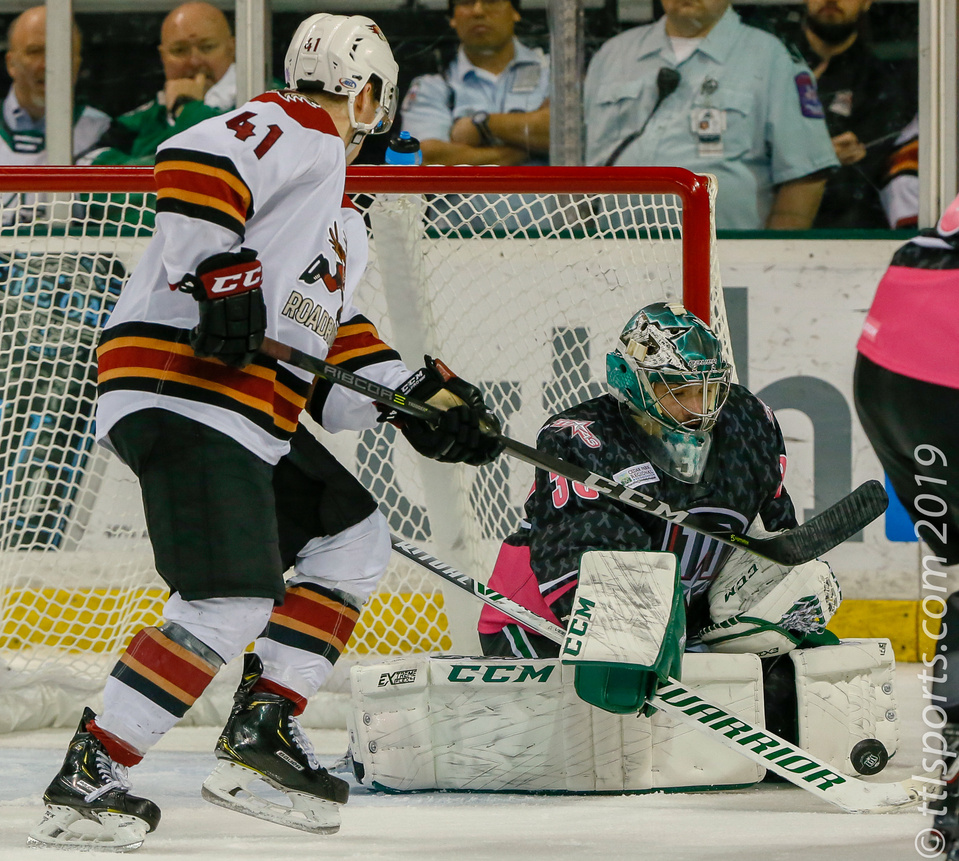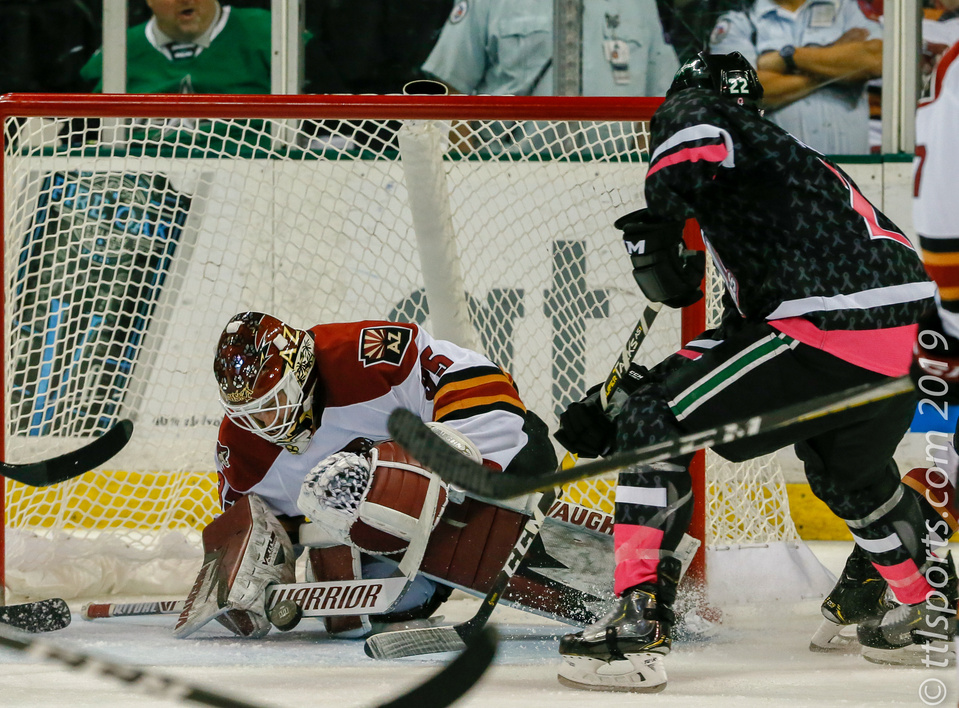 The Texas Stars (25-20-3-2) played a near-perfect game in their 2-0 win over the Tucson Roadrunners (24-16-4-2). Stars goaltender Phillipe Desrosiers (5-7-0) made 29 saves in his first shutout of the season.
"Phil was outstanding. He made some timely saves for us," said Stars head coach Derek Laxdal. "I think his rebound control was outstanding. I'm very happy for Phil. Phil stepped up here."
It was a night of firsts for Texas. Robbie Payne notched his first AHL career goal, and Michael Mersch upped his career tally to 100.
The Stars were perfect in four penalty kills, and converted on one of three power play opportunities.
"It was a full team effort. Guys were blocking shot and doing what it takes to win games. At this time of year every shift counts, every block counts." Said Laxdal, "Every game is a playoff game for us."
Tucson goalie Hunter Miska (9-7-4) was assigned the loss; making 27 saves on 29 shots.