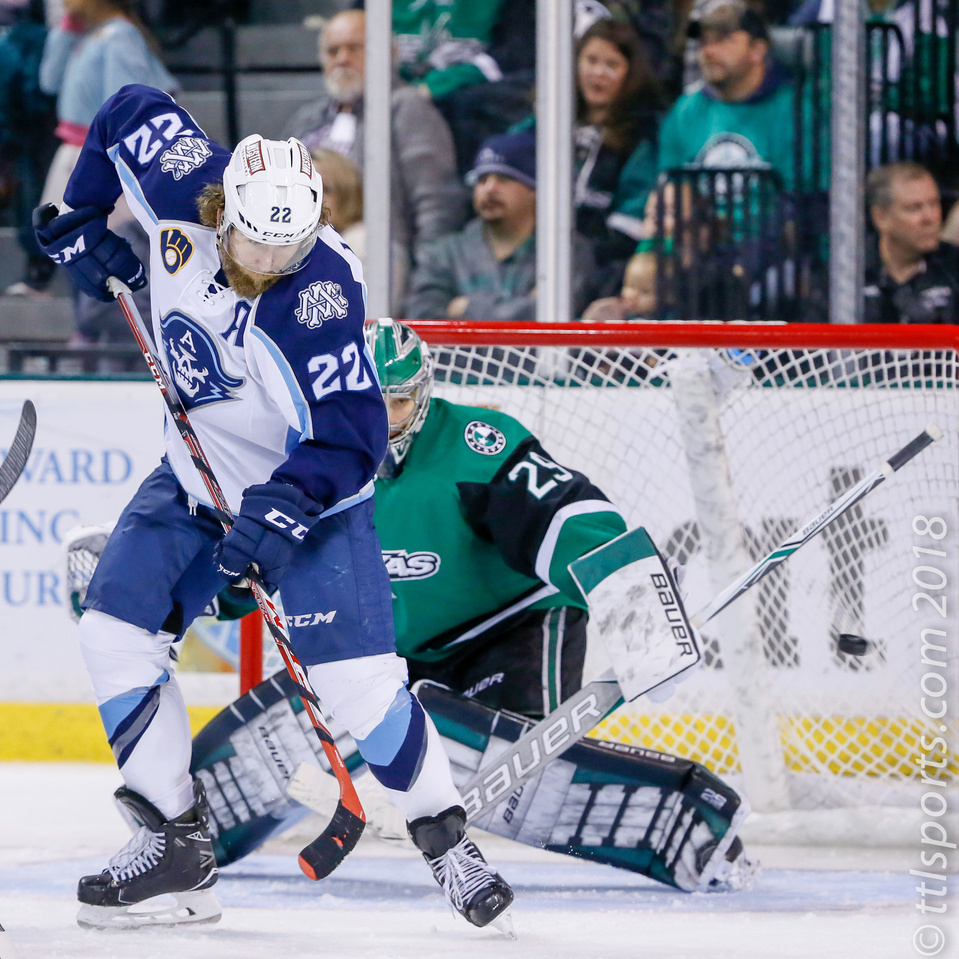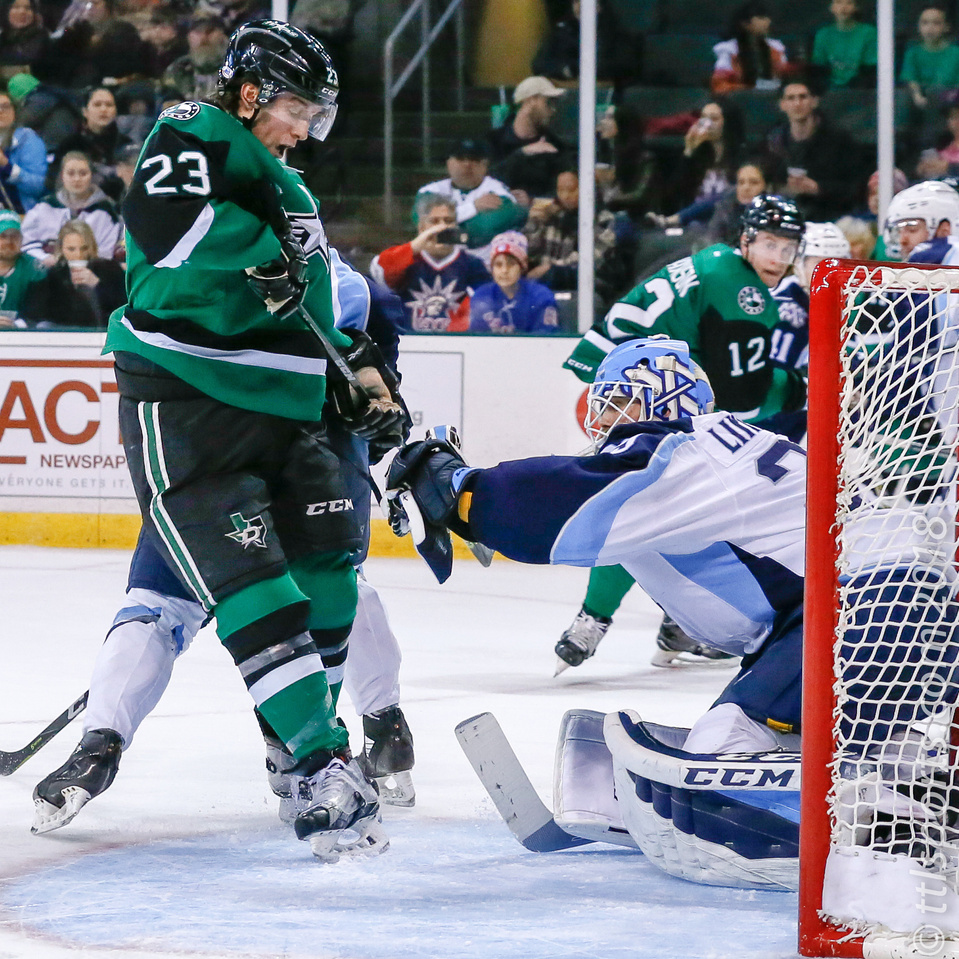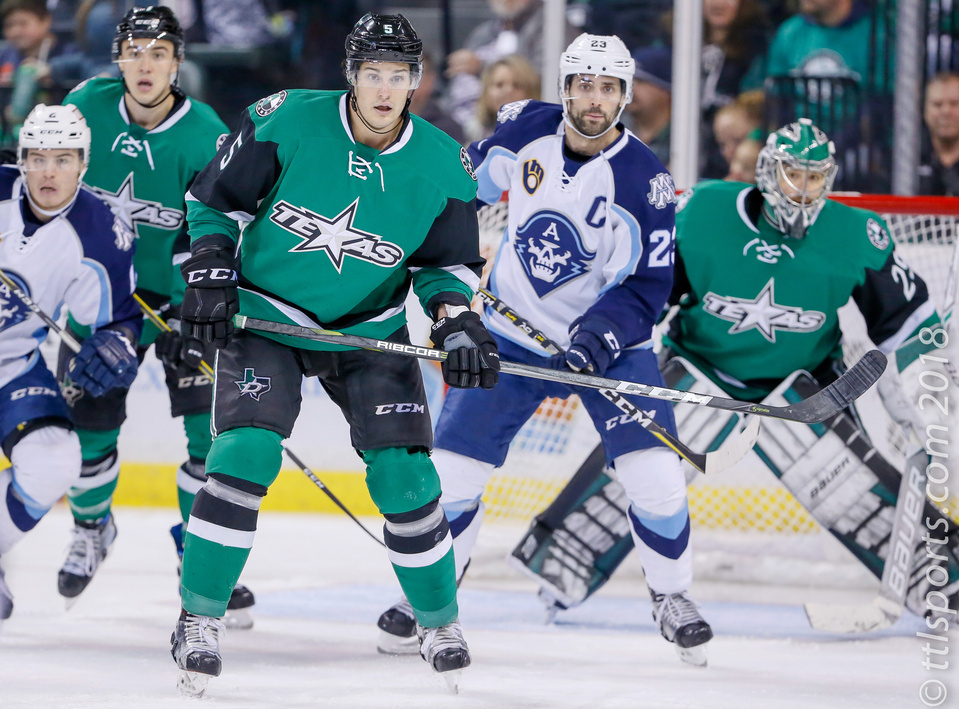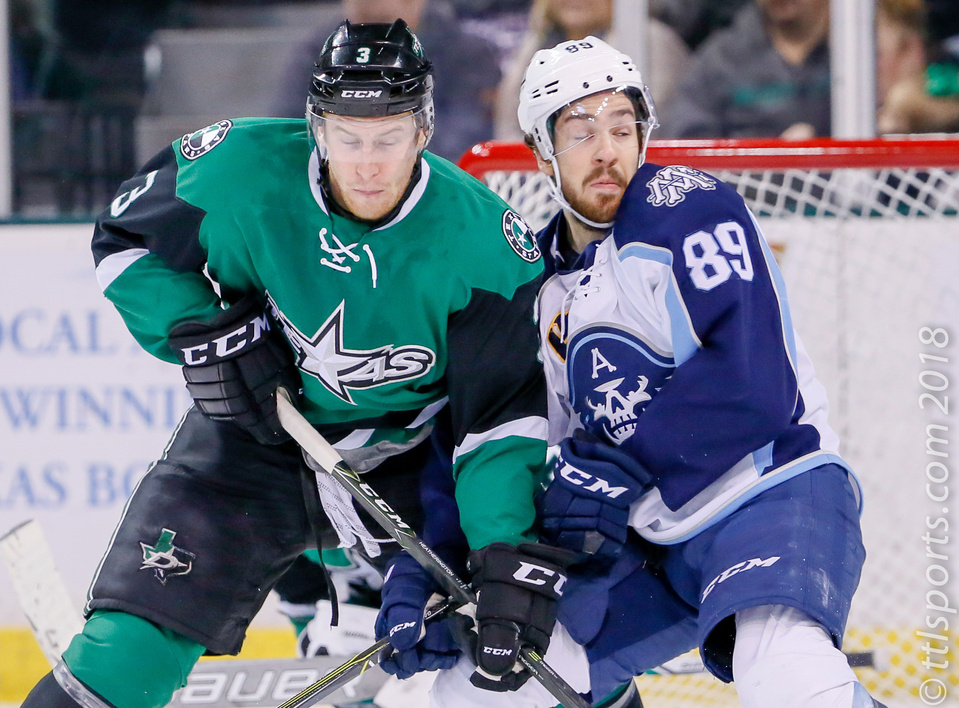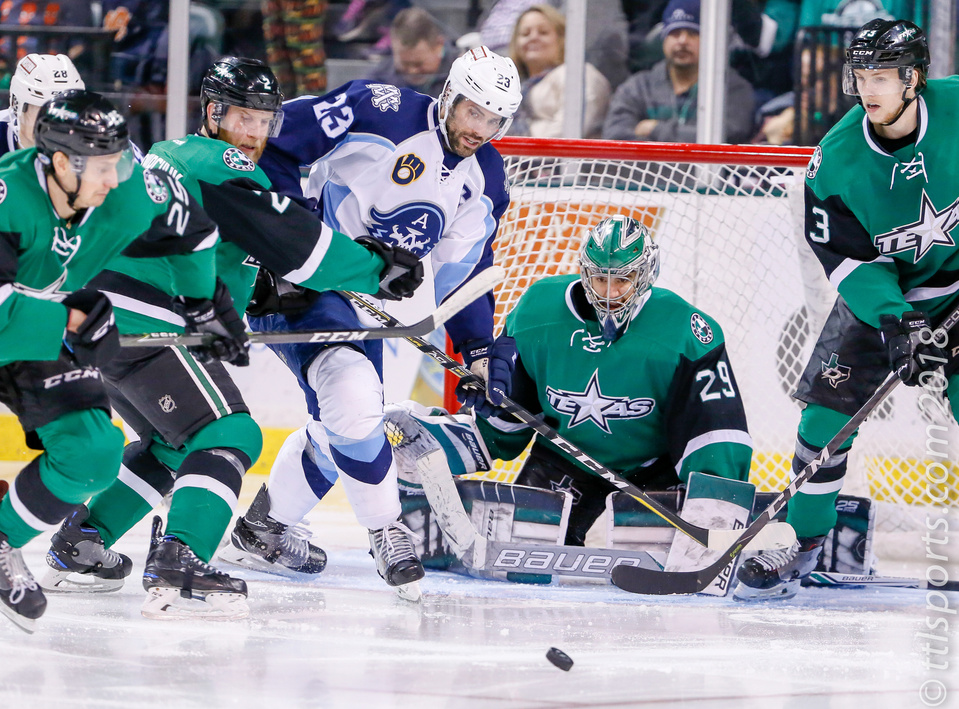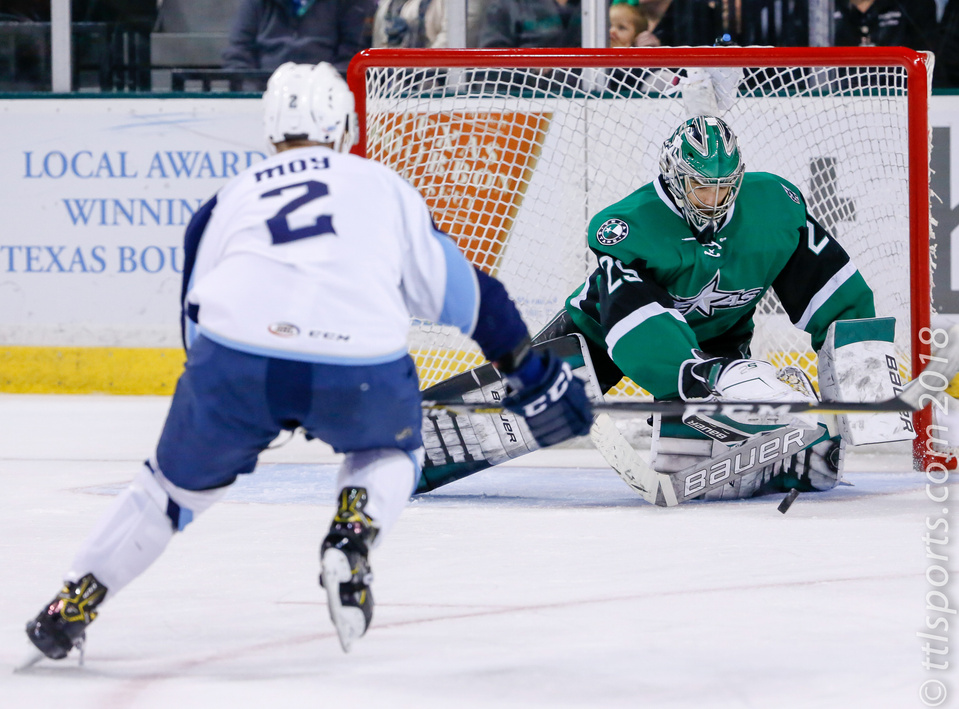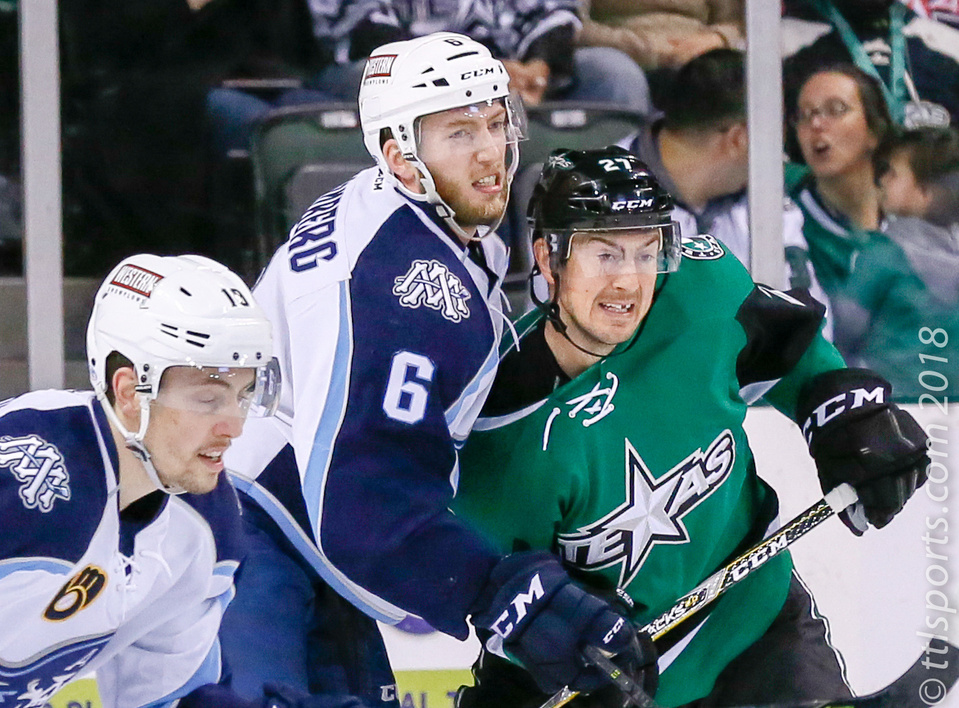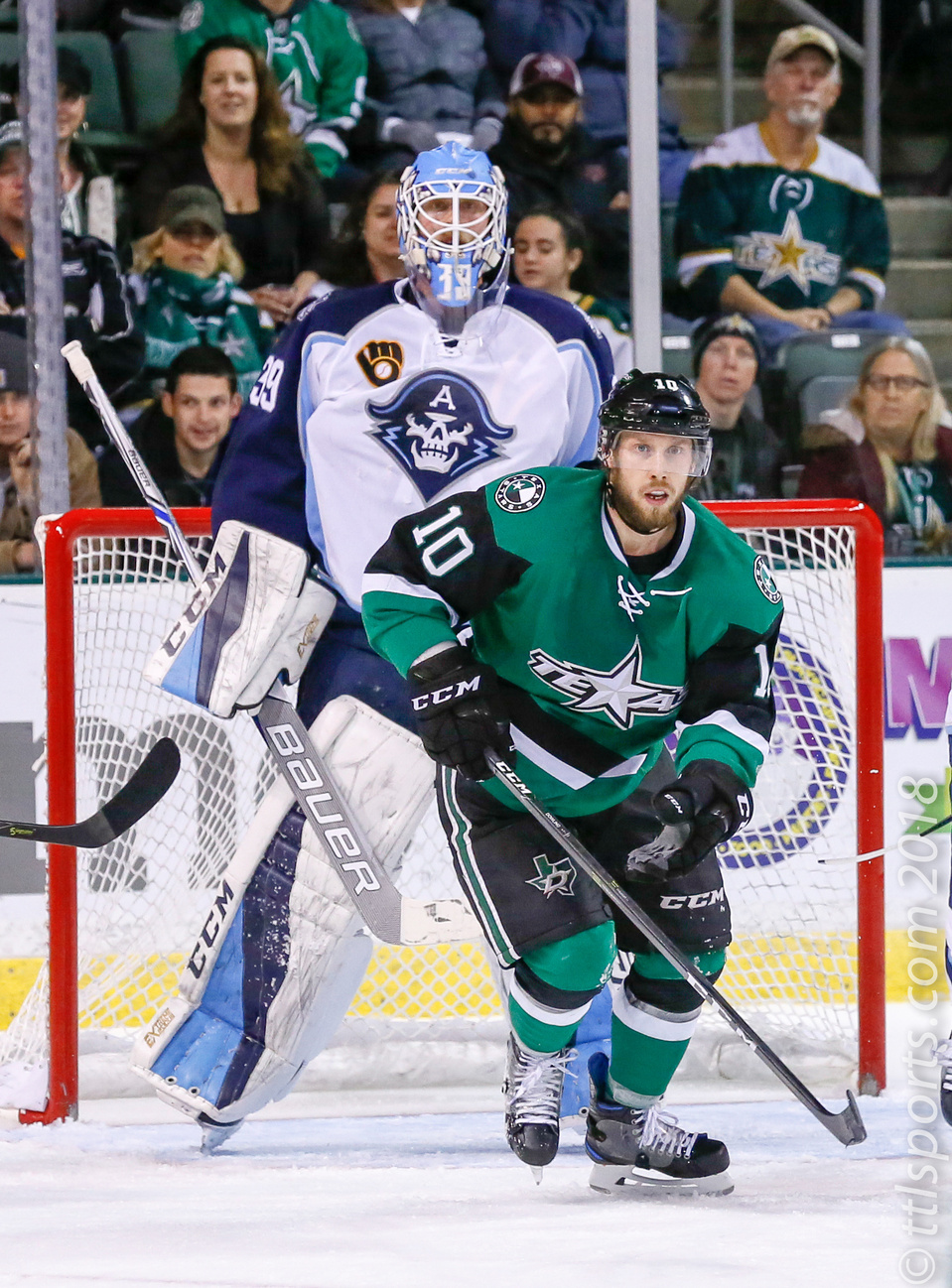 The Milwaukee Admirals played much like last year's Texas Stars. The Admirals took undisciplined shots-on-goal with the hopes one would find the back of the net. The end result: Milwaukee out-shot Texas 37 to 28, but Texas won 3 to 1.
The game was a welcome turn-around for the Stars. They are vying for a playoff spot in a tight Central Division race, but have produced only 11 goals in their last five games, with six of them in a single game.

The first goal of the night came at 5:43 of the second period by Texas' Gavin Bayreuther. The Stars extended their lead mid-way through the third period on a power-play goal by Denis Gurianov, giving Texas a 2-0 advantage. Milwaukee attempted a comeback late in the final frame with a short-handed goal by Petter Grandberg with the goalie pulled from the net. The goal brought the Admiral within one score. Brian Flynn put the game on ice for Texas with an empty-net power-play goal.

Mike McKenna made an impressive appearance in the net for the Stars, stopping 36 of 37 shots on goal in earning the win. Milwaukee goalkeeper Anders Lindback was assigned the loss, allowing two goals on 27 shots.