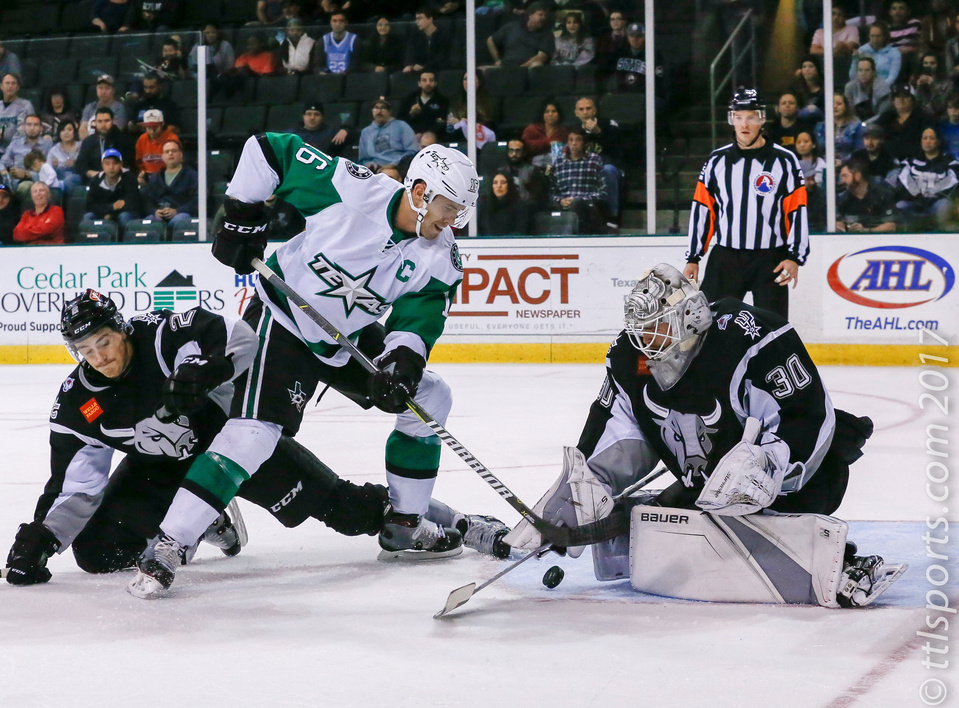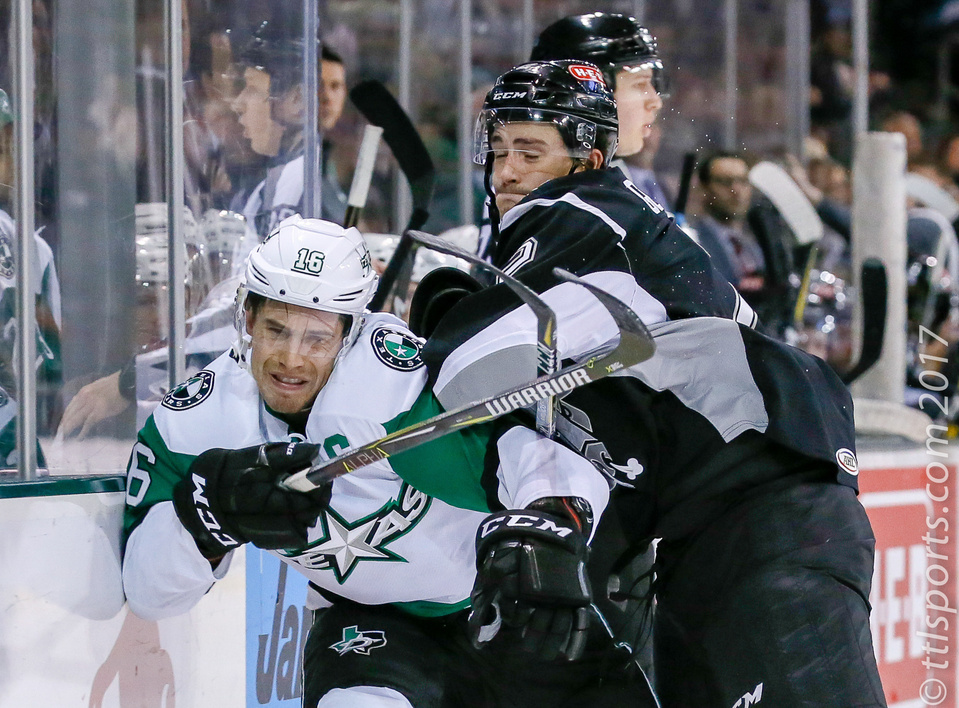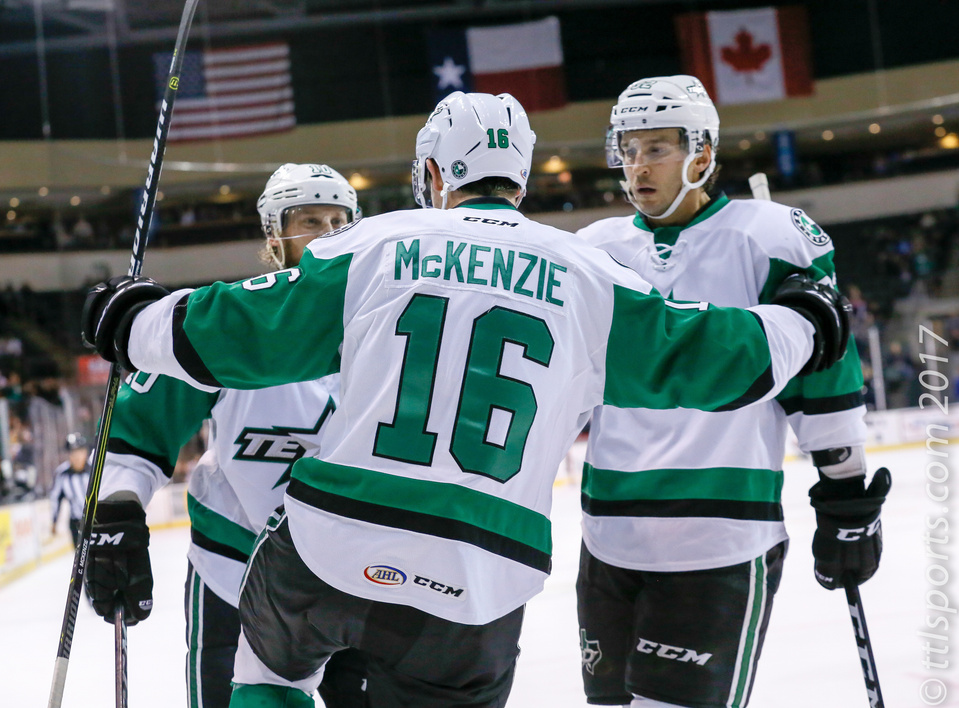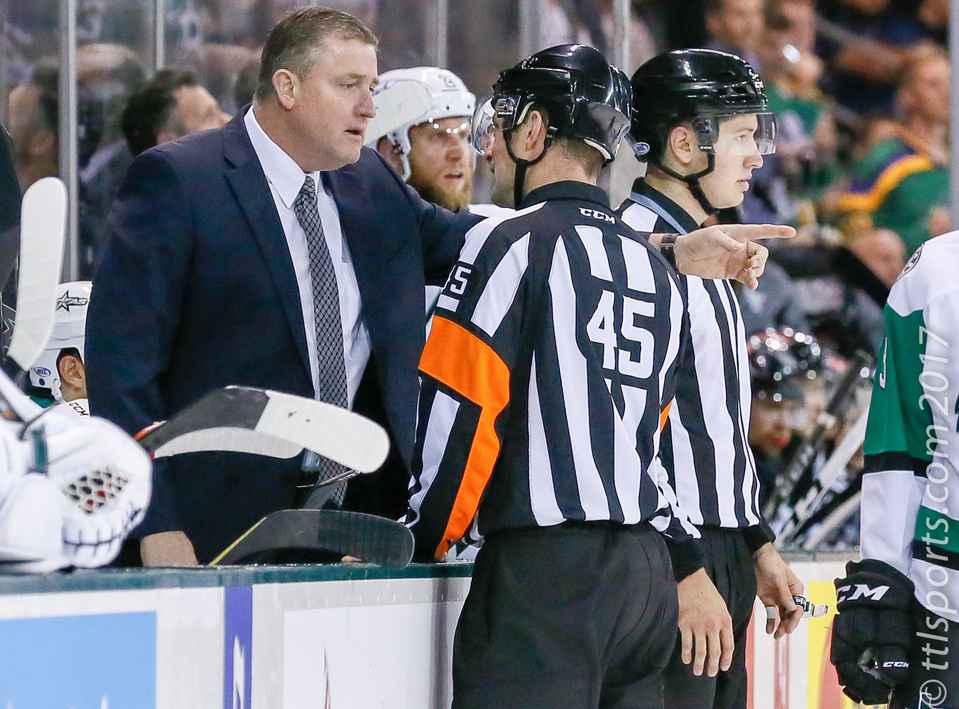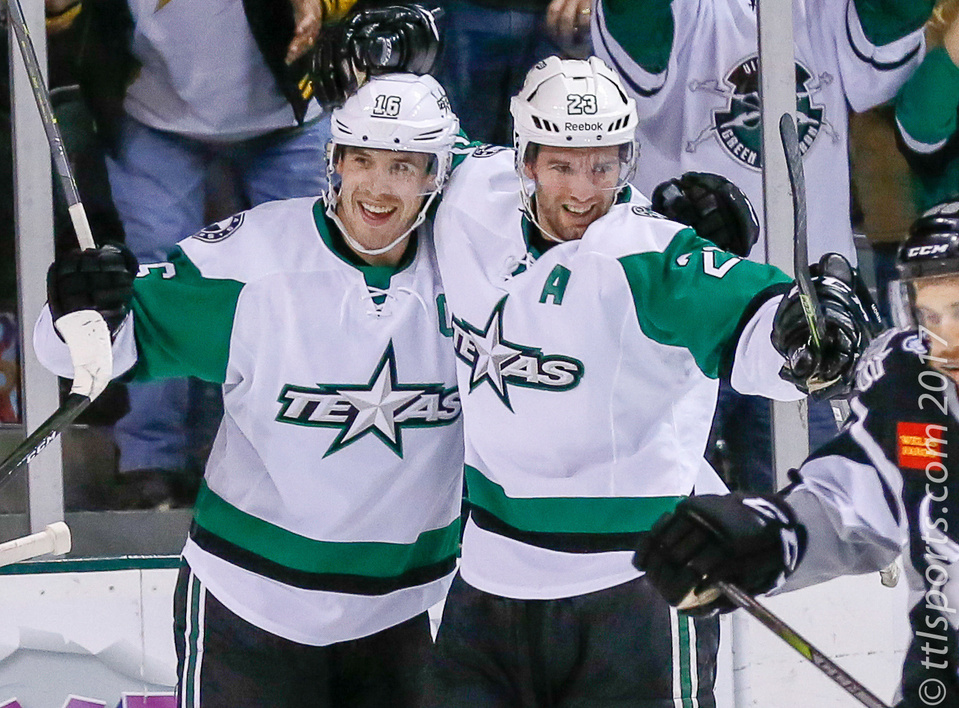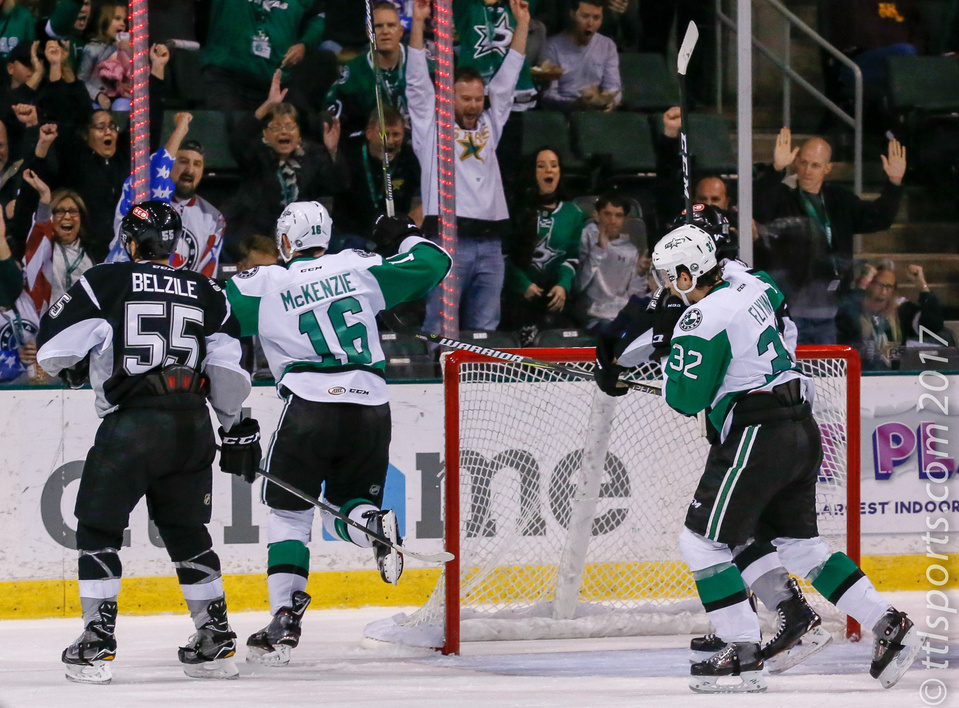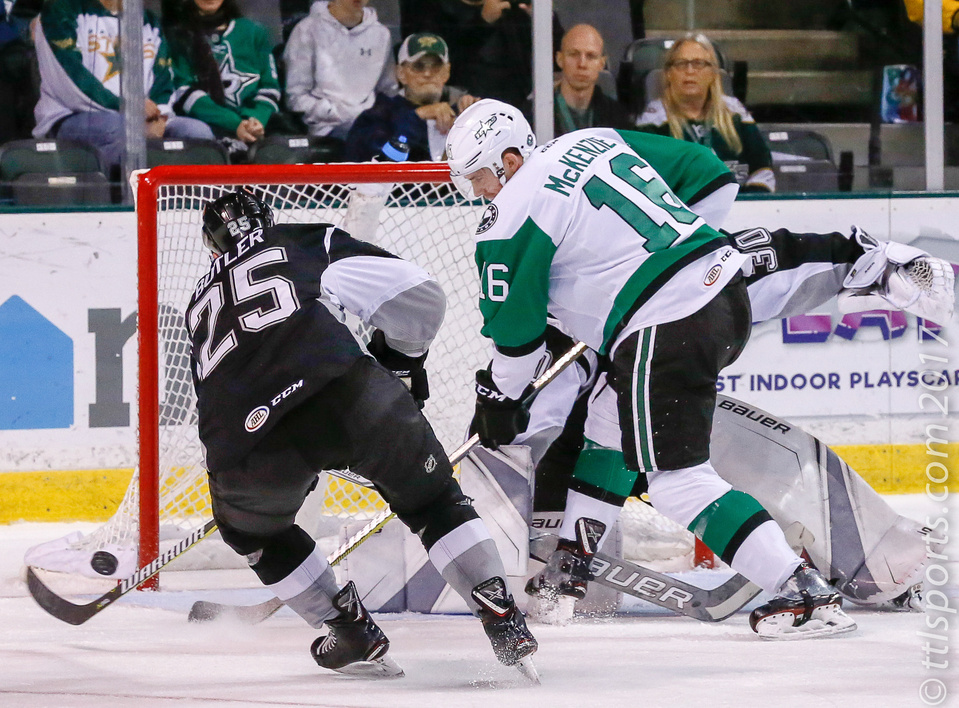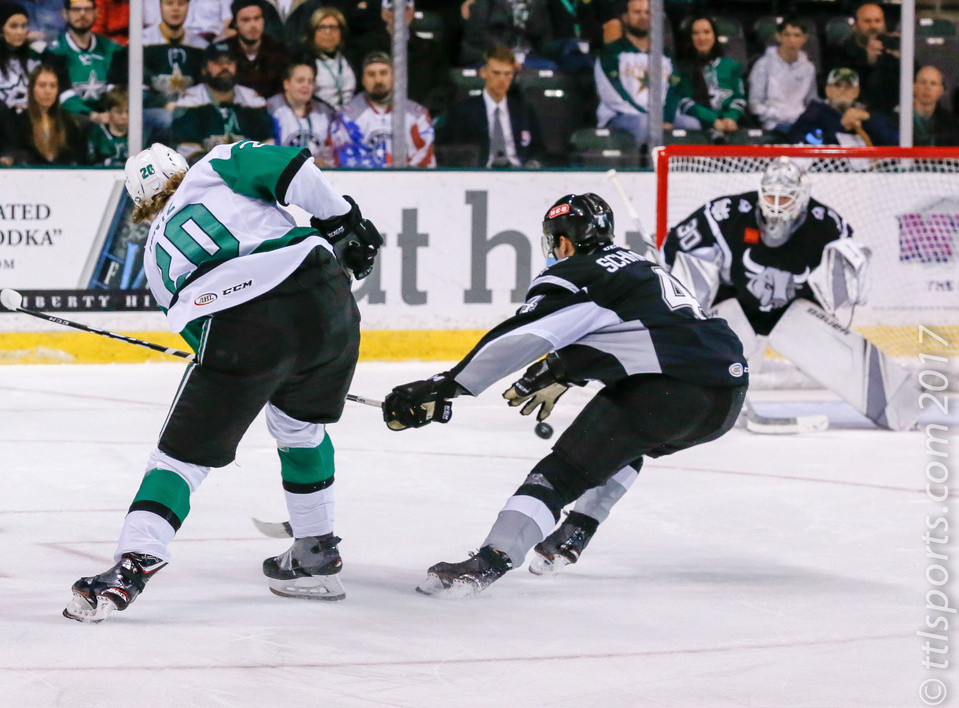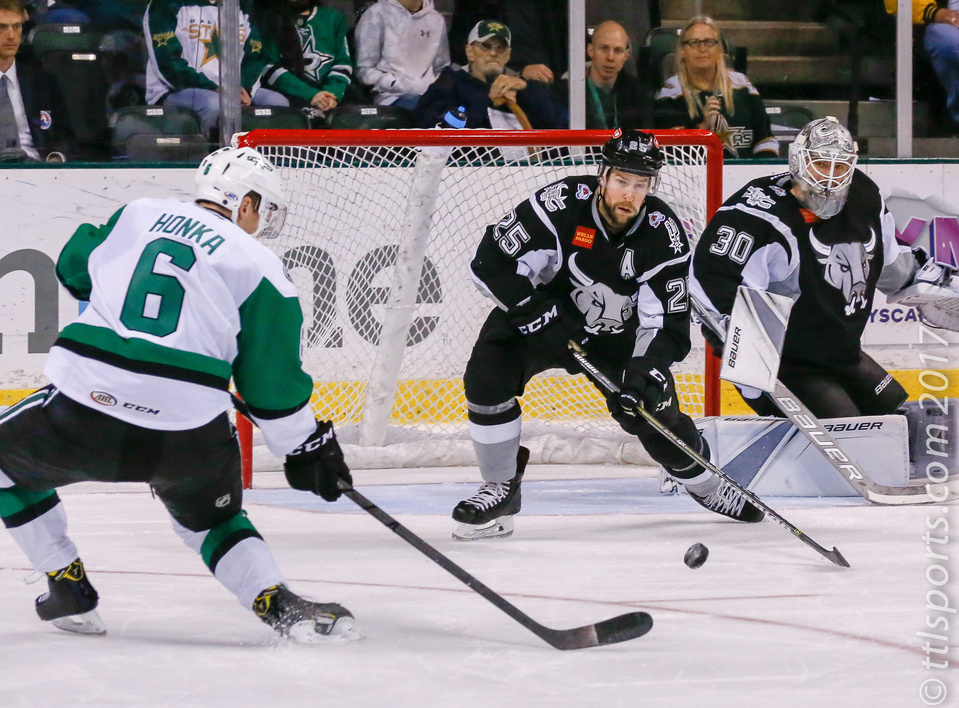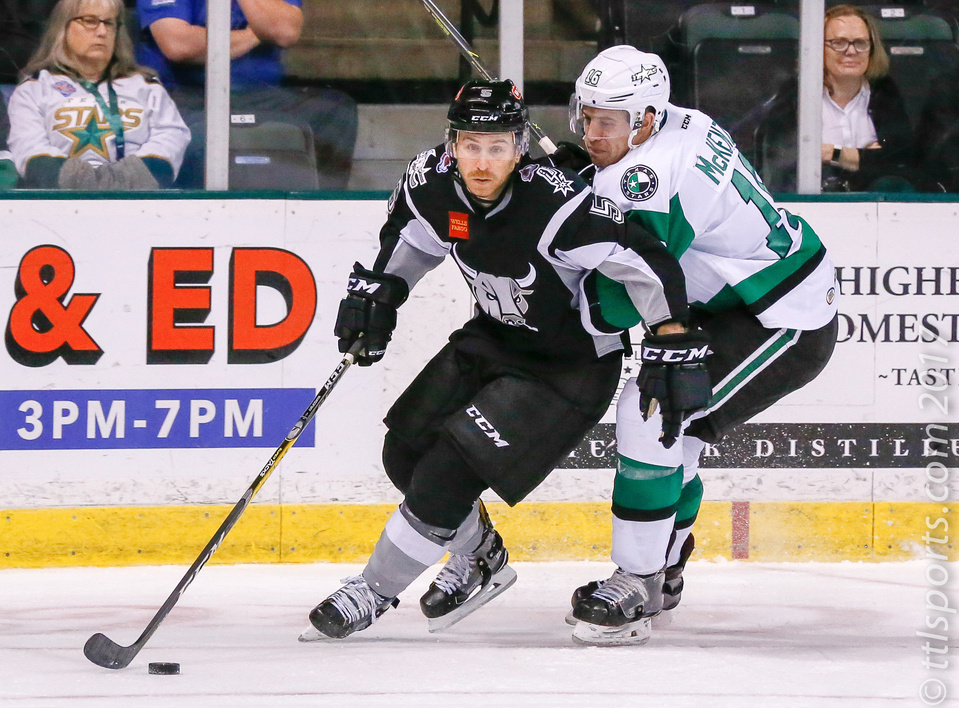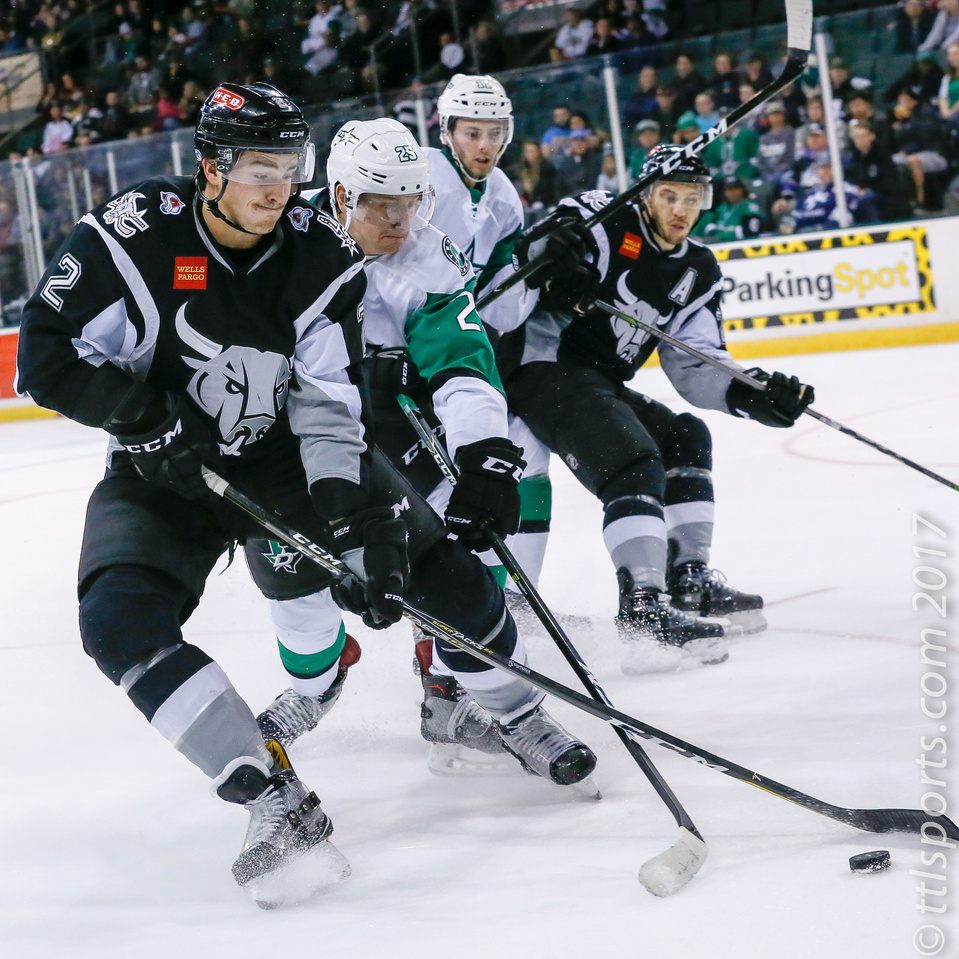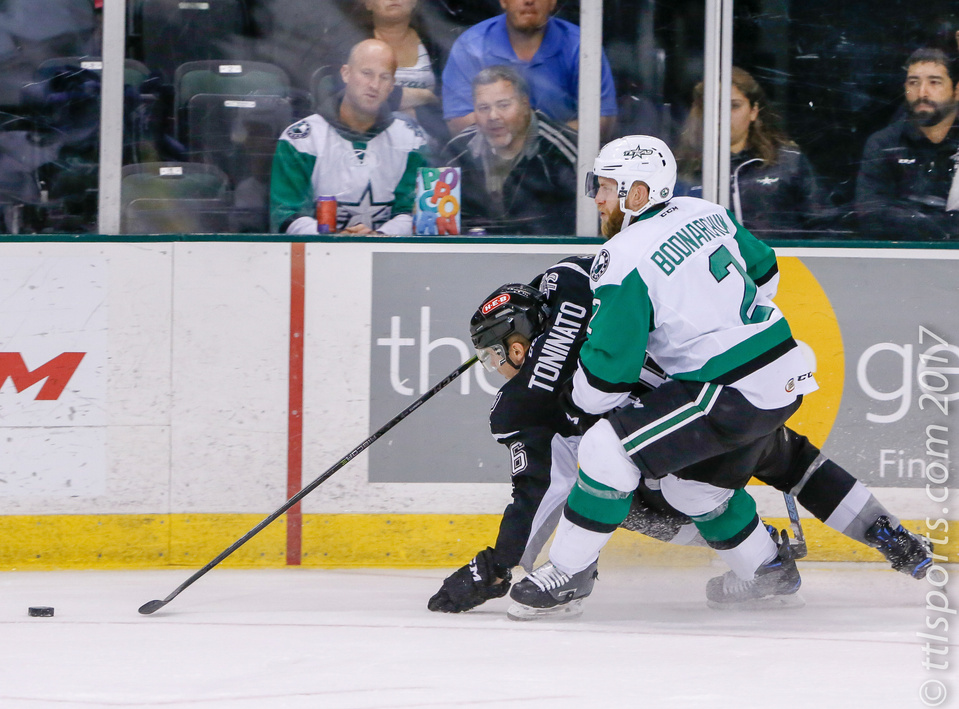 Expectations were high for the San Antonio Rampage in Wednesday's contest against the Texas Stars.

Goal tender Spencer Martin was just named player of the week. The team had a 0.643 winning percentage coming into the match. And the Rampage had won all three of the pairings against the Stars this season.
The result appeared fait accompli when Felix Girard scored an unassisted goal 28 seconds into the game.

Not so was the case.
The Stars fought. The Stars fought very hard. The Stars never gave in, or gave up. The Stars won!
Play was a back and forth, high-pitched battle. After Girard's initial tally, Texas evened the score at 13:32 of the first period on a power play goal by Curtis McKenzie. The first period ended in a 1-1 tie.
The two-way contest continued into the second period with San Antonio edging ahead on A.J. Greer's first goal of the season. Texas' Curtis McKenzie found the back of the net for his second goal of the night to even the score. San Antonio's Alex Belzile also scored his first goal of the season a few minutes later. And Roope Hintz scored for Texas with 22 seconds left in the frame, ending the second period in a draw.
The intensity was amplified in the final period with both teams fighting for an edge. Matt Mangene put Texas in the lead in the bottom half of the third. San Antonio continued to press, especially in the final two minutes when pulling the goalie. Texas stood strong, and narrowly missed two open net goals. Final score: San Antonio 3, Texas 4.
The previous week Martin stopped 73 of the 74 shots over two starts; tonight we was only to top 25 to 29 shots-on-goal leading to the loss. Landon Bow earned the win, stopping 27 of 30 shots.
Both teams play again on Saturday.