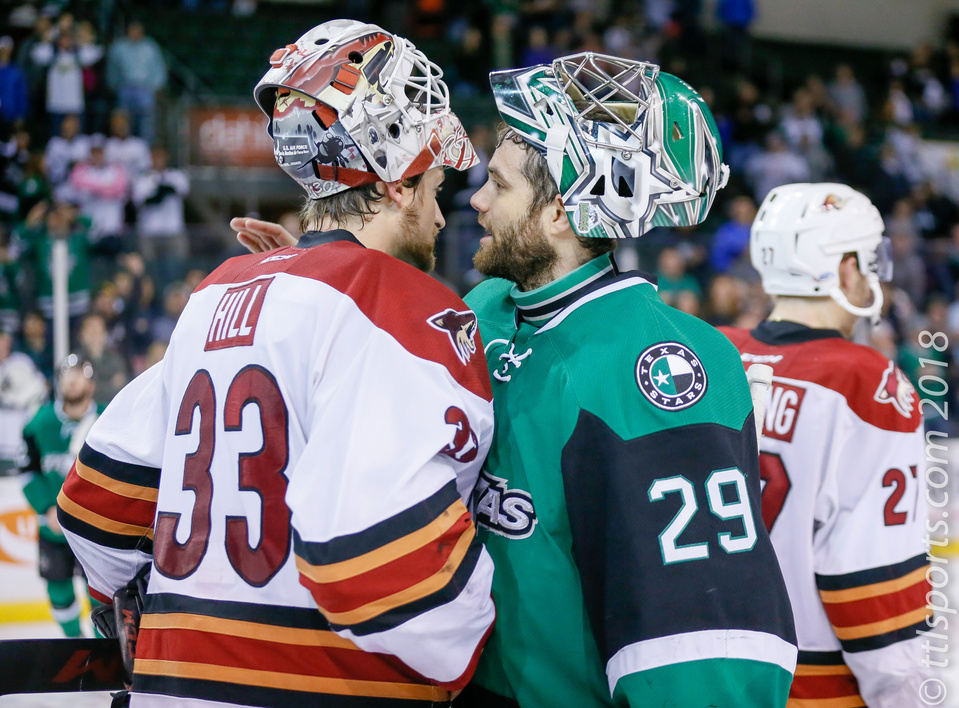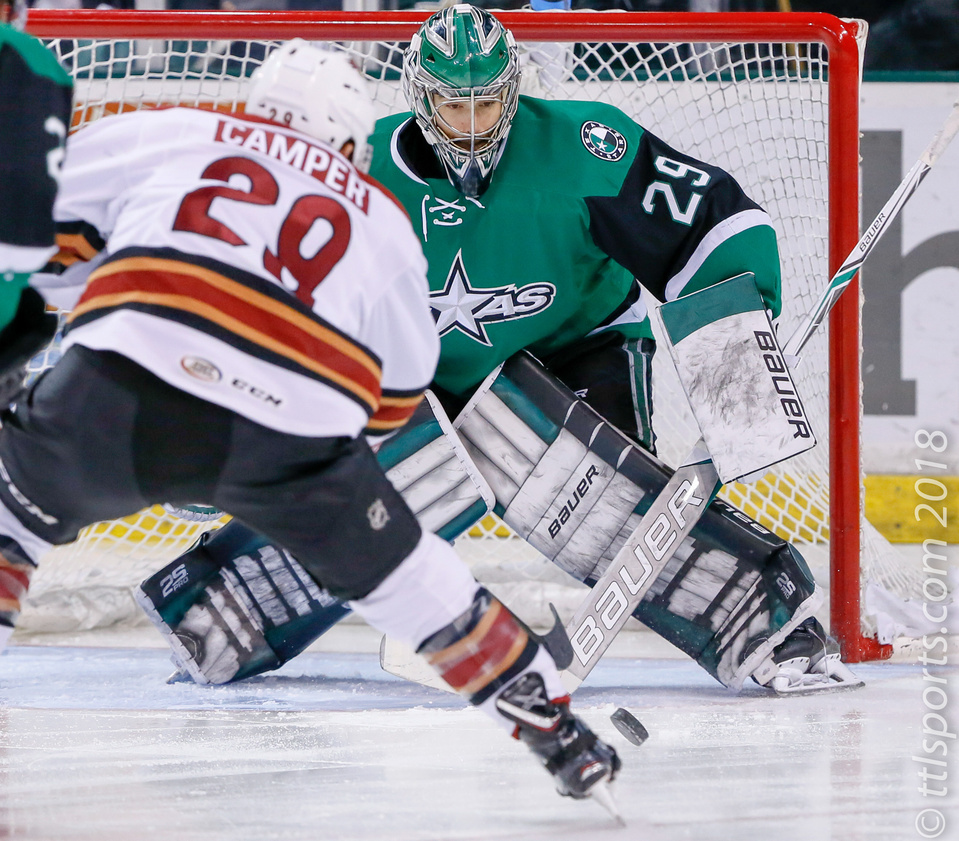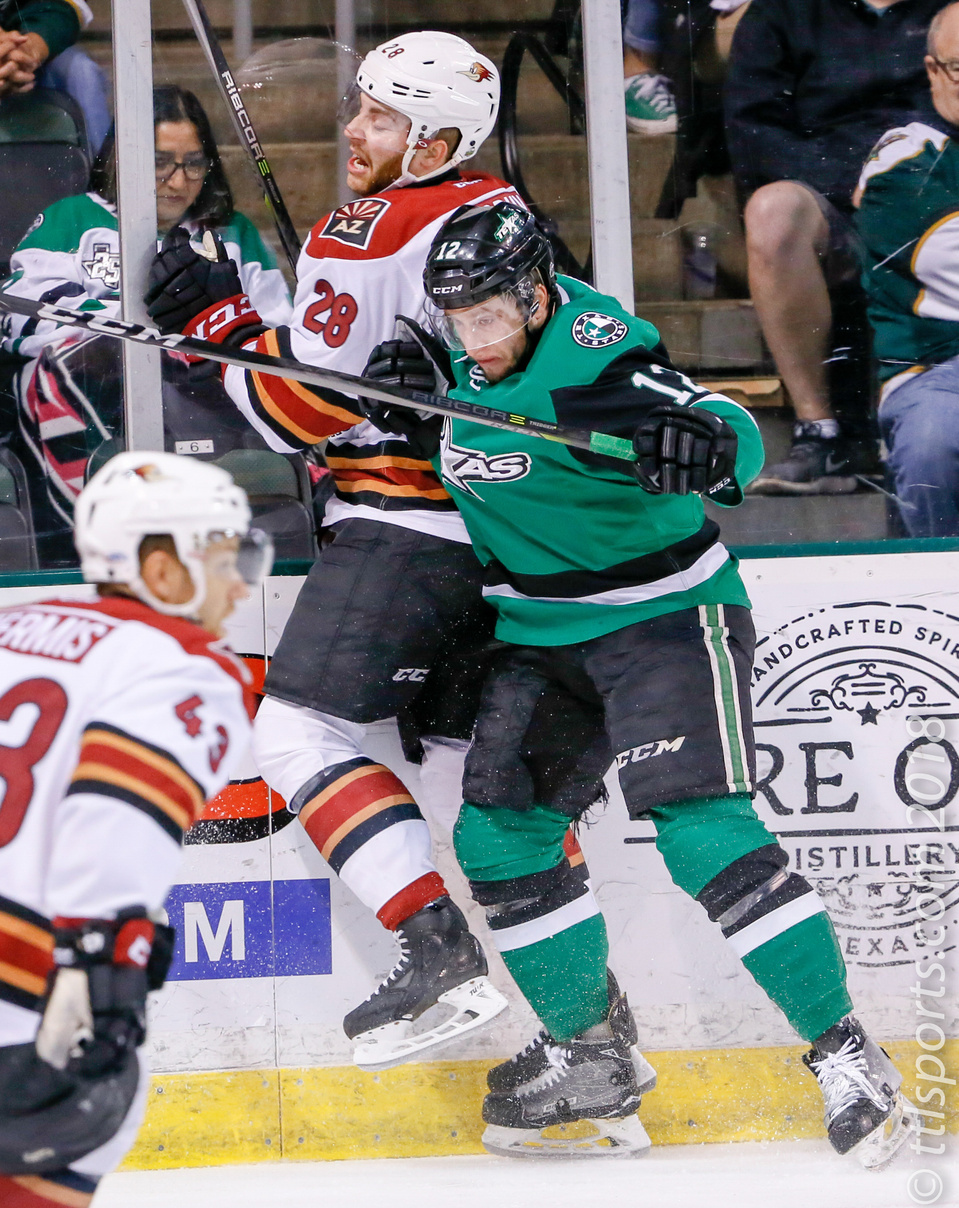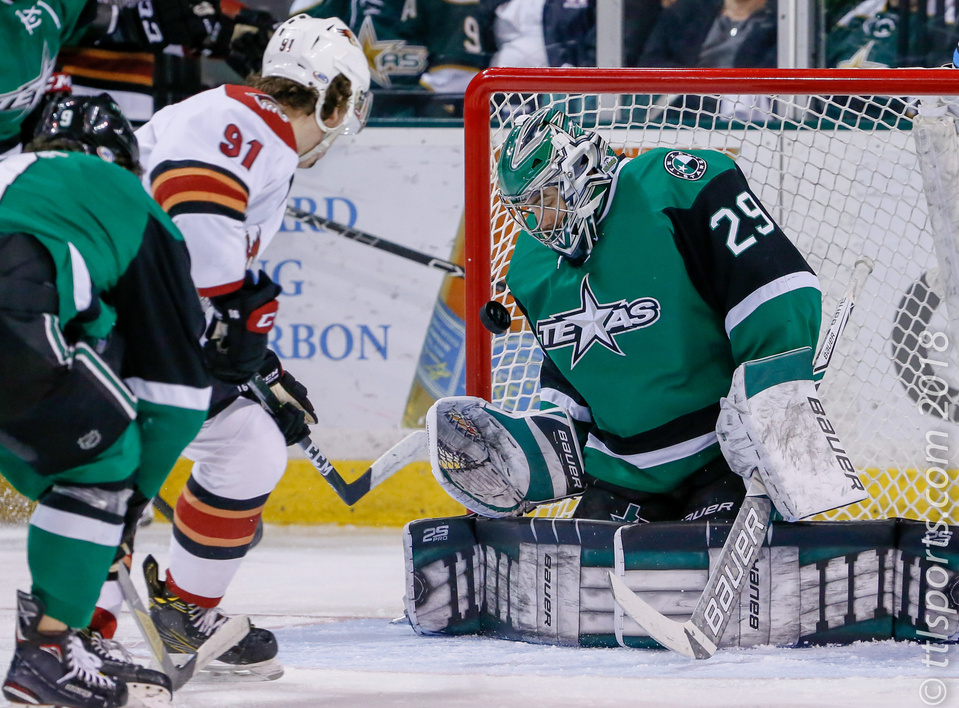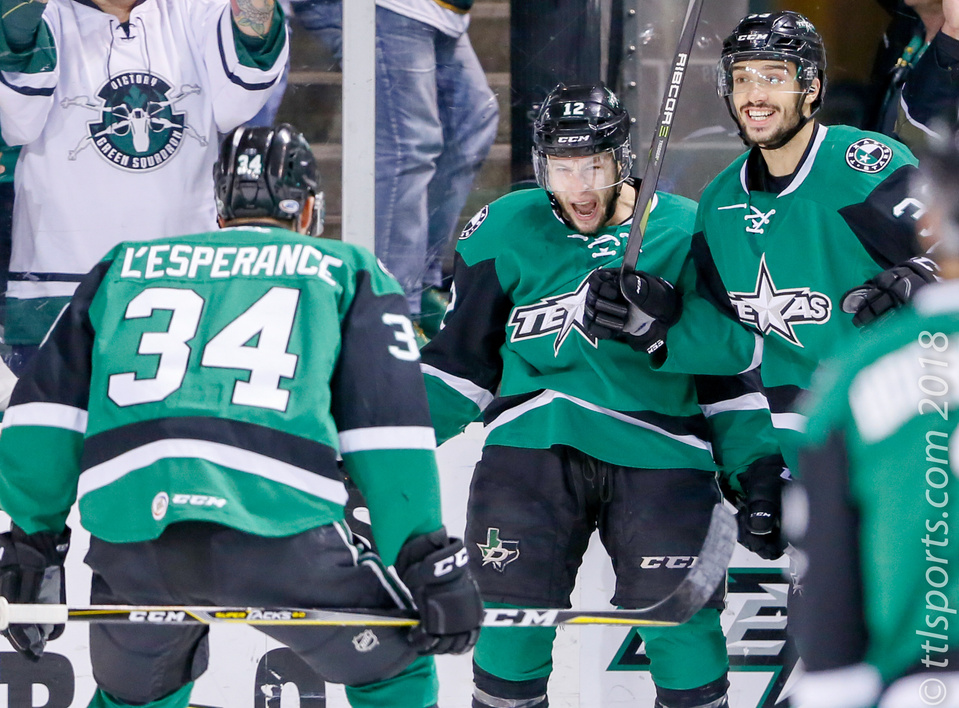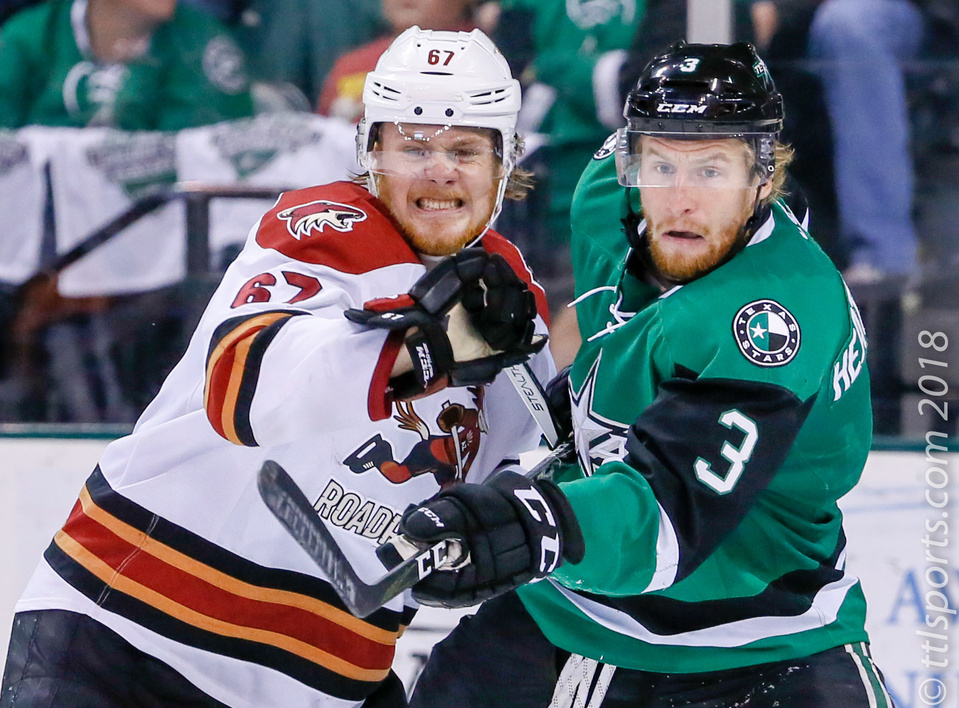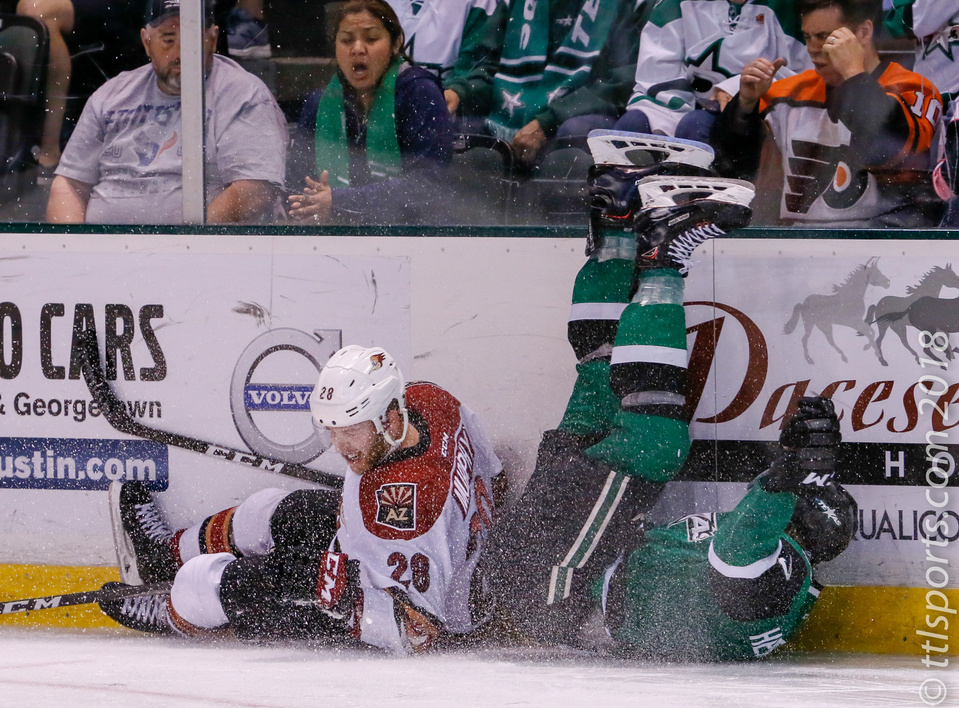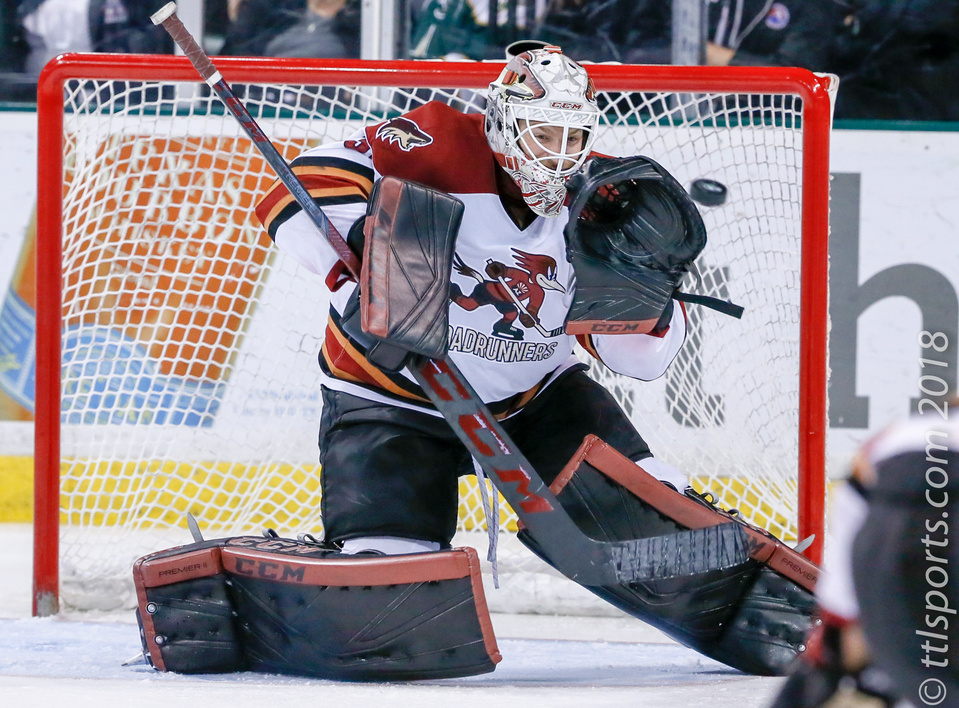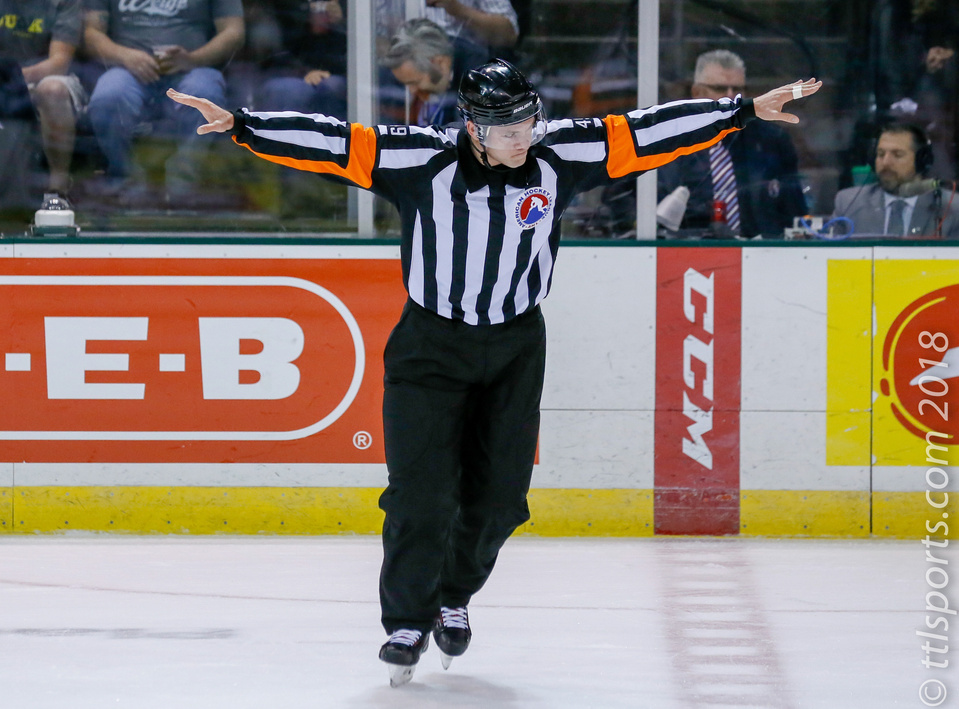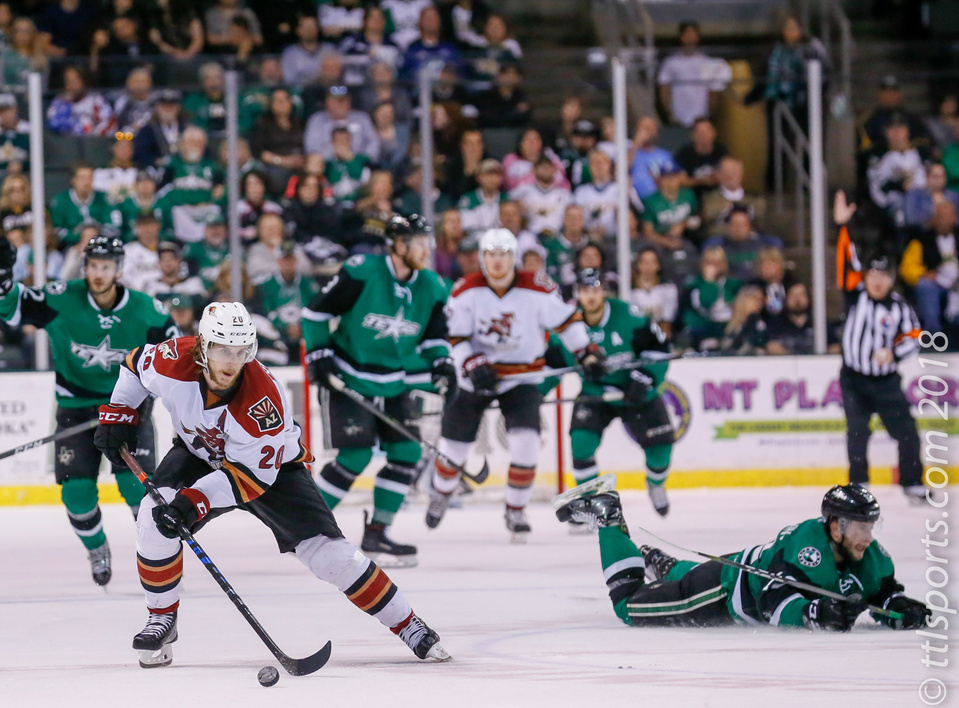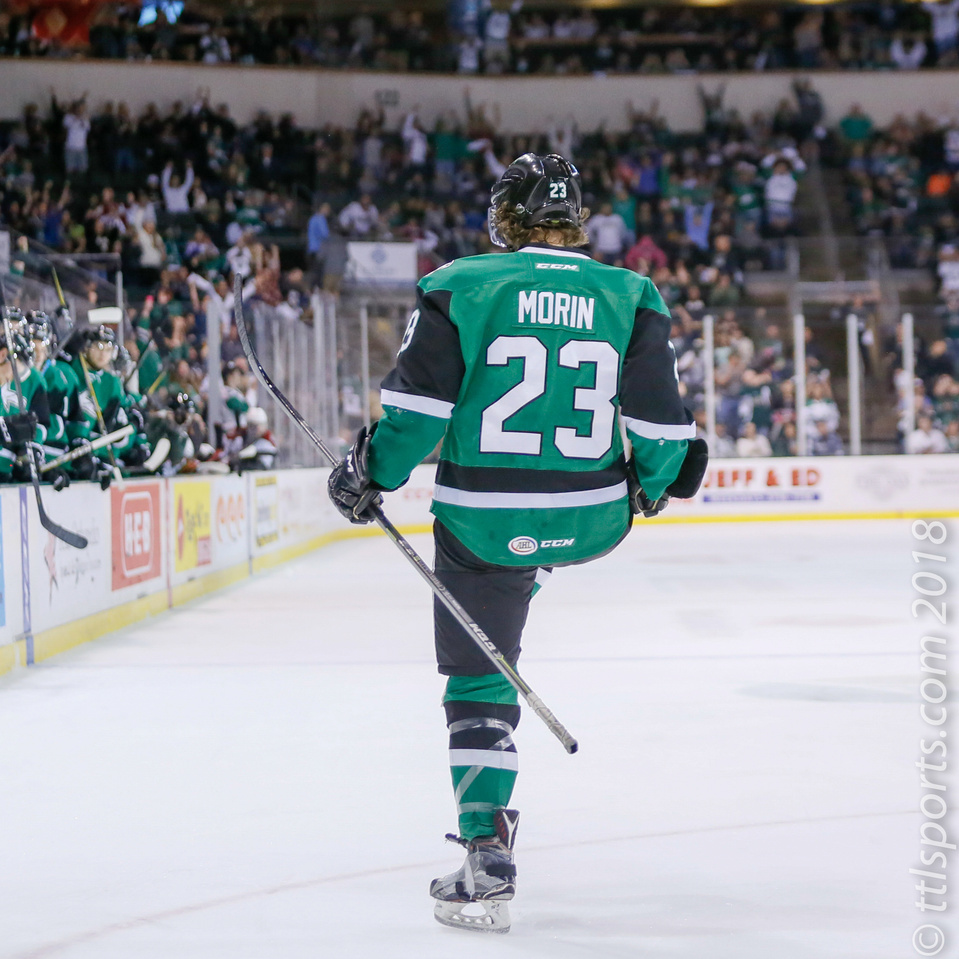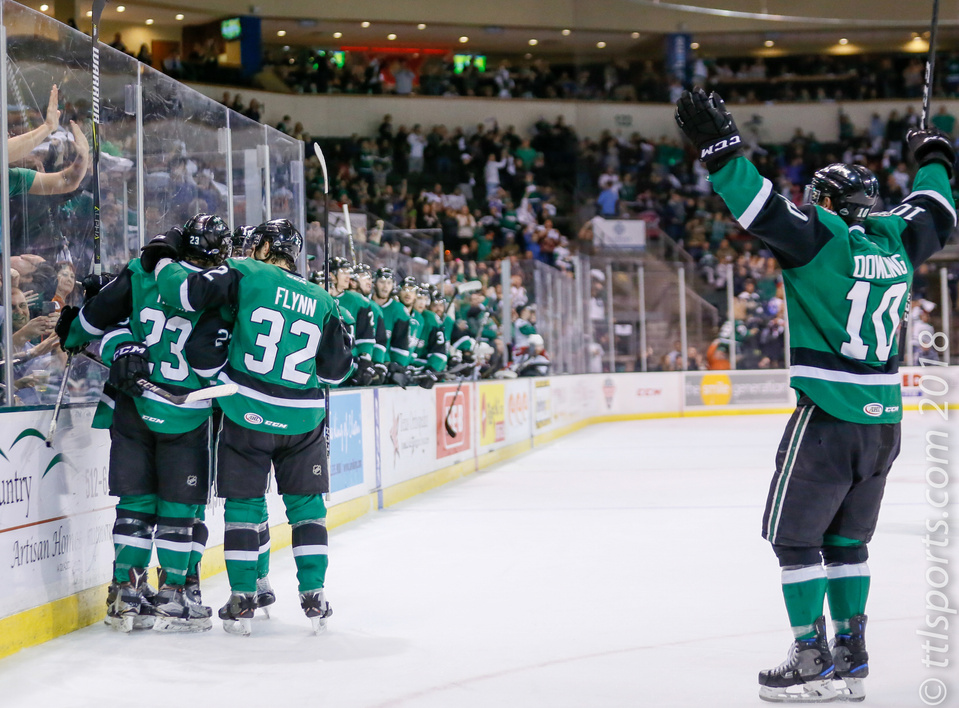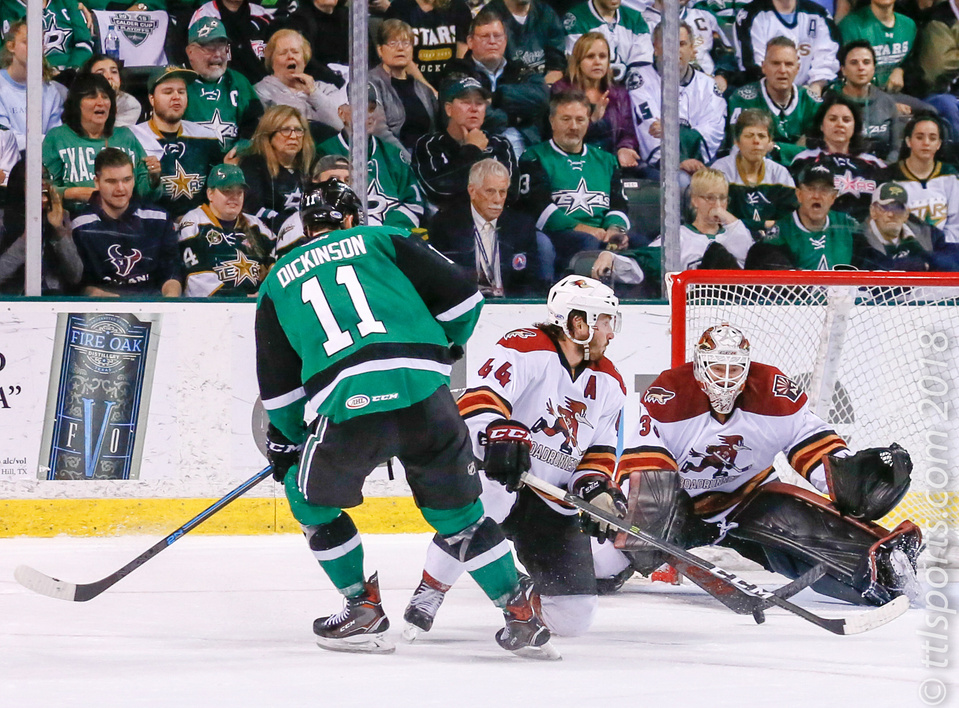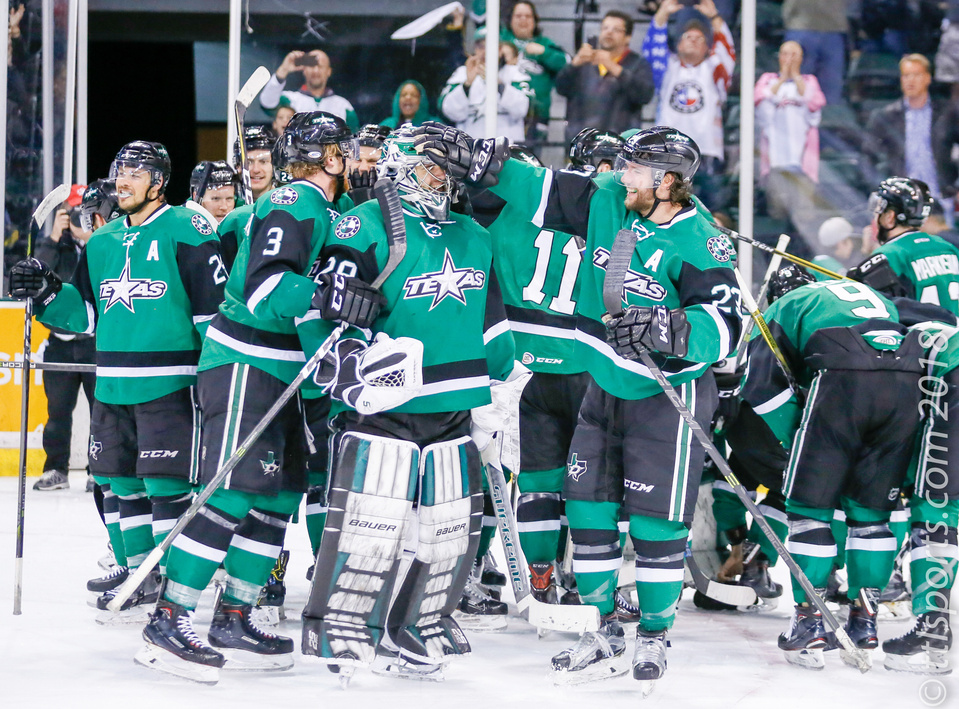 The Texas Stars took on the Tucson Roadrunners in game five of the AHL Pacific Division Finals. The Stars lead the best of seven series 3 – 1. The Stars won the last game in a 2-0 shutout.
The intensity of play in the opening and closing ten minutes of the game reached new heights. Tucson desperately needed to win this game or be eliminated from the series. And Texas wanted to win the series on home ice, else travel to less friendly ice for the final two games of the series.
Each team traded goals in the first frame. The Stars scored first when Colin Markison found the back of the net at 5:20. Lawson Crouse of the Roadrunners tied the game on a power play at 14:57.
The second period resembled the first in scoring. The Stars' Travis Morin converted a power play at 16:21. Less than a minute later, while Texas again had the man advantage, Ryan MacInnis of Tucson scored a short-handed goal to tie the game.
There was no scoring in the final period, forcing a 20-minute sudden death overtime period.
Joel L'Eperance won the game for Texas on the rebound of a Gavin Bayreuther shot. Texas won the game 3-2 in overtime to win the Pacific Division finals.
Mike McKenna played a phenomenal game, making 37 saves on 39 shots-on-goal. McKenna has maintained a 0.953 save percentage (tied for first) and 1.64 goals against average (tied for third) thus far in the playoffs. McKenna's playoff record improves to 7 – 2.
Adin Hill was assigned the loss. Hill allowed three goals on 29 shots.