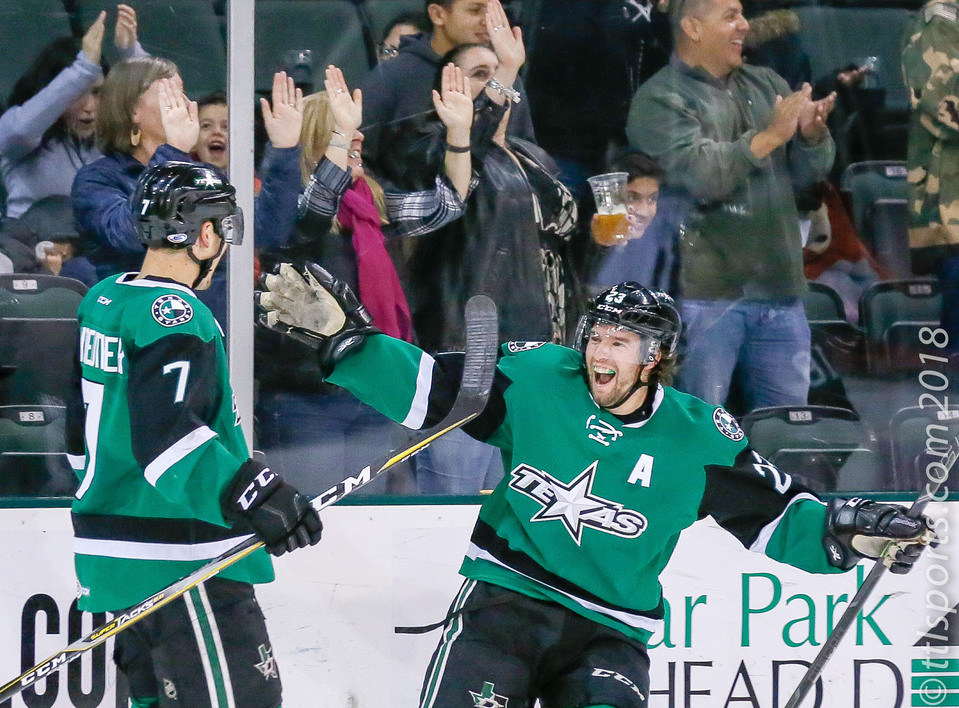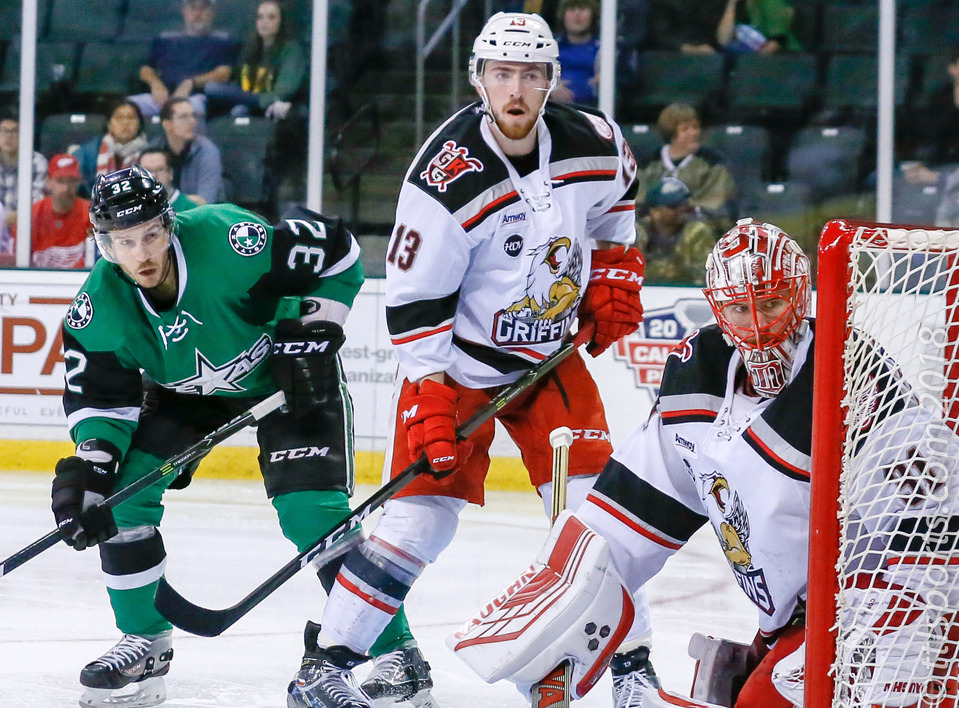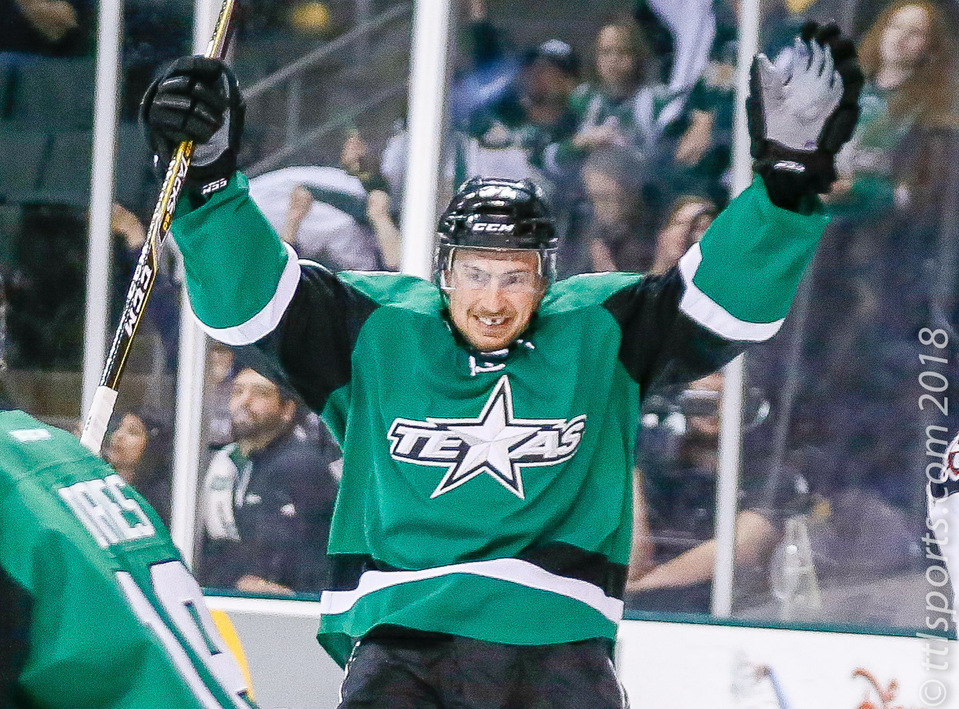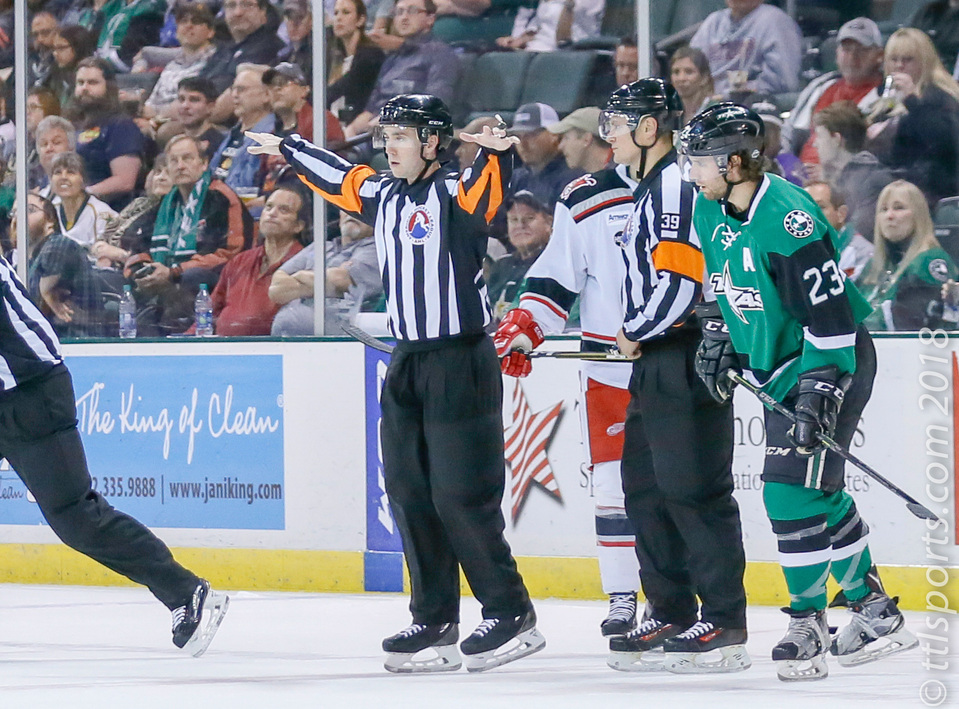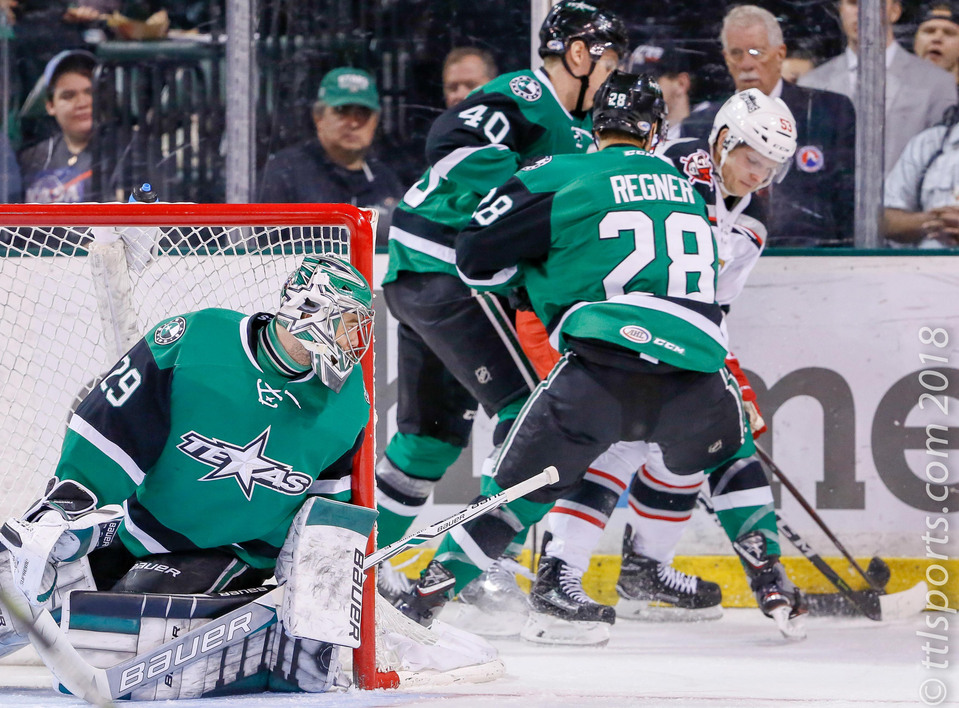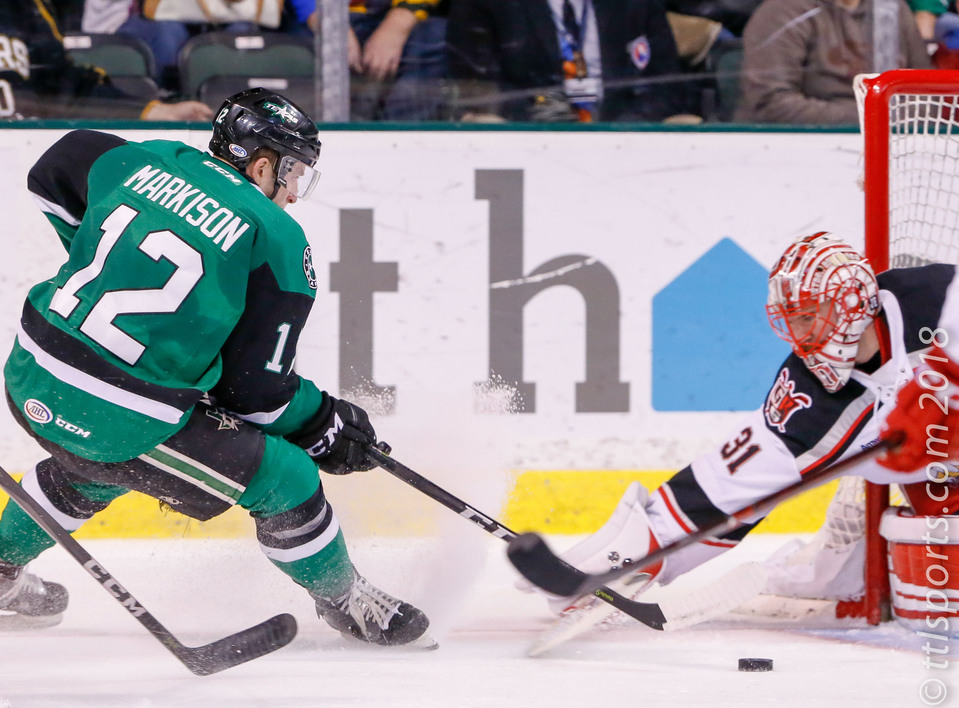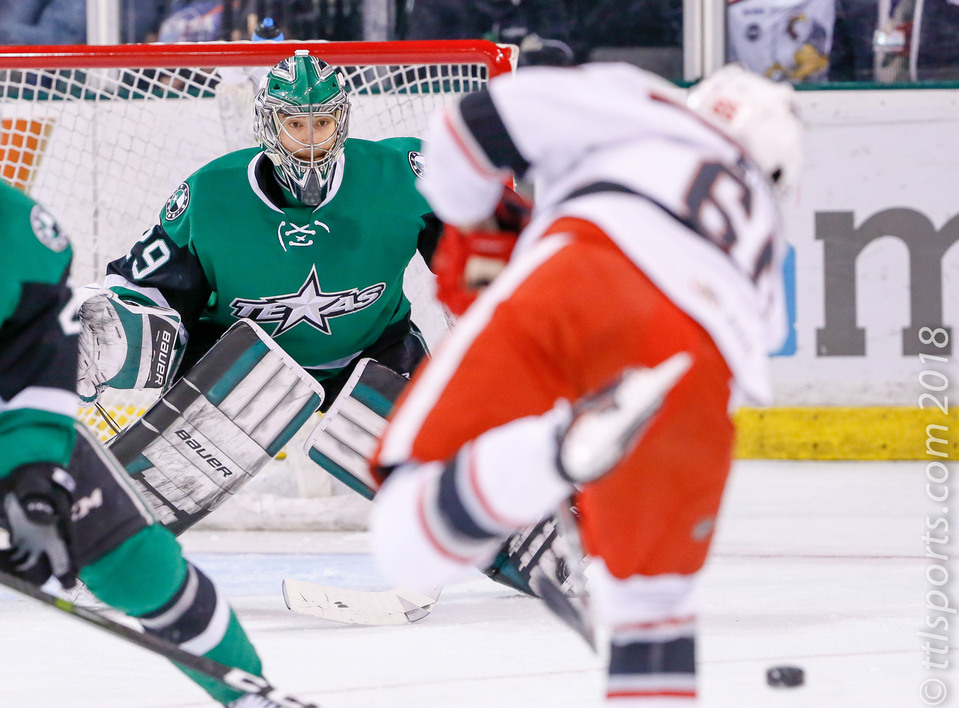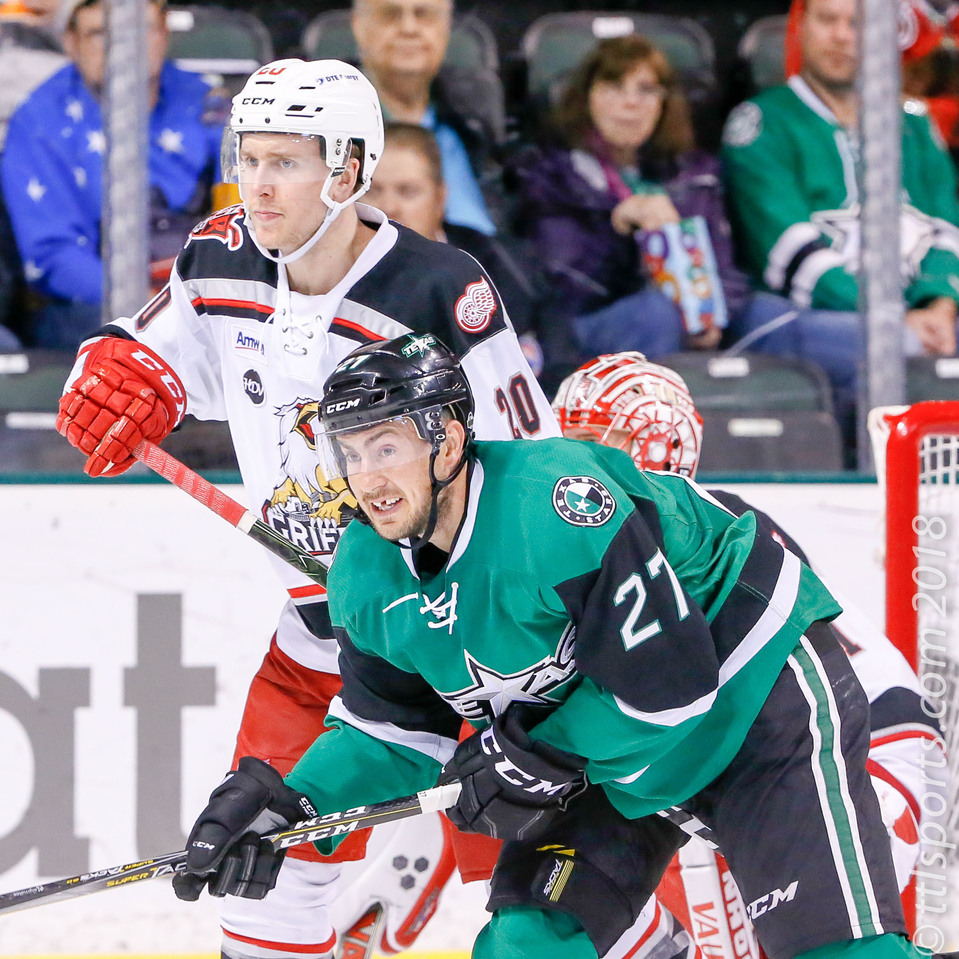 The Texas Stars revealed a glimpse of their post-season strategy as they eased into one of their final regular season games against the Grand Rapid Griffins.
The #4 seeded Stars could move into the #3 position by pushing their final three games. But they appeared willing to maintain their current slot and take on the less physical
#1 seed, the Tucson Roadrunners, in the first round. The Stars could then take on the bruised winner of the more physical battle between the Ontario Reign and the San Diego Gulls in the second round.
Prior to the game the Stars elected to rest some of their key starters (Andrew O'Brien, Justin Dowling, Austin Fyten, and Curtis McKenzie). Texas also newly added college rookie Tony Calderone, whose team failed to advance in the collegiate tournaments.
The play by both Texas and Grand Rapids, also bound for the playoffs, lacked urgency. There were surprising few penalties (one by each team) and only a few half-hearted fights. None-the-less, the Stars primal instincts prevailed as they beat the Griffins in overtime.
Texas started the scoring, but not until the second period, on a goal by Denis Gurianov, followed minutes later on a score by Greg Rallo. The Stars appeared to downshift the pace of play for the remainder of the period, allowing the Griffins to resurge. Grand Rapids tied the game later in the same period on goals by Ben Street and then Dylan McIlrath.
A scoreless third led to a five-minute sudden death overtime period.
Texas' Travis Morin won the game of a breakaway at 1:44 in the OT period, assisted by Gavin Bayreuther.

Texas Stars goalie Mike McKenna earned the win, making 27 saves on 25 shots. Grand Rapids goalkeeper Jared Coreau was assigned the lost, allowing three goals on 29 shots.