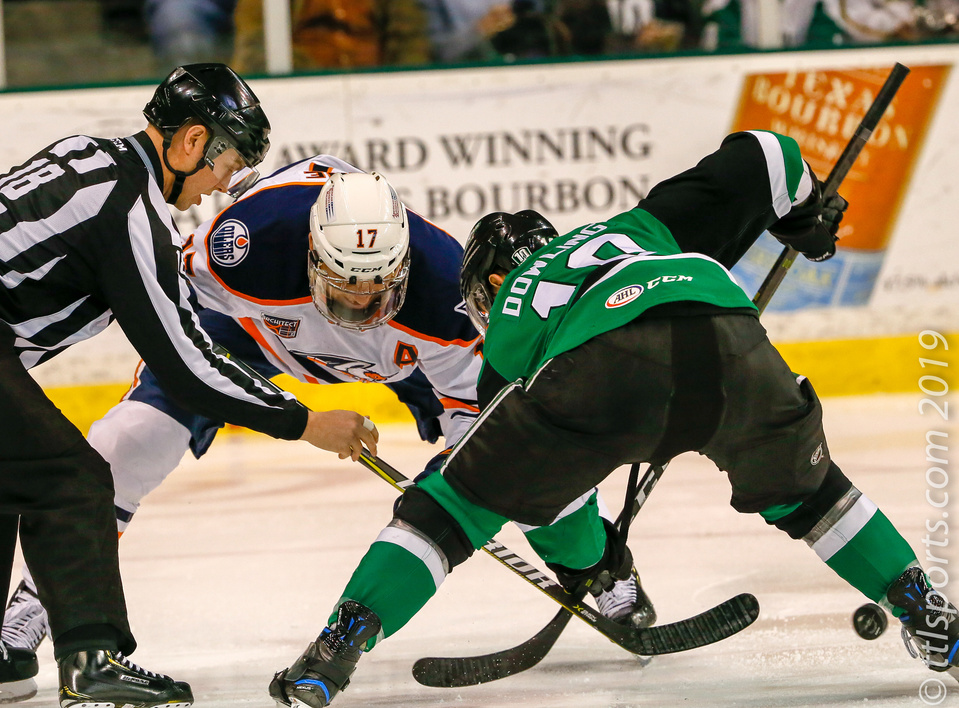 The Texas Stars (18-11-3-2) notched another home ice win, defeating the Bakersfield Condors (16-14-2-1), 3-2. Tony Calderone and Adam Mascherin each led the Stars with a goal and an assist. Landon Bow did an outstanding job between the posts, making 28 saves.
The Stars have won 8 of 9 games on home ice since the beginning of December, with the lone loss coming in an overtime shoot-out. The team is 10-6 in the same time period.
Ben Gleason started the scoring for Texas, just 2 minutes into the game, on a power play. The Stars scored on 1 of 2 power plays. Tony Calderone added to the Stars' lead later in the period, giving Texas a 2-0 edge.
"I liked the start of the game, how we caught them sleeping a little bit," said Texas Stars head coach Derek Laxdal. "Once we got our mindset about not turning pucks over and fueling their offense, I think we controlled the five-on-five play. "
After a scoreless second period, Bakersfield found the back of the net on a goal by Josh Currie. Adam Mascherin appeared to put the game out of reach later in the period, making the score 3-1. The Condors scored with just 18 second left in the game, after pulling their goalie.
The Stars have two home games against division rivals before heading out on a challenging five game West Coast road trip.
"Its one-day at a time, one game at a time. Trying to rest guys. For us it's trying to manage the rest ratios for the games," commented Laxdal on preparations for the road trip. "We want to go on the road feeling good about ourselves."