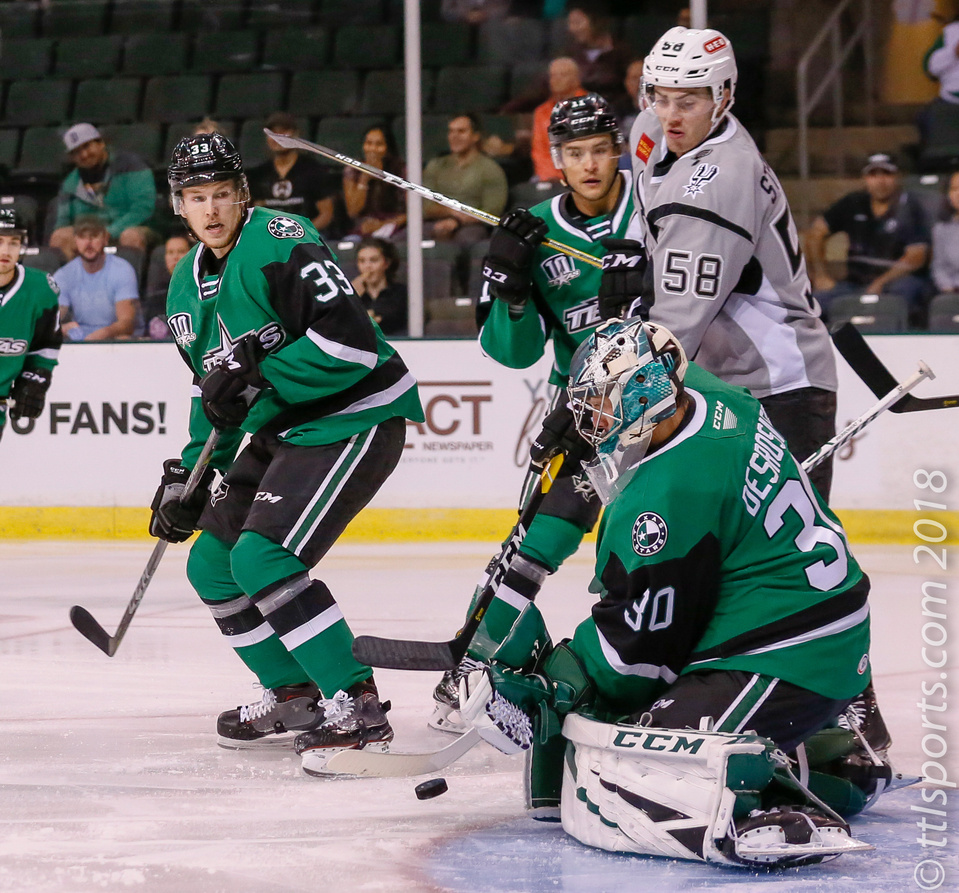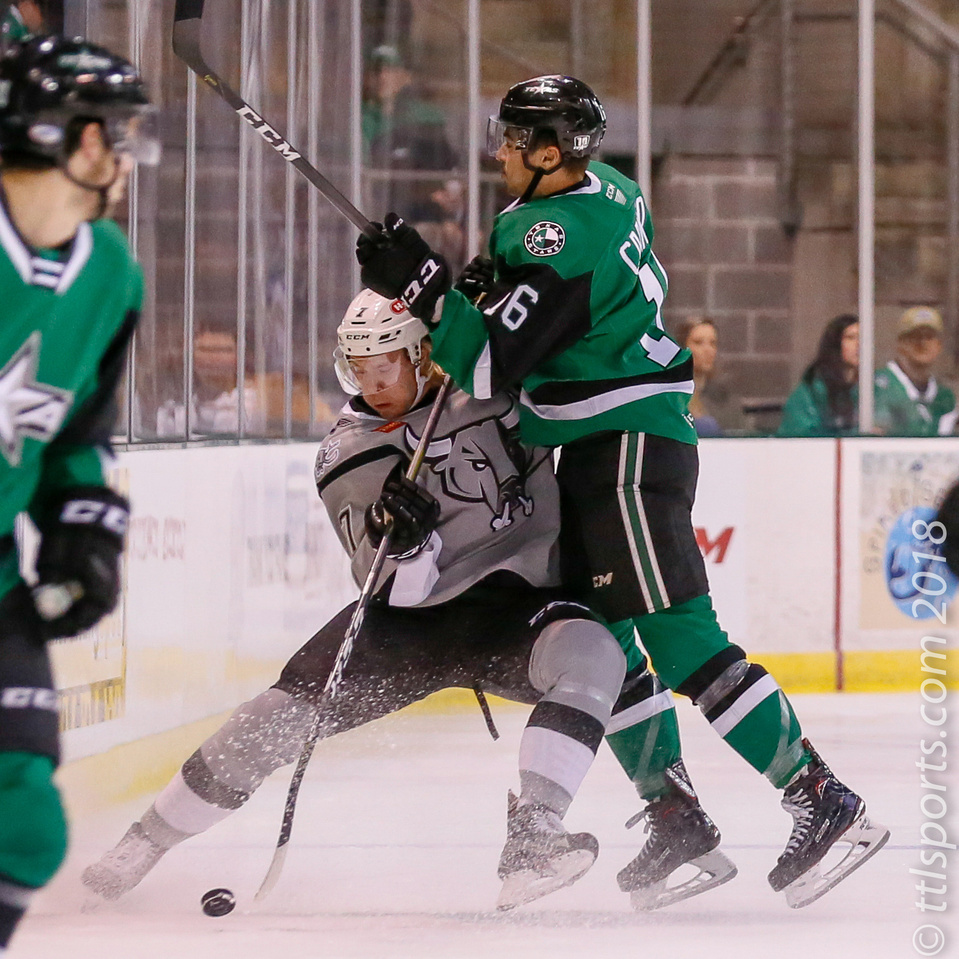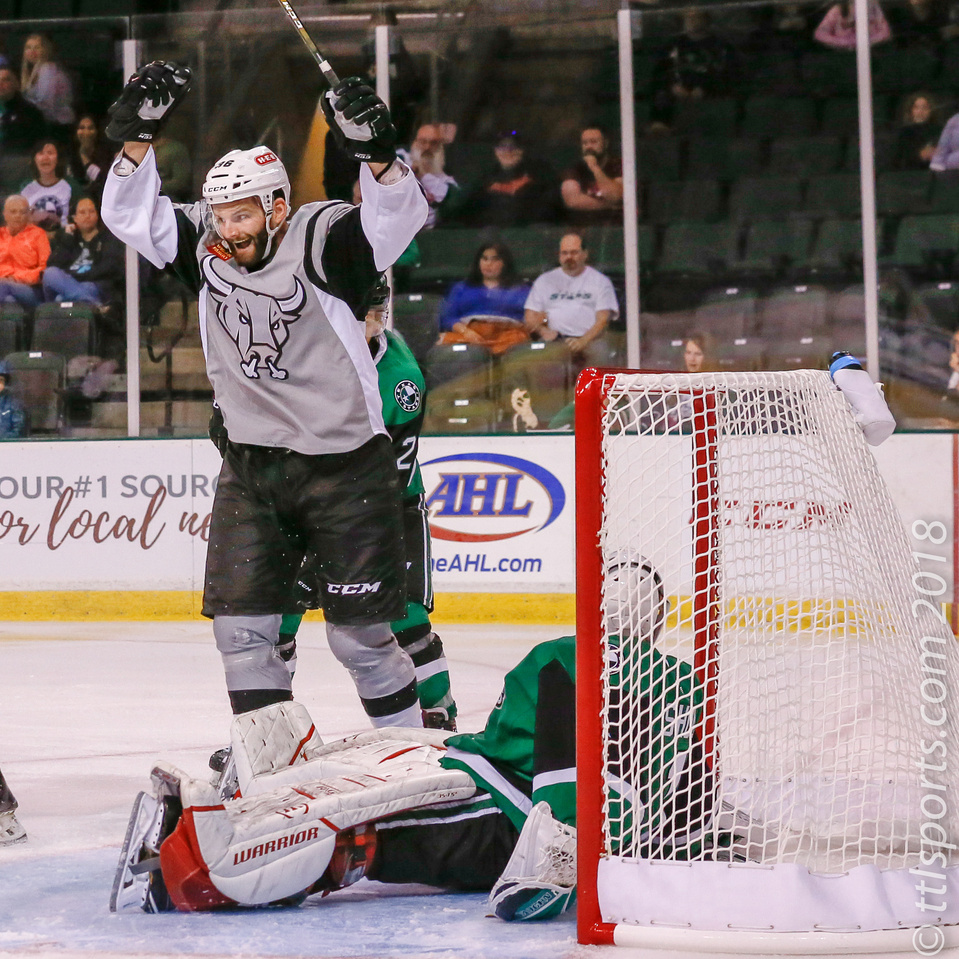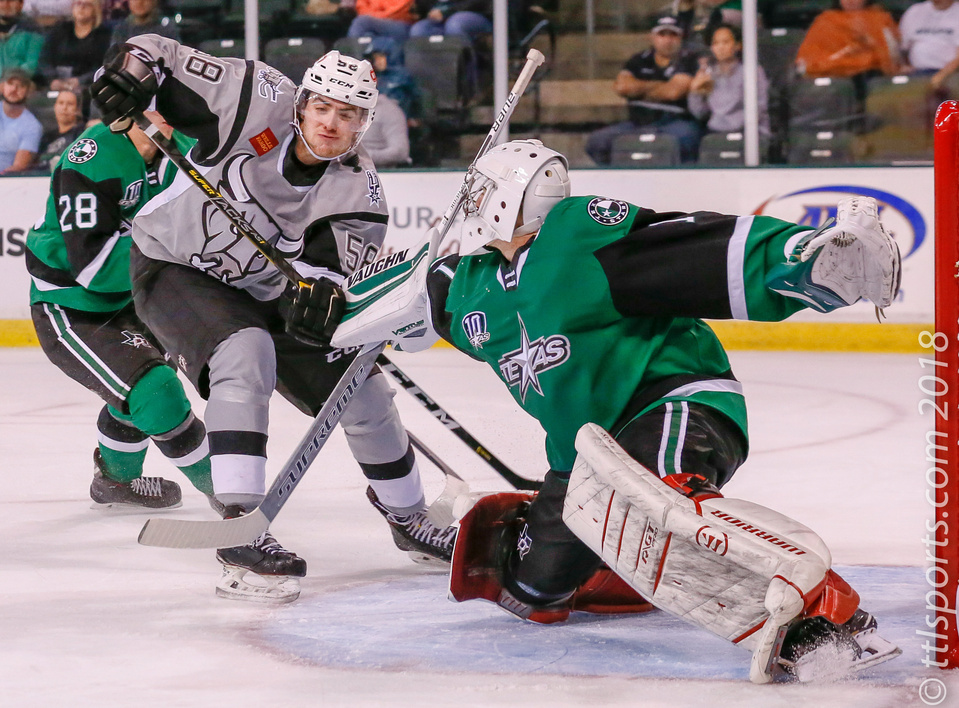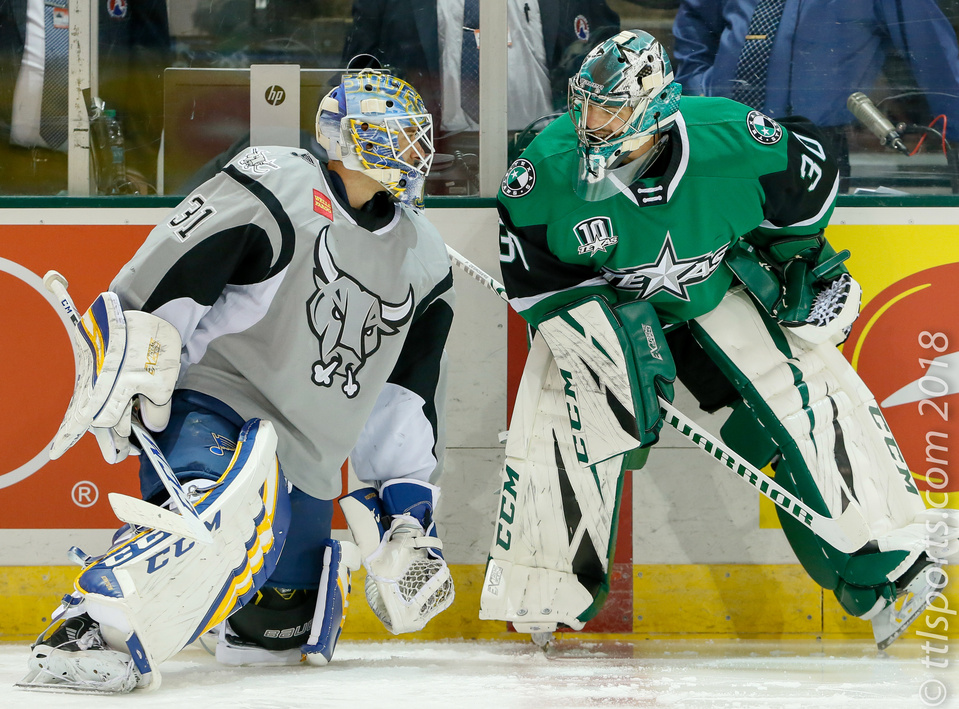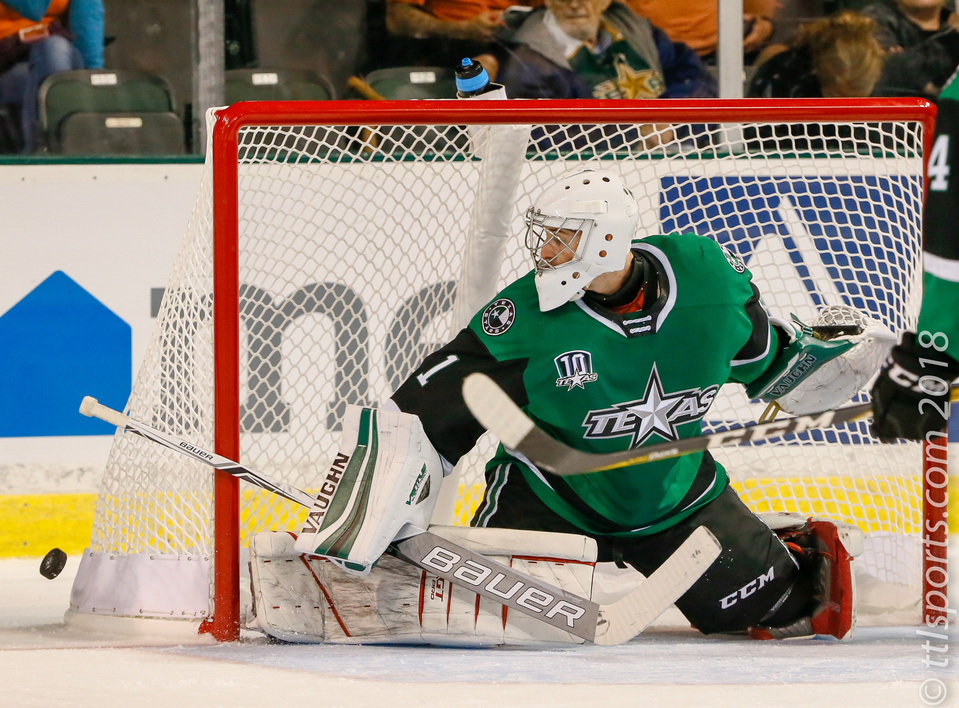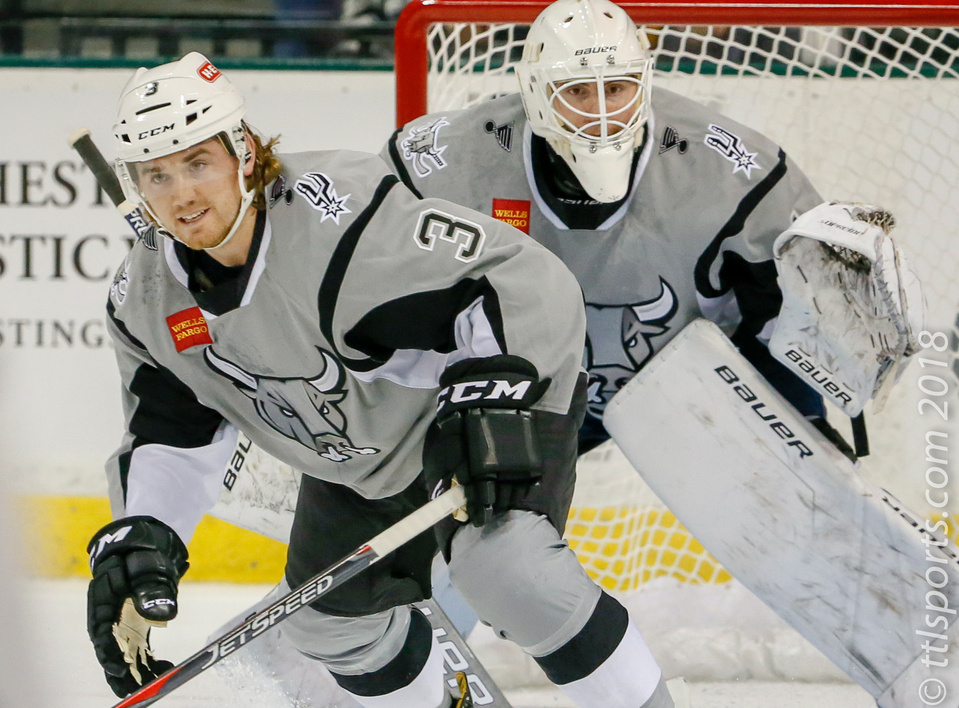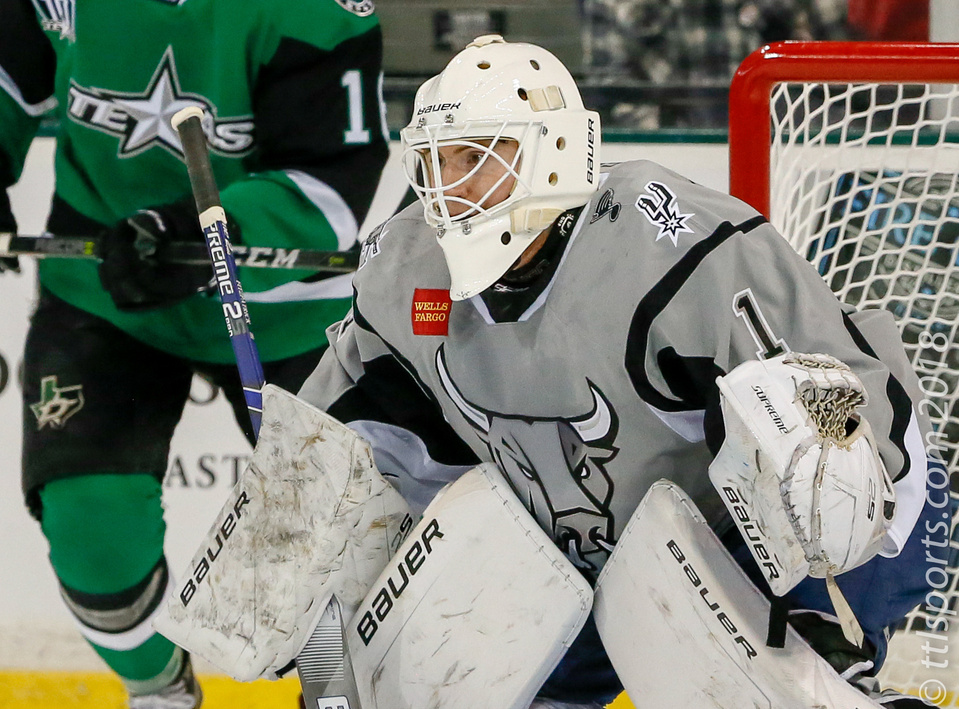 Contending for the Texas Stars roster beat their peers from the San Antonio Rampage 4-to-3 in their second and final pre-season meeting. Joel L'Esperance netted two goals for the Stars, including the game winner with 34 second remaining.
Penalties hamstrung both teams. Texas amassed 14 penalty minutes to San Antonio's 12 minutes. San Antonio converted on two of six man-advantage opportunities while Texas failed to convert on its four power plays.
Texas jumped to an early 2-0 lead, starting with a short-handed score by Colin Markinson, followed by goal by Adam Mascherin. The Rampage's Adam Poganski converted on a power play to make the score 2-1.
San Antonio evened the score in the second period on a power play goal by Bobby MacIntyre.
The Rampage took the lead early in the third period when Stephen Perfetto netted the puck. Joel L'Esperance stepped up for the Stars, tying the game at 5:56 into the period, and then retaking the lead at 19:26.
Both teams split goaltending duties. For San Antonio, Jordan Binnington played the first period, allowing two goals on 14 shots. Evan Fitzpatrick played the final two frames, allowing two goals on 23 shots. Stars split time between Phil Desrosier who made 10 saves on 12 shots, and Tomas Sholl who made four saves on five shots.
Regular season play starts for the Stars on Friday, October 5 against the Grand Rapids Griffins.