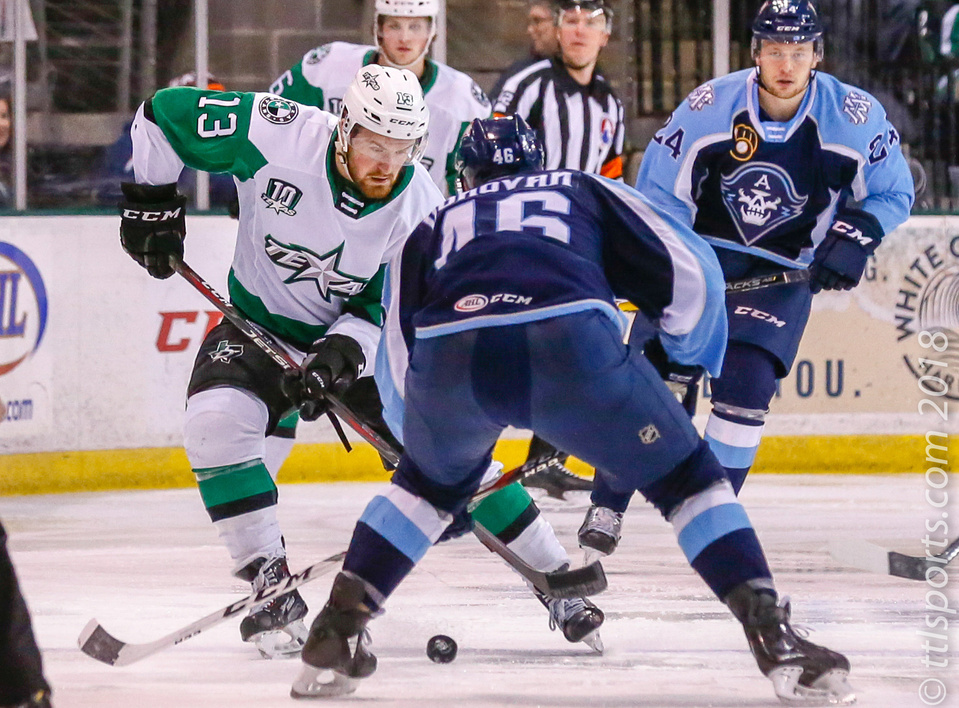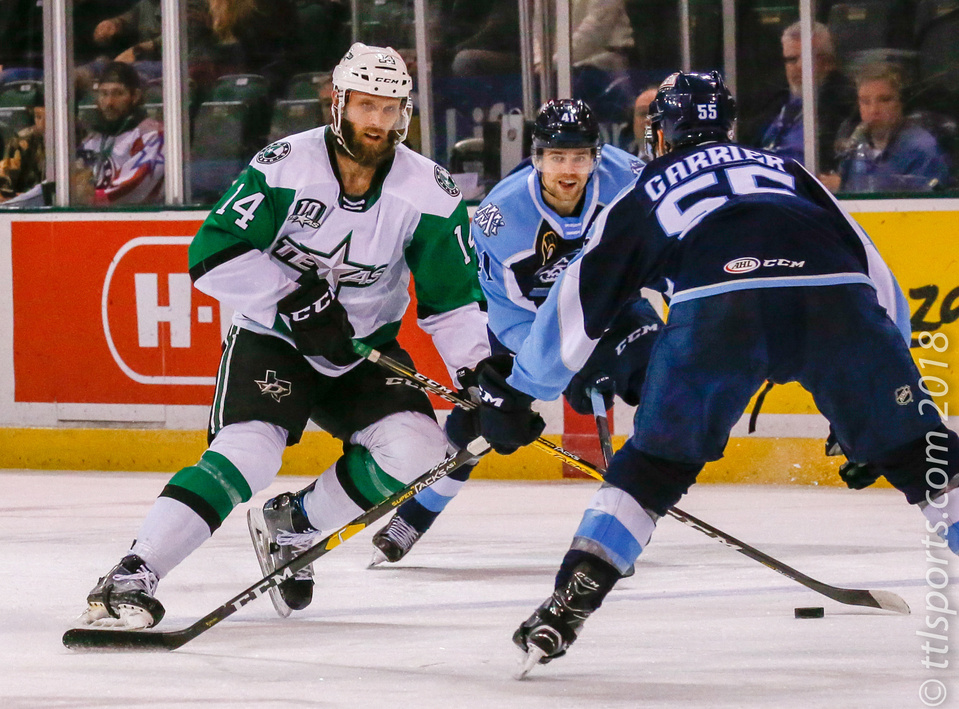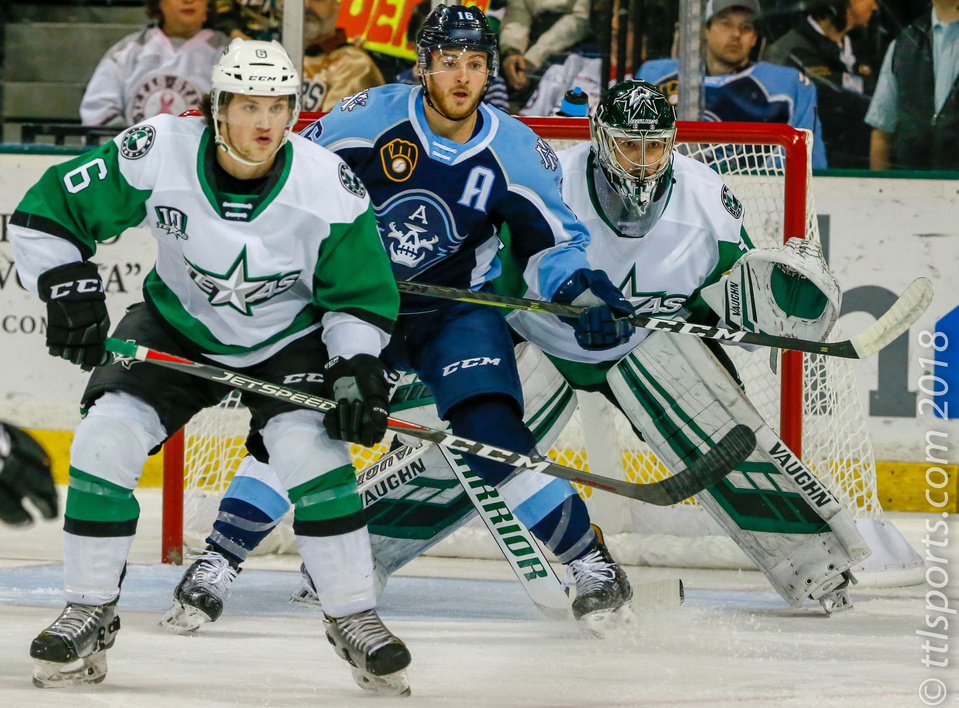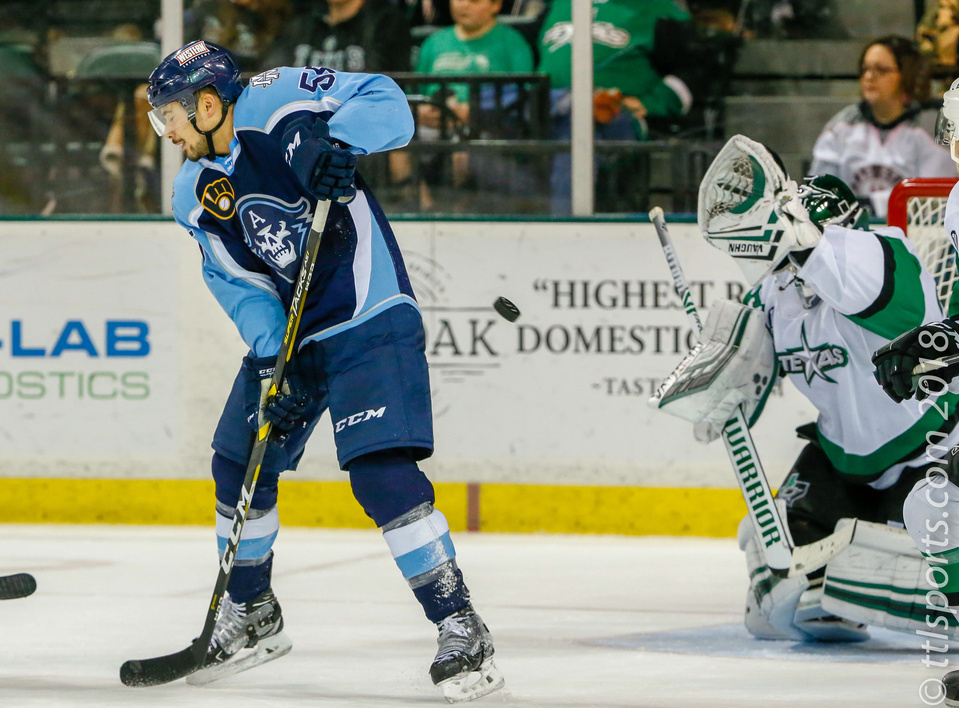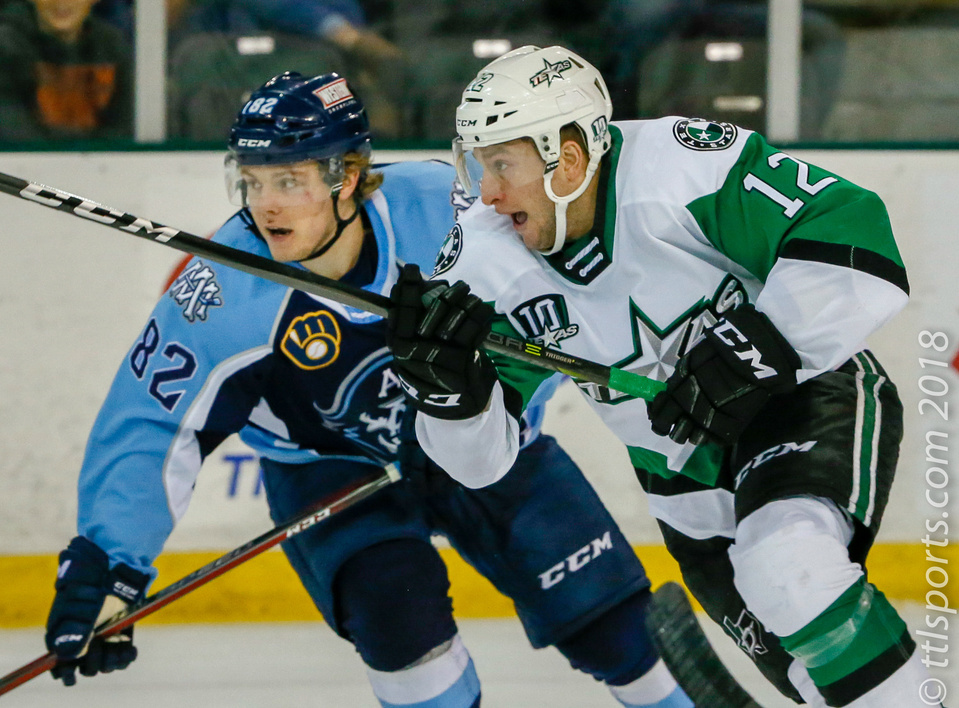 The Texas Stars (11-9-1-1), the AHL Central Division's sixth place team, soundly defeated the Milwaukee Admirals (14-8-3-0), the division's first place team, 5-1.
The Star scored five consecutive goals before the Admirals scored their solo goal. Commenting on the game, Stars Head Coach Derek Laxdal said "We're not a real fancy team. We have to work for our goals."
And work they did.
Denis Gurianov opened the scoring for Texas in the first period. Gurianov also assisted L'Esperance and Mascherin for a total of 3 points. Commenting on Gurianov, Laxdal said, "He's playing at a high lever. He's got hands. He's got speed. It's all about about building maturity. "
Joel L'Esperance tallied two score for Texas, both in the second frame. "L'Esperance is a horse, he's a beast," said Laxdal, "he's a big heavy center that seems to be getting better and better every game. "
Colin Markison and Adam Mascherin also scored for Texas.
The Admiral's lone goal came midway through the third period from Garret Ross.
Texas goalie Landon Bow (10-4-1) earned the win, making 29 saves on 30 shots. Commenting on the game, Bow downplayed his performance, saying, "It was easy to see today. I saw pucks coming through. It was just one of those days."