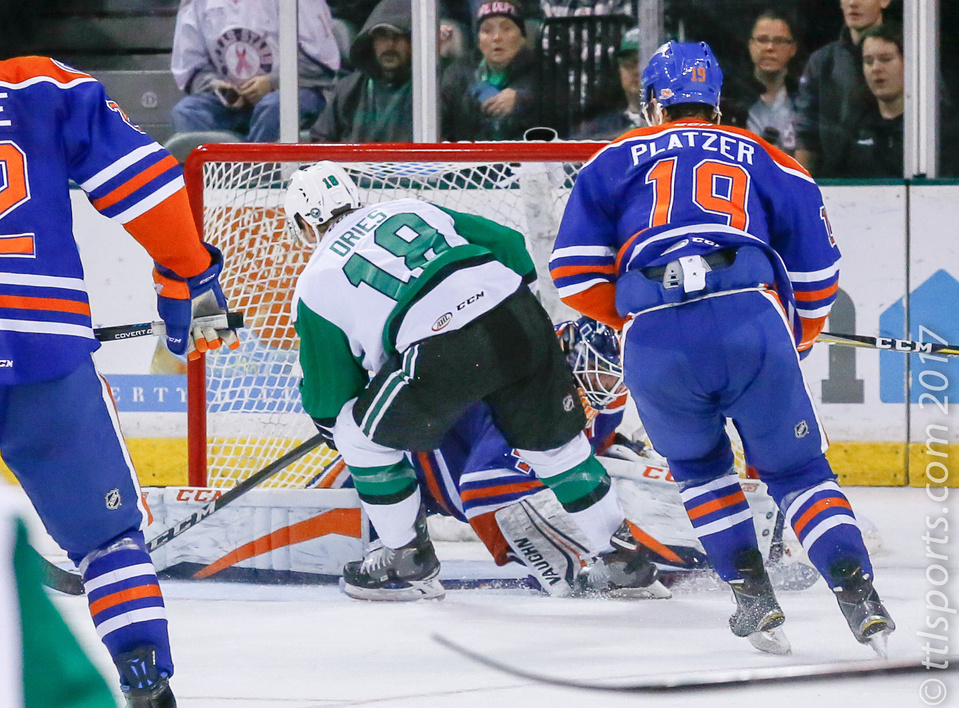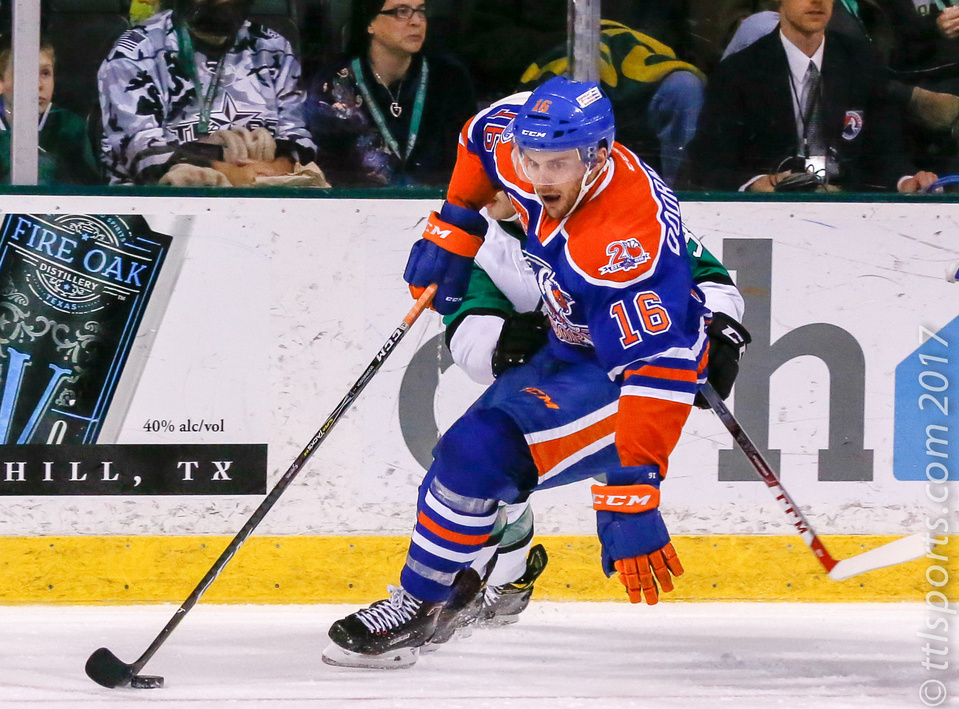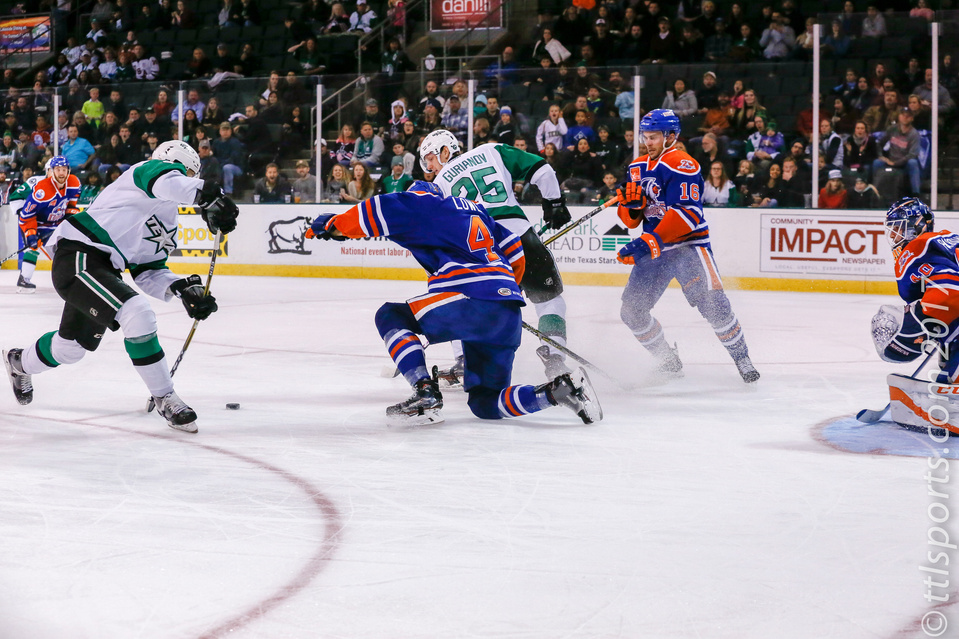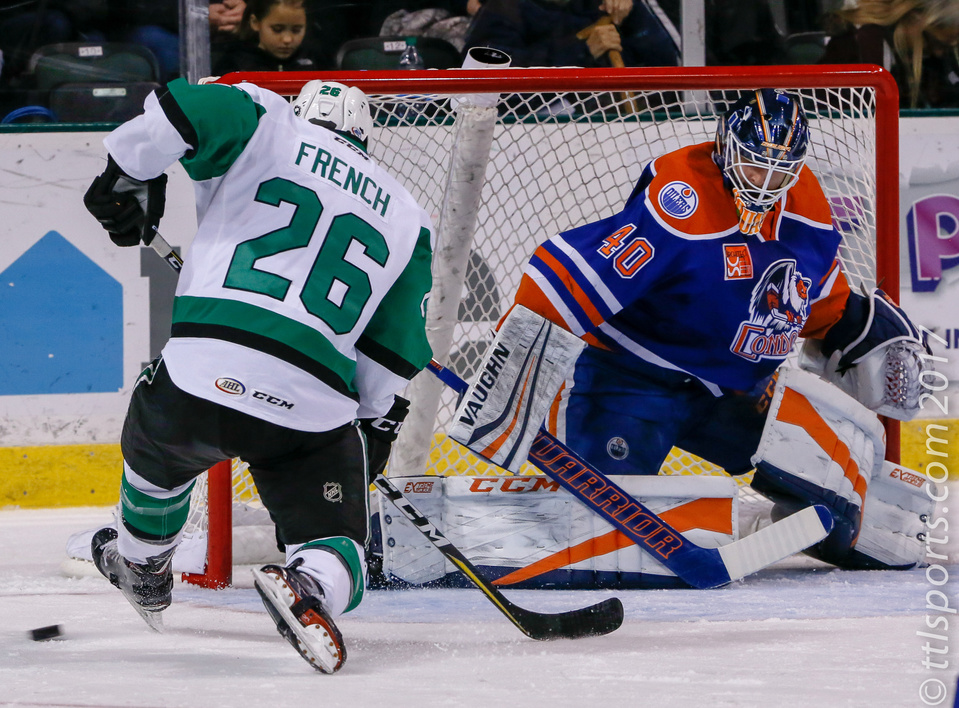 The Texas Stars played hurry-up hockey against the Bakersfield Condors on Friday night. They picked their shots nicely, not blasting away like a drive-by-shooting. And the Stars' won in overtime for the second game in a row.
Both teams played conservatively in the opening period. Bakersfield's Brad Malone started the scoring at 3:40 with his fifth goal of the season. Texas' Jason Dickinson evened the tally at 8:24 with his eleventh on the year.
The pace of play picked up considerably in the second period. Texas took the lead on a goal by Denis Gurianov, only his second of the season. And Liro Pakarinen tied the game for Bakersfield in the third period, ultimately sending the game into overtime. Rookie Sheldon Dries netted the winning goal in overtime, his seventh goal overall and his second game-winning goal of the season.
The Stars made only 28 shots-on-goal in the evening, compared to 37 by Bakerfield. Texas' Landon Bow did a spectacular job between the posts. Bow stood tough several times when the Condors rallied and looked to break out. The rookie made 35 saves and improved his record to 9-4-0. Bakersfield's Eddie Pasquale was assigned the loss, allowing three goals. His record falls to 4-5-2.
Final score: Bakerfield - 2, Texas - 3