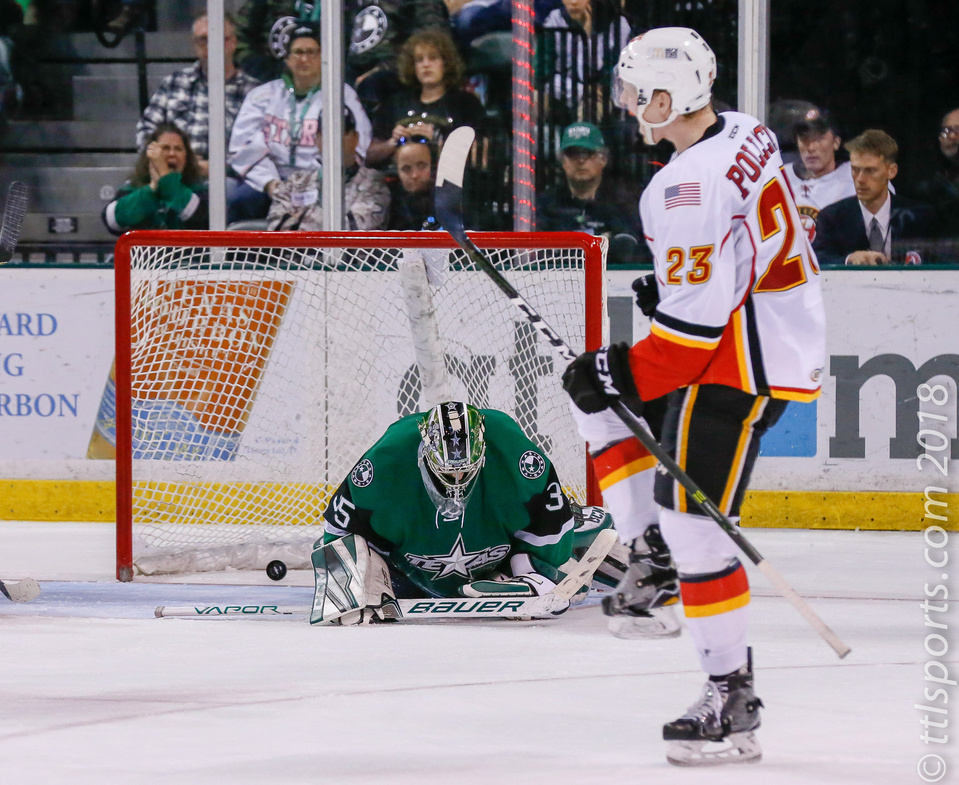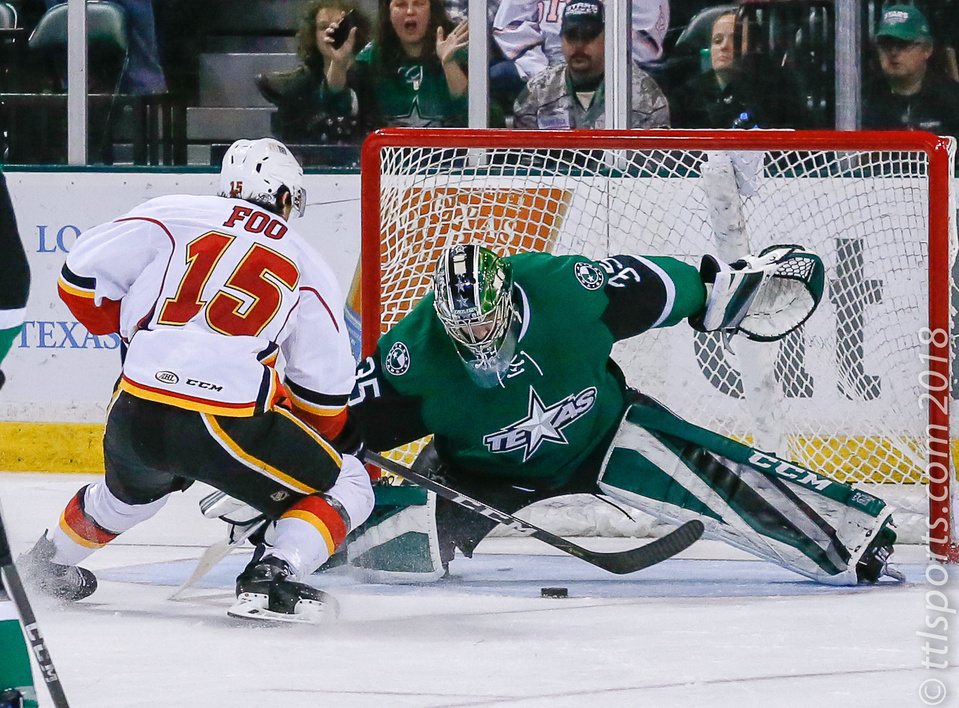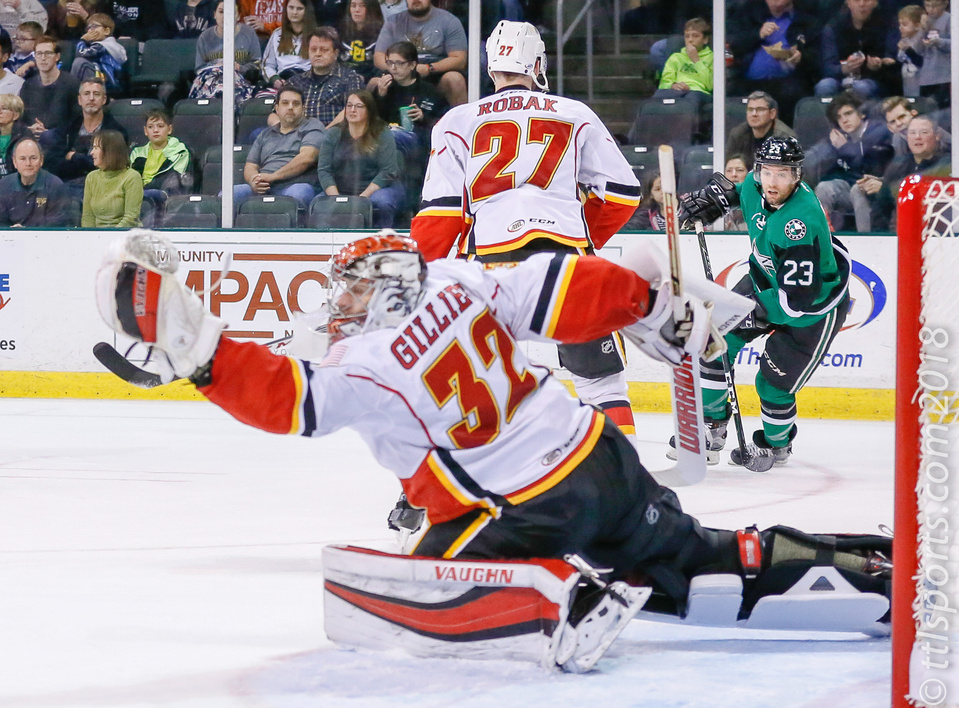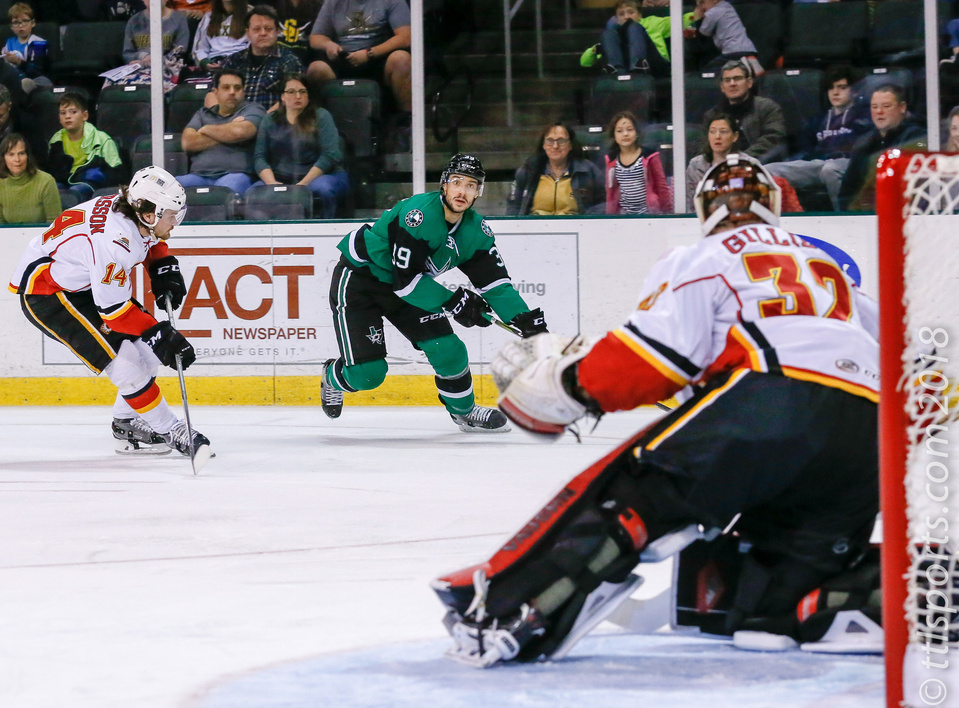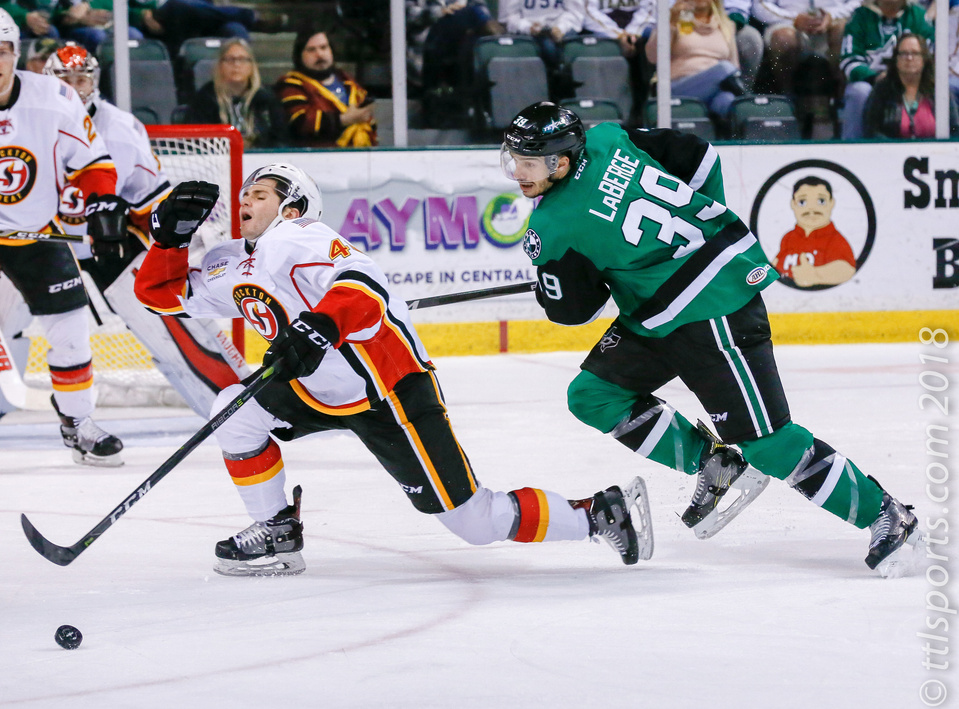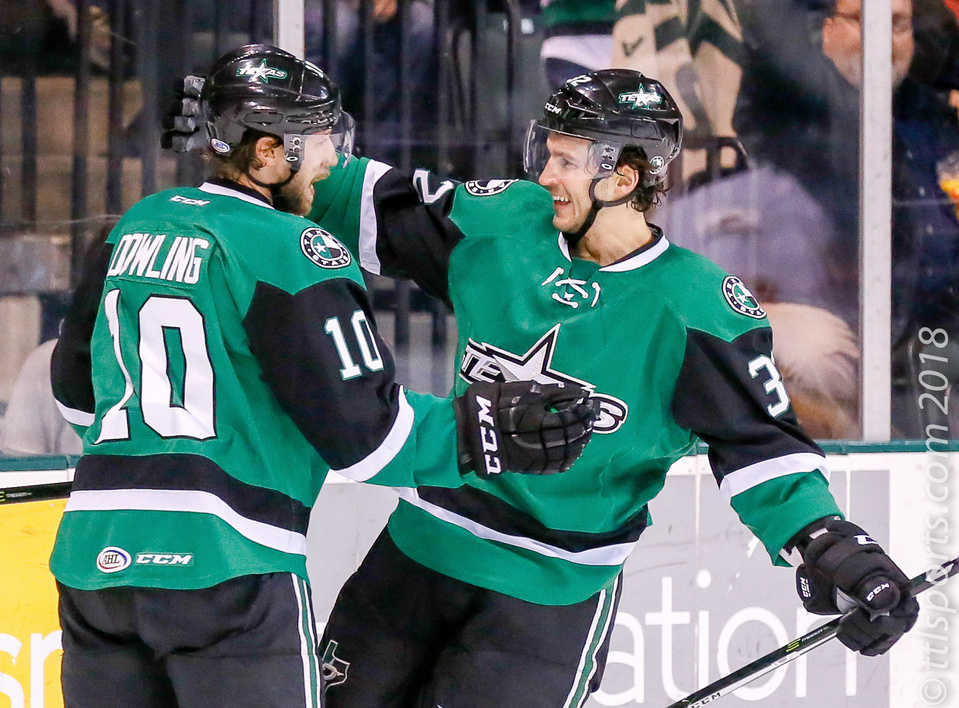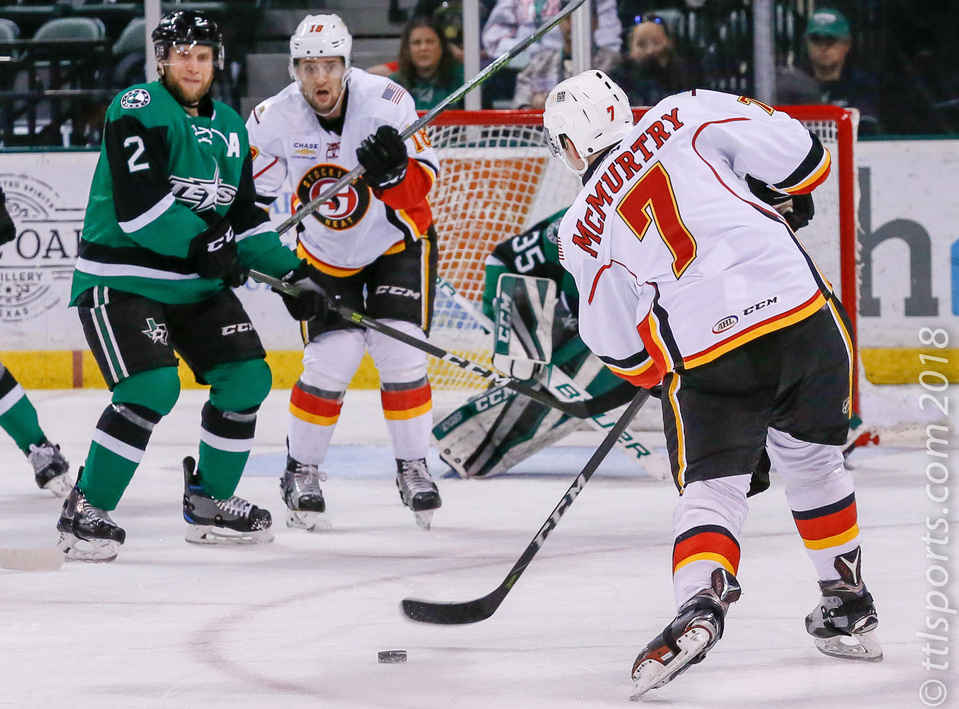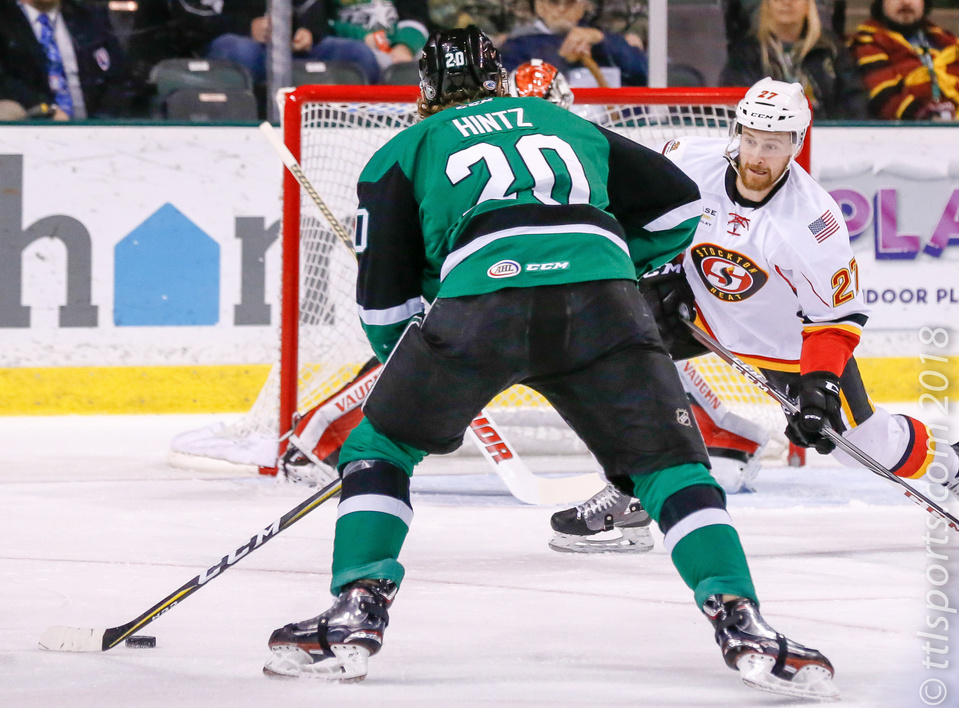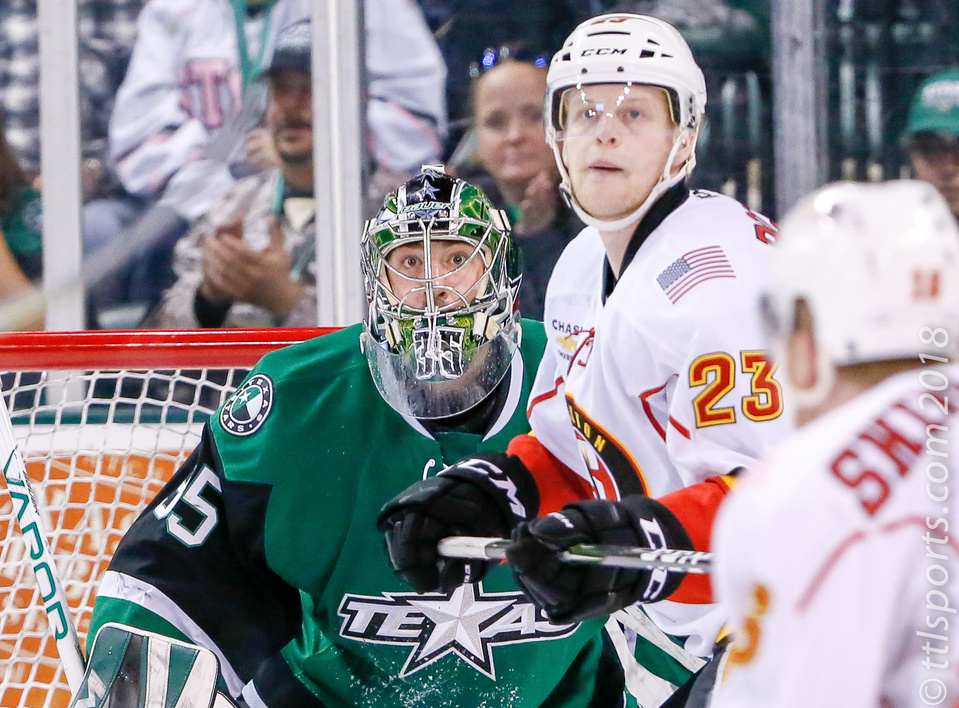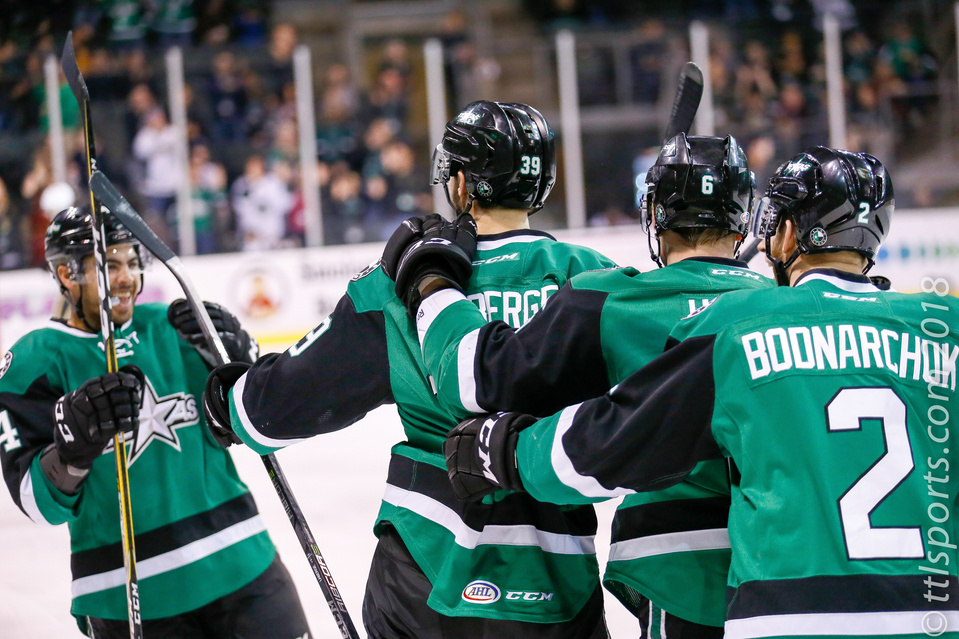 The Texas Stars and the Stockton Heat began a two-game series on Friday night. This is the fourth meeting for the season with the Heat winning two of the last three games.
The game was evenly matched for the first two periods. The Heat came alive
in the third period and scored four unanswered goals to produce a lopsided victory.
Rookie left-winger Brett Pollock contributed a hat trick for the Heat.
And rookie right-winger Spencer Foo added two goals, including a short-handed goal.
Stars rookie Samuel Laberge began the scoring early in the first period and right-winger Brian Flynn found the back of the net to close out the frame. The Stars's scoring was quiet for the remainder of the game.
Final score was Stockton 6, Texas 2.
Stockton goalie Jon Gillie earned the win, stopping 20 of 22 shots on goal. Texas goaltender was assigned the loss, allowing 5 goals on 29 shots.