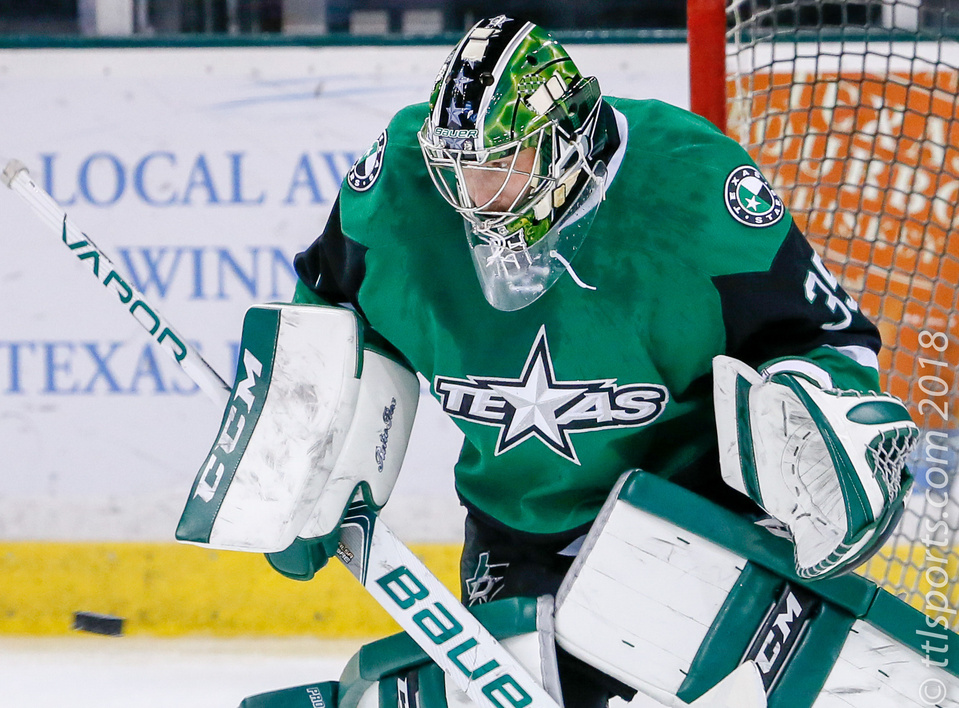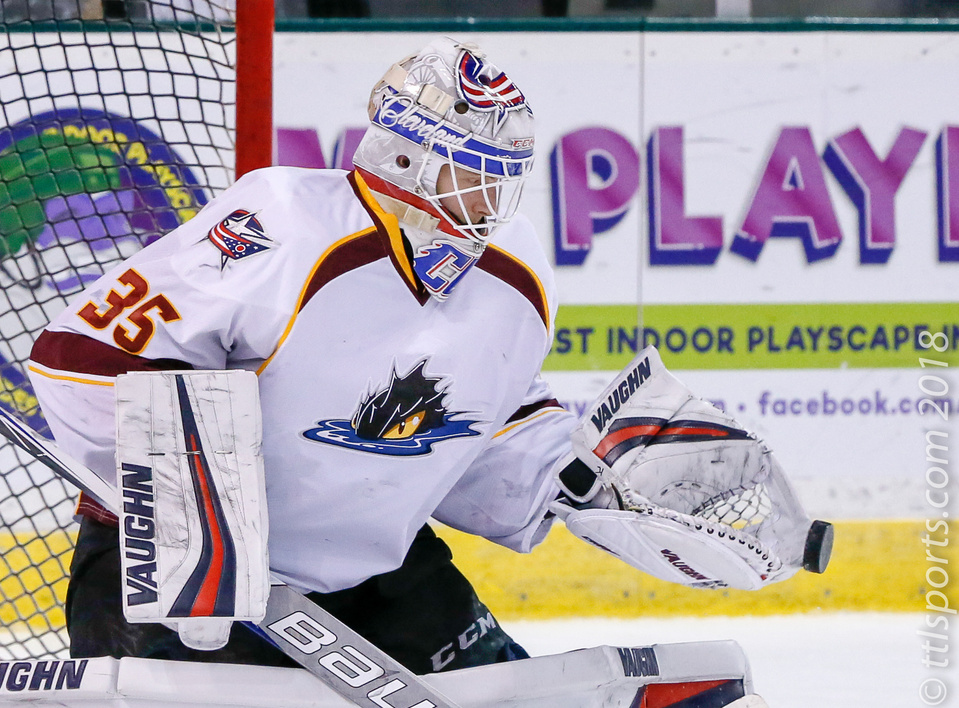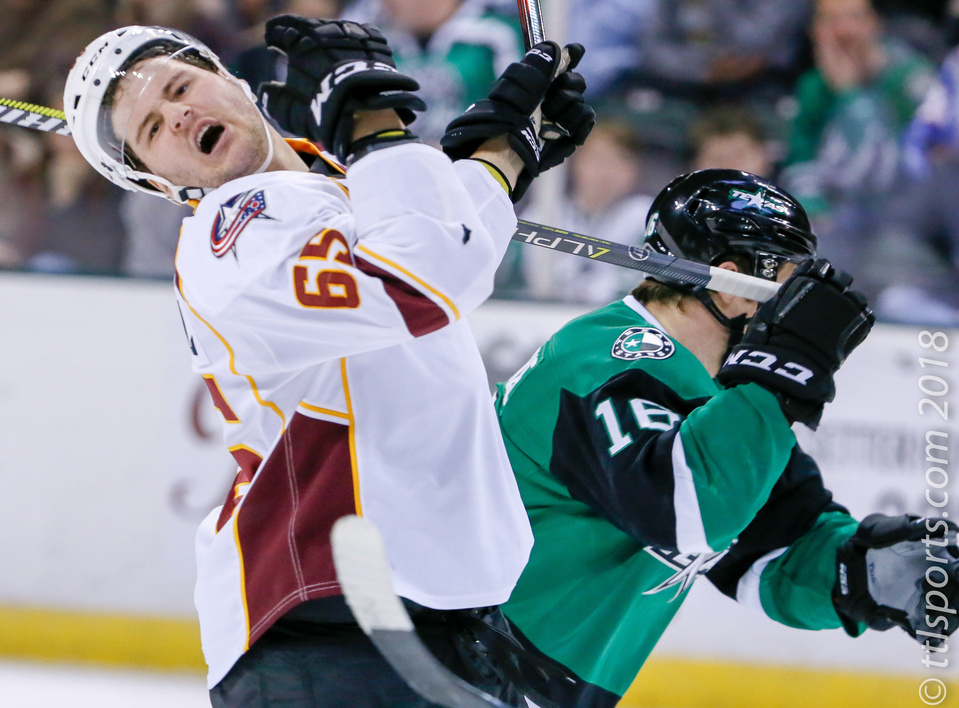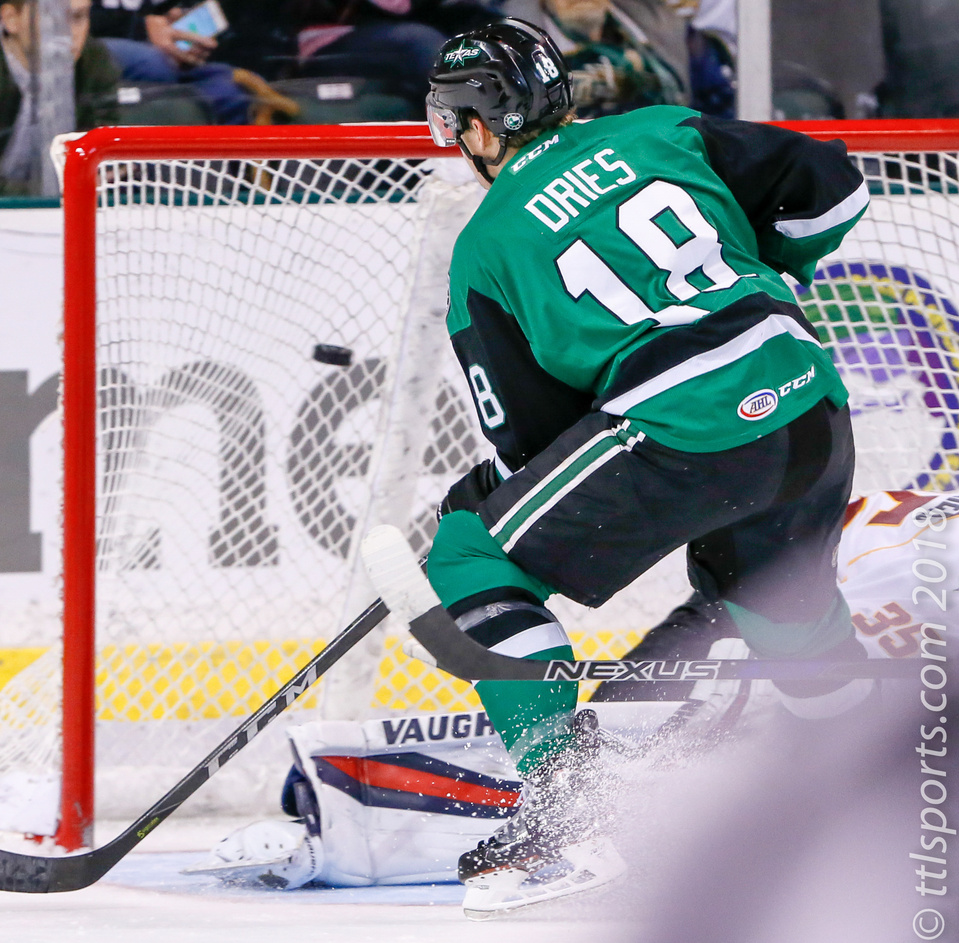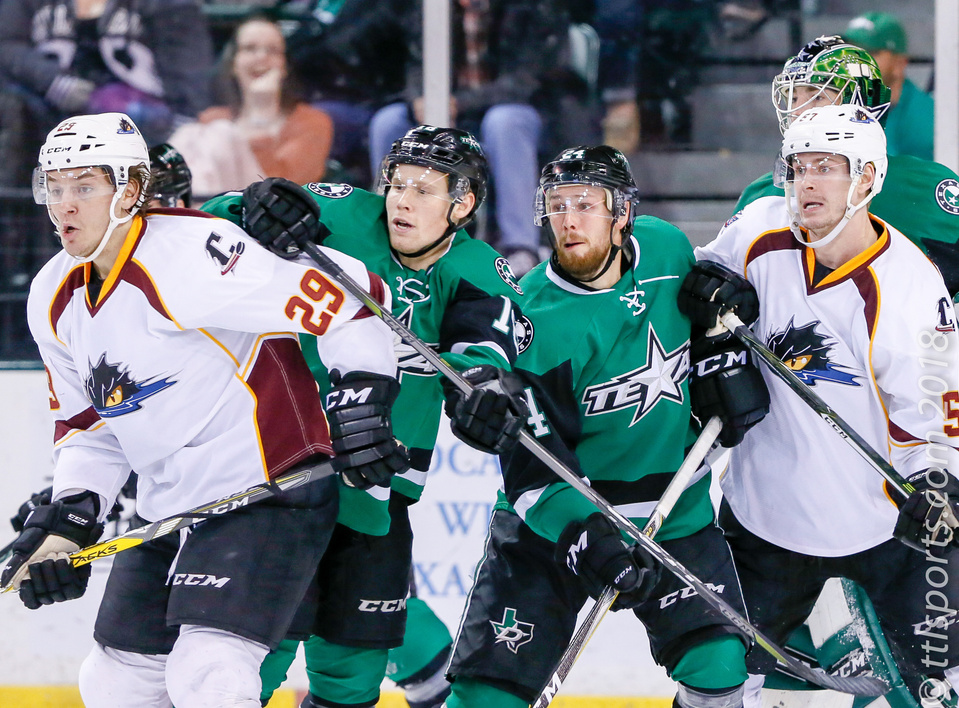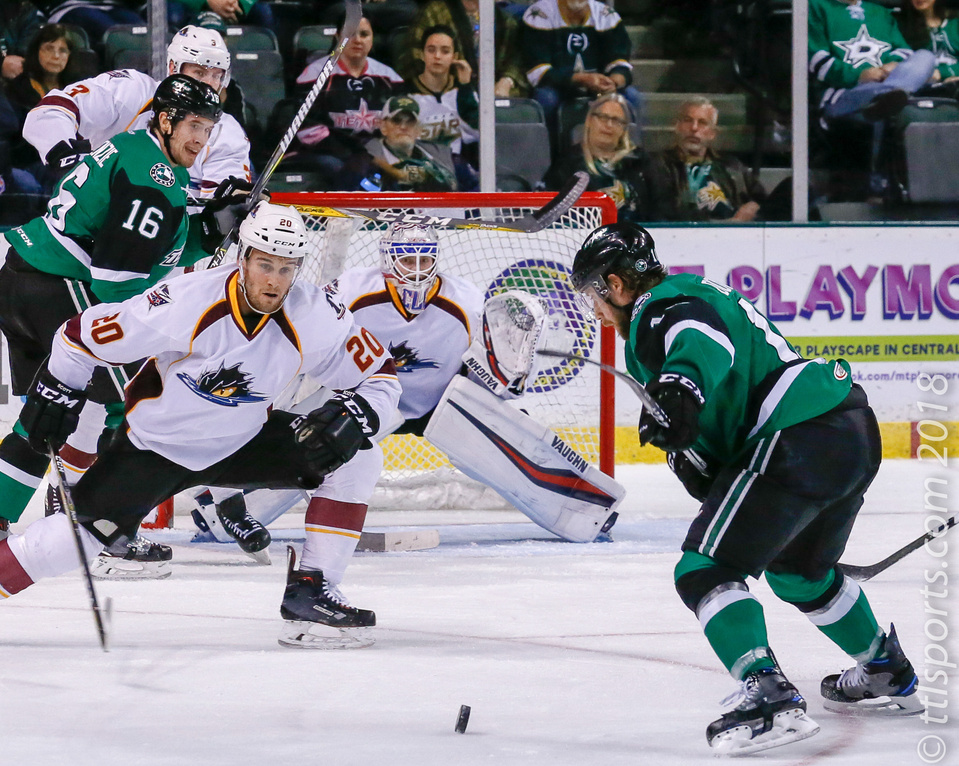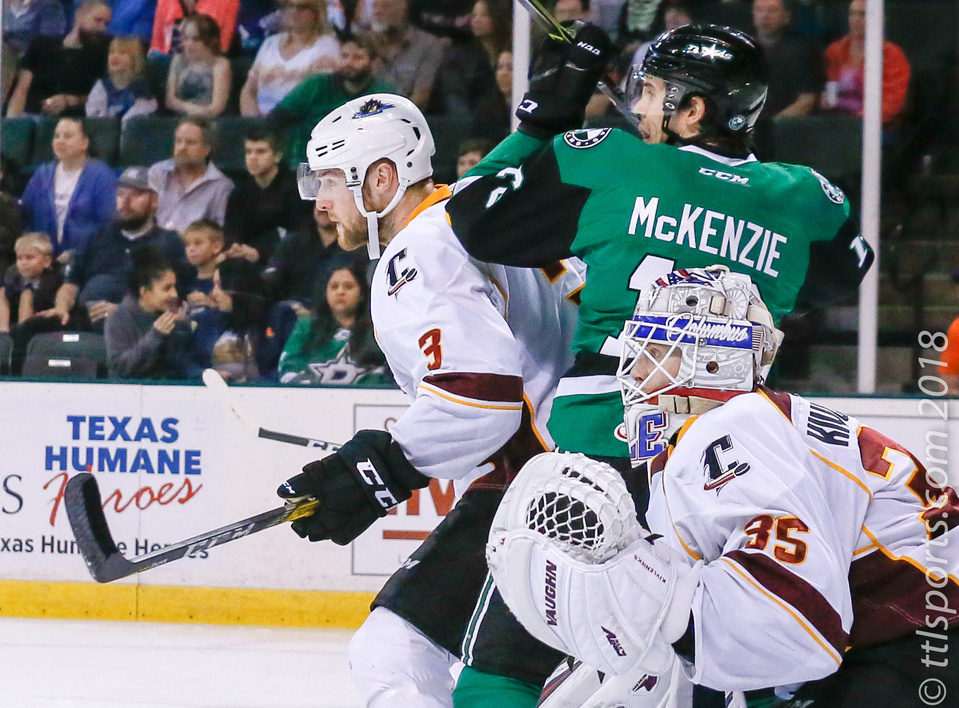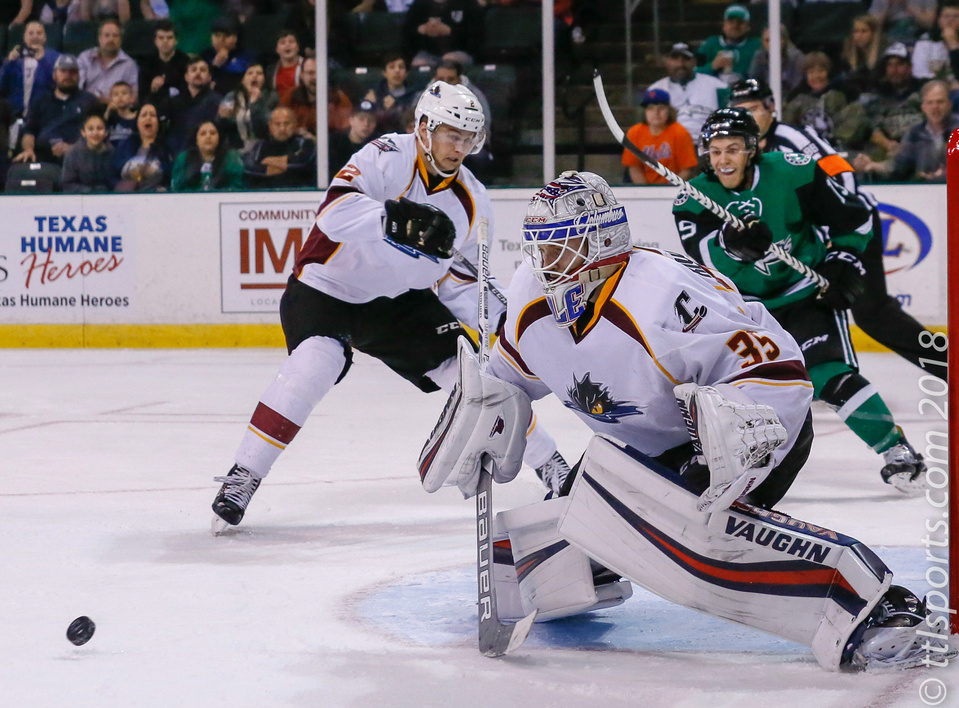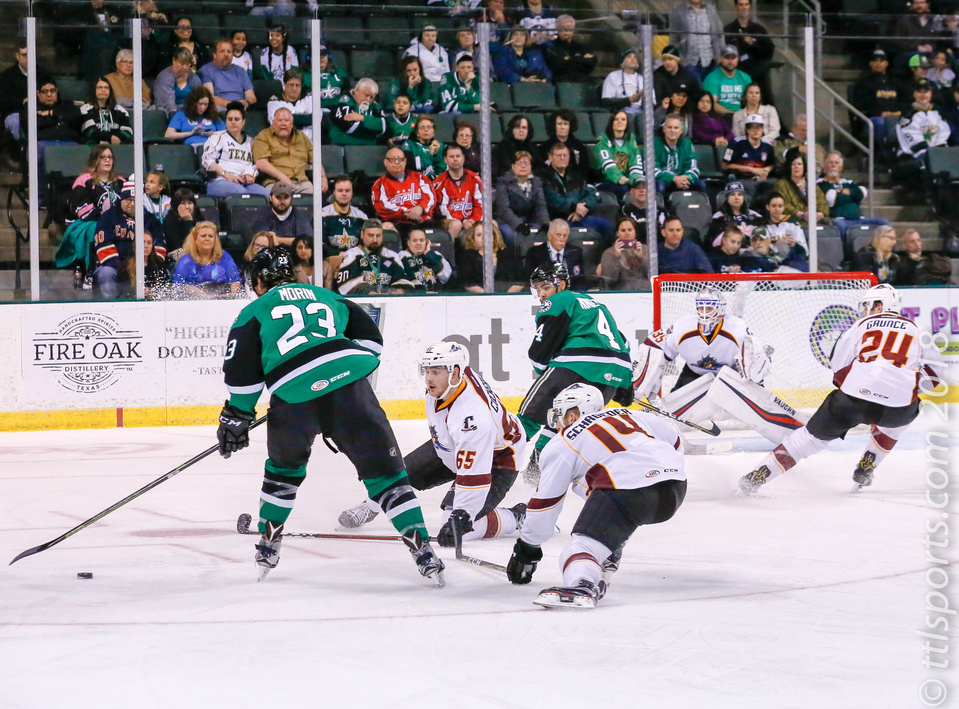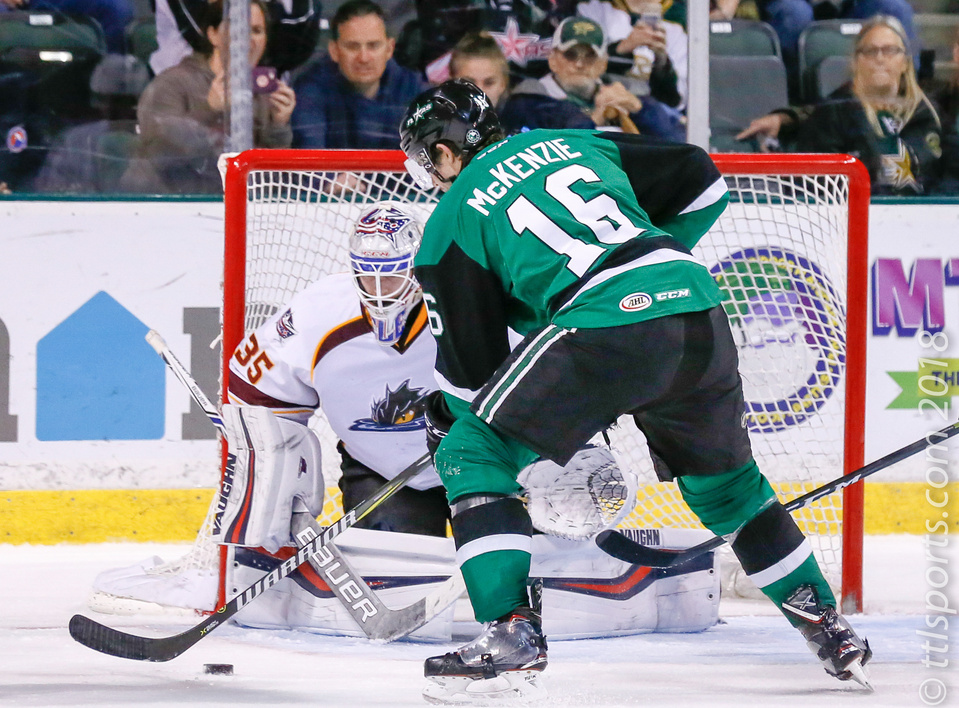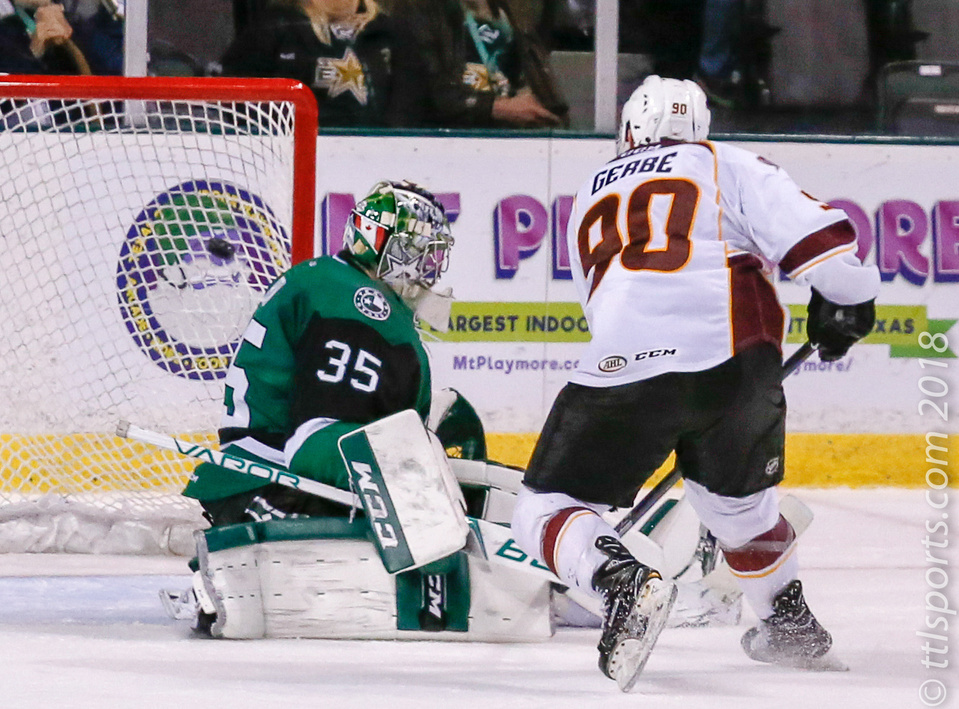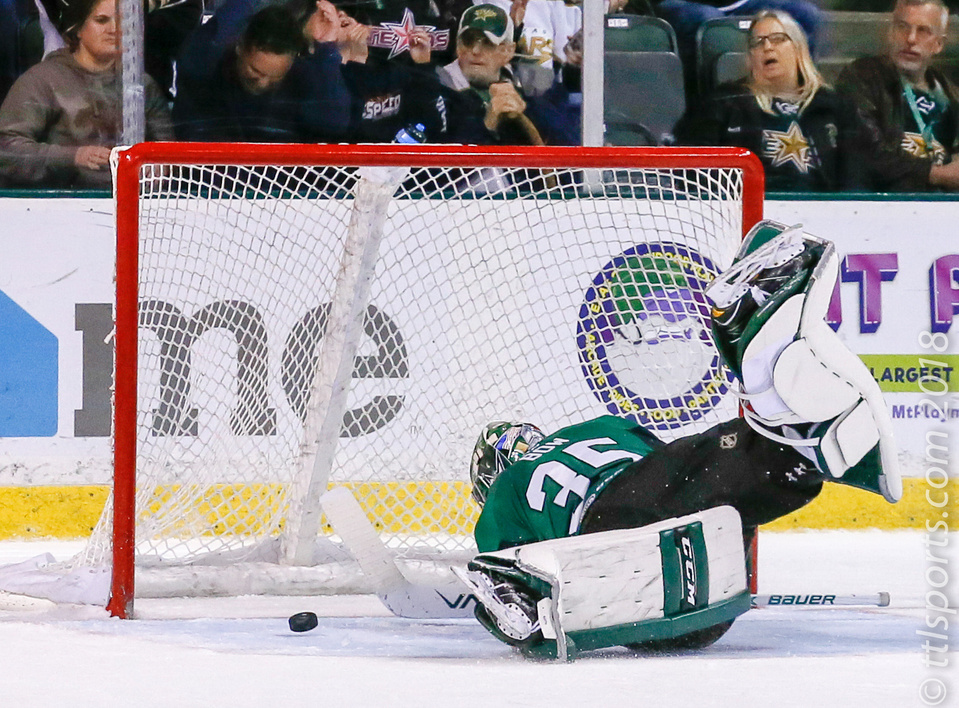 The Texas Stars (32-22-6-3) took on the Cleveland Monsters (20-32-5-3) in their fourth and final contest of the season. Texas had taken the three previous games, one in overtime. The Stars are battling for a playoff position; currently they are just outside the cut.
The first period of play was exceptionally intense. Nathan Gerbe opened the scoring early for the Monsters, finding the back of the net in the first 1:16 of play. The Stars quickly counter, and then took the lead on goals by Tyler Kelleher and Sheldon Dries. Dries' goal was short handed. Cleveland's Jordan Schroeder responded with a short-handed goal, and re-took the lead late in the period on a power play goal by Terry Broadhurst. The Monsters led the Stars 3-2 at the end of the first frame.
The second period was comparatively quiet. The Monster's Paul Bittner scored the only goal of the period at 3:09. Cleveland led 4-2 going into the second intermission.
Stars' head coach Derek Laxdal used just the word before the third period. His team came out on fire. Texas's Reece Scarlett scored his second goal of the season at 2:06 into the period. Cleveland's Hayden Hodgson found the back of the net to reclaim a two goal advantage. Travis Morin of the Star cut that lead in half on a power play goal. And Texas' Roope Hintz tied the game with just seven second remaining to force overtime.
Cleveland came out strong in the overtime, just like the opening frame, winning the game at 1:45 when Nathan Gerbe beat Landon Bow for the second time of the evening. Final Score: Cleveland 6, Texas 5.
Penalties hurt the Stars, with six minor penalties. "You could see our guys grasping when we were down 4-2," said Laxdal. "We're taking way too many penalties now and it's taxing our players on the penalty kill and other players aren't playing."