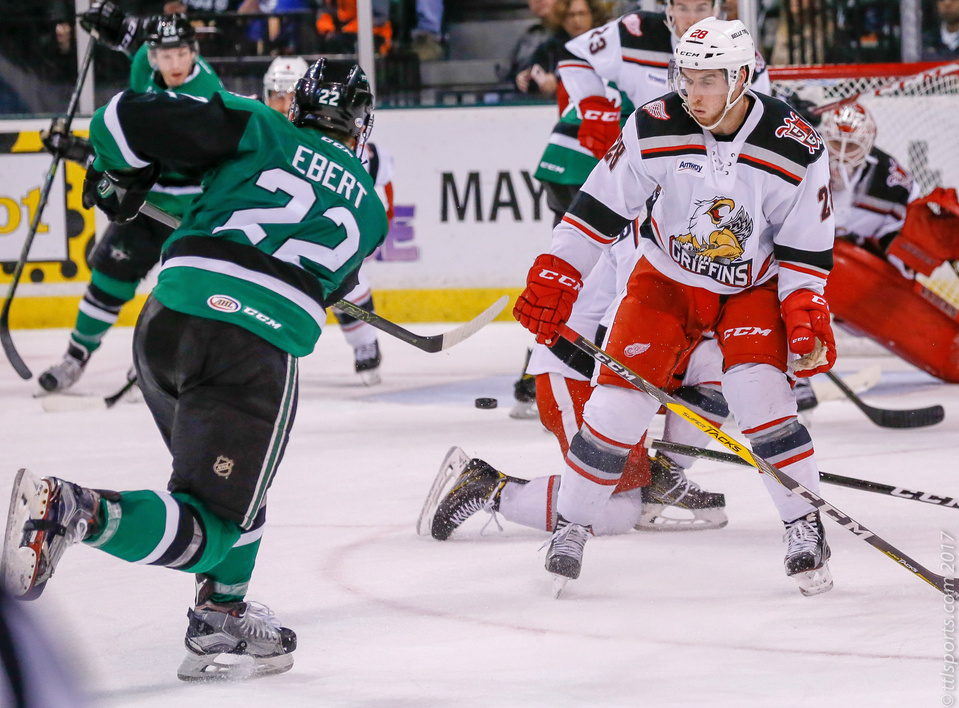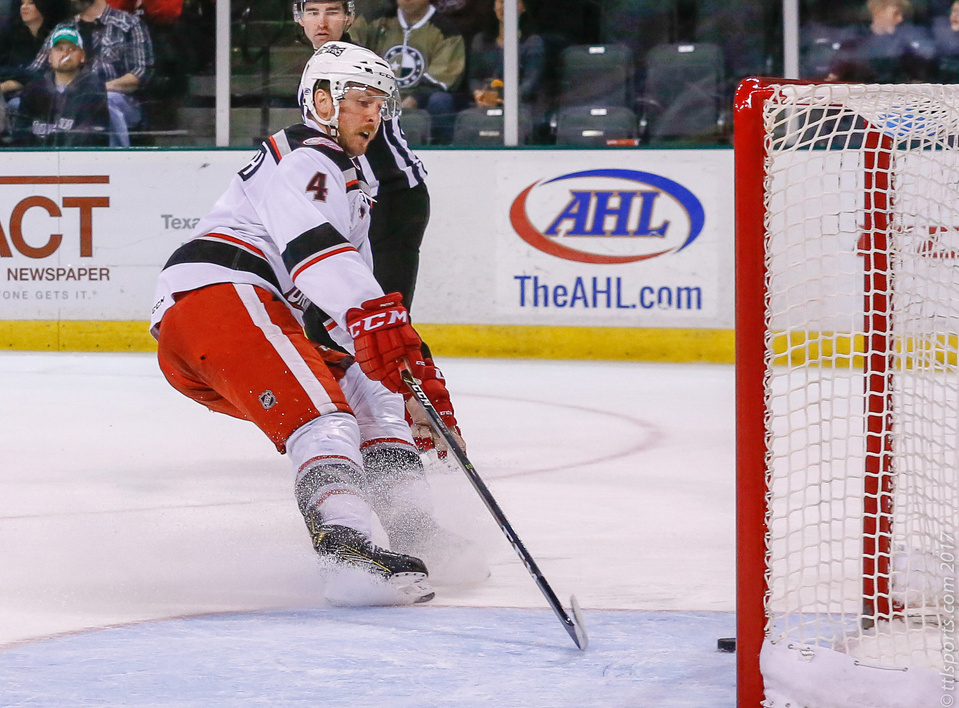 The Texas Stars were the more aggressive team in the first 30 minutes of their game with the Grand Rapids Griffins. Texas jumped to an early lead on a goal by Cole Ully at 6:15 in the first period. Grand Rapids quickly followed suit on a power play goal by Evgeny Svechnikov at 10:10, and a goal by Tyler Bertuzzi at 15:52. The first period ended with the Griffins leading 2-1.
Texas Stars' new comer Mark McNeill evened the score at 4:28 with the only goal of second period. The Griffin's momentum began a gradual increase and the Stars began to slide for the remainder of the game.
The third period was all Grand Rapids. Eric Tangradi scored at 5:51, followed by a power play goal by Ben Street at 16:23 and an empty net goal by Matt Lobito just 33 second later.
Grand Rapid put up 5 goals, two on power plays, on 30 shots. Texas found the back of the net twice on 33 shots.