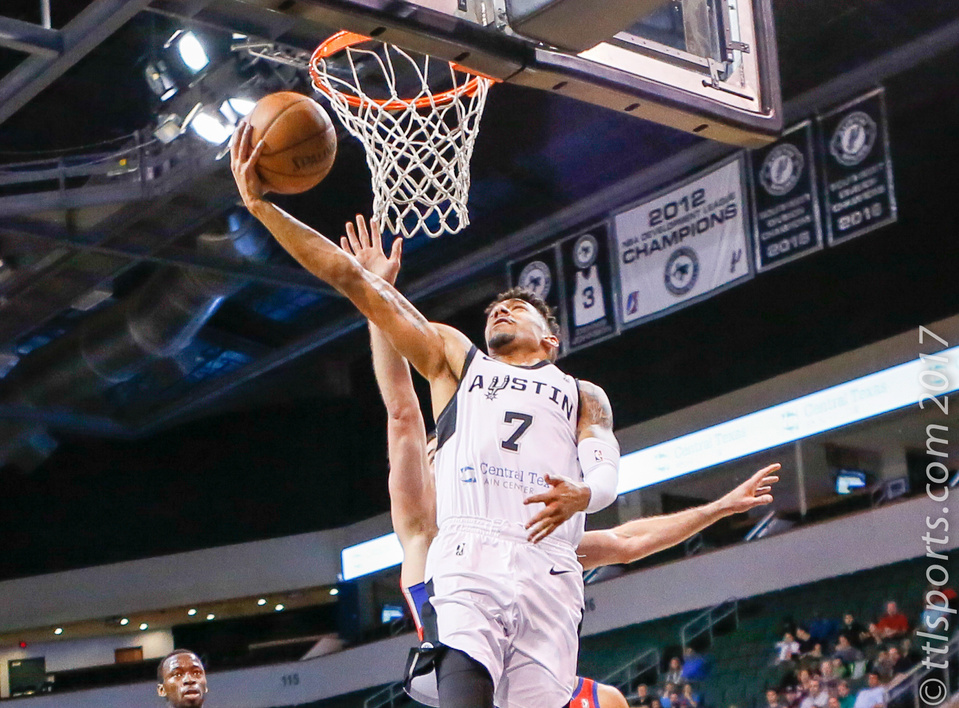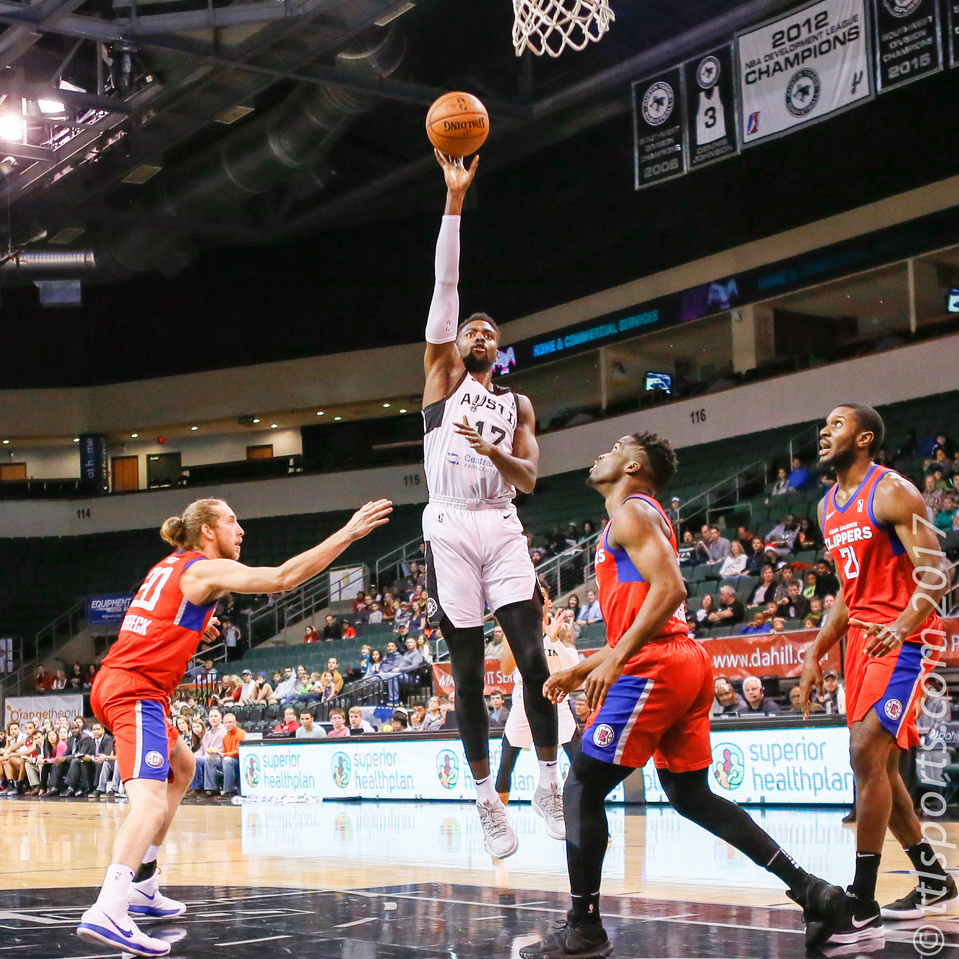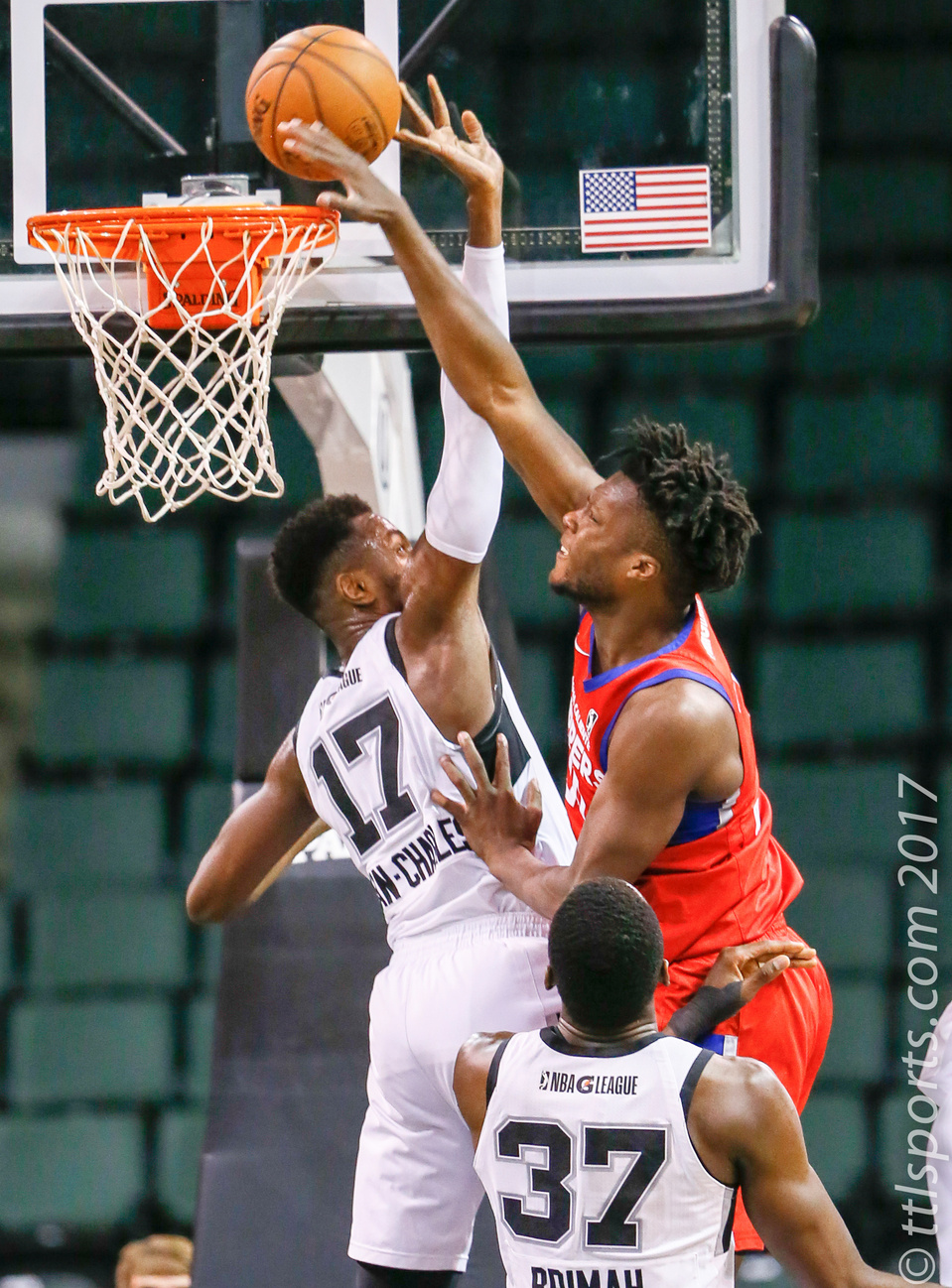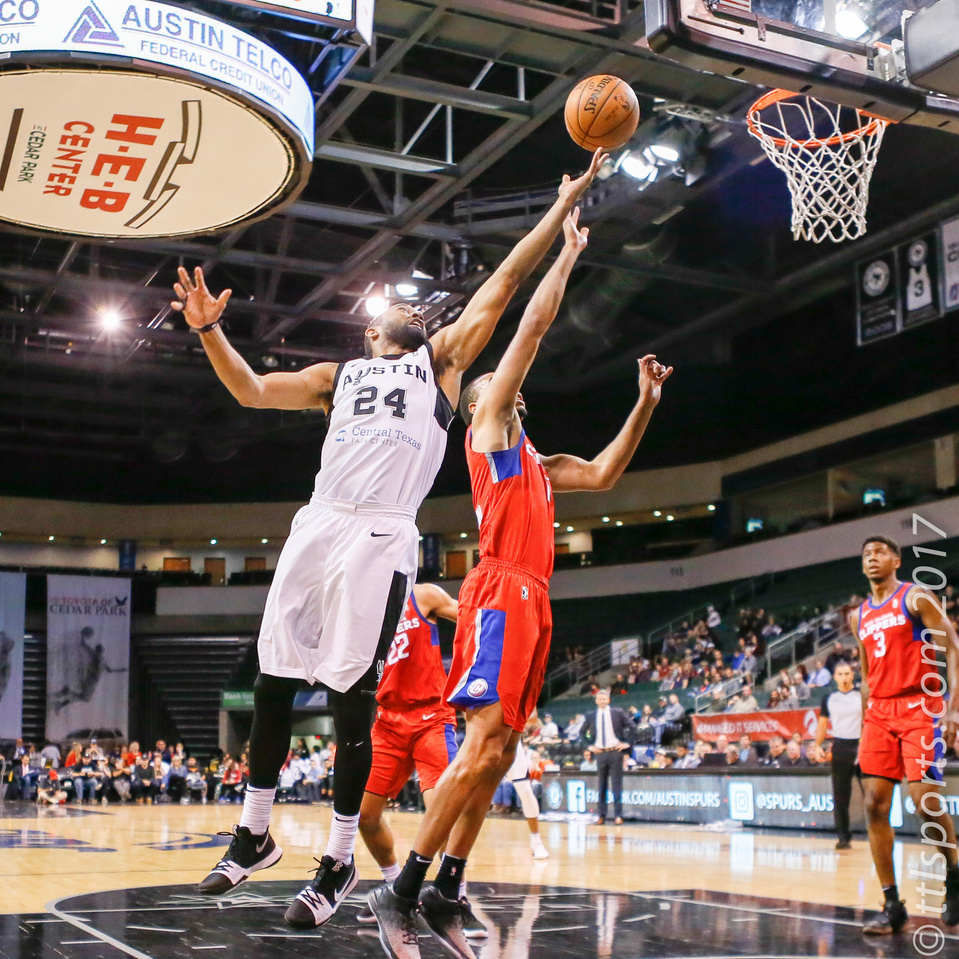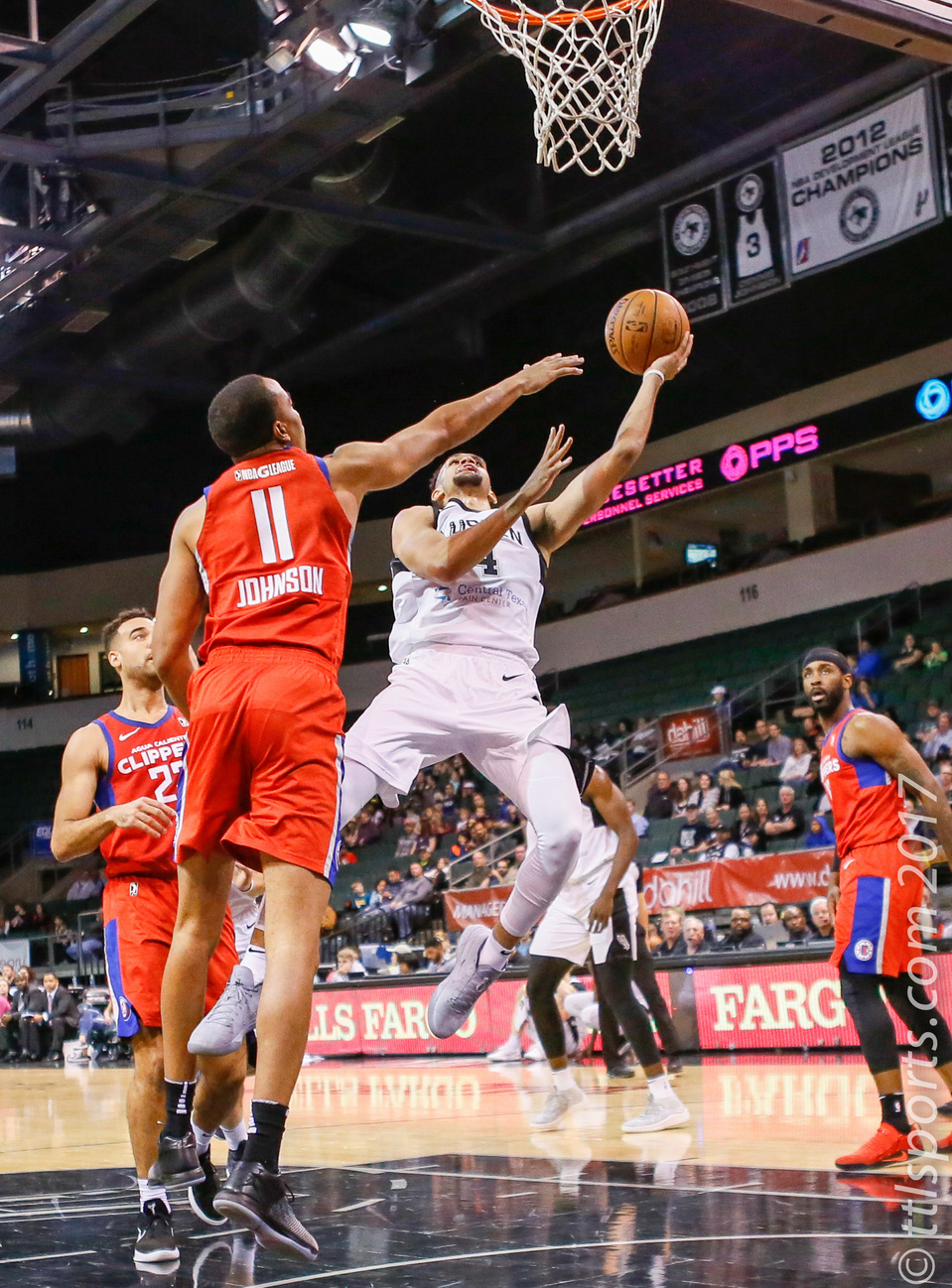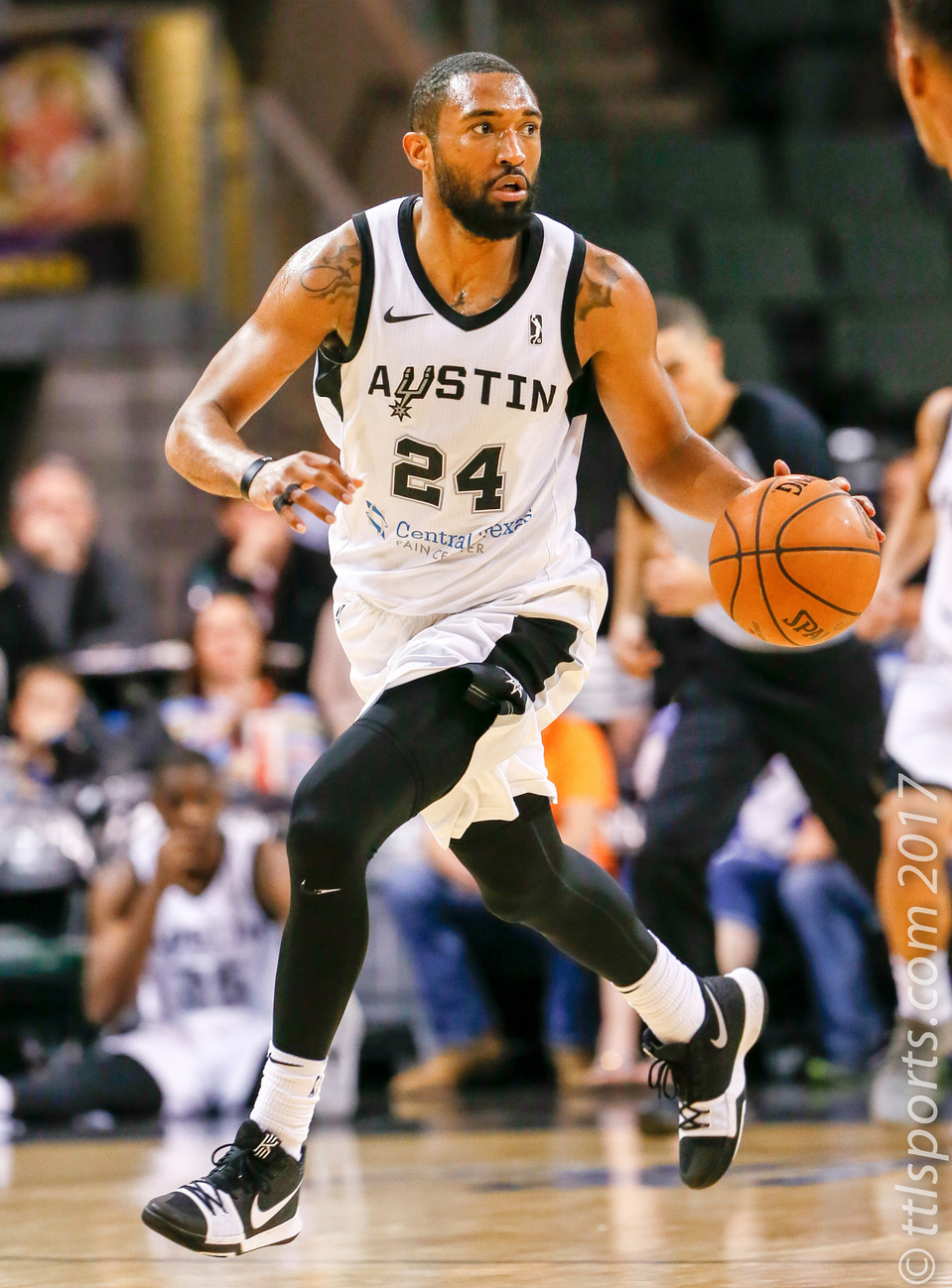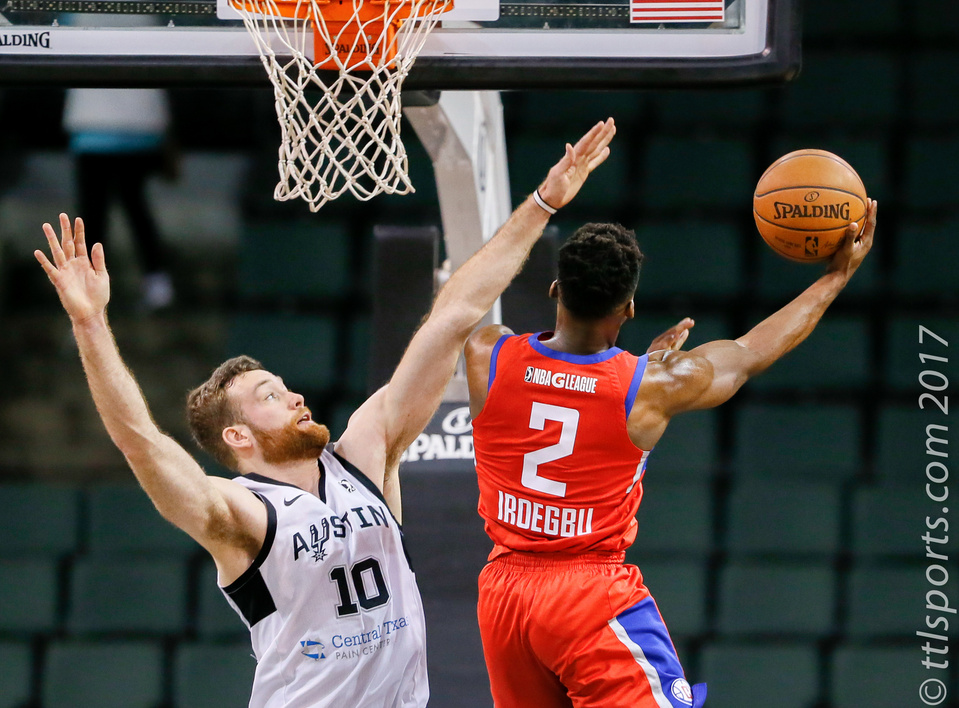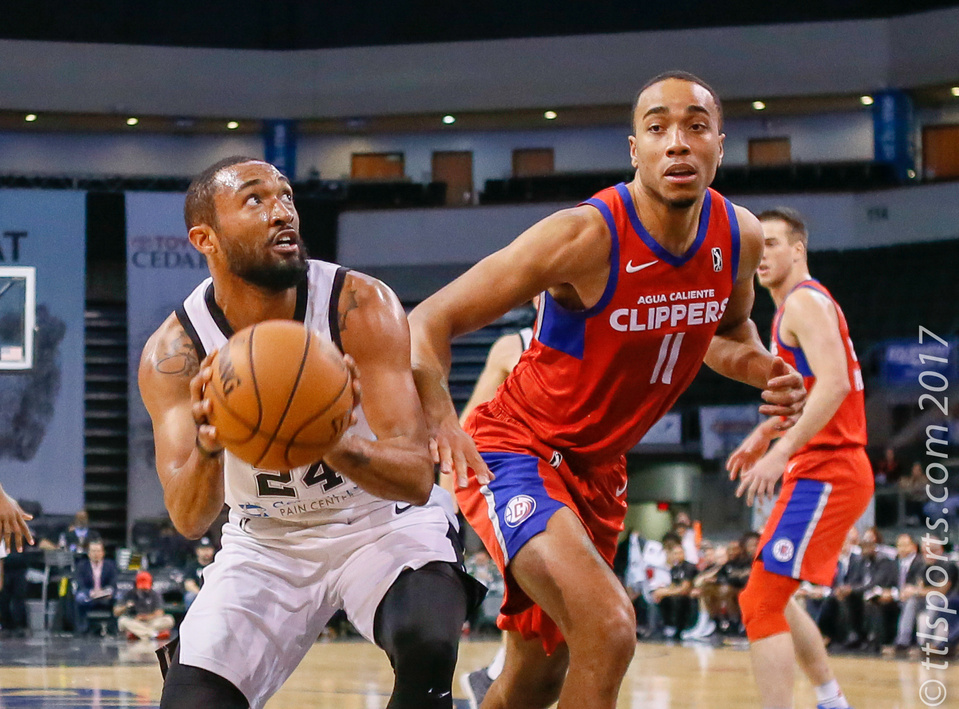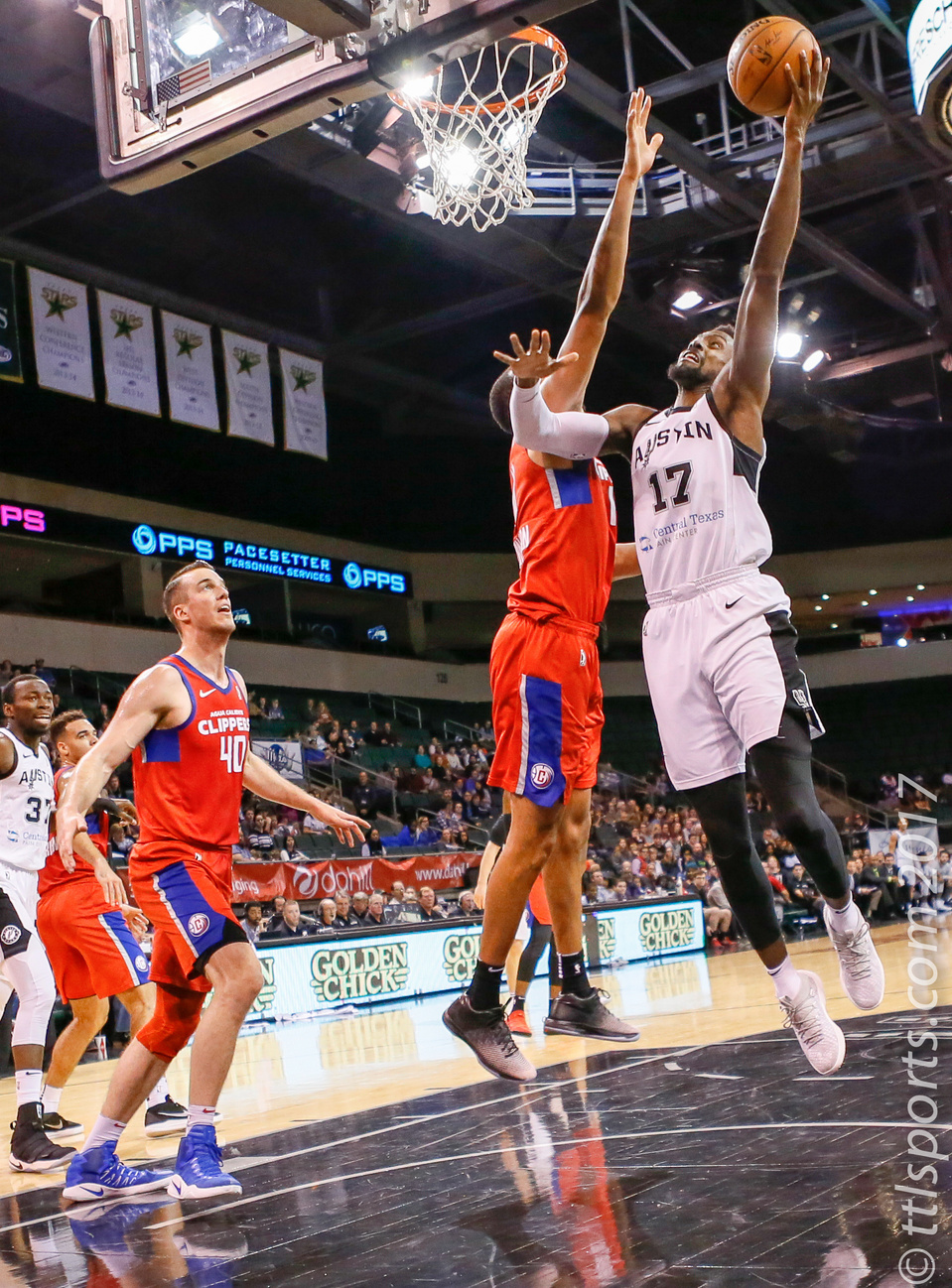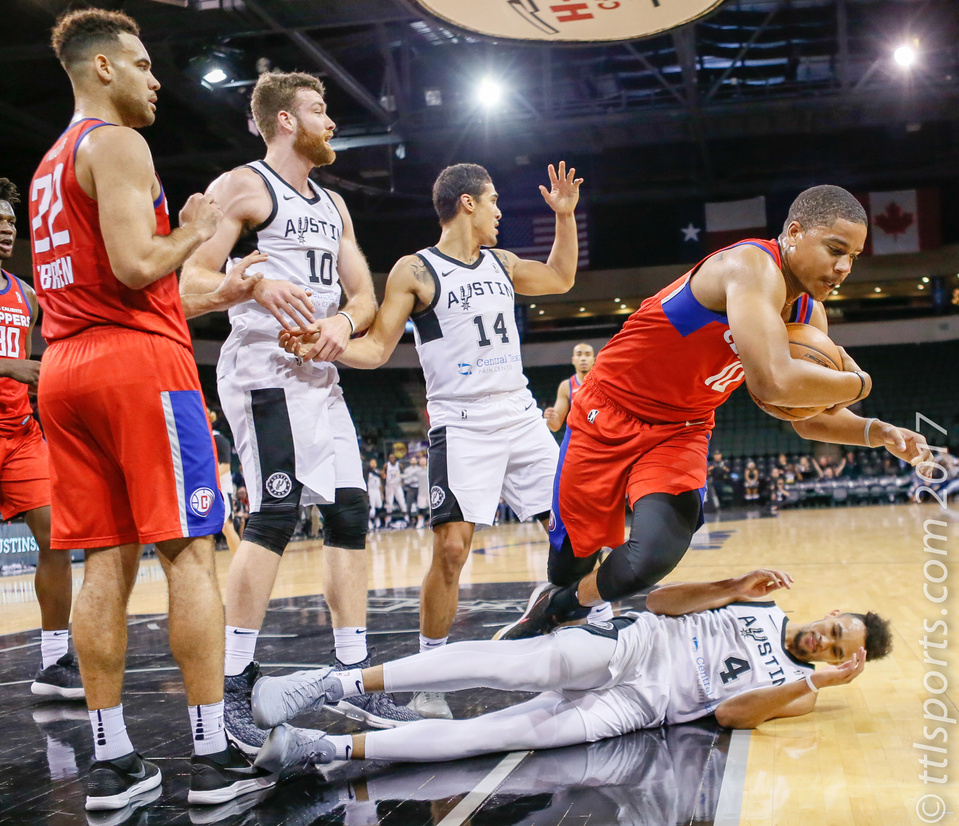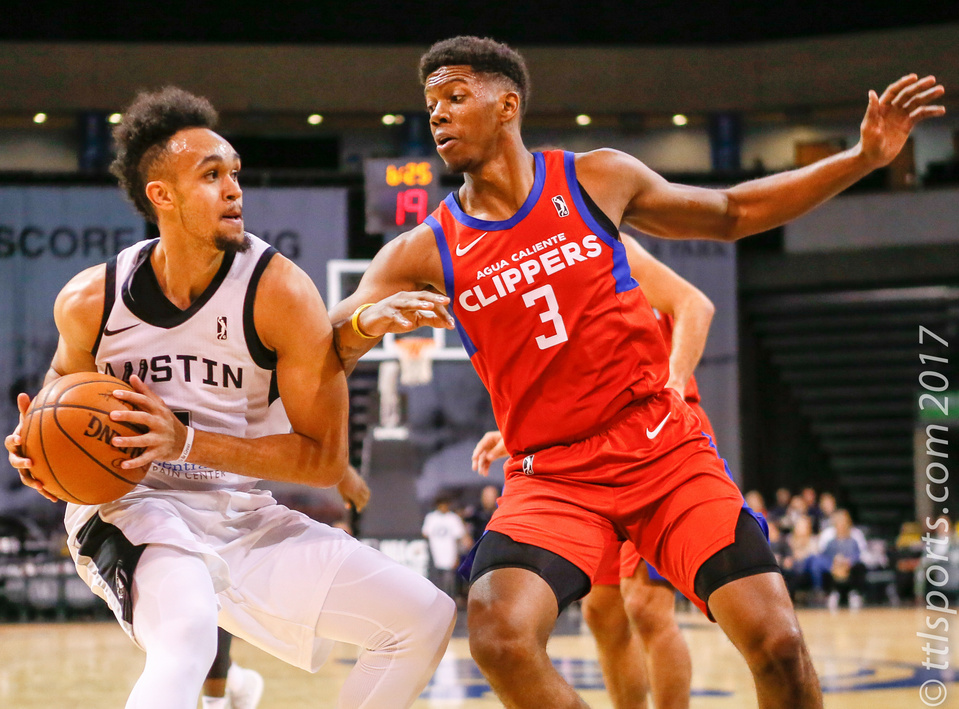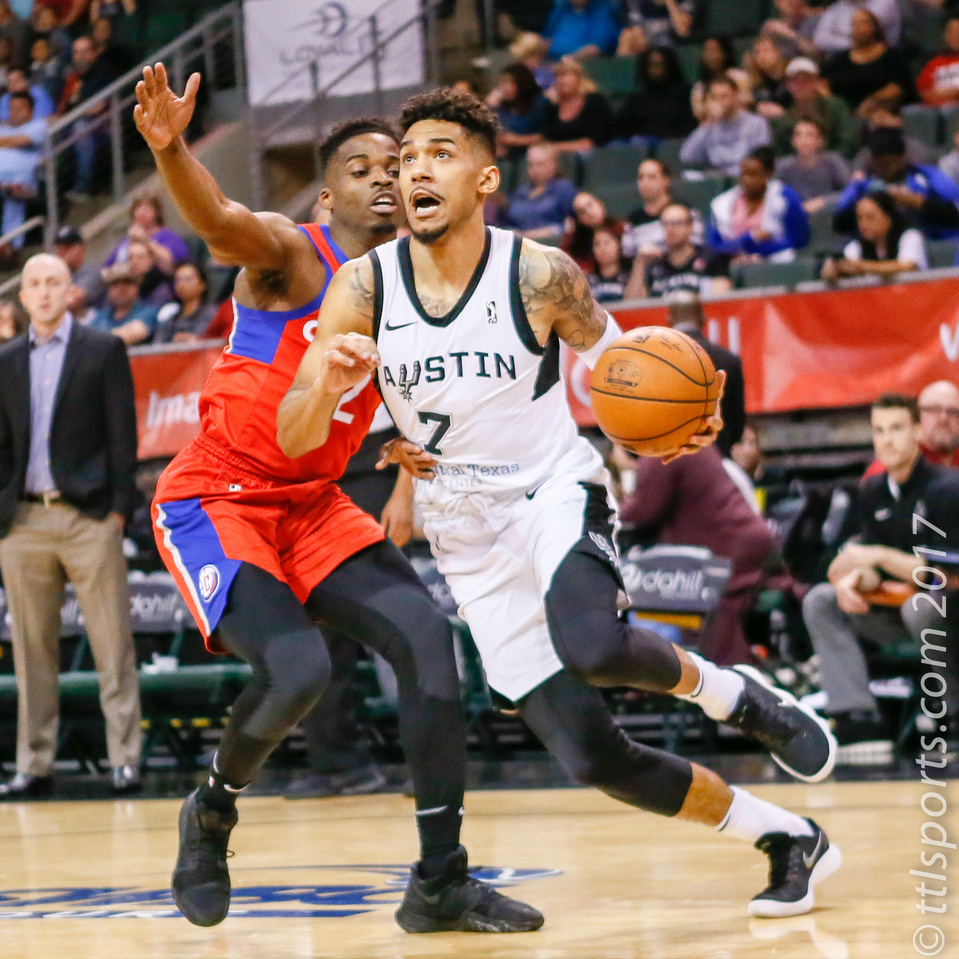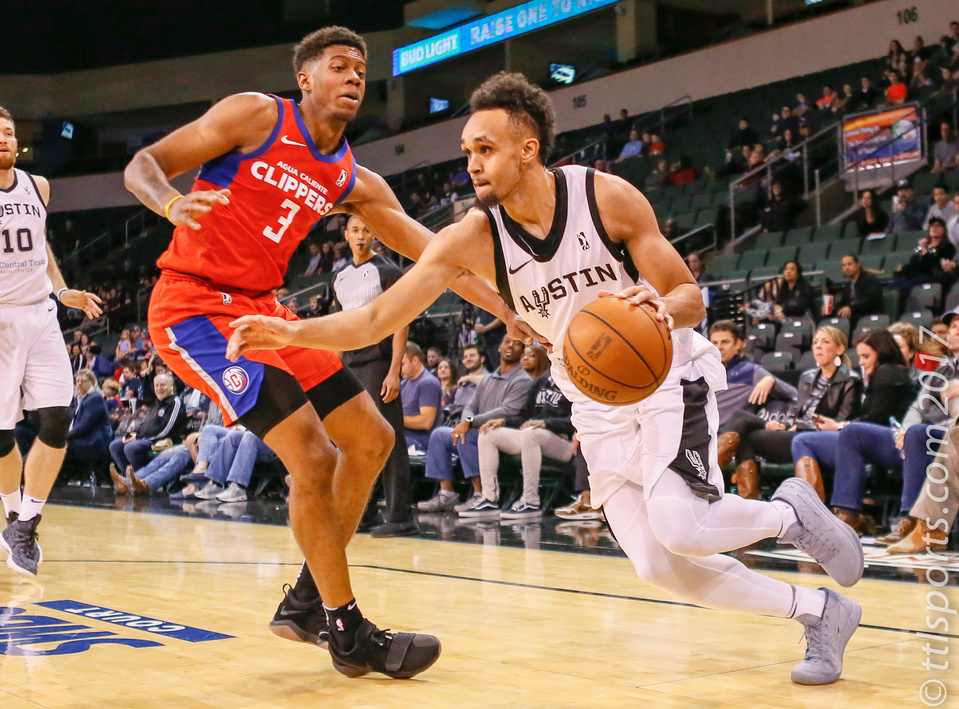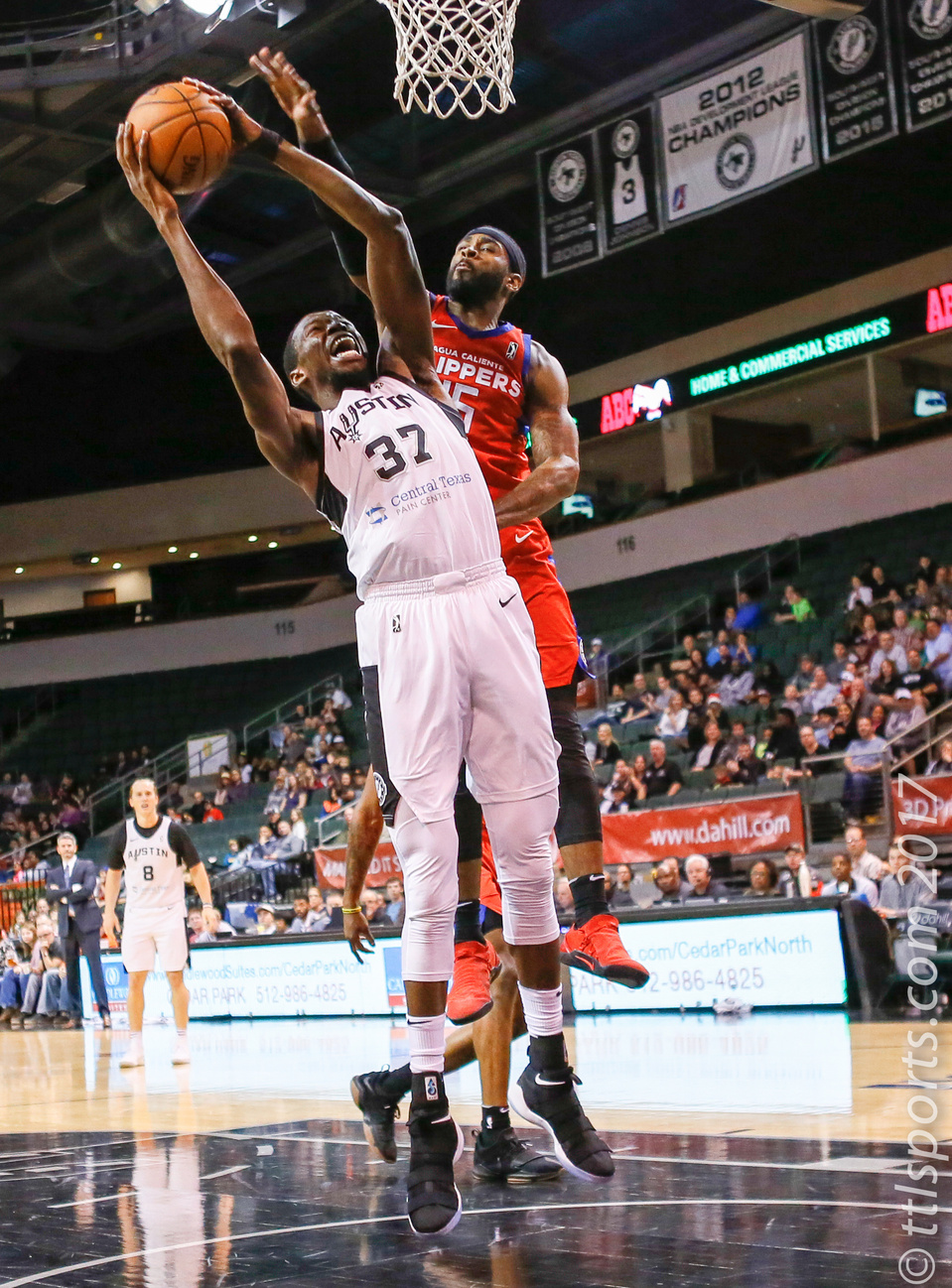 You can tell what kind of game the Austin Spurs will have by their warm-up. Being loose is always a good sign. Practicing passes above the hoop means a solid night for assists. Practicing individual slam-dunks indicates they are over confident. Tonight the over confidence did them in.
Tonight match-up between the Spur and the Aqua Caliente Clippers was one of equals. Both teams were 11-7, the Clippers ranked fourth in the conference and the Spur fifth. The Spurs may have felt they had an advantage, having won seven of the last ten games.
The Spurs dominated the first half, out-scoring the Clippers 60 to 43 and flaming the over confidence. Austin expected more of the same in the second but was rolled over by Aqua Caliente. Aqua Caliente outscored Austin 13 to 1 in the first five and one-half minutes of the second half. The Spurs scored more points in the second quarter than they did in the entire second half. Austin attempted a come back in the fourth quarter but fell short, losing 94-92
Darrun Hilliard was high scorer for the Spurs with 22 points, 16 of which came in the first half. Hilliard walked off the court spurning the post-game handshakes.
Jaron Blossomgame and Livo Jean-Charles also finished in double-digit points. San Antonio Spurs assignee Derrick White had a cold night. White finished with 6 points in 28 minutes on the court, and was only 2 for 13 in field goals and 0 for 7 in three point attempts.
The Spurs completed only 29% of three point attempts, and tallied only 16 assists. No Spur was named player of the game.
Andy Nietupski (anietupski@ttlsports.com)