EG

0,0 Marc

VDS

Team posts two fastest Moto2 times on day 1 April 22, 2017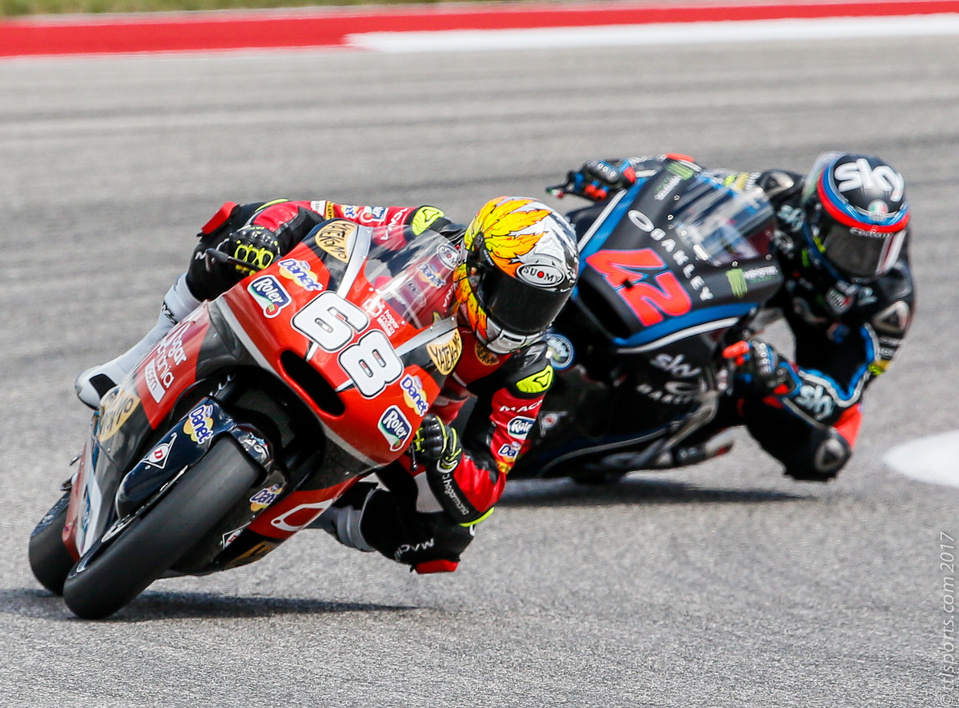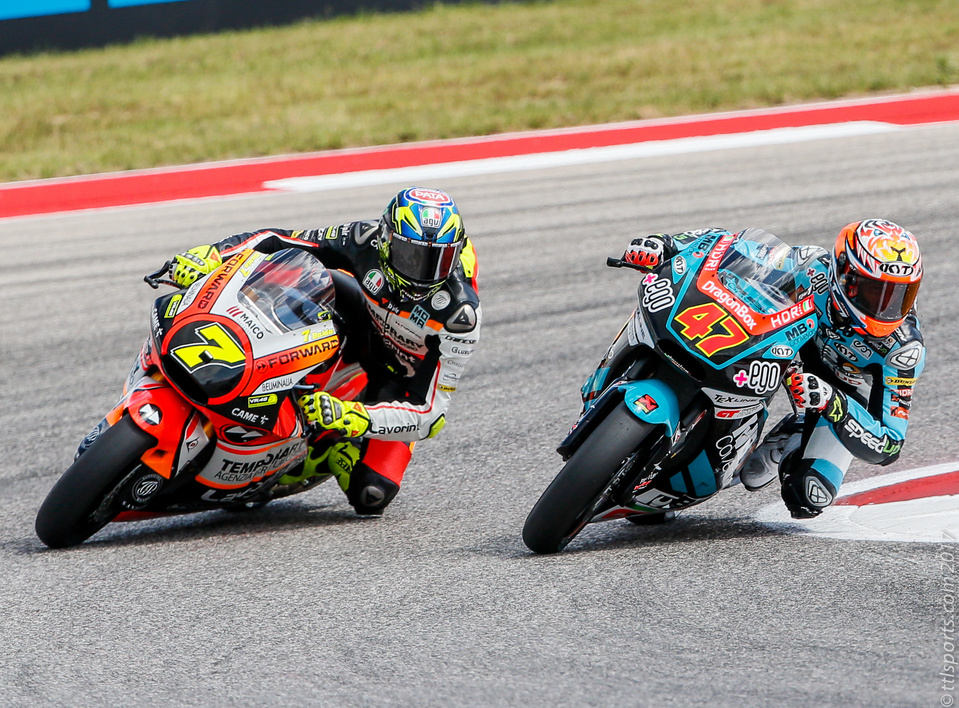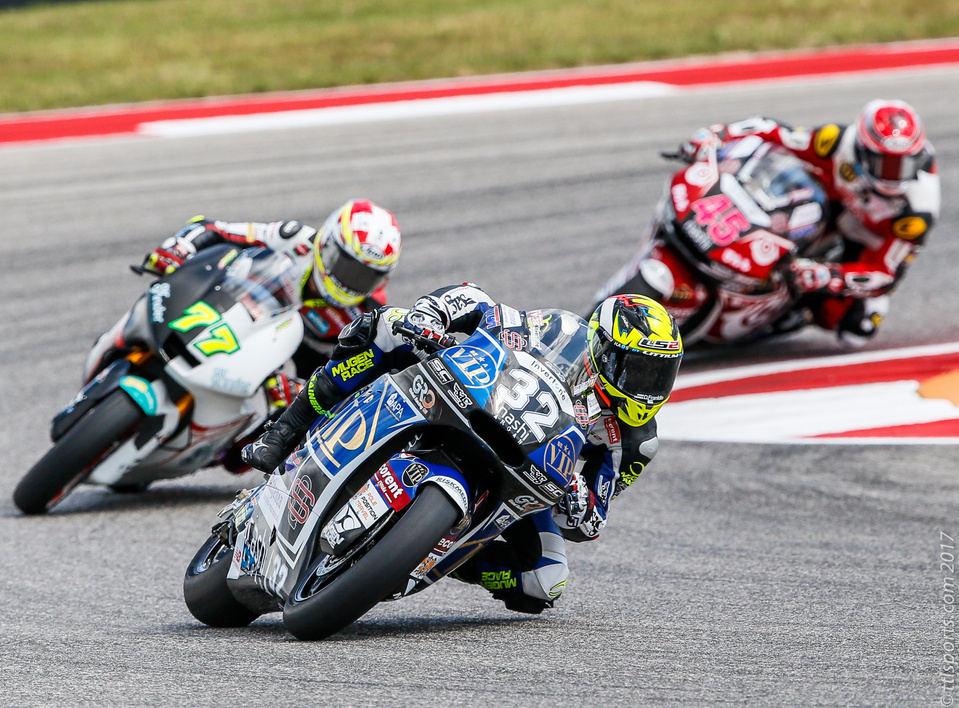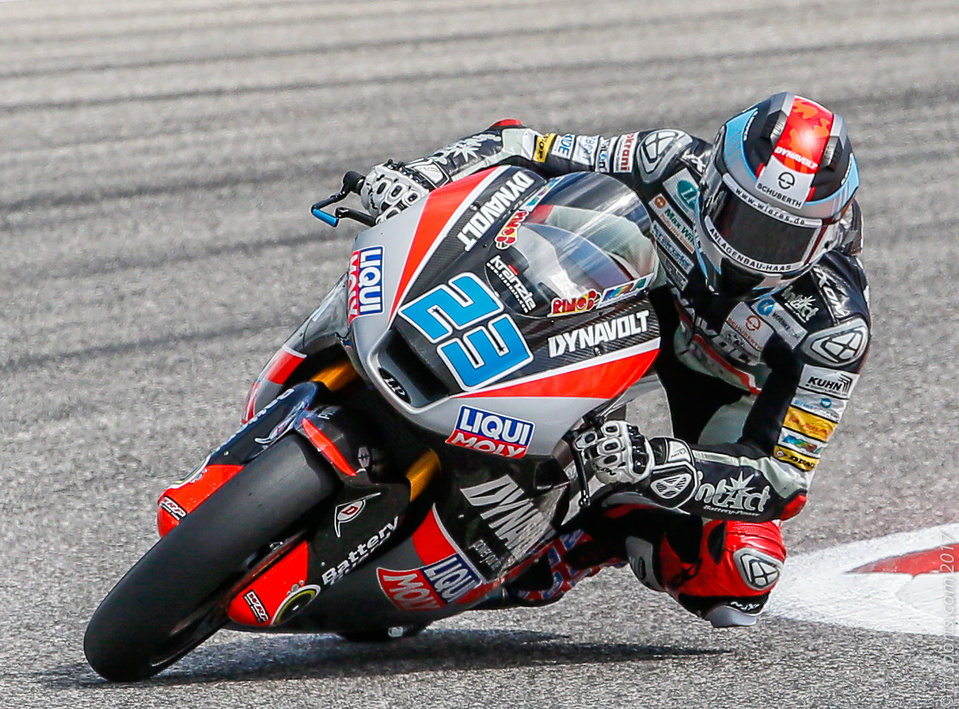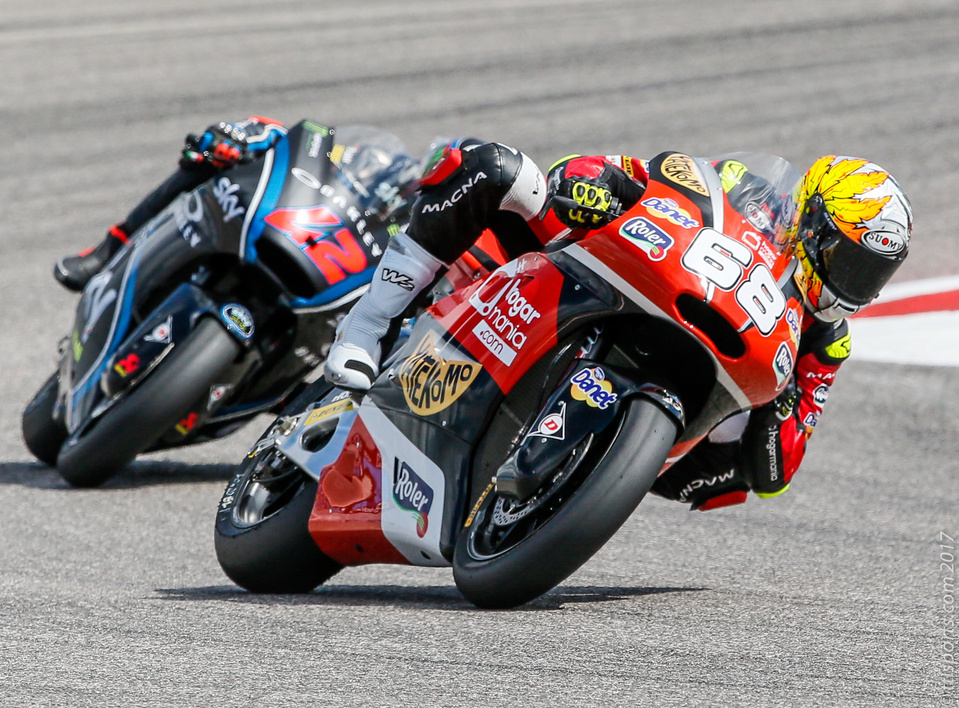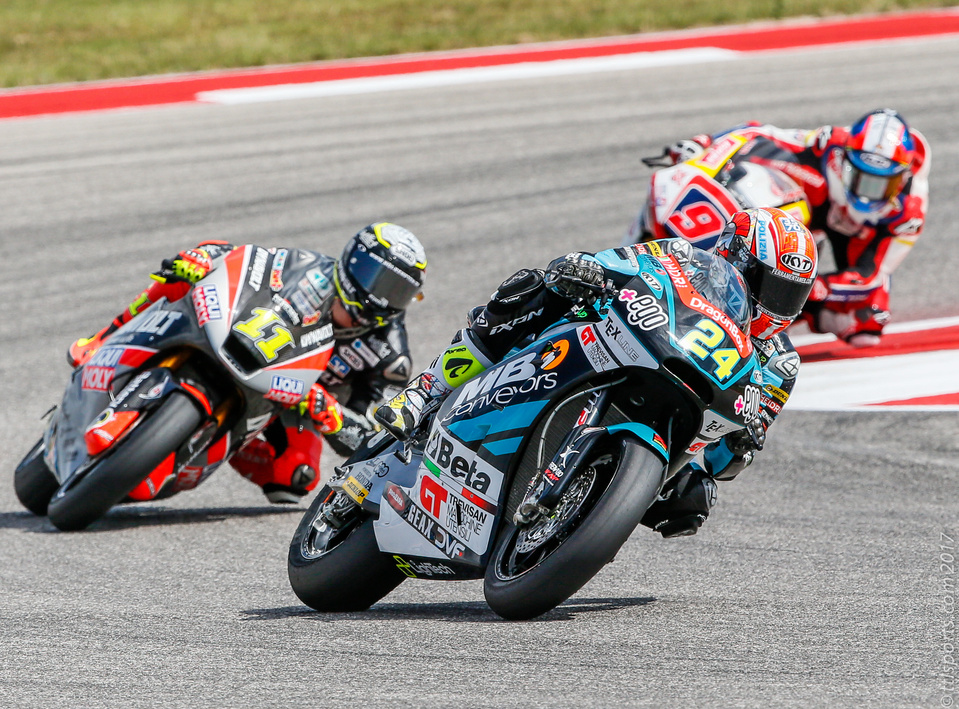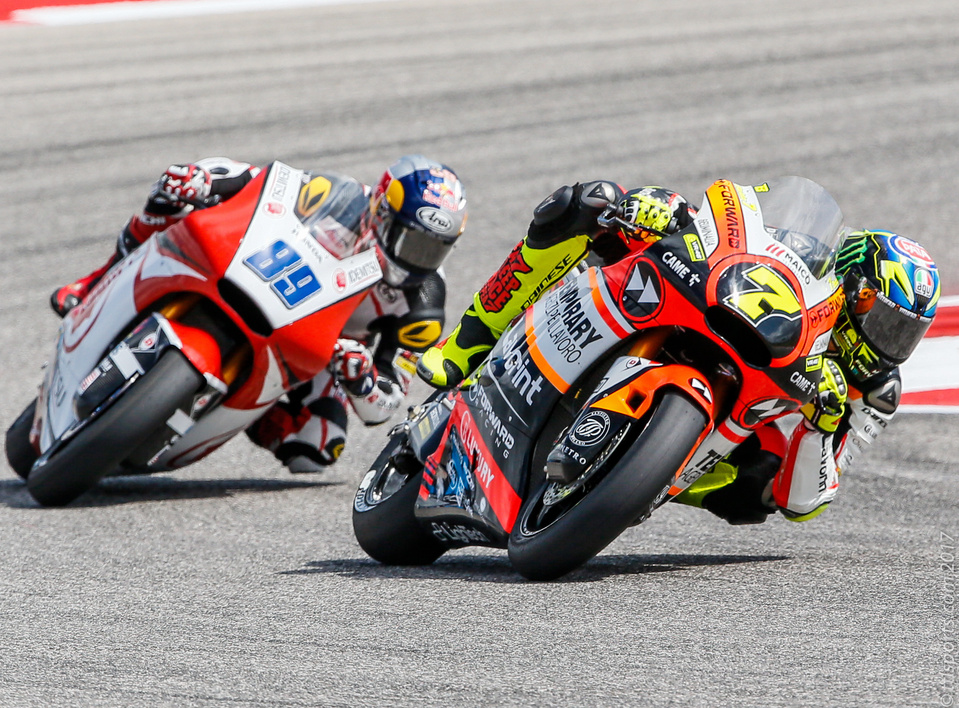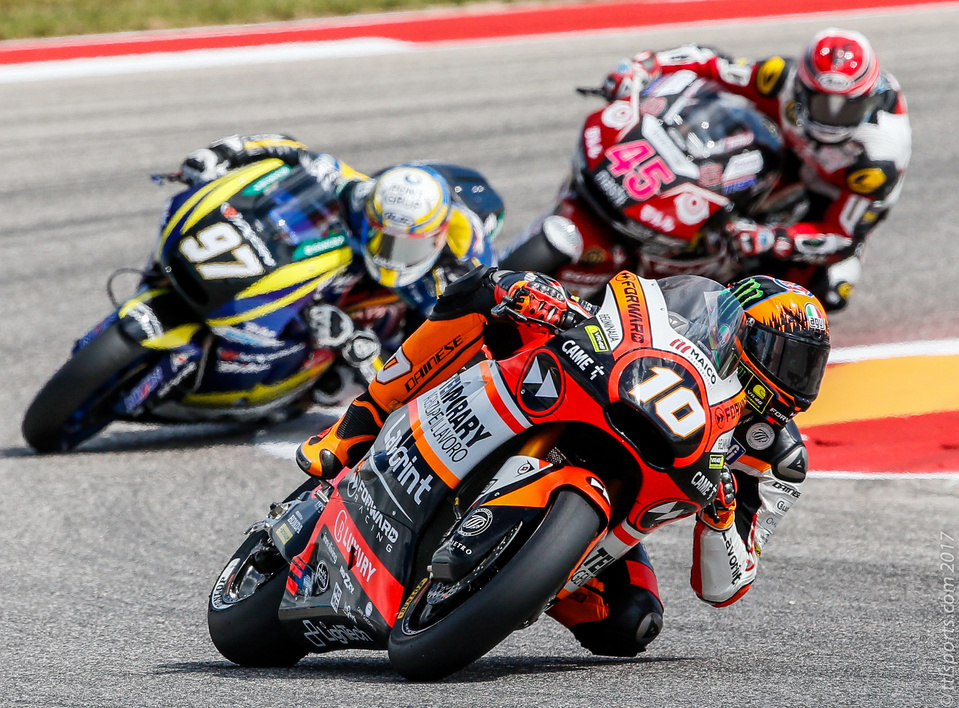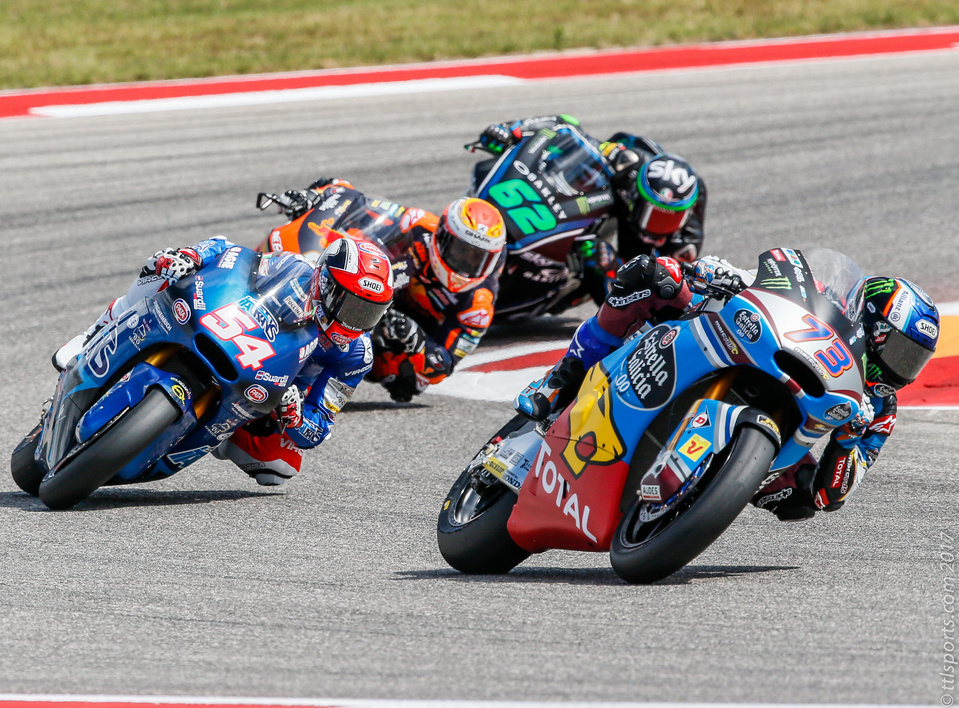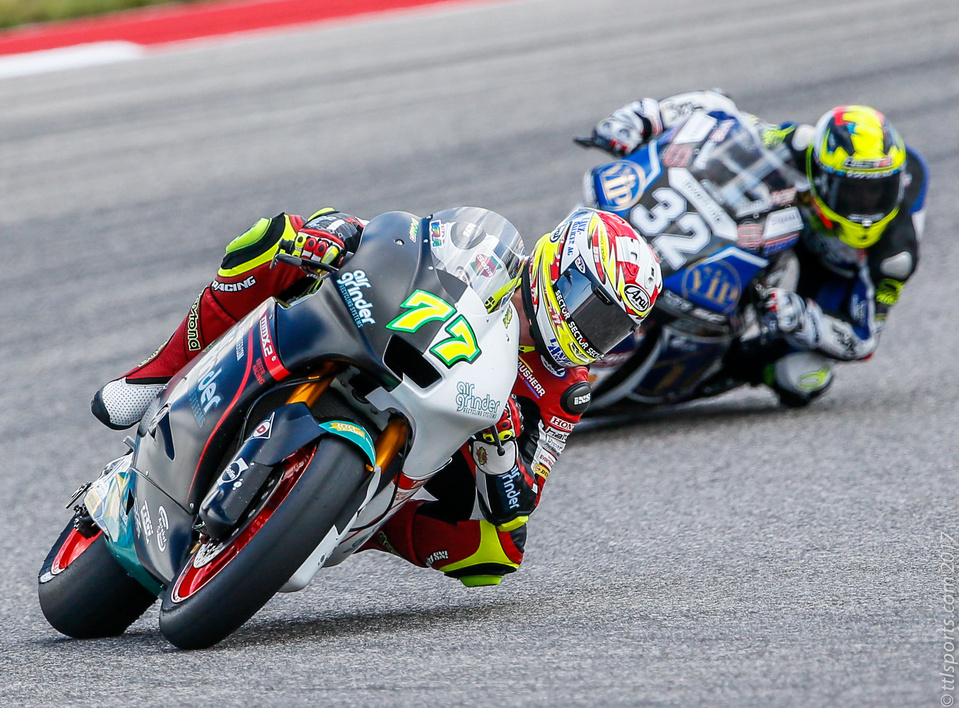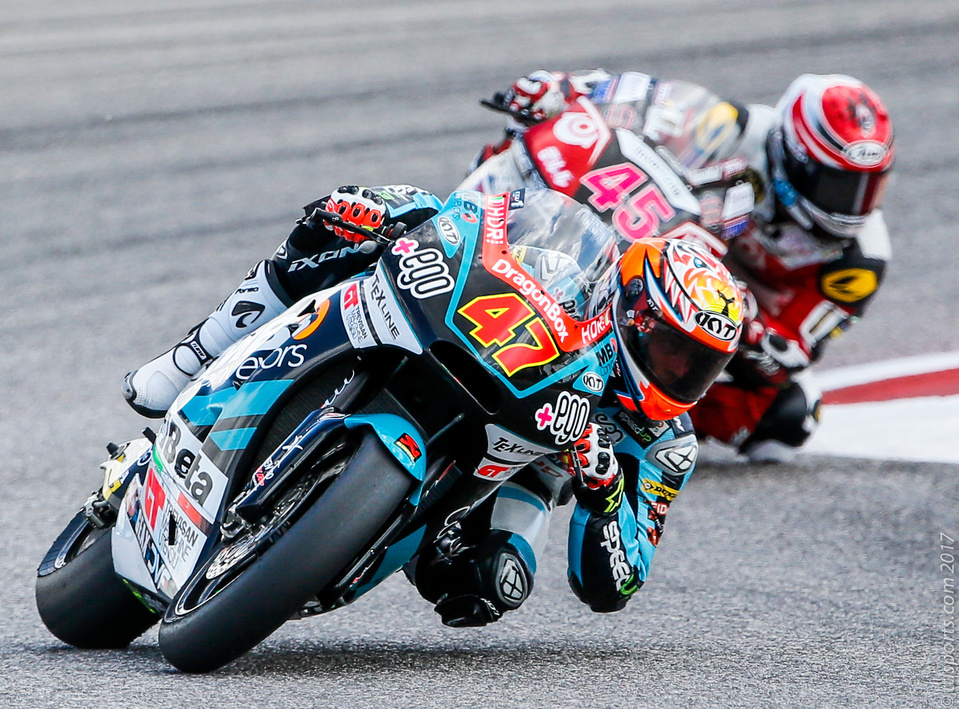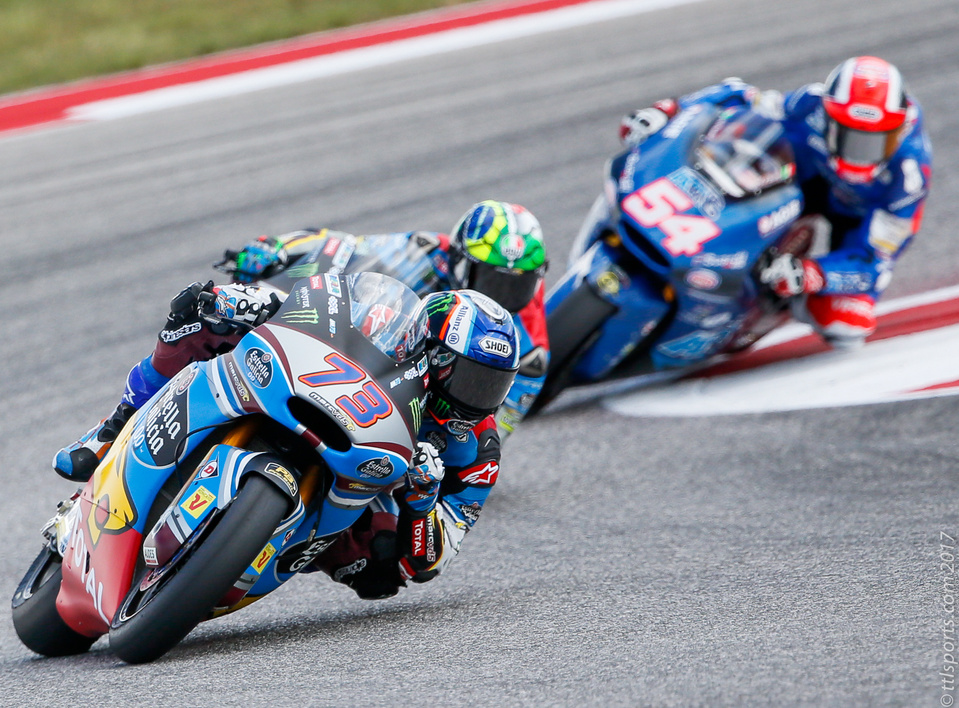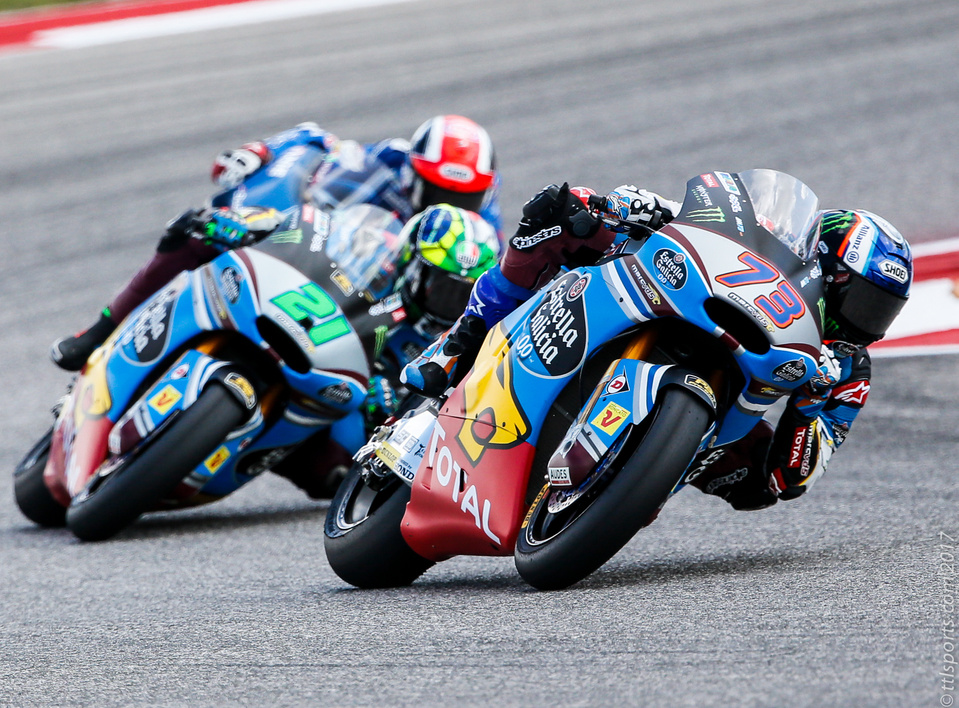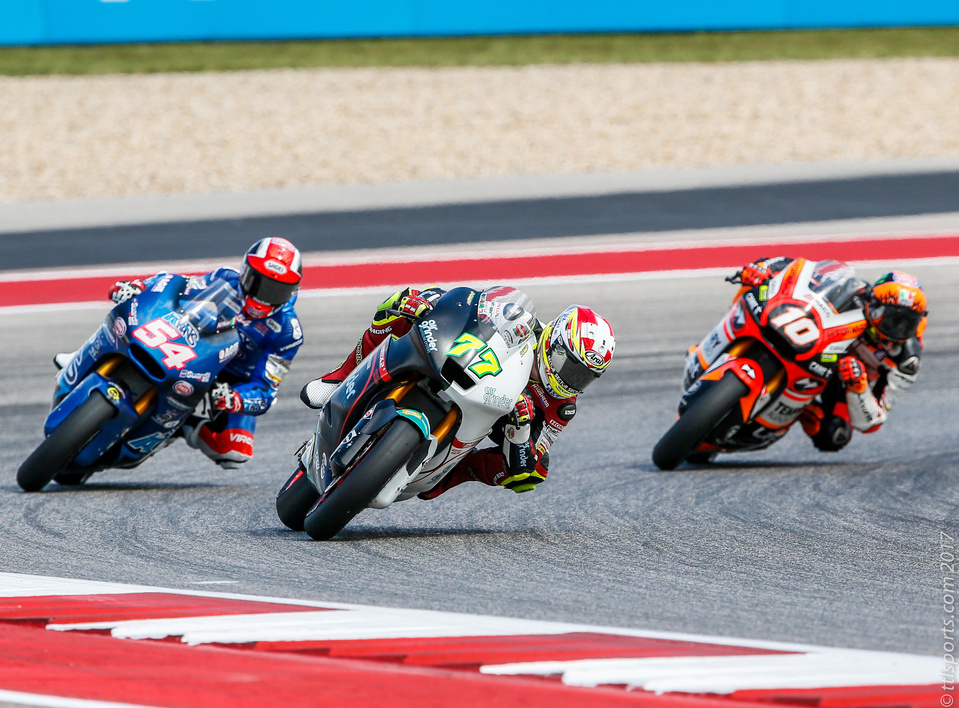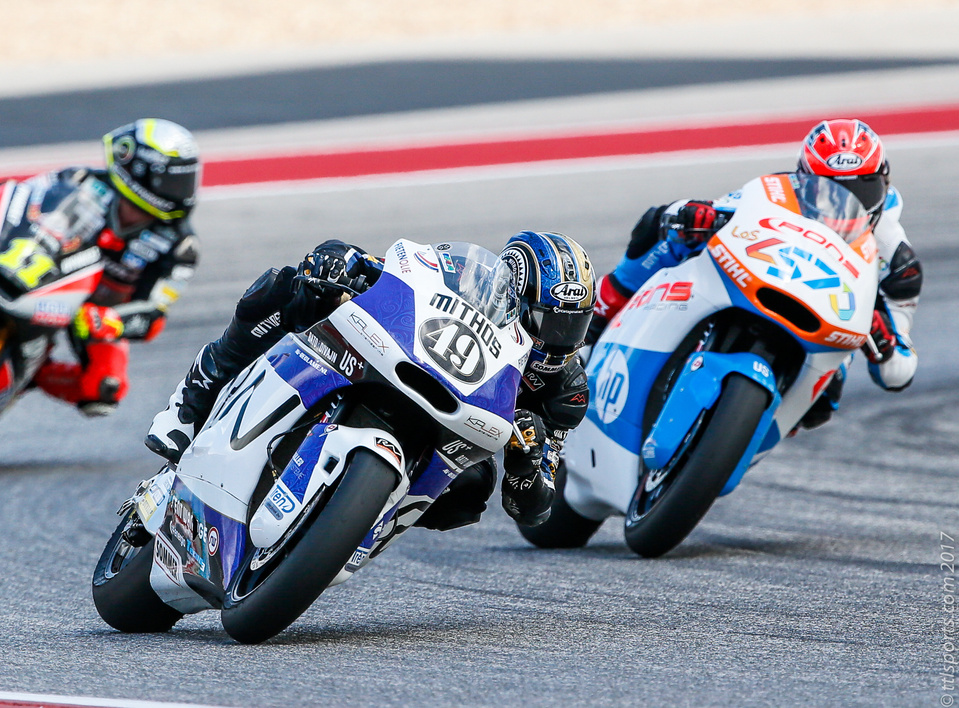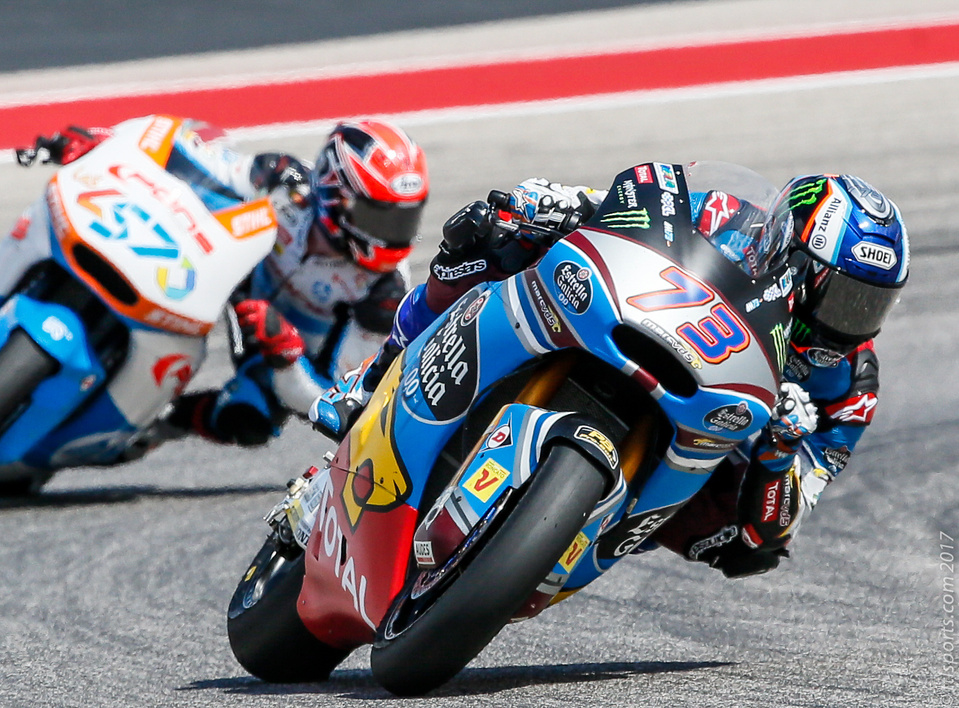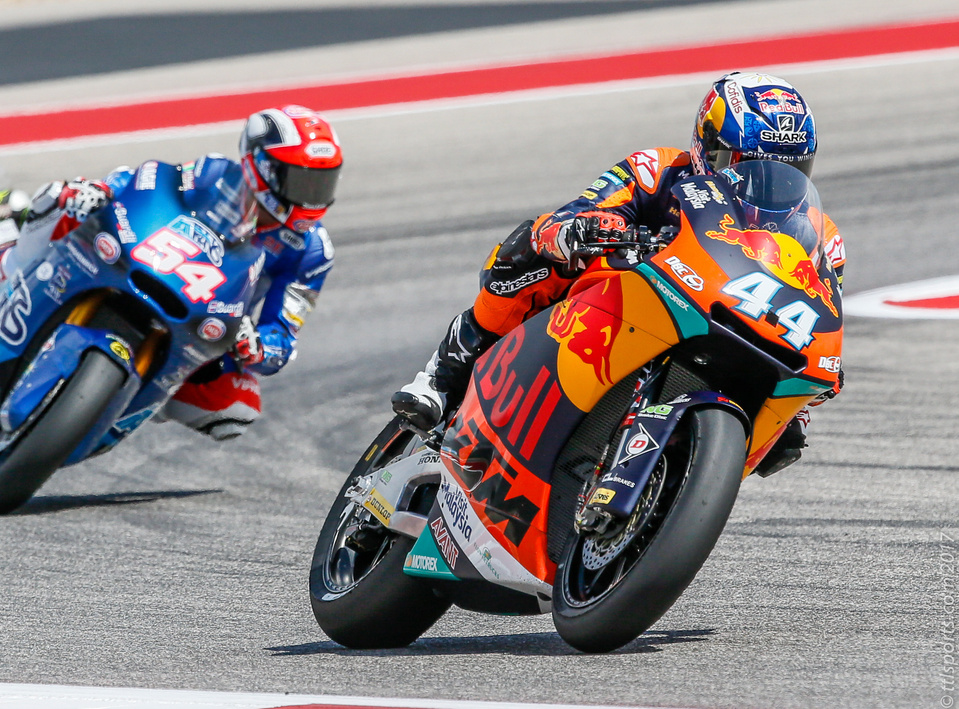 Moto2 is the little sister to MotoGP. Both classes of motorcycles are purpose-built racing
machines that are neither available for purchase by the general public nor legal for use on public roads. MotoGP bikes are 1000cc 4 stroke prototypes capable of 240+ horsepower and 200+ mph. Moto2 bikes have slightly smaller 600cc 4 strokes engines. The Moto2 class is a stepping stones to
the premiere motoGP class.
Friday was the first day of practice for the Red Bull Grand Prix of the Americas at the Circuit of the Americas. The EG 0,0 VDS Racing Team led by Alex Marquez (#73) posted the fastest Moto2 time of 2'10.601. Teammate Franco Morbidelli (#21) tallied the second fastest time of 2'10.901. Following closely was behind was Dyanvolt Intact GP driver Marcel Schrotter with a time of 2'10.906.
The competition resumes on Saturday with two additional practice runs and the Qualifying heat. The race is Sunday afternoon.