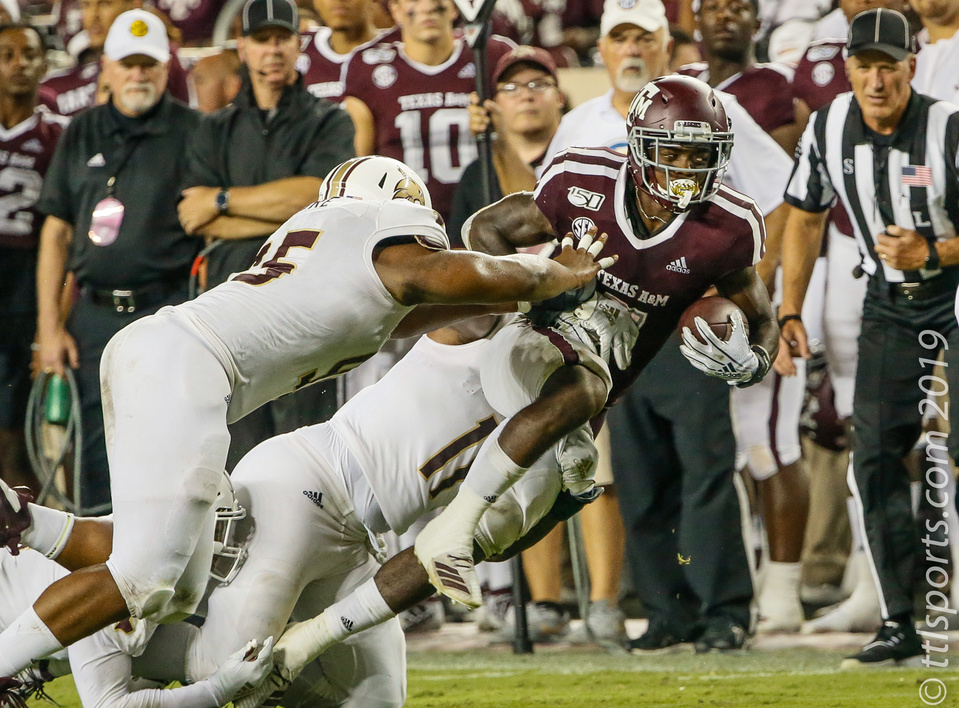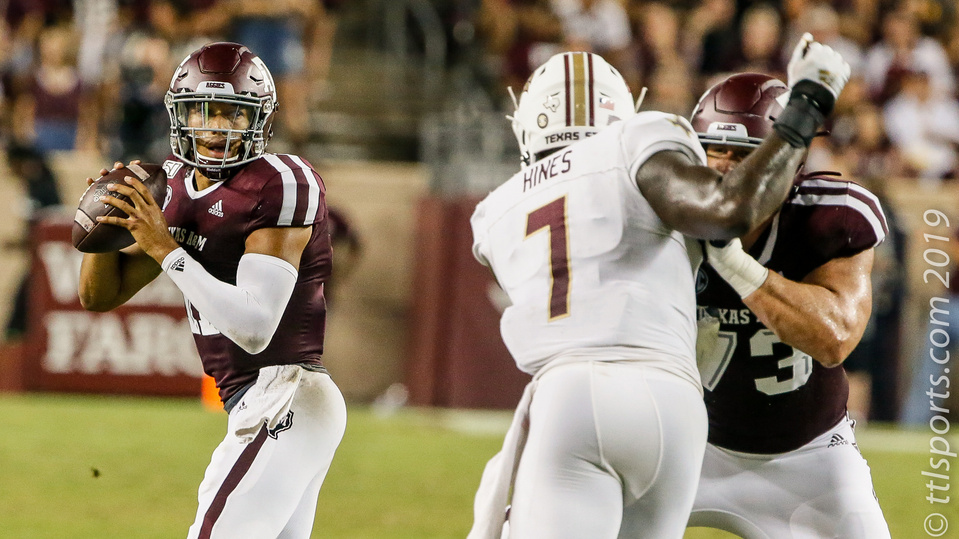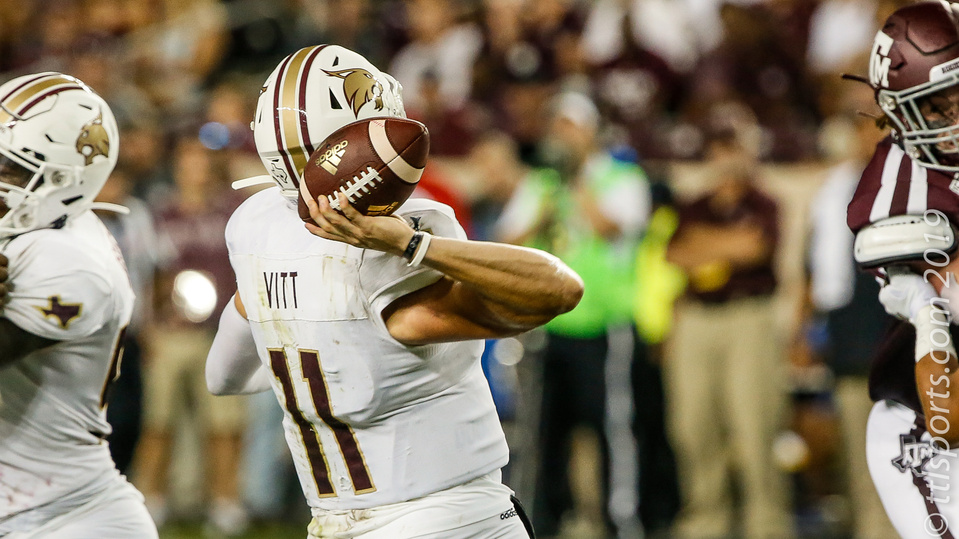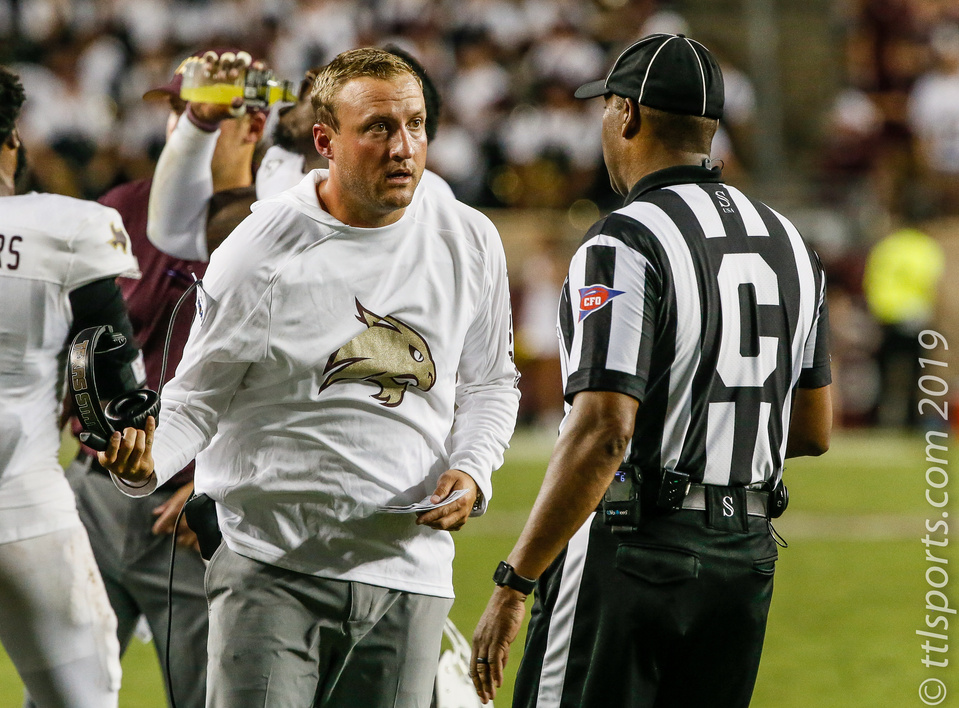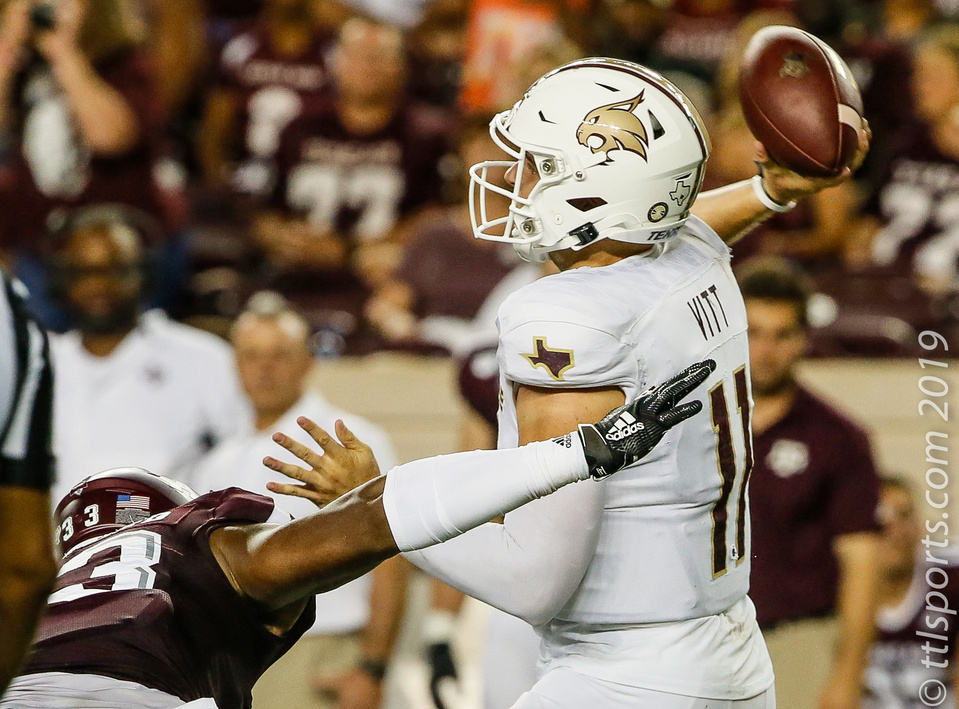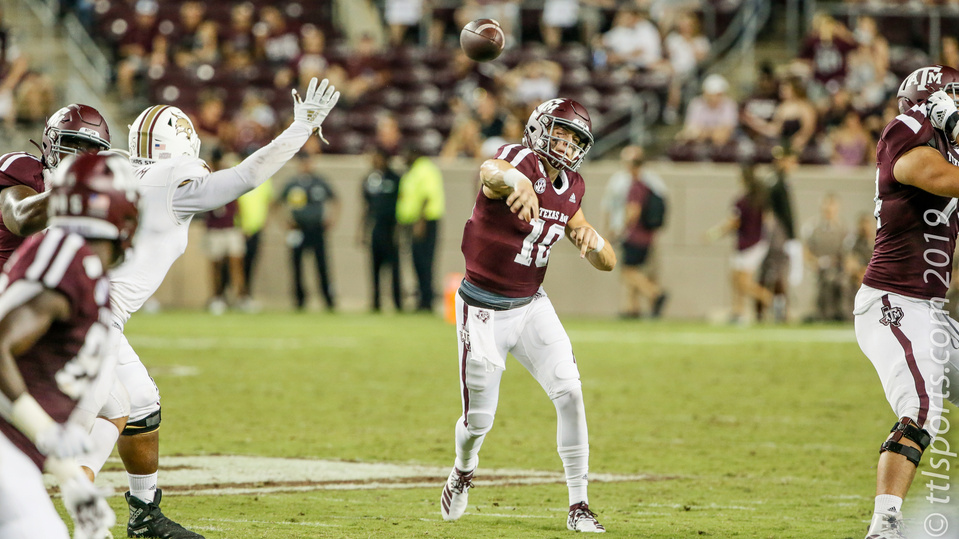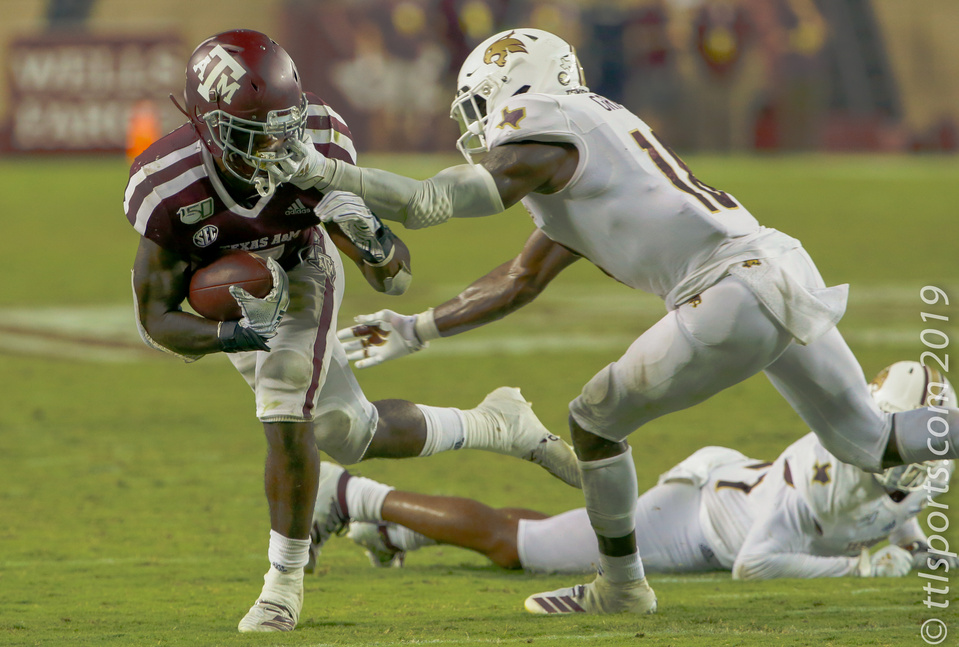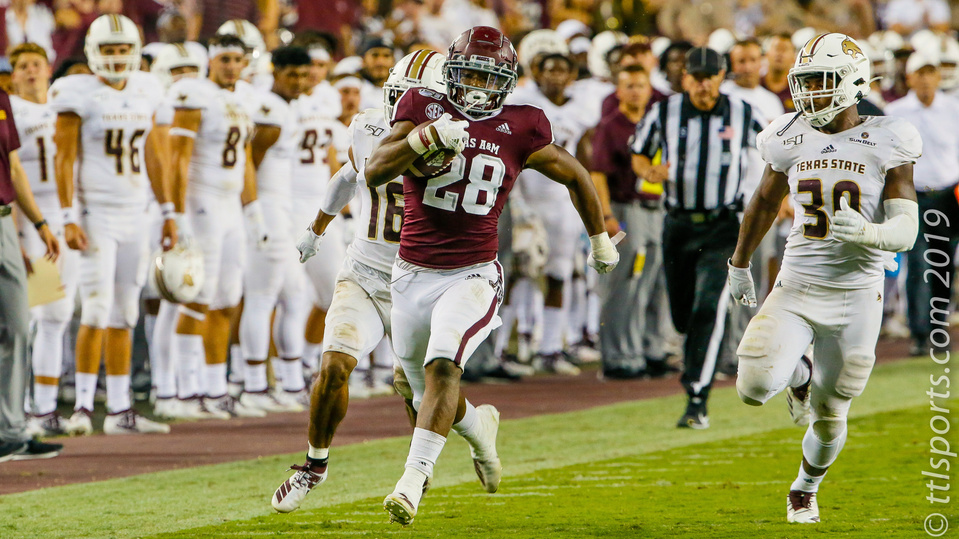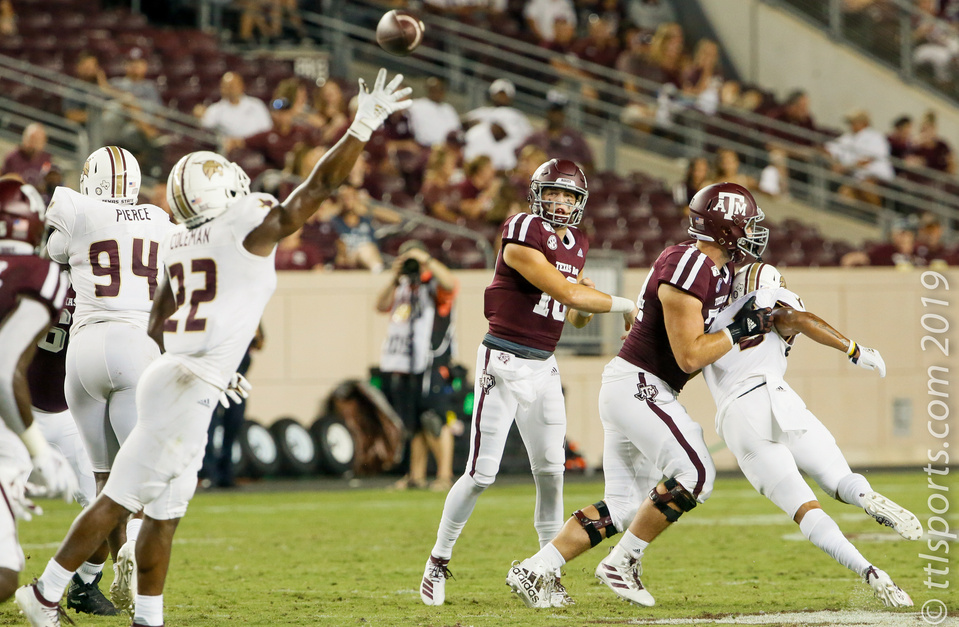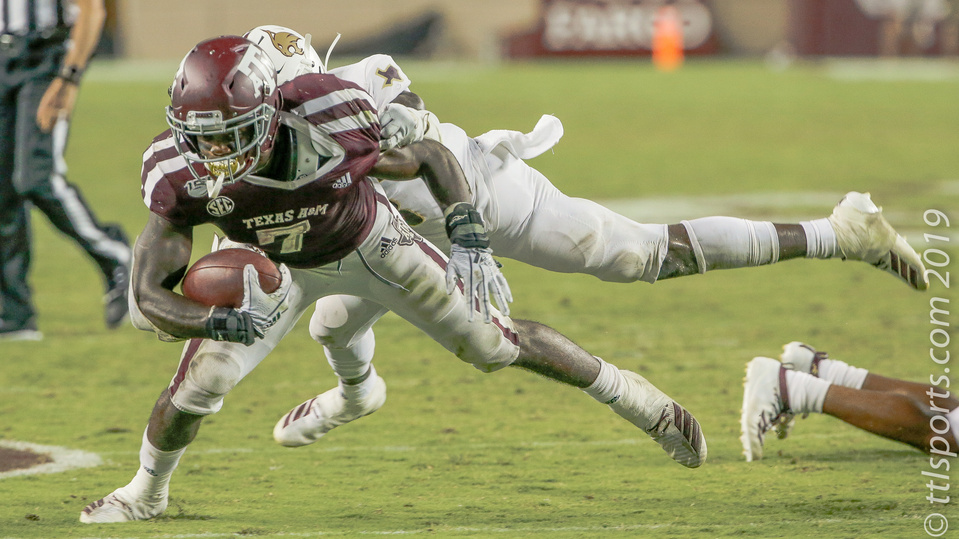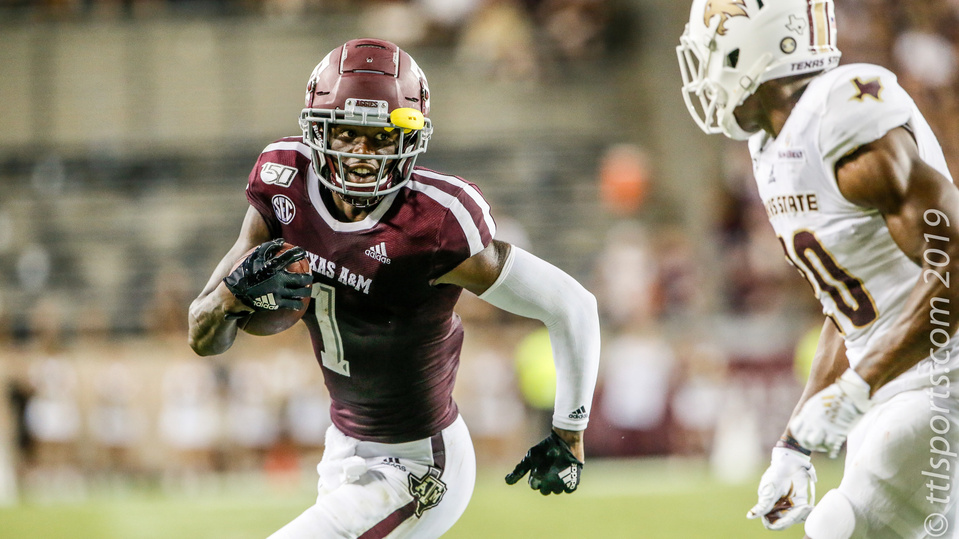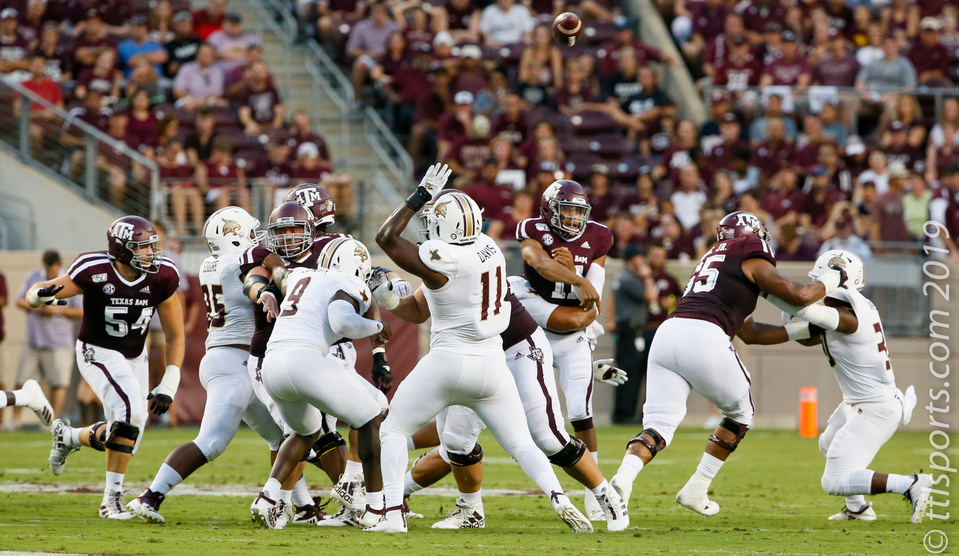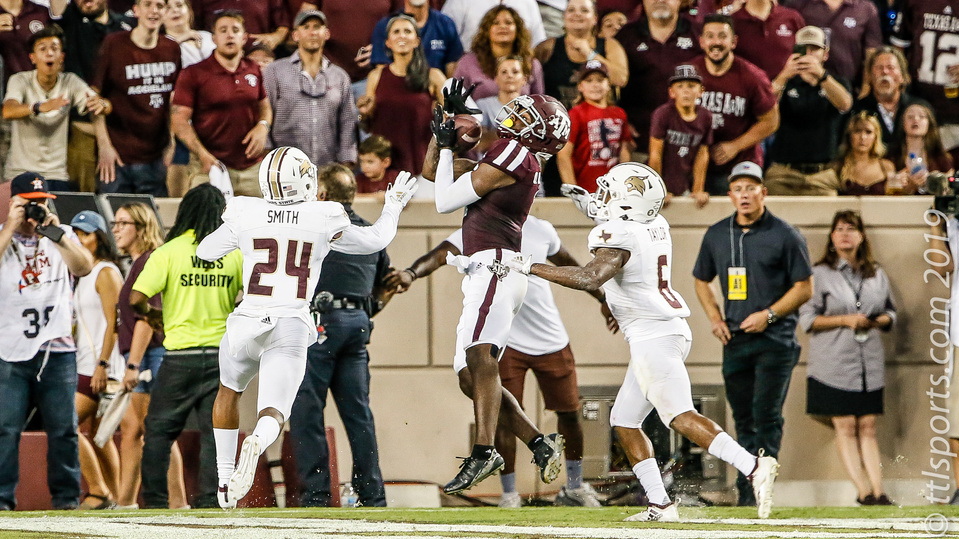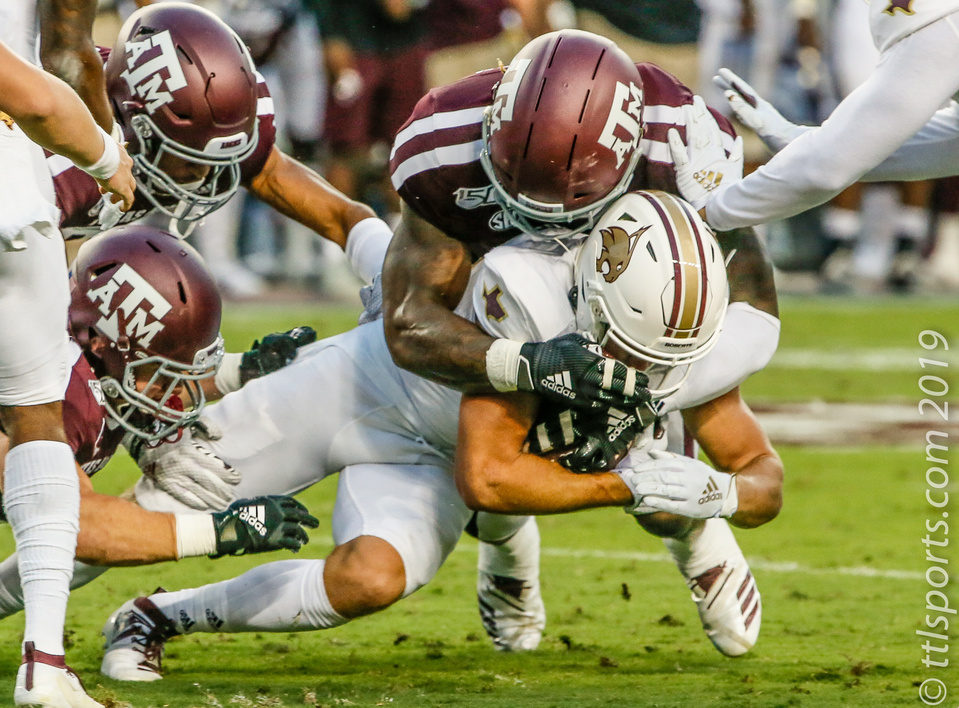 The anticipated outcome was ominous as the Texas State Bobcats took on the #11 Texas A&M Aggies.
The Texas State Sports Information Director declined to predict a score. At the same time reporters were pondering the Las Vegas odds on the Bobcats even scoring. These were the expectations as the teams met for the third time in 100 years.
The Texas State players, however, was optimistic that they could avoid embarrassment. New head coach Jake Spavital had brought a swagger, and 20 starters were returning from the 2018 season were returning.
That optimism withstood the Aggies first possession as the Bobcats forced a punt. After that, the Aggies almost appeared to score at-will.
A&M put up 28 points in the first half on drives each averaging less than three minutes. Conversely, Texas State turned the ball over three times on interceptions in the opening half.
A&M slightly eased on the Texas State, producing only two field goals and a touchdown in the second half. That was until the Bobcats produced an 11-play, 84-yard drive with 36 second remaining in the game. True to form, the Aggies ran two plays with 36 seconds remaining, when a simple victory formation could have ended the game.
A&M produced a very balanced attack with 246 rushing yards (6.8 yards per carry) and 232 passing yards (23 for 36, 10.1 yard per completion). The Aggies committed one fumble.
Texas State suffered from a one-dimensional offense that was prone to errors. The Bobcats rushed for only 8 yards on 15 carries. They netted 211 yards (29 for 46, 7.3 yard per completion) in the air, but were handicapped with four interceptions.
Final score was Texas A&M 41, Texas State 7.