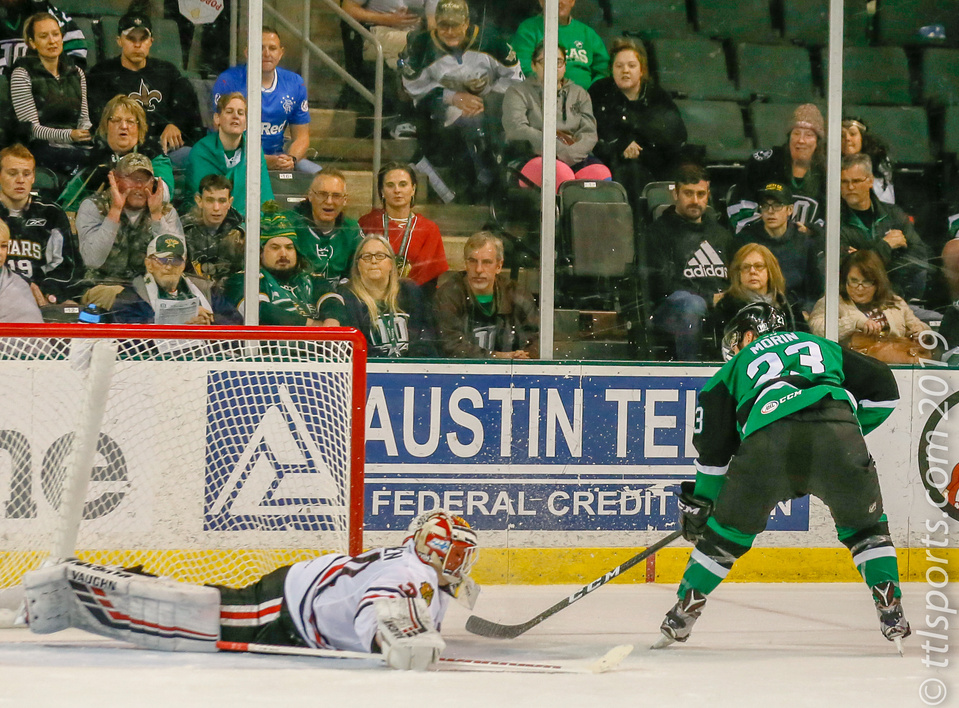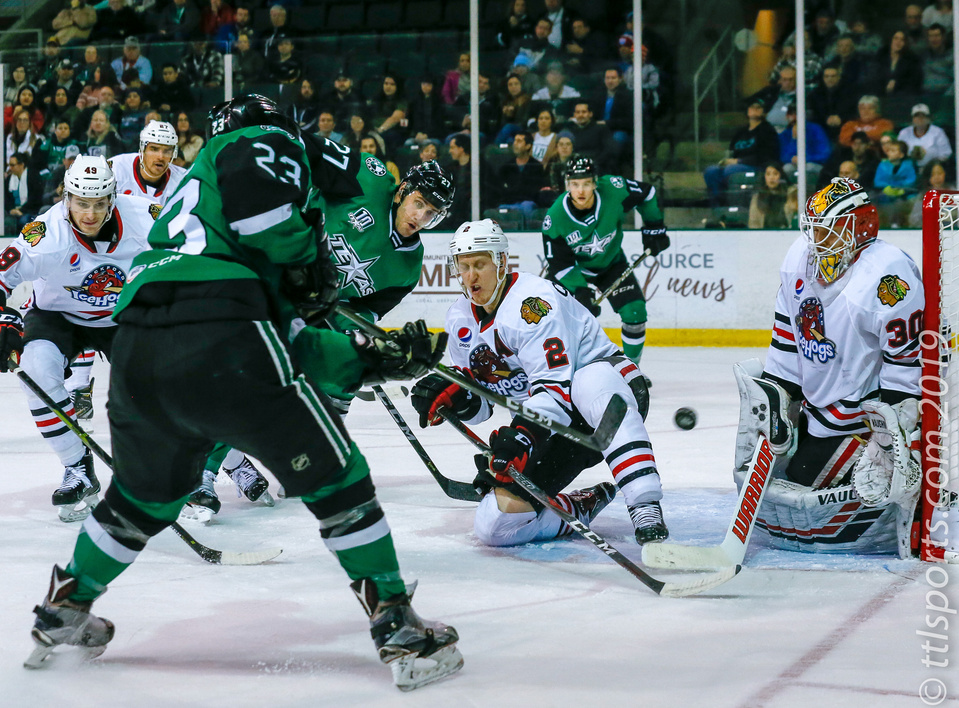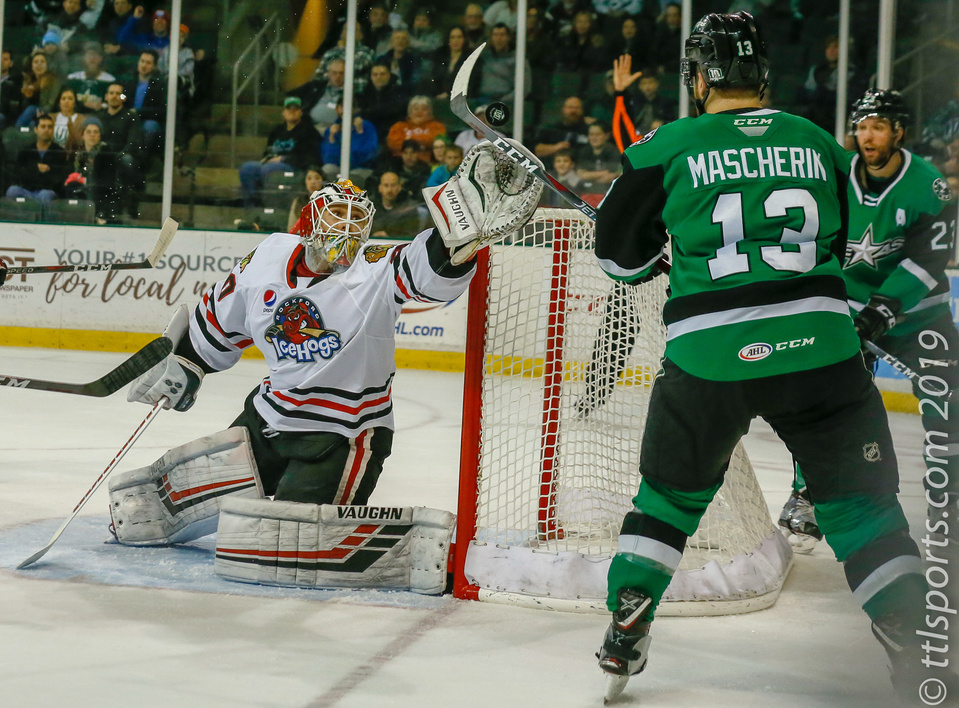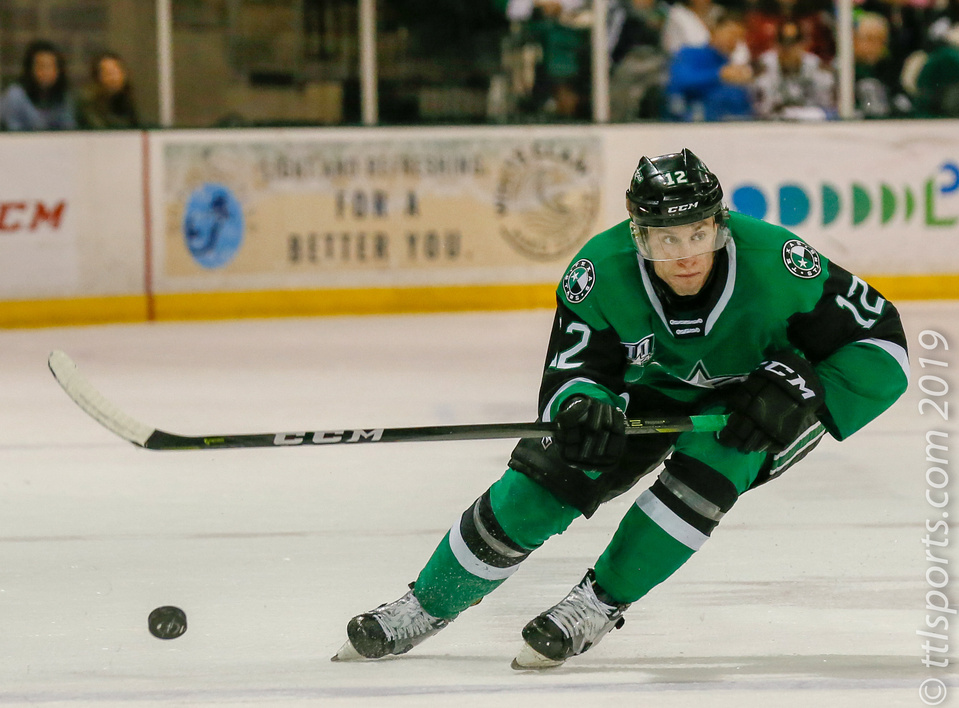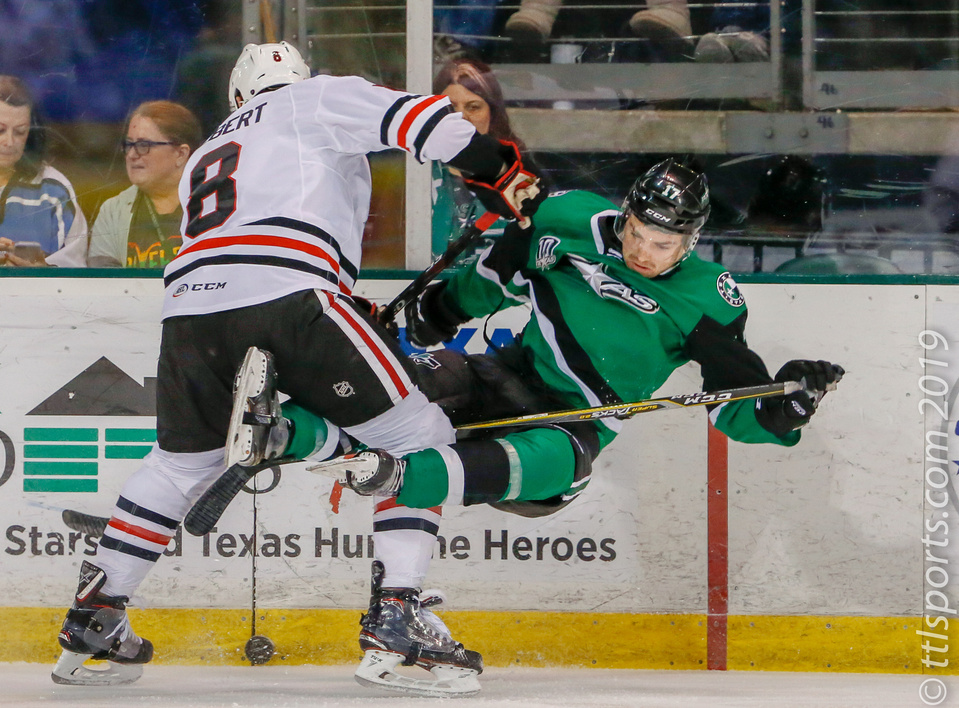 The Texas Stars (20-11-3-2) fought a back-and-forth contest against the Rockford IceHogs (16-16-3-4) and won in an overtime shootout. Stars' center Travis Morin scored the only goal of the shootout. This was the Star's first shootout win in three tries. The IceCats are winless in five shootout attempts.
Commenting on the game Texas Stars head coach Derek Laxdal said, "A really good hockey game. They are a really good hockey club. They got a lot of great speed. They got a lot of great depth." Laxdal then added, "Give our guys a lot of credit for fighting back. They were down 3-2 and tied the game up to get the win on a shootout."
Joel L'Esperance scored the first goal of the game and gave Texas a 1-0 lead on a power play. Texas leads the league on power play goals, converting on 26.1% of opportunities.
Denis Gurianov had a powerful performance, scoring two goals and increasing his season totals to 11 goals and 20 assists. Gurianov has seen regular action with the Dallas Stars.
"If (Gurianov) he can play that way every game with the consistency and the confidence and growing his game, then he's going to be on the Dallas Stars for many years," said Laxdal.
Rockford made excellent use of the power plays, scoring on 2 of 4 man-advantage opportunities. Goals came from Dylan Sikura and Anthony Louis. Nathan Noel scored a short-handed goal on a Texas power play.
Texas net minder Landon Bow (16-5-40) earned the win, making 20 saves on 23 shots. Rockford goalie Kevin Lankinen (2-4-3) allowed 4 goals on 29 shots.
"Tonight's win was a galvanization win because we had to battle back and then win in a shootout," said Laxdal. "We're not the fastest team, but we are a team. And that's the best way to put it."