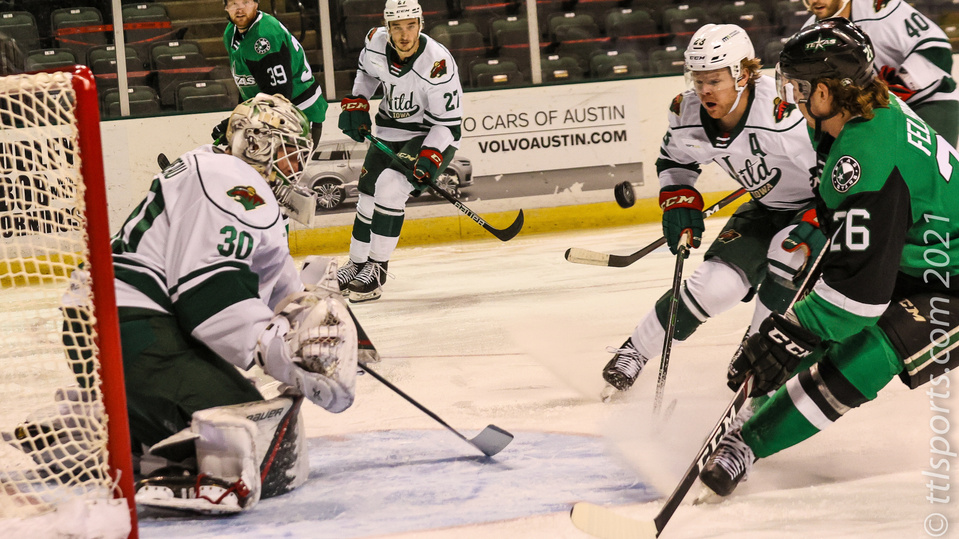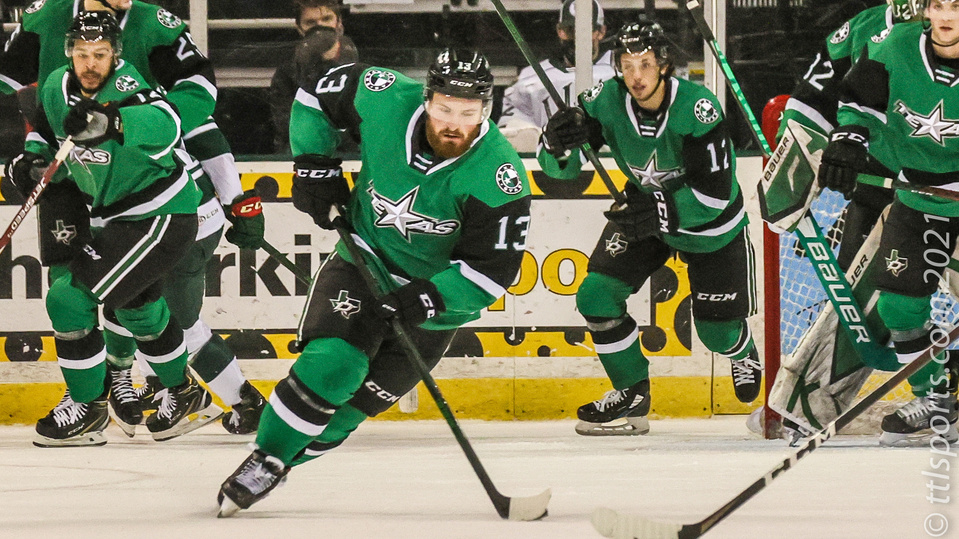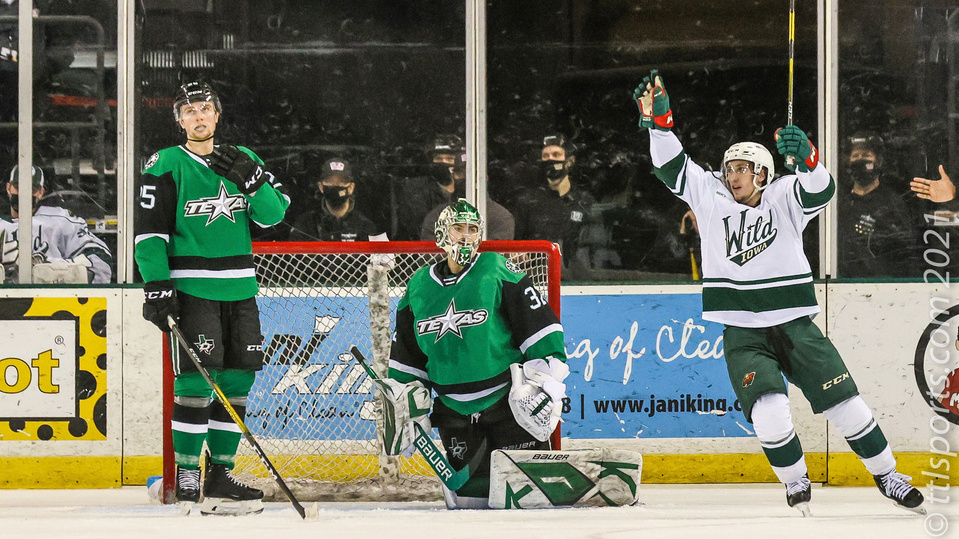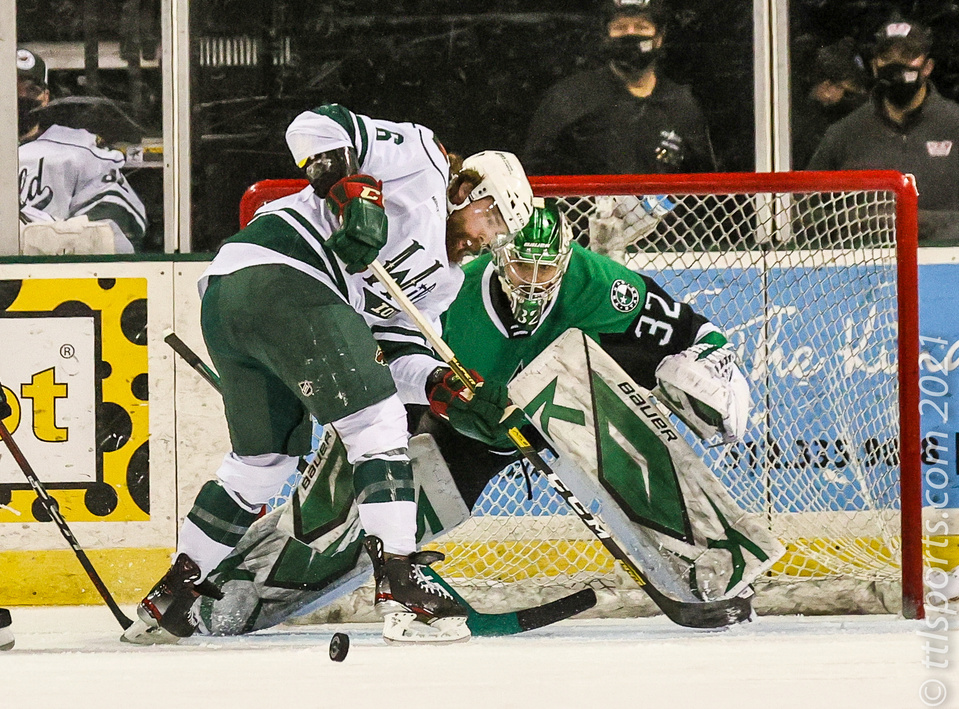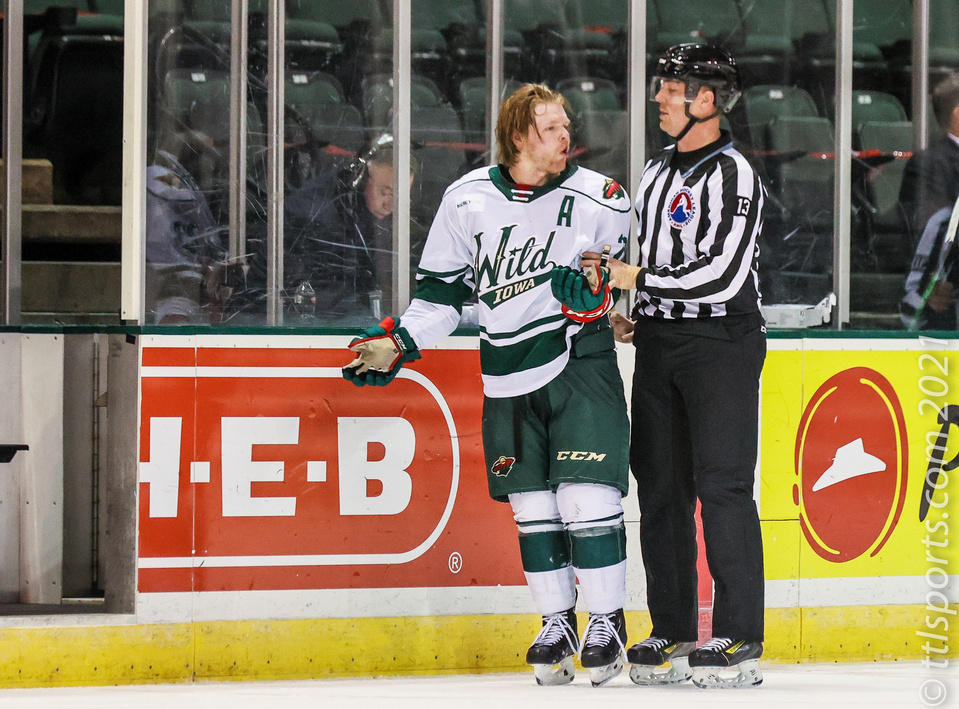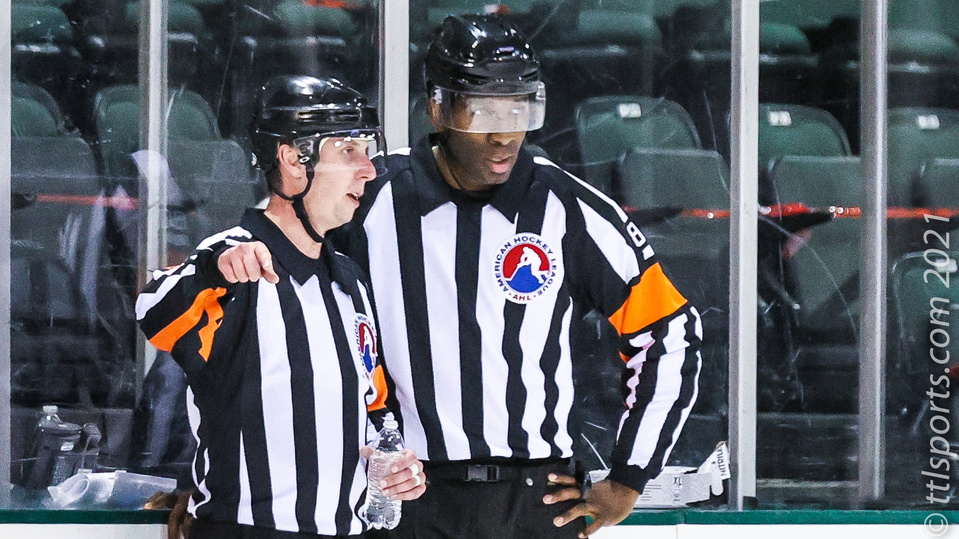 The Texas Stars (3-3-0) took a 3-2 lead in to the final period and folded, losing 3-5 to the Iowa Wild (3-3-1). "At the end of the day we were in a good situation and we failed to pull it out," said Texas Stars head Coach Neil Graham. "We were in a good spot and just didn't get it done."
The Wild dominated the Stars early on, making the first period feel like at 20-minute-long power play. Iowa out-shot Texas 18-6 in the open frame. Iowa's Mitch McLain opened the scoring midway through the period, and the Texas' Cole Schneider tied the game two minutes later.
Schneider, the 12-year AHL veteran, joined the Stars this season and was named Captain by his teammates. "Schneider has been very good; he is the model of consistency in practice and games," said Graham. "We appreciate his leadership; he has been a very vocal captain."
The Stars pounded the Wild in the final 40 minutes, out-shooting them 30- 13. The tactic worked in the second period. Derek Barach found the back of the net early in the frame for his first goal of the season. The Wild's Connor Dewar tied the game four minutes. An Adam Mascherin goal game the Stars a 3-2 lead headed into the final period.
Iowa got a speedsters start to the third period when Calen Addison scored just 24 seconds in. Addison got his second goal of the evening midway through the period. And Mason Shaw iced the game with an empty-net goal in the final seconds.
Texas' special team appear to lack juice against Iowa. A normally consistent penalty kill unit allowed Iowa one goal on two opportunities. The Stars are usually 81% effective in defending against the man-advantage. Texas failed to convert on its two power play chances.
Iowa goalkeeper Dereck Baribeau (3-1-1) earned win, making 33 saves on 36 shots-on-goal. Texas goalie Colton Point (2-2-0) suffered the loss, allowing 4 goals on 30 shots.
Reflecting on the loss, Graham said: "There are a lot of self-inflected wounds. We want to be a team that make plays, but at the end of the day our execution has to be on point. If we do make a mistake that's life, that's hockey, but we can't compound them."
Both teams play again on Saturday night.