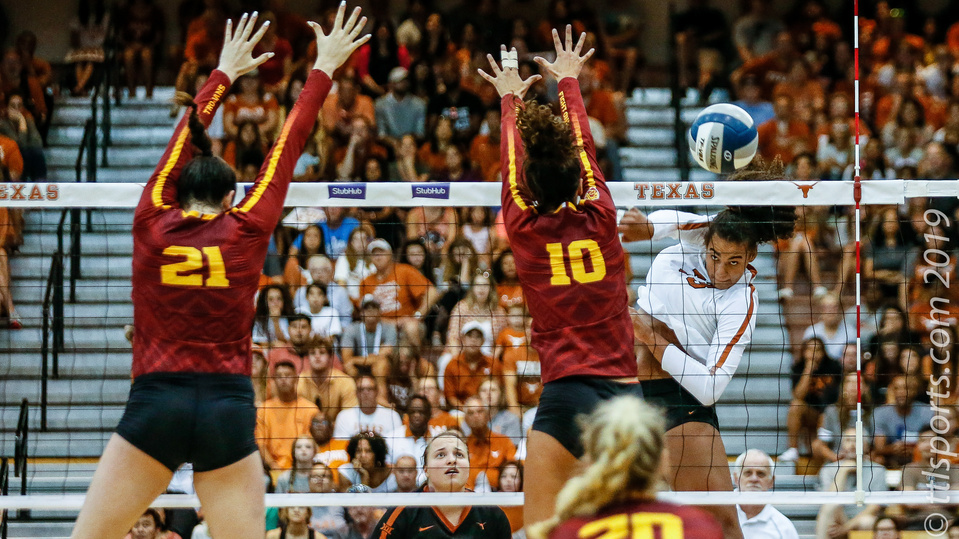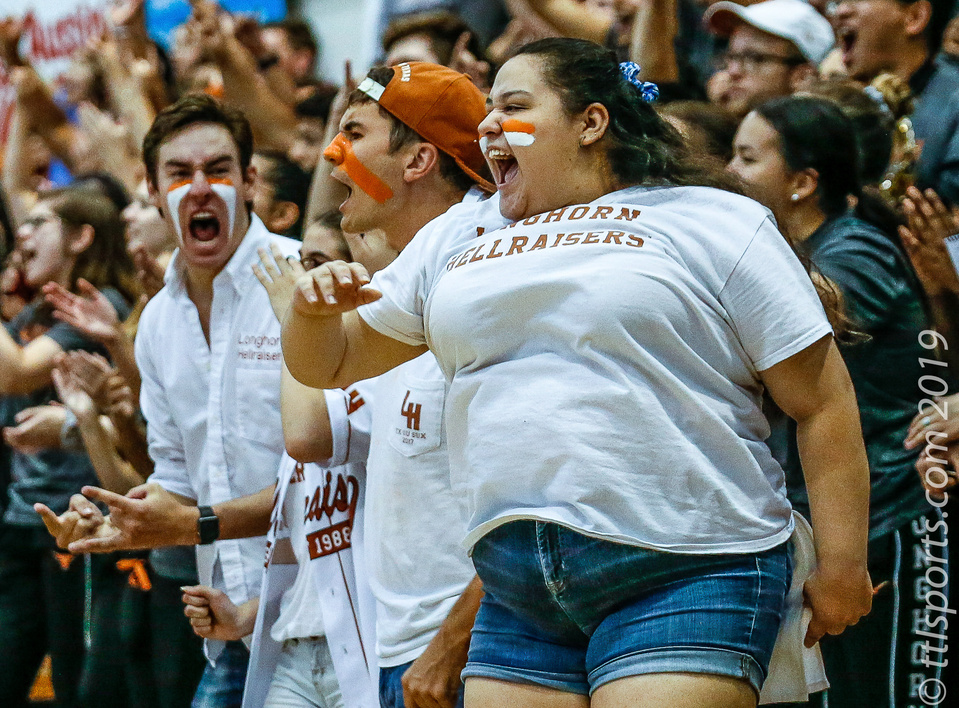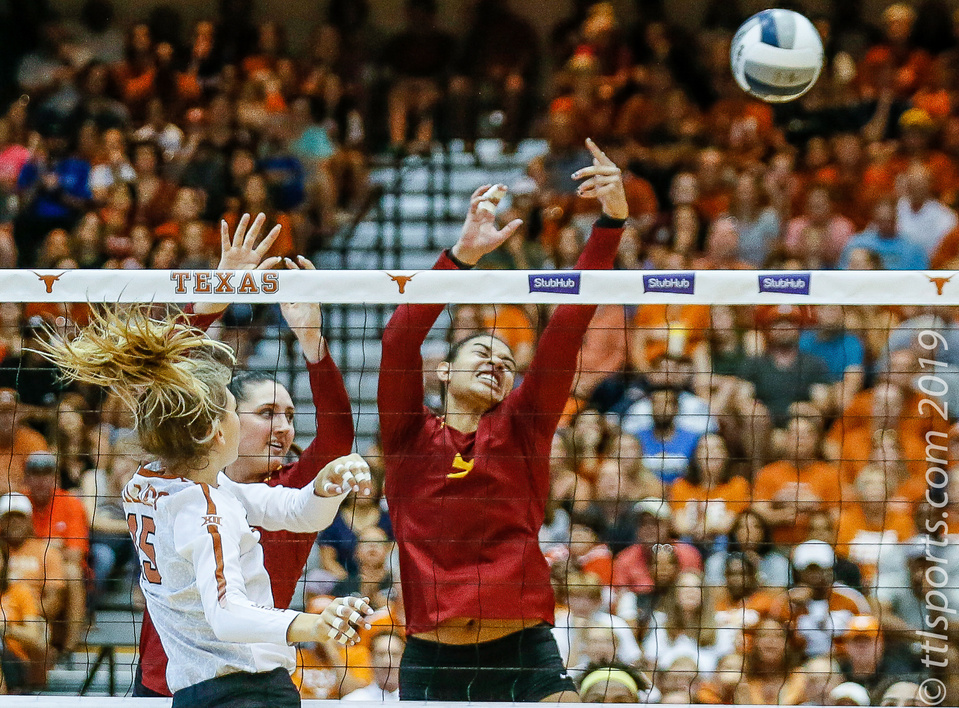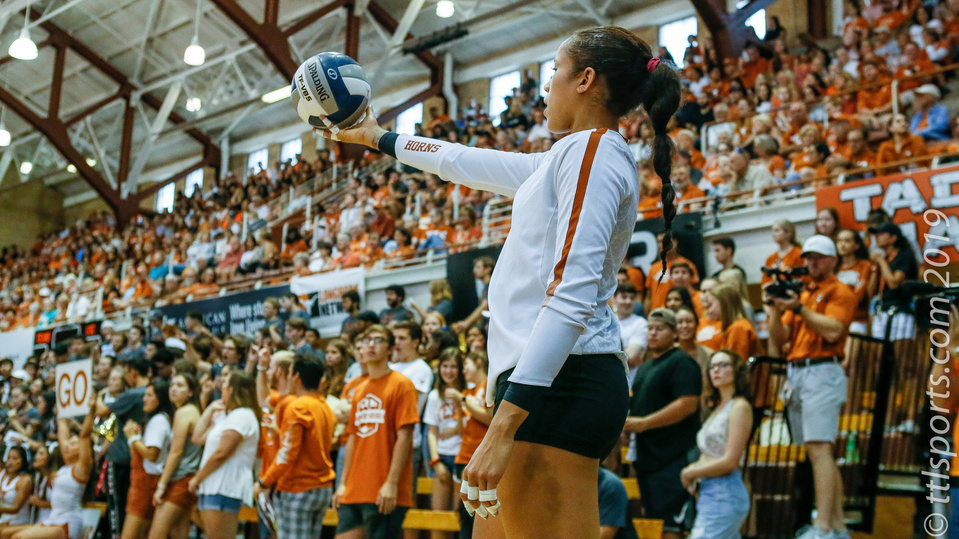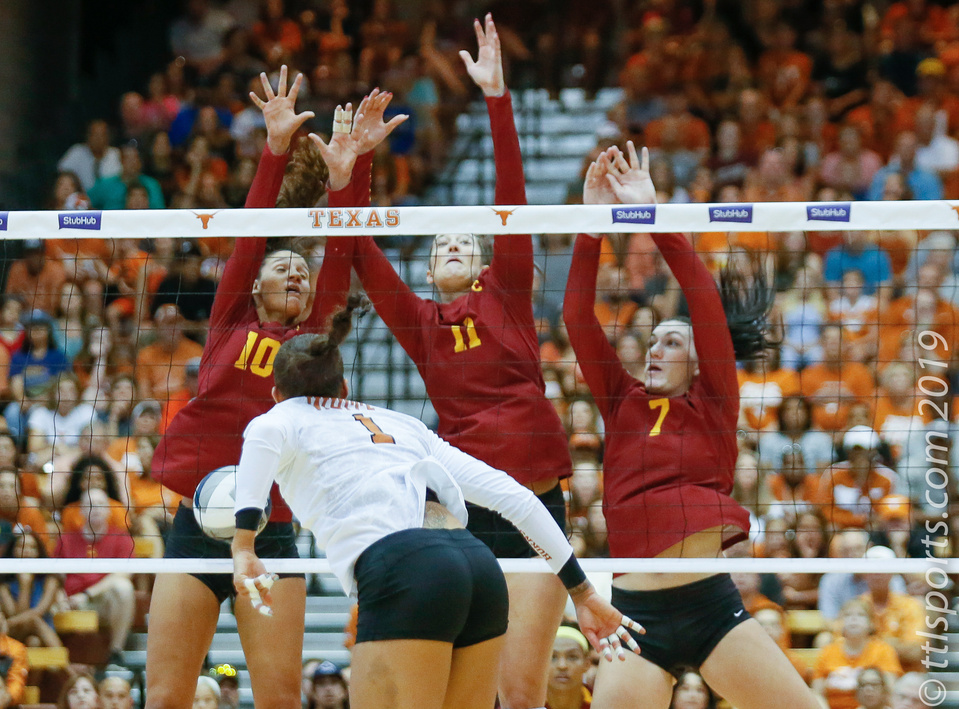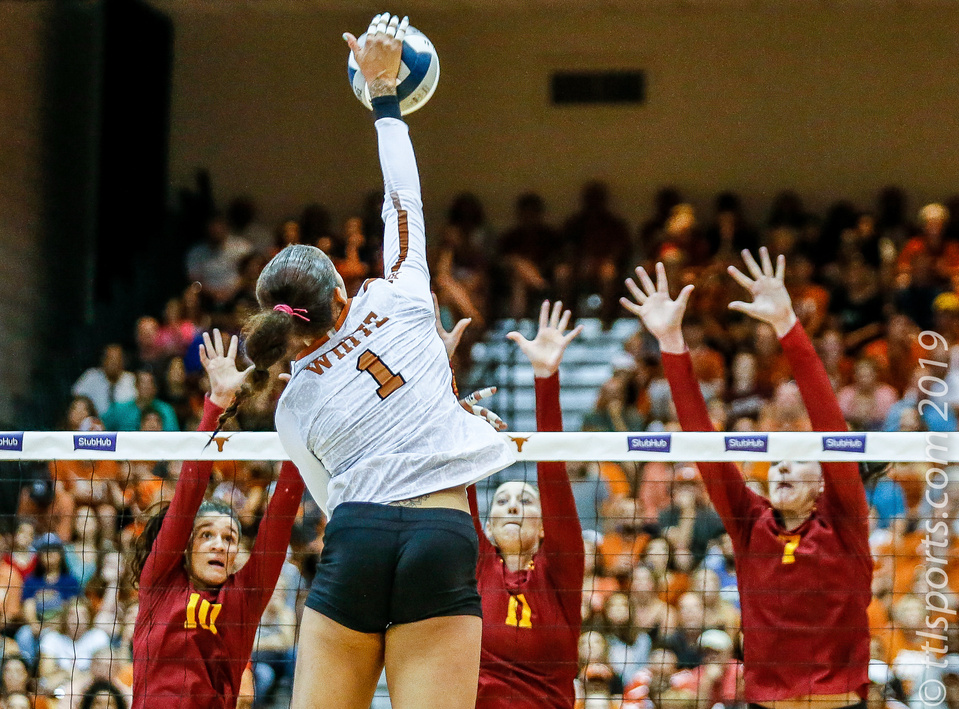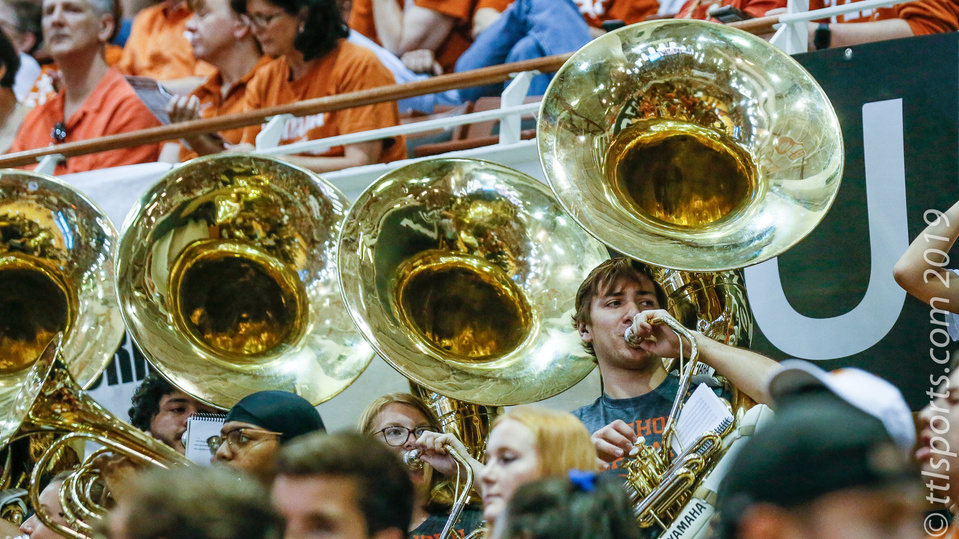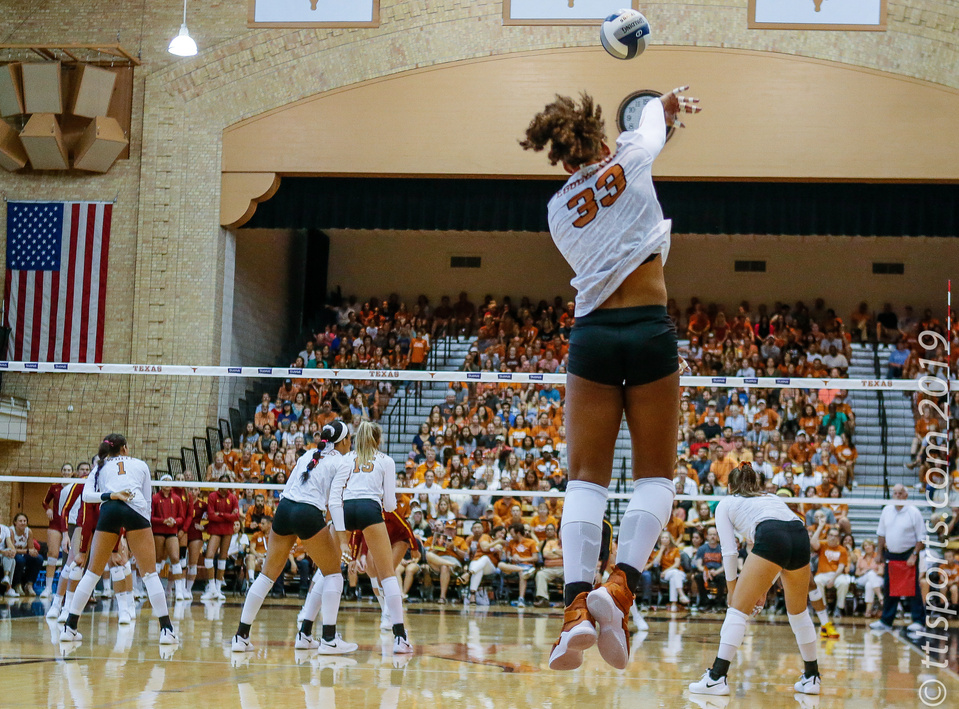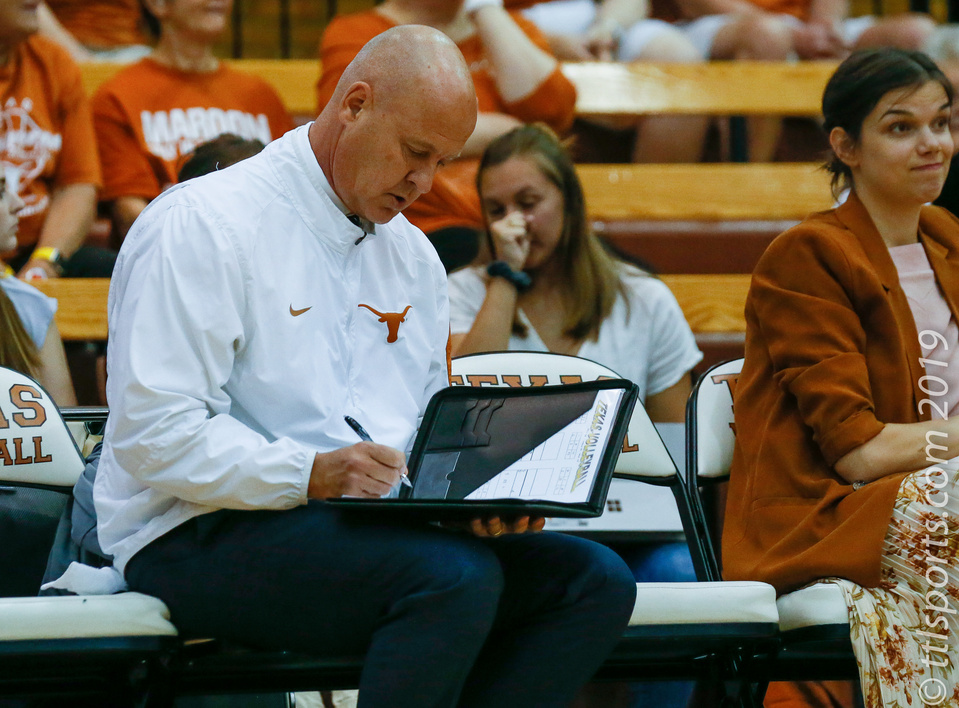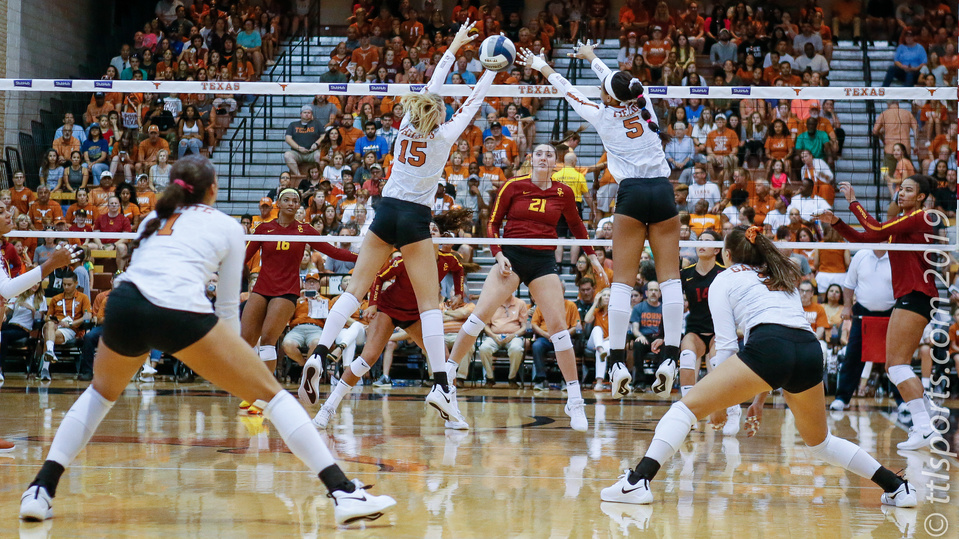 University of Texas volleyball head coach Jerritt Elliott prefers to challenge his team early in the season, both to evaluate his players and to gain better seed position in the end-of-season NCAA Tournament. Such was the case as the #4 Texas Longhorns faced the #14 USC Trojans for their second home match of the season.
Both teams played an evenly match contest in the first set. The lead changed ten times before USC pulled ahead, taking the set 25-23.
Texas exploded to start the second set, knocking down 8 unanswered points, seven with Logan Eggleston serving. Eggleston, a sophomore outside hitter led the team with 18 points, 16 kills and 5 service aces. Texas took the second set 25-18.
The Longhorns maintained their advantage in the third set, trailing only once to take the set 25-17.
USC threaten in the fourth set until Texas went on a four-point run, three points coming with Eggleston at the service line. The Longhorns took the set 25-21 and the match 3-1.
The teams were evenly matched except for two categories that favored Texas: services aces (10-4) and attack errors (14-24).
"Today we played as a team. We fought defensively, put a lot of pressure on (USC) as the match went on. It's a great win for us." Elliott told reporters.
Texas next faces the Minnesota Gophers on Wednesday, September 4, at Gregory Gym. Last season the Gophers went 27-4 and won the Big Ten Conference title (19-1).