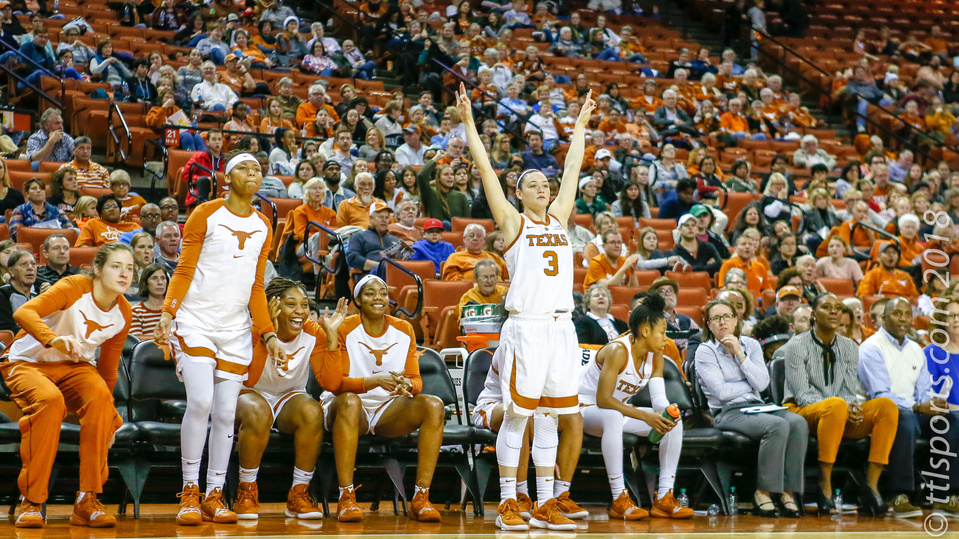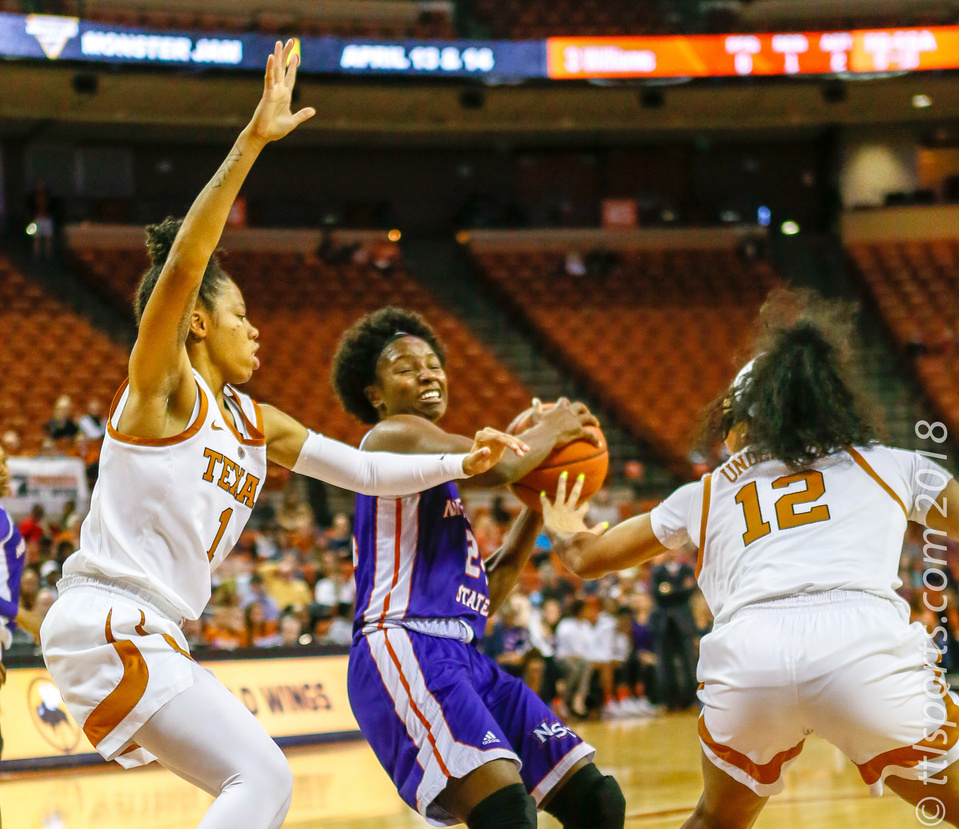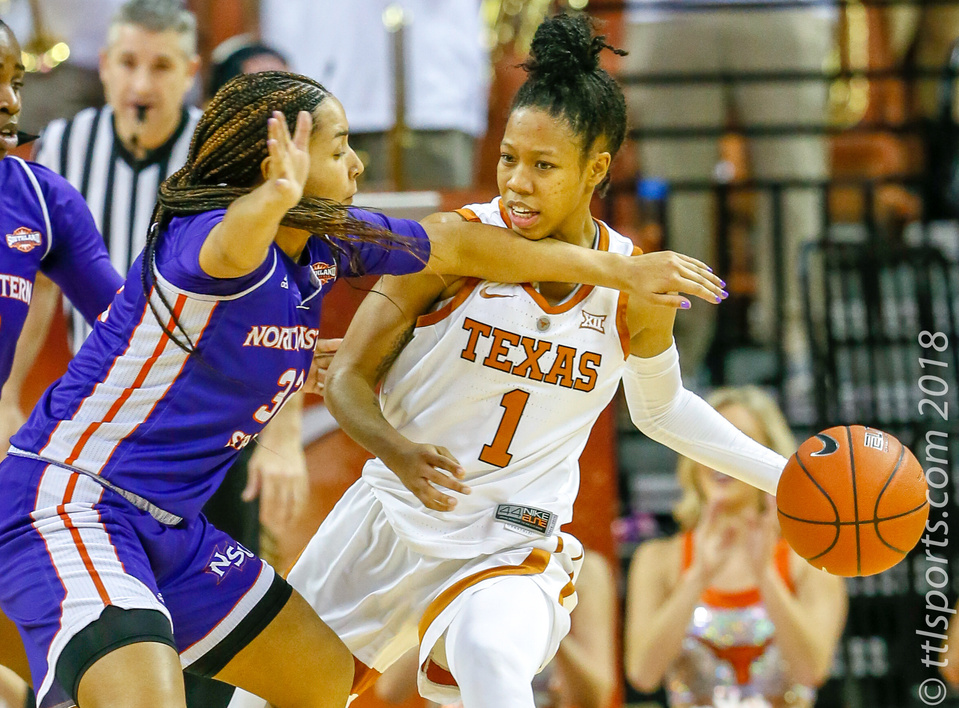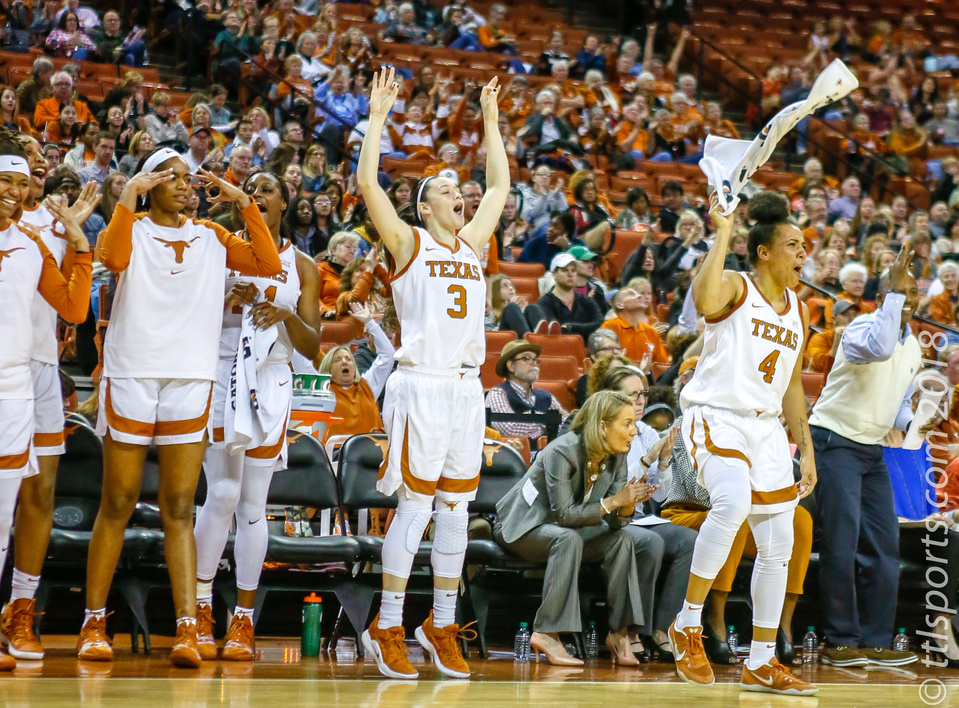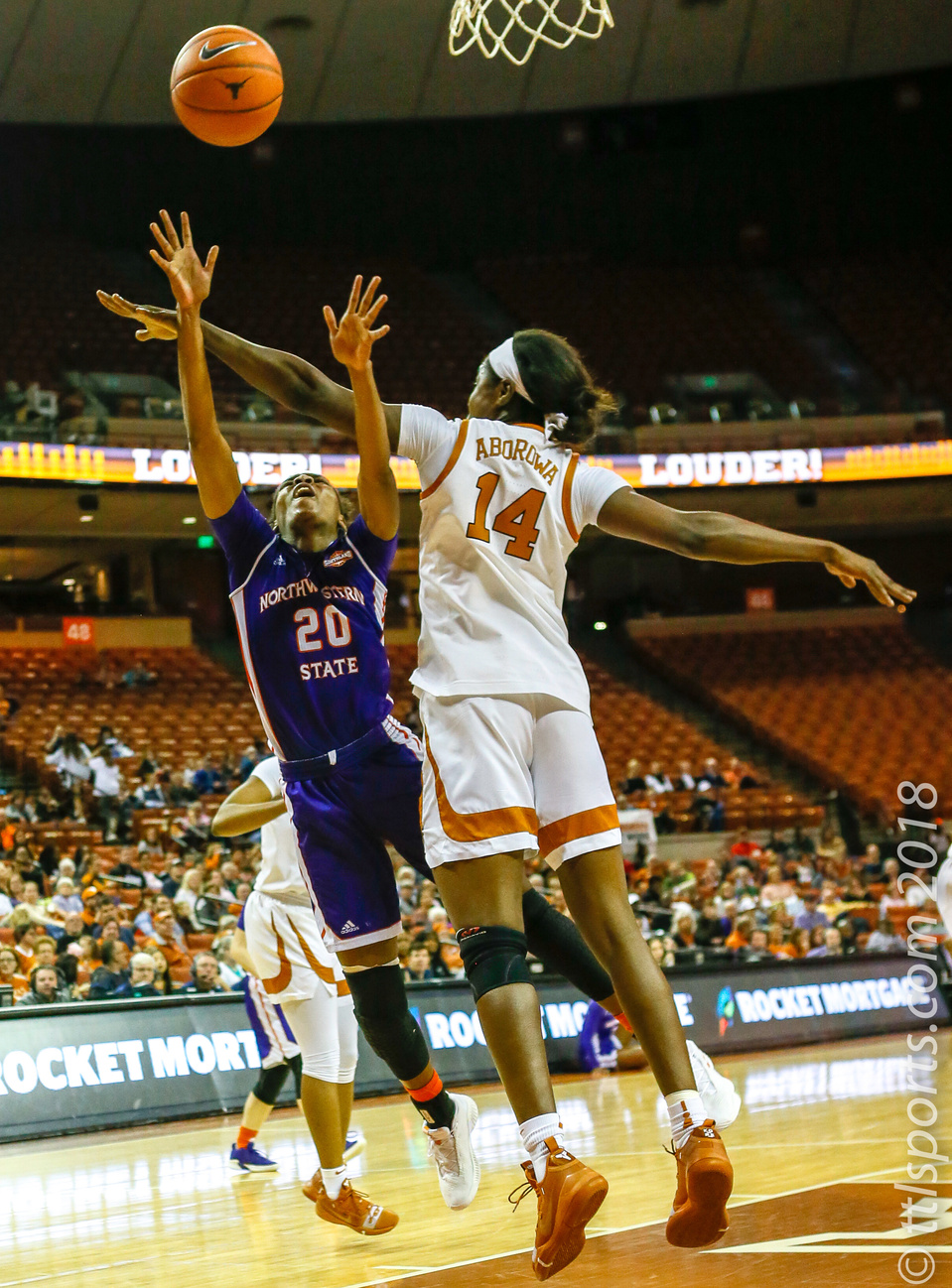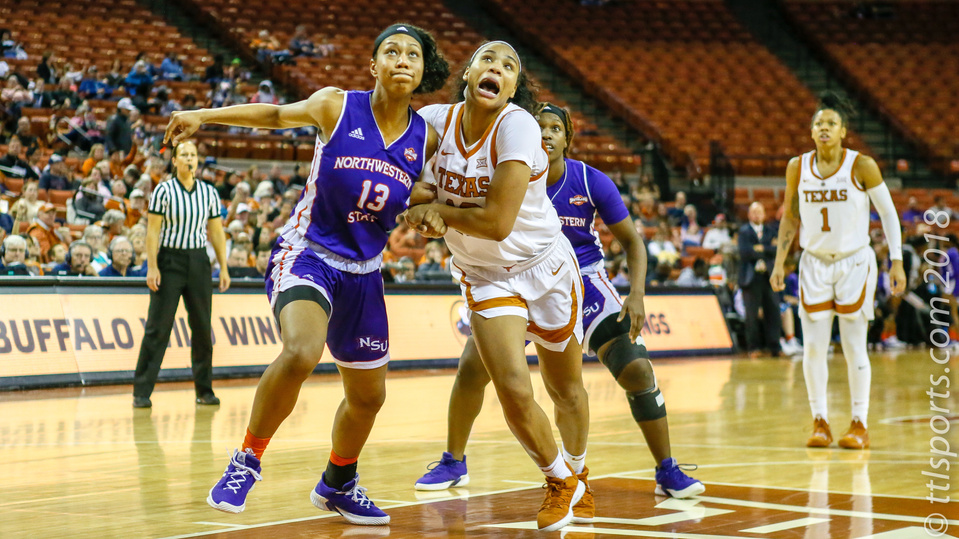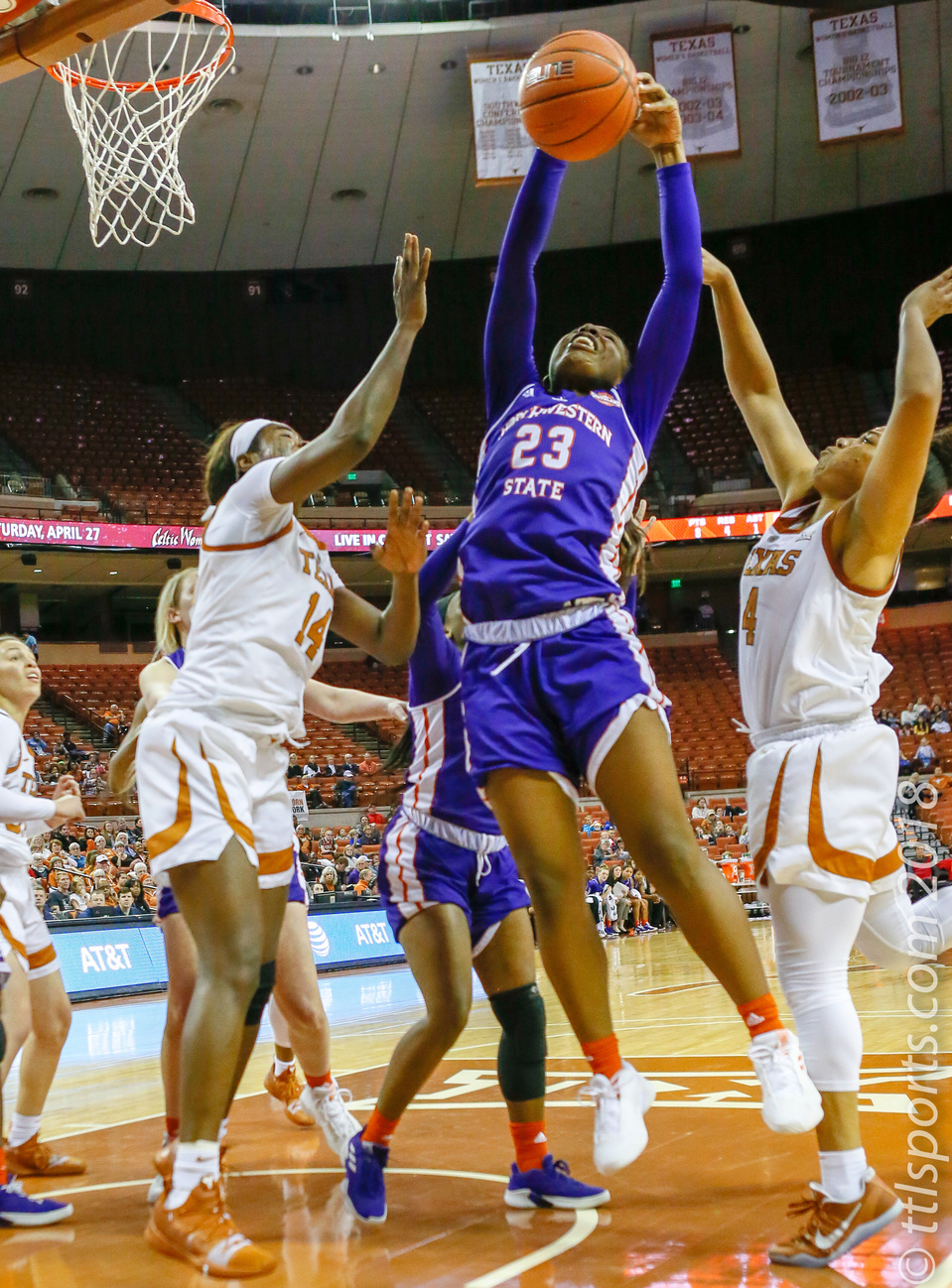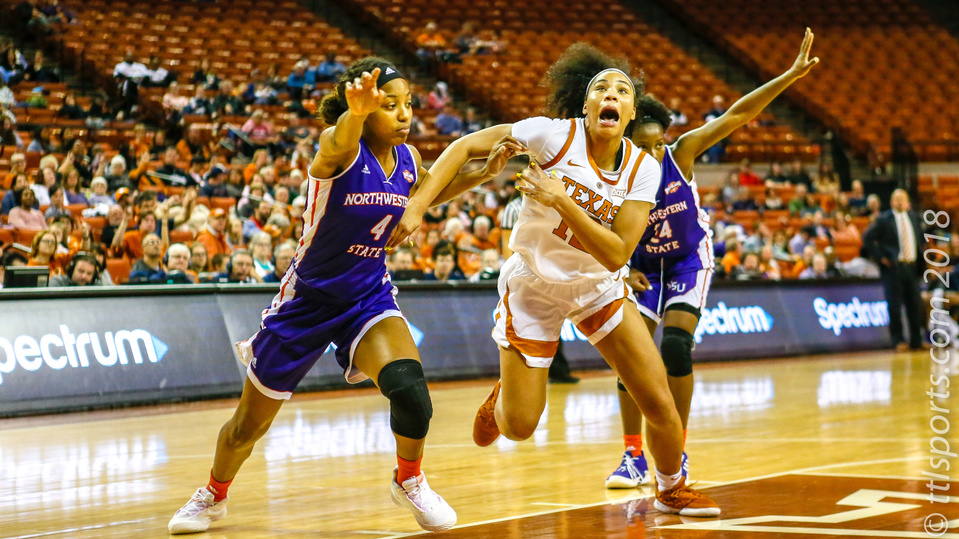 The No. 13 Texas Longhorns (10-2) overwhelmed the Northwestern Western State Lady Demons (5-6), winning 104-66. It was the first time in more than a year that the Longhorns scored greater than 100 points in a game.
Texas led from the opening tipoff. Texas hit an incredible 63% (12-19) of 3-point attempts. It was their best effort beyond the arc since February of last season against TCU.
Texas controlled the boards, out-rebounding Northwestern 47-16, and out scoring them 37-5 in second chance points. Texas' defense also swarmed Northwestern, making it difficult for the Lady Demons to bring ball out of backcourt.
Five Longhorns scored in double digits, led by Destiny Littleton with 22 points and 6 rebounds. Sug Sutton added 18 points and 3 rebounds. Olamide Aborowa came off the bench to contributed 22 points in 22 minutes.
Freshman guard RaVon Nero led the Lady Demons with 18 points in 19 minutes of play. Libba Gilliam also contributed 10 points and 2 rebound in 13 minutes.
The game revealed potential weaknesses in Texas's game: Sloppy passing by caused 16 turnovers and they lagged in fast break points,12-6.
Texas open Big 12 Conference play on Wednesday as it hosts Oklahoma State. Tip-off in the Frank Erwin Center is 7pm CT.