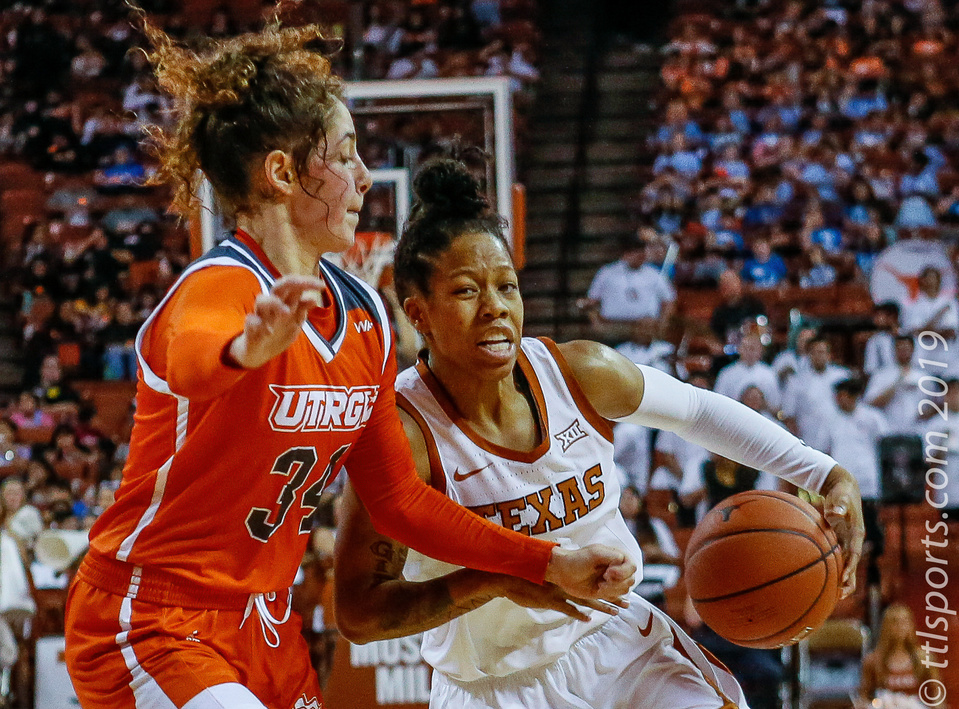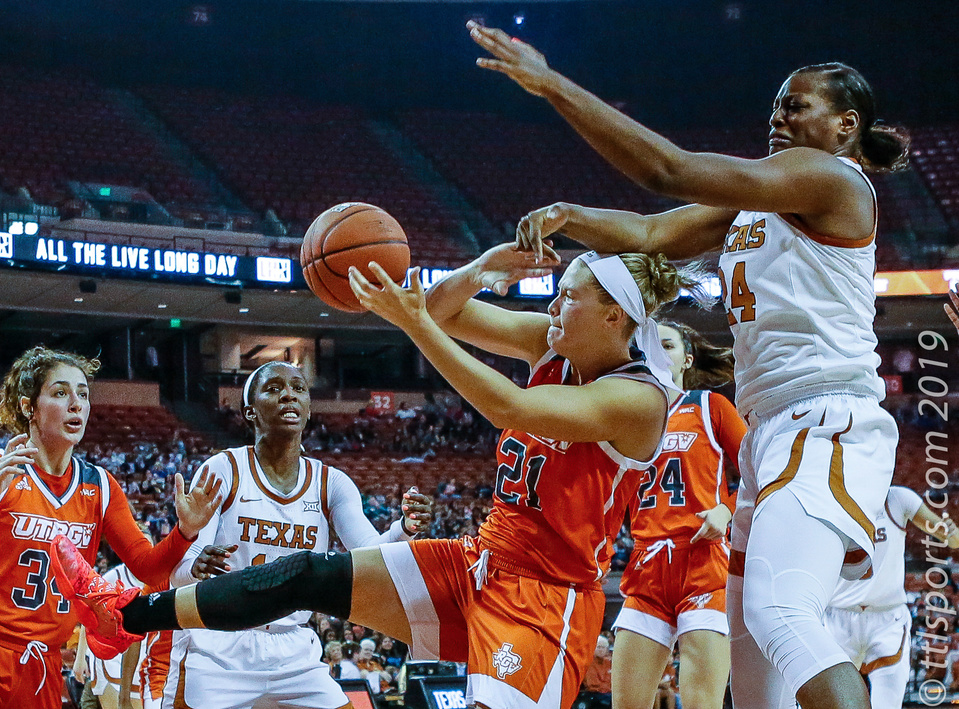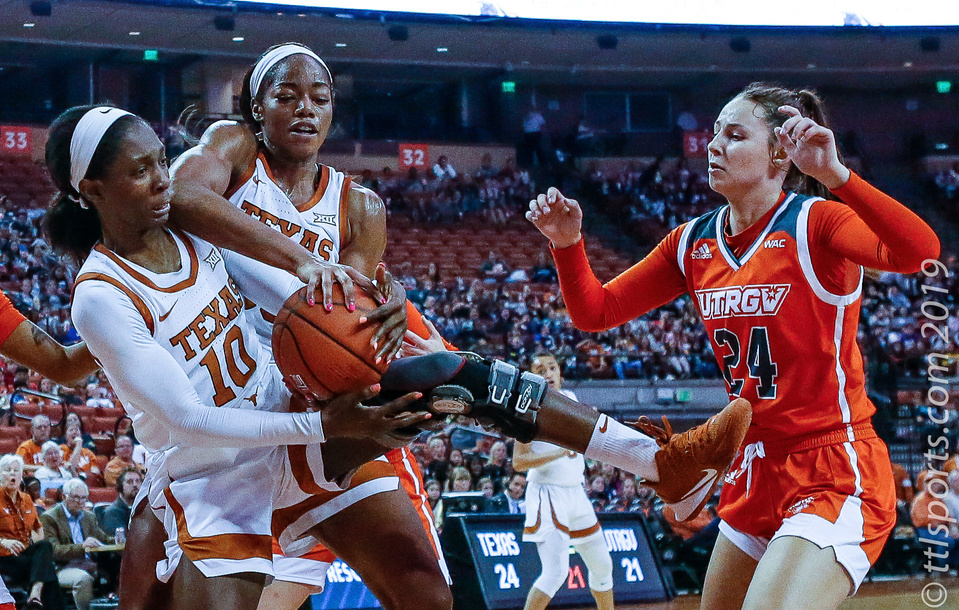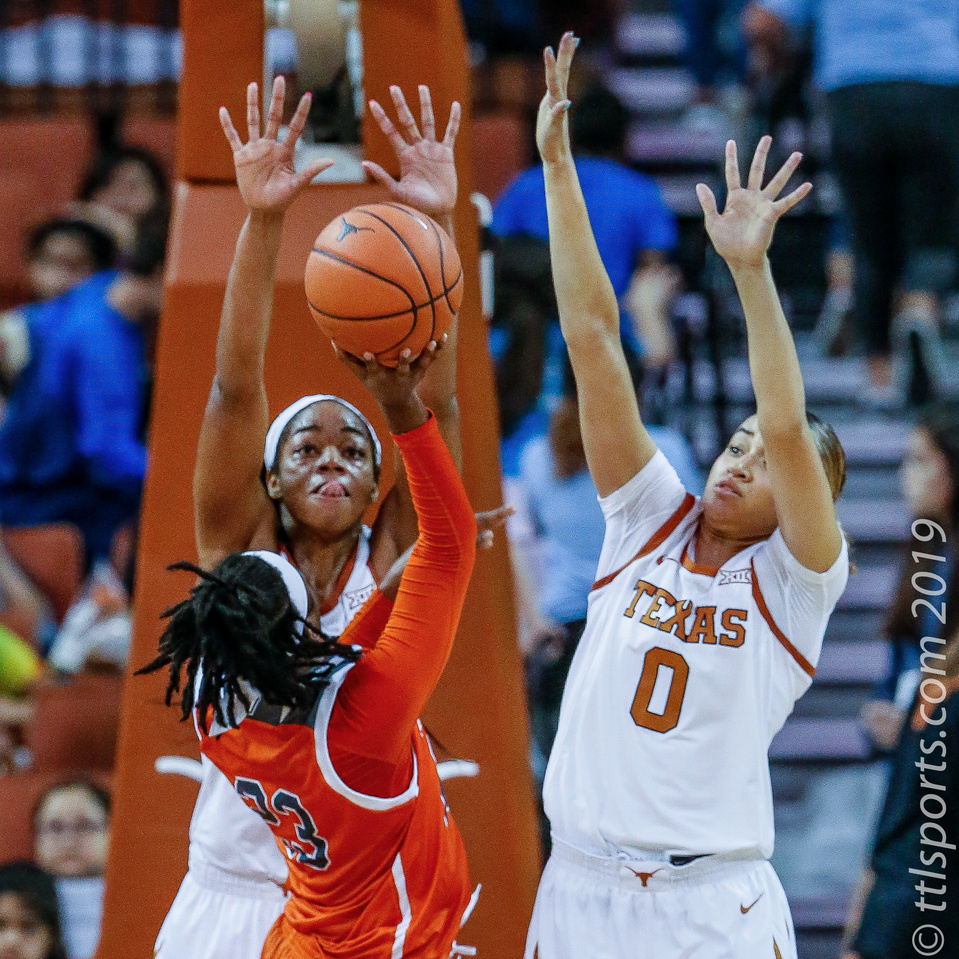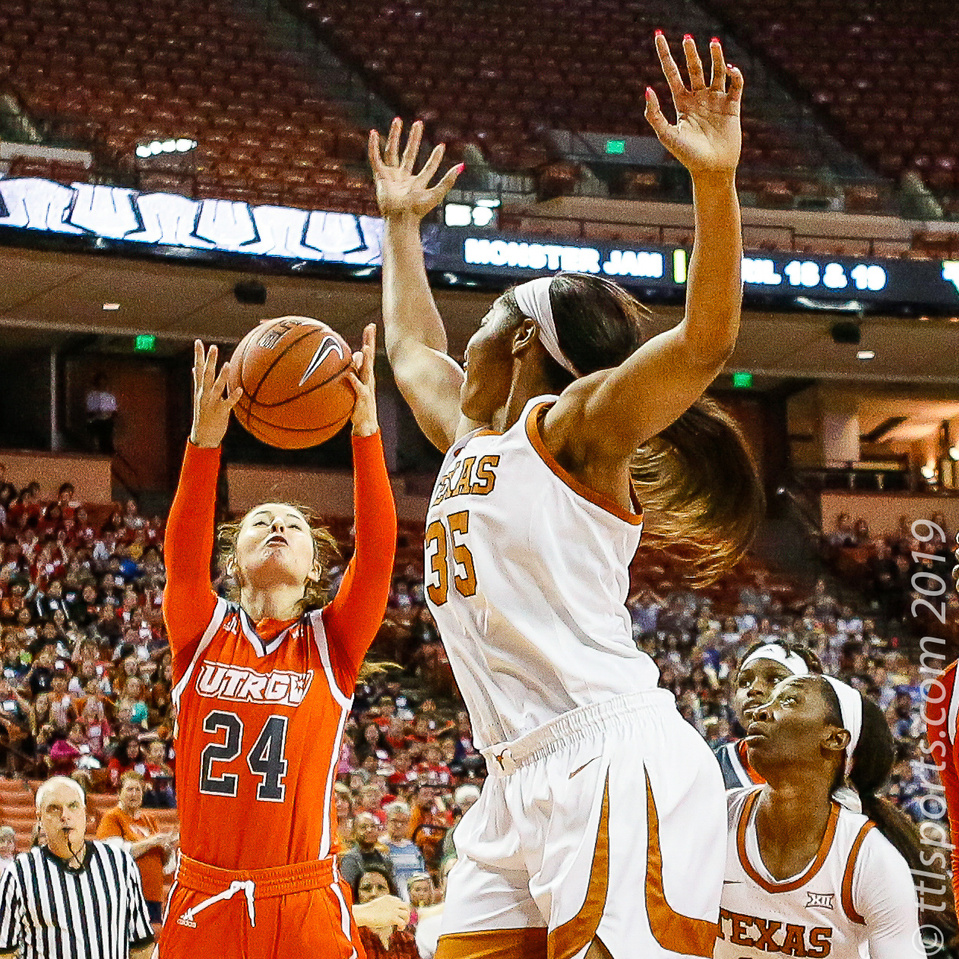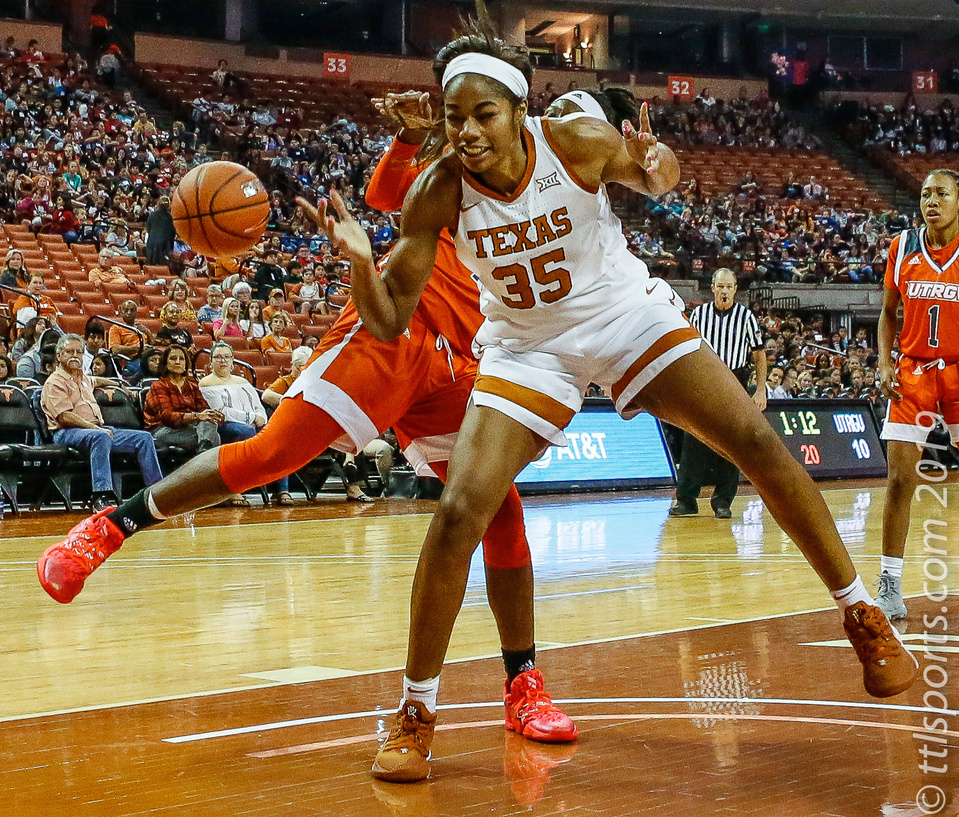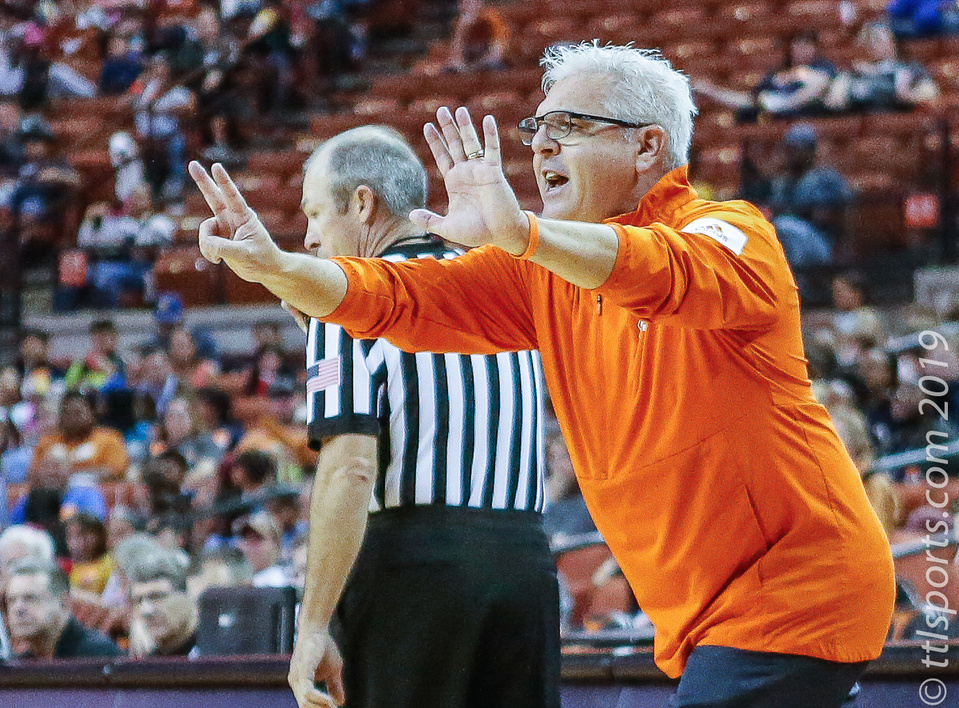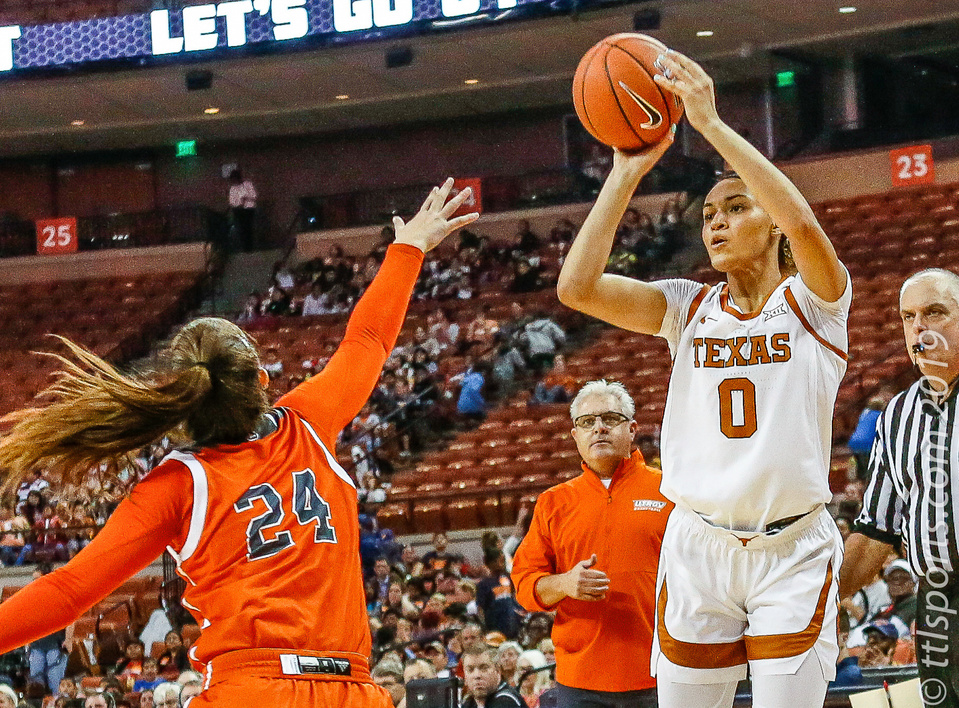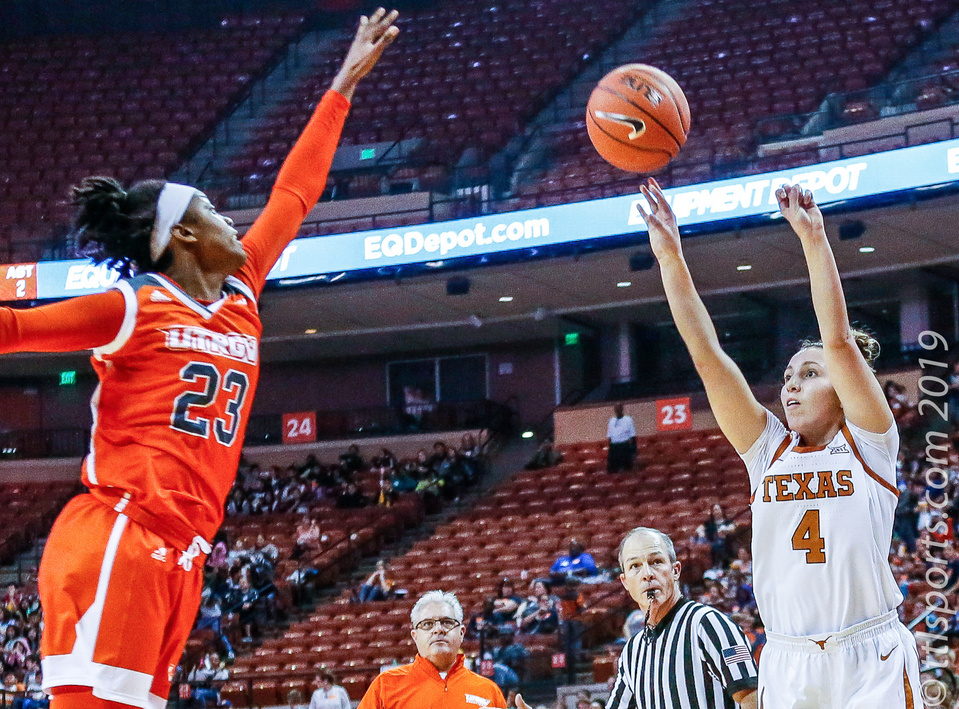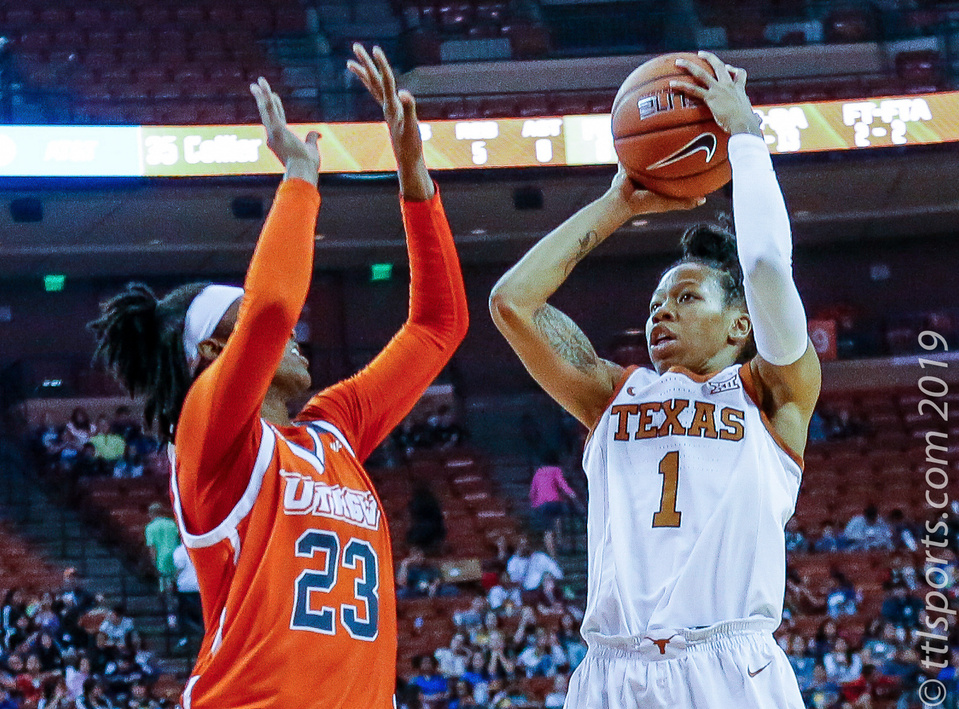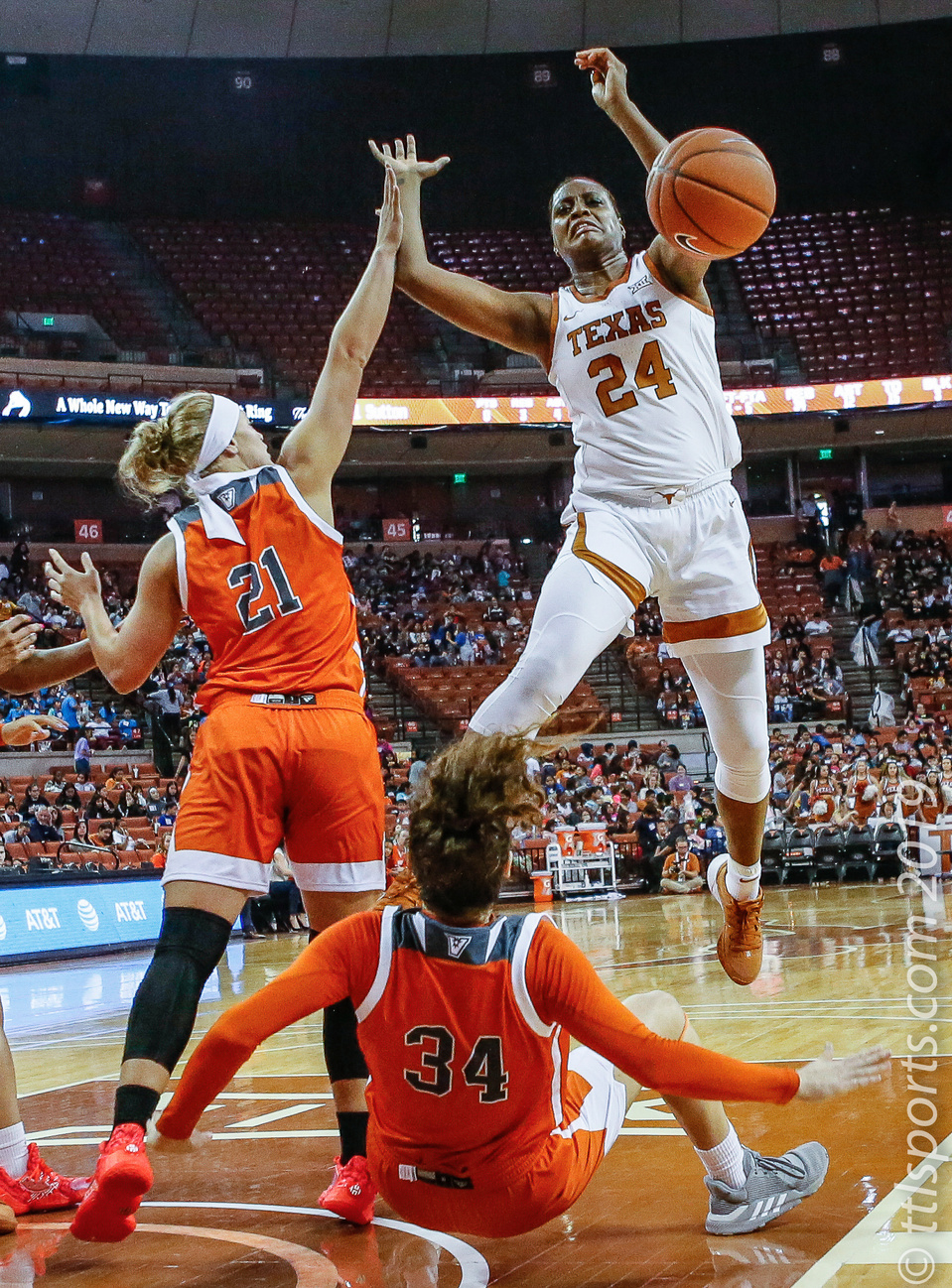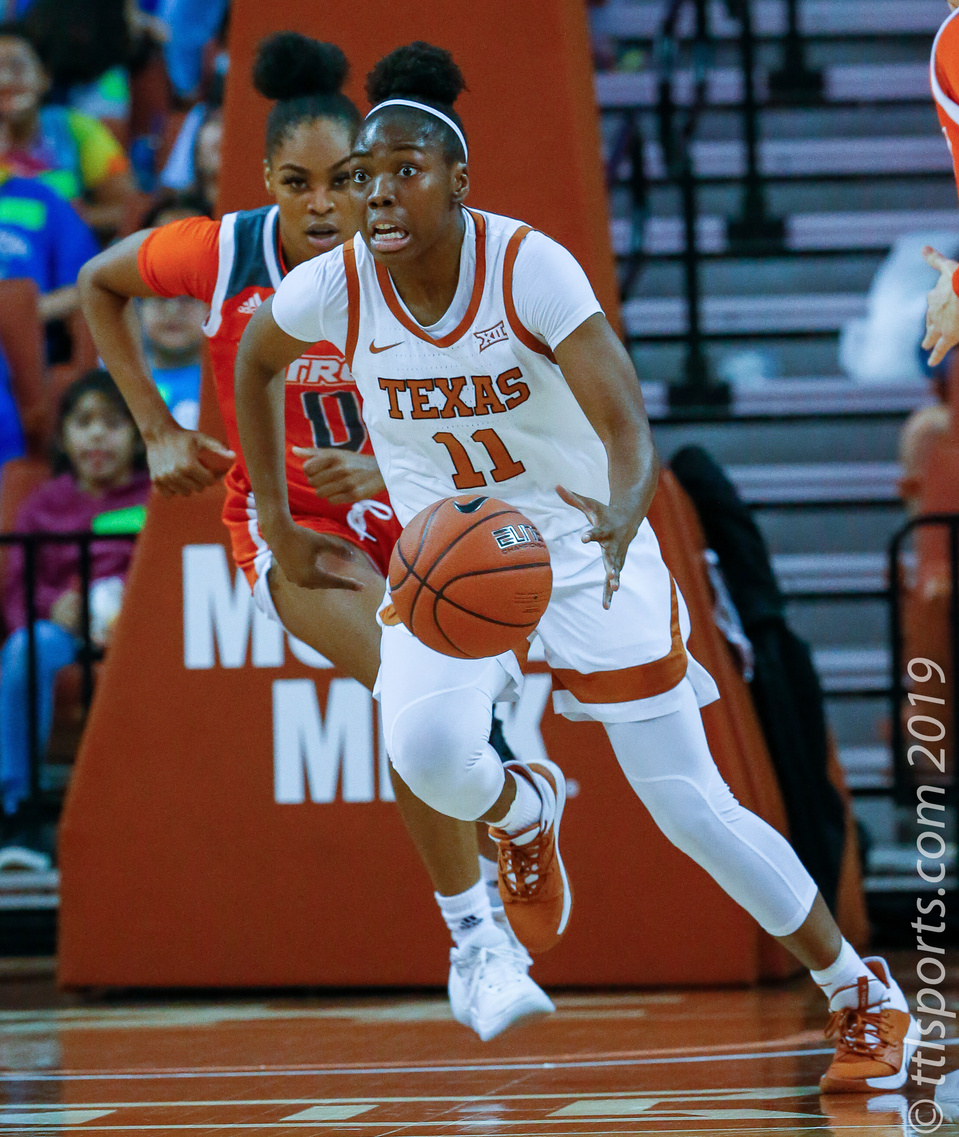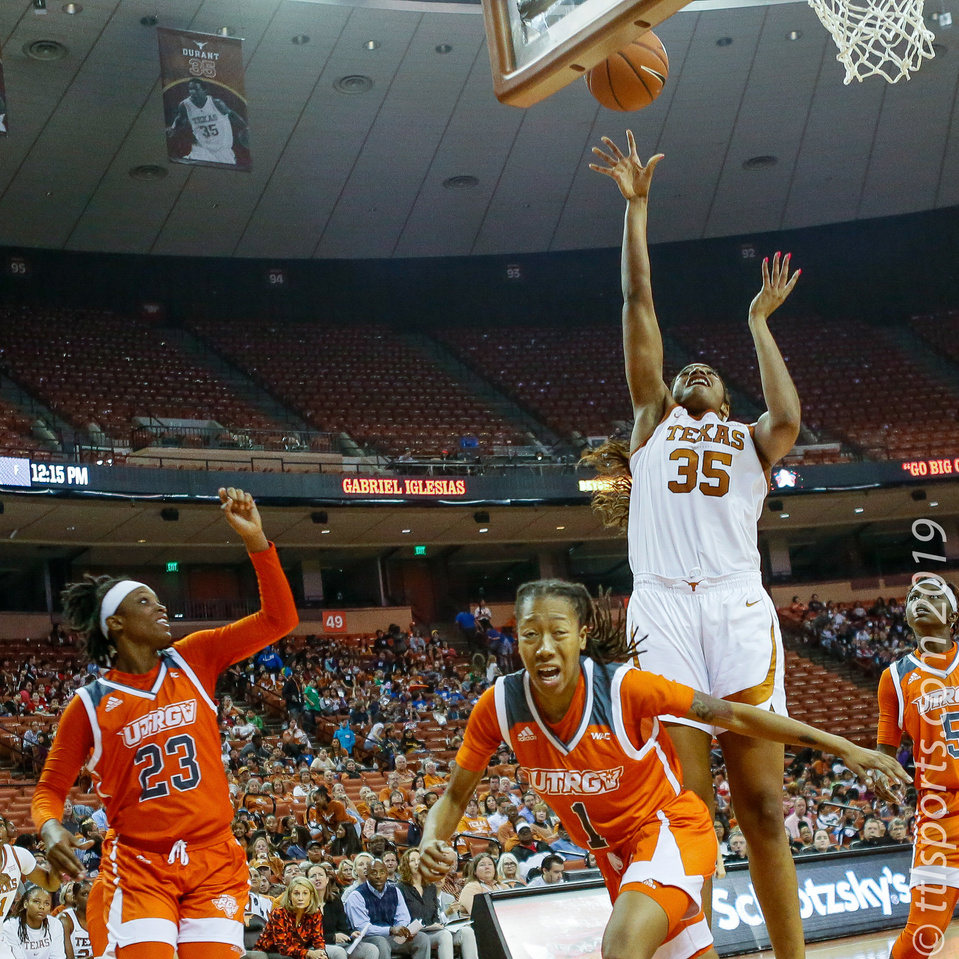 Greater than 7,200 fans, mostly 4th through 7th graders from Austin area schools, watched the University of Texas Longhorns (2-2) take on the University of Texas at Rio Grande Valley (RGV) Vaqueros (2-2) in a game with an inevitable outcome. Texas defeated RGV 85 to 69 to lead the series 9-0.
UT thought they put the game away midway through the first period until UTRGV clawed pack in the second frame. UT
Texas initially underestimated RGV. The Vaqueros clawed their back to claim the lead early in the second period. Texas, appreciating the seriousness of their opponent, went on to out score their opponent 17 to 4 and take a 39 to 25 lead into the locker.
Senior Joyner Holmes led Texas with 19 points (7 for 9 field goals) and 11 rebounds. Senior Lashann Higgs added 11 points (4-5 free throws) and 12 rebounds in her 111thcareer game. Sophomore Charli Collier rounded out the trio of double-doubles with 11 points and 10 rebounds.
Junior Trelynn Tyler carried UTRGV with 29 points (4 for 9 three pointers).
Jordan Agustus only was the only other UTRGV player to score in double digits with 11 points.
Texas' bench made a significant contribution with 25 points, compared to 11 by RGV.
The game statistics were unsurprisingly in the Longhorns favor.
Texas controlled the inside with 30 points in the paint, had 21 fast break points compared to 5, and controlled the boards with 54 rebounds.
Despite the enormity of the victory, Texas head coach Karen Aston found significant areas for improvement.
"Our ability or inability right now to guard the basketball is very frustrating for me," commented Aston after the game. "I think everybody knows that I love defense, and I like to control the tempo with our defense, and we're just not guarding the ball very well and we've got to try to address that in the next few weeks."