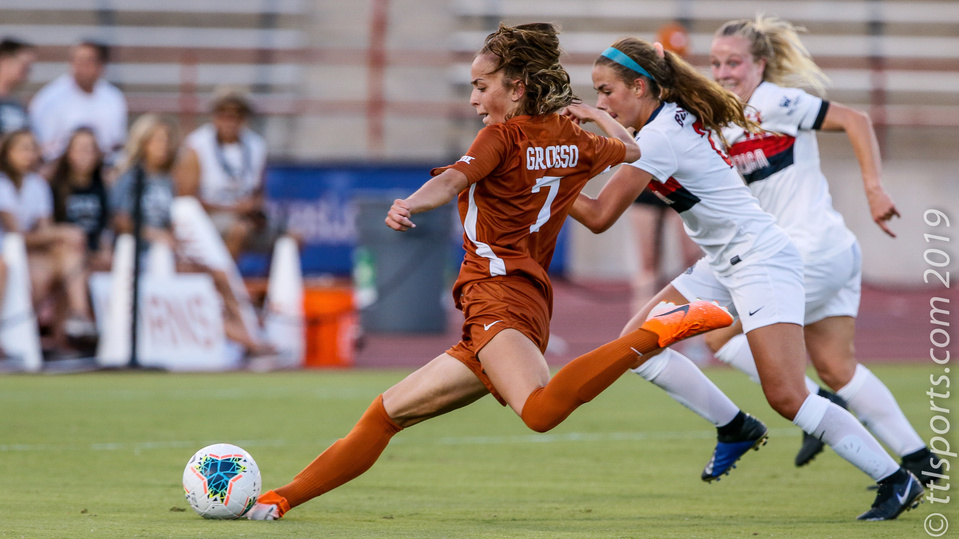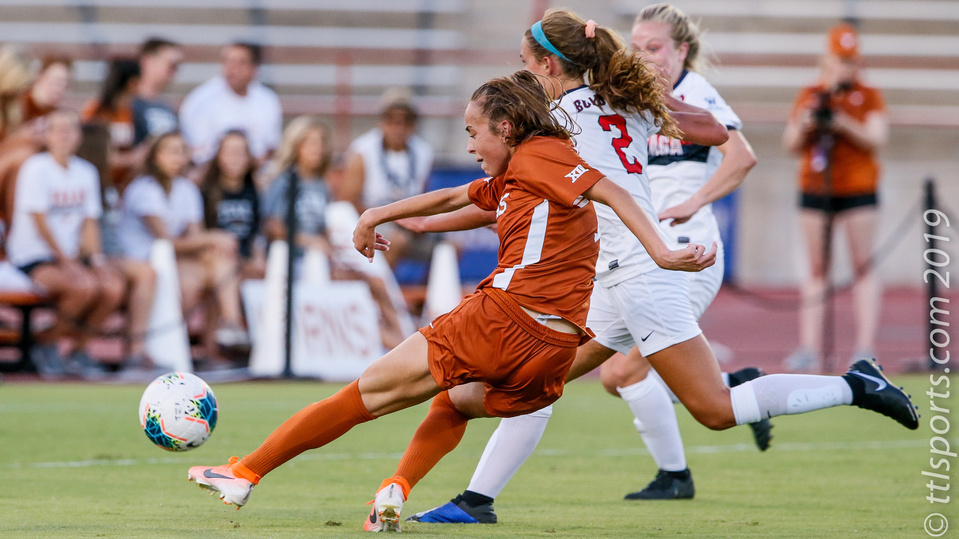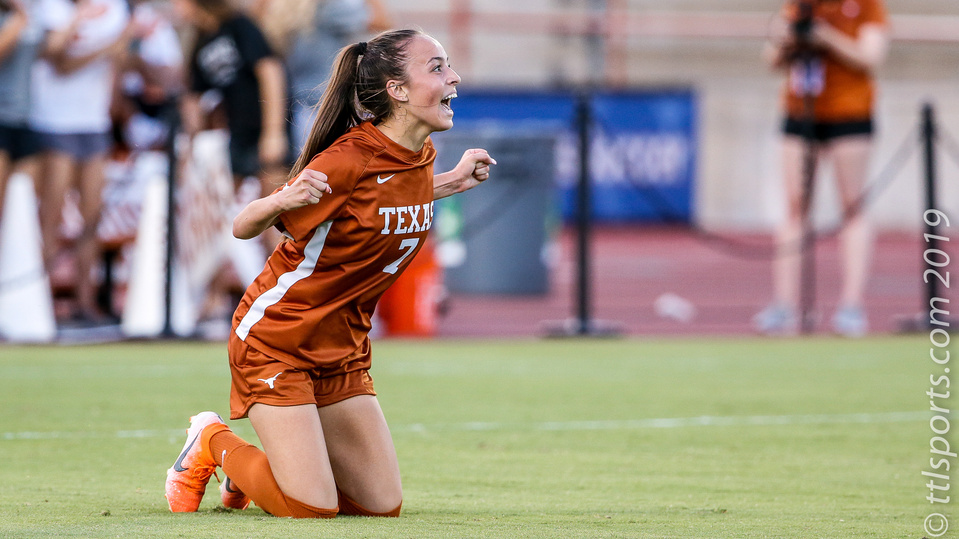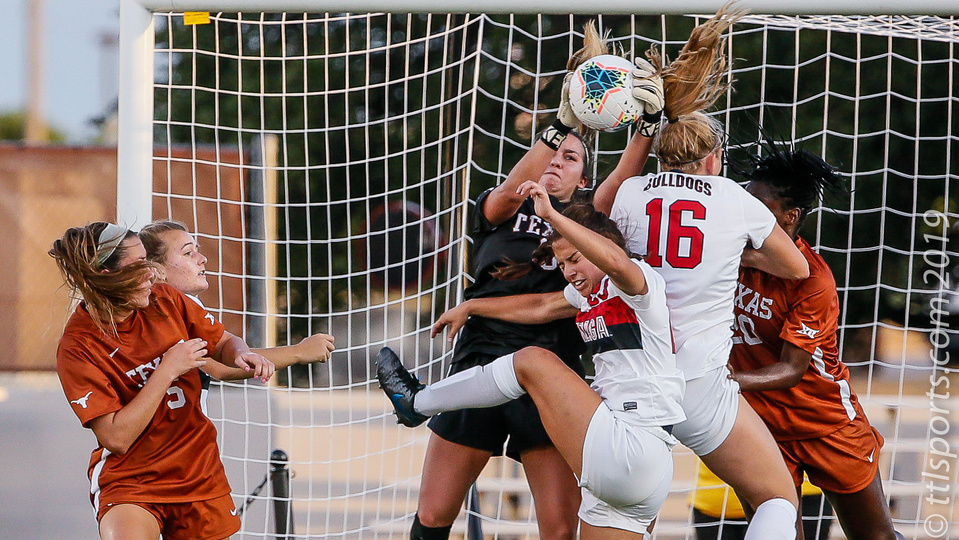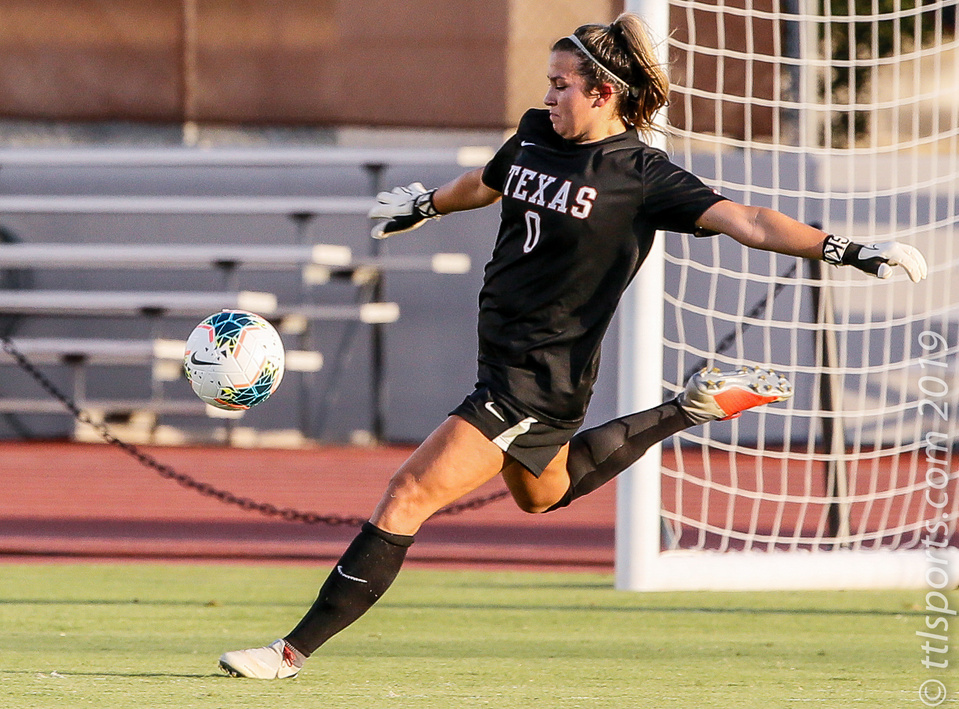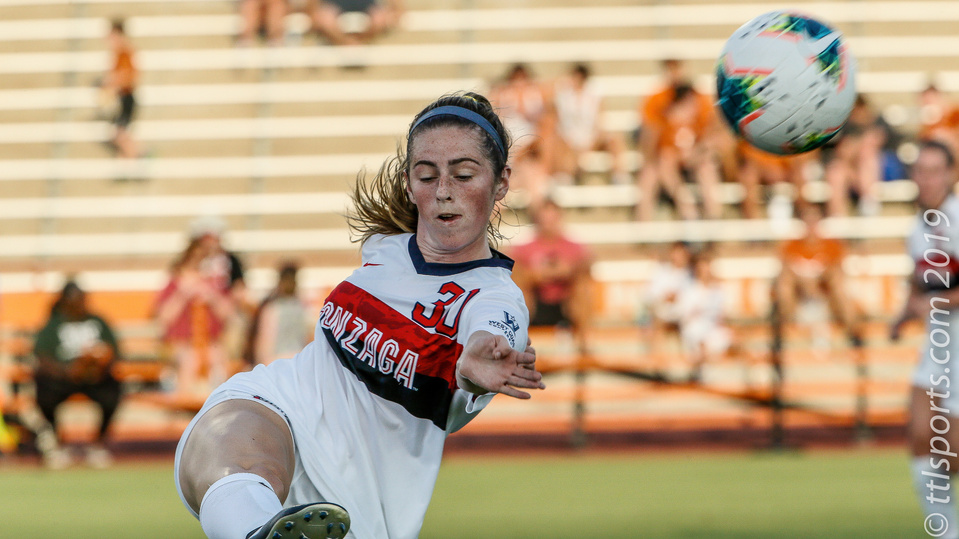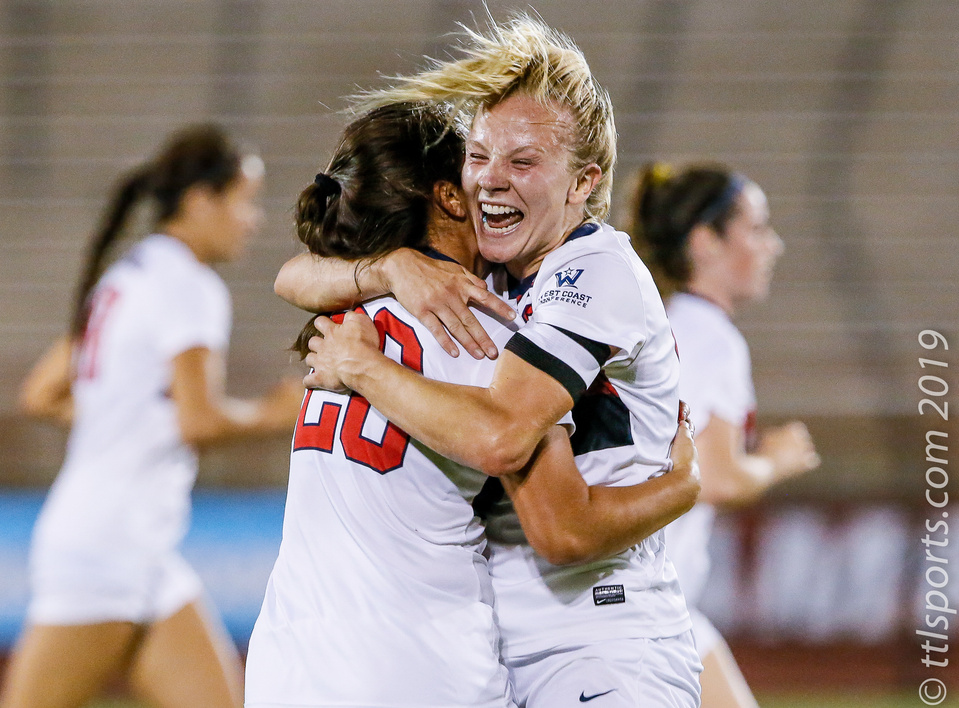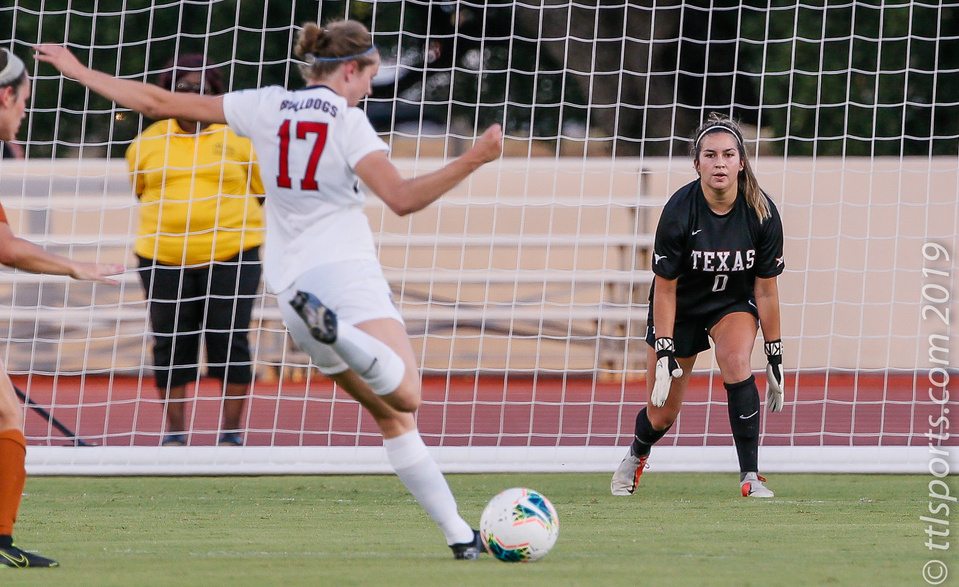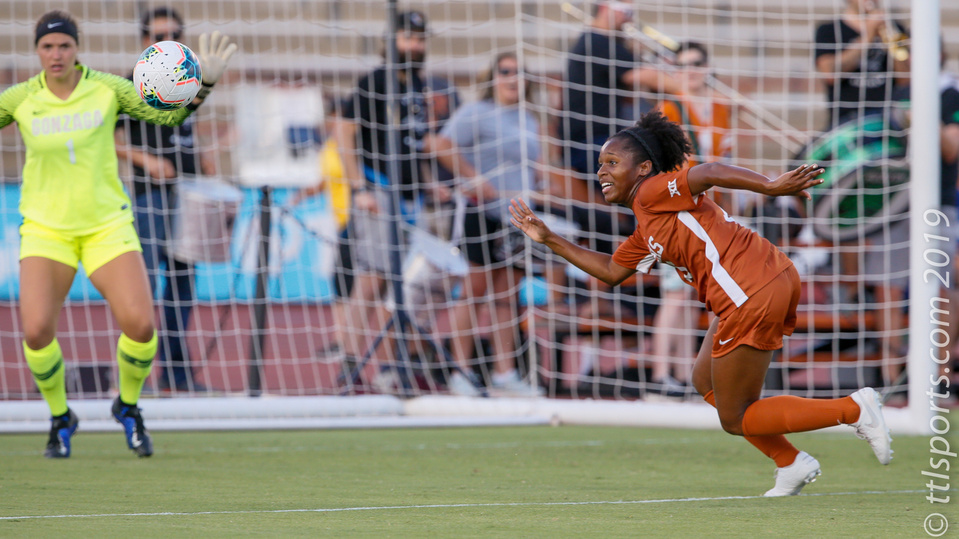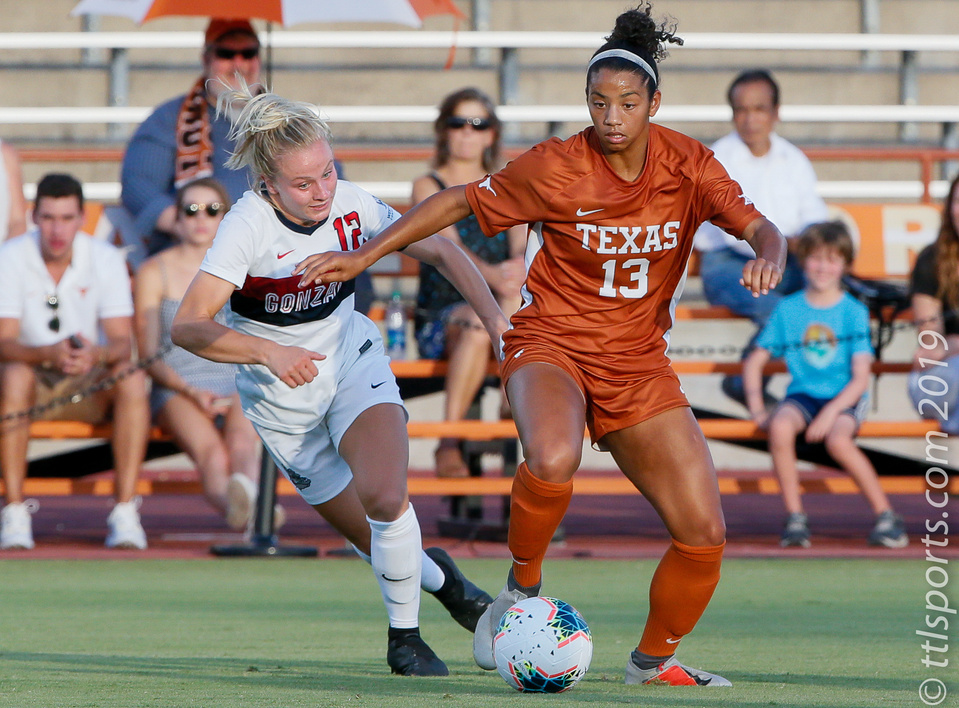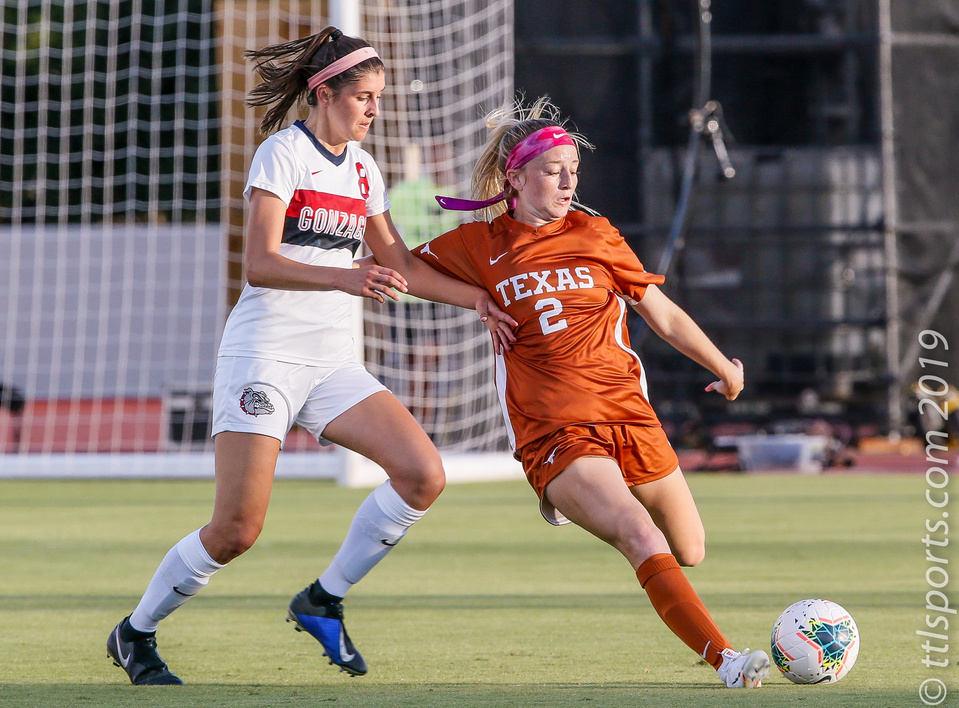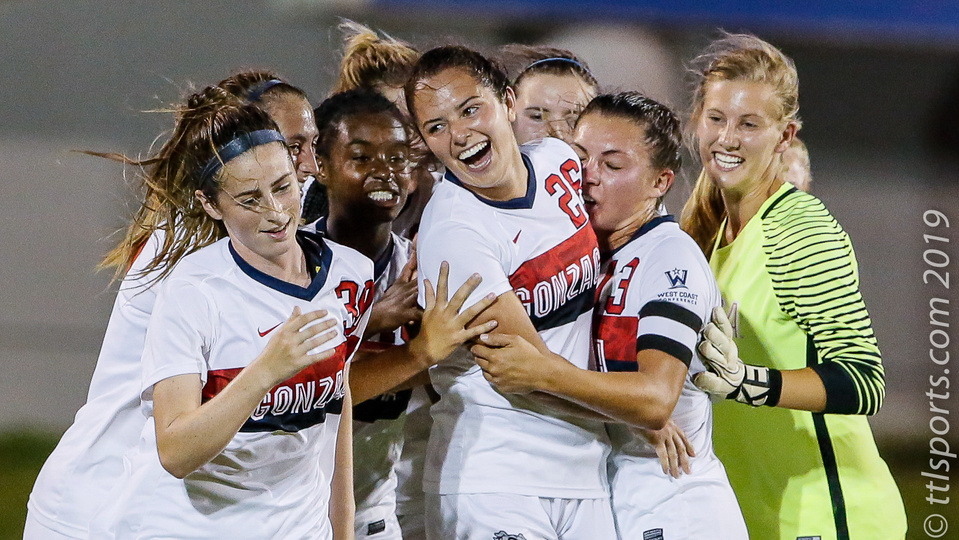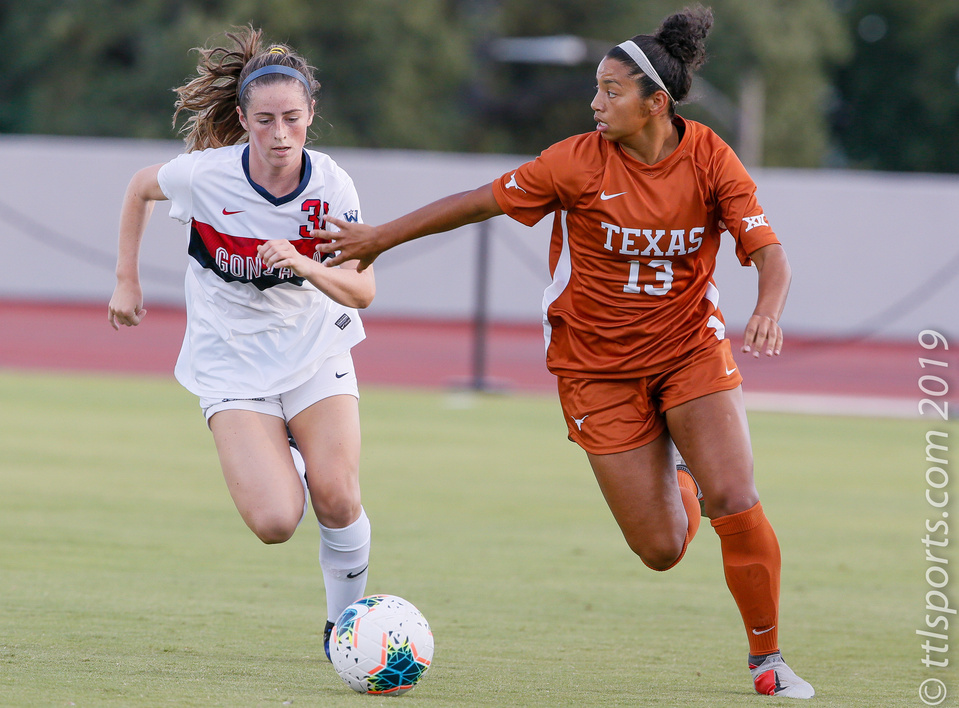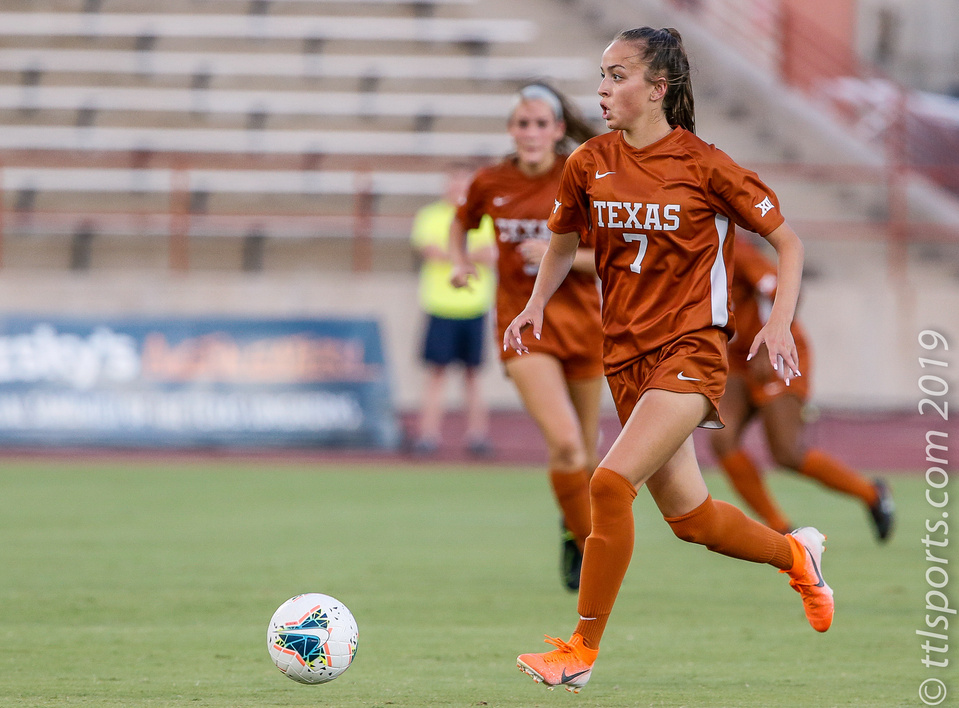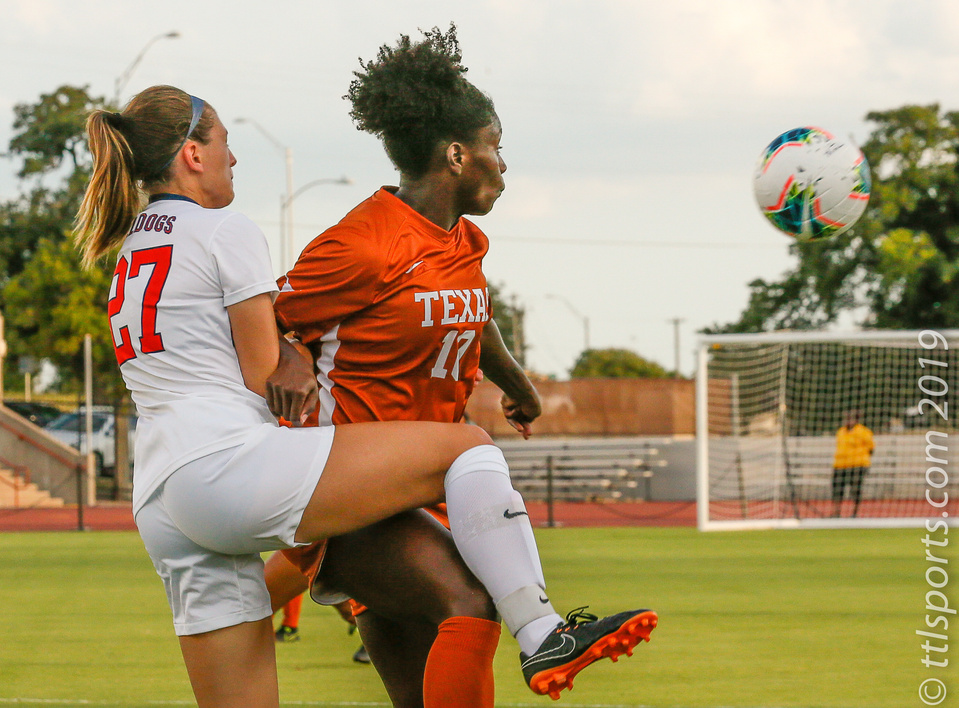 The University of Texas Longhorns (1-0) defeated the Gonzaga University Bulldogs (0-1) 4-3 in a surprising tough contest that revealed great composure for both teams. This was the first ever meeting of the two programs.
The Longhorns entered the match ranked 19thin the United Soccer Coaches poll released August 6 and 13thin the preseason Top Drawer Soccer poll. Gonzaga is 6-69-4 against ranked opponents with the loss.
The Bulldogs confined the Longhorns to their backfield for most of the first half. Gonzaga's Erin Healy opened the scoring in the 13thminute, putting the ball pass goalkeeper Savannah Madden into the lower right corner of the net.
Gonzaga effectively controlled Texas until the 33rdminute when Sydney Nobles punched the ball past goalkeeper Isabel Jones from the top of the box.
Texas took the lead near the end of the first half when UT's Julia Grosso found the back of the net from 22 yards out. Grosso added her second goal just 5 minutes later in the 44thminute, giving the Longhorns a 3 – 1 lead at the half.
Gonzaga replace Isabel Jones in the net with Lyza Bosselmann for the second half. The change in goalkeepers, and what must had been a motivating pep talk by head coach Chris Watkins, reinvigorated the Bulldogs.
The Bulldogs tied the game on two spectacular goals. The first on a header by Lauren Elwer off a corner kick and the second on a free kick by Gabriela Maas that bent around the Texas goalkeeper.
Both teams brought fresh legs on to the pitch with heavy substitution. The changes created an opportunity for Cyera Hintzen with the game-winning goal in the 81stminute.