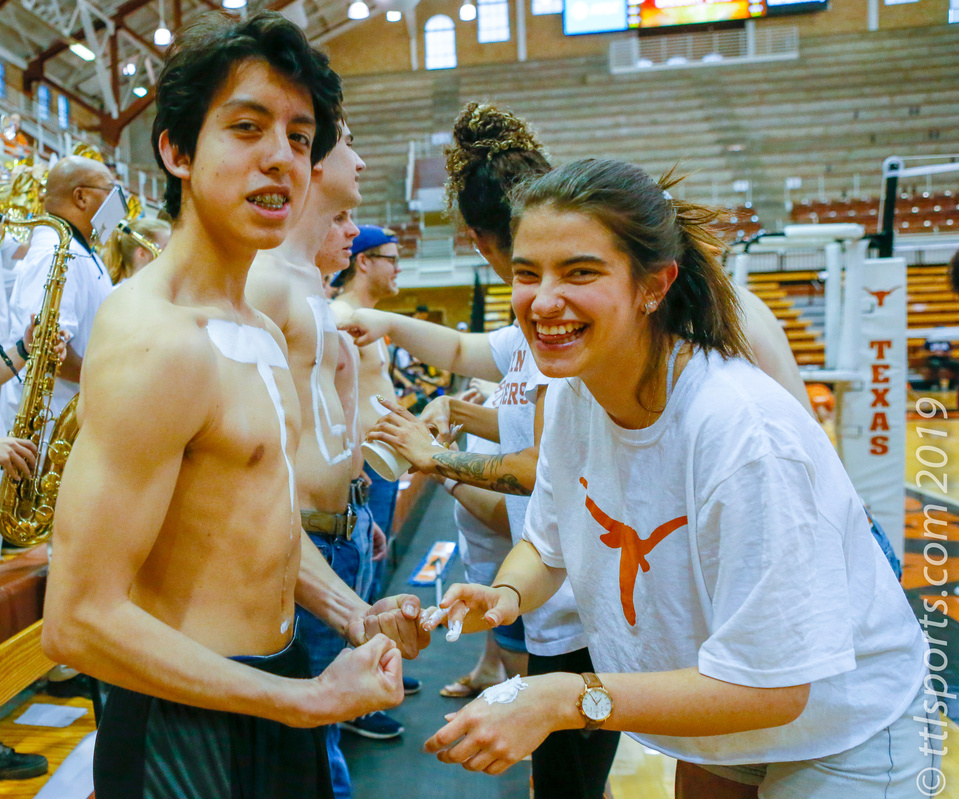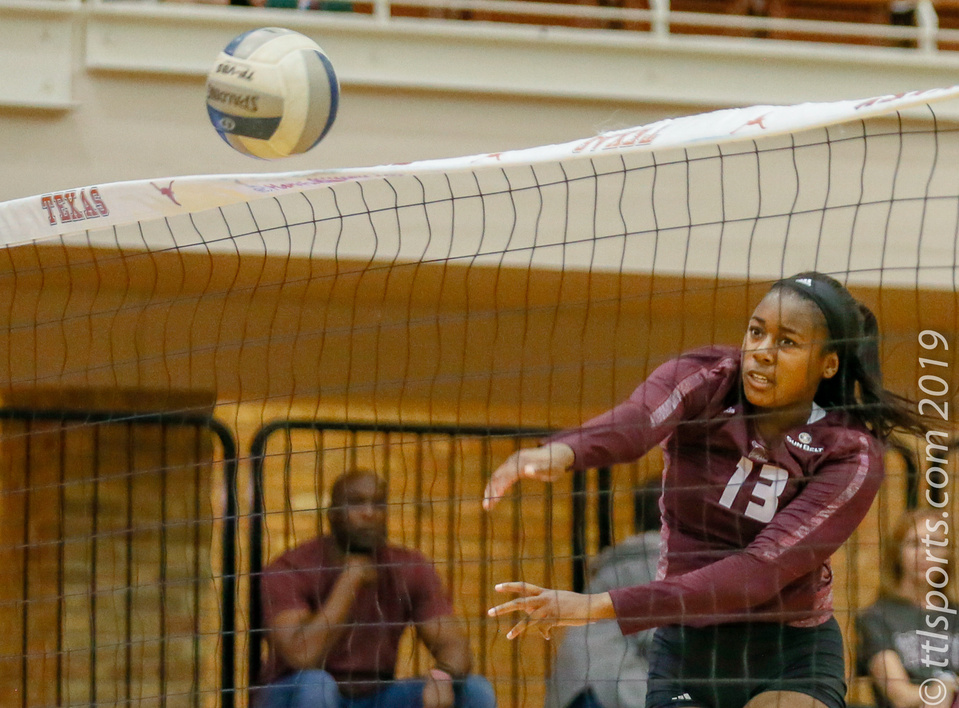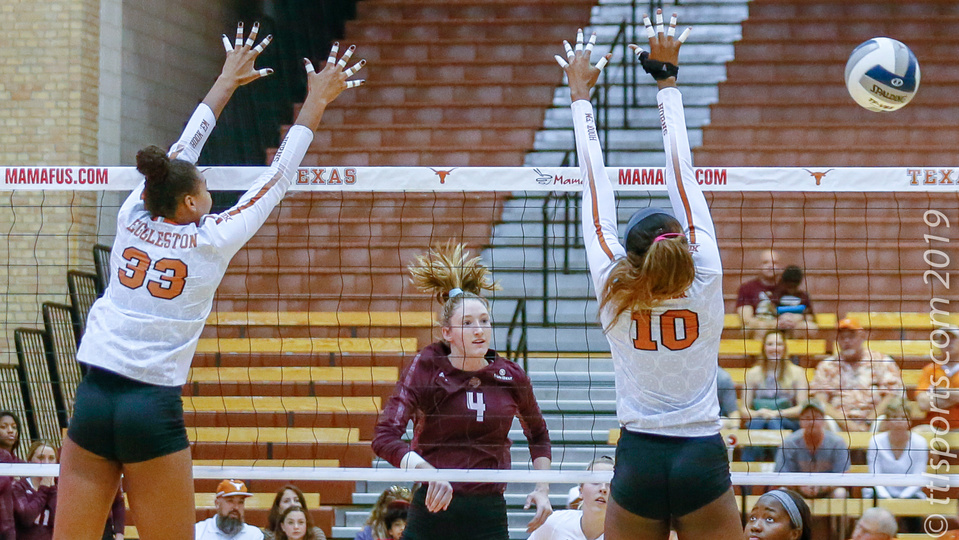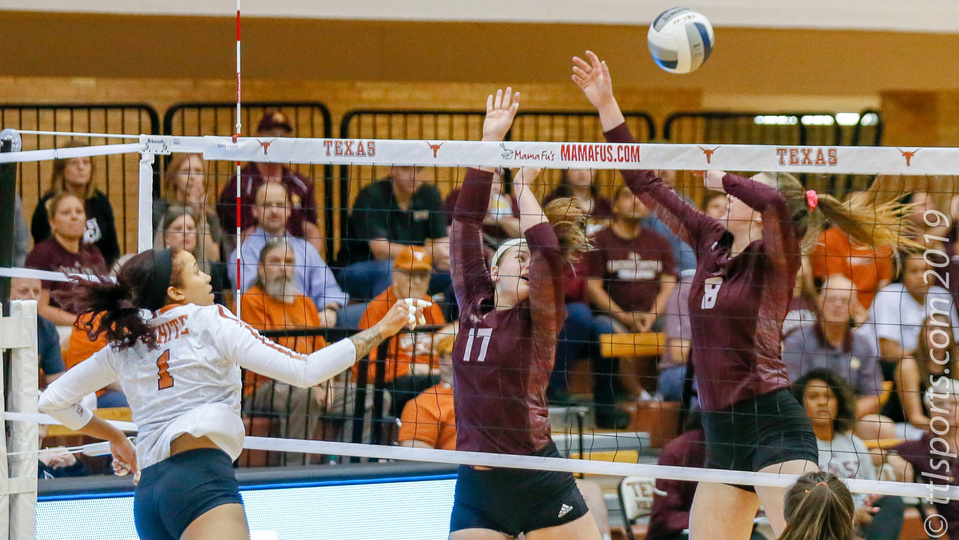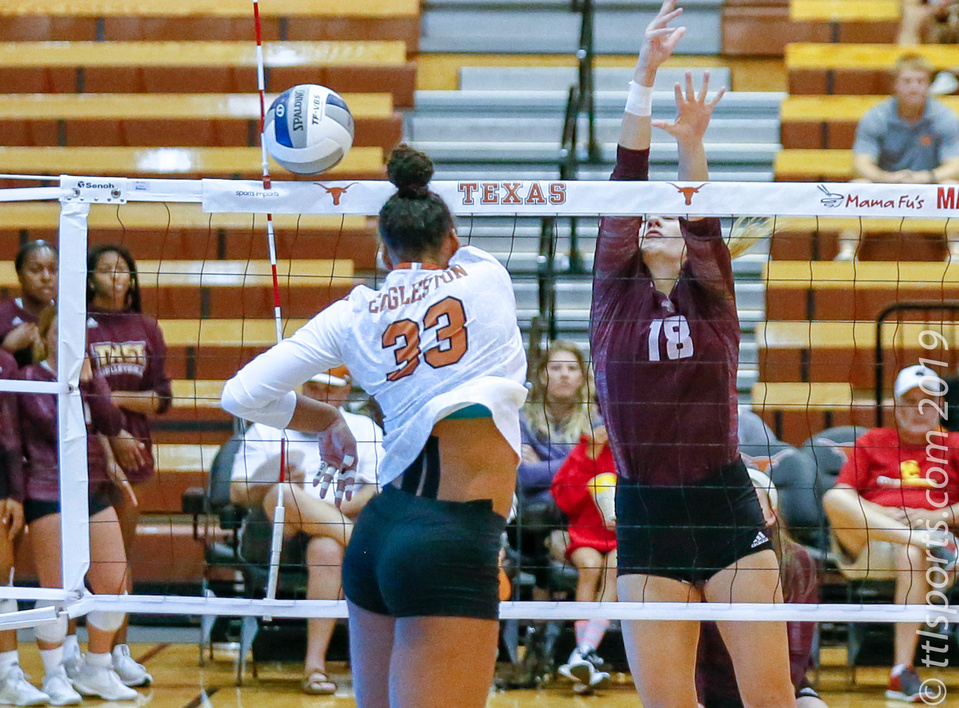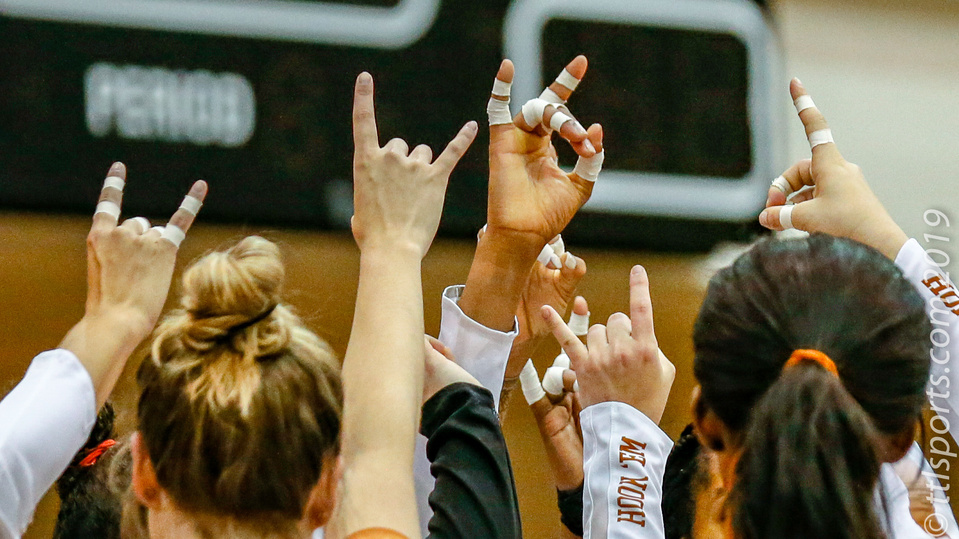 The University of Texas Longhorns and Texas State University Bobcats volleyball teams met for the third time in a year at Gregory Gym on the UT Campus. The last meeting was in the NCAA Regional Playoffs in November 2018.
This match-up had less on the line as both teams were evaluating new players for the Fall 2019 season. The Texas team was physically bigger, but Texas State head coach Karen Chisum has consistently developed high quality teams.
Texas dominated, as in the two prior matches, winning in 25-21, 25-20 and 25-12. The Bobcats played very competitively in the first two sets, twice causing Texas head coach Jerritt Elliott to call time-outs to regroup his team. But the Texas State came out empty in the third set, allowing the Longhorns to cruise to an easy victory.
Texas outplayed their opponents in several key categories including kills (41 to 23), assists (37 to 23) and service aces (8 to 4). The Bobcats led with 31 digs, responding to the Longhorns attack at the net.
#1 Senior Micaya White led Texas with 13 points, 10 kills, 21 total attacks and 4 digs. #33 Logan Eggleston led the team with 26 total attacks, 10 kills and 12 points.
And #2 Gabriel Jhenna contributed 19 of the Longhorns 37 assists.
#18 Lauren Teske led Texas State with 10 points, 8 kills and 25 total attacks. #4 Cheyenne Huskey followed with 6.5 points, 4 kills and 14 total attacks. And #17 Emily DeWalt made 20 of the Bobcats' 23 assists.