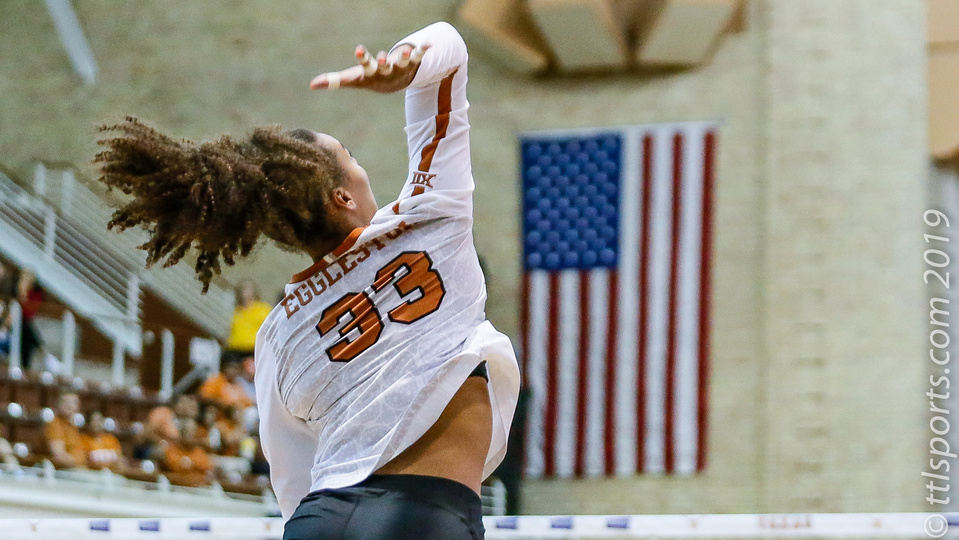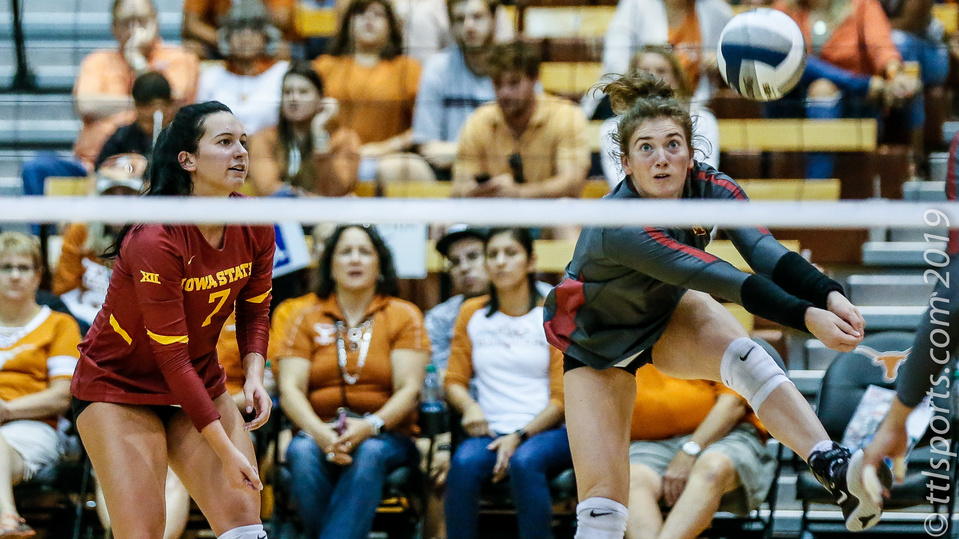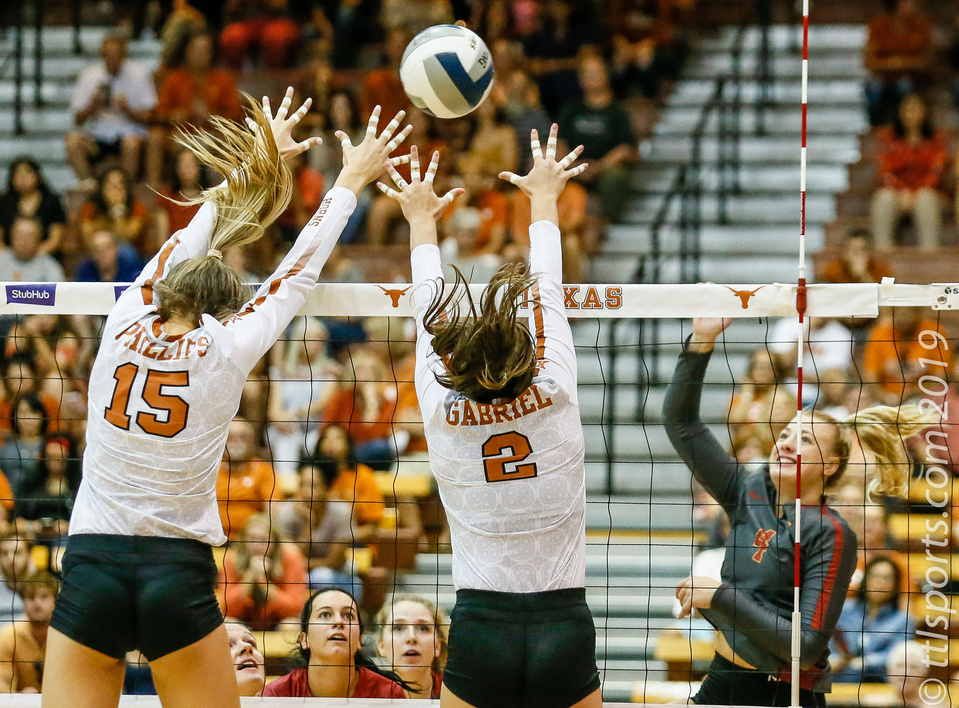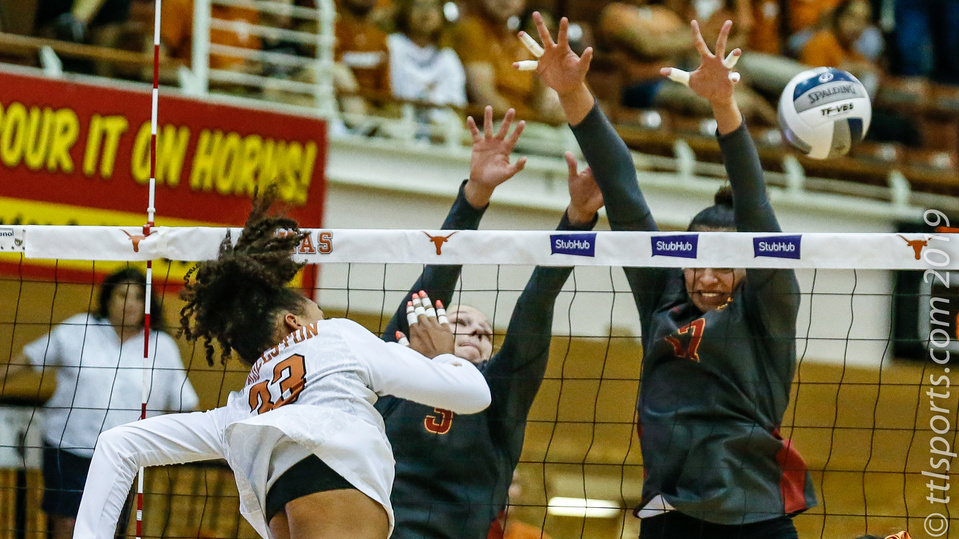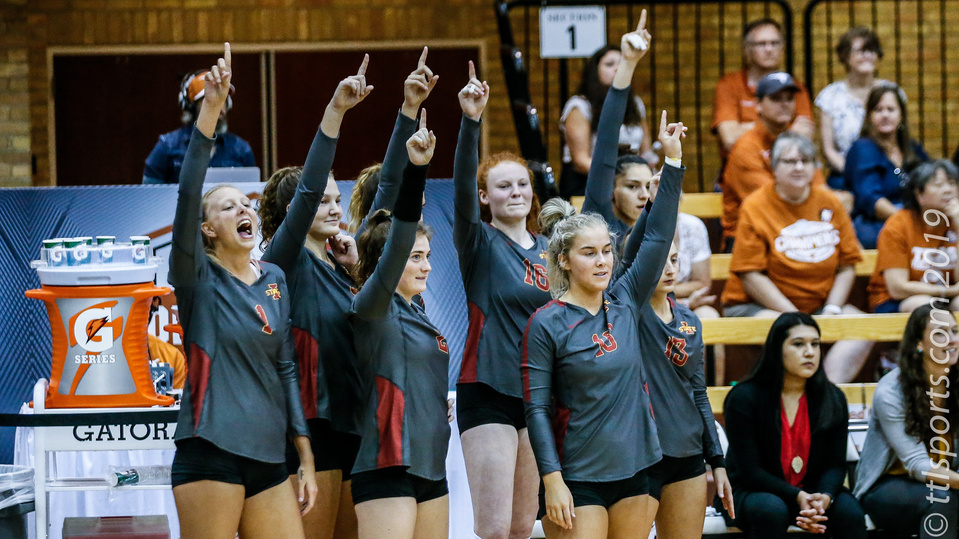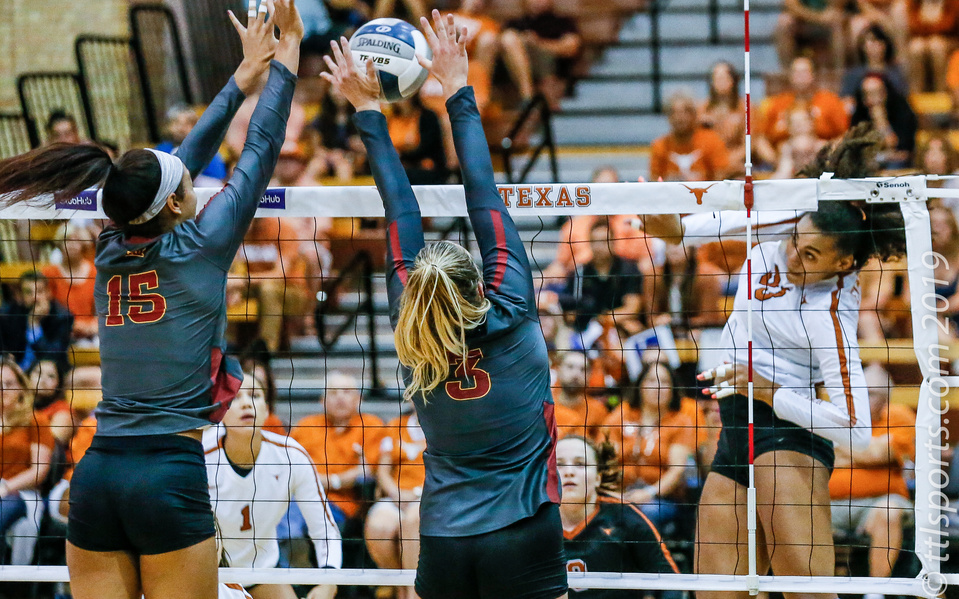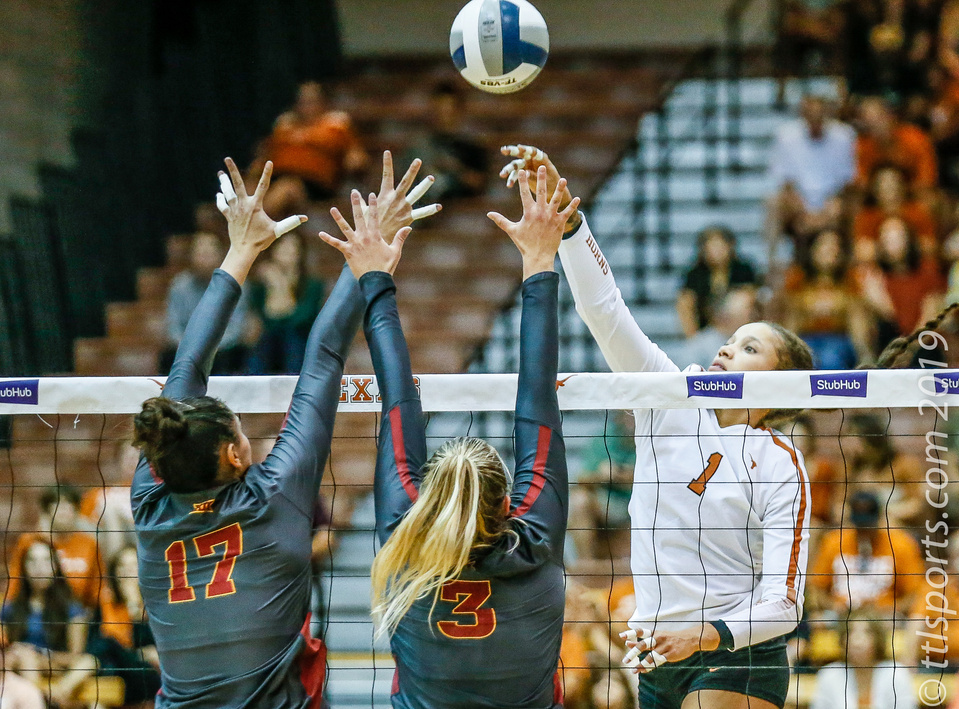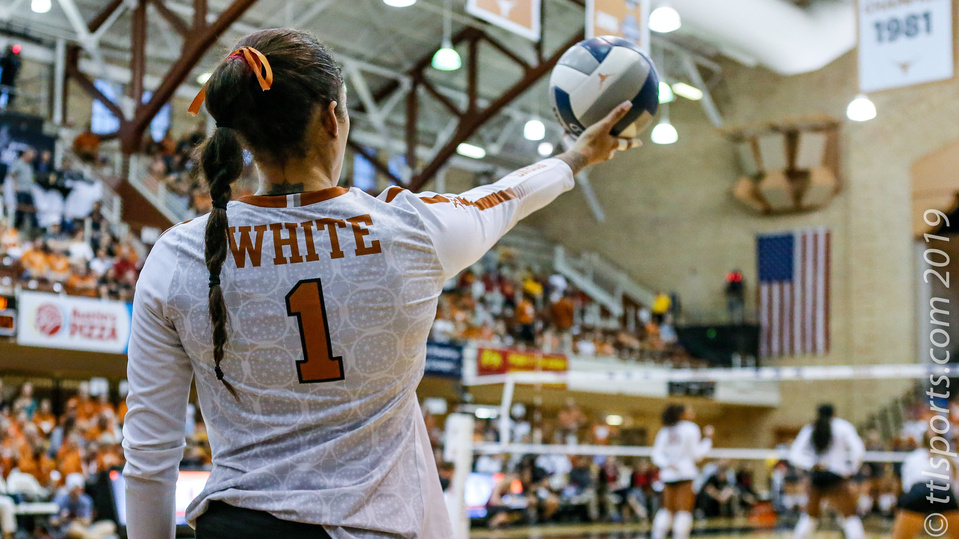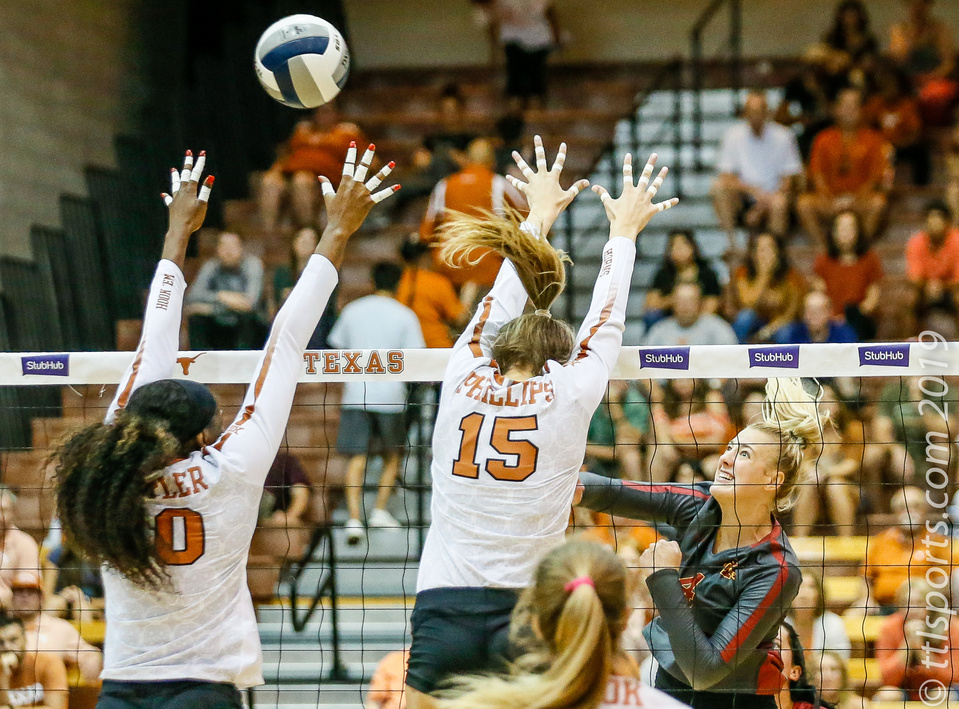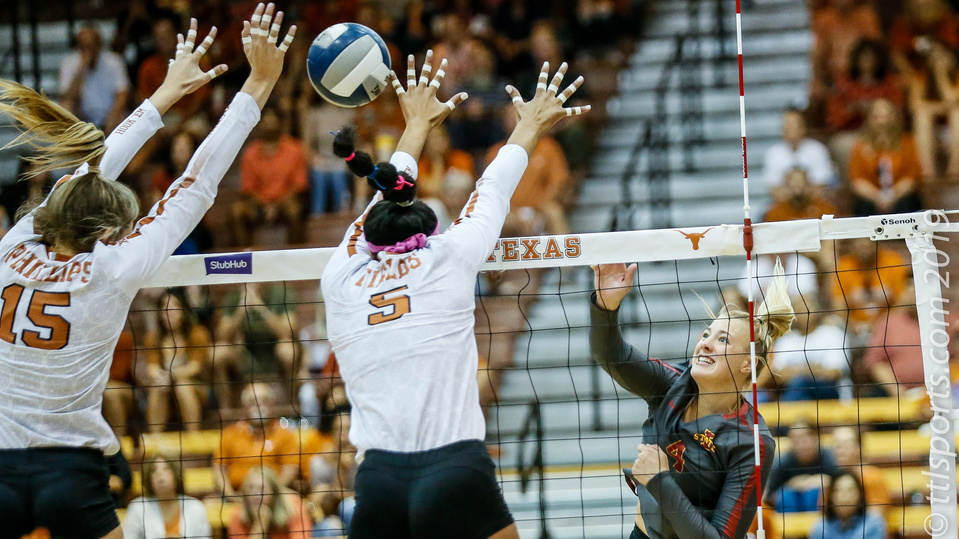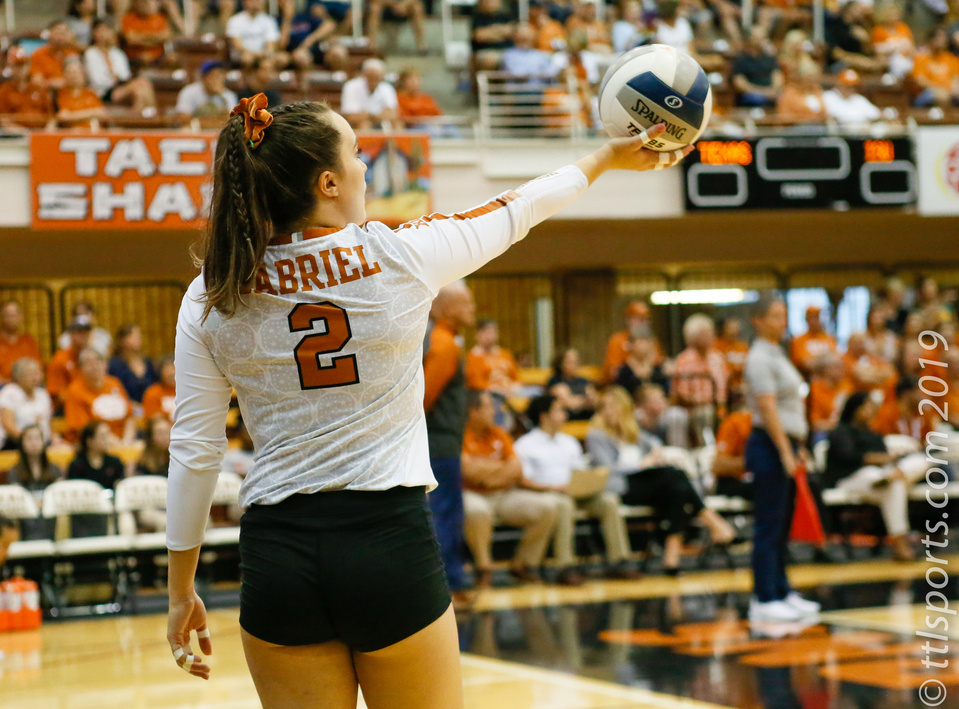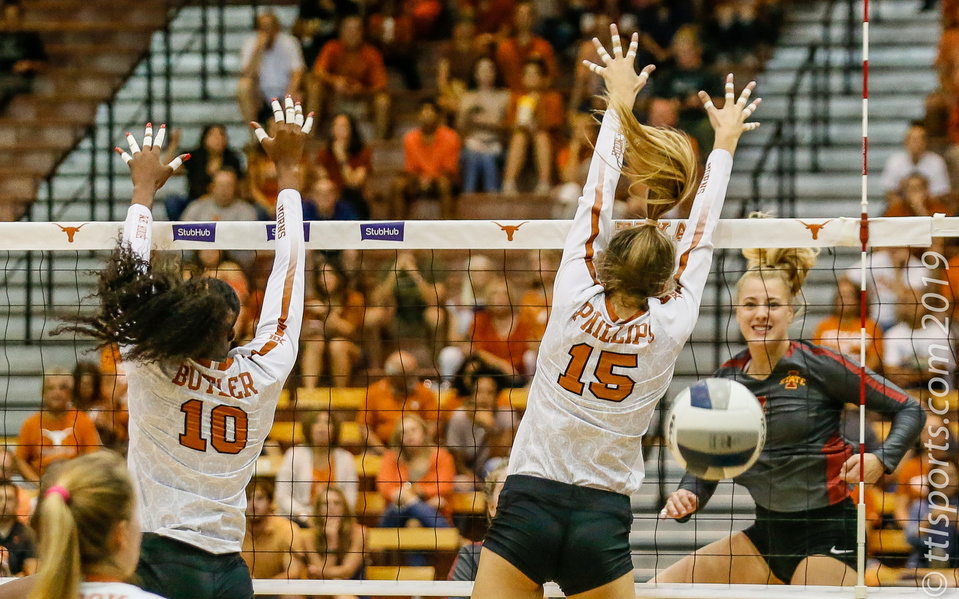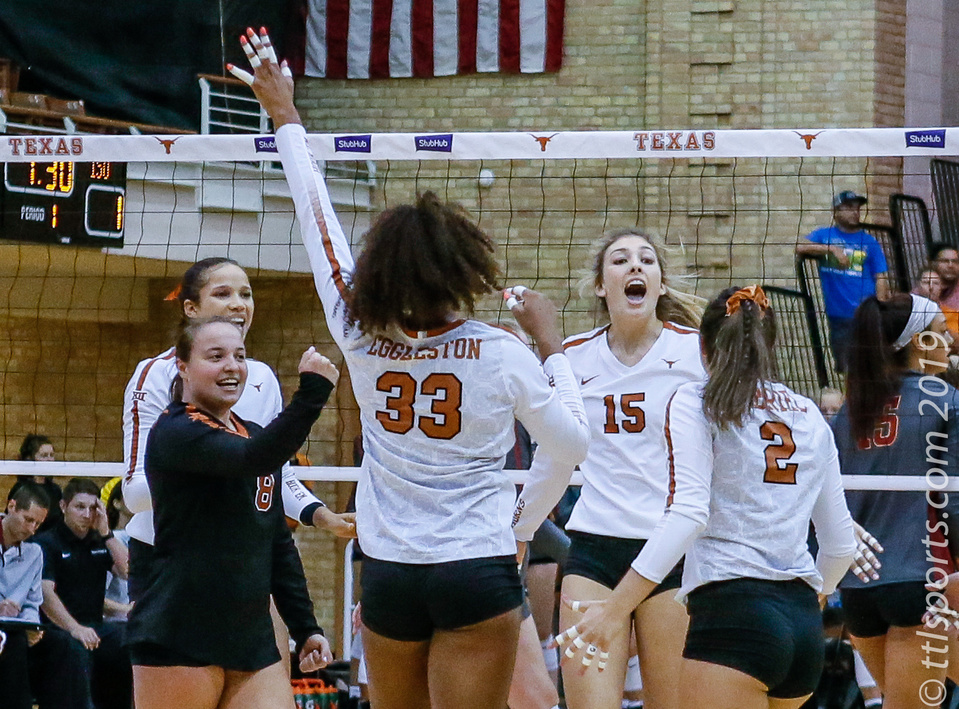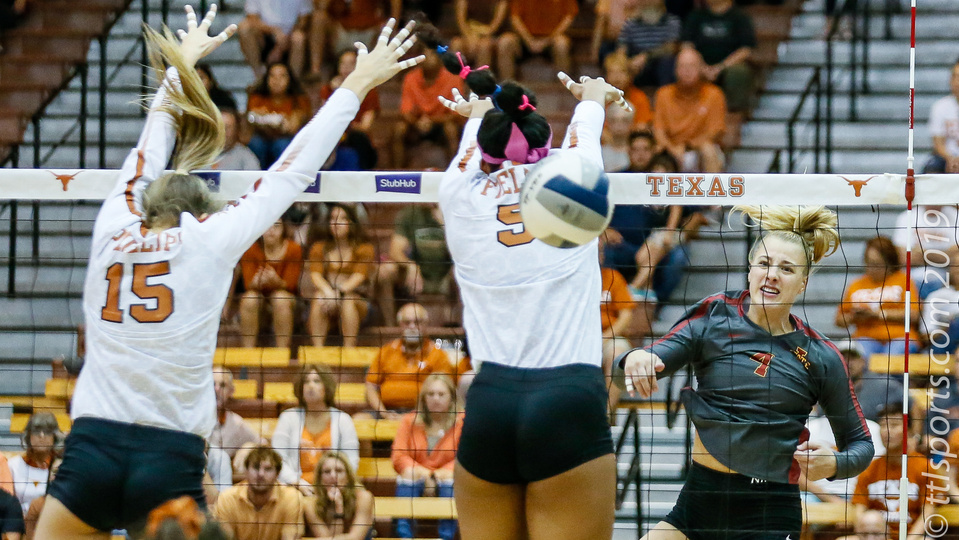 The University of Texas Longhorn Volleyball team (7-2, 1-0) defeated the Iowa State University Cyclones (9-4, 0-1) in the opening match of Big 12 play. The Cyclones tested the Longhorns, taking the second set and leading for much of the third, before Texas reclaimed control and won in 4 set.
The Longhorns took the opening set 25-18, leading by as many as 9 points and creating the expectation of an easy match for Texas. But the Cyclones were stubborn and led for all but 2 rotations in the second set to win 25-18.
Iowa State looked to be in control of the third set and led 18-16 when Texas went on an 8-point run. The Longhorns ultimately took the set 25-19. The fourth set played much like the third, with Texas winning 25-11.
Outside hitter Micaya White recorded her fifth double-double of the season with 19 kills and ten digs. Opposite hitter Skylar Fields had a career-tying effort with 15 kills and added two blocks. Eggleston added ten kills and seven digs, and freshman Molly Phillips went 7-0-10 on the attack, adding three blocks. Libero Jhenna Gabriel led the Longhorn with 44 assists, eight digs, and one ace.