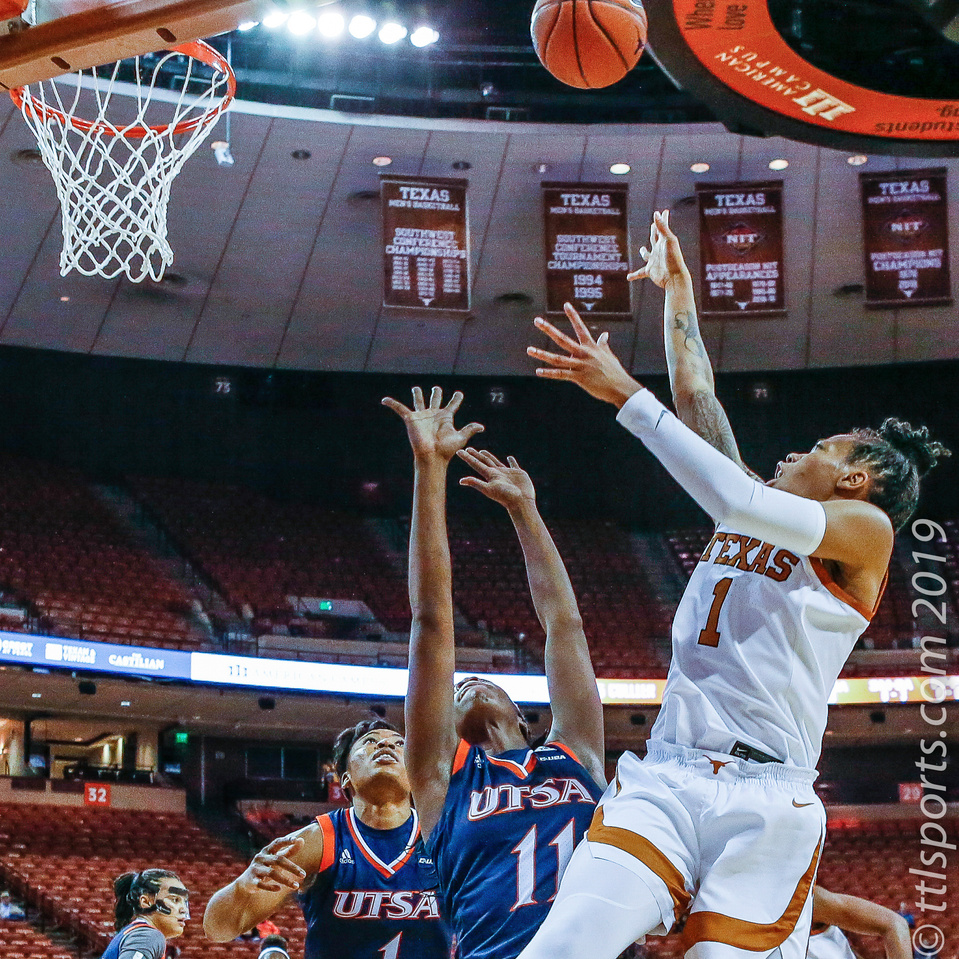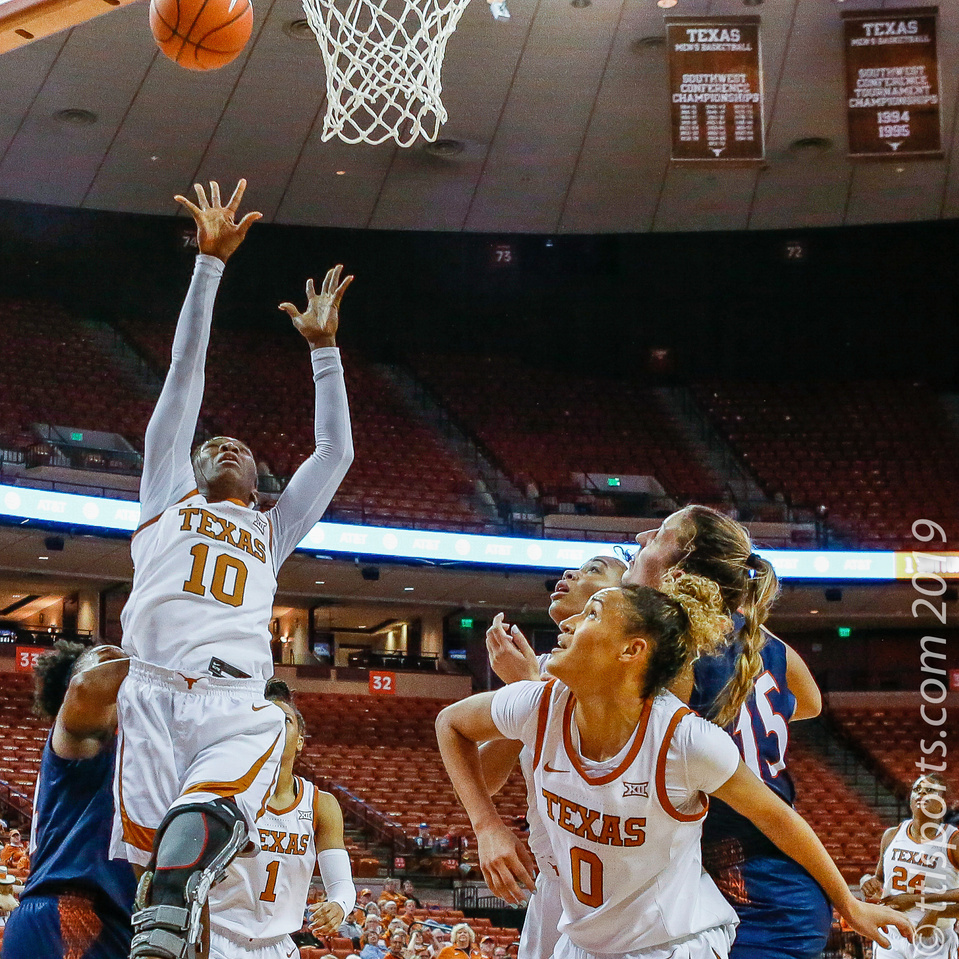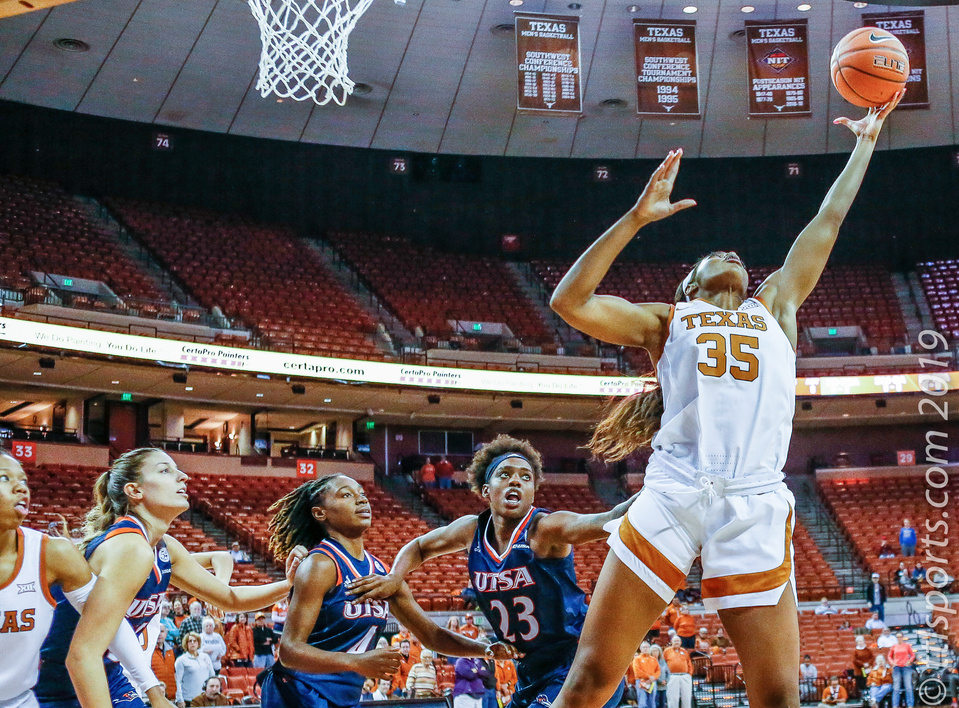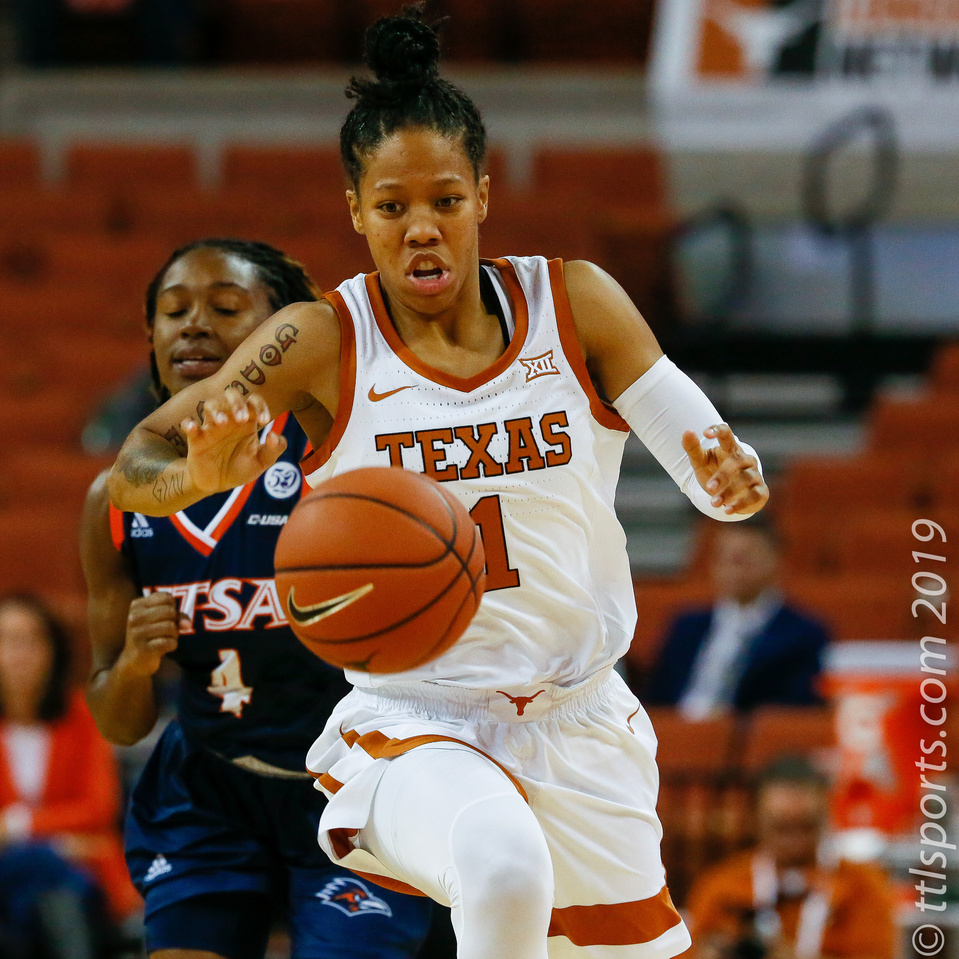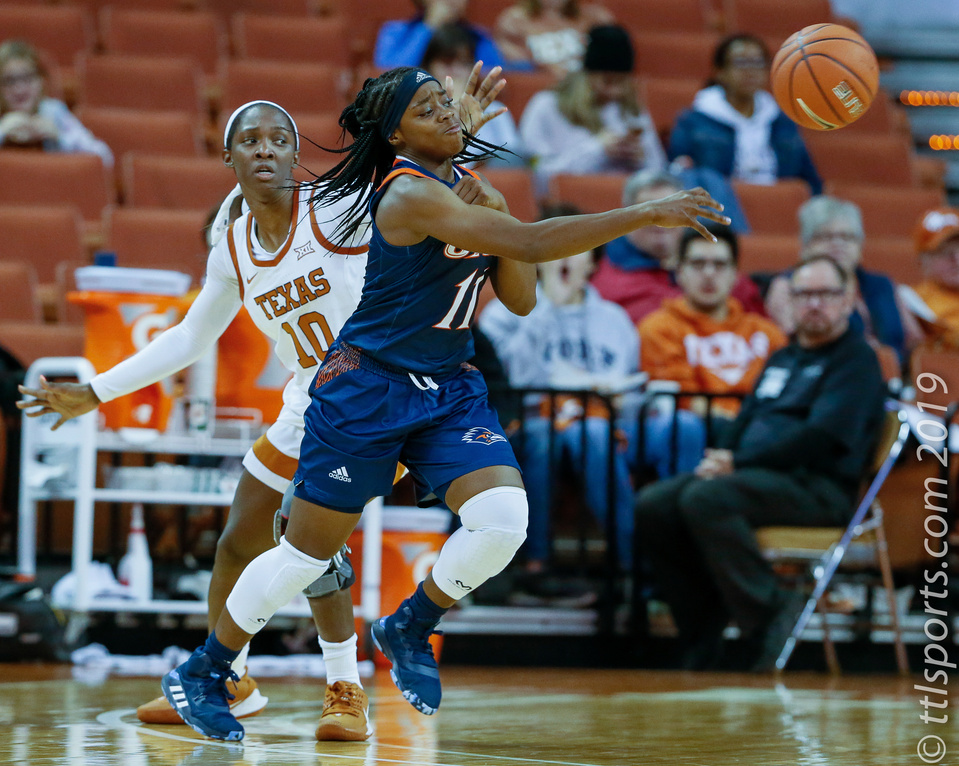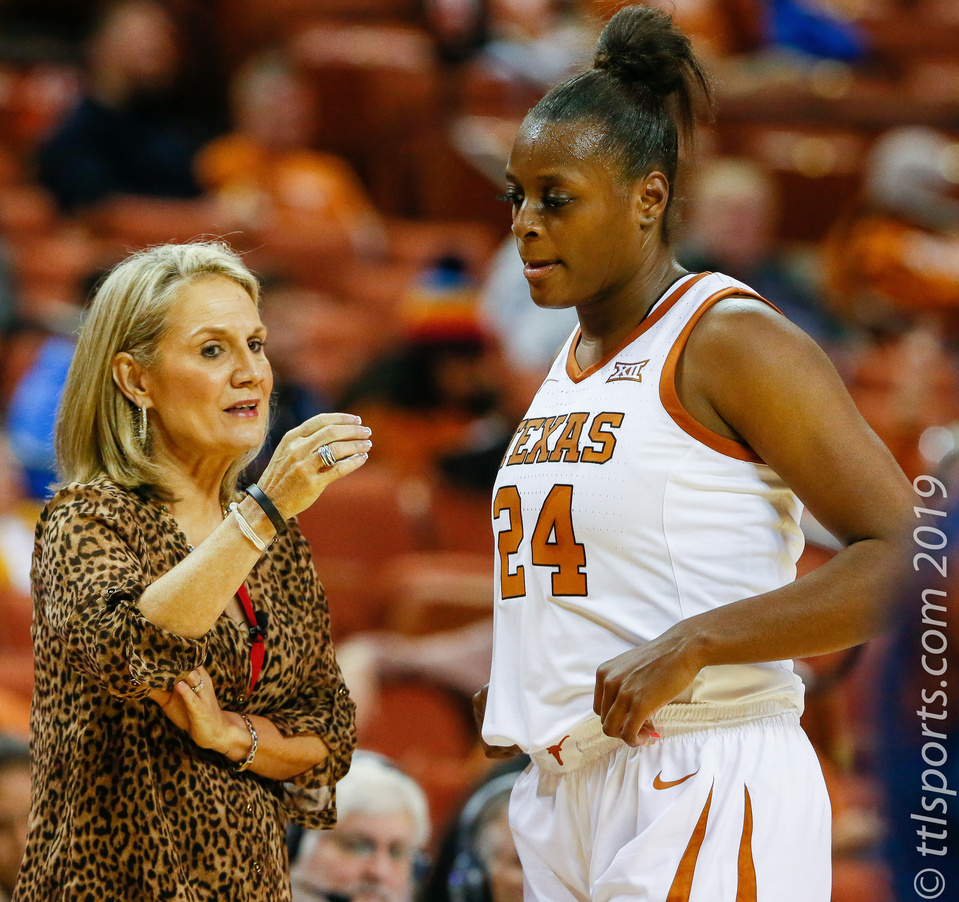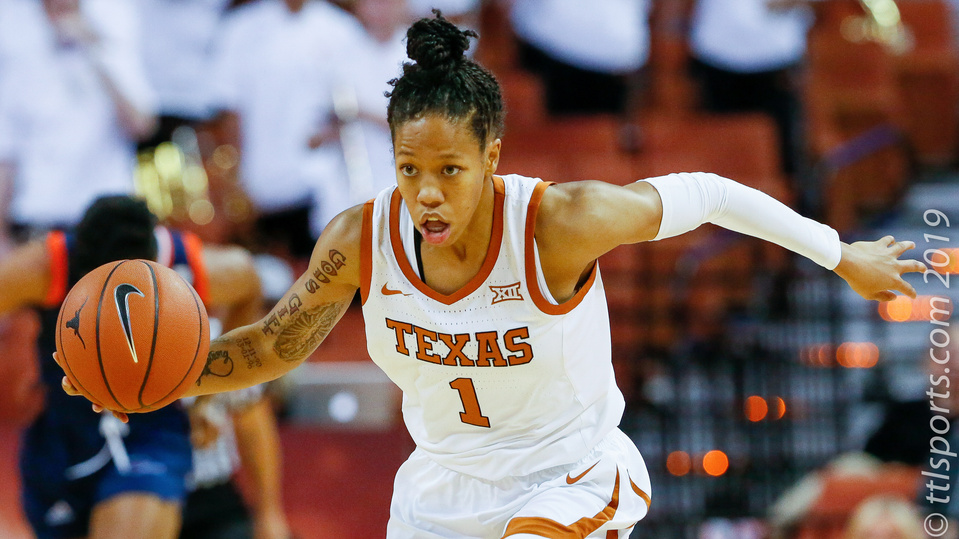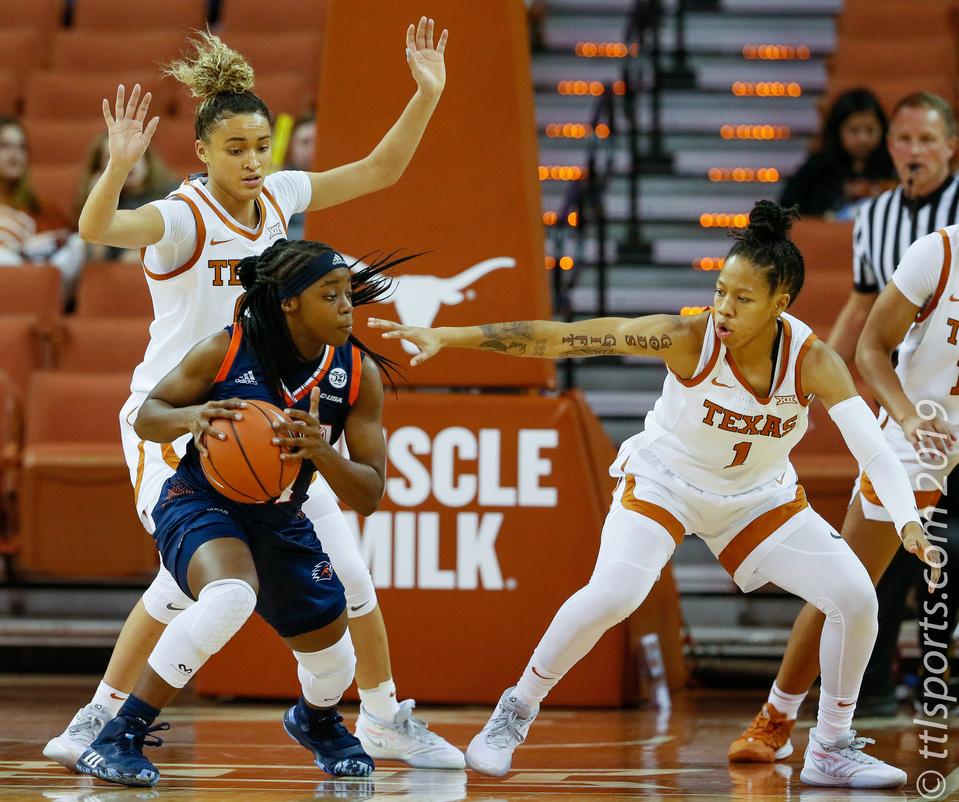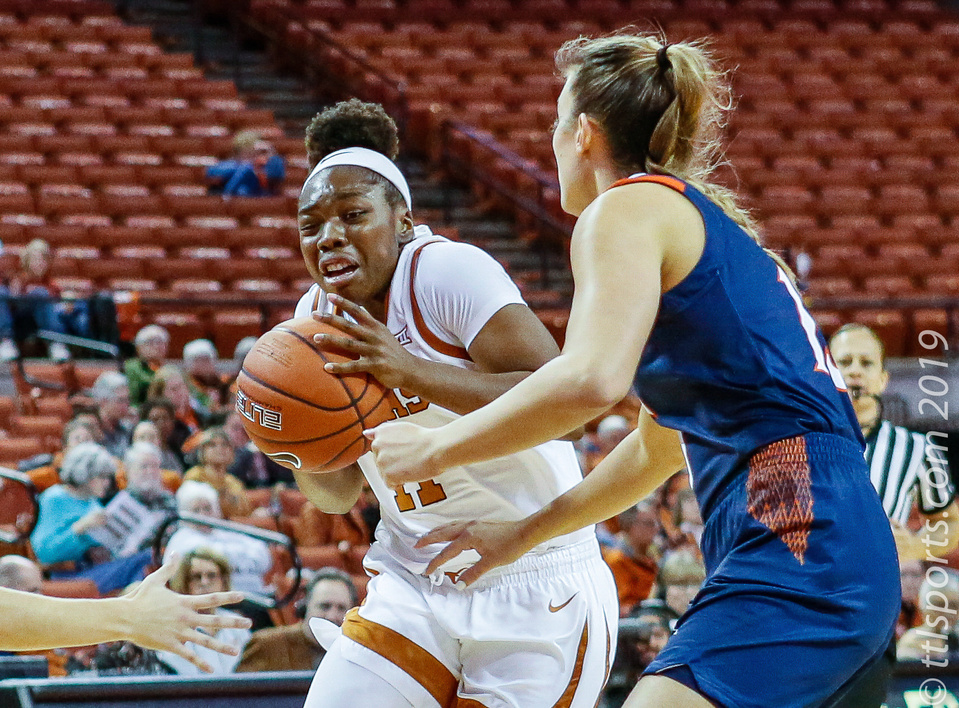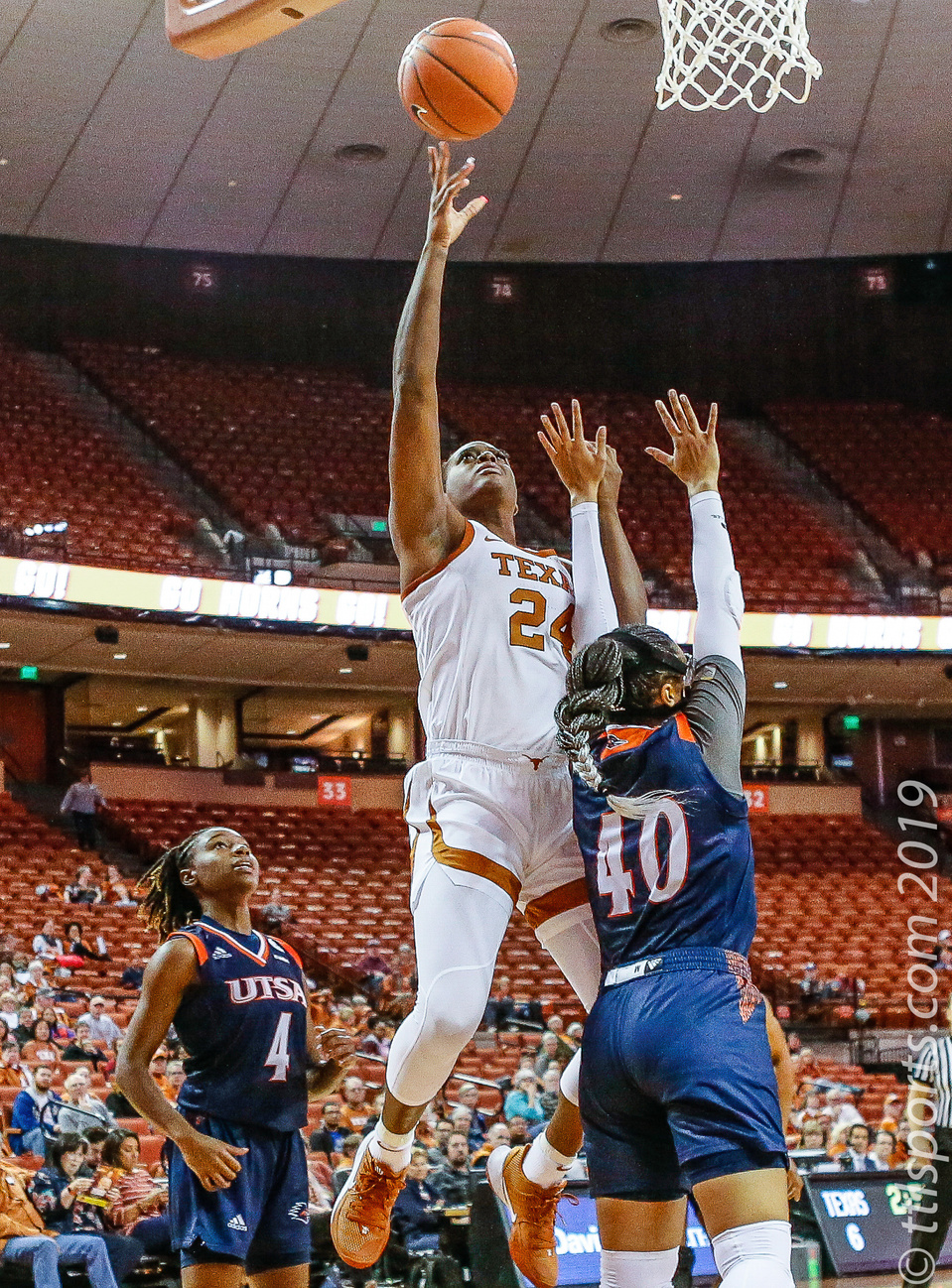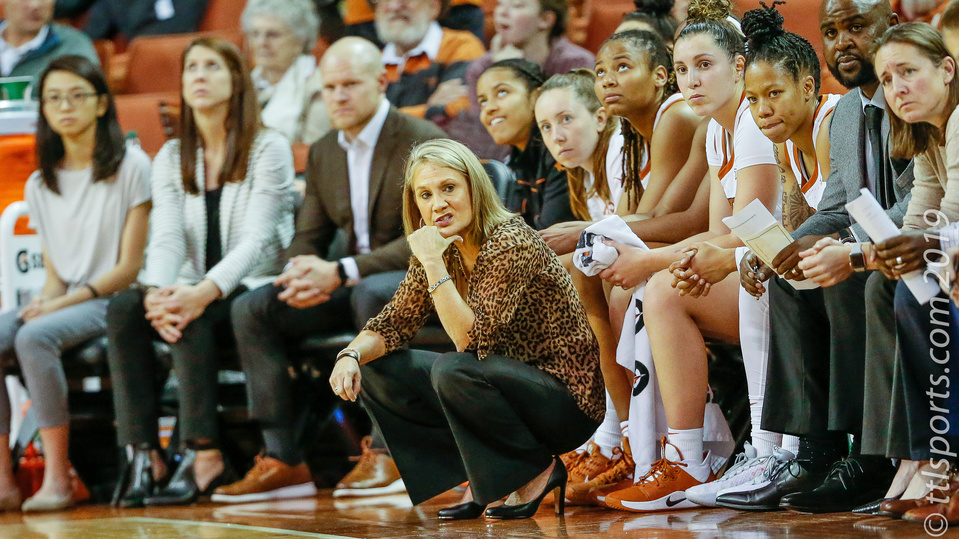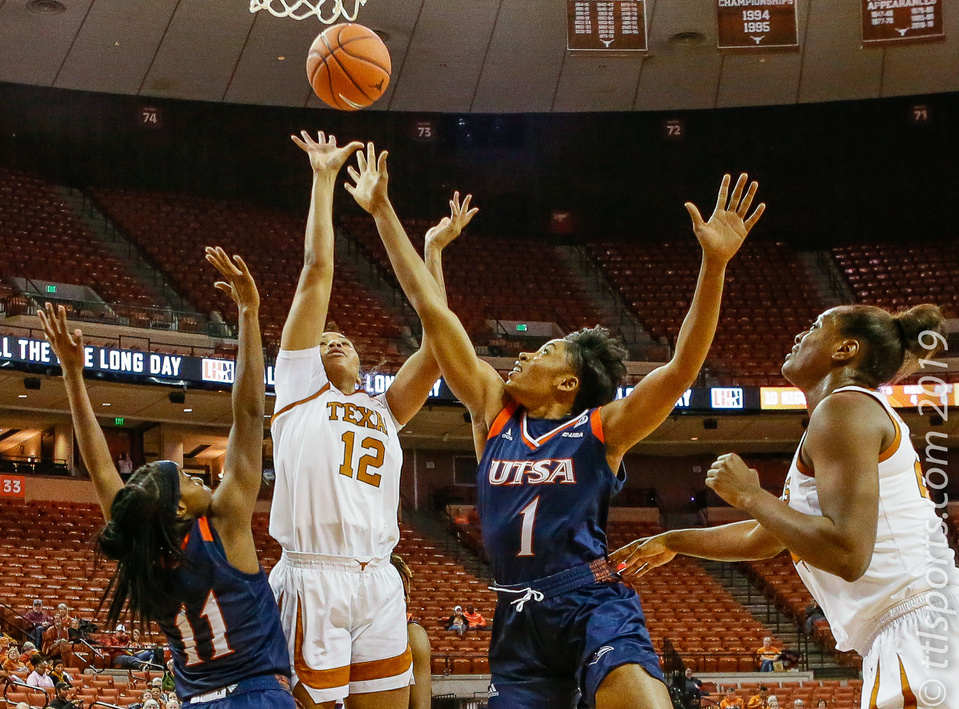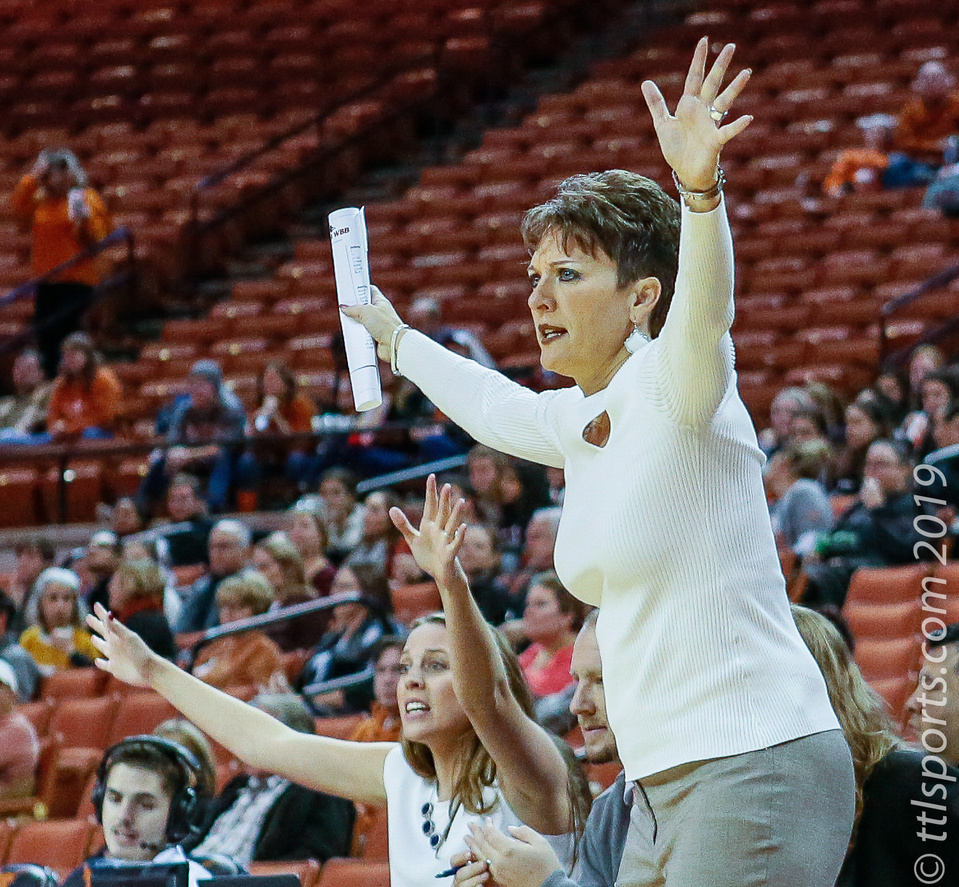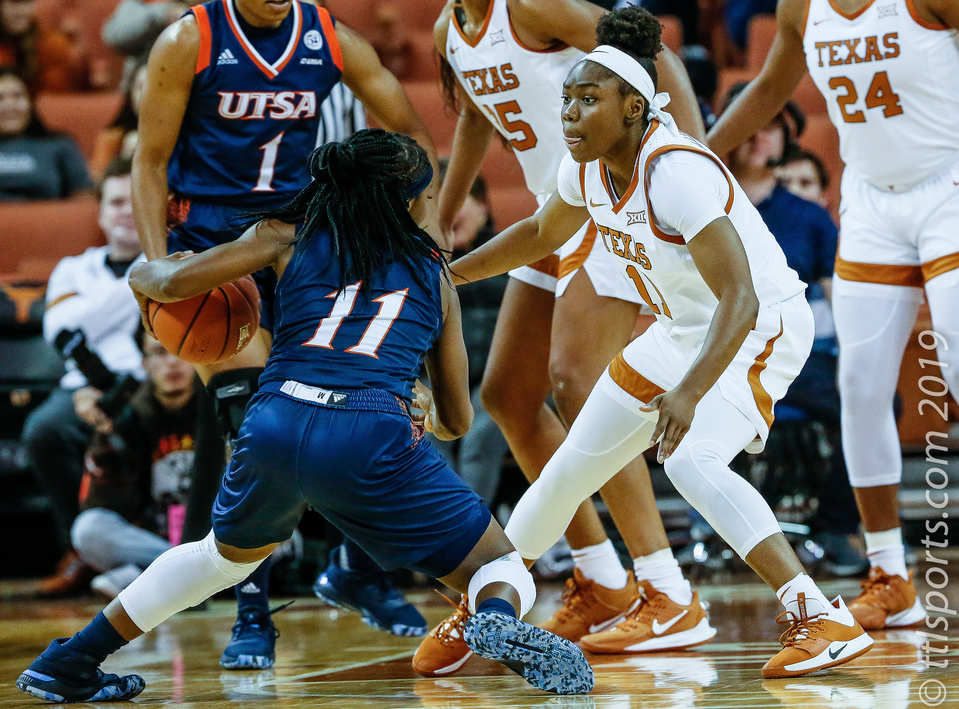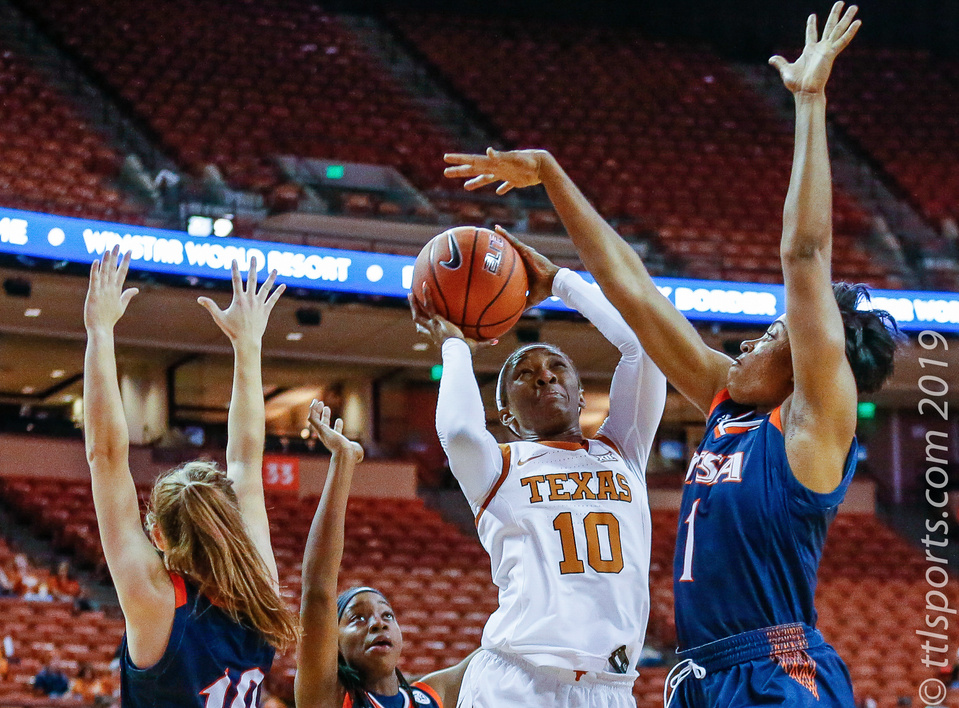 The University of Texas at San Antonio Roadrunners challenged the No. 22 University of Texas Longhorns Women's Basketball team but ultimately fell 84-53.
The Roadrunners went on an 11-2 run for an early nine-point lead midway through the first period. San Antonio appeared to maintain control untilthe final two minutes of first half.
Jump shots by Joyner Holmes, Joanne Allen-Taylor and Lashann Higgs gave the Longhorns a 35-29 lead going into the locker room at halftime.
Texas started the third quarter with a 12-2 streak to break the game open and cruised to victory.
Charli Collier led Texas with 28 points and 12 rebounds. Joyner Holmes came off the bench to add 17 points and 10 rebounds. It was Collier and Holmes second consecutive double-double. Lashann Higgs added 11 points.
Mikayla Woods and Adryana Quezada scored in double digits for the Roadrunners.
San Antonio's bench contributed 25 of the team points.
Texas controlled the inside, out scoring San Antonio 56-20 in the paint and out-rebounding them 60-29.
Texas shot an anemic 17% beyond the arc.
"I definitely think that it took some time to get into any type of offensive flow," commented Texas head coach Karen Aston. "I thought that maybe the end of the first half, probably the last four to five minutes, we really paid attention to detail defensively and that was really kind of where we gained our confidence and got into a better flow."