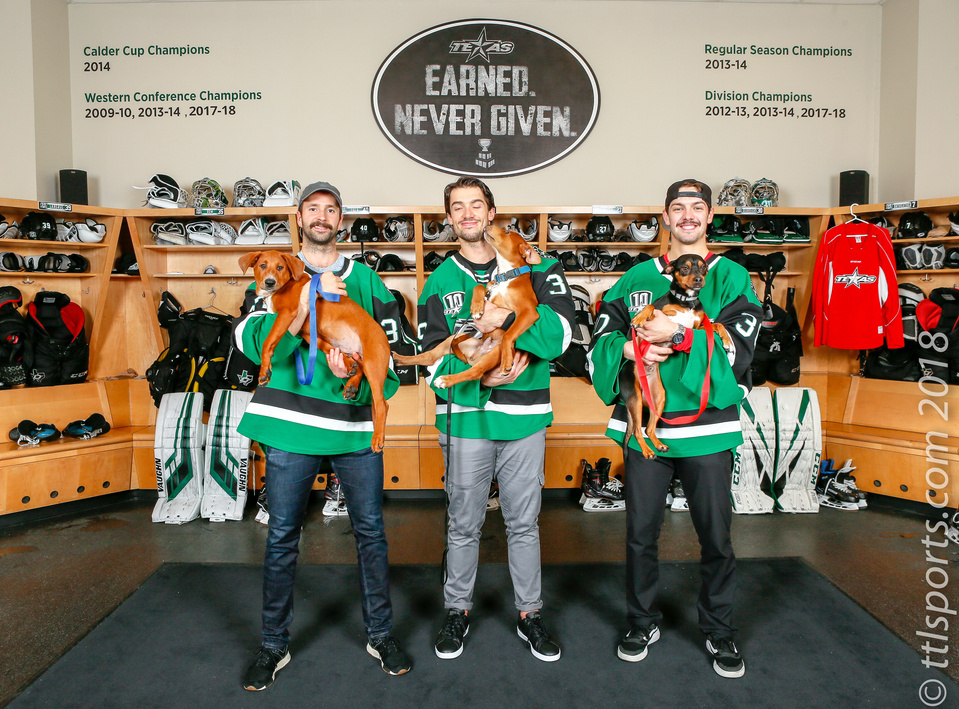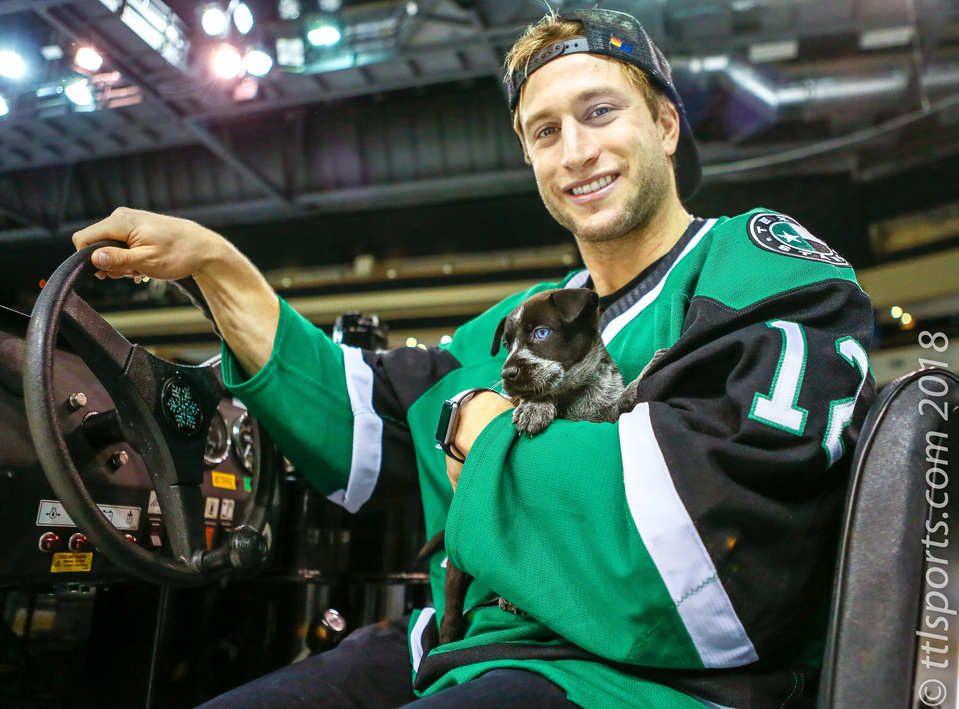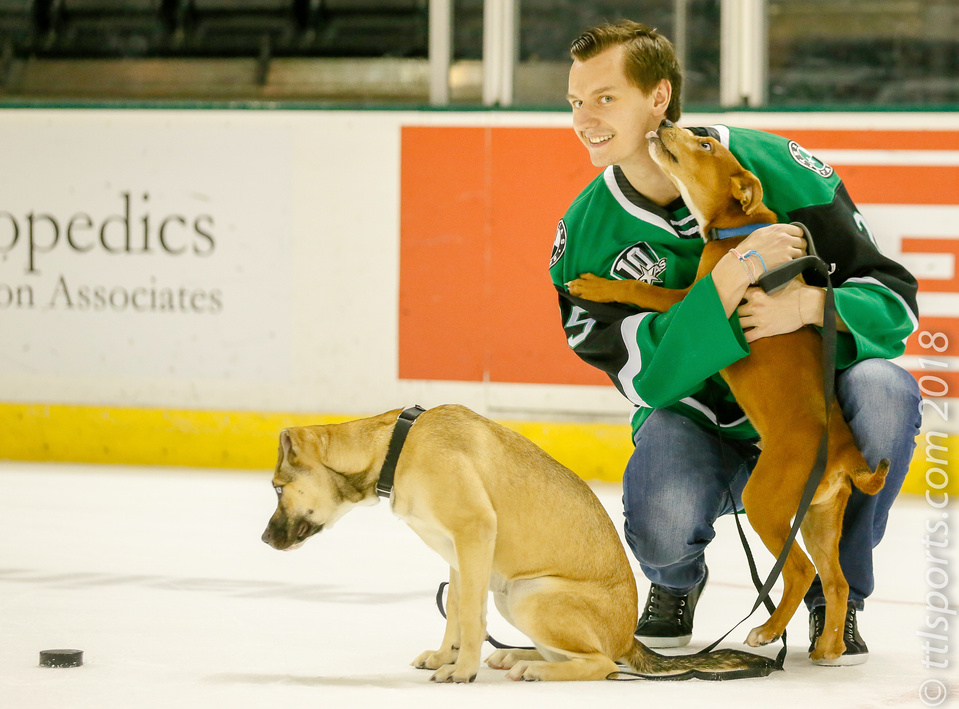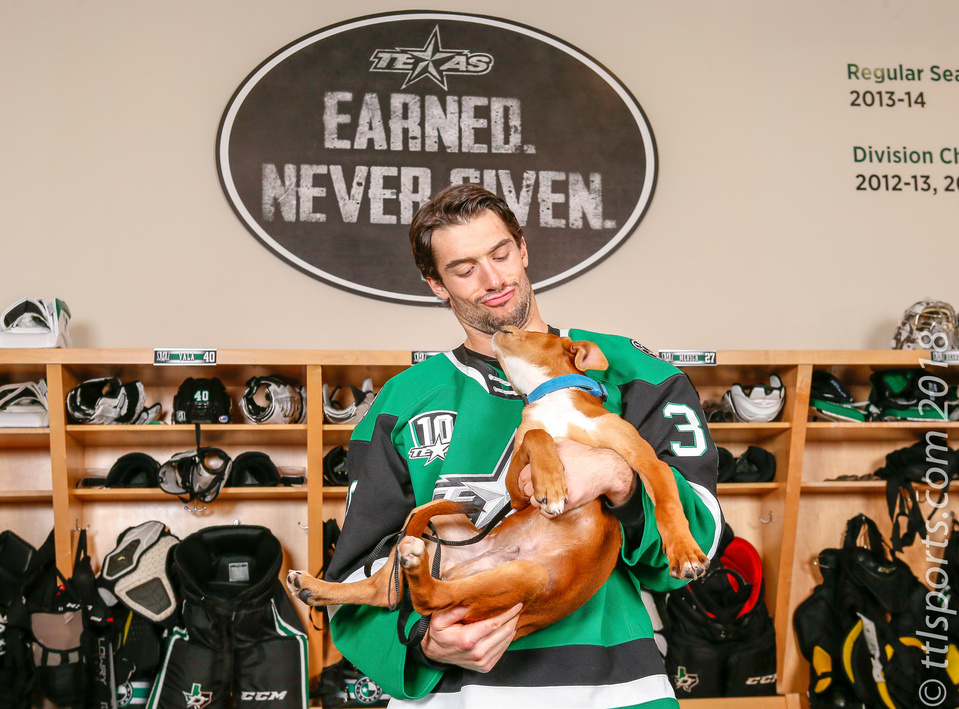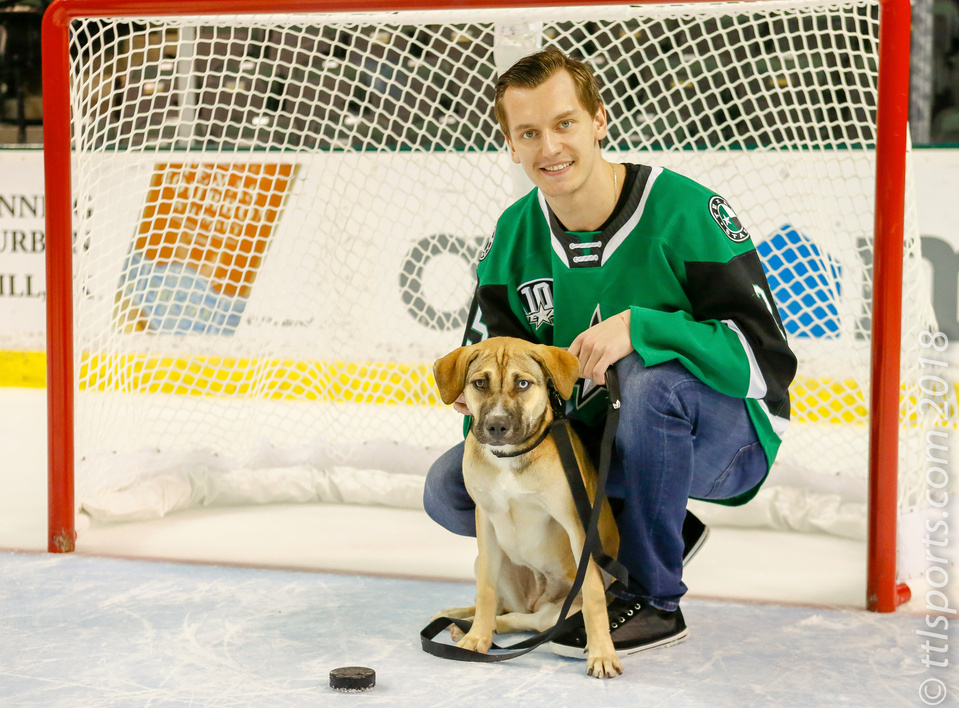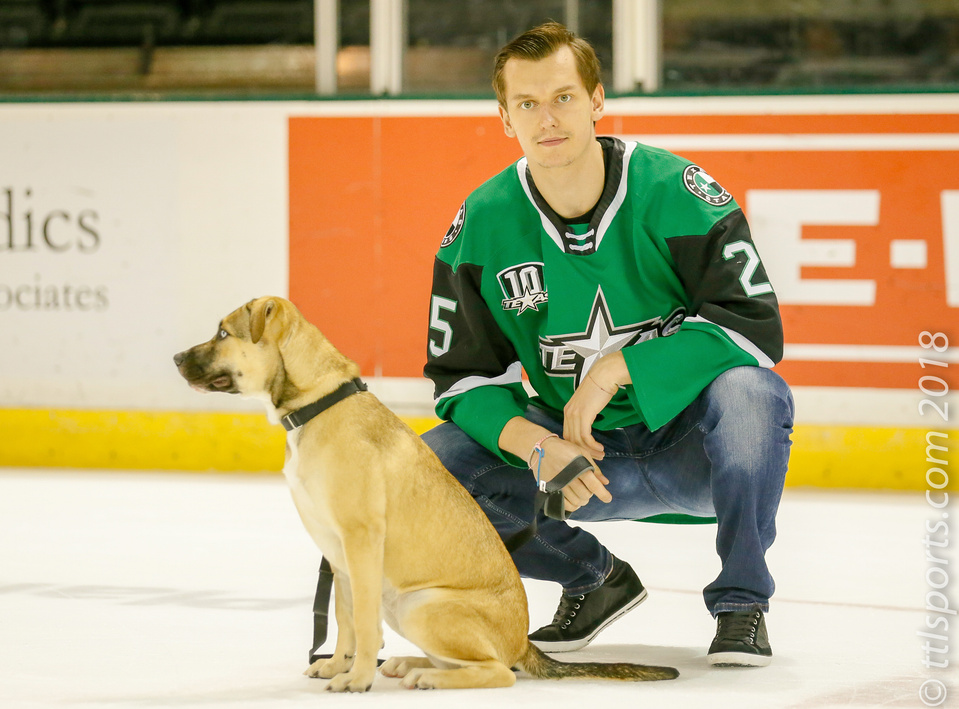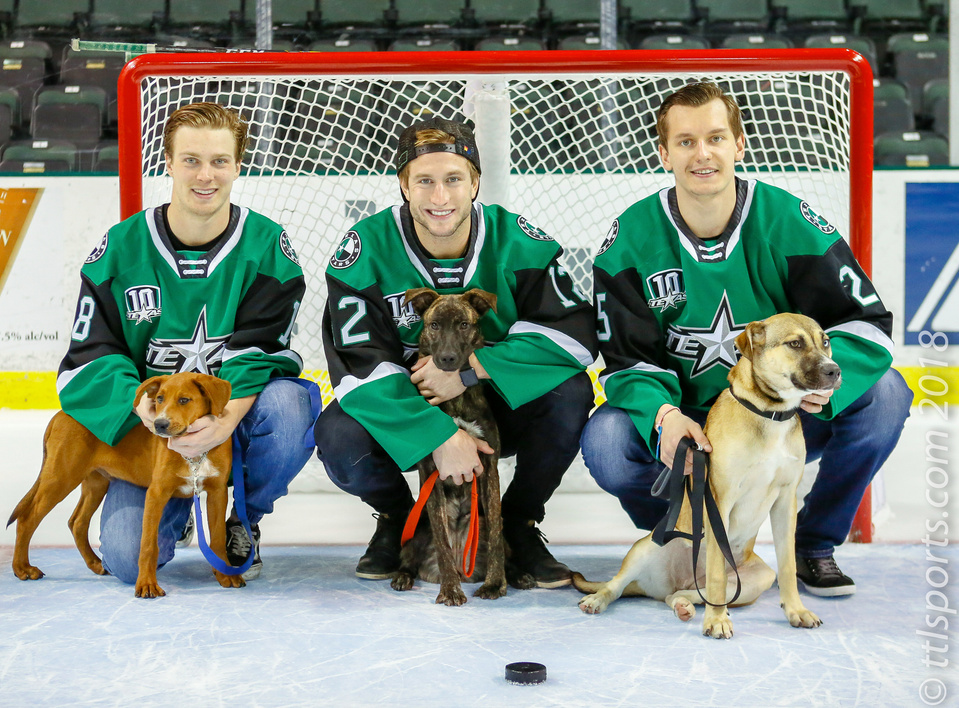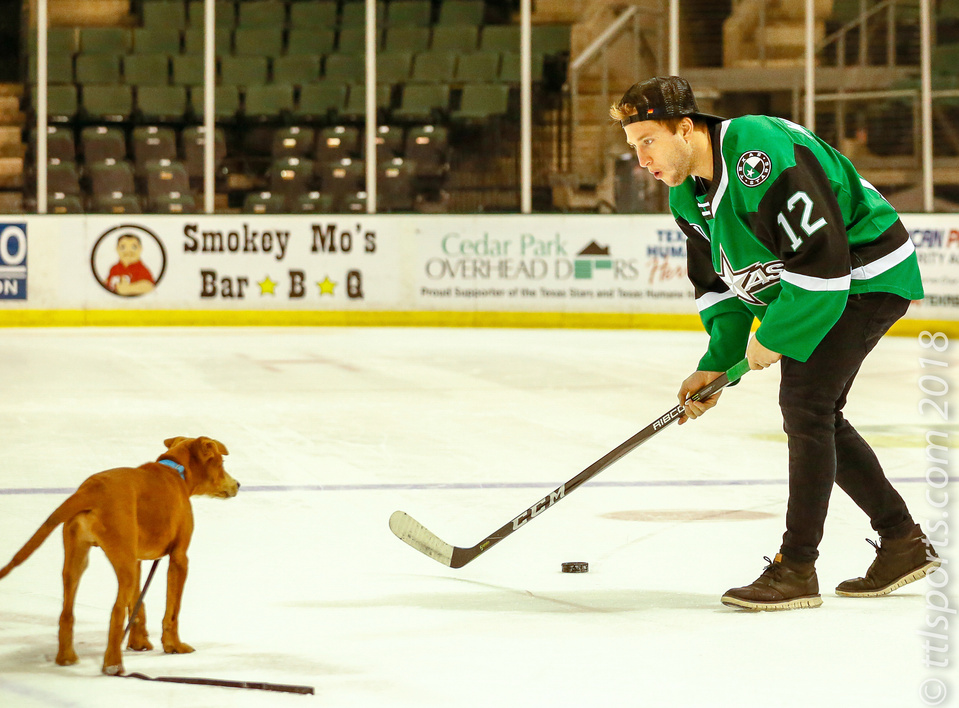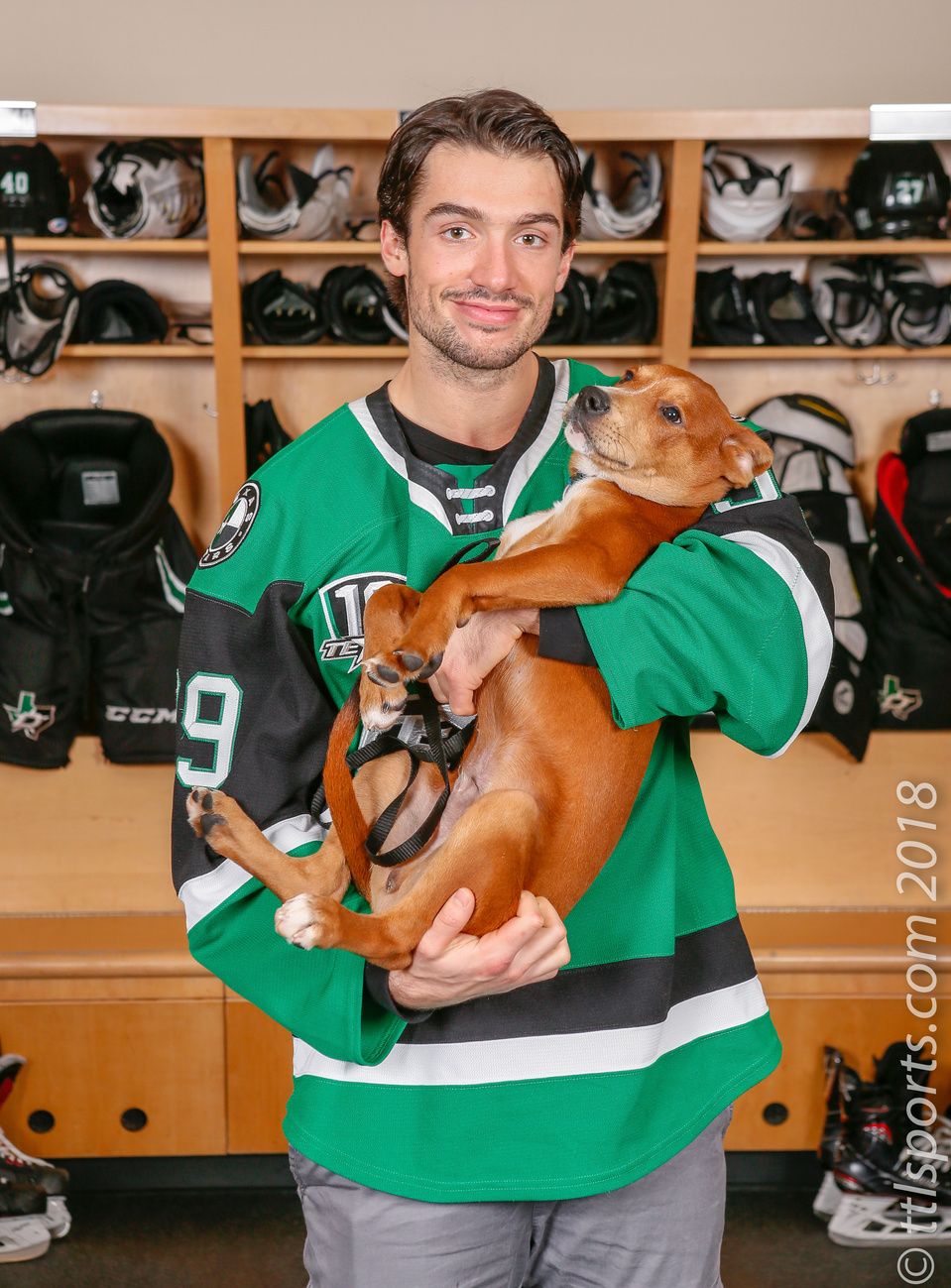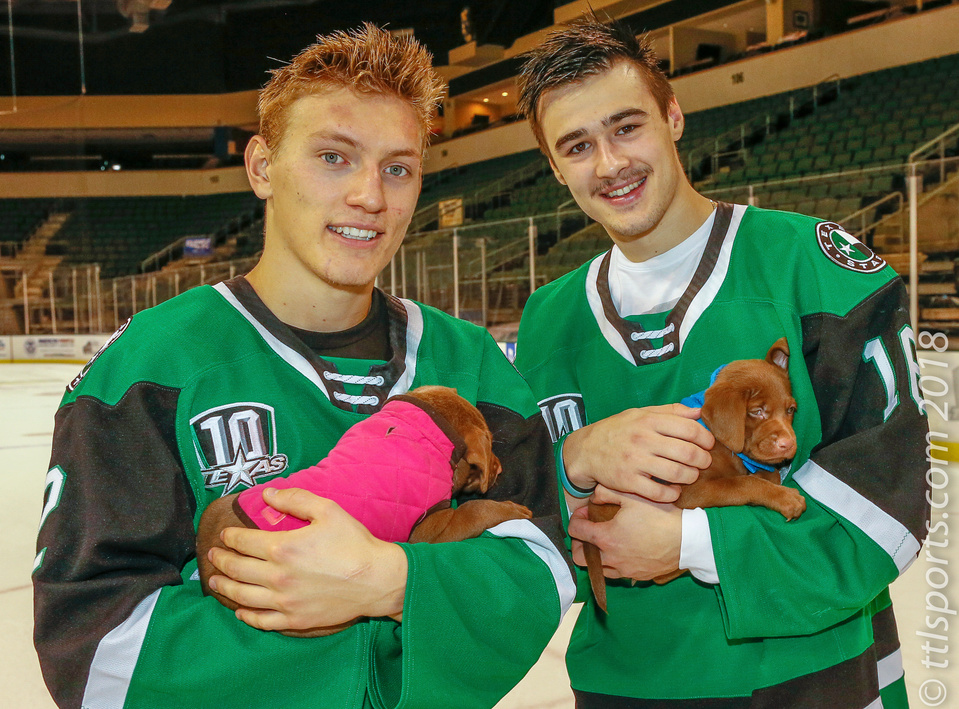 Players from the Texas Stars Hockey Club enjoyed their time away from practice as they hosted pets from Texas Humane Heroes for their joint 2019 calendar. The calendar will be made available to Texas Stars hockey fans and supported of Texas Humane Heroes.
Texas Humane Heroes is a no-kill shelter for dog and cat adoptions in Leander, Texas. They rescue pets from over-crowded municipal shelters and match them to their forever-homes with loving owners. There vision is to build an organization that finds loving homes for every Texas pet in need.
Humane Heroes is a private, non-profit, 501(c)(3) organization and is entirely funded by donations, grants and modest fees for services. The Texas Stars Foundation, the official charity of the Texas Stars Hockey Club, is a sponsor of Humane Heroes. The Foundation strives to utilize the talents and resources of the Texas Stars players, families, staff and ownership to enrich the greater central Texas area.