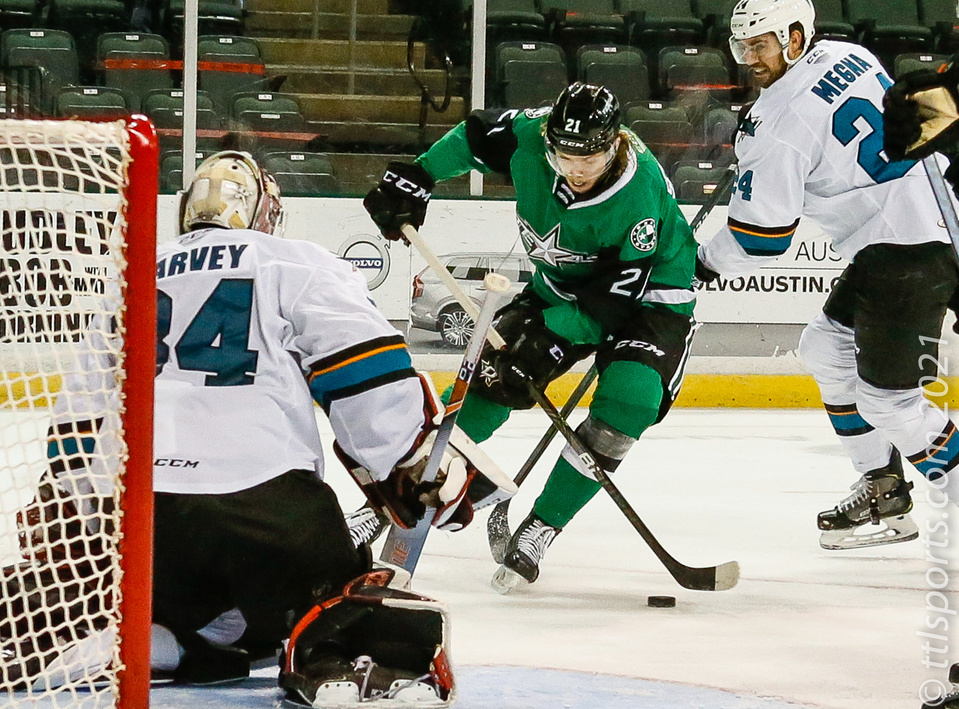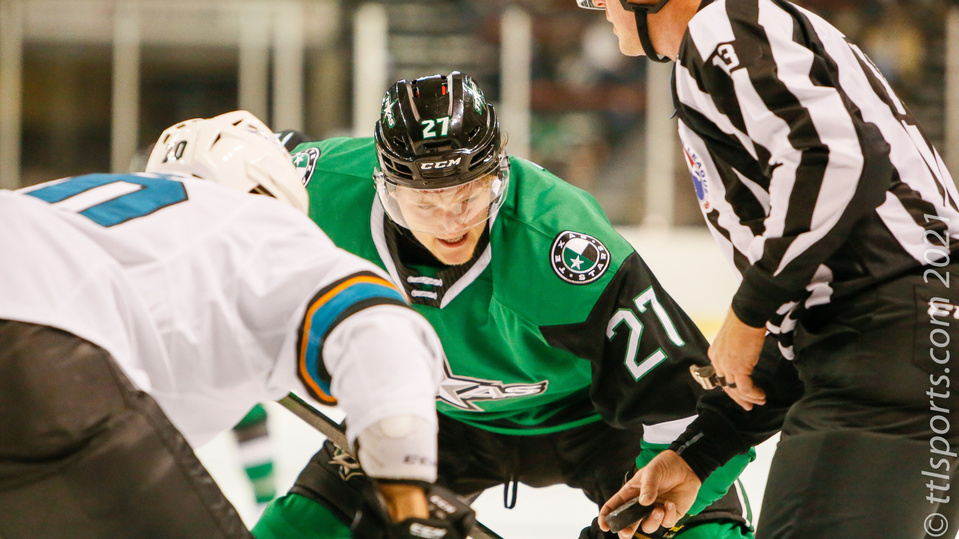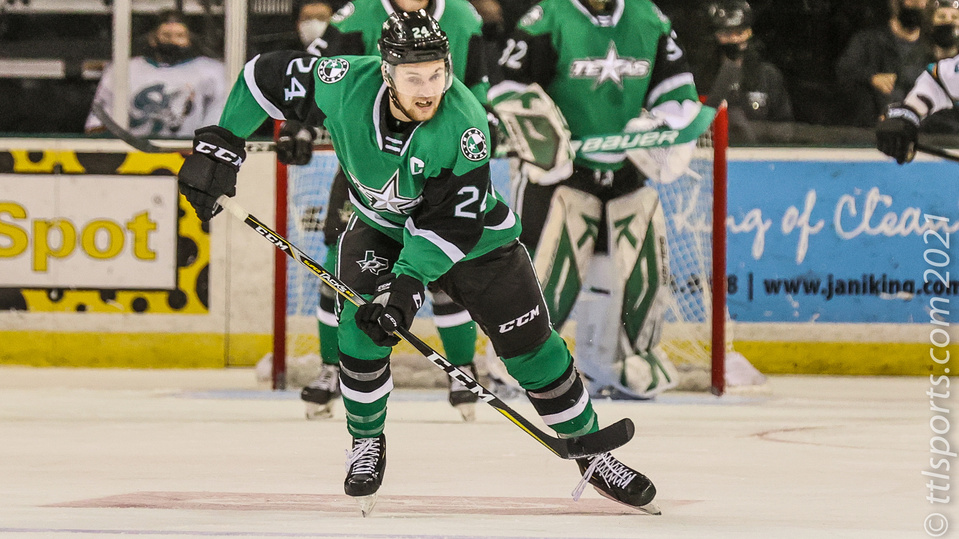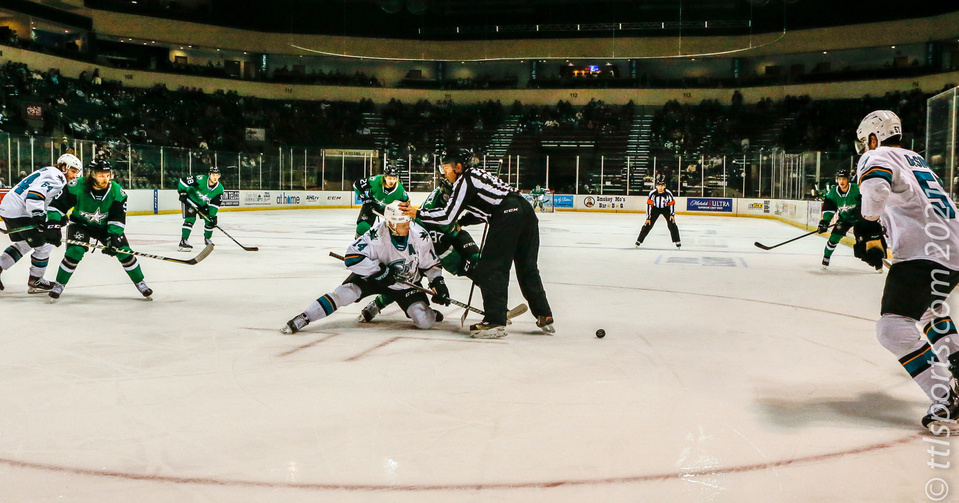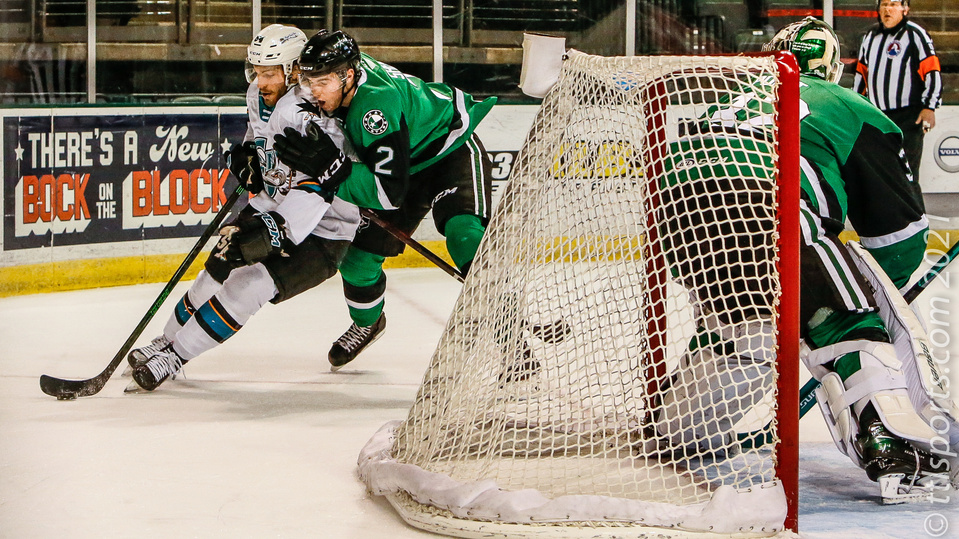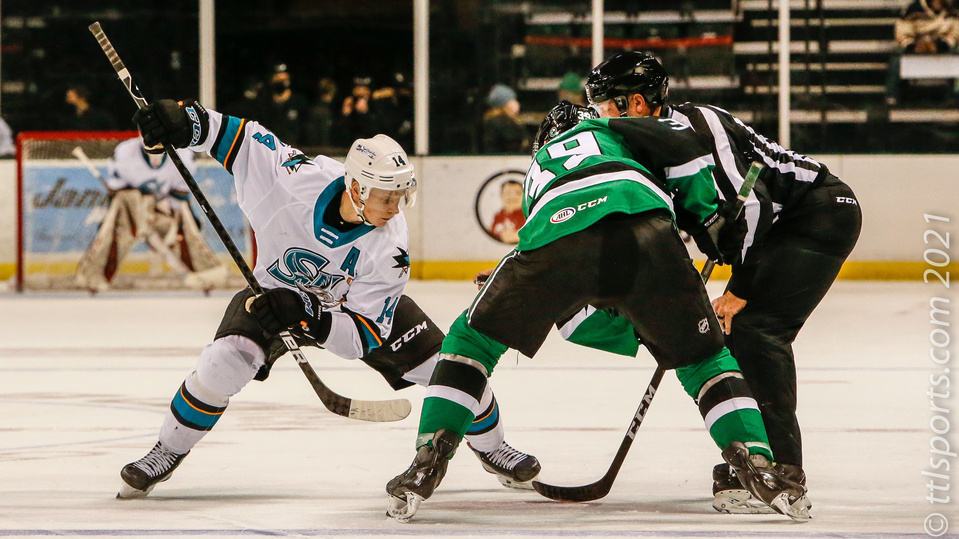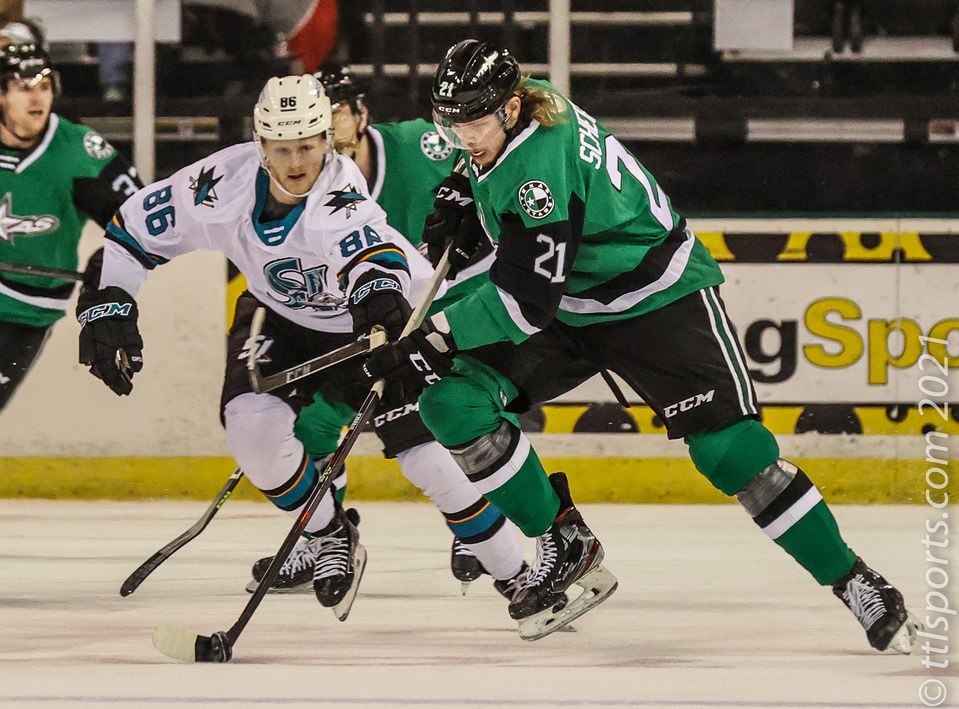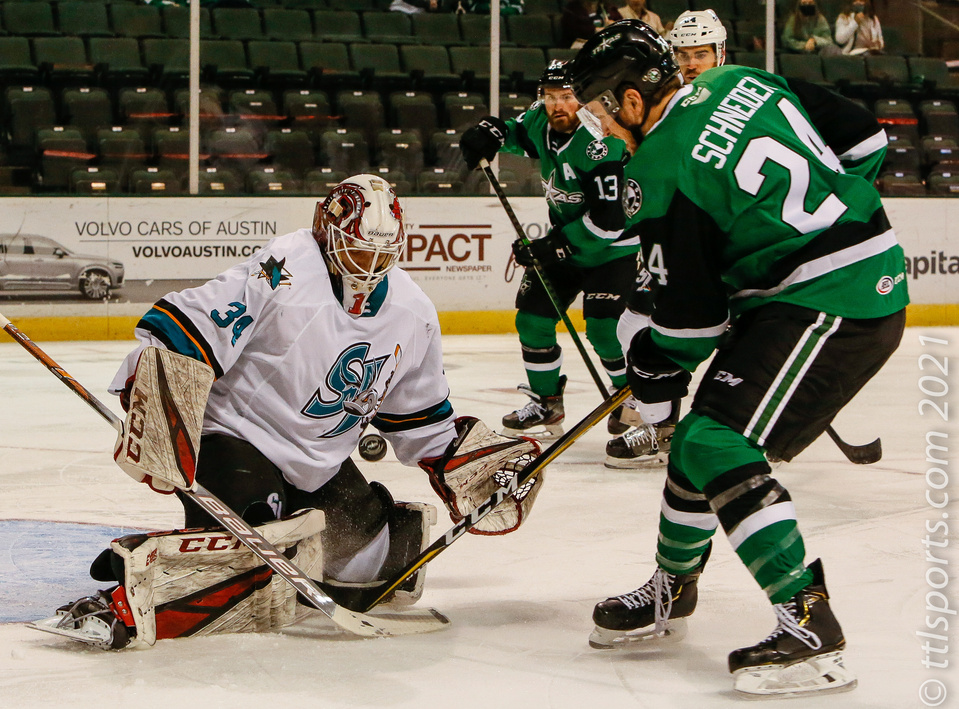 The winless San Jose Barracuda (1-1-1) got down to business and spoiled the home opener for the Texas Stars (2-2-0) by a score of 5-2.
The Stars put a young and inexperienced team against the Barracuda. Only seven of the 20 players taking the ice for the Stars were with the team at the end of the last season. Texas benefited with the present of Julius Honka, on loan from the Dallas Stars, and the return of Colin Markison. Markison, who played for the Charlotte Checkers last season, helped Texas to the 2018 Calder Cup Final including a goal in Game 6 against Toronto to seal a 5-1 win.
"We have a young group that works hard but I though early on we were tentative, didn't defend hard enough," said Texas Stars head coach Neil Graham.
San Jose made a fast start to the game putting up two goals by Kyle Topping and Jeffrey Viel in the first 20 minutes of play. Key to the Barracuda strategy was, control the center of the ice, forcing Texas to play the perimeter.
The Stars came out charging to start the middle frame, evening the score on a power play goal by Cole Schneider.
Momentum seemed to shift on a controversial play midway through the period when San Jose had a two-man advantage on penalties by Rhett Gardner and Jerad Rosburg. As Gardner rejoined the play to make it 5-on-4, Alexander True fell on top of goalkeeper Colton Point as Jayden Halbgewachs pulled-down the eye-level puck, dropped it to the ice and jammed it over the goal line. The goal was contested by Stars' alternate-captain Nick Baptiste by the goal stood.
Commenting on the goal, Texas Stars head coach Neil Graham said, "best thing to do is to accept it, move on, and come up with a good shift… To be quite frank, it wasn't a deciding factor. We had chances."
Unfortunately, Texas did not convert on those chances as San Jose added goals by Robbie Russo and Ozzy Wiesblatt.
Commenting on the game, Neil said "Credit to them. I though they skated very well, were active. I think they did a nice job starting the game on time. I didn't like our response with our start."
Sam Harvey earned the win, making 29 saves on 31 hots. Colton Point suffered the loss, allowing 5 goals on 32 shots.
The teams play again on Saturday and Tuesday.