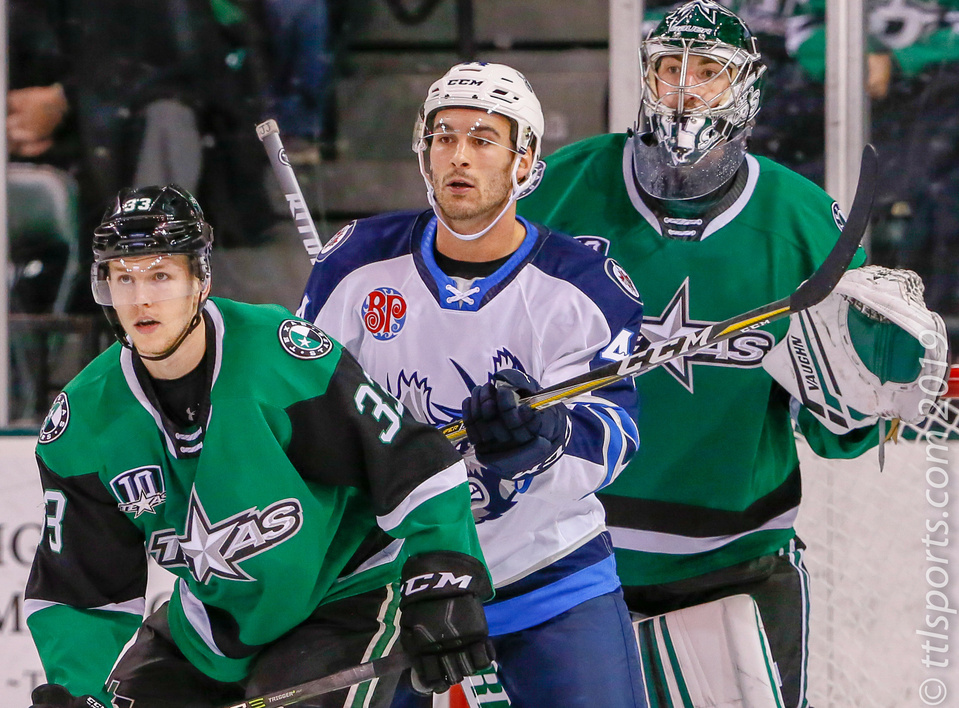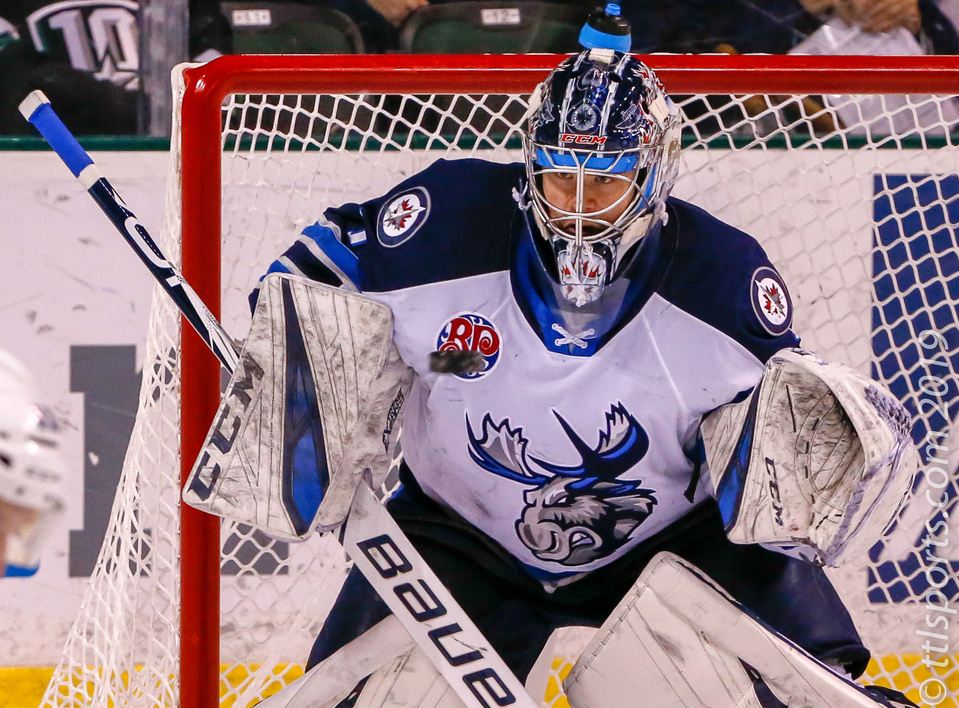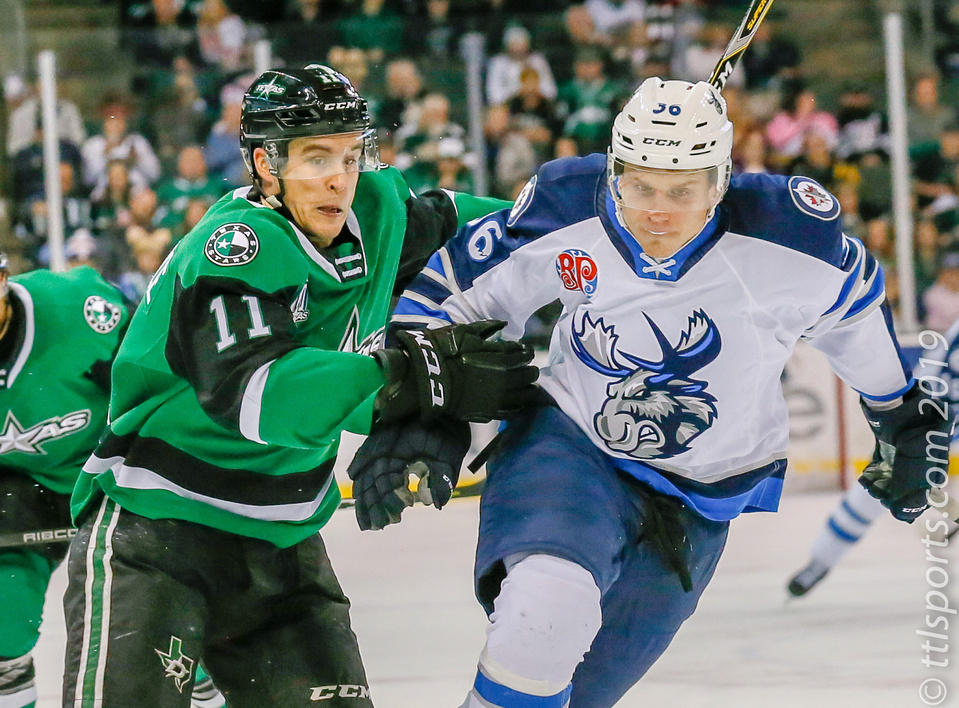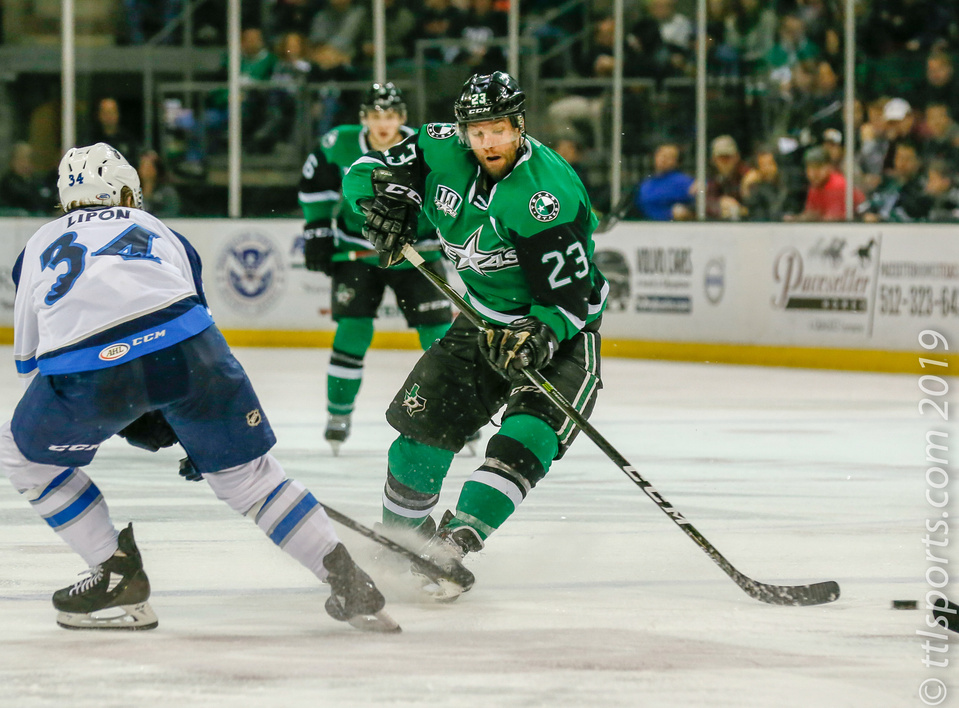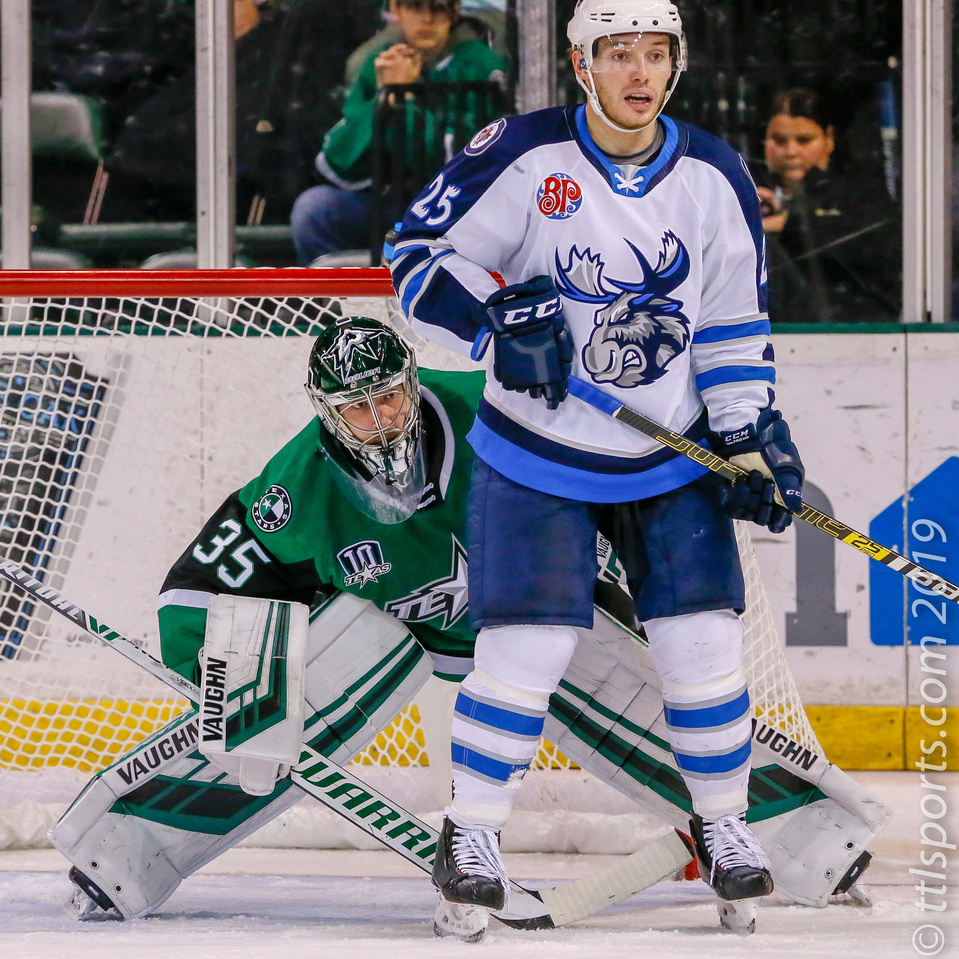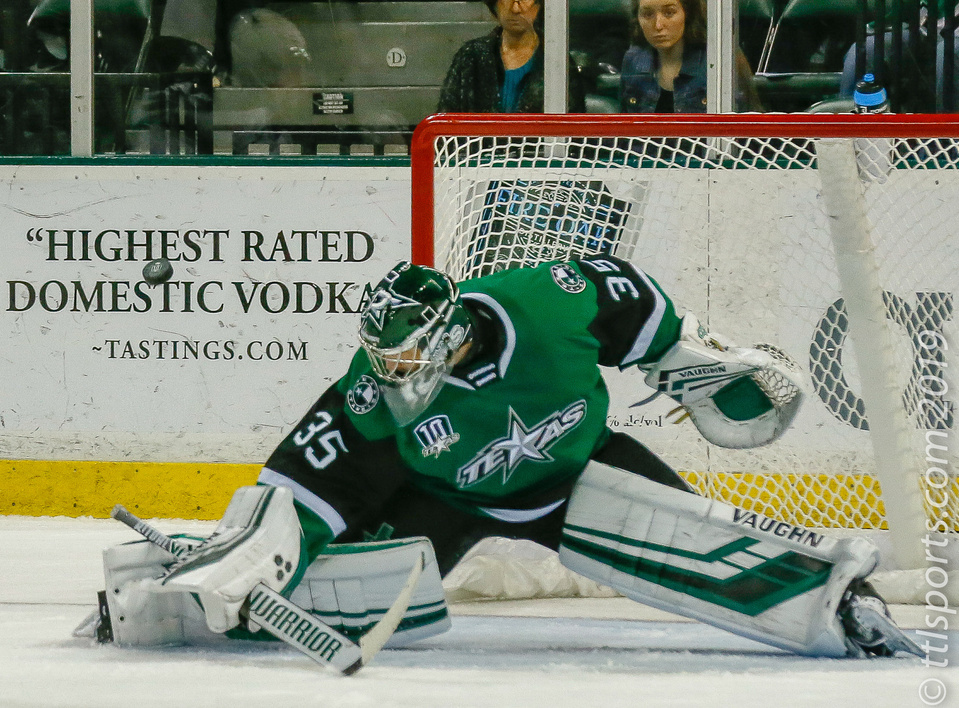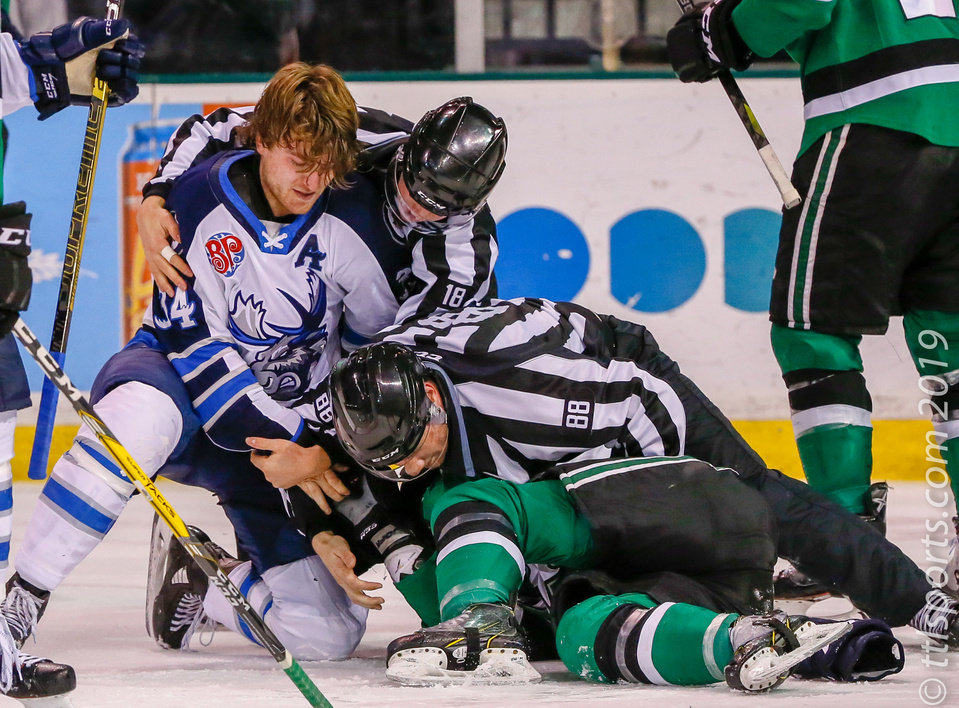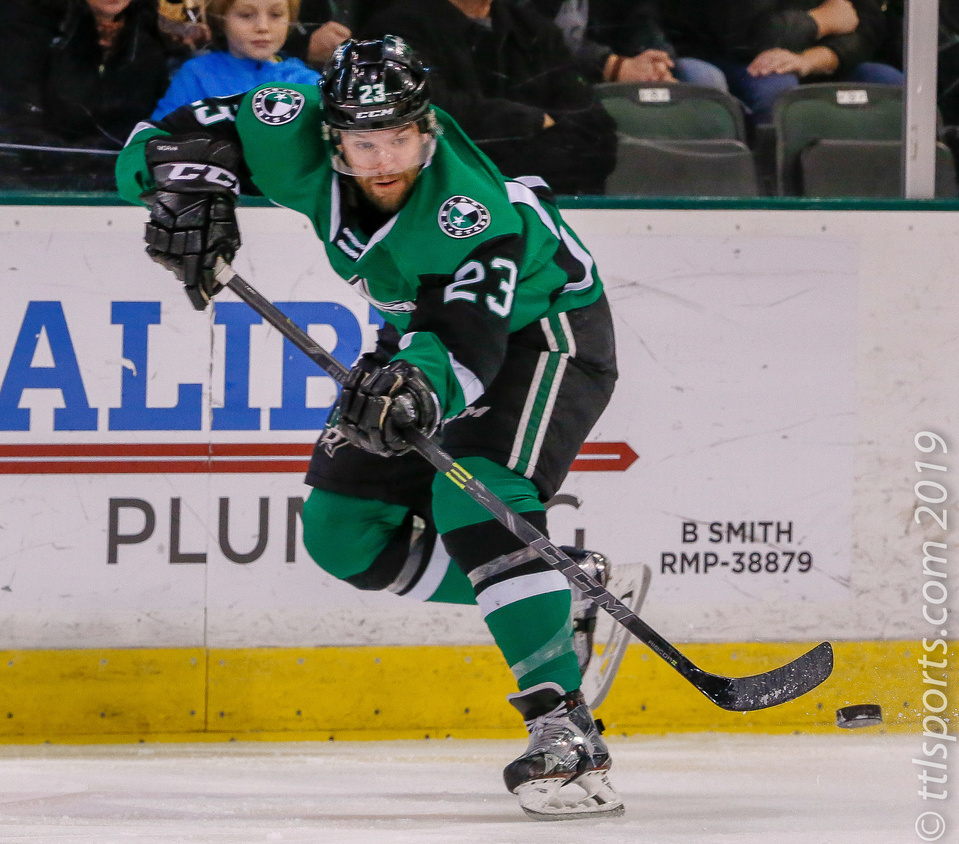 Joel L'Esperance netted two goals against the Manitoba Moose (13-18-2-0) to lead the Texas Stars (18-11-3-1) to their seventh straight win on home ice. L'Esperance leads the team with 19 goals and is the top goal-scoring rookie in the AHL this season.
The Moose aggressively attacked the Stars and controlled the initial pace of the game. But Travis Morin's power play goal eight and half minute into the period took the Manitoba's momentum.
"We didn't handle their speed well in the first six, seven minutes and we started to adjust our game, we found our game a little bit," said Texas Stars head coach Derek Laxdal. "Getting that first goal, a broken power play, gave us the momentum."
Manitoba's lone goal came on a power play from Marko Dano. It was Dano's second goal of the season.
Stars' goalie Landon Bow (14-5-4) gave a spectacular performance between the posts and earned the win, making 34 saves on 35 shot. Bow withstood a Manitoba on-slot in the final period as Manitoba out-shot Texas 20-9.
"Give the guys a lot of credit," said Laxdal, "We bent, but we didn't break. Especially after giving up that five on three power play goal."
Commenting on Bow's overall contribution to the team, Laxdal said "Landon has seen a lot of growth in his game. Obviously, he is our number one guy moving forward. I think he's accepted the role, the responsibility, and the challenge. He's done a great job stepping up and finding his game at the right time."
Manitoba goaltender Erick Comrie (10-11-1) was assigned the loss, allowing 3 goals on 31 shots.