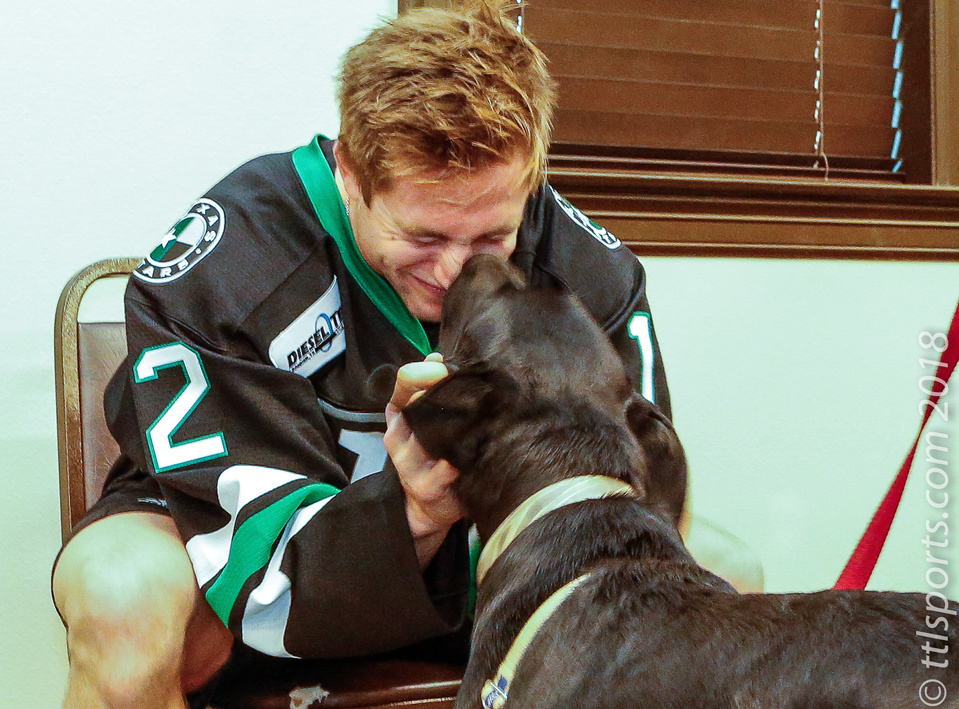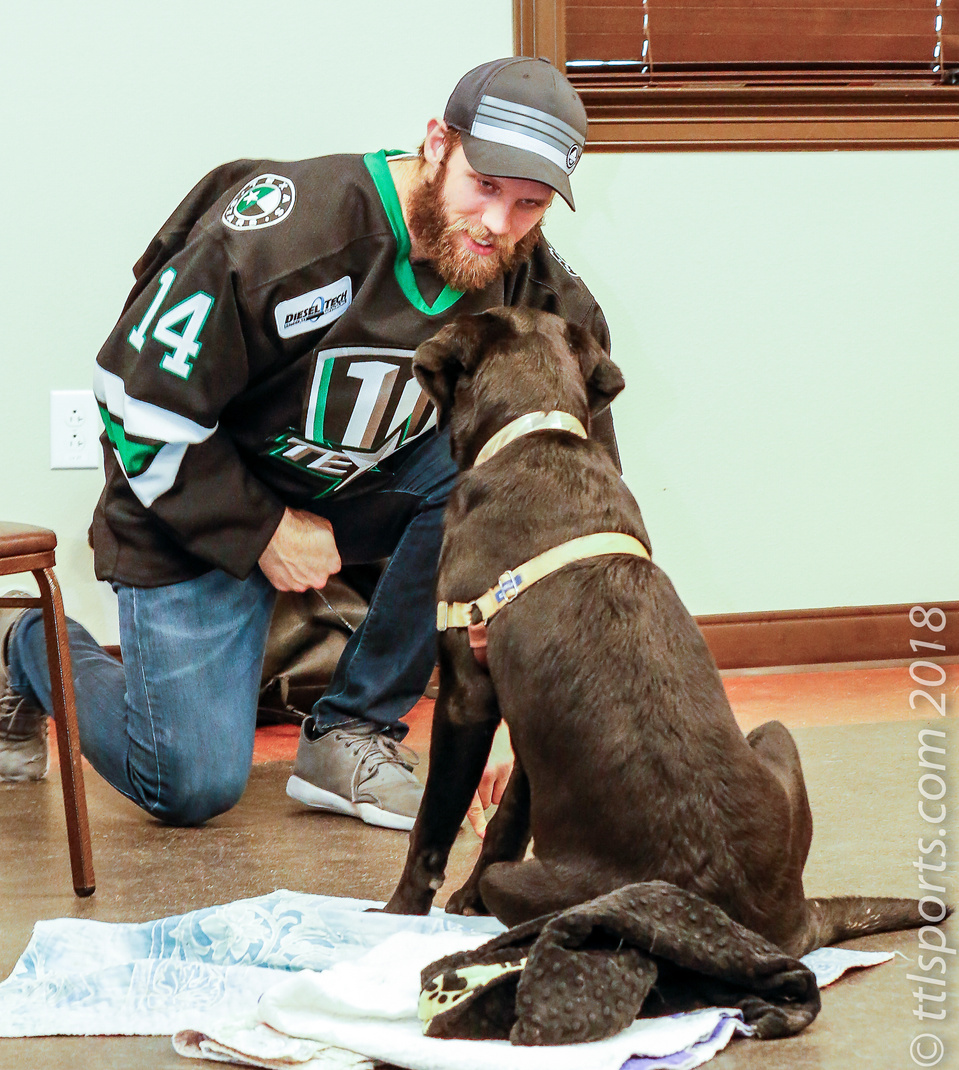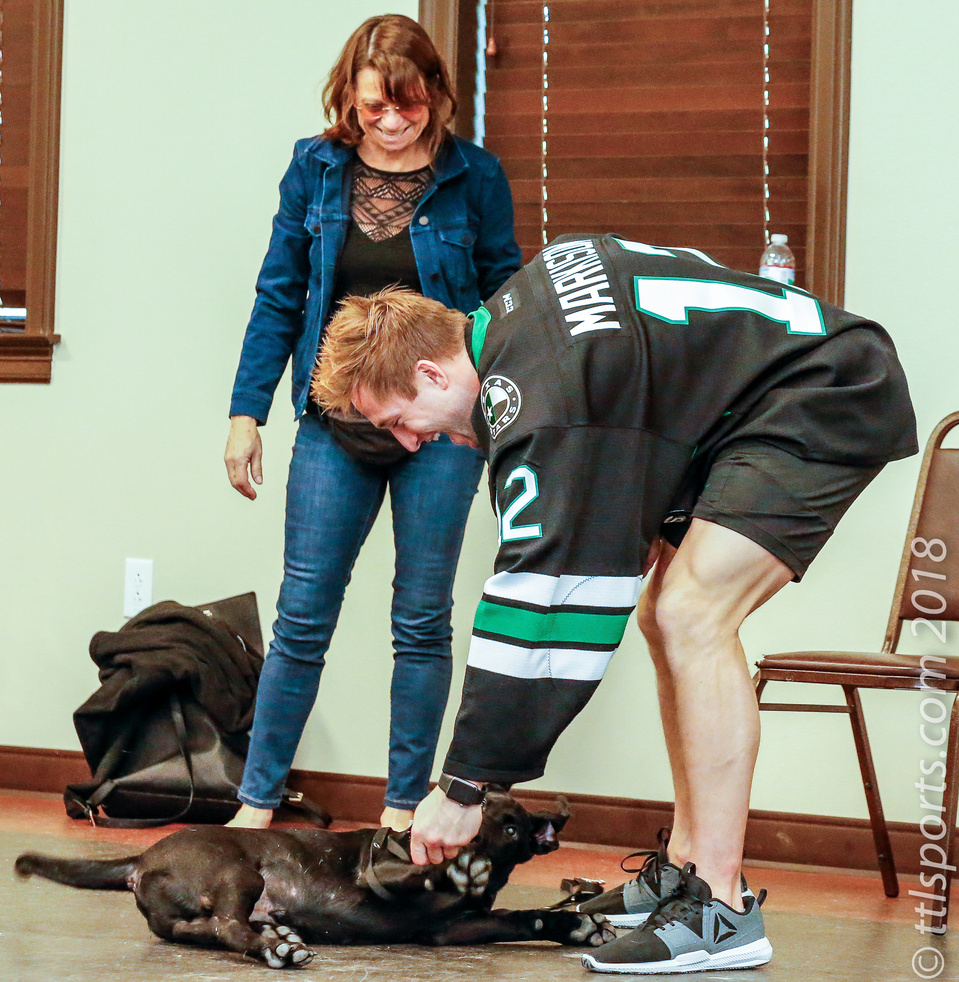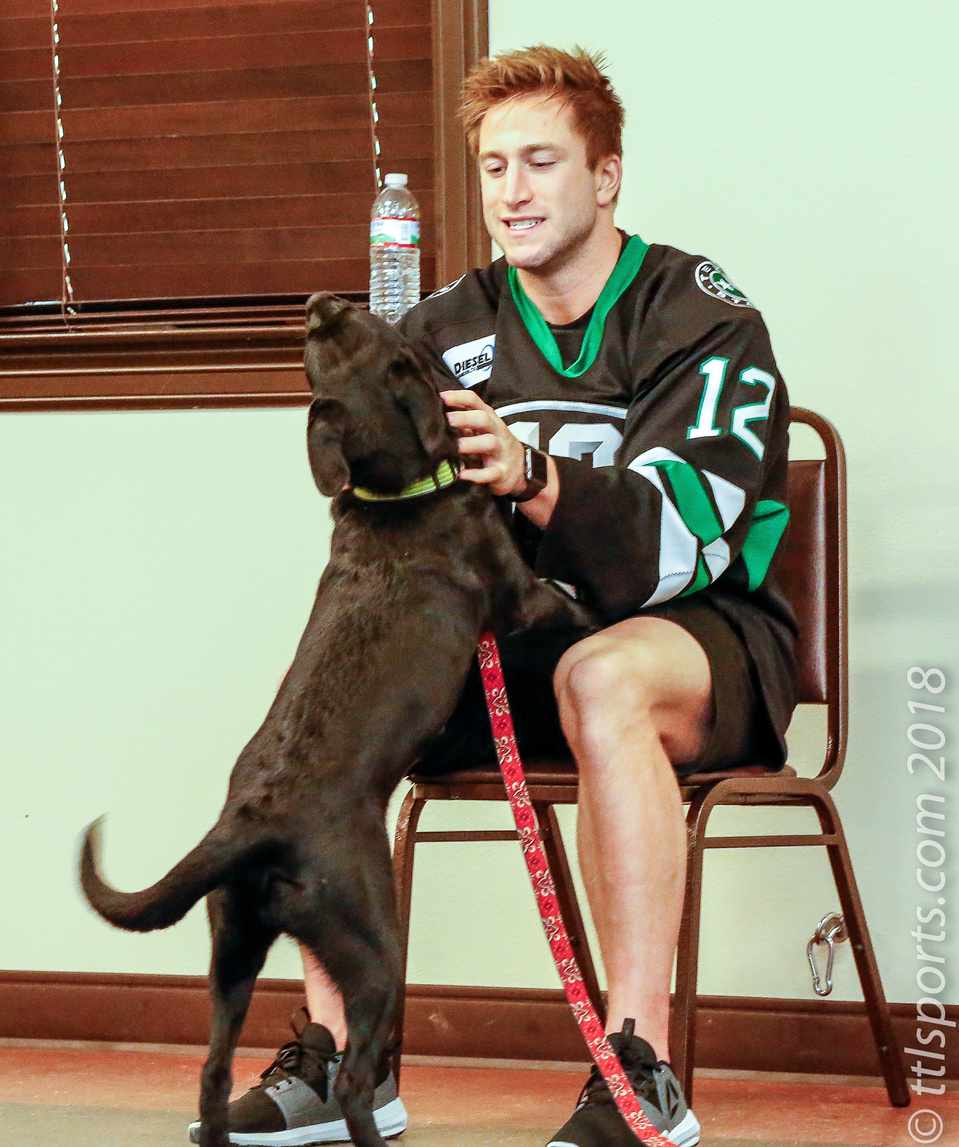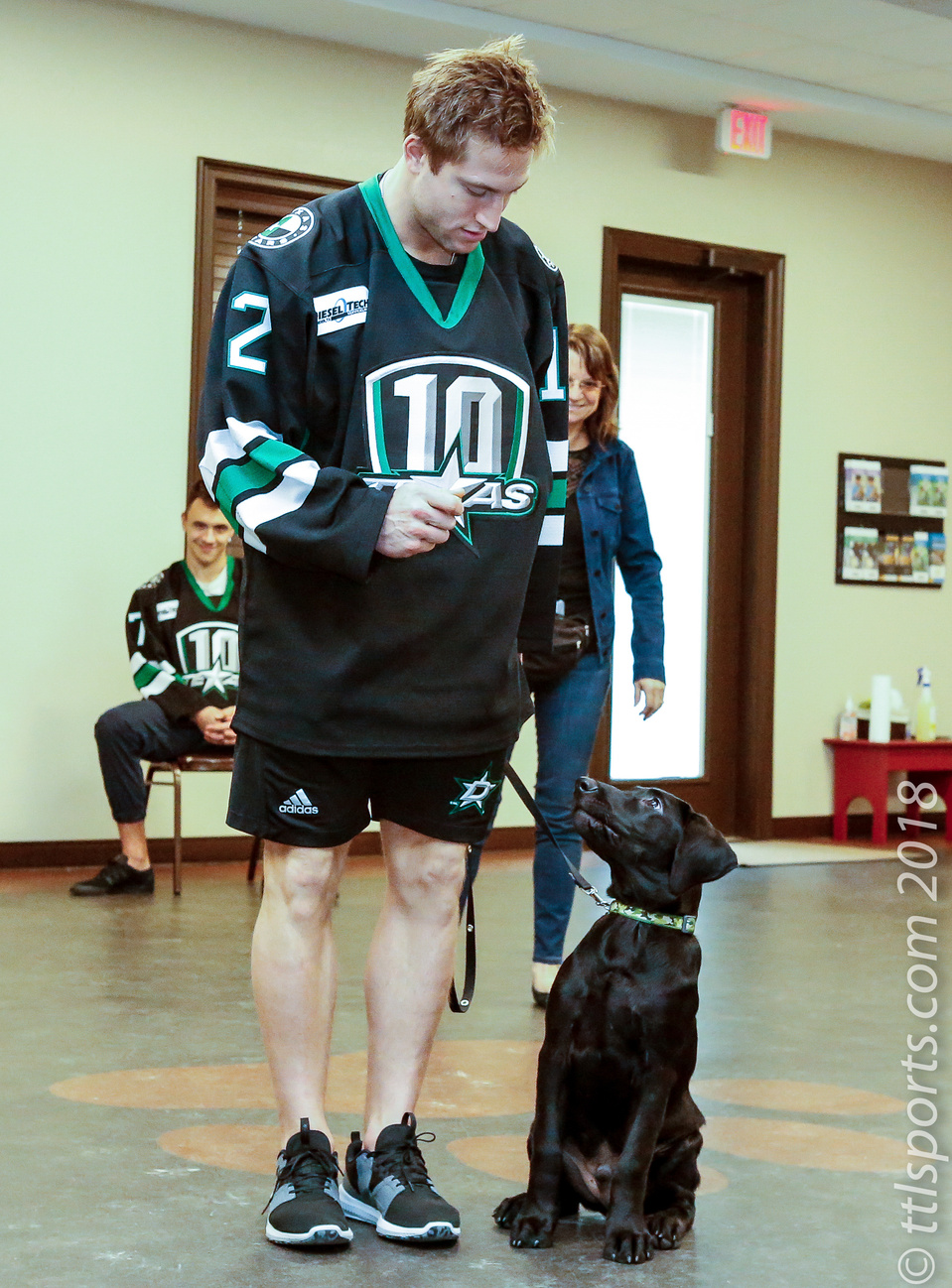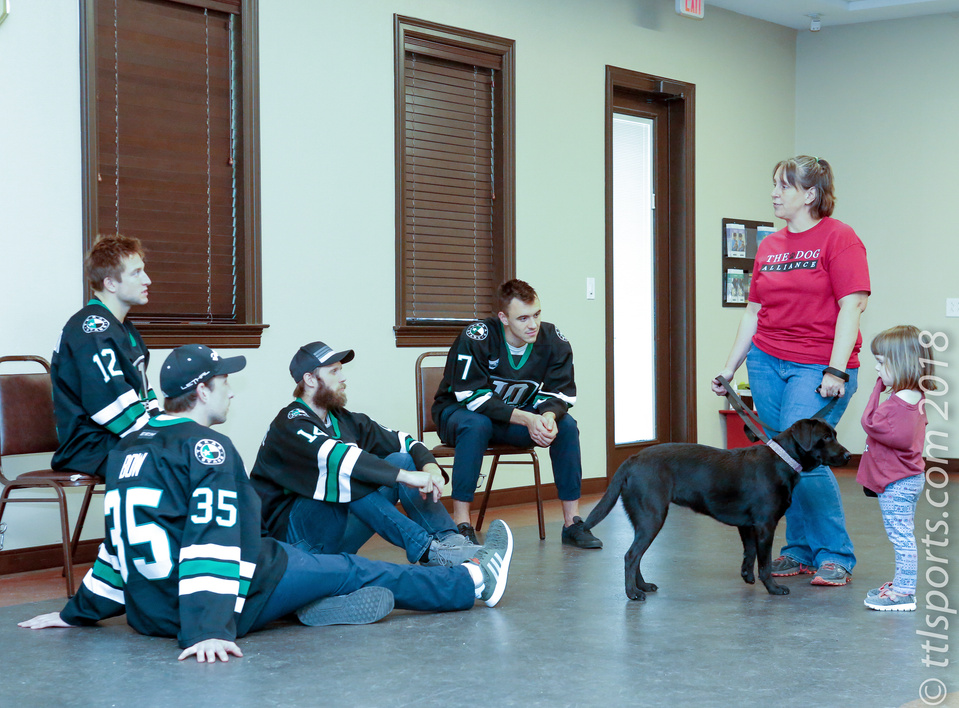 The Texas Stars Foundation is the official charity of the Texas Stars Hockey Club. The Foundation strives to utilize the talents and resources of the Texas Stars players, families, staff and ownership to enrich the greater central Texas area and military children throughout the United States.
The Texas Stars Foundation supports local charities and organizations by distributing more than $100,000 in cash gifts and grants during the 2017-2018 season.
Today members of the Texas Stars Hockey Club visited one of their supported charities, the Austin Dog Alliance (ADA). Over the last three years the Foundation has contributed $32,500 to ADA in support of their efforts.
ADA trains service and therapy dogs for individuals that are physically and emotionally isolated. They provide service dogs to veterans who are challenged by the visible and invisible wounds of war. ADA also offers therapy dogs to provide aid to people in stressful situations, bring comfort to patients in nursing homes and hospitals, and build self-esteem among kids who just need a little extra help.